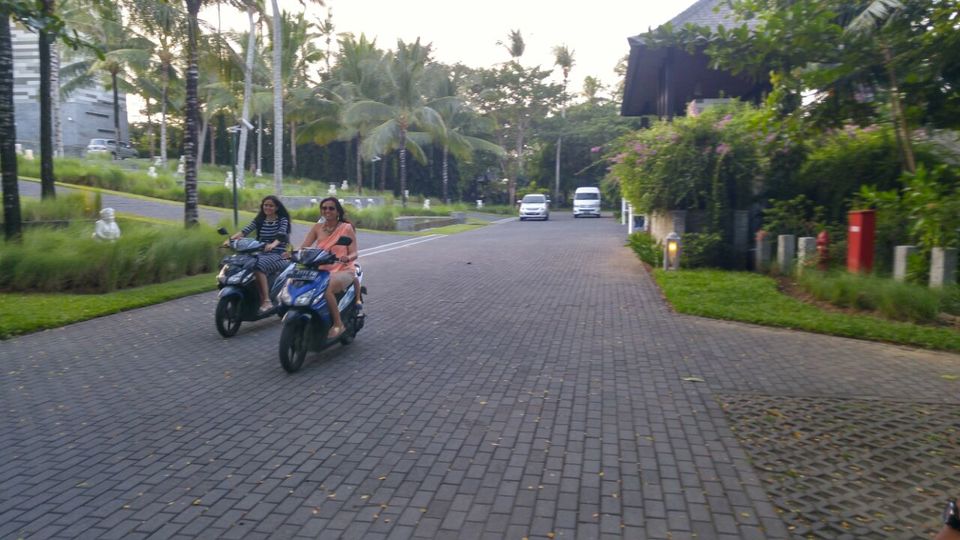 Your BFF is crucial to your sanity. It is she who gets you to your element while still inspiring and motivating you to gain confidence in your own skin. Spending time with her brings out a more vibrant, lively and cheerful side of you. Taking a trip with her is all you need to reset and relax, and remember what it's like to have fun without having any responsibilities.
If you're looking for suggestions for an epic getaway with your bestie, here are our top picks for where you should go. And don't worry about taking all of these trips, for even one is sure to cement memories for a lifetime.
Just like in the movie Zindagi Na Milegi Dobara, embark with your best friend on a road trip to one of the most scenic routes in Spain. The movie showcases how travel impact our lives, gives courage, knowledge, and heart when done with the right companion. From scuba diving to skydiving there are many activities to check on this trip. Check in to a budget hotel on the way, eat locally and enjoy a night out with your friend and this road trip won't be as expensive as you expected.
Things to do
Deep sea diving to pump up the adrenaline at Costa Brava, digging into delicious sea-food, paella and tapas in Barcelona, participating in the fun-filled La Tomatina festival held in Buñol on the last Wednesday of August, partying the night away in Málaga, discovering the rich history of Spain in Sevilla and shopping for souvenirs and local delights at Madrid.
The land of myths and legends has the most diverse landscapes in the world. And this is precisely the reason why you need to have your BFF alongside. She would patiently take pictures of you beside a waterfall or the black sand beach. Instagrammable opportunities are endless here and so are the offbeat fun things to do.
Things to do
Soak yourself at geothermal spas, scale the icy cliffs, drive around the golden circle, visit the ice caves and enjoy the midnight sun in the summers. Iceland is the ultimate trip for adventure loving girlfriends.
There are friends and then there is a real friend with whom who you go to Las Vegas. She is the trusted one to keep all those Vegas stories between the two of you. Full of glam hot-spots, Vegas is a perfect place to grab your chicest glamour girl dress, and hit the town for an unforgettable night out.
Things to do
Besides trying your luck at gambling, there is so much more to Sin City. Consider flying over the Grand Canyon in a helicopter, racing a Ferarri at speed-Vegas, attending the Life is Beautiful music festival, visiting the Seven Magic Mountains art installation and attend an epic pool party at one of the chic hotels on the strip.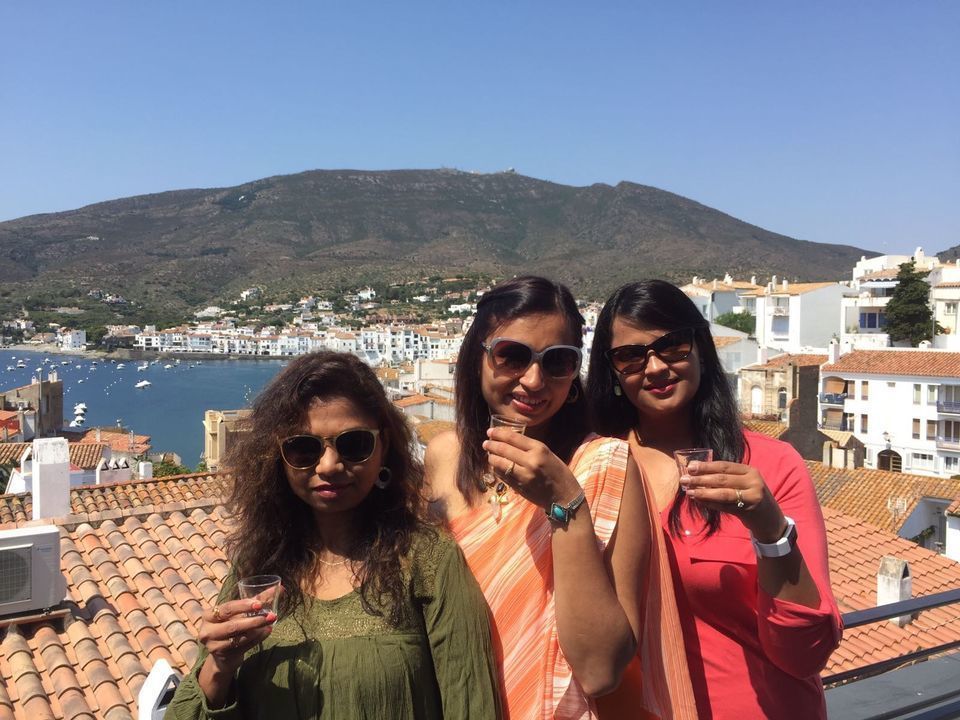 If the movie Eat Pray Love fed some travel inspiration to your heart then booking a ticket to Bali will fulfil half of that desire. One of the prime tourist destinations of Indonesia, Bali is a must visit place, especially with your BFFs. The land is full of opportunities, to pump in some adrenaline, laze, party or meditate. Grab your bikinis, and rent a traditional Balinese villa to unwind. The picture-perfect beaches and laid-back lifestyle will steal your heart from the second you touch down.
Things to do
Visiting the temple, raiding the beach, volcano hiking, pub hopping, and biking across the rice paddies.
Dreaming of white sand, whitewashed walls, feta cheese and Brad Pitt dressed as Achilles? Greece is where you head to! The smells of thyme and lavender, shops tucked away in tiny island streets, the welcoming people, the undiscovered beaches and the gorgeous food—Greece is a sure-fire bet for an epic BFF vacation.
Things to do
Explore the ancient history, get serious Mama Mia vibes at the beach parties, climb the mountain of Gods, and do not forget to click clichéd pictures in a blue goddess dress amidst the whitewashed villas in the background.
Be creative, pack your friend and make all the other friends back home jealous. After all, you are about to make lifetime's worth of experiences. Whether you get lost or find yourself dancing weirdly in public, you'll always have your best friend by your side, dancing with you or clicking pictures to make your trip more memorable without getting embarrassed.
Write about your own travel experience on Tripoto to get likes and comments from travellers around the world. Start writing them here.