VIETNAM ROCK CAVES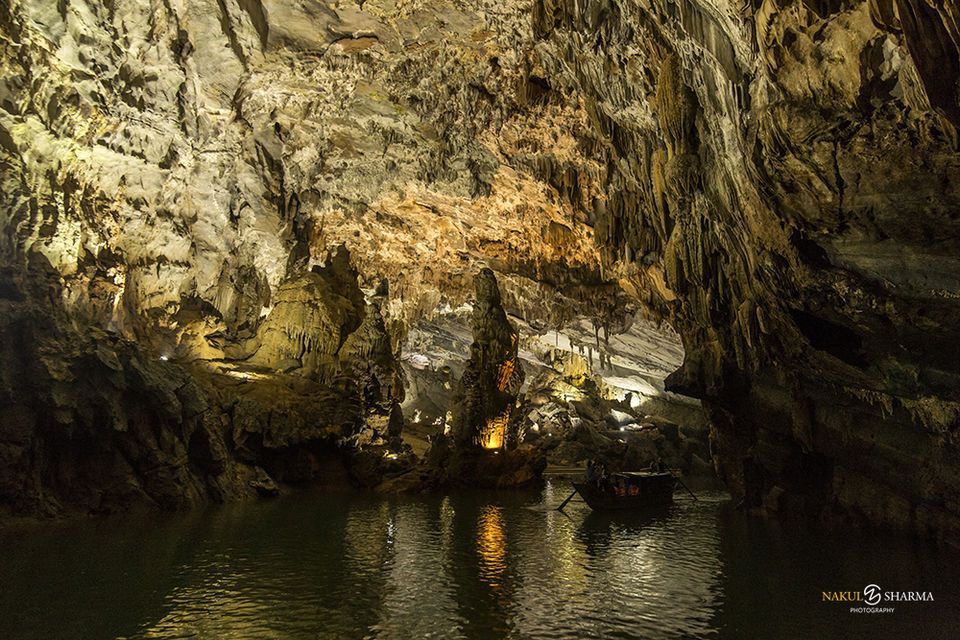 #SwipeRightToTravel
The world is full of beautiful and less explored cultures and places. It's been 2 years that I have been traveling and trying to capture the beauty of the world and bring it to the Viewers.
As a travel photographer I consider my photography as a way to communicate to other people through my photos and travel stories. Today it's my moral responsibility to bring the world closer to the people through my photos. I have been trying since past 2 years to travel around the world to explore & capture the new places and share my travel stories with others so that they can live the world too along with me through my photos.
I went to Vietnam in Dec '2015 on my solo trip, the reason why I went there was to capture the beauty of that country; in my previous blog I had already mentioned that Vietnam is the "land of Portraits". I always wanted to capture the faces of the world, faces that tells the history of human race, faces that tells the story of years and years and Vietnam was just the perfect destination for my wish.
One more reason that made this journey possible for me was the work of Mr.REHAN, the famous French photographer had been living in Vietnam since many years and captured the faces and ethnic tribes of Vietnam. I was really inspired and motivated by his work.
I had spent 25 days in Vietnam started from Ho chi mi city all the way up to the north (Sapa). I had always thought that Vietnam was all about portraits and landscapes but while traveling there I had came across to the new places and culture which I had never ever thought of. I got the Knowledge of this National park that wasn't on my itinerary so without wasting the time I had goggled about that place and realised that it was UNESCO site and very beautiful rare rock cave in the world. Next morning I woke up with the decision that I should definitely make a visit to that place and capture its beauty for myself and for my Viewers too.
Phong Nha-Kẻ Bàng National Park
Phong Nha-Kẻ Bàng is noted for its cave and grotto systems as it is composed of 300 caves and grottos. A 2009 survey brought the total discovered length of the cave system to about 126 km with many areas still not well explored. The SON DONG CAVE that was discovered in the 2009 survey by British and Vietnamese explorers is considered the largest cave in the world. Even before this discovery, Phong Nha held several world cave records, including the longest underground river as well as the largest combined caverns and passageways.
I had spent 3 days in the national park to discover the two most important caves.
Phong Nha Cave and Thiên Đường Cave, both the caves are really beautiful and amazing. I have goggled little bit about these caves before going in there, so I was excited to visit them for the first time in my life. It was very new and different experience for me and took all my gears to shoot maximum of it.
First cave was Phong Nha Cave; it's a UNESCO world heritage site and it's 7,729 meters long and contains 14 grottoes, as well as a 19 kms underground river. While scientists have surveyed 44.5 kilometers of passages, tourists are only allowed to explore the first 1500 meters. The First impression of the Cave was so huge and amazing; I was stunned that something like this exists in the world and so hidden beneath under THE LIFE. I had spent my half of the day inside the cave shooting photos, it was really huge and famous for its rock formation that bear intriguing names such as the 'Lion', 'Unicorn', 'Kneeling elephant' and 'the Buddha.
This Cave has been voted as one of the most wonderful cave of the world my boat man had told me this, the only way to go inside the cave was by boat, passing through by small entrance, from outside one could never figure it out it's size and beauty, while going inside I realised that I came into something which I had never ever experienced in my LIFE.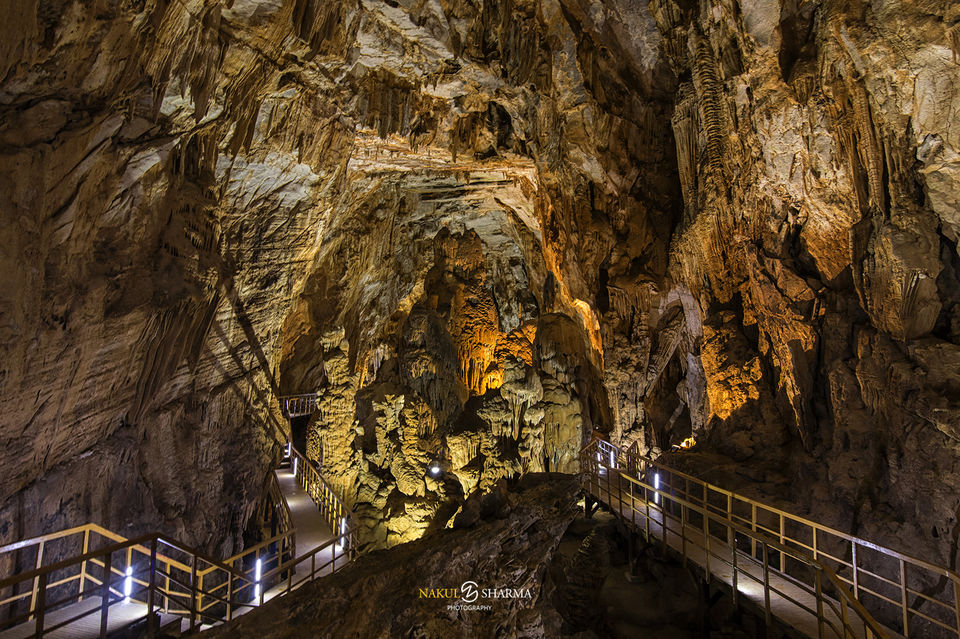 Next day I took a ride to visit the other cave Thiên Đường Cave, it's bigger than the first one with total length of 31kms, one of the huge and best cave in the world. It took me half an hour to reach to the cave by walk with all my gears and heavy backpack. I had to walk upstairs to reach to the cave, I was already tired and exhausted but once I reached inside the cave the beauty of just stunned me and I had forget everything and took out my gears to shoot it.
After visiting these caves I got to know that world is full of surprises and hidden & unexplored sites. It's really amazing that I took my photography as my responsibility to visit these places and explore them and shoot them for myself and for those who dream of Unexplored places and sites. No matter how far I go and how much pain and cost it takes, my wish is always that I click to bring the best stories and places of the world to my PEOPLE.
JOB CAN WAIT TRAVEL CAN'T