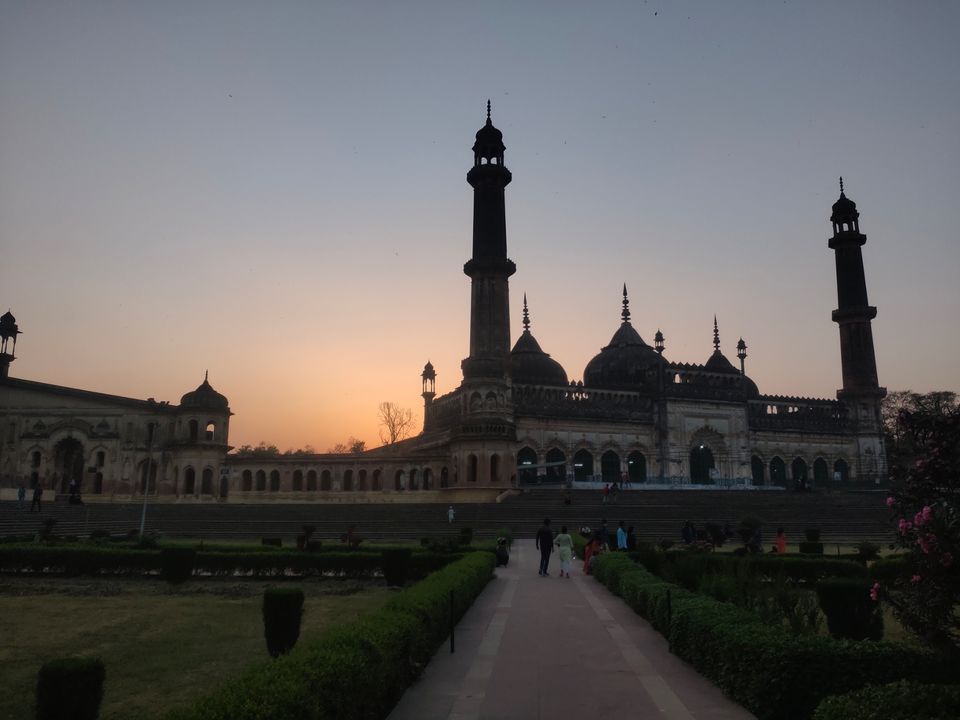 The only place I visited post lockdown,
But seems once again...,
We have to set some grounds,
To live the norms not only for us,
but for the world around,
To re -build us and be better surround,
To paint our earth 🌍 Healthy and Sound !!
Bara_Imaambara ! The place which should be in everyone's list, visiting Lucknow.
This Iconic monument was built by Asaf-ud-Daula, Nawab of Awadh in 1784. The building comprises of Bowli (a step well with running water) , two gateways, a Grand hall and the Bhulbhulaiya. It's said that there are 1024 ways to reach the terrace but only two ways to come back. Trust you me the architecture of this monument will blow your mind and views from top will have all your heart.
Well I'm not going to overwhelm you with information about this place. What else Wikipedia is for? Lol
Must Read before Visiting this place :
1) You can't take camera inside. Upon asking the reason : they say to avoid tik-tok videos, but they allow cell phones. seriously haha ?
2) You can submit your essentials at counter. Charges 5 rs.
3) Entry Ticket 50 Rs
4) A Guide is must if only two people are visiting. To be specific two people of opposite gender.
A quick tip : If you don't want guide and just wish to explore the place by ur own then may be buying two separate individual tickets would work.
Remember this rule is there for a reason, so please respect the place. In case you are visiting this place as couple then you know what I mean. Lol!
Guide_Rates«< Personal guide 300rs. If they club you with some group then for two people : it's 100rs for bhulbhlaiya, Bowli and terrace. You can bargain though as per member's in group.
5) You need to take your shoes off at the 2nd entrance of gateway leading to grand hall.
Shoe Submission Charges : 2Rs/person.
Praking Charges 20Rs
Total Minimum Budget: 150rs/person
Max : Upto you in case you are purchasing souvenirs and taking Taanga ride to take feel of Old Lucknow.
PS: Stay Safe. And, Needless to say, enjoy the virtual Cinematic visuals from the place I belong.
#Lucknow
#मुसकुराइए आप लखनऊ में हैं !!
https://youtu.be/6YejzmAGlMY