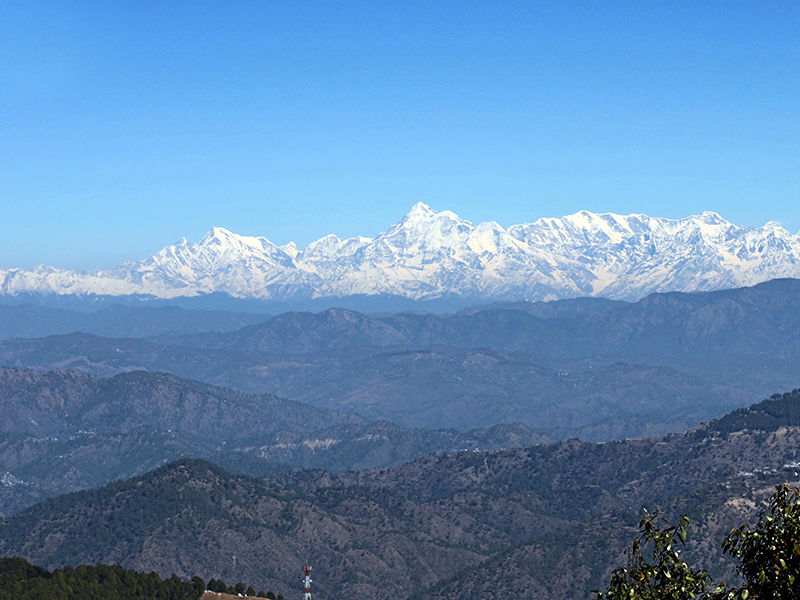 It was a usual Monday and I just entered the office premises, thinking of my TO DO LIST as a matter of habit. Somewhere inside me was a little spark and was craving for a ride on my Thunderbird 350 on a long hilly route, where I can at least breathe clean air, without smog & other oxides.
That Spark caught fire the day, when I heard that "Essence of Nature", a resort nestled in the lap of nature, somewhere at the height of 6000 Ft, in Uttarakhand is now operational and the product in itself is a wonderful destination.
I could not hold my cravings for long and decided to go on a trip to the resort on my TB 350, before the winters are at peak.
It took a lot of courage to explain and take a consent from my Home Minister (My Spouse), who is little too tricky and more caring towards my health, which I am careless about.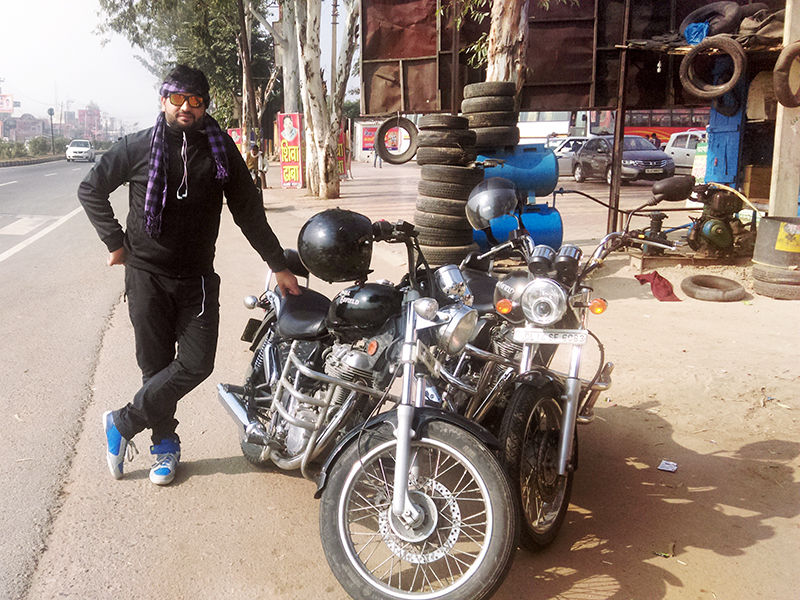 After all the permissions were sought, I decided that a Friday would be ideal to visit and started preparing for the coveted trip accordingly.
All set to ride, I was looking for someone who could accompany me in my nomadic adventure, as I realized that riding a distance of 330 km alone could be quite boring. (From my personal experience, I suggest that if you are planning an offbeat ride; take someone along as your company). So, I decided to find a partner with another bike of his own to accompany me in my journey.
Since it was a last minute decision most of the bikers backed out, but luckily my colleague & friend, Kapil Tomar agreed to join me with his TB 350. This needs to be mentioned that Kapil never rode a bike for more than 50 km at one go.
Someone rightly stated, "LIFE IS EITHER A DARING ADVENTURE OR NOTHING". Taking it as a mantra for life we started our dream ride. As planned we started with filling our fuel tanks and then marking our tachometers with 0 Km from Mayur Vihar, East Delhi. And the odyssey began!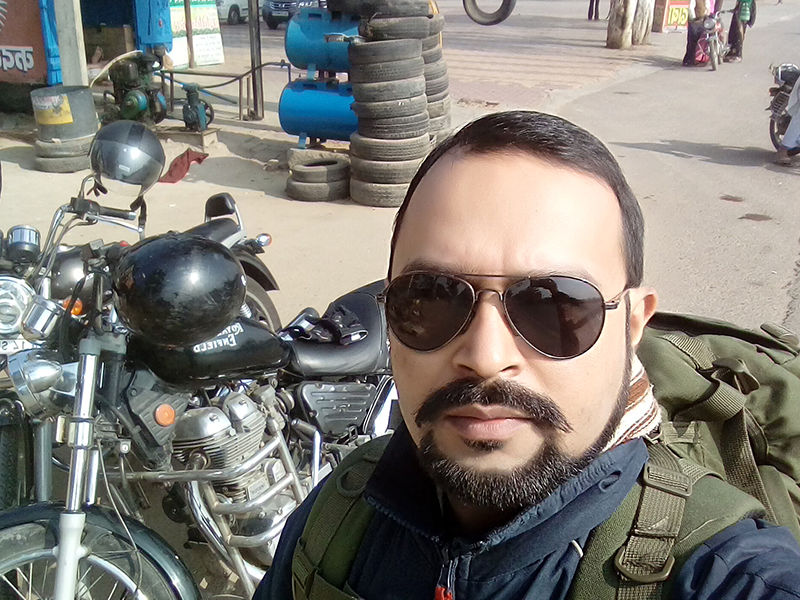 Started around 10 AM in the morning and with a small bio /tea break in between, we broke our journey at Gajraula for Lunch at "TADKA" Restaurant. After a long ride, our tummies were shouting for some food. After a heartily lunch, we resumed our journey.
The chilly and cloudy weather made us stop at various points for bio breaks. After crossing the urban areas of UP (Uttar Pradesh), we were looking ahead for a better roads and surroundings. On the way, we saw an ample number of hoardings on the roadsides, among which the hoarding of "Essence of Nature" could also be seen.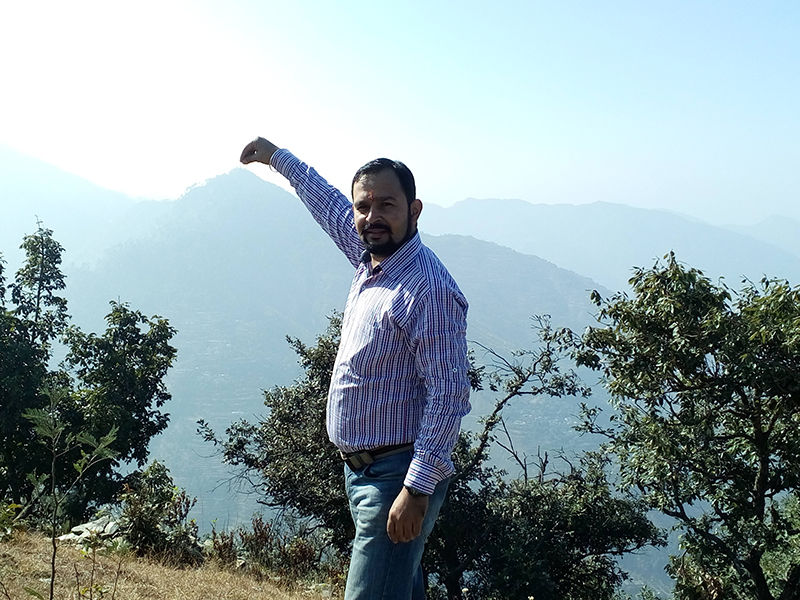 It was almost around 1700 hours and we started feeling tired and hungry. We entered the hill state of Uttarakhand and decided to the take a break to munch something at Jim Corbett. We stopped by at a local Maggi Point to refresh and gear ourselves up for upcoming hilly ride. Our courage of riding uphill got a little hitch, when we heard that it is going to be dark in next 30 minutes and we may come across wild elephants on the way. So, we wrapped up faster and started riding uphill. We also picked up some "Alcohol", as we felt its necessity after riding so long.
We started our uphill ride a little slowly, as we were not familiar of the twists and turns on the road. After driving almost 30 km, we realized that it's getting dark and our will to drive further was on the death bed. So, to revitalise our tired bodies and minds, we took a break at "Saural", also known as "Pakora Point", famous for its onion pakoras. We had "Power Tea" – Shots of Alcohol with some scrumptious pokoras and restarted our journey, this time with high spirits. By then temperature was also falling down and we didn't want to make it any longer.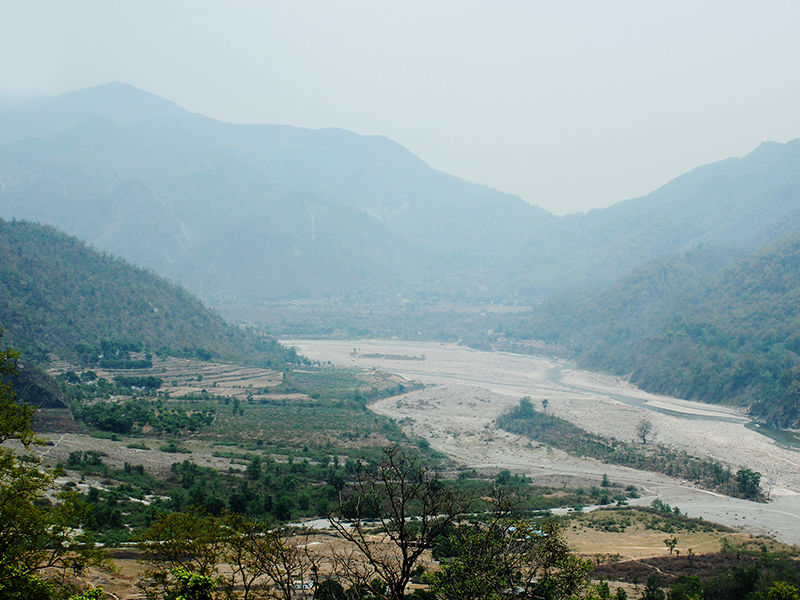 It was the last riding stretch & was completely dark. With the help of our bikes' headlights, we kept on riding uphill. After 30 minutes' of tiresome ride in the dark, we reached MICHOLI, the top of the hill and the lighting of Ramnagar City was looking like stars twinkling downhill. We were then just 16 km away from our destination, so kept our accelerators pulled. The excitement was at its peak, as we were about to reach the destination, we had been following for such a long time. We reached Basot road and the last stretch of the ride. It was an uphill non- tarmac road, which was pitch-dark. Moreover, the temperature dropped and we were freezing. It was really a test for both of us to show our riding skills. But, after all these hurdles, we were finally at our destination "EoN – Essence of Nature". We were welcomed at the gate by the resort manager and other staff, as they were expecting our arrival.
On arrival at the resort, we were shown a few rooms and then we selected one, which seemed nearer to the restaurant, as we didn't want not walk far. We were completely exhausted and the cold weather was giving us a thunder shivering. Entering the room, we switched on the blowers and made ourselves warm. Kapil was like Ice Frozen. He never encountered such chill, as it was his first visit to such a height, that too on a two wheeler. After warming ourselves up, we had tea and freshened up. We were surprised to see such a luxurious resort, which was beyond our expectations. We could not stop talking about the place and the person who has conceptualized this, and the thought process behind unveiling a new destination to the travellers.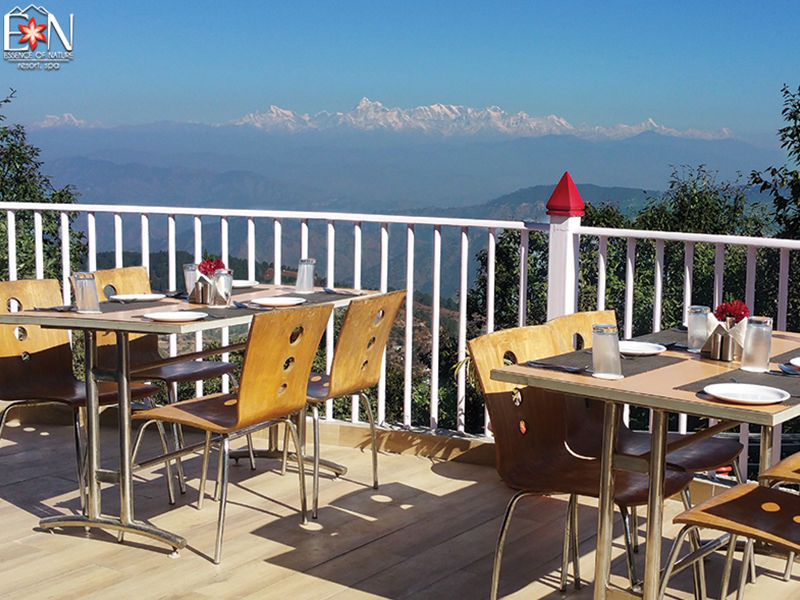 ROOM: "WOW" was the word we uttered, when we entered the room. It was a cosy and luxurious room, equipped with all the amenities one would expect to find in a five star hotel. I was surprised to see such facilities at a location, which is beyond many people's expectations. A balcony with each room opening to the majestic Himalayas and a sitting arrangement to have your morning tea overlooking the valley add more grandeur to the rooms.
RESTAURANT: Finding a multi-cuisine fine dining restaurant in the foothills of the Himalaya is rare. But the restaurant at the resort, called 'The Grill House', defies the aforesaid statement. With a lovely ambience, the restaurant looked like one of the fine dining restaurants of the cities. The food served was awesomely delicious & homely. I got to know from the Chef that all the veggies were freshly picked from local farms, within the vicinity.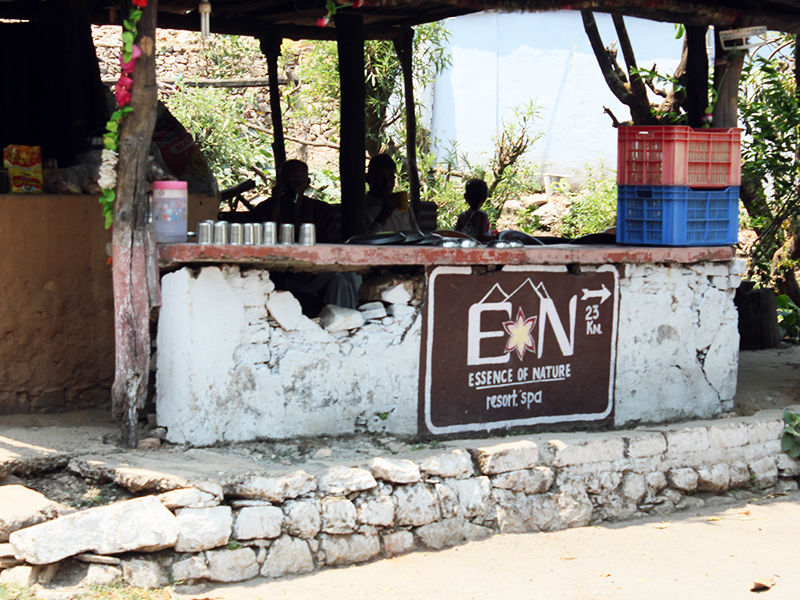 SURROUNDINGS: With a tranquil surrounding, the resort is the ideal place to have serene time with yourself. Moreover, the Maa Bhona Devi temple within the proximity makes you feel, as if you have been looked upon by the almighty, all the time. The surrounding also offers adventure enthusiasts to indulge in many adventurous activities like trekking, angling etc.  The Sunset Point with a view of Garhwal Range and Ramganga River is a magnificent site to relax in the evening. A poet would have definitely written a poem to describe its beauty.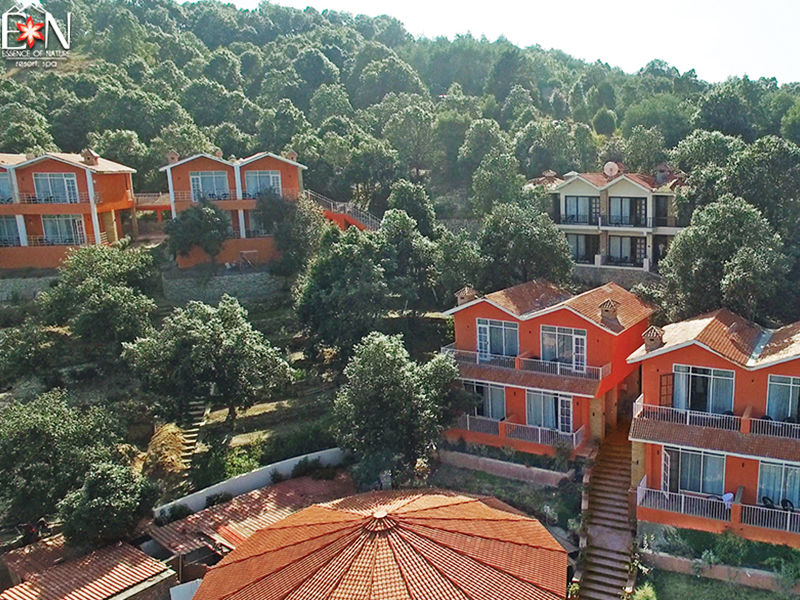 Above all, the trip was a memorable one, which I'll cherish throughout. If I have to recommend anybody for an offbeat vacation in a secluded serene environment, I'll definitely recommend this destination. I wish all the very best to Essence of Nature and hoping to visit the place again.