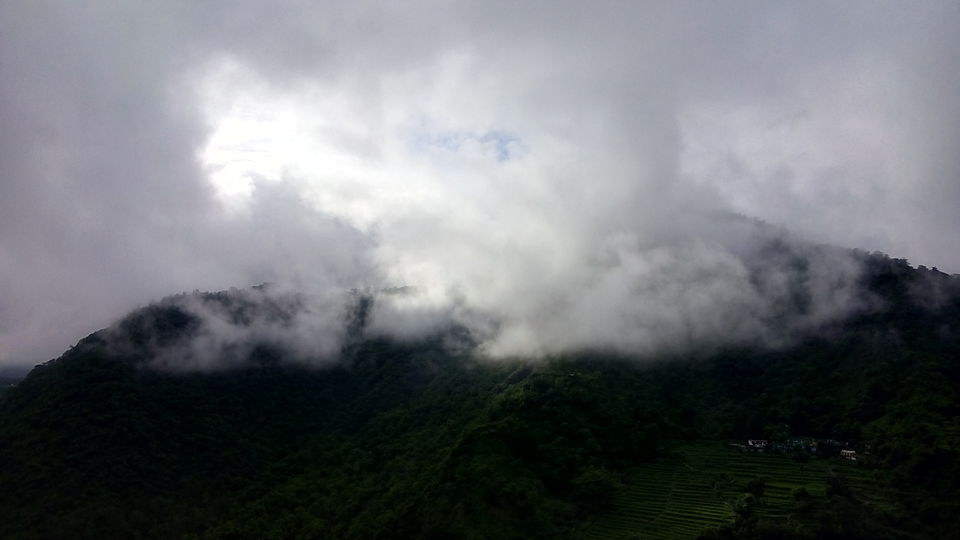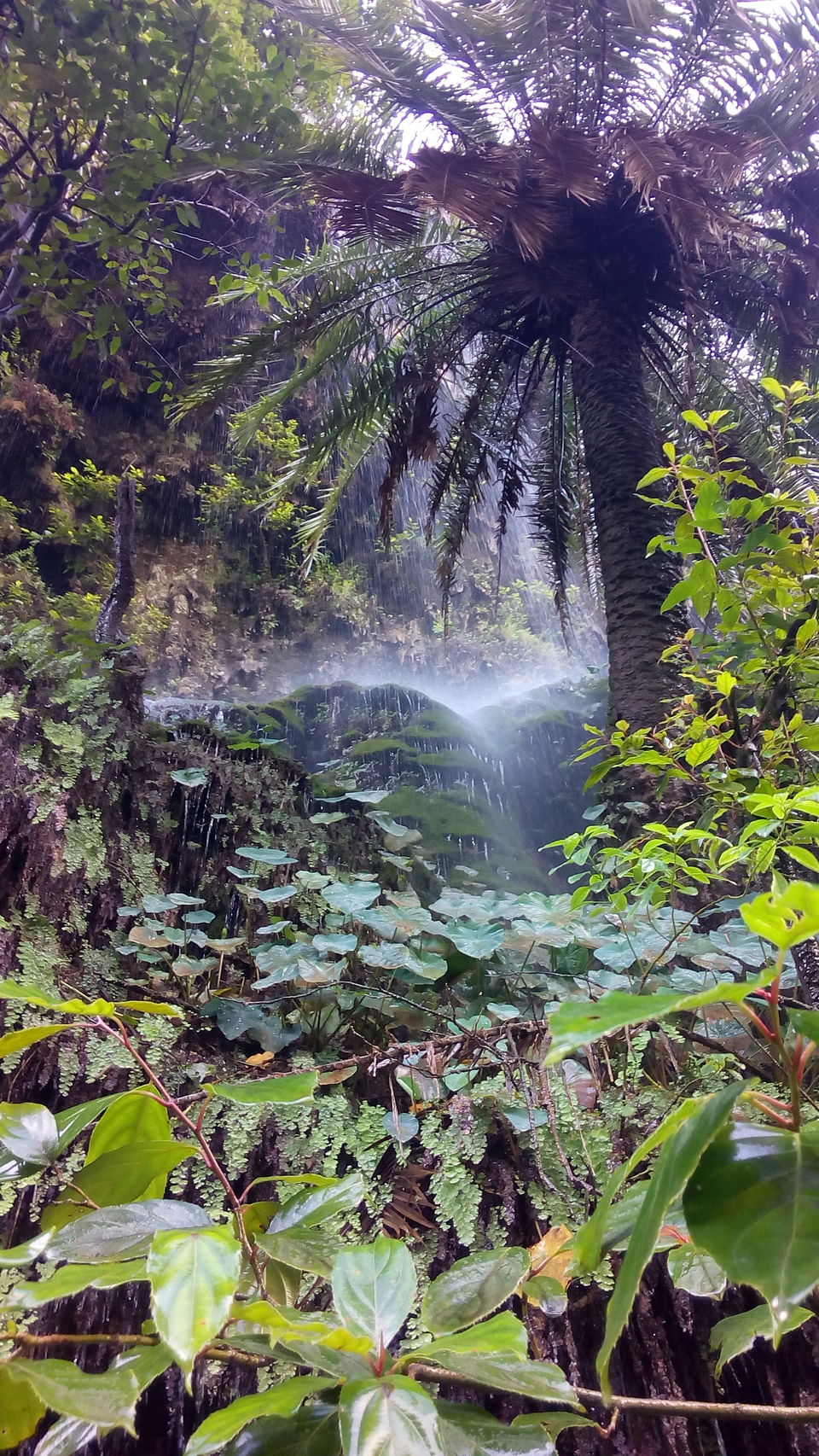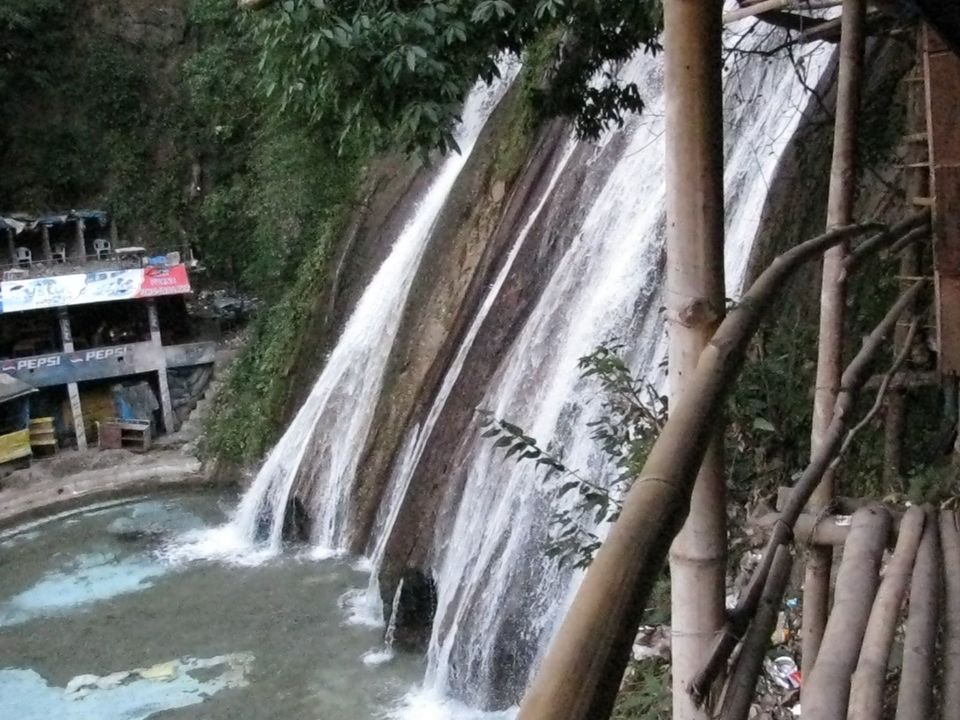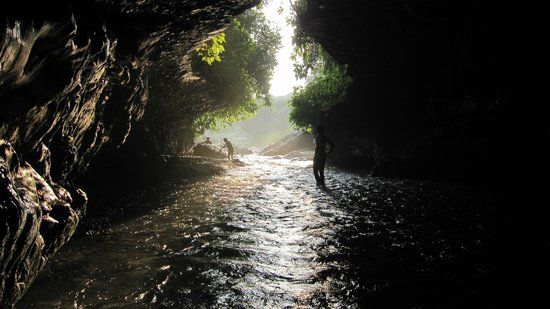 Nested in the foothills of Garhwal rests the sumptuous beauty of Mussourie, known for its tranquillity and natural beauty. Lying about 35 kilometers from the state capital of Dehradun, this city packs a perfect combination of lush green hills, calm flowing waters and a wide variety of flora and fauna. Having being exposed to the irresistible charms of this hill station, my friends and I decided to pay her a visit. Armed with our backpacks and the sole purpose of exploring this beauty, we began our journey on the 8th of August, 2015.
At Muradnagar station, we caught the steamy train and made our way to the seats amidst the chaos and commotion of our fellow travellers. After a journey of about four hours, we reached Saharanpur, from where we took a bus to Dehradun. Admittedly, the bus trip in itself was an experience to remember. Surrounded by locals, we were the only group of young tourists on the bus, and not to mention, we invited a few silent glares because of all the singing and laughing we were doing! After about one and a half hour, we finally reached Dehradun and headed straight towards Sahastradhara- the thousand folding spring.
The scene that unveiled itself in front of us was indeed divine. Sahastradhara presented itself as both a calm trickle of water flowing from the nooks and corners of the mountains and a gushing splash taking anything and everything head on. The atmosphere seemed to be somehow submerged in a perpetual mist, with the low-lying clouds proving to be a constant companion. After immersing ourselves in the serenity of the surroundings, we headed towards Robbers' Caves.
Locally known as Gucchhupani, Robber's Caves unfolded to be a pristine sight to behold. These river caves proved to be an adventurous ride, as one could never guess what might come floating under your feet! After spending a good thirty minutes in this tourist attraction, we boarded a bus and headed towards Mussourie.
The bus ride provided another chance to steal a glance at the unrefined beauty that lay all around us. The gentle green hills, the cool mountain air filling our lungs and playing with our hair, the mountain houses lined up with little lights like stars in the night sky- all of these filled us with a sense of realization that life is indeed beautiful. After travelling for about an hour, we finally reached Mussourie, where we took shelter in a local hotel. After resting for the night, we headed towards exploring the flawless perfection of Mussourie.
We started our journey with traversing the very famous Mall road, which indeed provided a wide array of handicrafts, clothing, food stalls and what not. After shopping to hearts' content, we headed towards Company Garden. Located about 3km away from Mall Road, Company Garden packs a colourful scenery in its confines. Ideal for a family picnic, Company Garden is indeed one of the most attractive gardens in the city. Boasting of alluring natural beauty, the garden is filled with an amazing assortment of vegetation.The garden also has a wide variety of rides and other fun activities such as boating, which attract children and adults alike.
The final destination on our list was Kempty Falls. Located 13kms from Mussourie, Kempty Falls attracts the populace like none other. Standing tall at nearly 1364 meters above sea level the area around, the Kempty Falls is surrounded by high mountain ranges. Flowing straight from the mighty mountains, the unfathomably cold waters of this stream rush towards the earth in one mighty fall. One can easily reach a beautiful pond while climbing a few steps in the flow of the stream. Located at the footsteps of the falls, the pond is a huge enclosure formed naturally by the stream. This destination provides a unique chance to experience lush hills, chilled waters and the excited hullabaloo of thousands of tourists all at once and must not be missed! With Kempty Falls being the last stoppage, we concluded our trip.
All in all, this trip proved to be fun filled, educating and humbling all at once. It reinstated my faith in the belief that the world is indeed a beautiful, beautiful place!