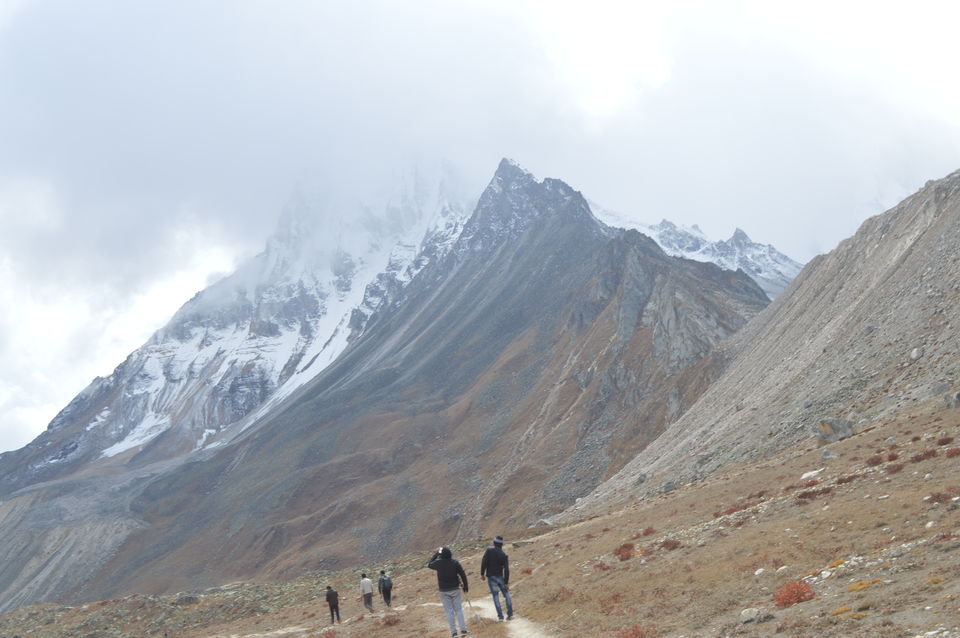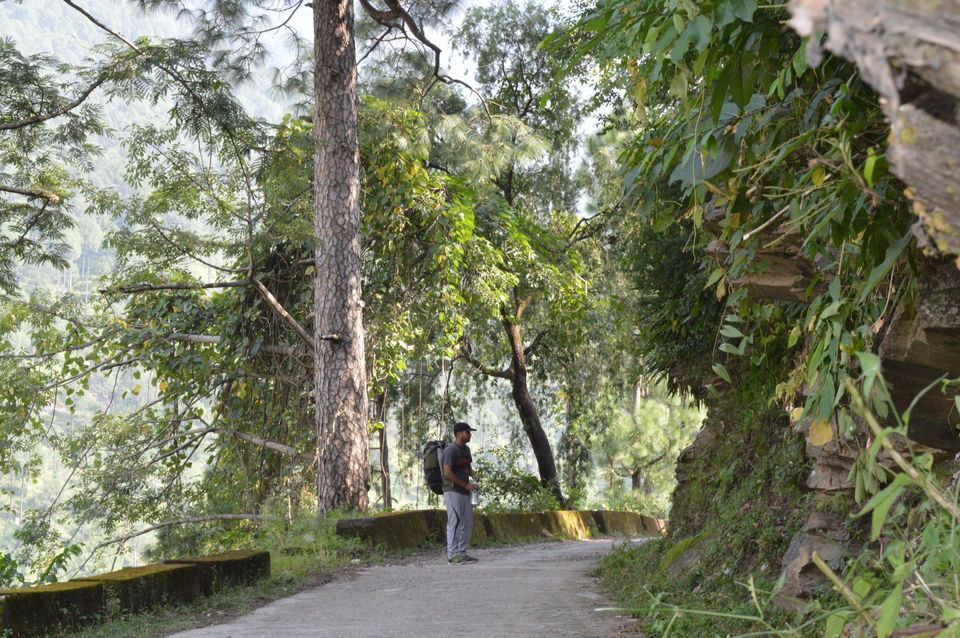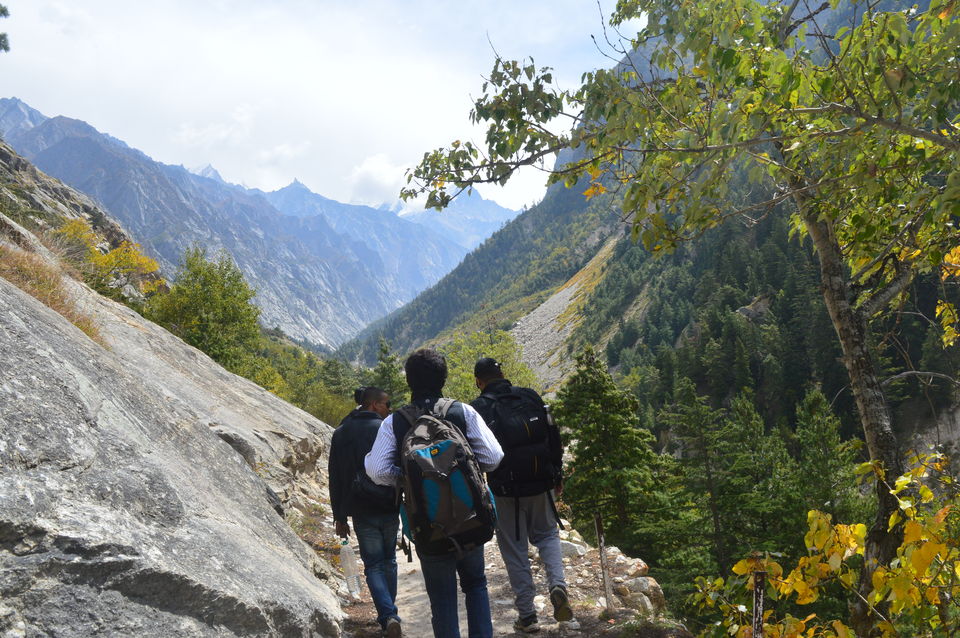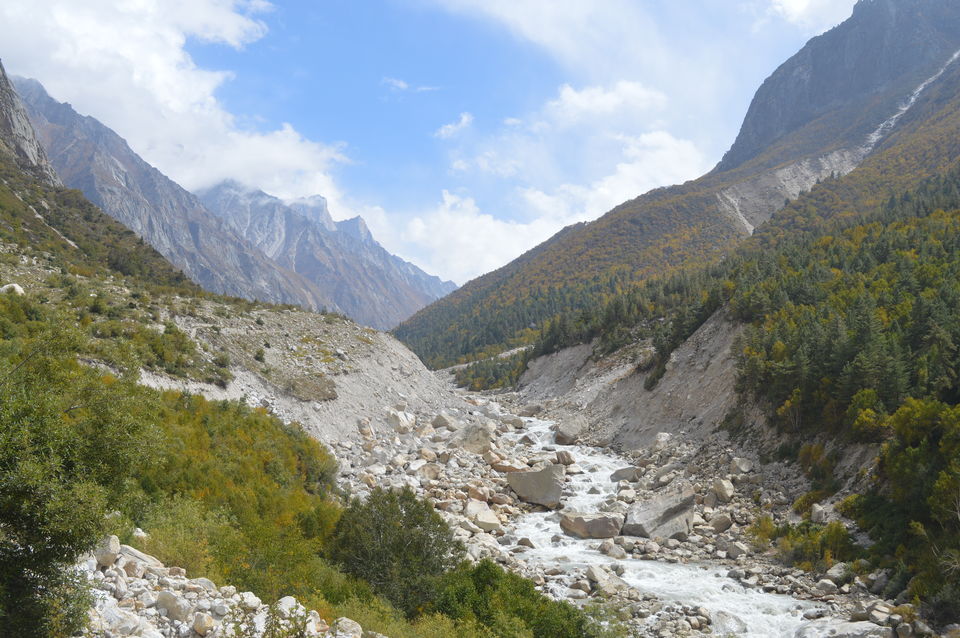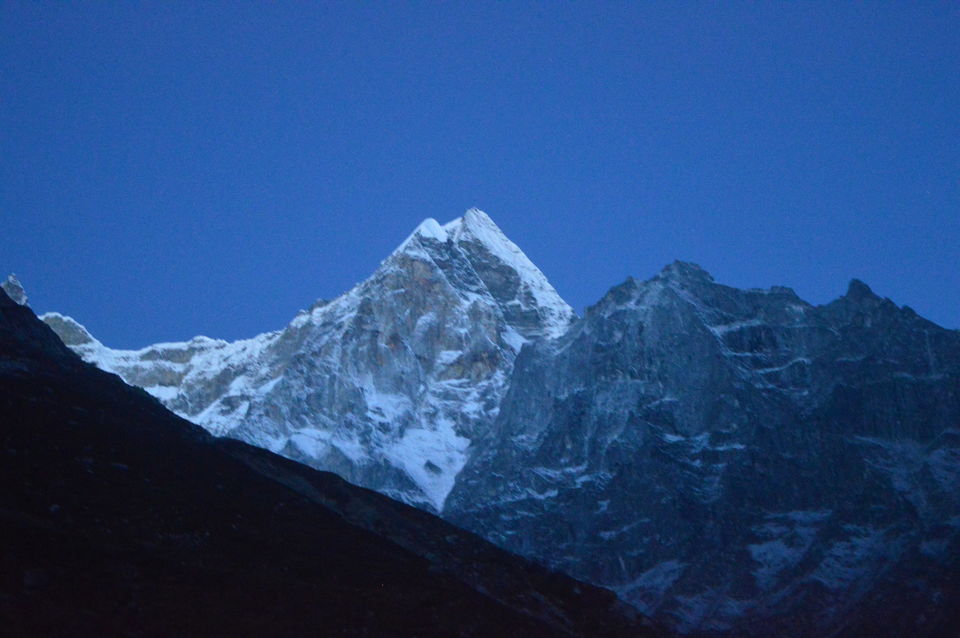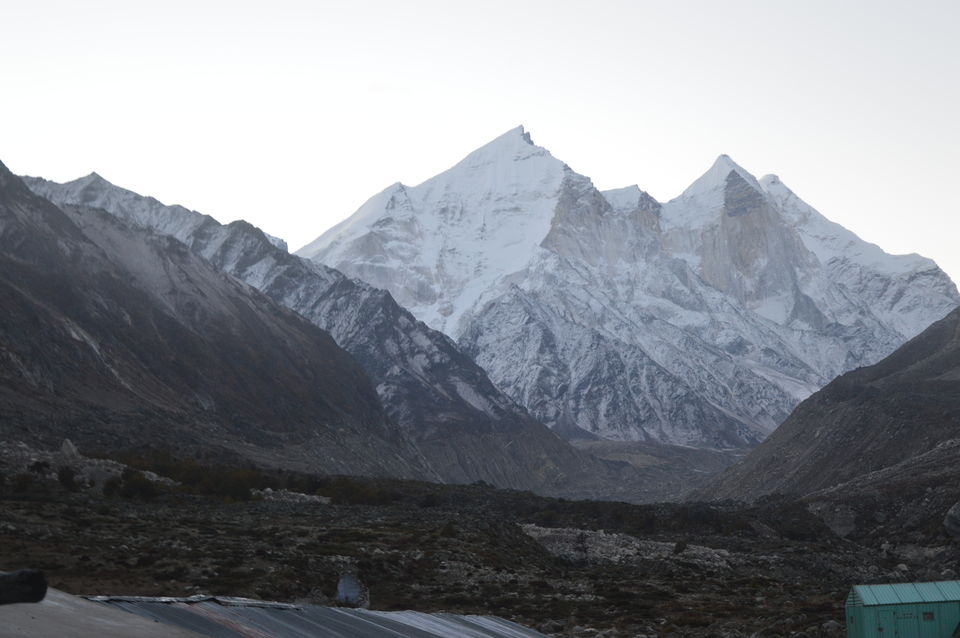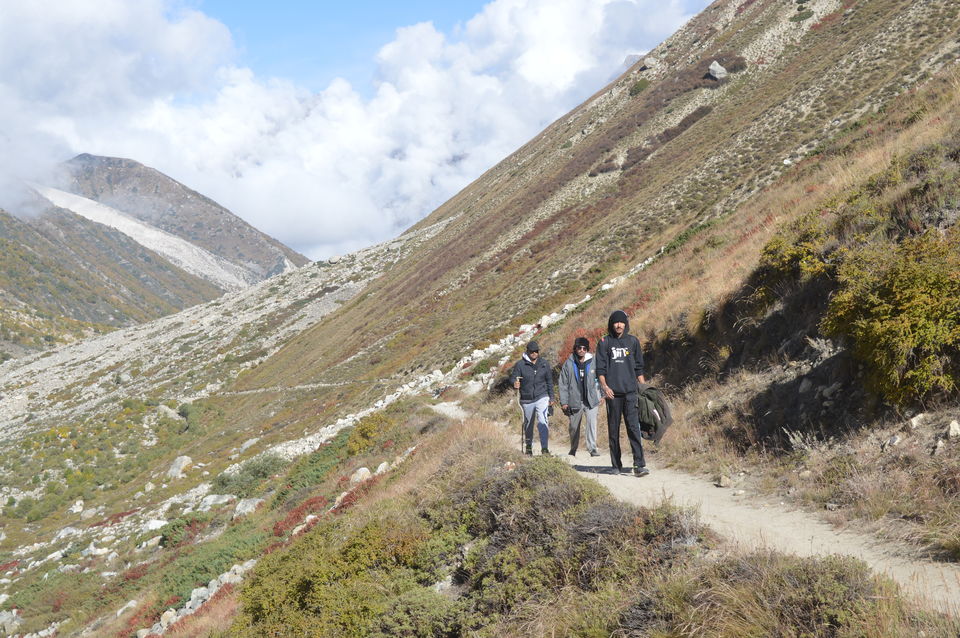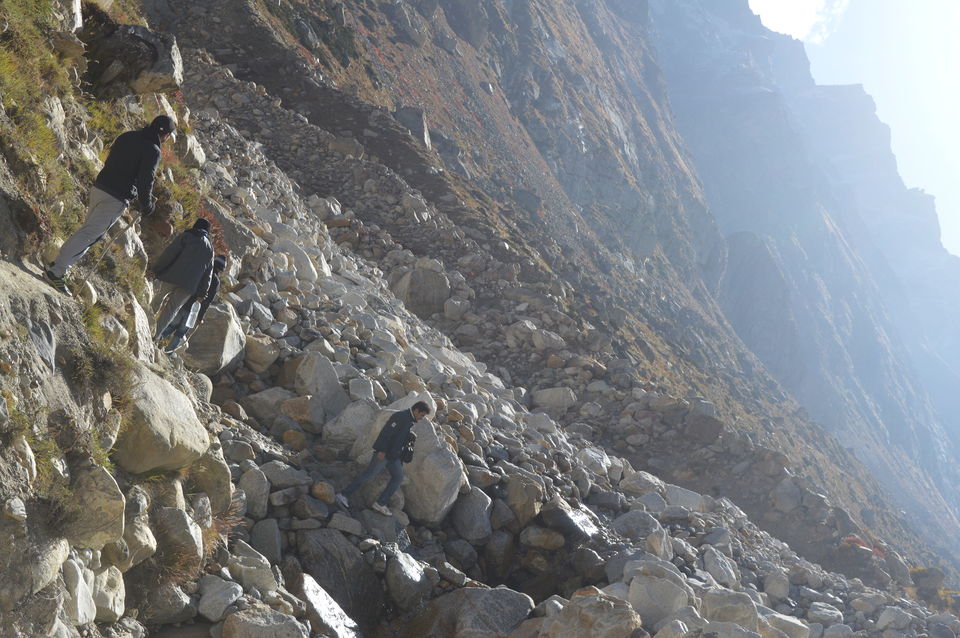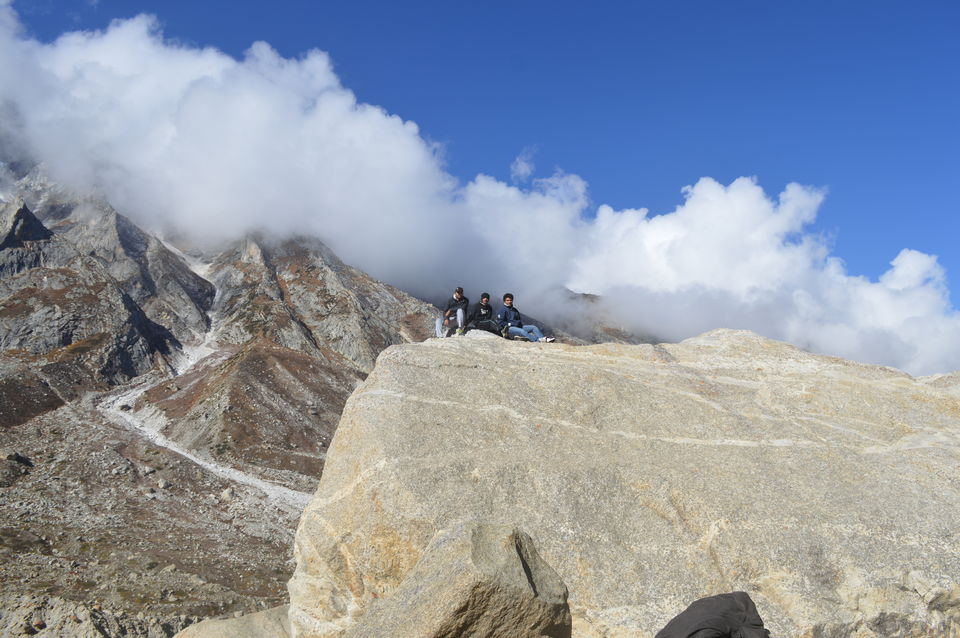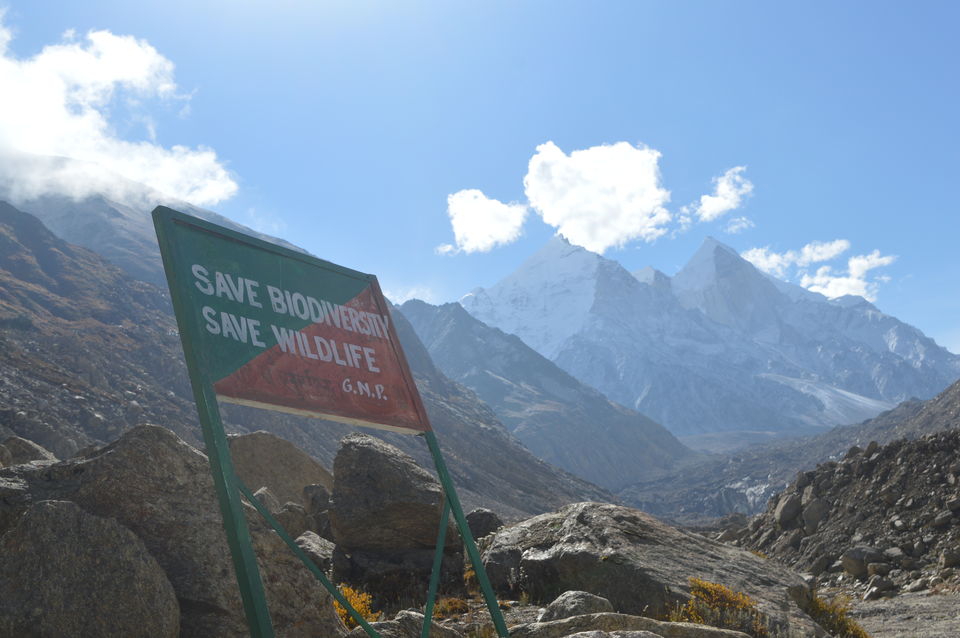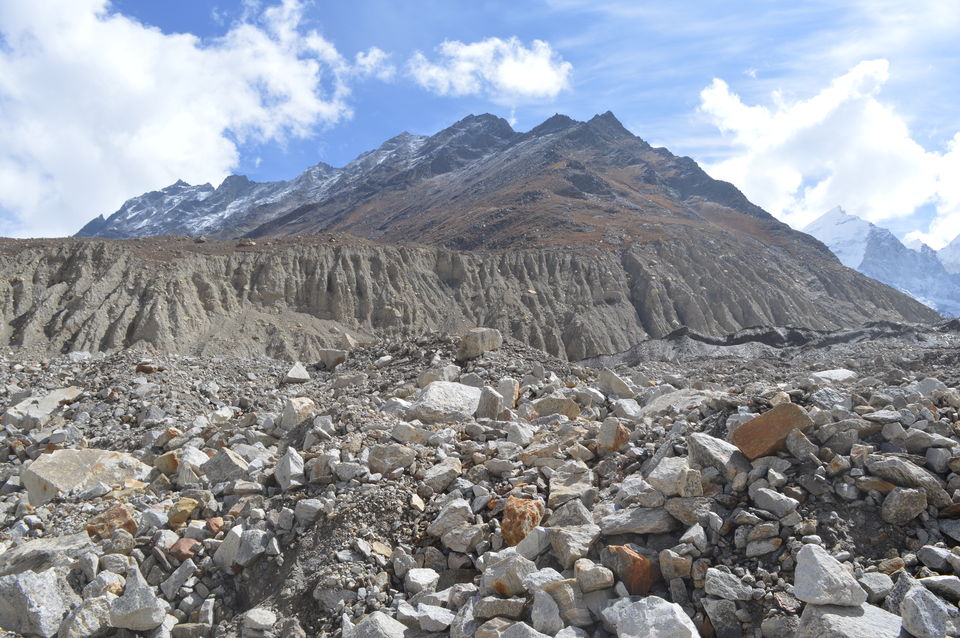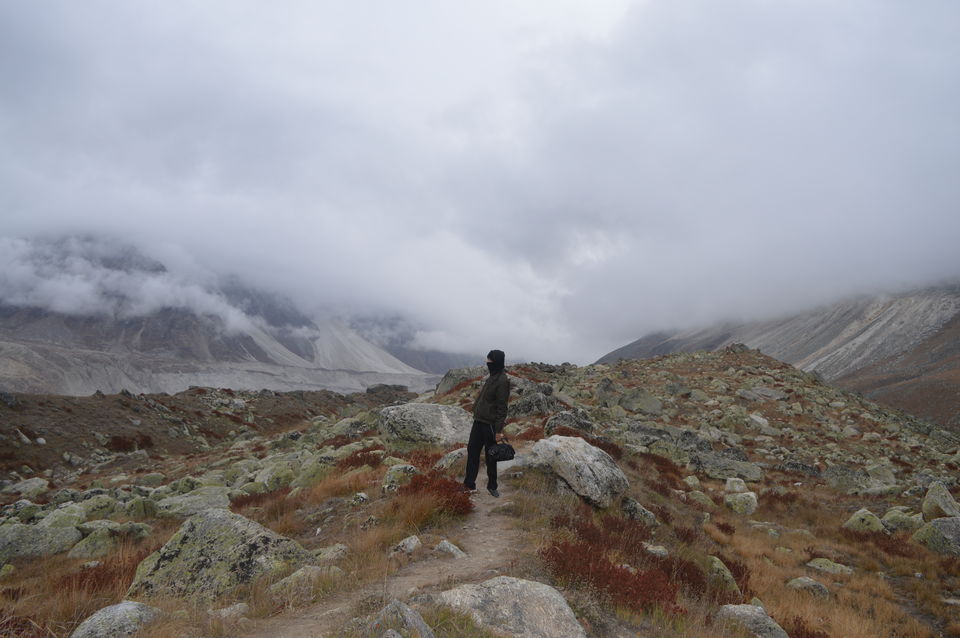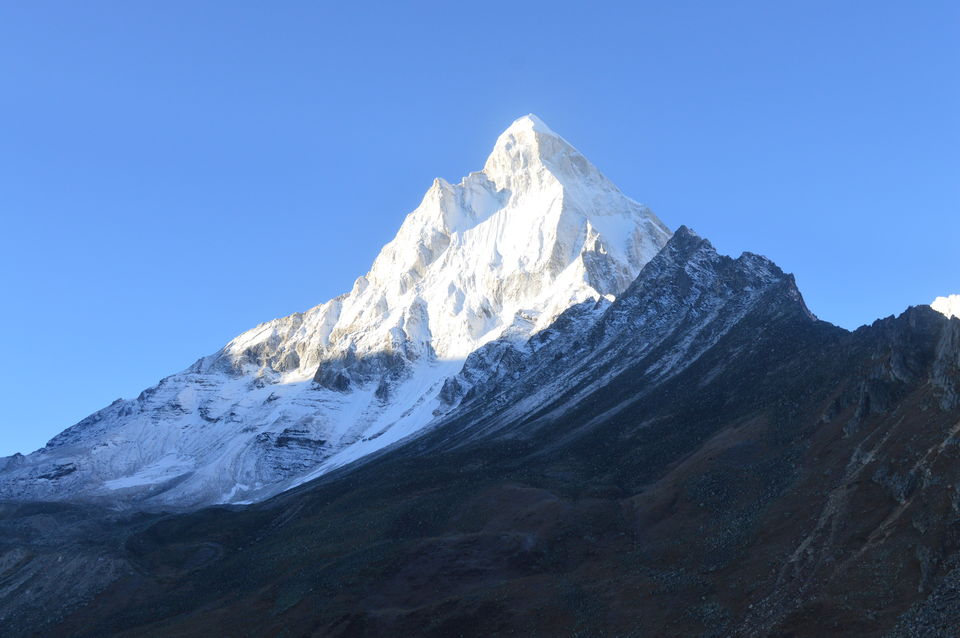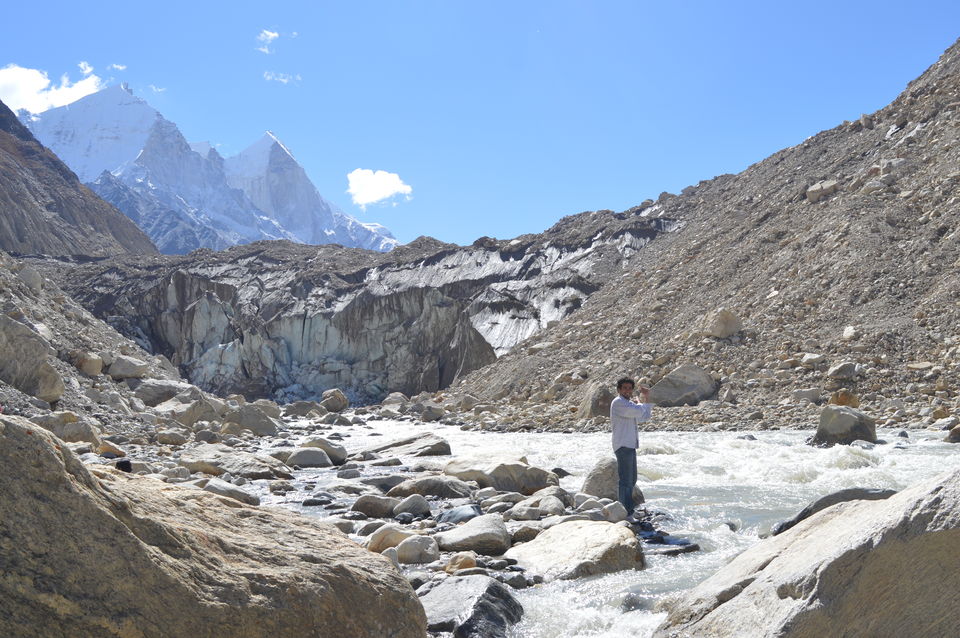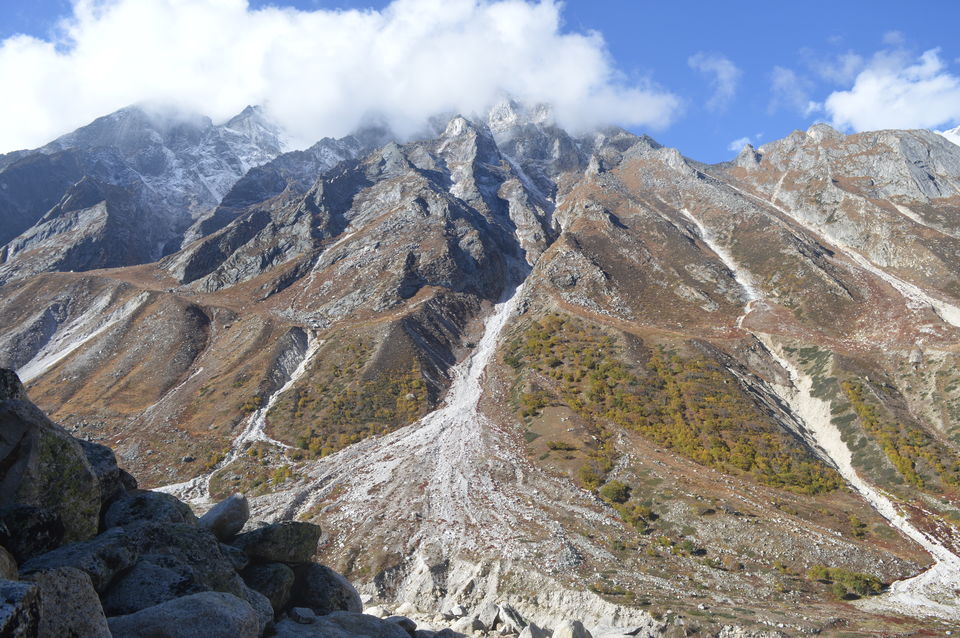 "Ever wonder about the source of river Ganga ?" this question was fascinating enough to make my friends wonder what if they could witness the answer and there I knew I got them on board for this quest. As we had low budget, we didn't pay much thought for transport and took Uttarakhand Pariwahan bus up to Rishikesh followed by local bus which delivered us to Gangotri next evening. You can't expect the whole journey to be smooth or easy going but captivating views would hold your spirits high with complimentary pauses for refreshment break. Two of such stops are important, first is Uttarkashi where you would get your permit for the trek and second is Gangnani where you could take a dip in natural hot spring to rejuvenate yourselves.
Gangotri is one of the 4 keys of "Char Dham Yatra" and known as the place where the Holy river first arrived. The Ganga flowing with her might ahead of the temple composing the roaring sound yet strikes a crisp of serene and calm offered peace to mind and heart. Small hotels and Dharamshalas nearby the temple are answers to the accommodation here.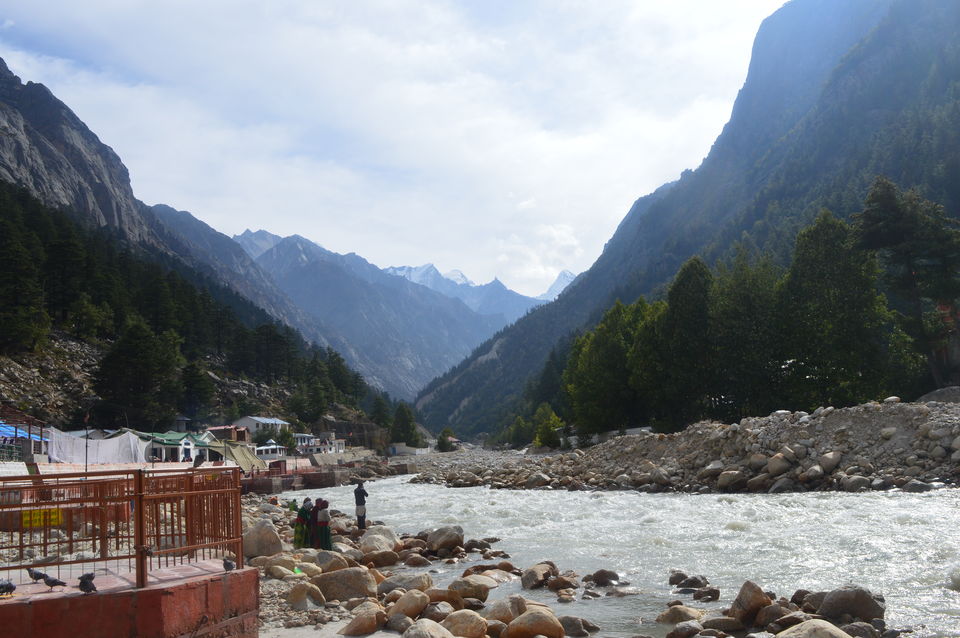 Gangotri - Bhojwasa
With the blessings of Goddess Ganga, we initiated our trek towards Bhojwasa which is 14 km away. As we ascended further, greenery unfolded and mountains started to uncover their secret waterfalls to present the picturesque views. With every kilometre passed by, views of Mt. Shivling peak and Bhagirathi peaks were becoming more clear and visible.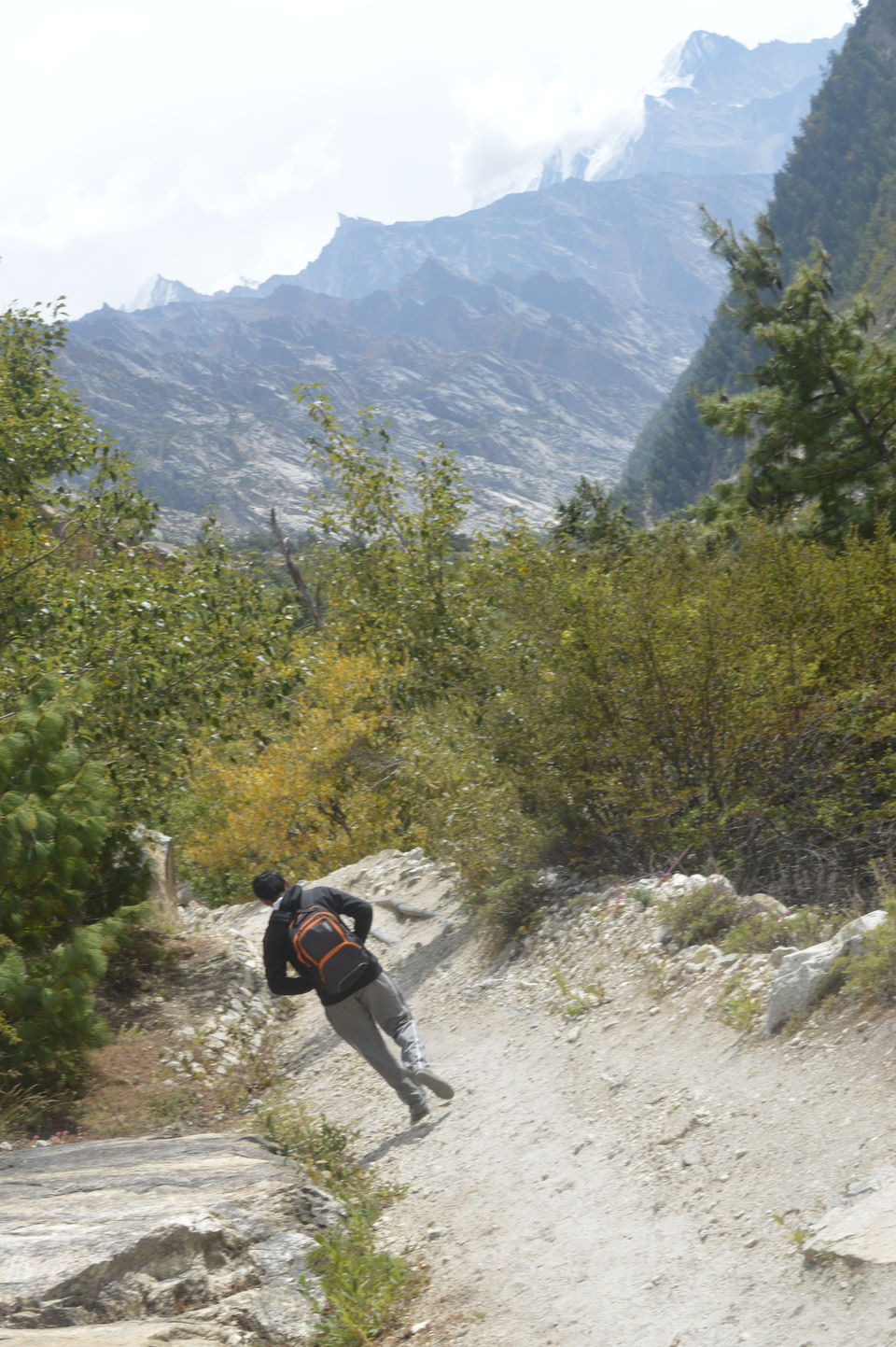 It was not an easy trek as the terrain was getting rockier. There were few narrow passages allowed only one person to pass at a time. Floods in that year and uncertain landslides added to the worse and made the path even more challenging. But nature's eloquence about it's creation with majestic landscapes gifted us the profound pleasure to carry on the trek and often forced us to test our photography skills. It was an impeccable trek where we got to meet some pilgrims who were going up to the Gomukh only.
Bhojwasa was a calm and serene place with temporary settlement set for the pilgrims. GMVN and LAL BABA ASHRAM were the settlements to look for the rest and night stay. We took shelter in ashram and they treated us with the luxury of warm blankets and food. Their service was an epitome of their worship. You could leave some donations to express your gratitude as it helps in maintenance of supplies. We received the much needed rest for the next day which was going to be an exhausted one.
Bhojwasa - Gomukh - Tapovan
Gomukh is 4 km away from Bhojwasa but the terrain got rockier with every step. As advised we did hire a guide who helped us to get aware of cracks and crevasses so as to avoid any physical damage but sharp edged rocks at times were painful to legs anyway. We reached to the glacier in not more than 2 hours and witnessing it was beyond the words to describe. Everyone took out their phones and tried to capture the might of this nature's wonder. We were lost in the admiration of the gigantic and engulfed by the feelings of spirituality.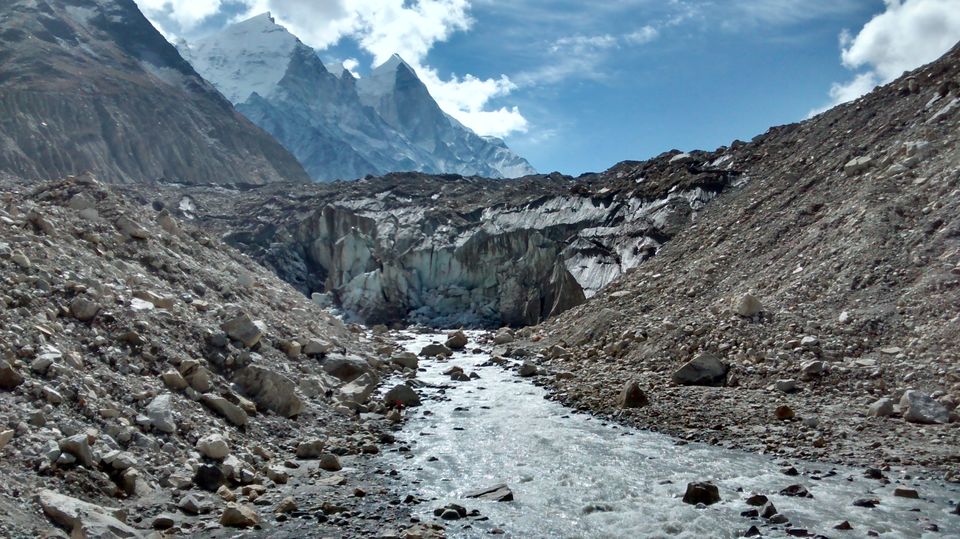 The Ganga originating from this glacier was prancing with her glory. A quick wash in the icy water helped us to regain some of our strength and energy for the most challenging part of the trek. We had to cross the glacier to reach the foot of the hill which further leads to Tapovan. Now the mountain was almost parallel to us and seemed impossible to traverse and climb.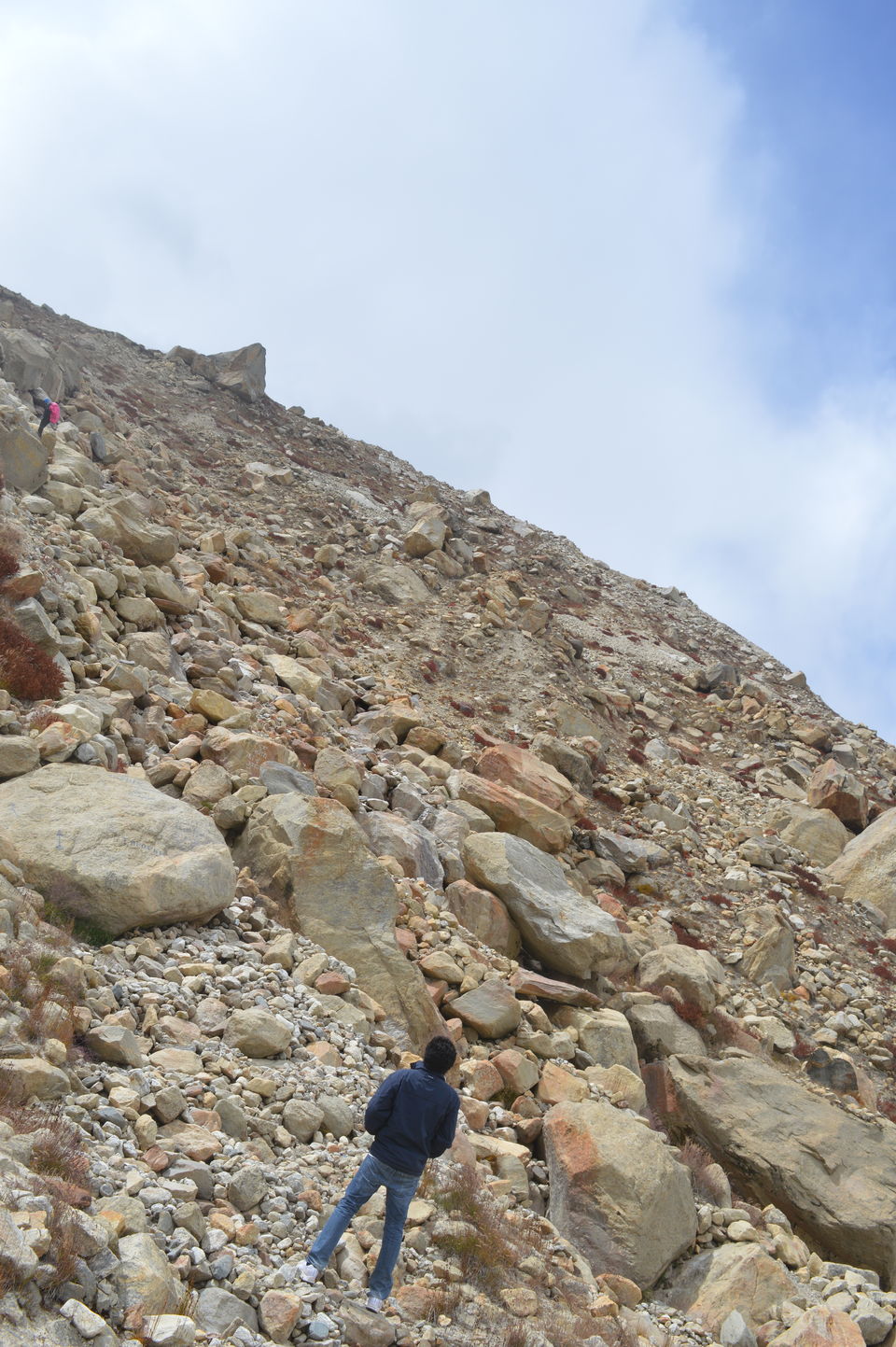 It was a tough test for our muscles and our determination but our hard work was paid off. As soon as we reached to the top, vast meadows, Mt. Shivling peak and range of Bhagirathi peaks welcomed us. We felt a sense of accomplishment. The whole scene left us astonished to compliment the nature's art. Starring these gigantic snow caped peaks made us feel tiny. Mauni Baba Ashram was the only settlement to look for shelter. He offered us the tea and arranged everything for the night stay as a beautiful gesture.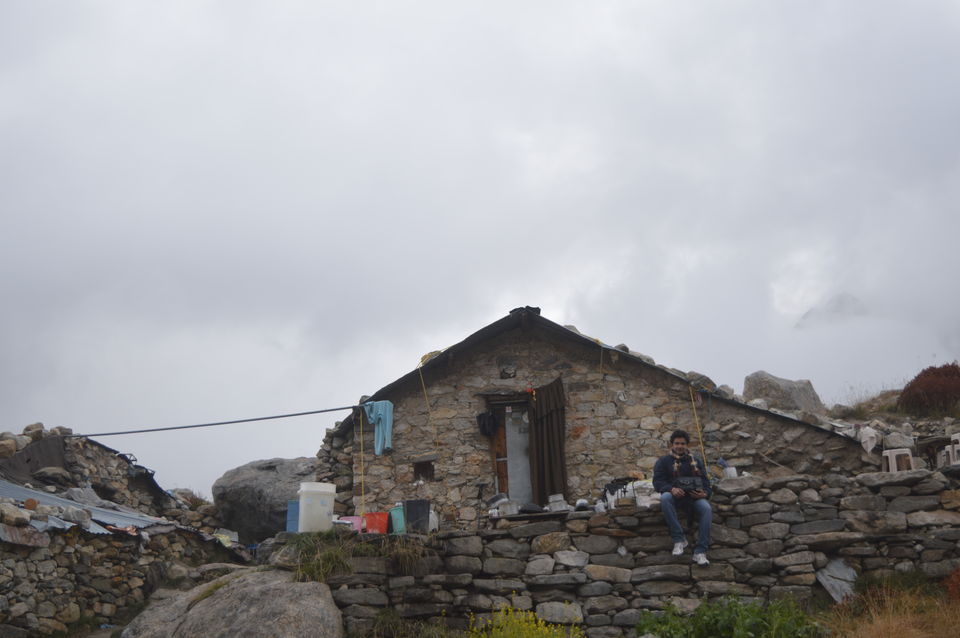 There was no electricity but the blanket of stars were complementing the dark at night. With the sun rises we paid our final greetings to the baba. Tapovan offered a lot to experience and a stack of memories to hold for lifetime. As it was our last day of the trek, so we made a marathon return to Gangotri and next morning, we left for Delhi.