I am back with my experience of one more weekend trip CHAKRATA.
I & one of my friends we started our journey from Delhi, we took a Volvo bus from Delhi to Dehradun. We boarded the bus from Manju ka tilla @ 10:00pm and reached Dehradun early morning at 5:00am.
After reaching Dehradun, we asked people if there is any direct bus to chakrata unfortunately there was no direct connectivity, then we took a local bus from Dehradun to Vikas nagar they charged Rs50 / person and then shared jeep from Vikas nagar to chakrata, it cost us Rs 120/ person.
They dropped us at taxi stand. Finally we arrived CHAKRATA.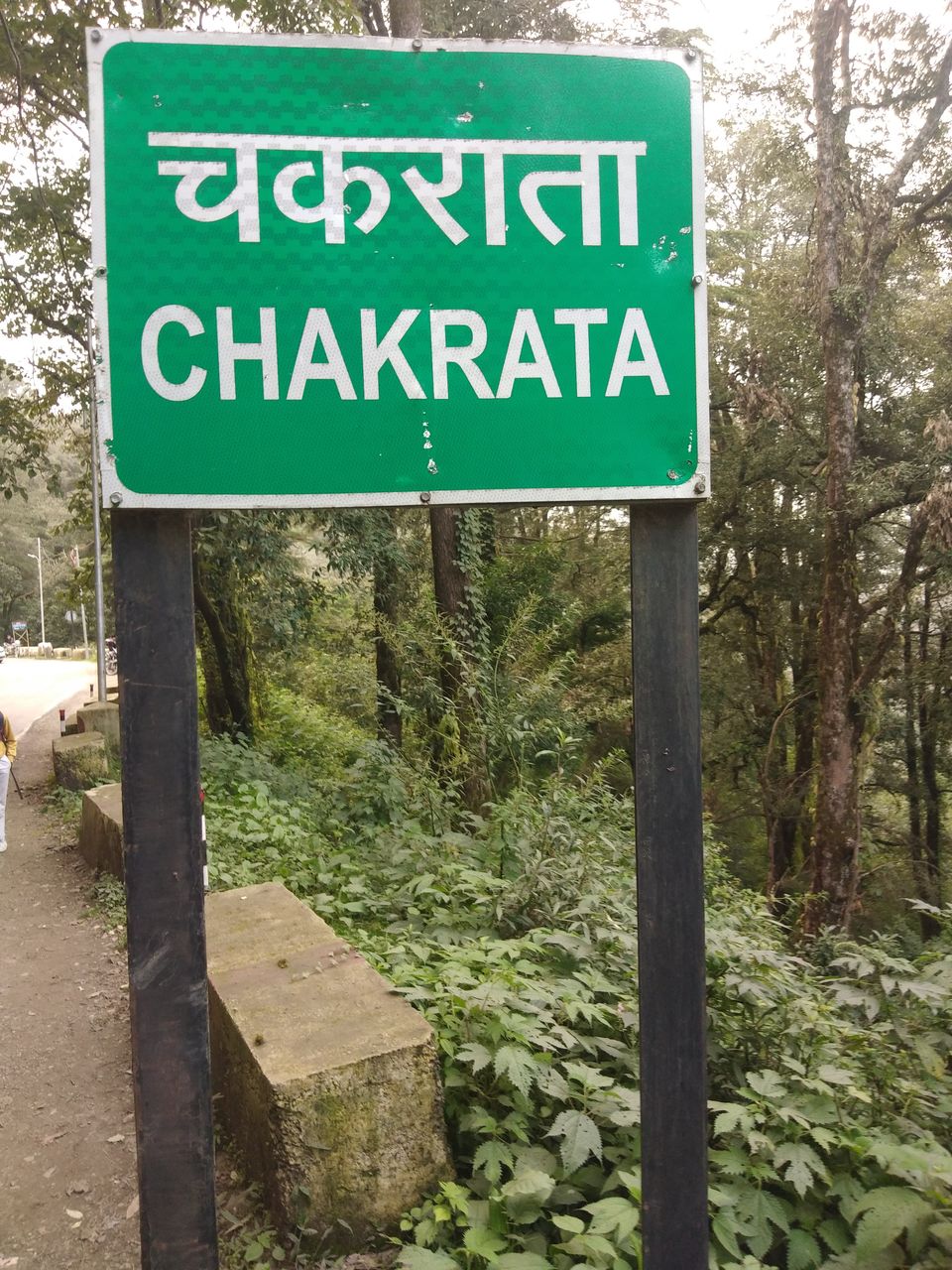 Then we decided to have some food and directly move to to tiger fall. There were not so much food options, then we had samosa , paratha with tea and took a personal taxi to tiger fall. Usually they charge approx Rs. 1000 to tiger fall and back to taxi stand.
But we hired them only for one side, as we have booked a book there near tiger fall. After checking in, we moved to tiger fall. It was so huge, we enjoyed a lot there at tiger fall. We spend approx an hour there.
It was actually roaring like a tiger, so loud.
Here are few clicks of tiger fall.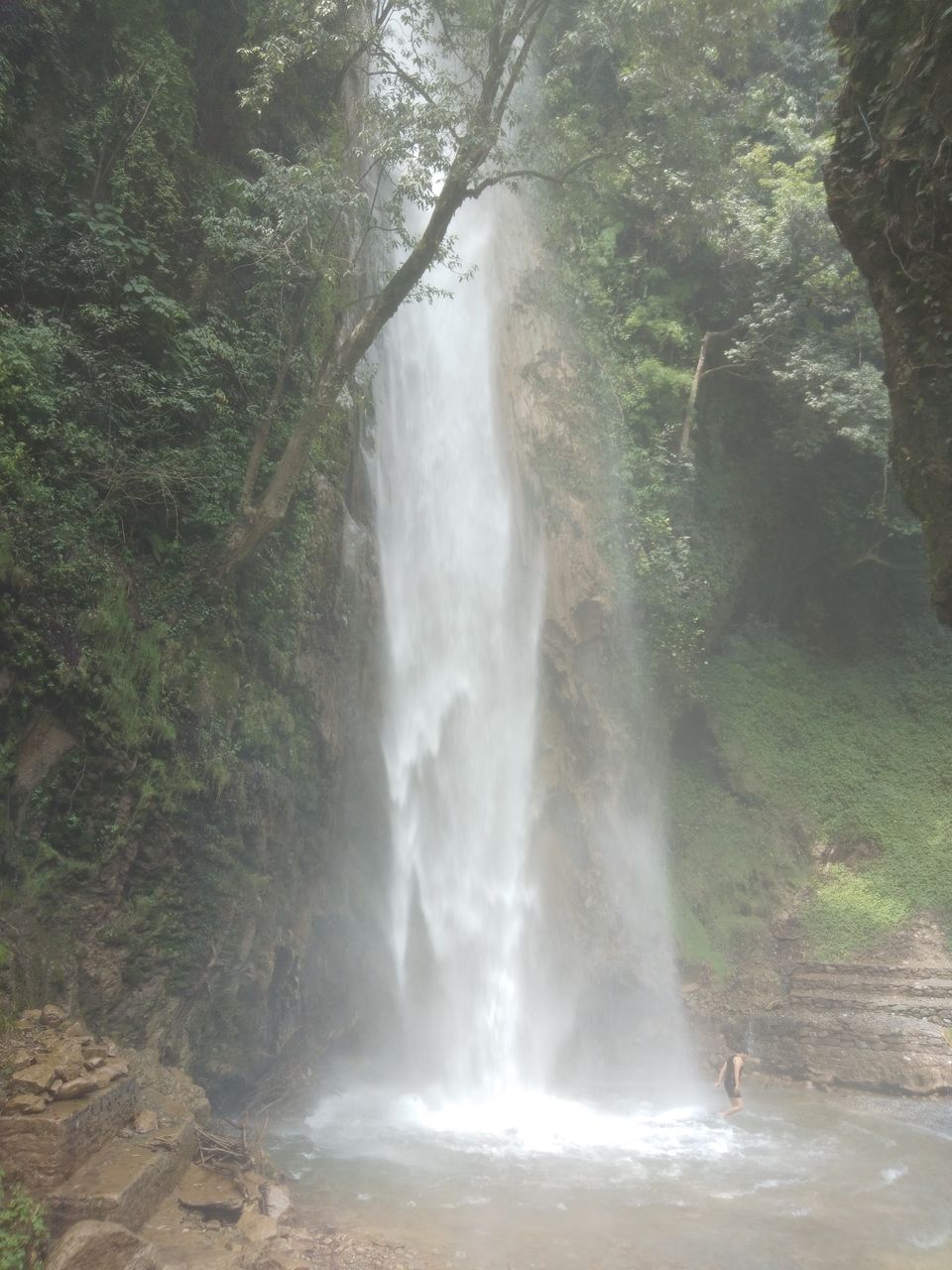 After enjoying at waterfall, we started our journey way back to our room. On the way we decided to go back to main chakrata rather staying there. Then we asked for a lift from army truck for lift and they were so kind. It was very exciting ride. Finally with an excitedand bumpy rides we were again back to taxi stand.
Now we both were hungry and wanted to have something good. Then we saw a tea shop and decided to have tea and pakodas. We had tea and lot of fritters with chatni. It was so yummy. We came to know that this shop is run by Mr. Sharma Ji from Ghaziabad. Seriously these pakodas and tea was so tasty, one should really have it if you are visiting chakrata.
After pet puja we found hotel cedar home and checked it there. We took the room with balcony, and the view from the balcony was mesmerising.
It was already evening. We relaxed at our room for some time and moved out for dinner, as I told you there were very limited food options. Then we had our dinner at a restaurant and back to our hotel.
Next day morning we again went for Sharma ji k chai and pakode. It was anandam. Then we moved for Sun set and sun rise point, it was like 1.5 to 2kms from taxi stand. We started our journey au pied at 9:00 am and reached there in one hour. Although it was not sun rise or sun set time, but weather was foggy. The foggy view and wind , this combination was amazing.
We kept sitting there for sometime, it was so peaceful so relaxing.
We also took some pictures there , here are few of them for you.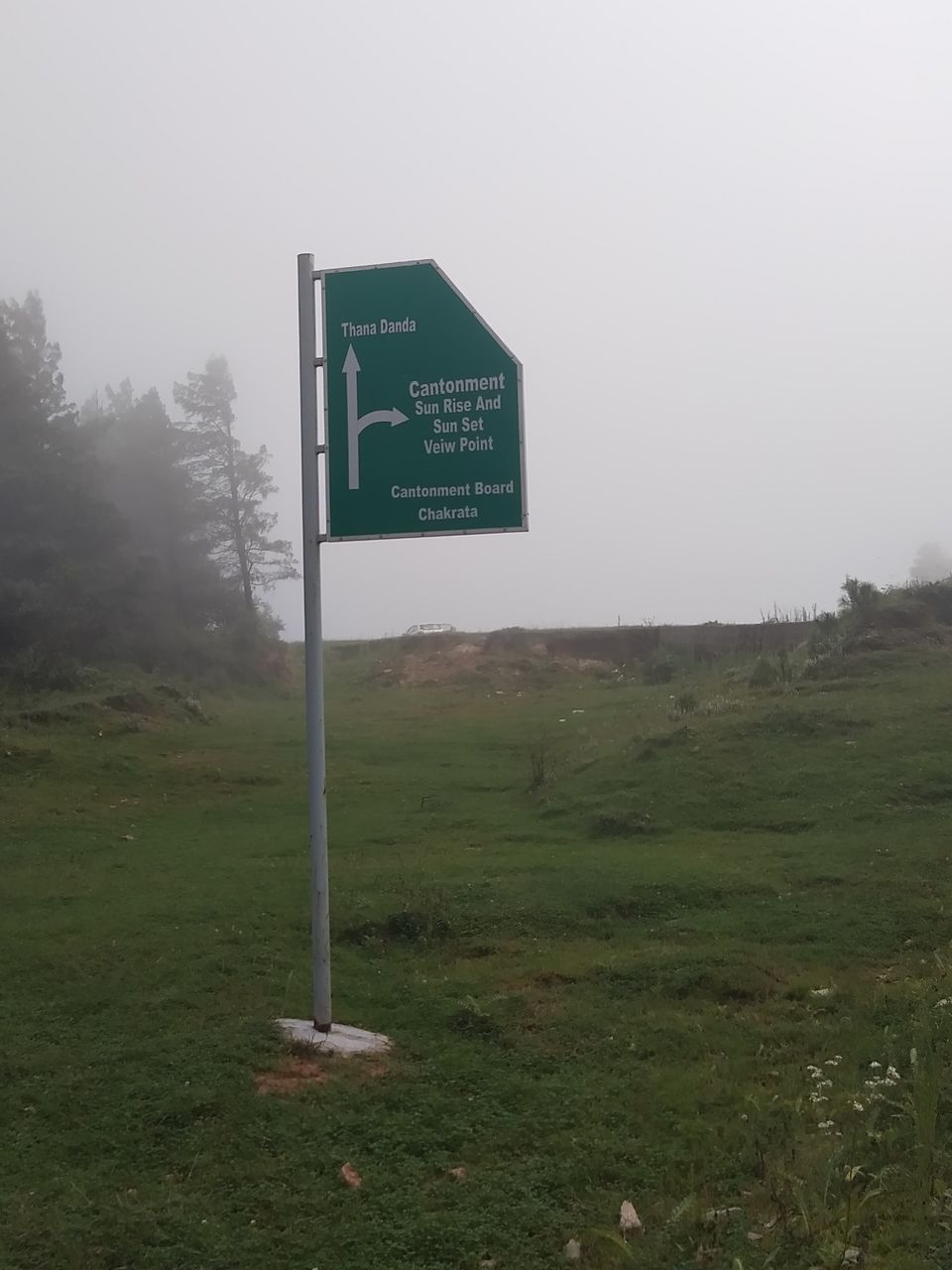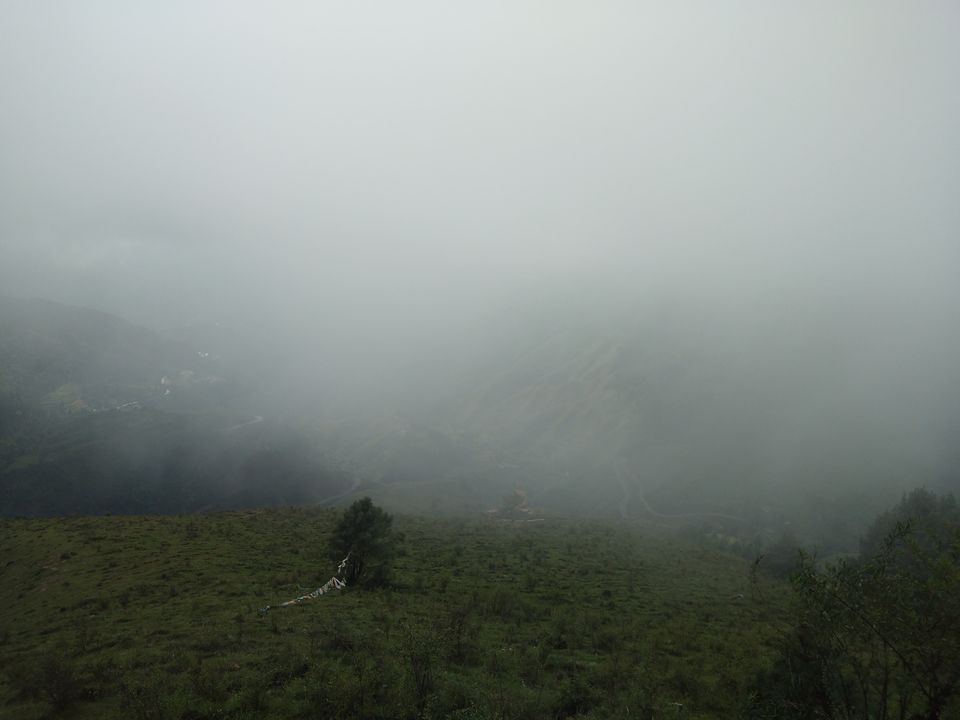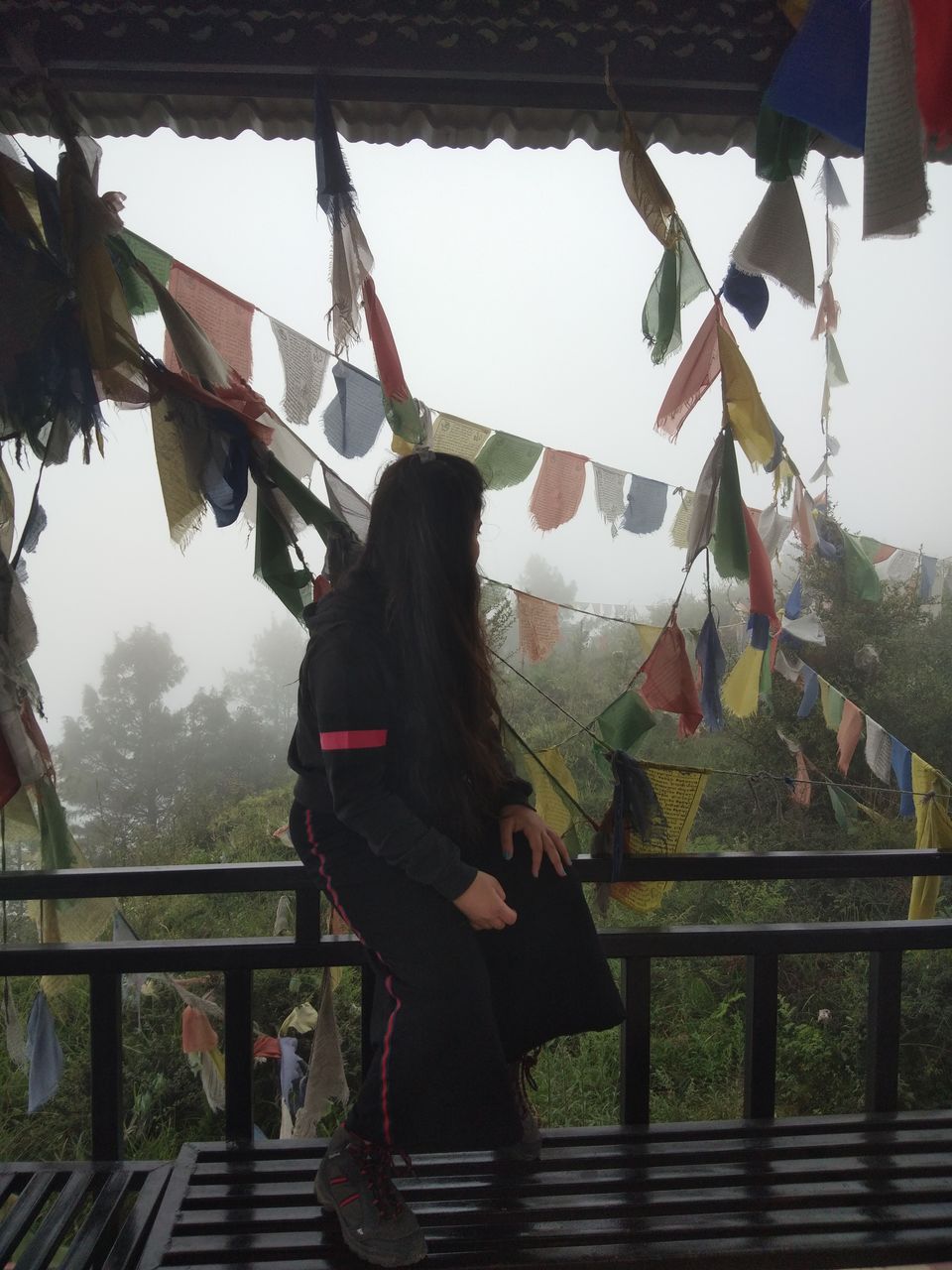 After spending some time there, decided to go back to the hotel. On the way back we had Maggie and chat with the local people, but we found very few local people. On the way back to main CHAKRATA, we observed kids coming back from school, chit chatting, happy faces, waving to us.
Everything was so perfect & it took my heart.
So finally we were back in the main chakrata and asked people when can we get the sharing taxi which will be going to Vikas nagar tomorrow morning. They told me that you can take the shared taxi tomorrow morning it starts early morning, because many people need to go down in the city for their work.
Then we stayed there that night and enjoyed the slightly winter weather and did a night walk.
So next morning, we came back to taxi stand at 9:00 am. And they told us that in every 30 mins a taxi will go to the Vikas nagar. We boarded the taxi which were supposed to leave first. And then Vikas nagar to Dehradun, then took train Dehradun to Delhi.