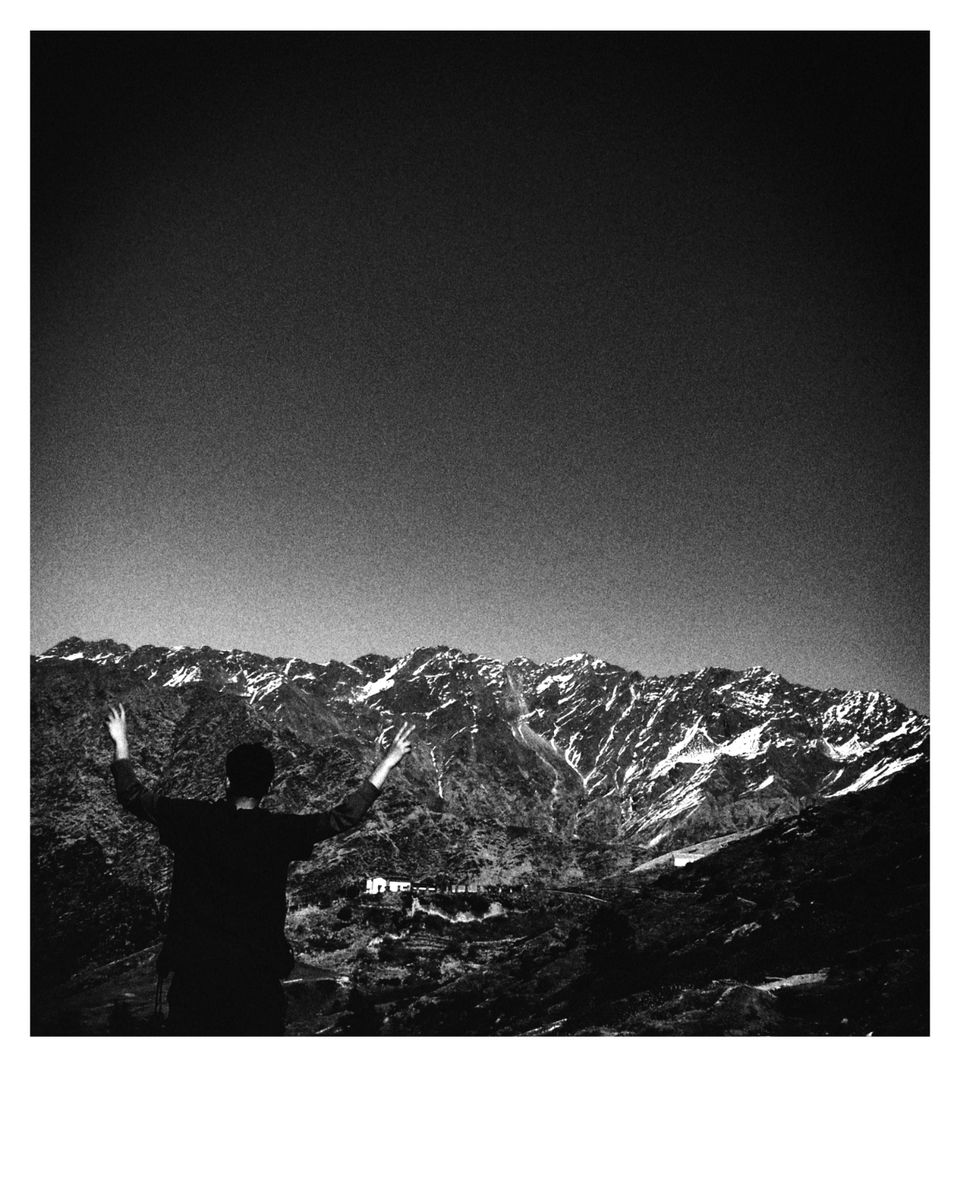 Yaar kal ko subah Chopta chlre hai! Packing kro!
The start of our trip where we eating breakfast on hurry on a dhaba outside our college because we can see the bus coming. ????
We are group of 4 people who made a sudden plan for chopta at late night and was not sure until morning that we are going for it. But hopefully every hostellers plan was not that weak. So we packed our bags at morning and borrowed needed stuff from the most of our friends.
Power banks - checked, earphones - checked, camera - checked. The most important items of trip????
We 3 hostellers I, Piyush, Udit and one dayscholar guy Vaibhav are ready to go, we have taken bus to Haridwar from our college but dont know that today was some special गंगा स्नान, so we stuck in traffic for more than 4-5 hours to get to Rishikesh, a fully filled local bus where we dont have seat and the temperature was hotter then any celebrity of Bollywood. At the time we reach rishikesh i had a feeling of paralysis for few seconds, but then coming outside the bus, it was only oxygen that made the difference outside and inside. ????. After we quickly move to rent the bike because we want to reach chopta by today, but who knows fate. We rented 2 Avengers from 2 different shops and let me tell you this was the first ever trip for few of my friends, and yeah only i and Vaibhav knows how to drive a bike, where i hold some bit of experience while Vaibhav never drove any Bullet before and even never in hills. So this was quite difficult for him, but our group had a lot of confidence, only positive thing. We then filled petrol, and bought some eating stuff. But i heard a voice from vaibhav where he was saying that this bike gears was not working fine, so i checked by taking a quick ride and yeah Gear 1st was not well working. So he told me that he is little bit afraid of it and he never drove a bullet then we exchanged bike with each other and now i was driving that bike. But who knows fate.
We started out journey from Rishikesh via Byasi road which is also known as Marine Drive of Uttarakhand.
It was really beautiful but we have to cover lots of distance but clicking picture was also important. So we clicked pictures at every major spot. But we couldn't made it to chopta on that day, we have to stop in Srinagar as all of us was tired. But i was really happy we didn't made that choice because that moment was one of the best of our life as we saw something in middle of the forest, it was too bright and yellow that its literally look like a burning forest, but when that thing was moving we realize that it was not any fire but it was Red Moon, it was so beautiful moment that we will remember forever. After we made to Srinagar we found a average hotel to stay at night and then we been to local market of srinagar and attended a local exhibition, tried there snacks and saw lots of beautiful pahadi girls.
That day was very tiring as we faced a lot of traffic, was in a long journey and seeing each other faces covered with dust and dirt after that, was very satisfying. Here i ending my day 1st,which was nothing as compare to next one's.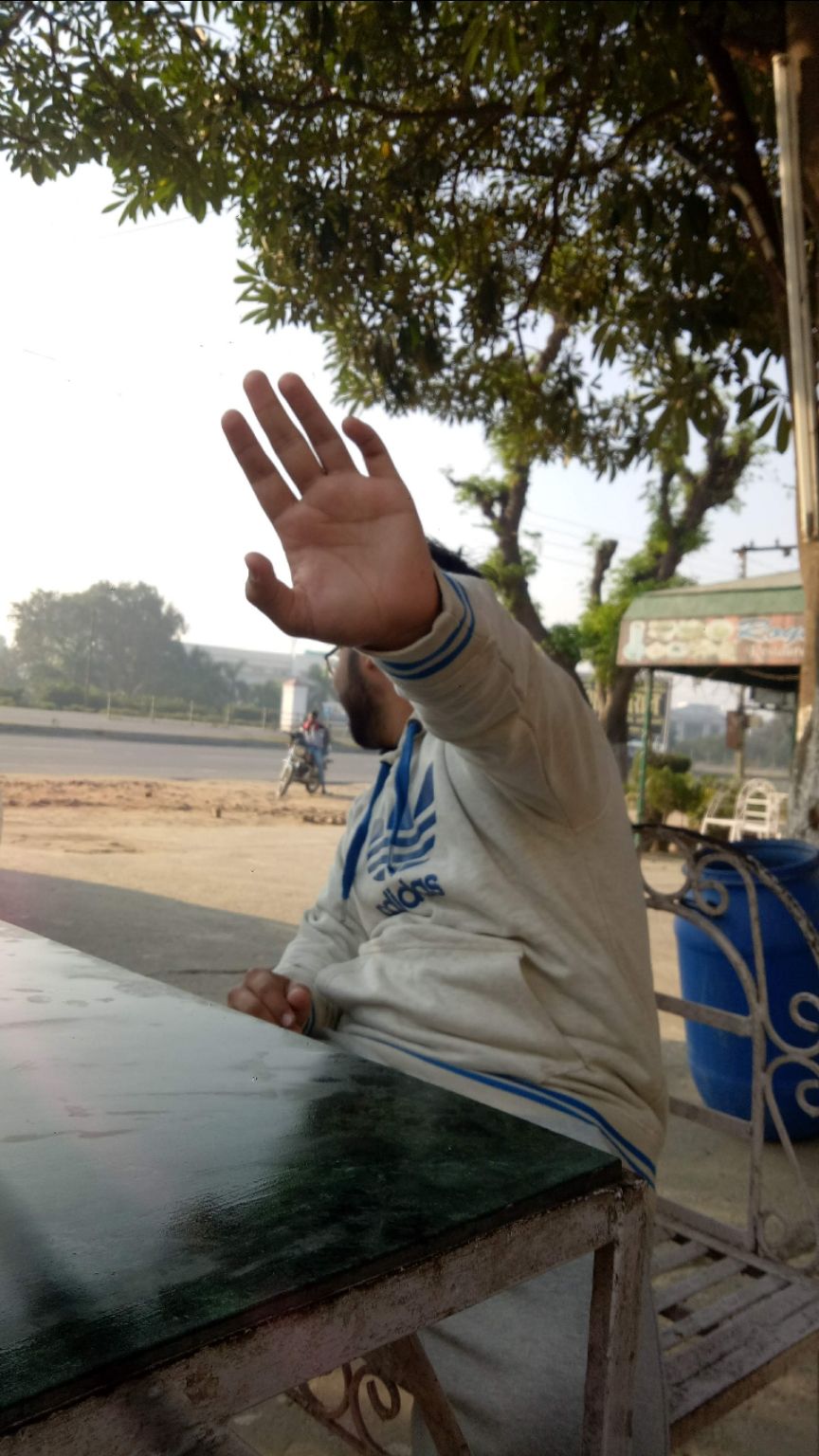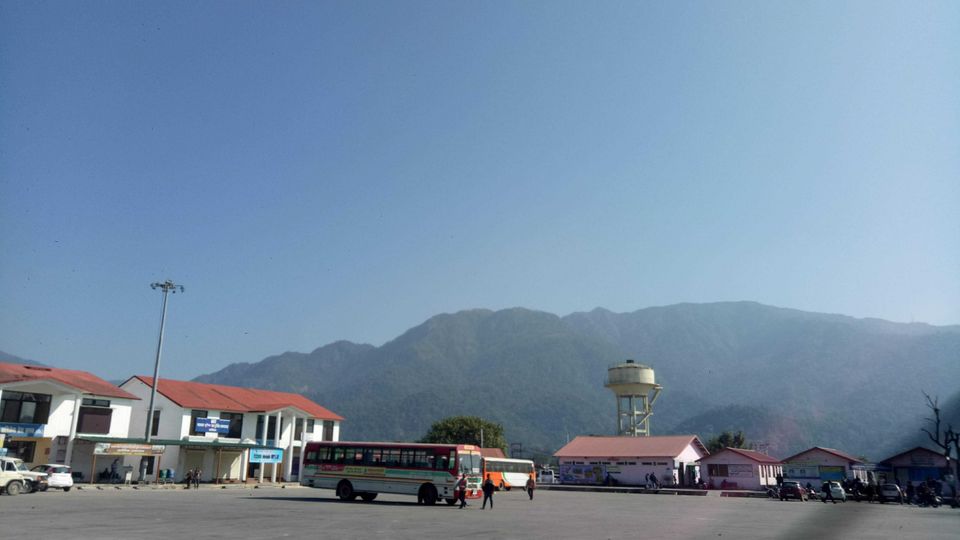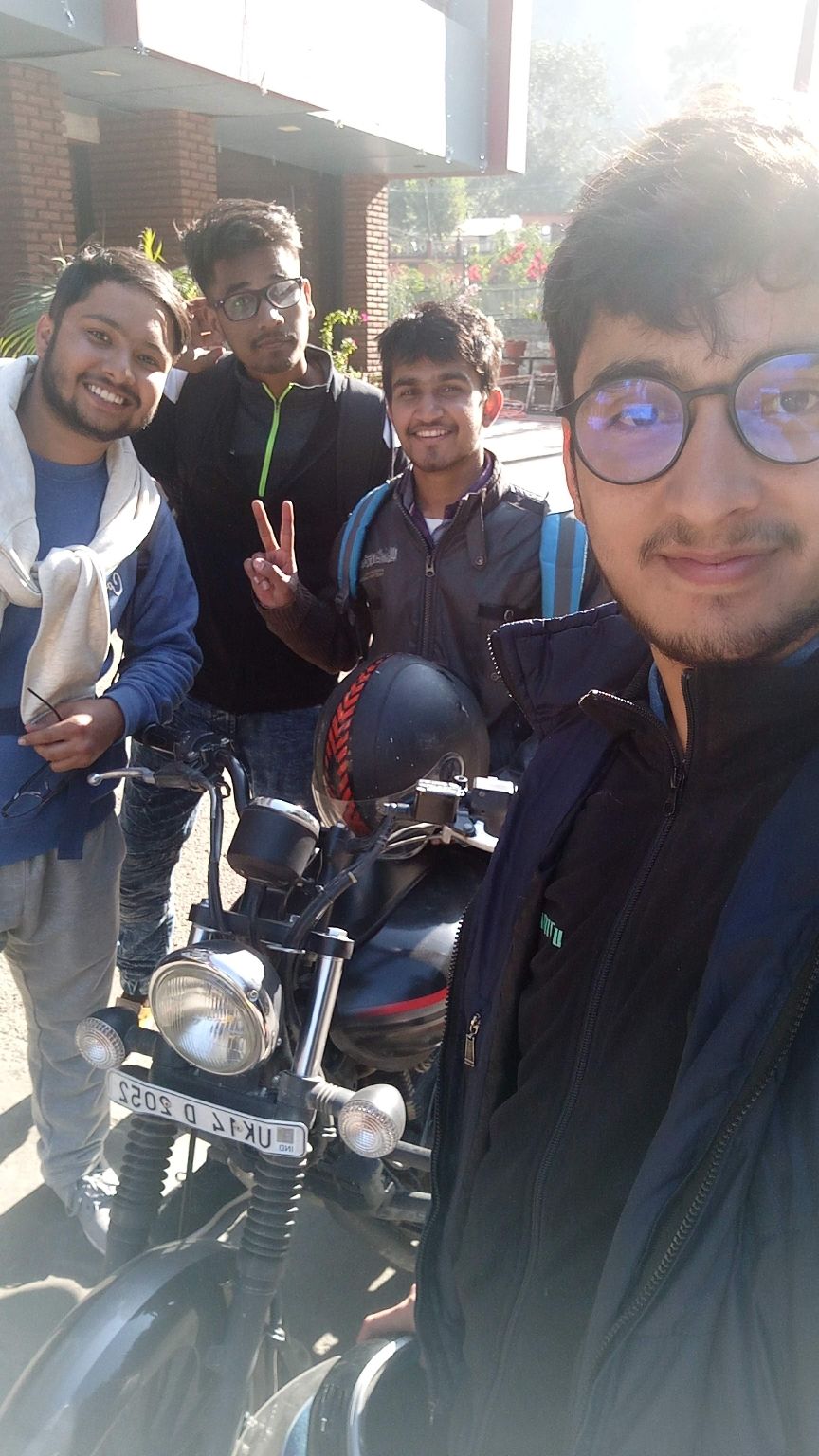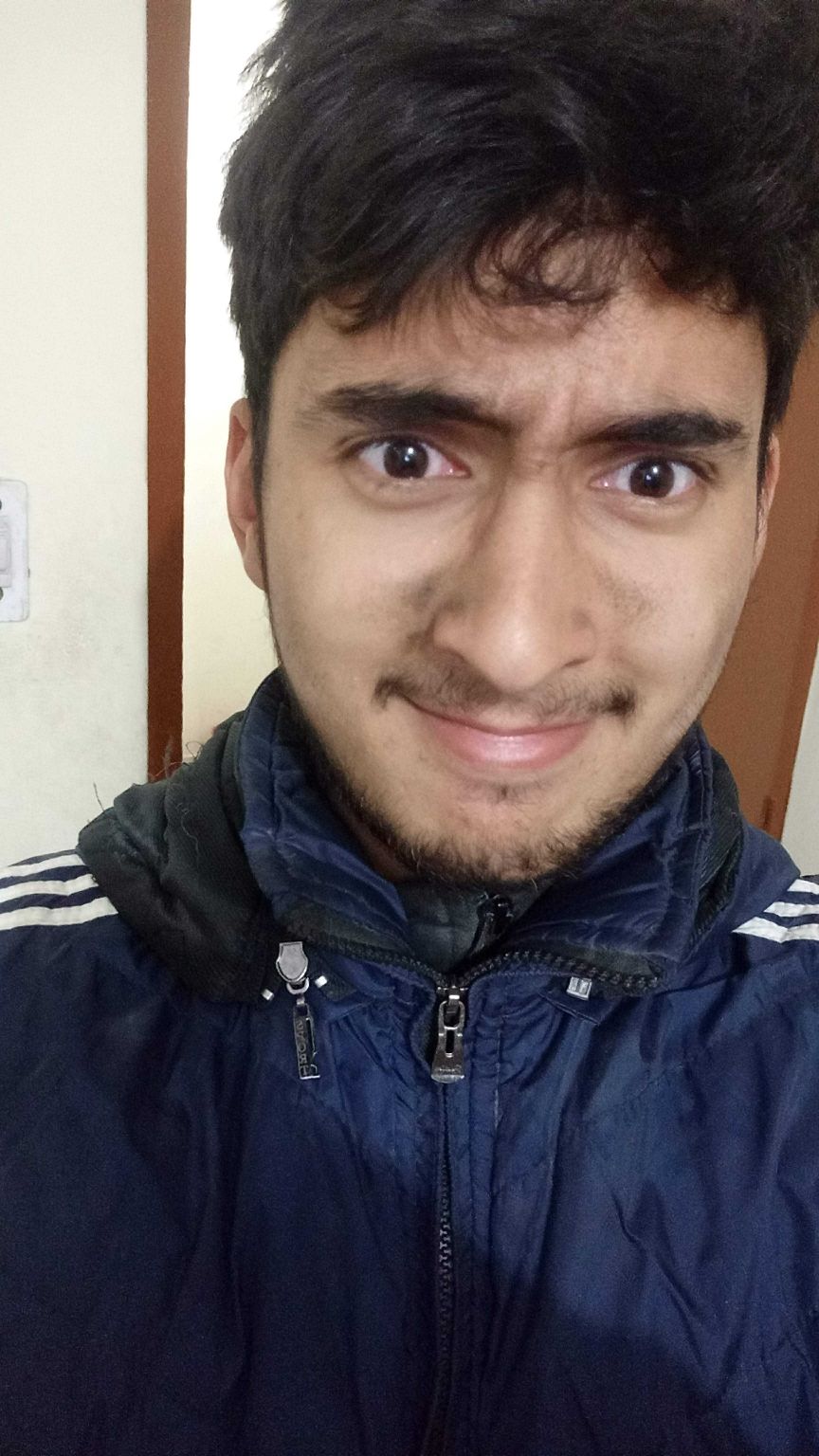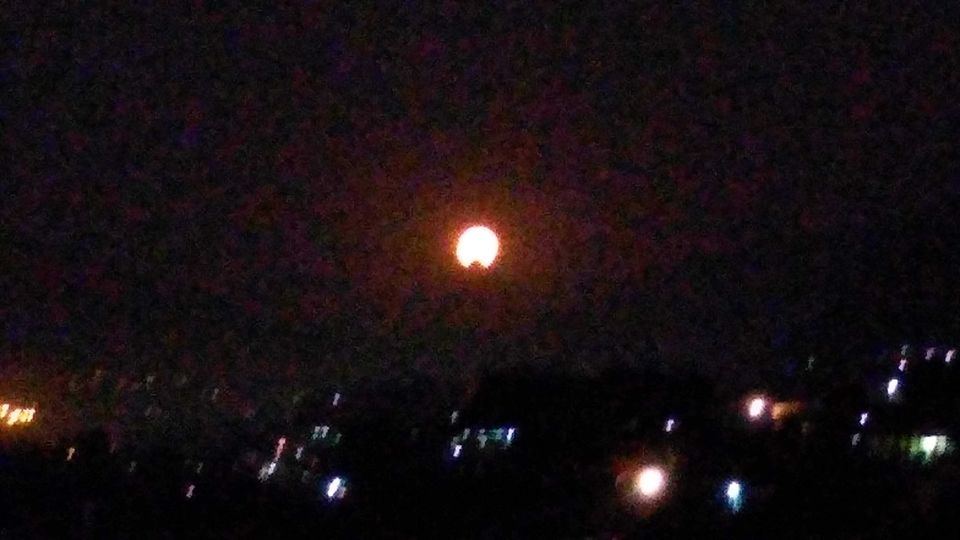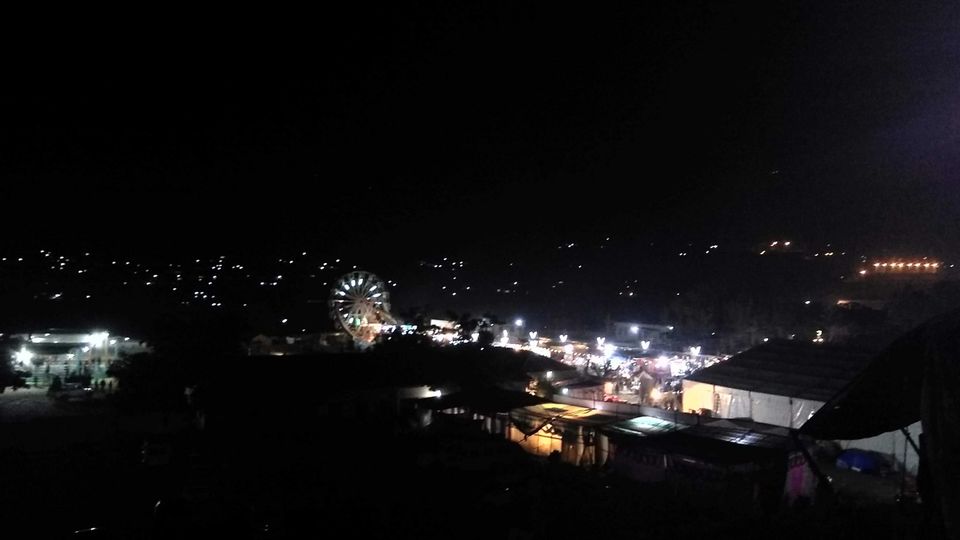 4:00 AM,
and we decided to check out because we dont want to miss Sunrise from Chandrashila Peak.
My friend knows my luck and even I, but who knows it will hit us that hard in between the trip.
We started our journey in morning and i was feeling little bit sleepy but there is no second option, we started driving and i was feeling very cold, after few kms in middle of the forest range everyone was sleepy and not foucsing too much then i saw a leopard on the road, his eyes were shining because of the headlight but none of my friends noticed but i did. I got excited and started shouting then my friends also gets when they knew what they missed. But we didn't stopped and keep going, then after 20-30 kms from srinagar when we stopped our bike to ask any local about the way then i noticed i dont have my mobile phone with me, first i thought it was with my friend but when i asked i got dissappointed and there is no network that we can try calling and still sun not rised, it was very dark and i was into my phone so much, that i dont wanted to lost it like that, but i didn't lose hope I taken a UTurn with Udit and gone back where i saw the leopard because i thought maybe there it was fallen but i unable to locate it.
I was crying inside, and then Piyush motivates me by saying ki "ye toh tha hi bekar ab naya lena", obviously i abused him after that, but then the sun got rised and we also not able to make it to the peak to see sunrise, but we have to keep going, and also our bike was very poor, it even dont have light switch, we got to know that on yesterday night when we had to switch on the light, good part i was carrying swiss knife, with which i opened the light switch and temporarily fixed it.
Coming to this day, we faced lots of problems, major one is that we unable to locate right direction and taken very much wrong ones. But after we saw himalayas, we got motivated to move and did it before 2PM. Then how can we miss the trek, we did that after this long journey with sleepy eyes, and with my sad heart. But our excitement was at peak.. We didn't choosed trek path we did it by jumping in hills and cutting the hills, and made to the top in few hours, it was very lengthy trek after being too tired and we did it with very ease, there we discovered the highest shiva temple of world, actually i was not into gods so i stayed outside the temple and enjoyed the view, we clicked few pictures, i also did with my friends phone????. But i was really sad and thinking about it all the time, also we were very thirsty and don't have water so we filled the snow into the bottle and eated that, after we successfully made it to base then had some food there.
Our plan was to go to deaoriatal for camping and do stargazing, only thing i really excited to witness in whole trip. But who knows fate, we started driving to deoriatal at night but at middle of jungle my bike petrol gets over, there was nothing, no houses, no hotels, no petrol pumps nothing, just the good part is the path is slopy so we goes neutral at that night, we saw a hotel after driving 20-30 kms and don't have any option other then to stop there. There i told my parents that i lost my phone, i talked to my best friend also and told her about what happened today. After having dinner we asked hotel manager about nearby petrol pump, but sadly there is no petrol pump nearby but there is a shop in a nearby city which offers petrol in black, so we decided to go there and take some petrol in a bottle so I and Vaibhav take the bike which has petrol and goes for the hunt, but after going 10 kms that bike also get stopped because of petrol, my luck!.
I thought we can go neutral but headlights didn't started with battery, so it means no headlights in middle of the jungle, i have no phone, vaibhav had but there is no network, poor guys! We saw a wagnor coming and asked for help and they did what we said, they gave us their torch which vaibhav holded from back amd showing me the way and i was pushing bike from my legs as we were going neutral, but there comes a problem after a point there is a upward slope which we can't go neutral, but the wagnor guy came to support and he took vaibhav with him to the city which was more then 10 kms from where i waiting, it was jungle and i dont have my phone, but i am not afraid of the jungle, i am sad about my trip and about my luck too, then after waiting about an hour vaibhav came back and said the shop was closed he called him from his shop board and asked him to help him, that shop guy came to his shop and gave us petrol, and then we went to our hotel and told others what happened with us! What? blame is on my *kismat* ????. I sleep so hard that day, but again we have to check out earlier, as we have to return our bikes before 1 PM. But fun wasn't over, next day was more funny, seriously! See..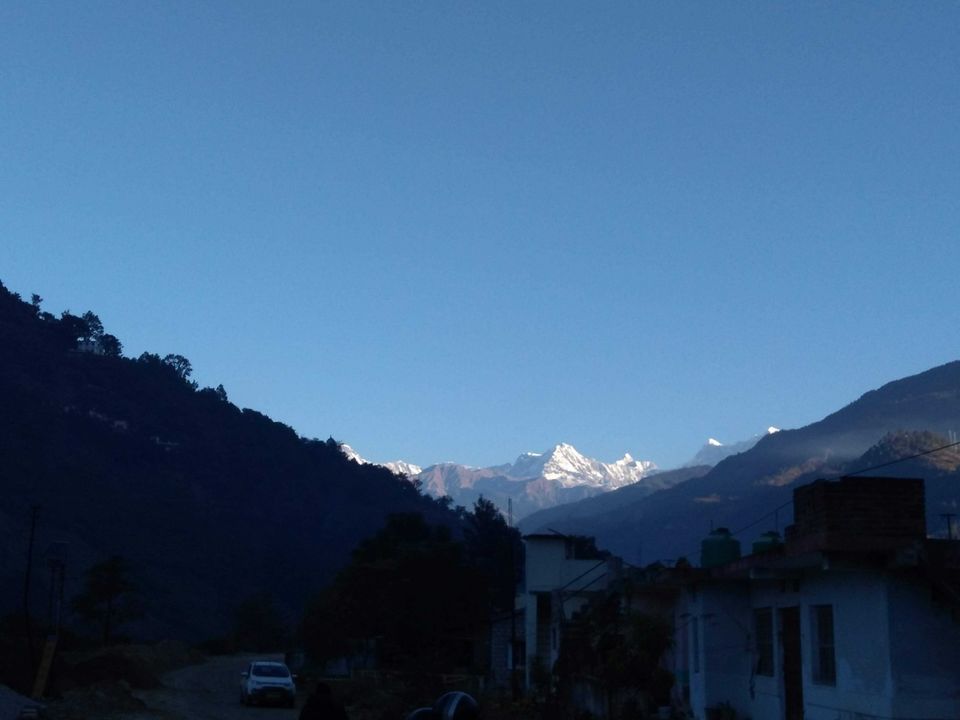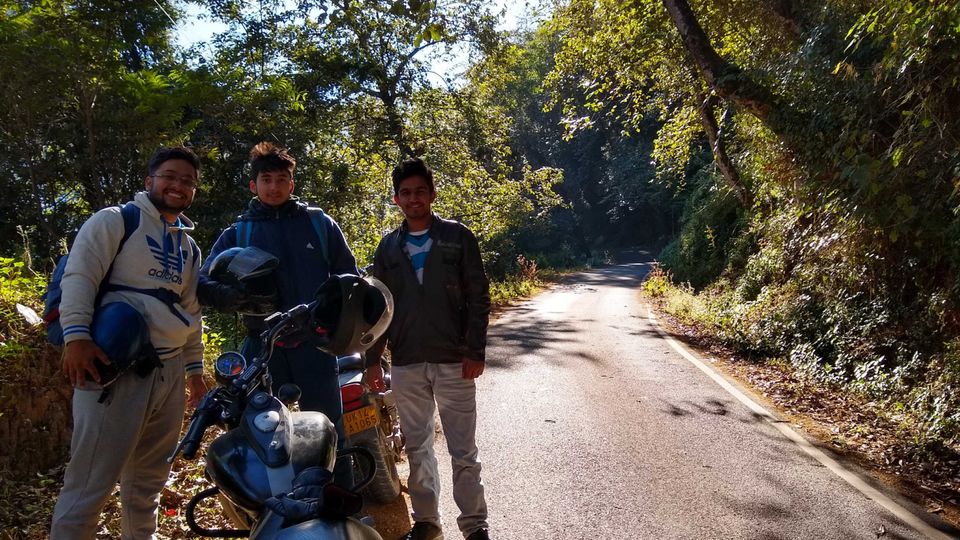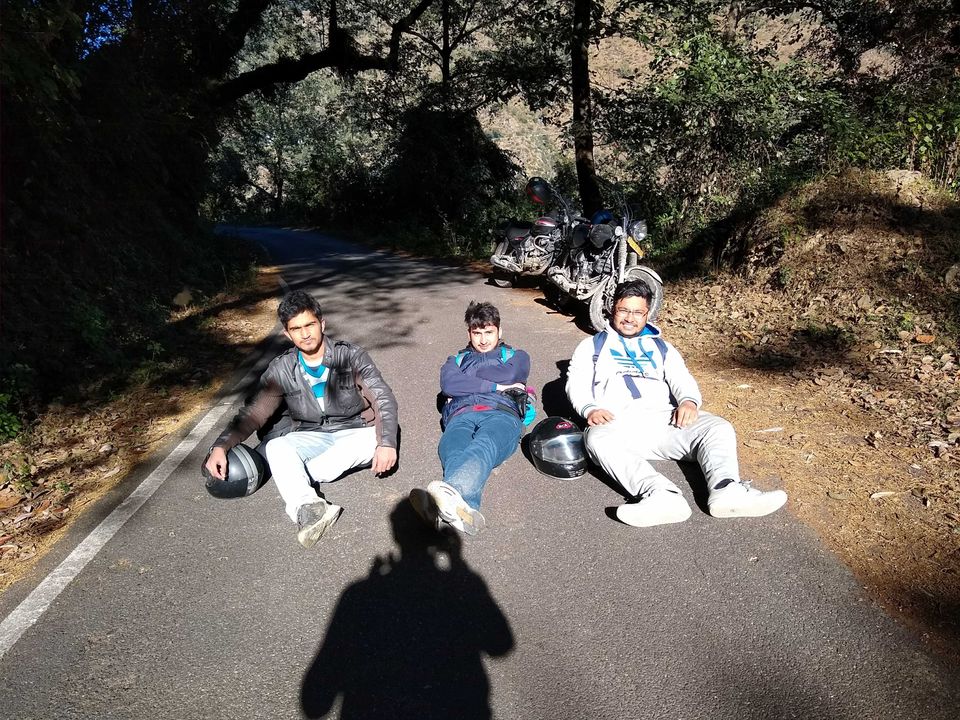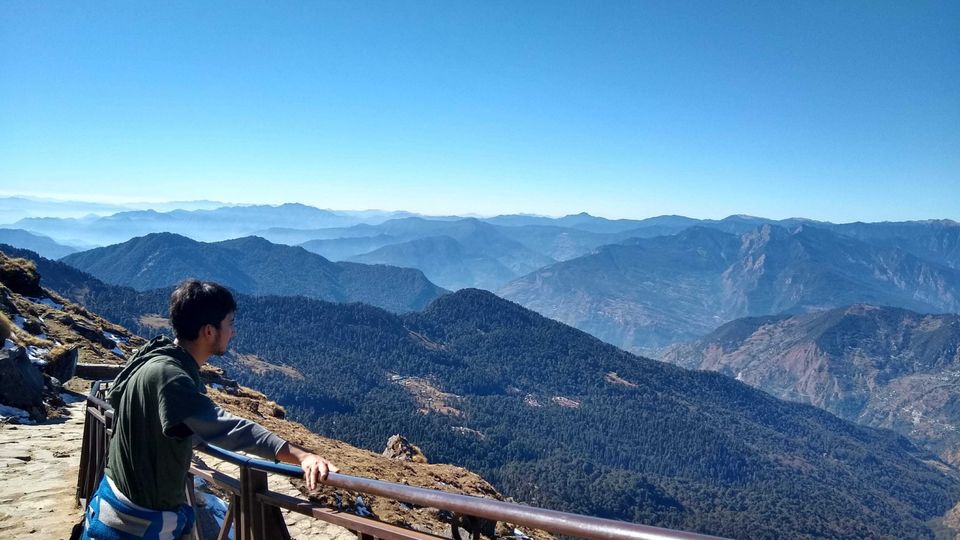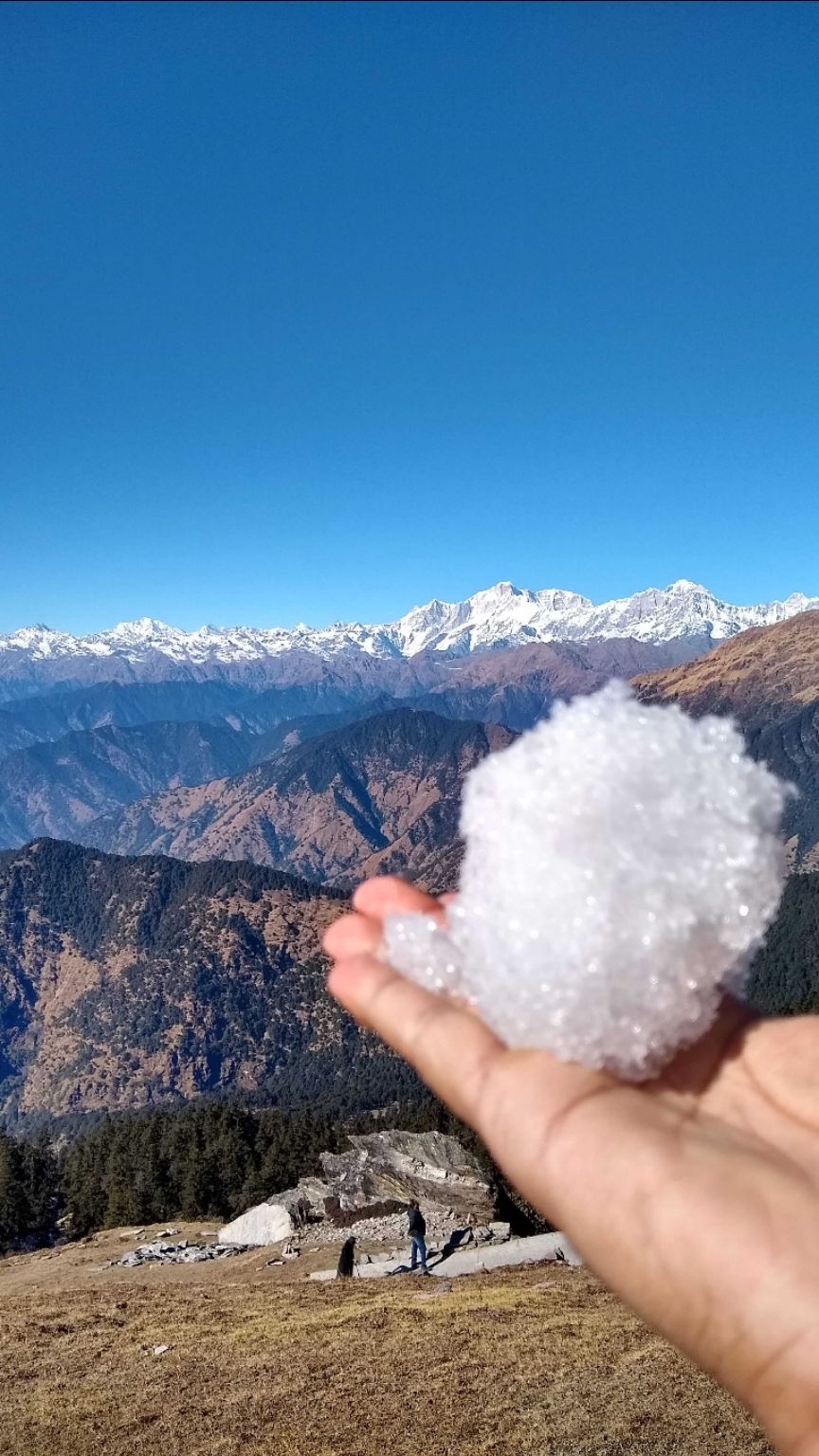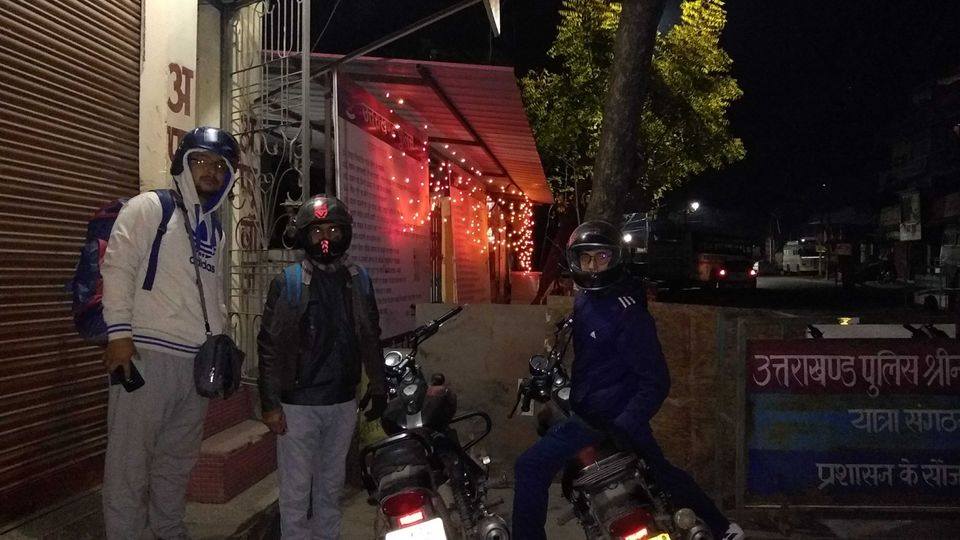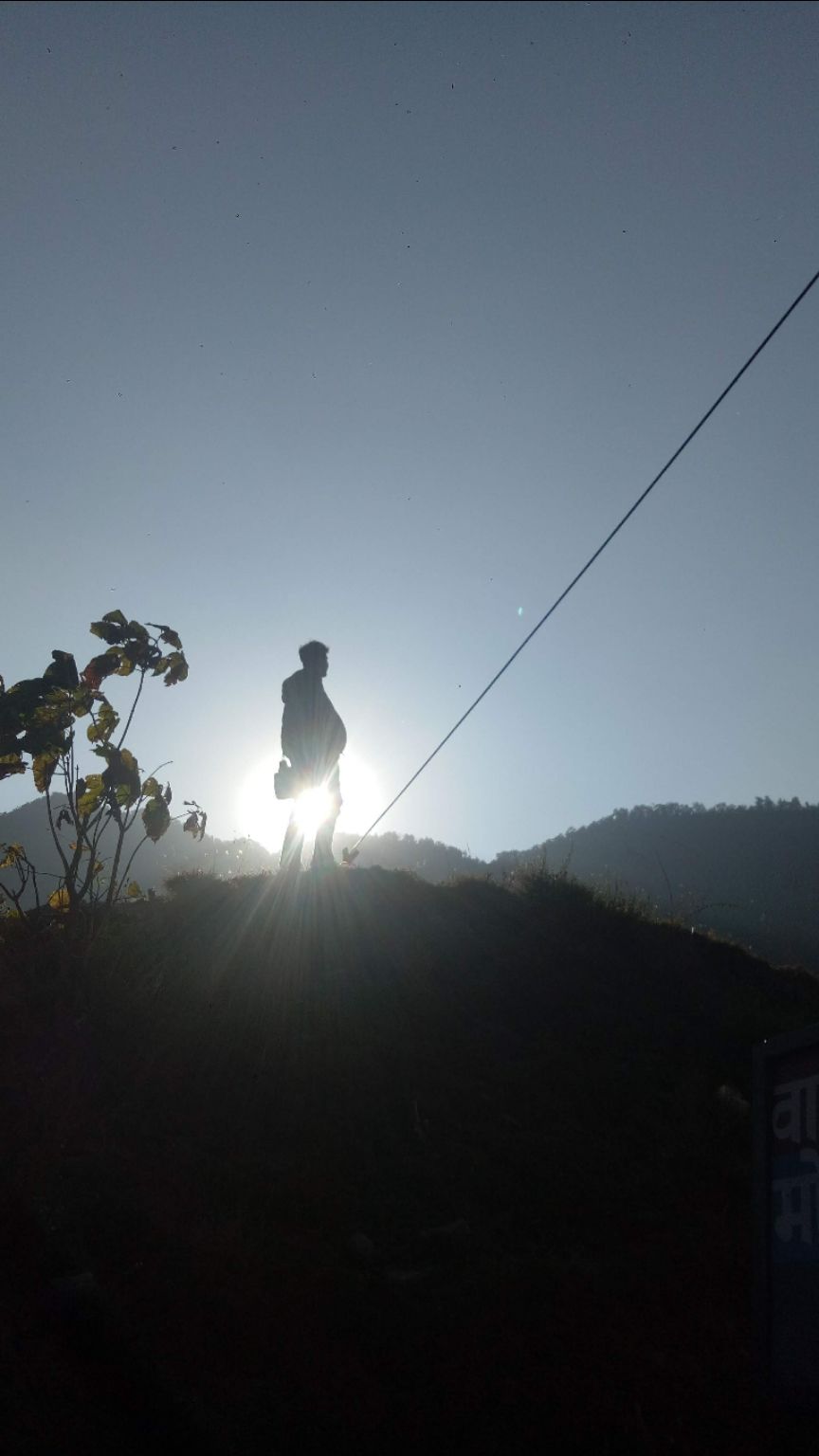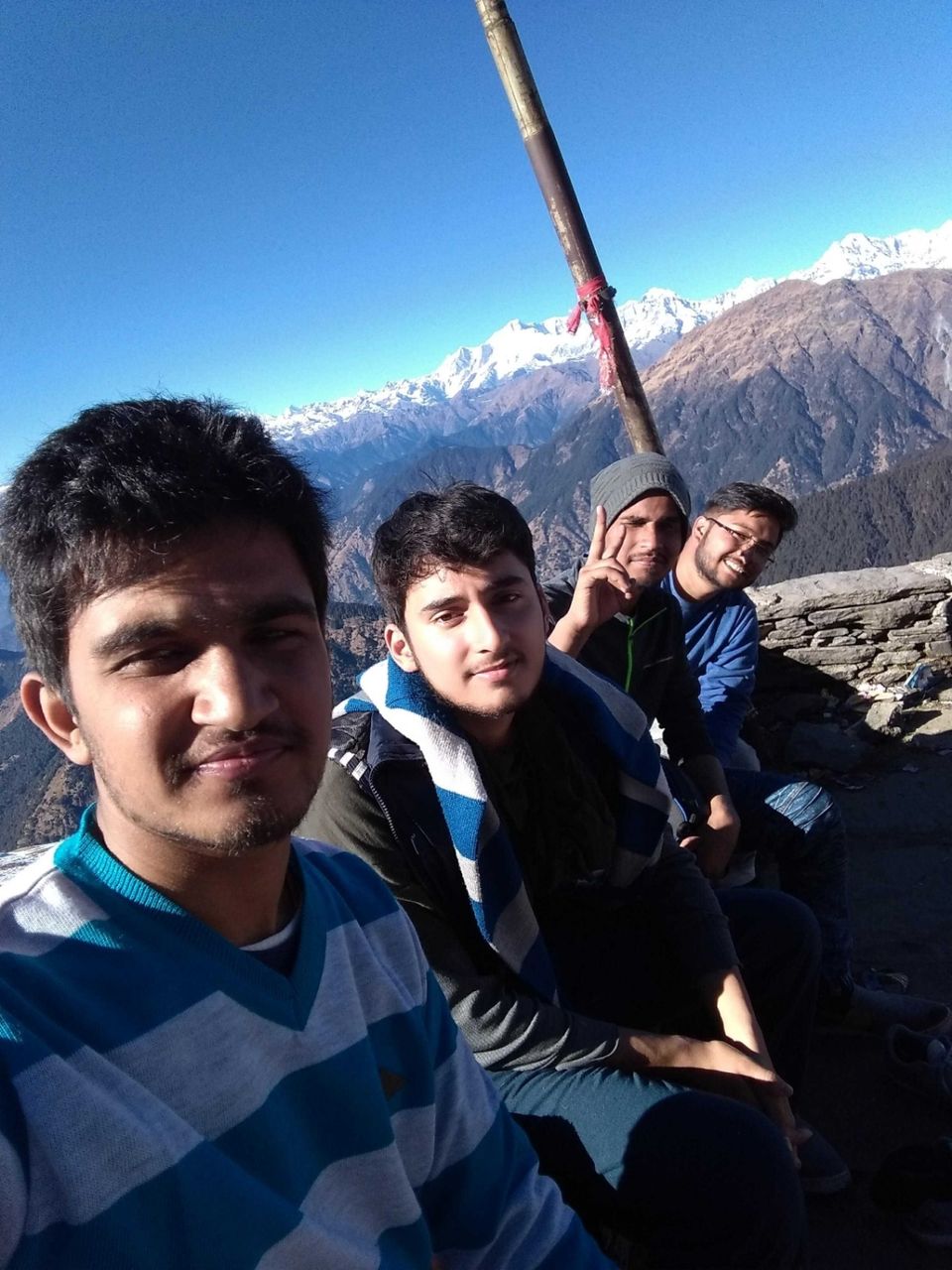 Wake up guyzzzzz! We have to go, lemme sleep yaaaaaaar!
We started our journey back to Rishikesh at 6:00AM Morning.
Oh wait.. The best part was that one of our vehicle wasn't started at morning, why? Because it's battery was over. There is no kick in the new avenger and battery was also over, means..? We fuc**d up!
What we did, again we go neutral there was no service shop and if there was it was closed because its 6:00AM , but we finally found a shop but the guy was sleeping, we wake him up and asked his help, he said us to wait upto 1 hour as he need to charge the battery, we were getting late, we don't want to pay a single more penny to that bike shop, after it gets charged we again filled petrol in bike which was too much then we spend on this whole trip, we move on in speed, i was racing with guys who showing me there speed, we were more then 6o in hills, i dont care seriously after this trip, i dont want to get dumped by that opponent biker, i take challenges seriously, he lost to me, we won, i am happy now.. ????
But we still getting late, i didn't stopped anywhere, our other friends were way far from us, as we decided if our bike reach earlier then if other comes late we will not have issue, when we are 40 km from the Rishikesh, my bike clutch gets failed and it was sounding very harsh and getting very hot, it was getting too hard to handle it, udit said to me that we should not go with this now, it might get burn, it could be, it was too hot.
After sounding like 180km/hr and moving with 10km/hr its clutch and break wire was failed, but we reached the destination at time and our other bike was yet to come and they came after an hour, we were fined because of there bike problem, but we also fought them as they are wrong. I told them baap police mein hai (joking) , but they are local guys, you can't mess with them, but very Happy that we came safe and enjoyed every part of our trip.
Oh lastly i forgot to tell you that a stone also hits my helmet which came from some hill, i was so unlucky in this trip.
But cheers to my friends and me who did this trip amazingly by driving more then 500 kms in just 2 days and experiencing lots of things.