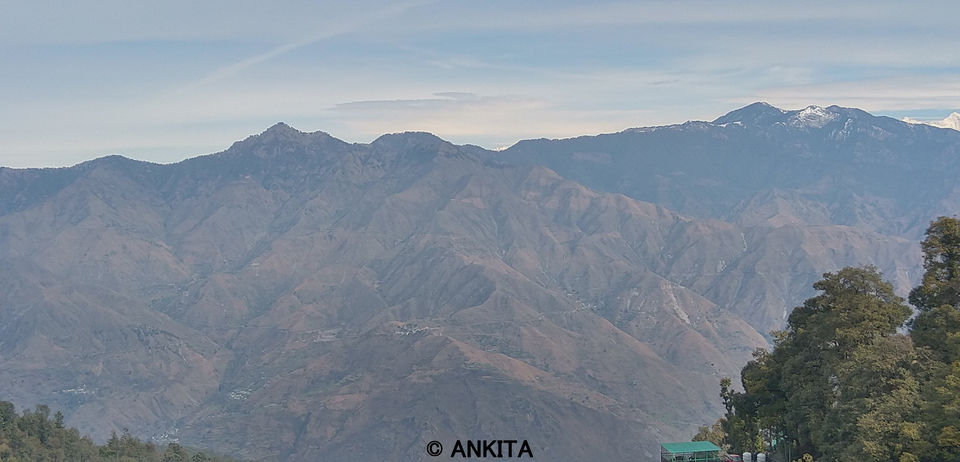 Humming to the beats of the my favorite song, I was packing my bag for this place, finally! It took me almost 10 years to plan this trip, budget wasn't issue, I guess it was never meant to be before.
After losing hope due to no cabs, some local protest and no feasible transport to take us there, my companion said "I will take you there today, no matter what!" My 'she' friend who shares birth date with me was determined and made sure we board a public bus to greet 'The Queen of Hill Stations", of course we are talking in India.
After not so bad one hour ride, we are here: Mussoorie. <3
But the immediate reality took me and I wasn't excited or happy anymore. I struggled to get a picture of view due to numerous hotels in line, then fencing or people everywhere. The place had no charm of itself.
We walked down the mall road thrice and no matter what was the time it was throbbing with vendors, tourists (just like me), loud music and flashes for selfie. The only magical thing was the mist, seldom saying 'Hi'!
No place to eat authentic food, no quiet place and of course no snow. A few locals told me it snowed well almost a month ago and it was in last 15 years that it happened but that snow didn't last even 3 days or so. I was glad to see some old pictures of the place when it was bit green and more white in winters.
I was disheartened to be part of the community which is destroying the very soul of the place. Just imagining would it have been better if I came here 10 years ago or probably not at all? Maybe, I was meant to see the abuse we are causing to places like this. From "The Queen of Hill stations" to trash we are turning it into. I wonder if other felt so too?
Travel is love for places, I get it, but why do we over exploit? If you have been to some place once, try not going there again and again. If you felt that place needs a break, don't recommend. There are hundreds of places in India, yet to be explored, research and go and recommend.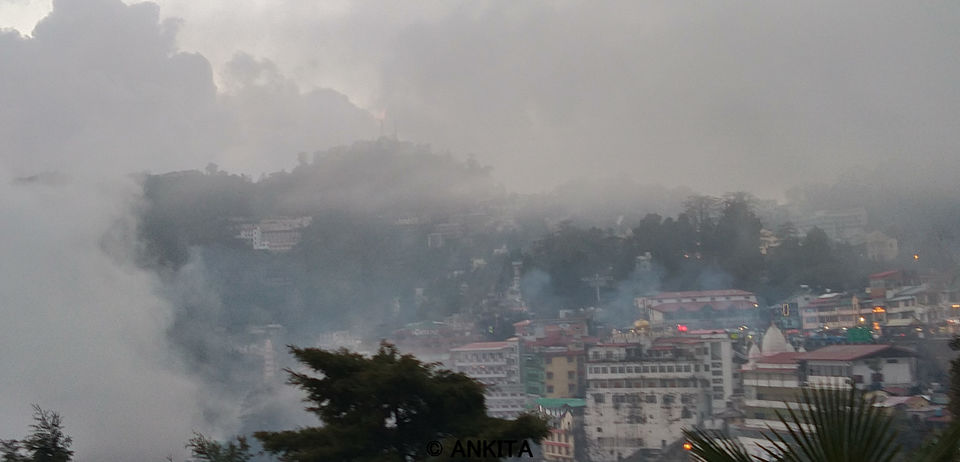 Human body heat, constant shedding of trees, massive amount of different types of waste we create, regular emission from vehicles not only increases pollution but also heat, increasing demand of comfort for heating/cooling at hotels and restaurants...I mean every little thing is accountable as to why no more snow in Mussoorie and yet we get to complain??
I might get hate messages or even like why am I concerned but just consider aren't we responsible in some ways? We hear and talk about responsible and sustainable tourism but do we really get it and follow?
There is need to spread the word, not encourage people to go there and ask government to take necessary steps. All we need is to raise our voice.
I mean, Mussoorie is and has been beautiful from my childhood days when my grandmother used to tell about her visit and that image got tarnished in worst way possible and yet was an eye opener. But are we enduring and keeping that beauty, I guess no, what do you think? Do you know about any more such places? Anything you think can be done? Do advise and leave in comment.