Getting out of Delhi on Public holiday eve is a big task. But whats need to be done has to be done. I had to go at any cost even if it becomes a solo trip which ultimately it became. So after big struggle boarded the metro on 14th Aug'19 at 6 PM and reached Kashmere gate to board the bus till Karnaprayag which I pre booked.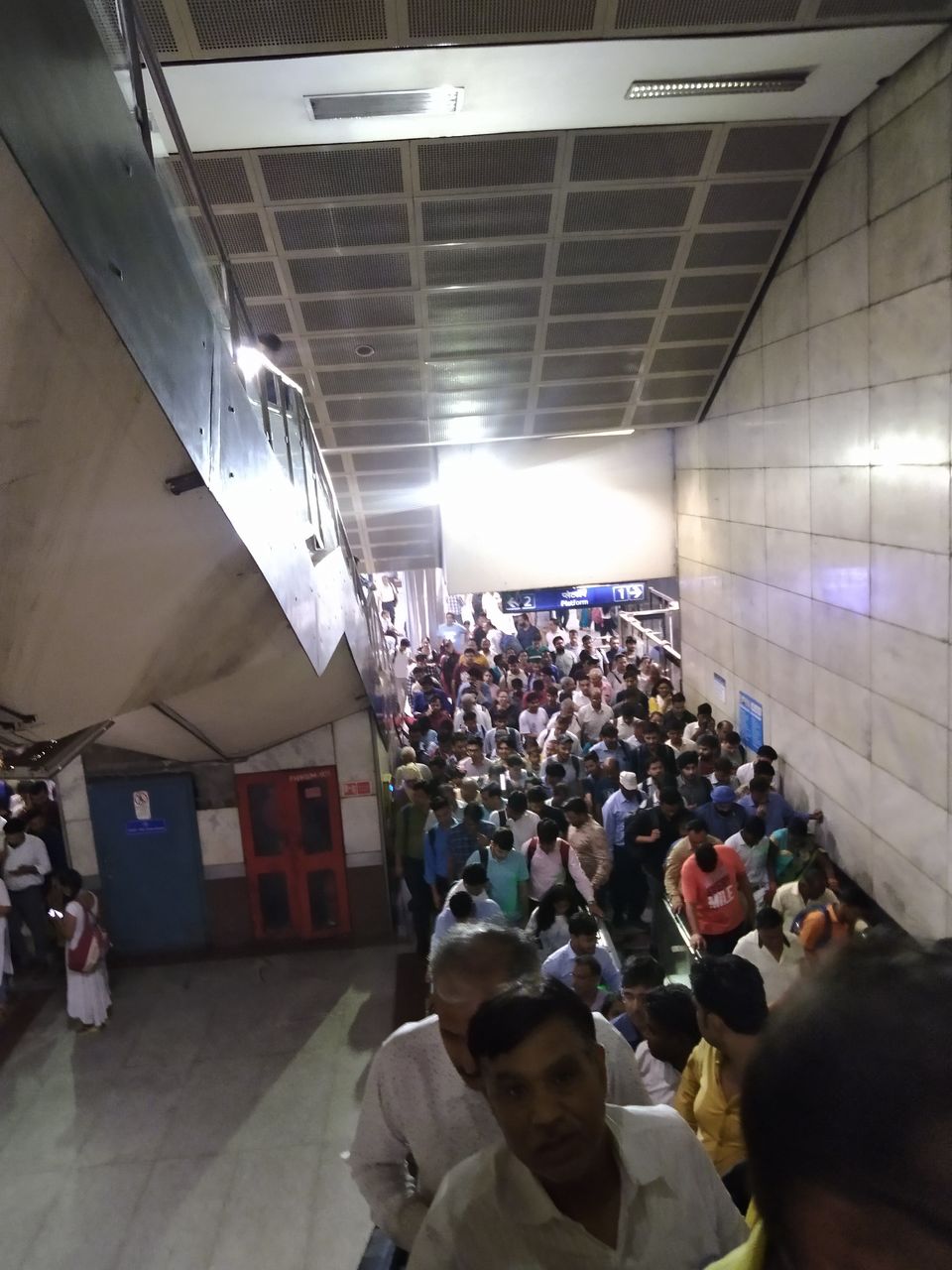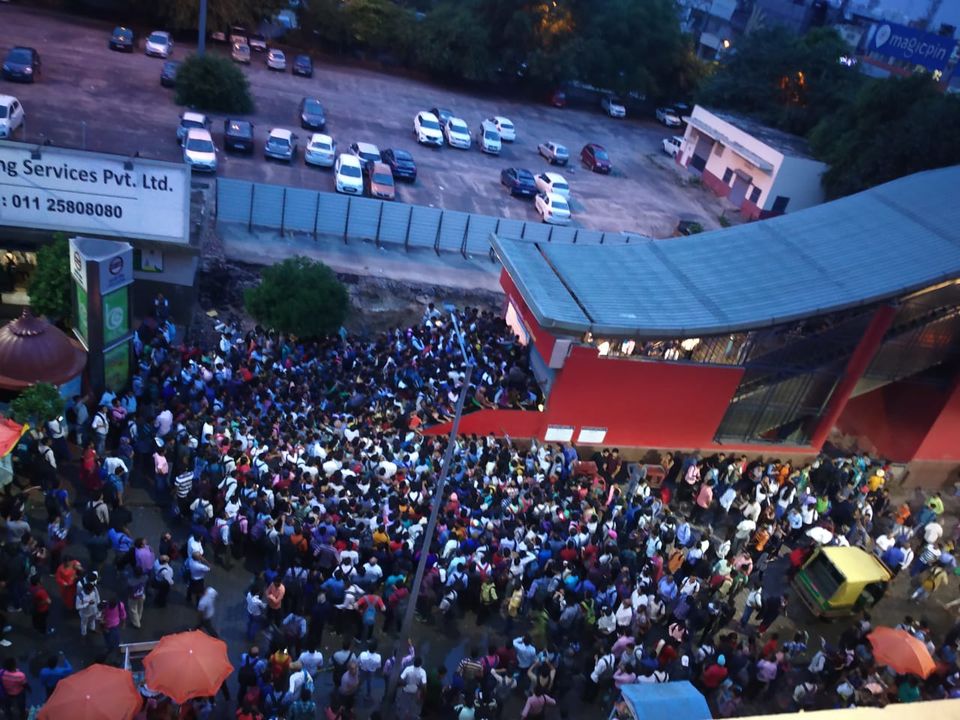 The Struggle
It's 5 am in the morning and we have just reached uttarakhand. When will I reach karna prayag then?", I thought.
All thanks to Delhi's traffic last night. But, there is no other option too. And I, just like my fellow travellers can only wait. As it was monsoon season , roads were patchy all around and thanks to CHAR DHAM ALL WEATHER ROAD project , conditions from bad became worse.
Finally, bus reached SRINAGAR GARHWAL at 8 AM which was one hour late. Our bus moved from SRINAGAR at 8.30 AM and reached KARNAPRAYAG at 10.30 AM. It was further going to CHAMOLI so I continued my journey instead of waiting for another transport. From CHAMOLI, I took a shared taxi till JOSHIMATH for 100 INR. It dropped me to JOSHIMATH in 1.5 hours. At 2.30 PM ,I reached JOSHIMATH and took a bus for 50 INR till GOBINDGHAT. Finally, I reached GOBINDGHAT GURUDWARA at 3.45 PM. Quickly, I took the accommodation and went to my room.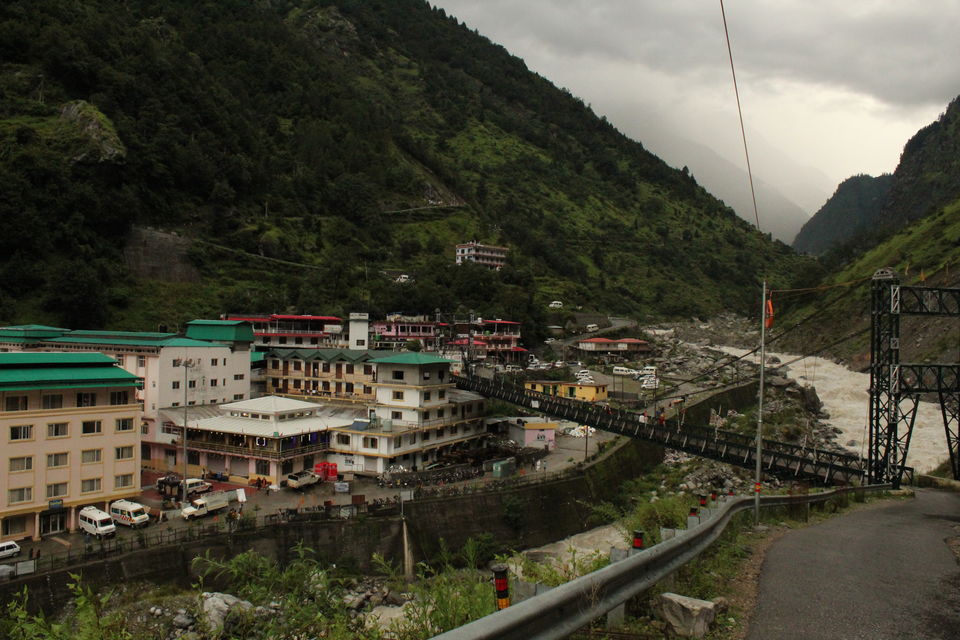 Went to Darbar to pay my respects and Headed straight to Langar Hall as I was in dire need of good food. Rajma and chawal was being served that day. And after that, a cup of tea. Started wandering around for a while for some snaps and chit chat with fellow travellers. Took some advice from travellers who were coming back from Shri Hemkund Sahib ji and Valley of flowers.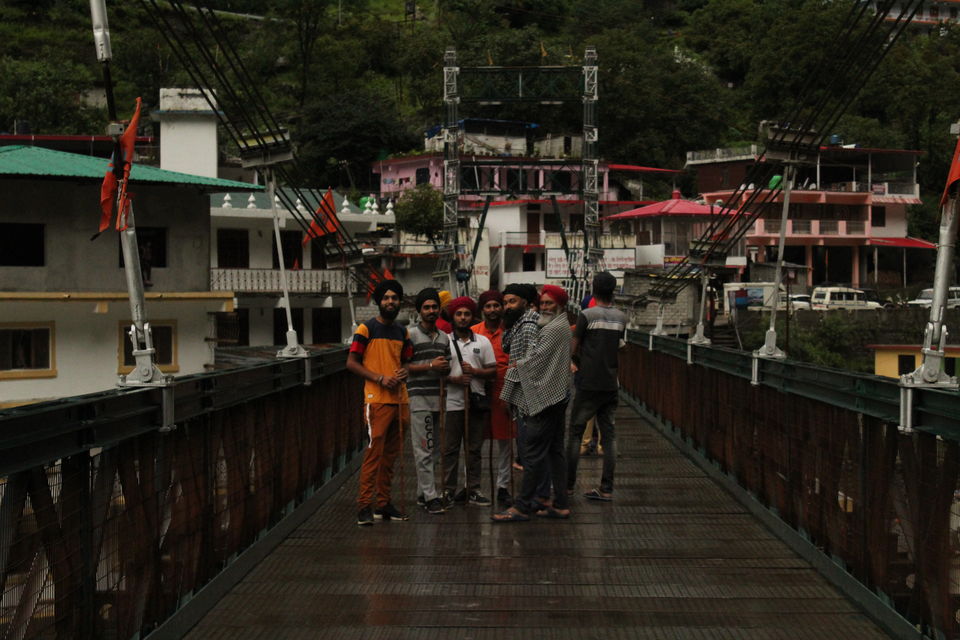 "Damn! No phone signals", I murmured when I checked my phone. Went straight to an STD booth and made few calls. Quickly after that, went for dinner and nodded off as needed to rise early for the trek tomorrow .
Base Camp
I woke up at 3 AM. Tried to pack less things as it was a 16 KM trek. And kept my rucksack with all other things in Gurudwara's cloak room which starts operating from 4.30 AM in the morning. Headed to taxi stand which will drop me to PULNA village from where the trek starts. It costs around 50 INR. As soon as I reached Pulna village, first thing I purchased was a wooden trekking pole. It costed 20 INR but it helped me in every possible way to reach my destination. I started trek at around 6 AM. And the first 15 minutes were really tough.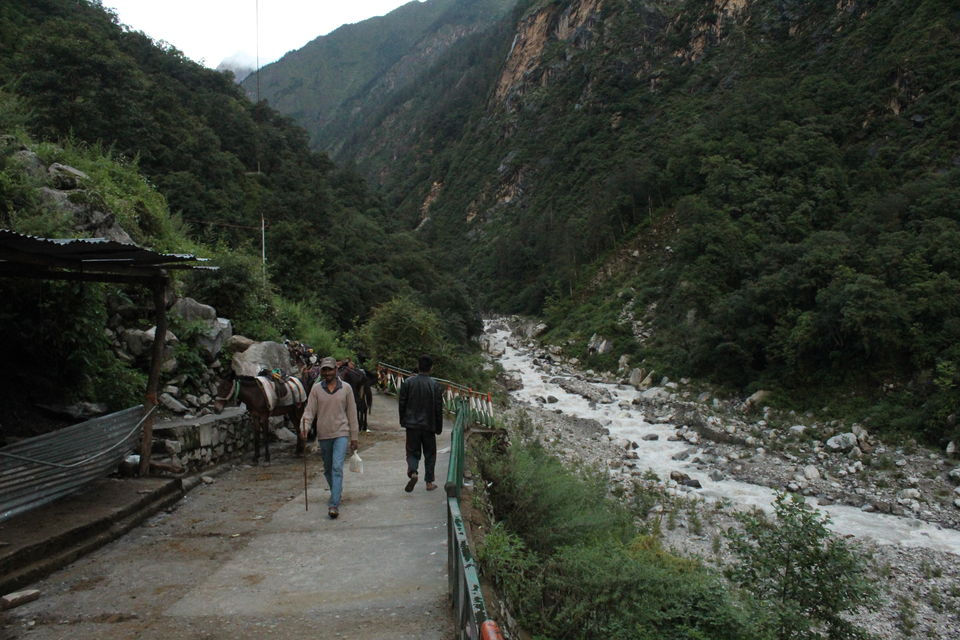 But as the time passed, it became fun. It was the first time I was doing a solo trek and was enjoying every bit of it.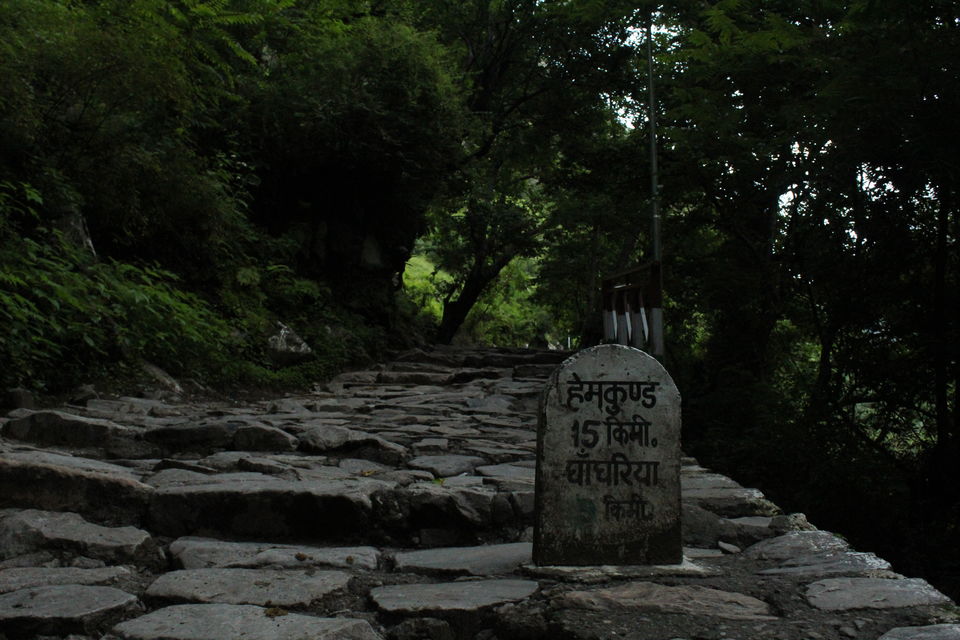 Walking through the dense forest with sunlight pouring in and Himalayas all around. It was really mesmerizing.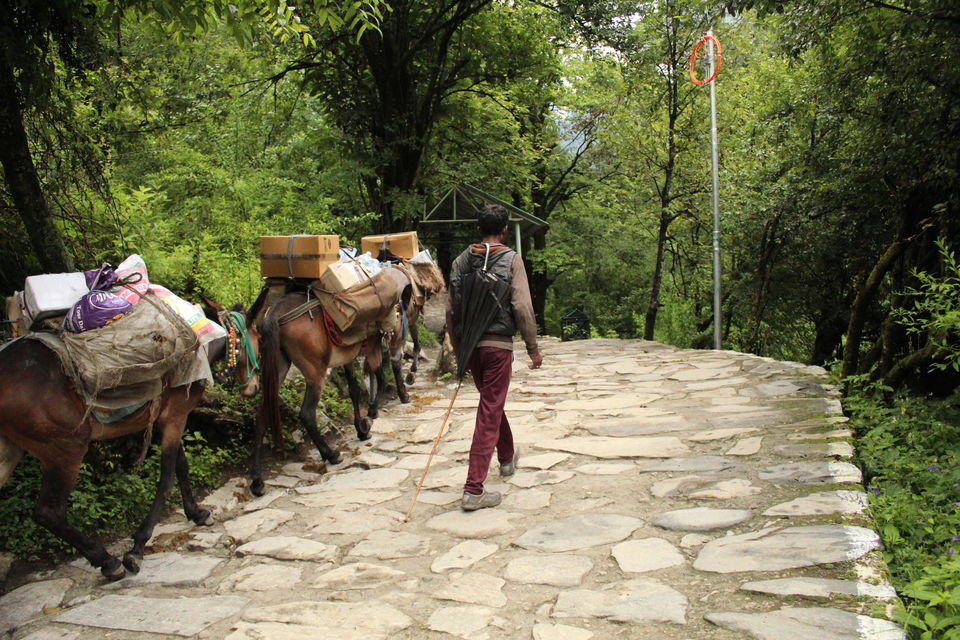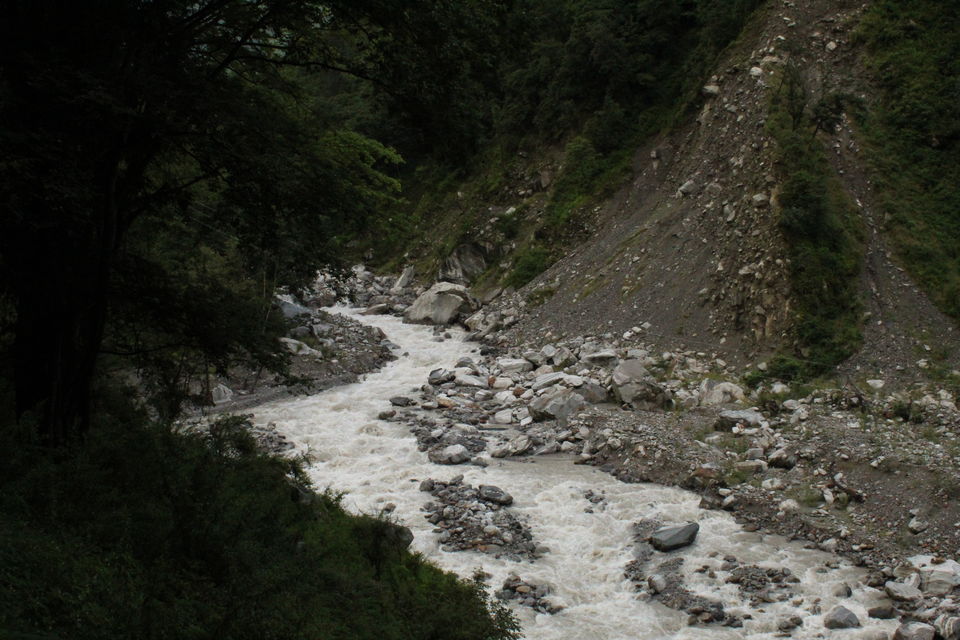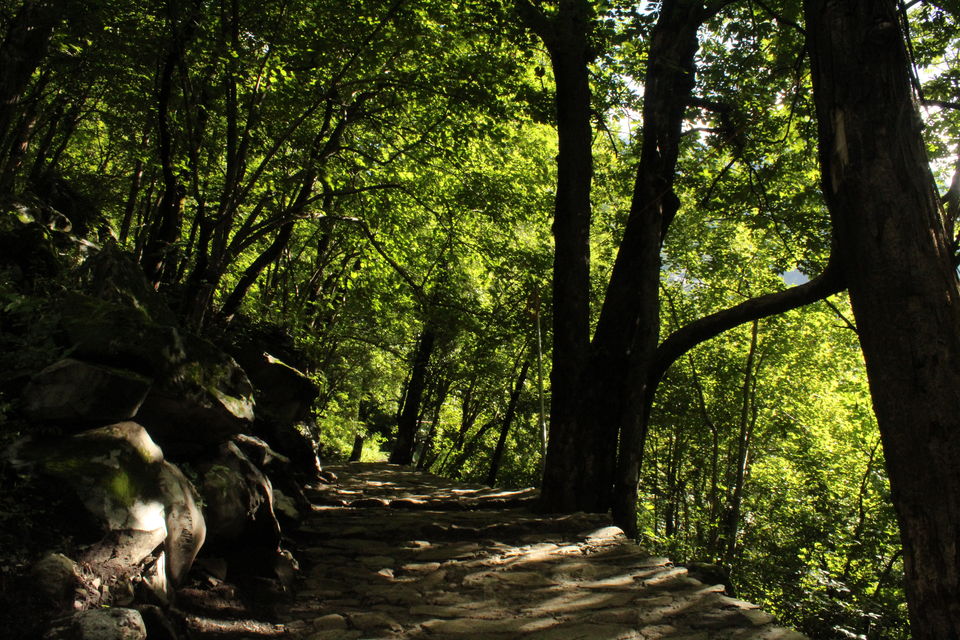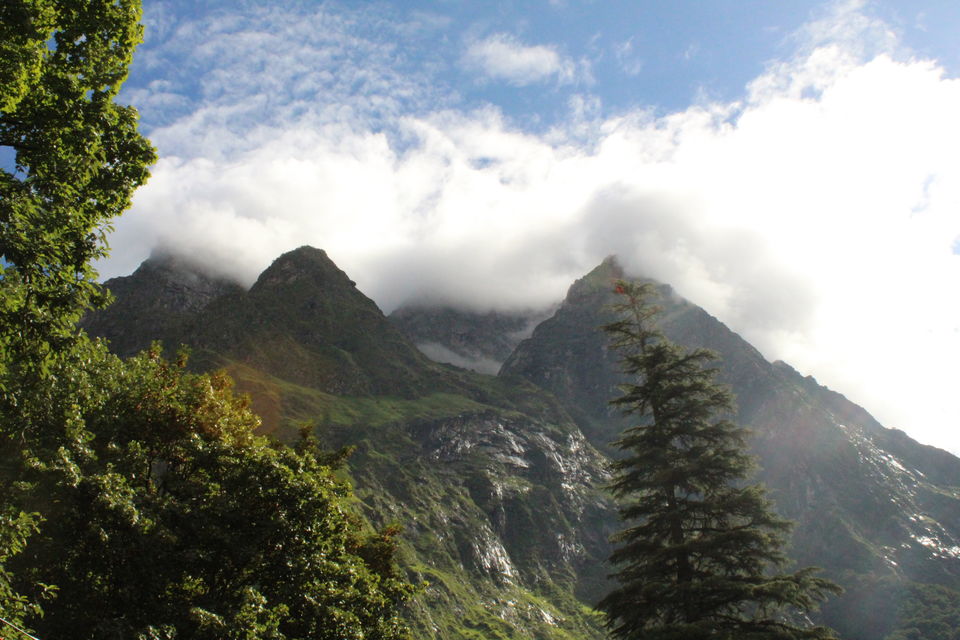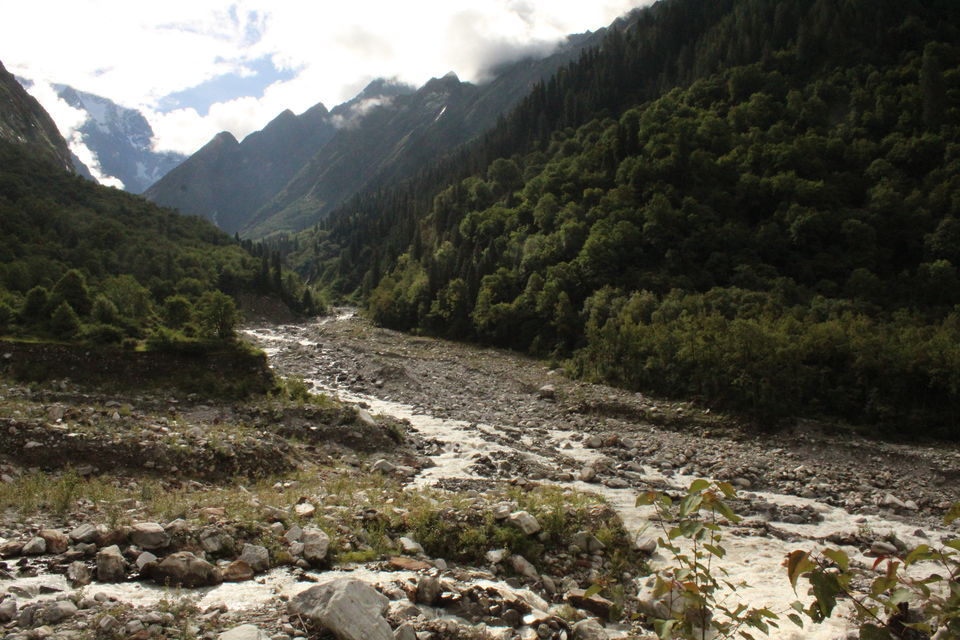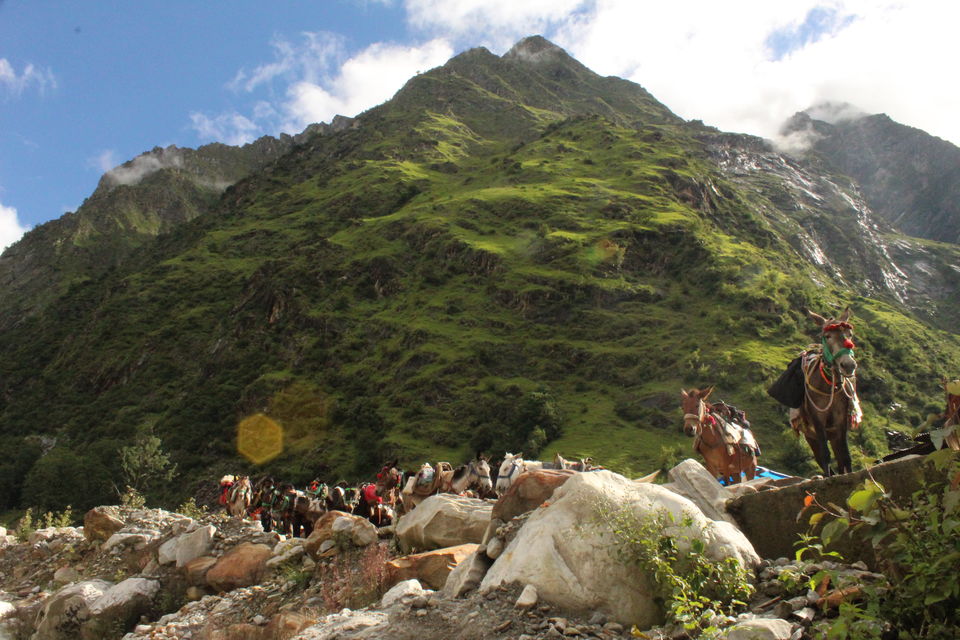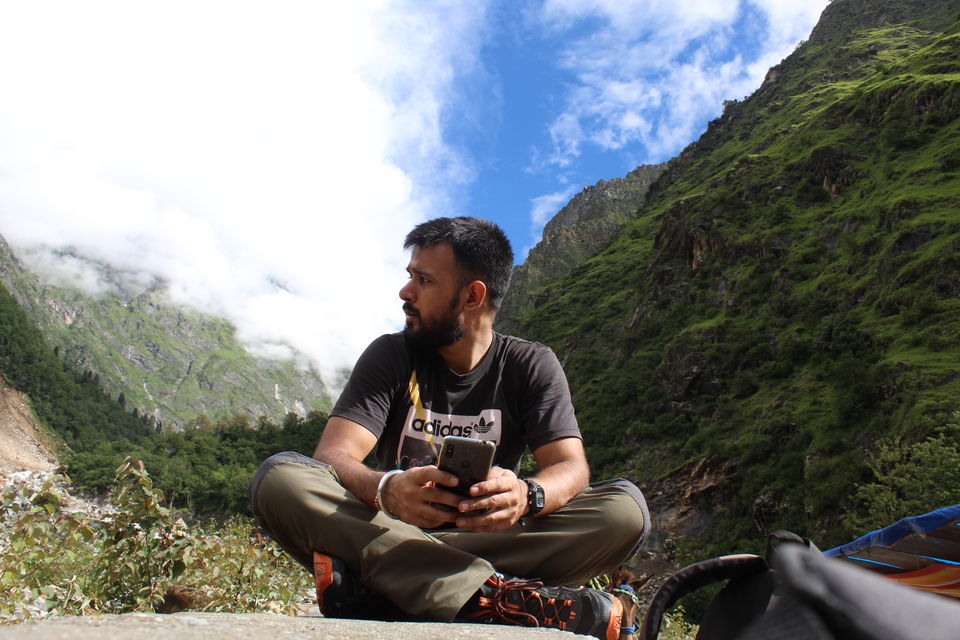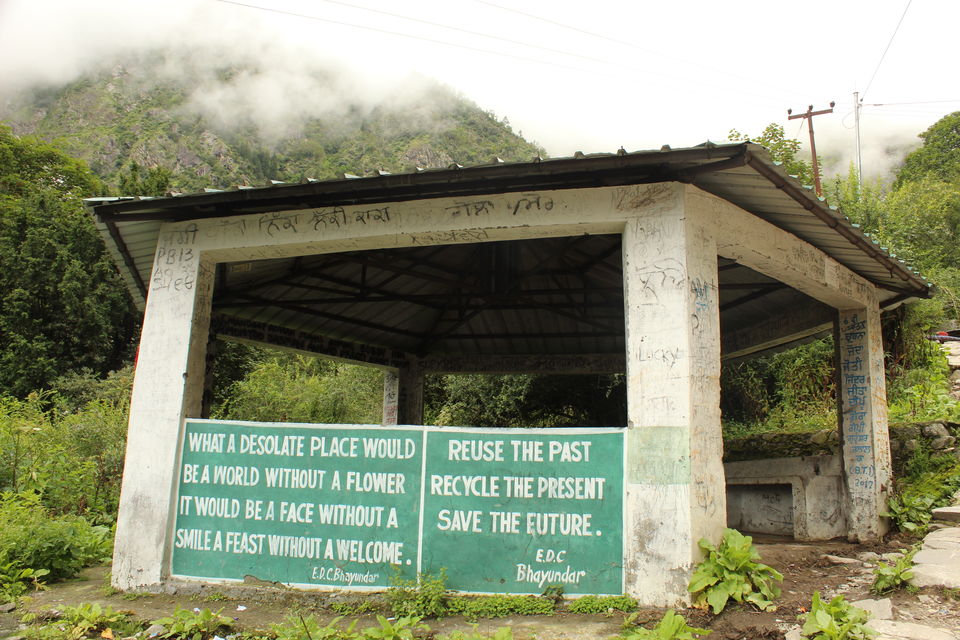 There are lots of dhabas so you don't need to worry about food. It's always better to trek slowly than in a rush to finish it and I followed the same. After taking my time and some pictures, I reached GHANGHARIA at 11.30 AM.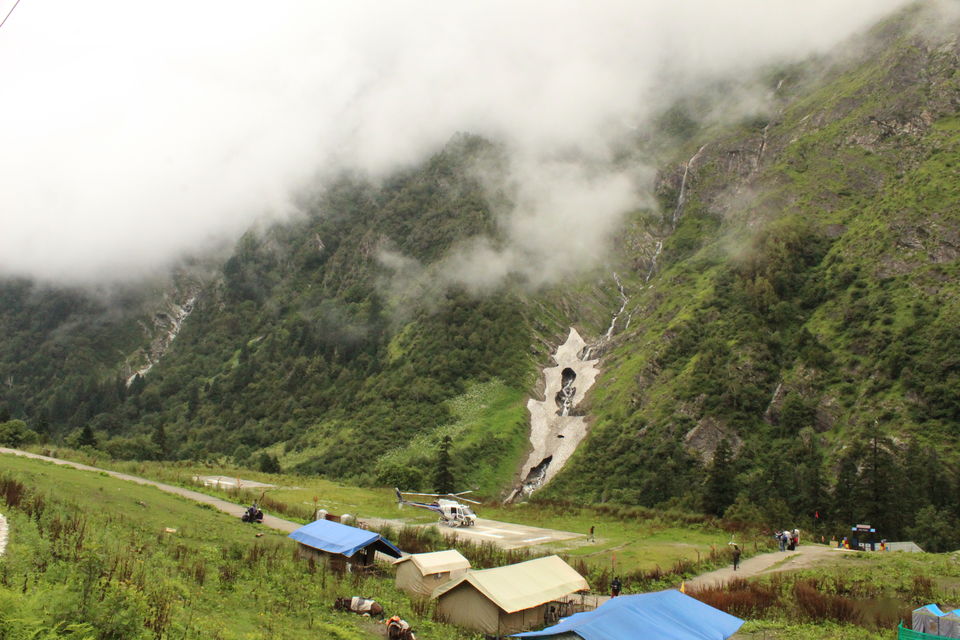 Here too, you don't need to worry about accommodation as Gurudwara provides accommodation to all. Checked in and voila!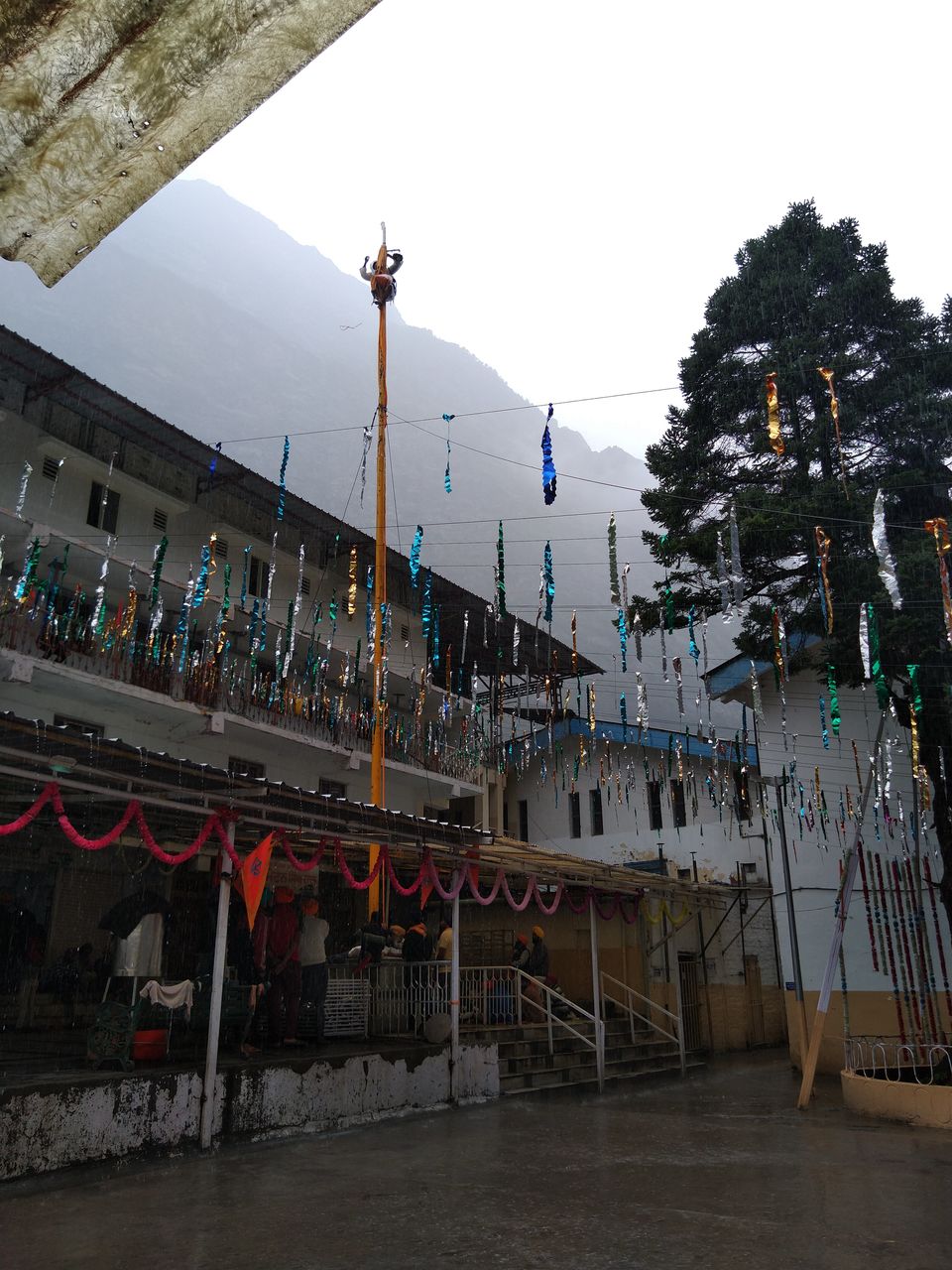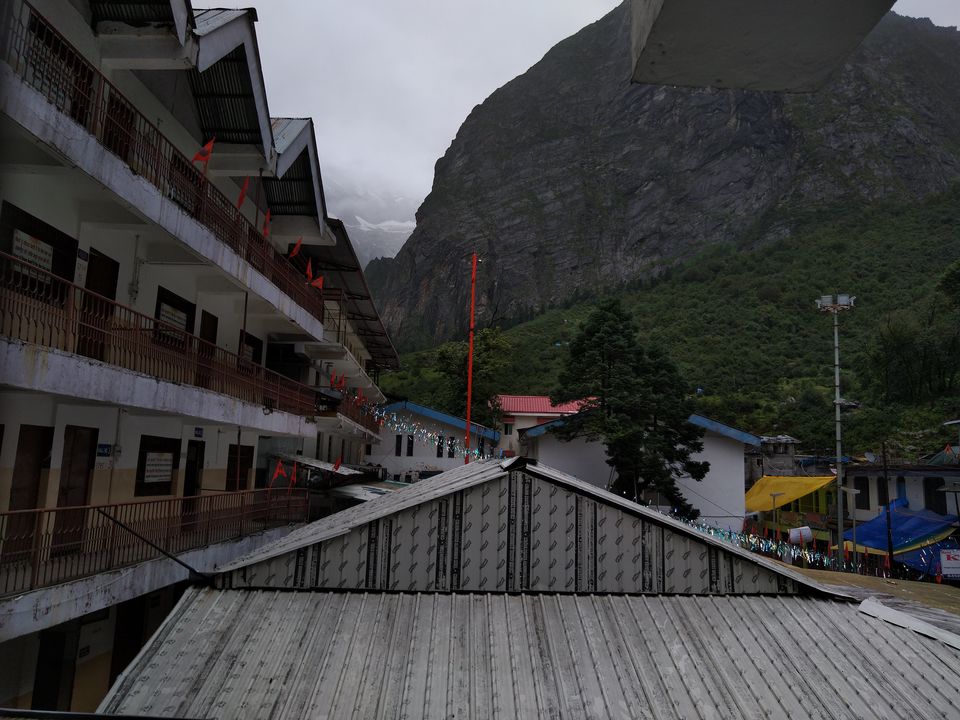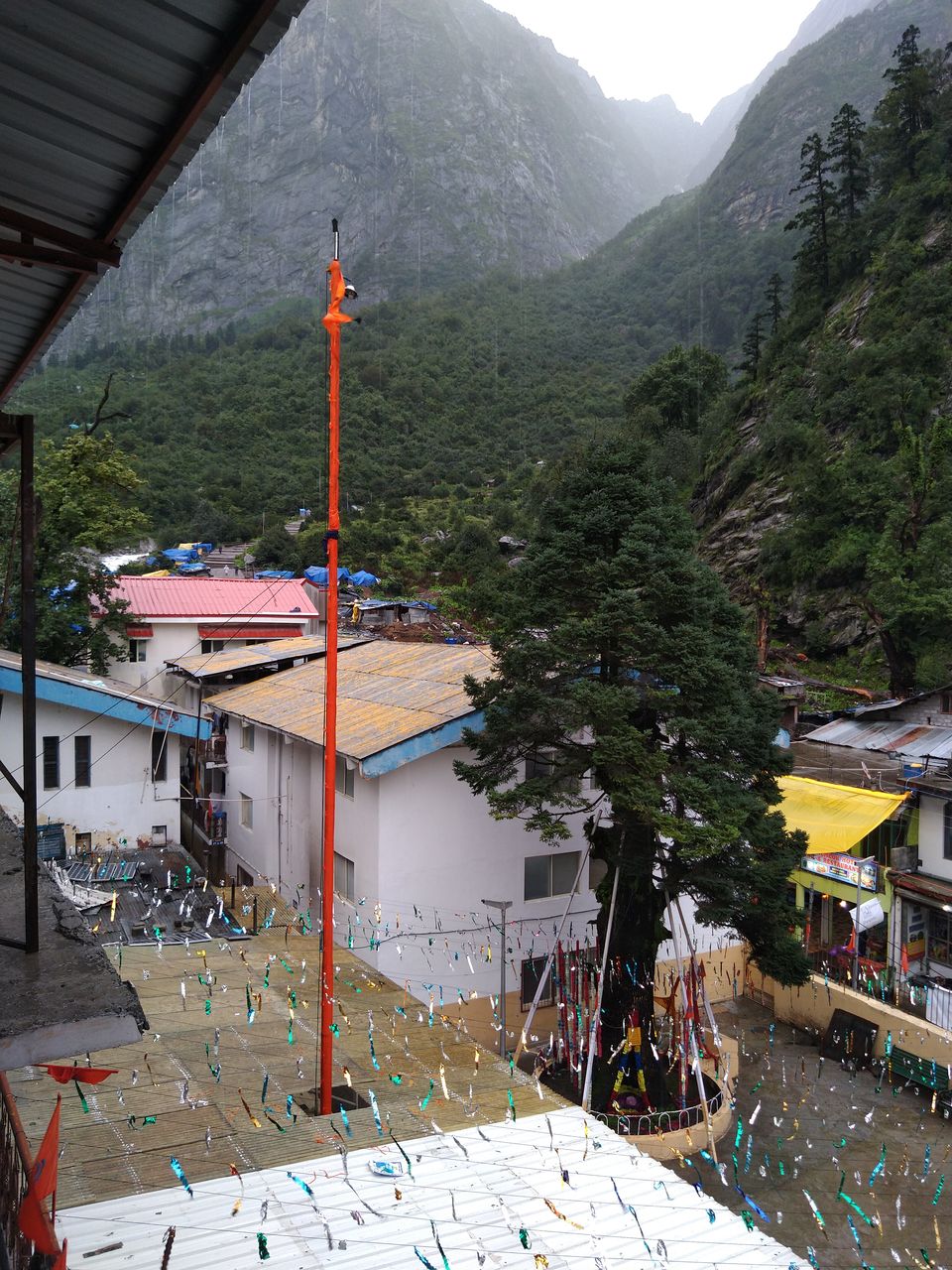 Rested for a while and went to Darbar to pay my respects. Later went to Langar and came back to my bed to take a quick nap and give some rest to my feet. The only thing to worry about are phone signals which are zero here. It was really cold there and temperature was dipping with each hour passing. Still, wanted to explore the village so headed out as the sky became clear and the views were hard to miss.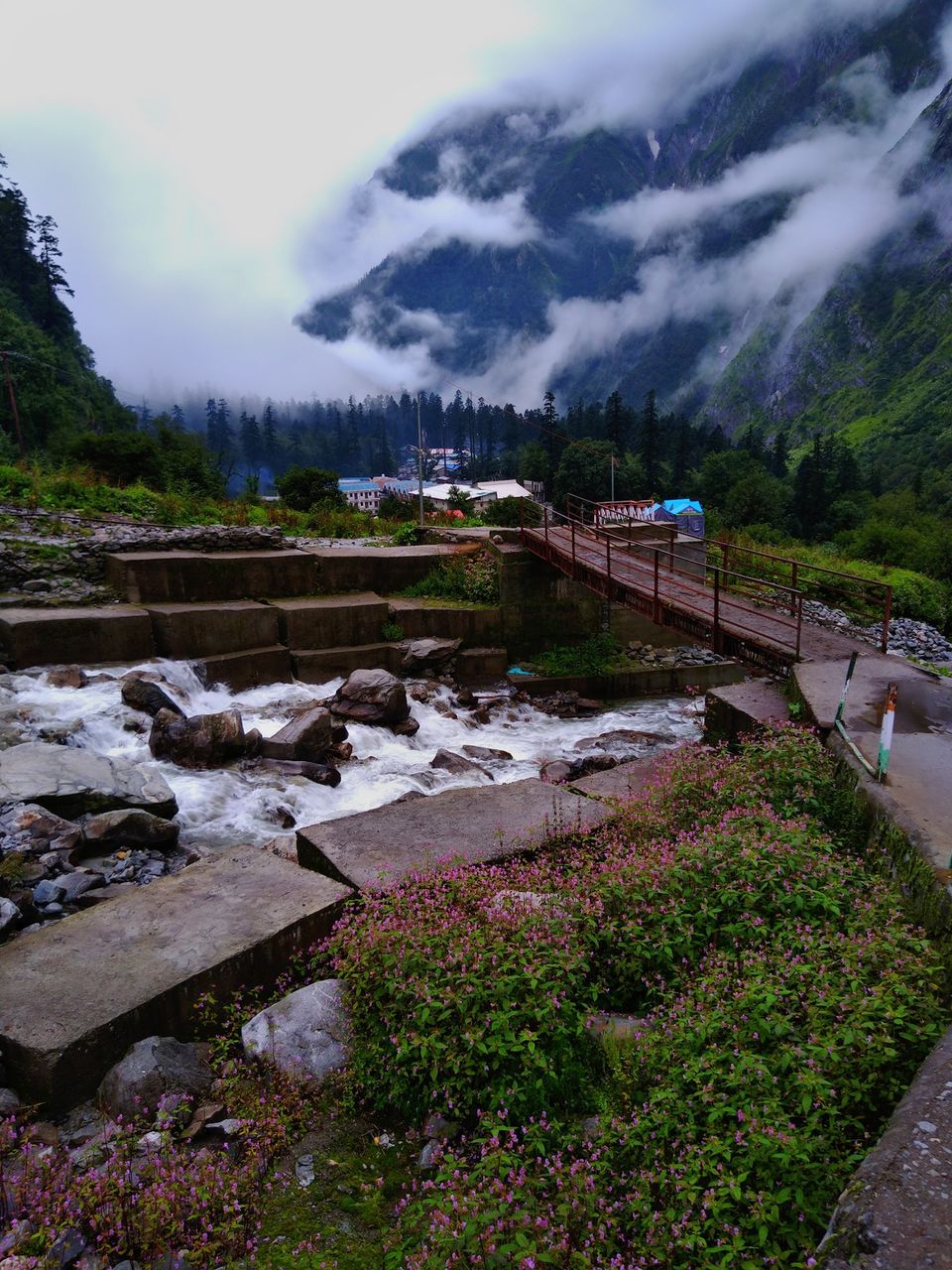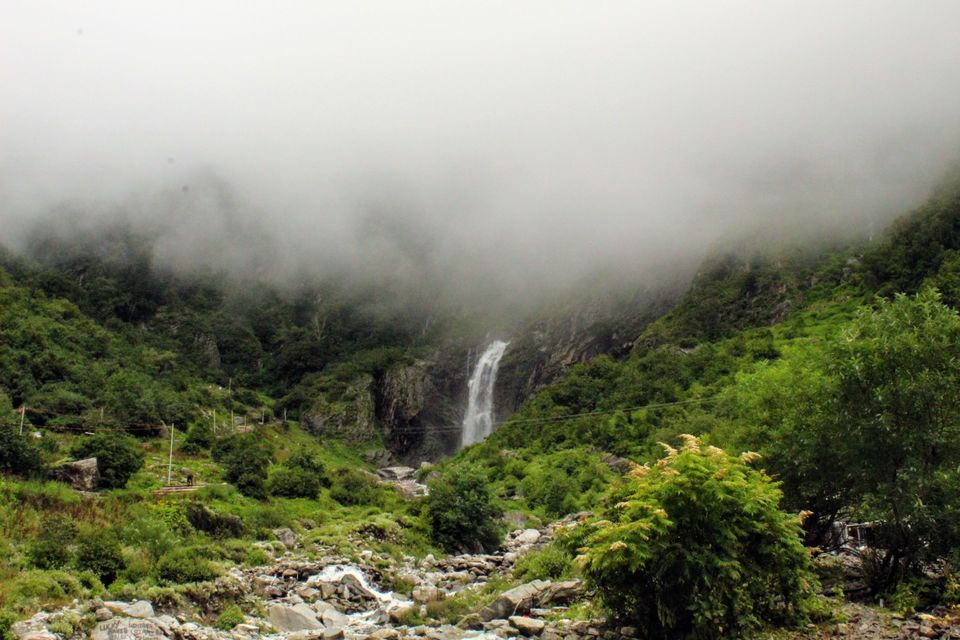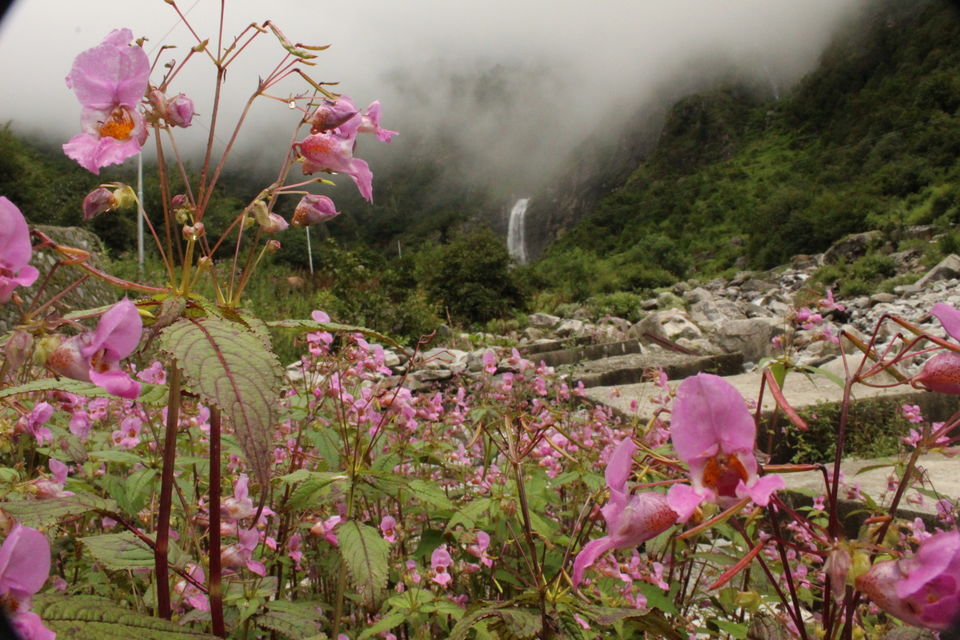 After wandering outside for an hour, went back to Gurudwara as it started raining again which poured down heavily the whole night and changed my whole schedule.
From Plan A to Plan B
Woke up at 5 AM and Quickly freshened up, had my breakfast and headed out. After a 1 KM trek from Ghagharia , comes a diversion which divides trekking route of VOF and Shri Hemkund Sahib. Finally I was about to reach the place which I have yearned for so long. But as soon as I reached the entry point, I saw too many people were already waiting. I got to know that VOF is temporarily suspended as the bridge connecting the valley might have washed away in last night's downpour. And it might take 3 or 4 hours to confirm and repair it. Some people started trekking for Shri Hemkund Sahib instead of waiting for repair to happen which was also not sure how long it will take. I went for that decision too and started trekking for Shri HEMKUND SAHIB ji. It's around 6 KM from GHANGHARIA and quite steep. Got some amazing views of snow capped mountains and glaciers from above. The flowers were blooming in monsoon and added enchanting view all around. It's really a heaven for a botanist. There are n numbers of species all around. Came across some glaciers too for the first time in my life.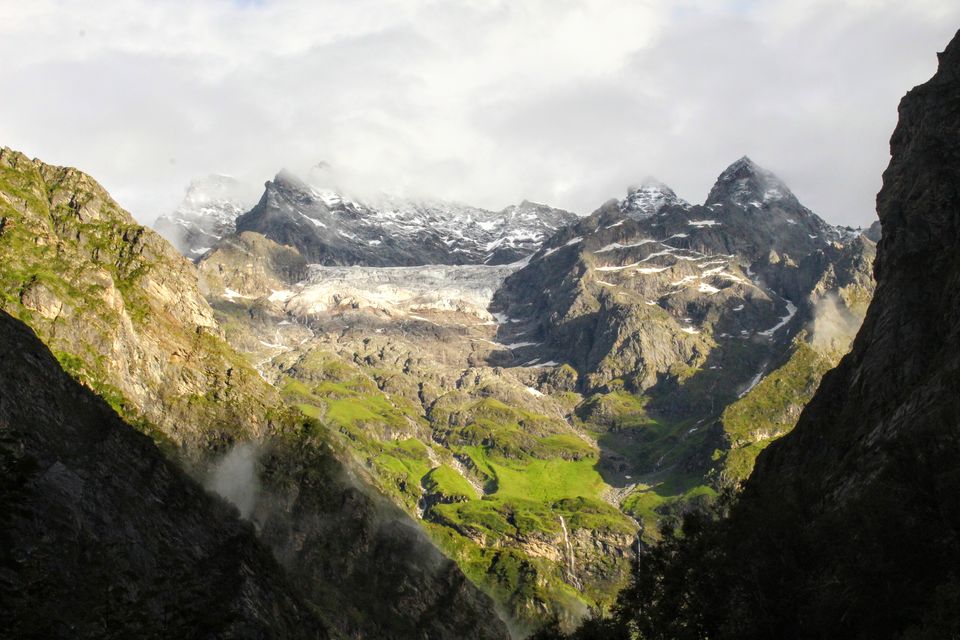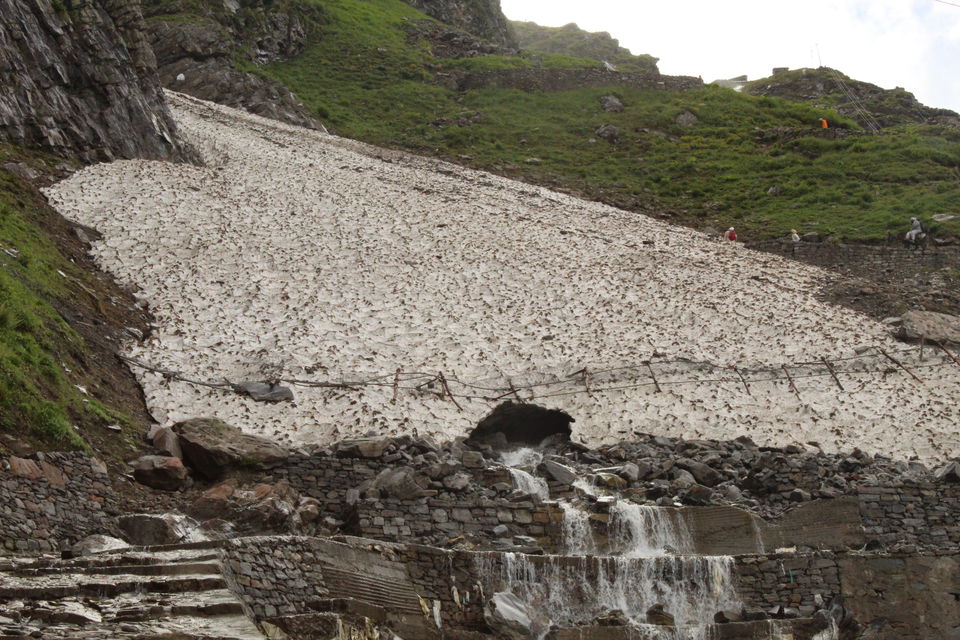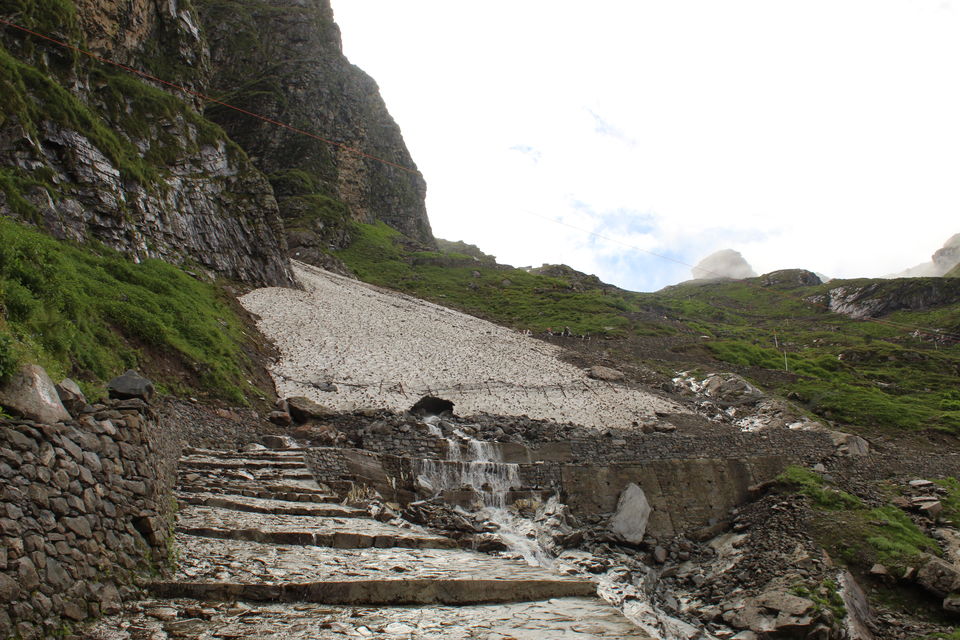 Reached Shri Hemkund Sahib ji at 9.30 AM. Some feelings and views can't be explained and it's hard to express. Same happened with me when I reached there.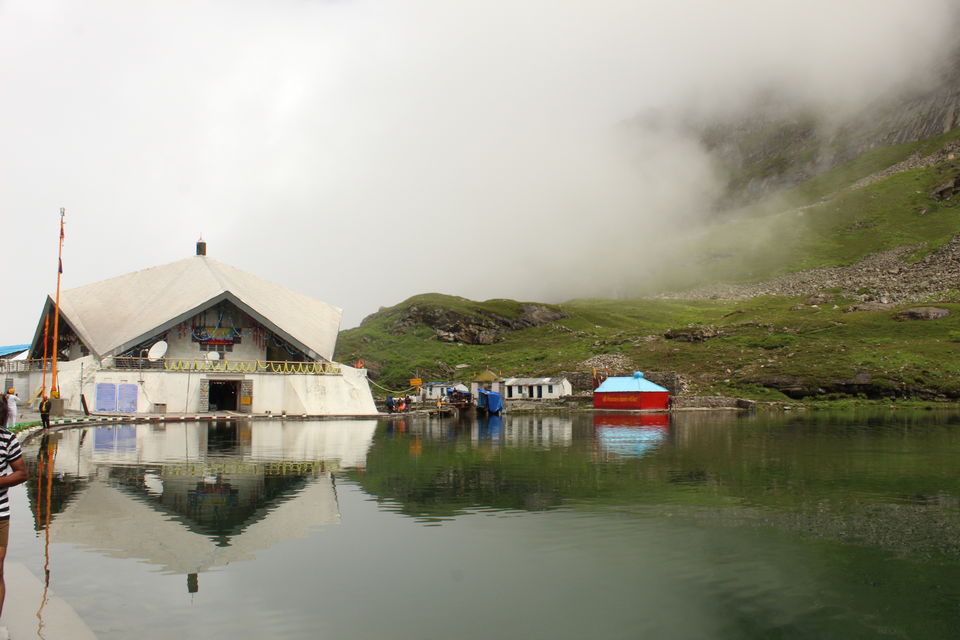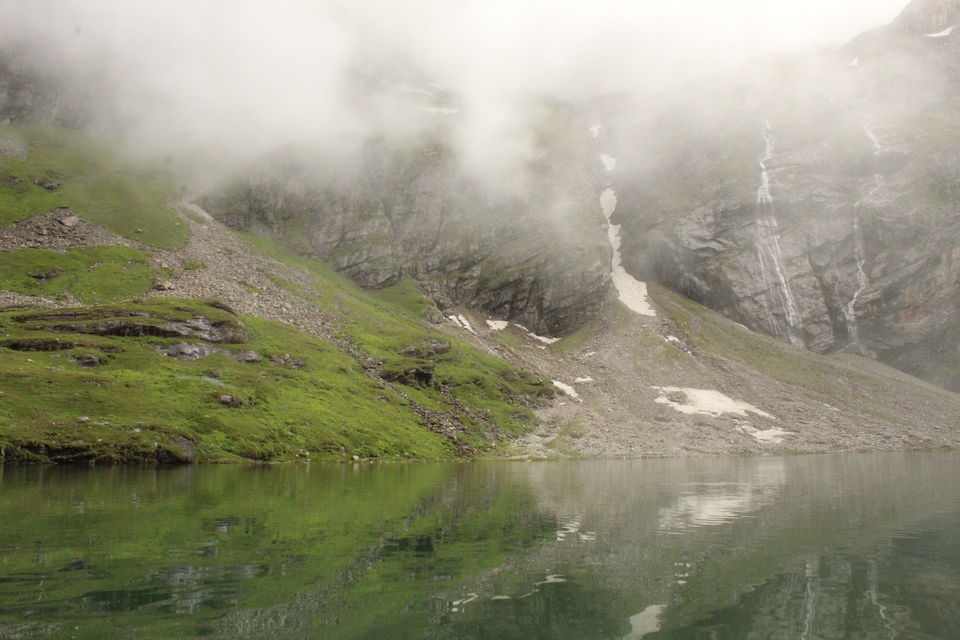 Got lucky as I reached there when Ardas was going on. Spent some time there. Went to famous LAXMAN MANDIR which is also adjacent to sarovar and paid my respects. Had some Prasad which is KHICHDI and sipped some hot piping tea at 5000 meters above sea level.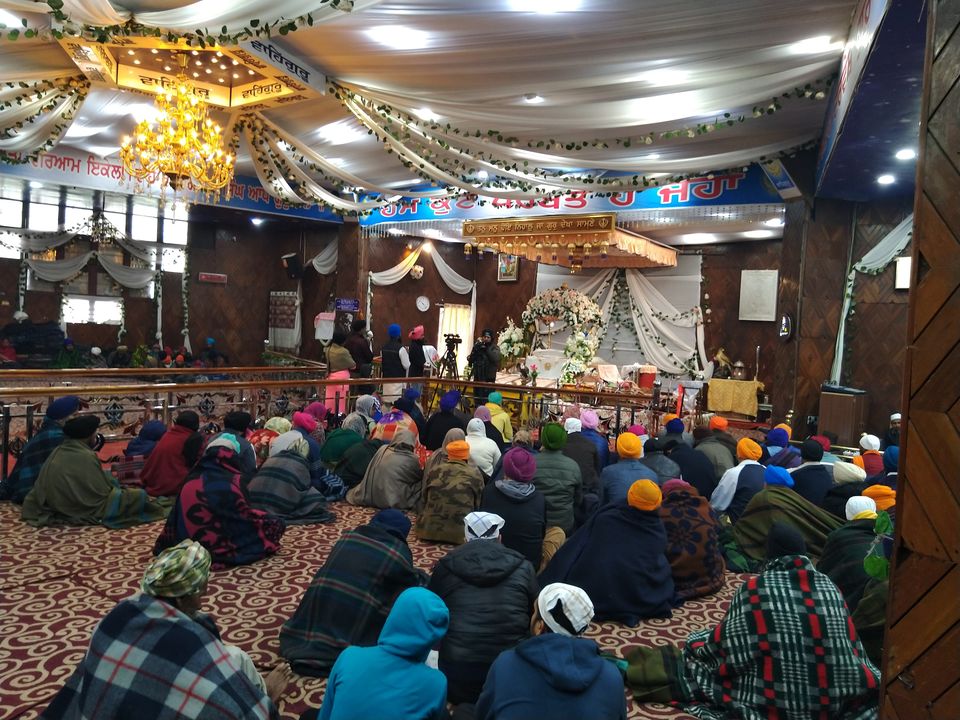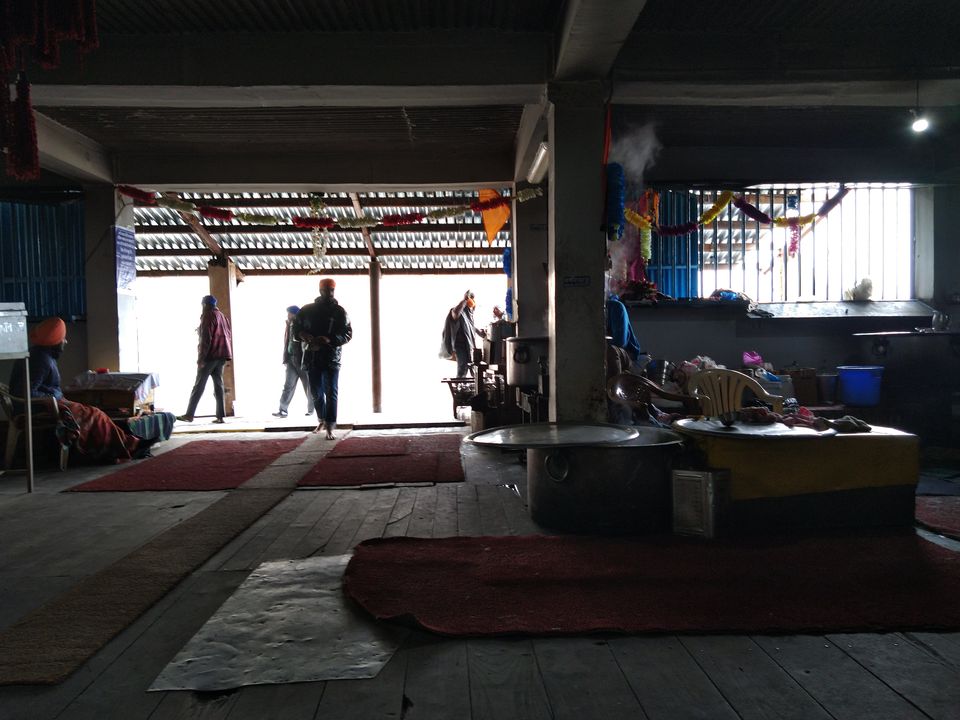 Started trekking back at 10.30 AM and it started raining again. Finally my Poncho came into existence. Going down trekhill is also a tough task. One wrong step in slippery path and you will be up above the world so high. Finally reached Ghangharia at 12.30 PM . Thought of entering VOF but gates got closed at 12 PM. Bad luck. So had no other option to go back to Gurudwara and rest.
The Loneliness
I left Gurudwara at around 6 AM but it was still raining. When I reached the start point to VOF, there were already people waiting there again from the previous day. The forest guard told us that we have to wait as they needed to check the situation. An army personnel went inside the valley to look at the situation. He later conveyed the message from the valley that river is overflowing due to rain and it's a risky day for the trek. So, after a while final decision came in that trek is cancelled for today and it might start tomorrow if the weather will be fine. With heavy hearts, I went back to Ghangharia. The sky seemed clear with some stars shining brightly after it stopped raining keeping my spirits alive but you can't predict the treacherous weather of mountains so went to bed early hoping to see the valley tomorrow if all goes well or else may be next time some day.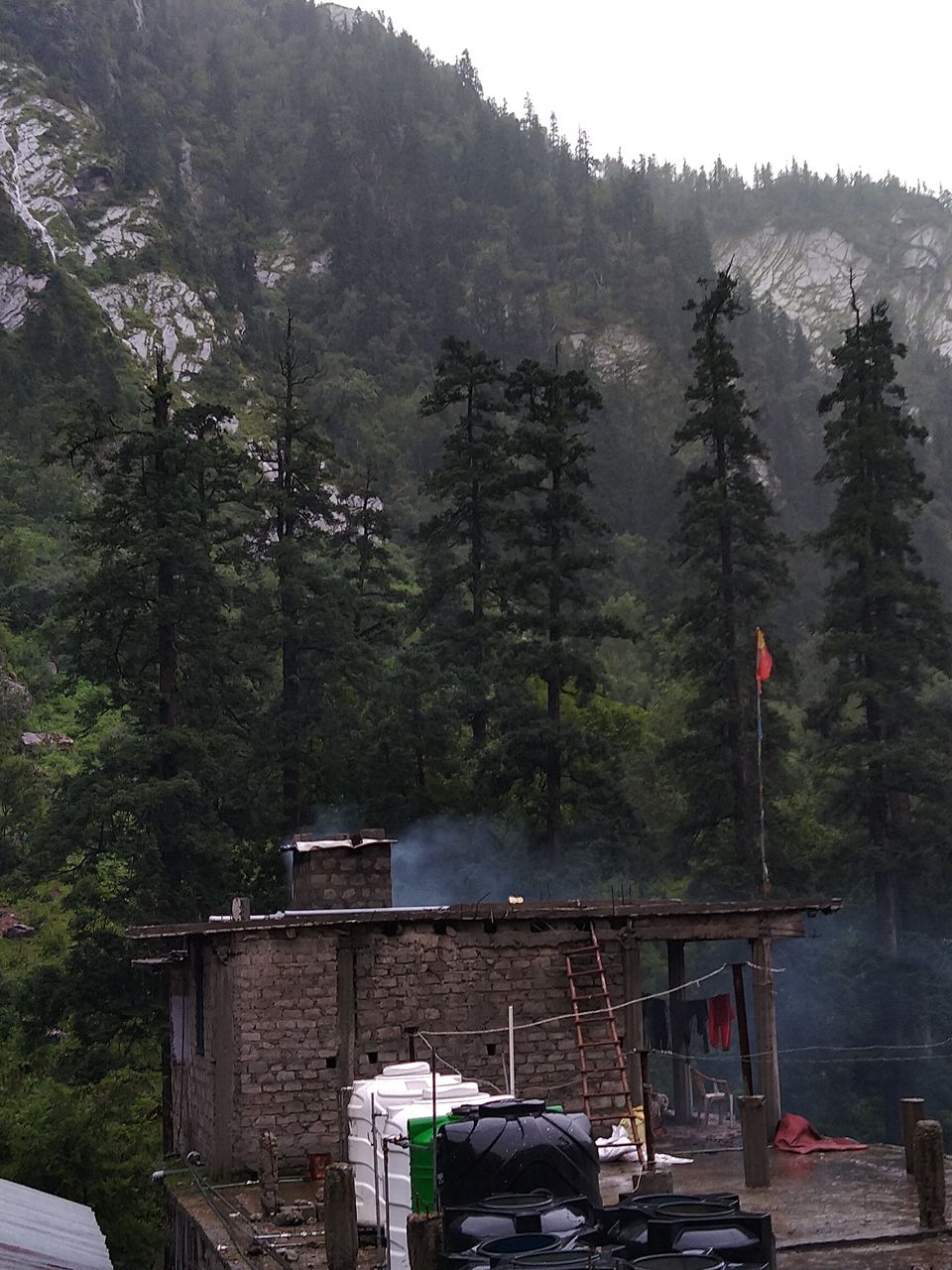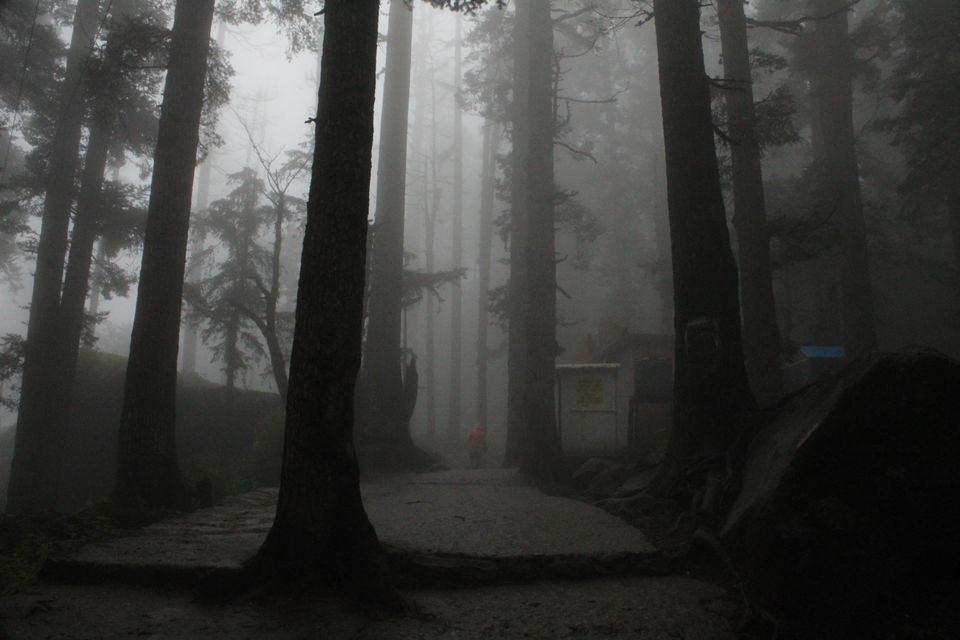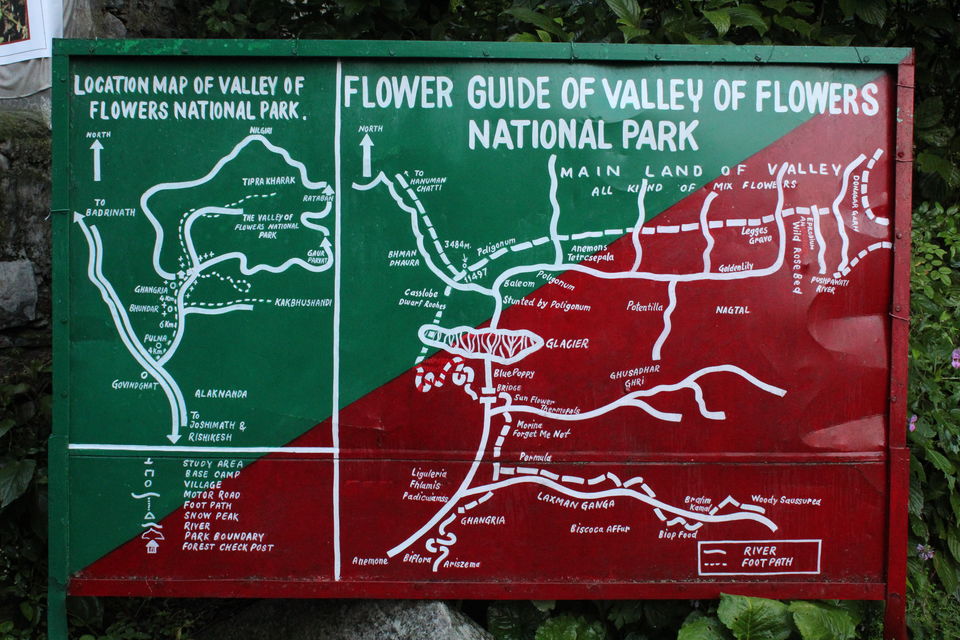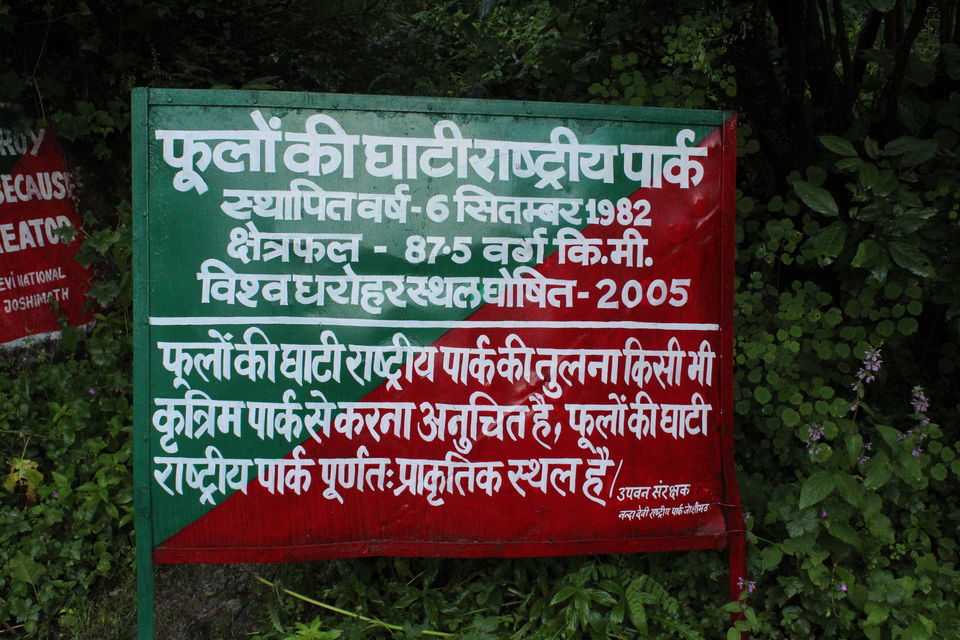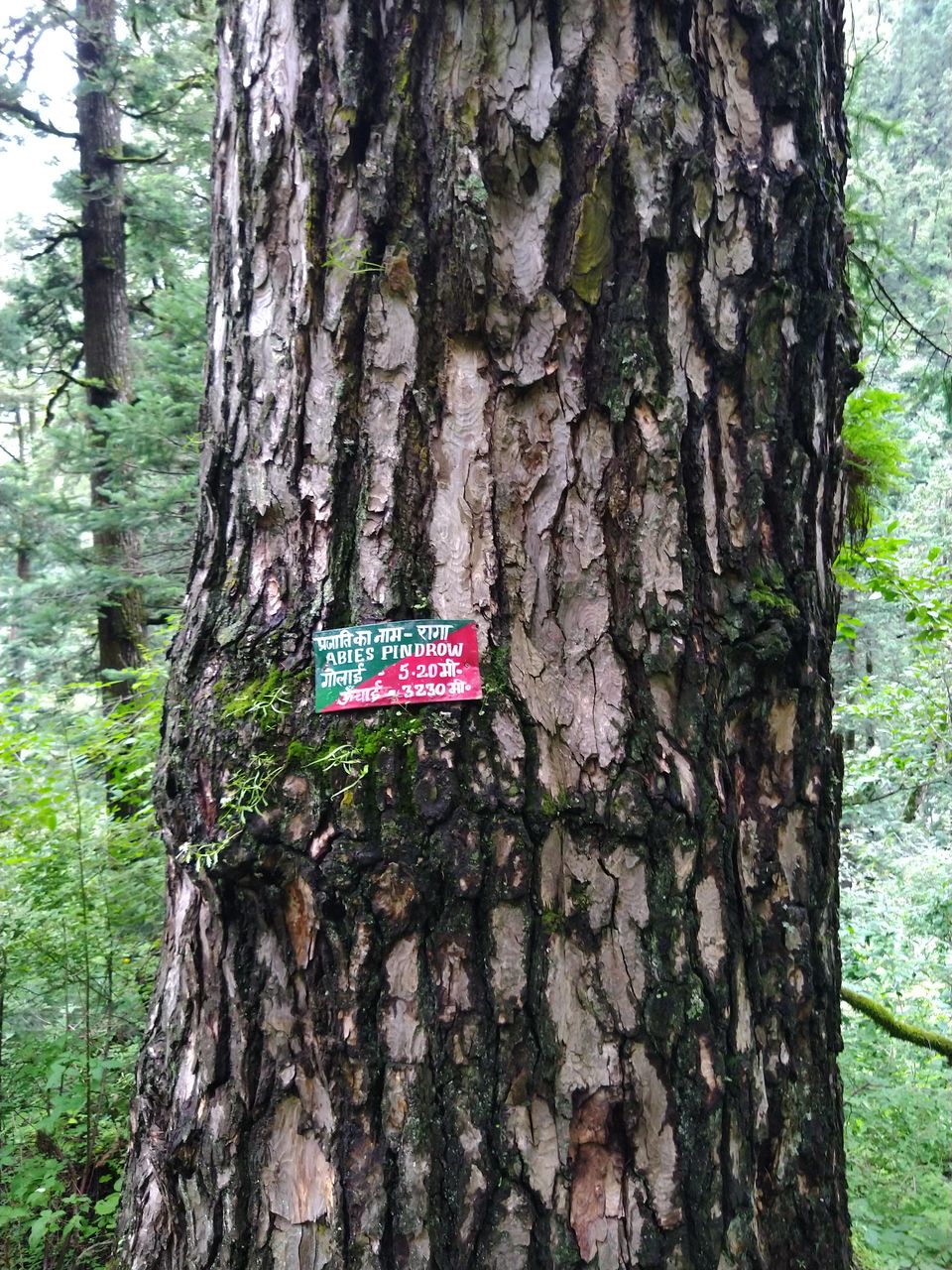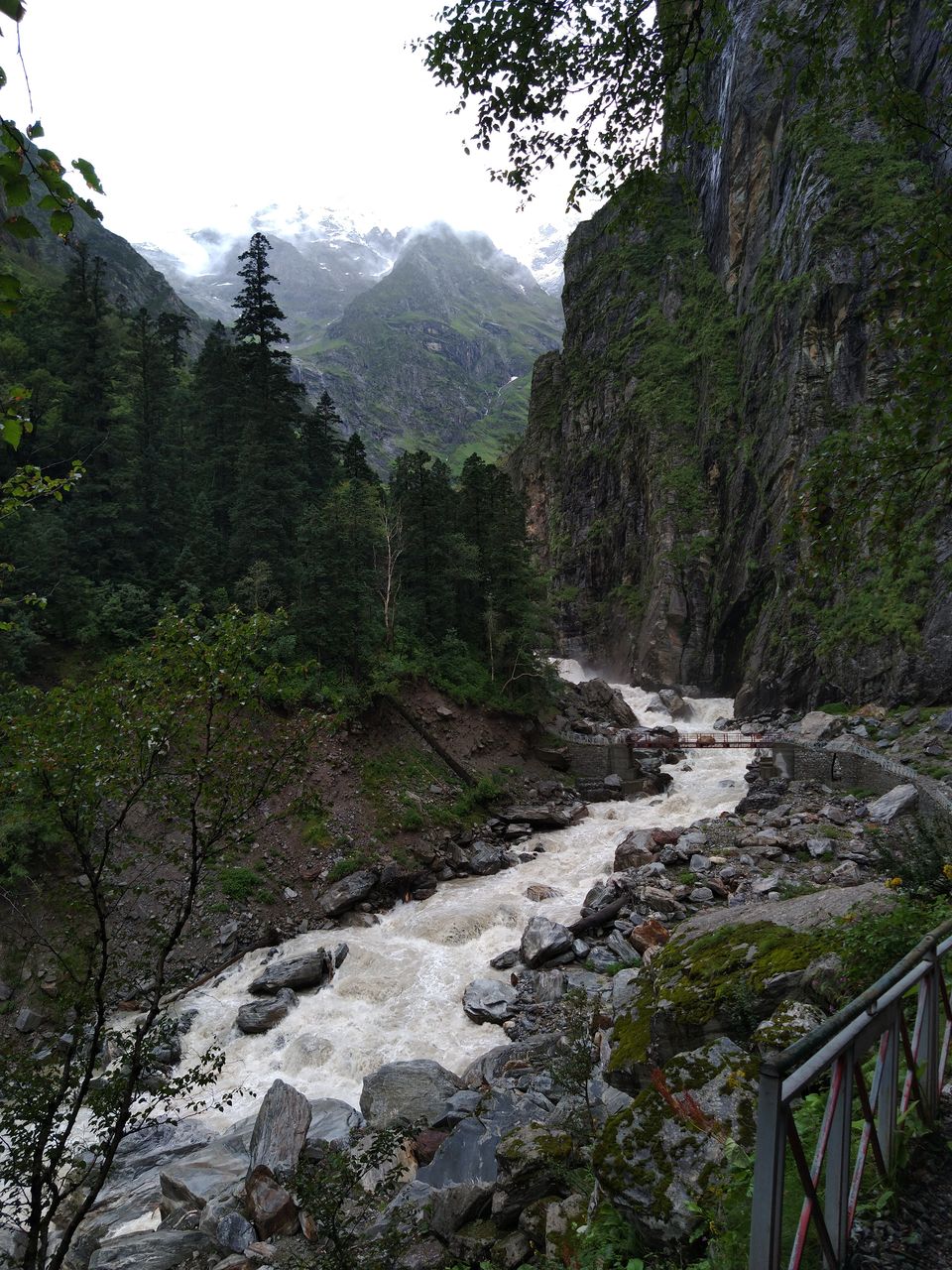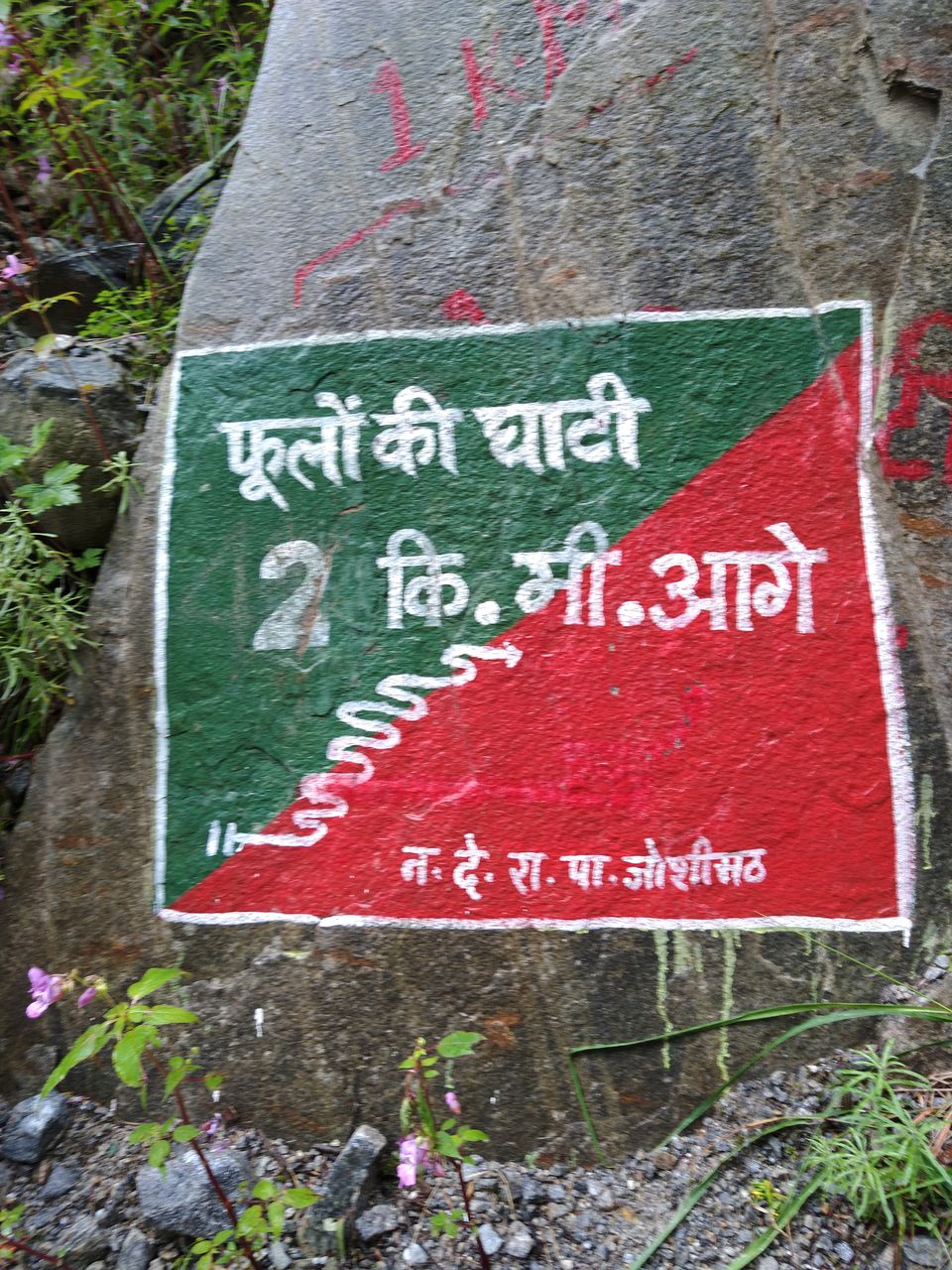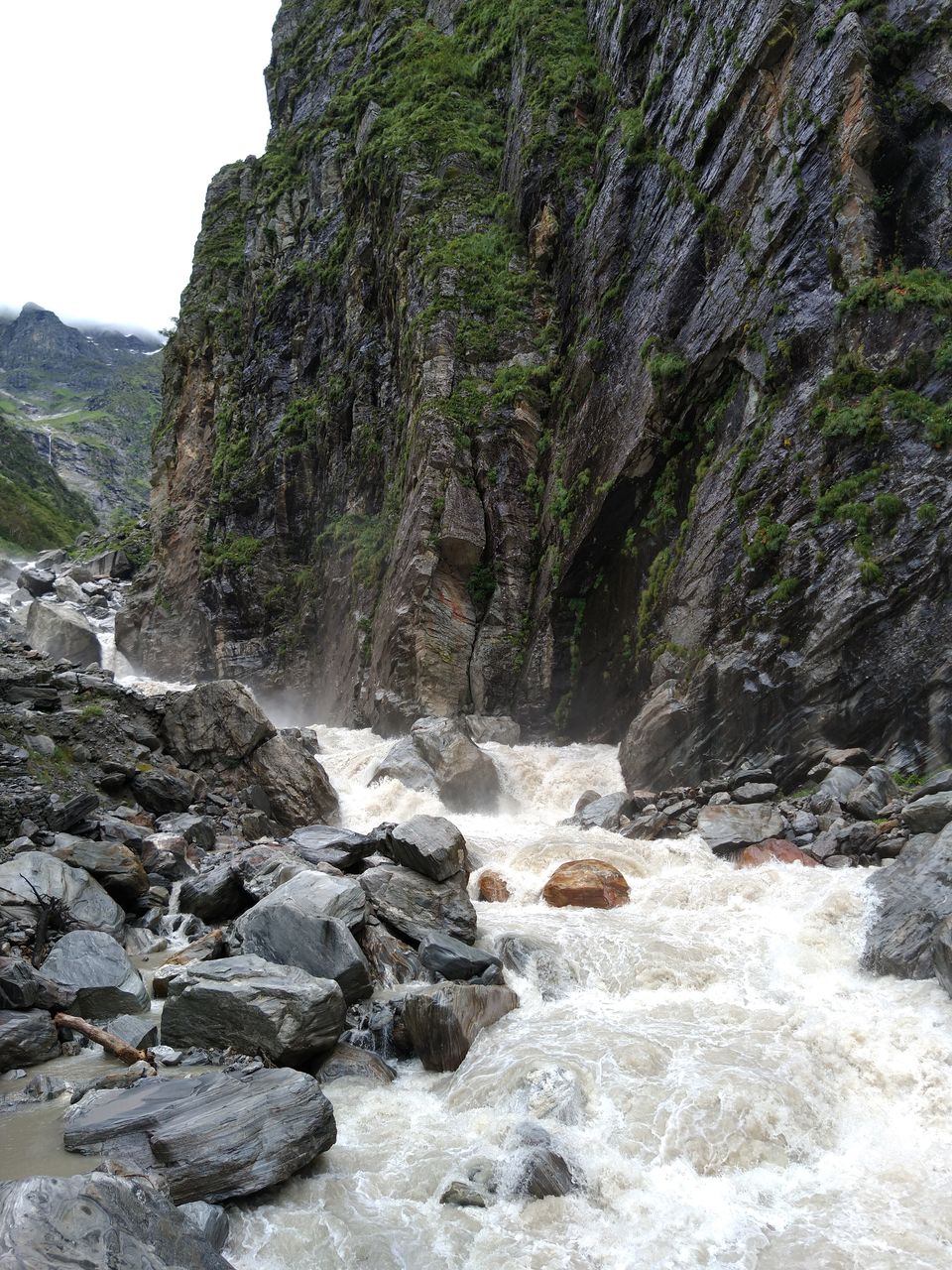 The valley was full of amazing views and many species of flowers were blooming everywhere as it was a monsoon season.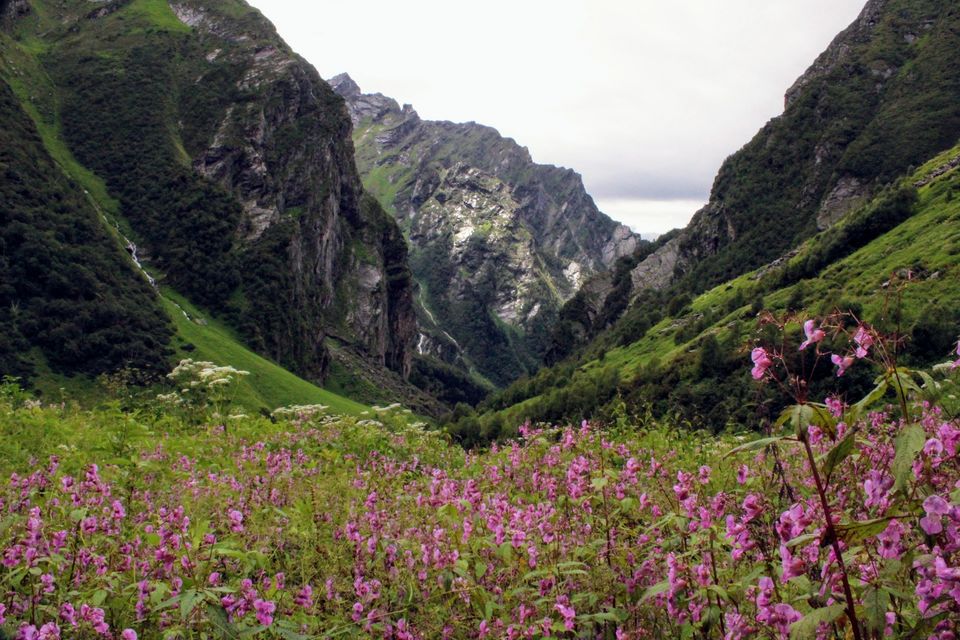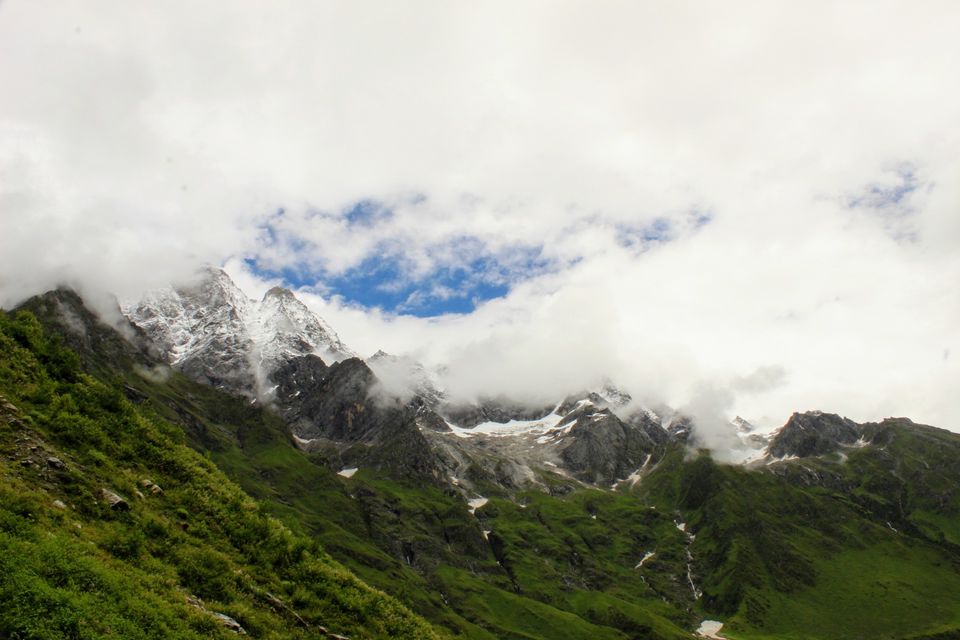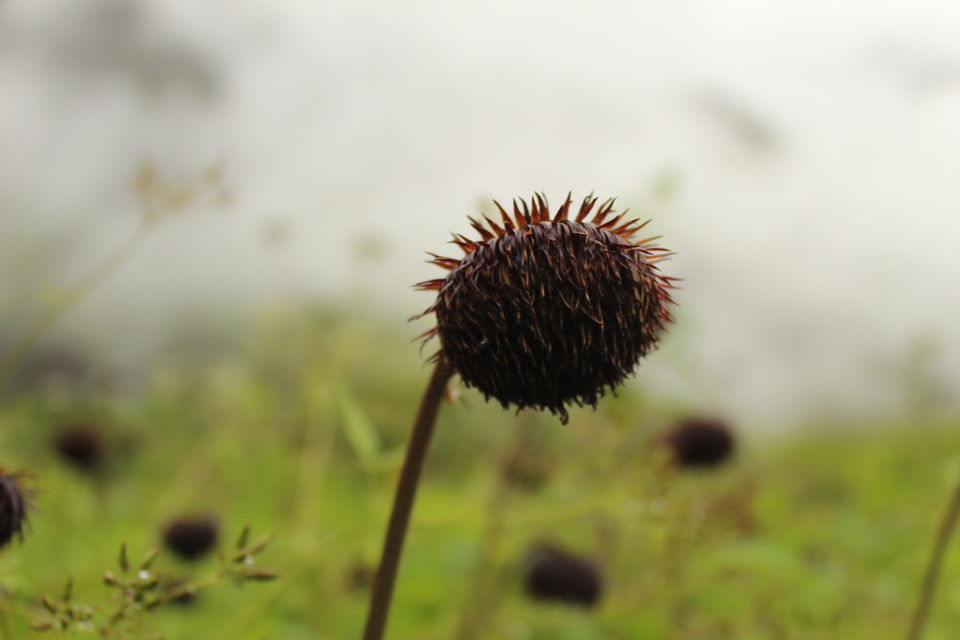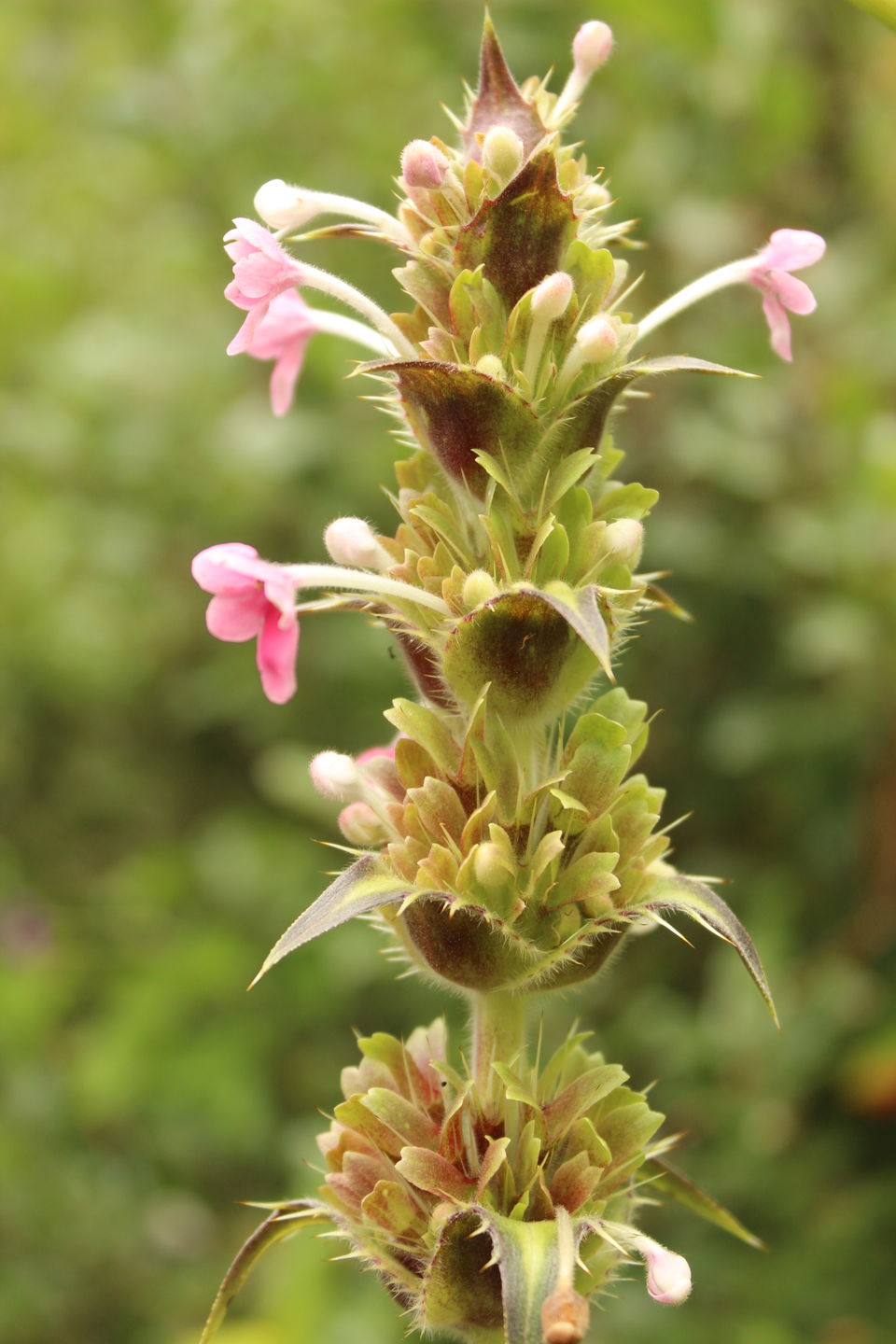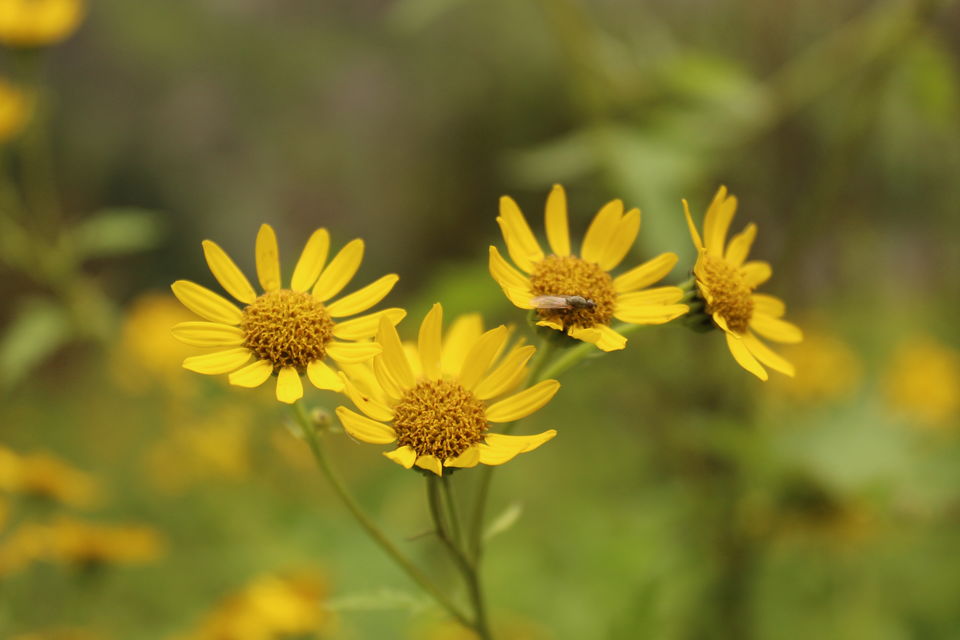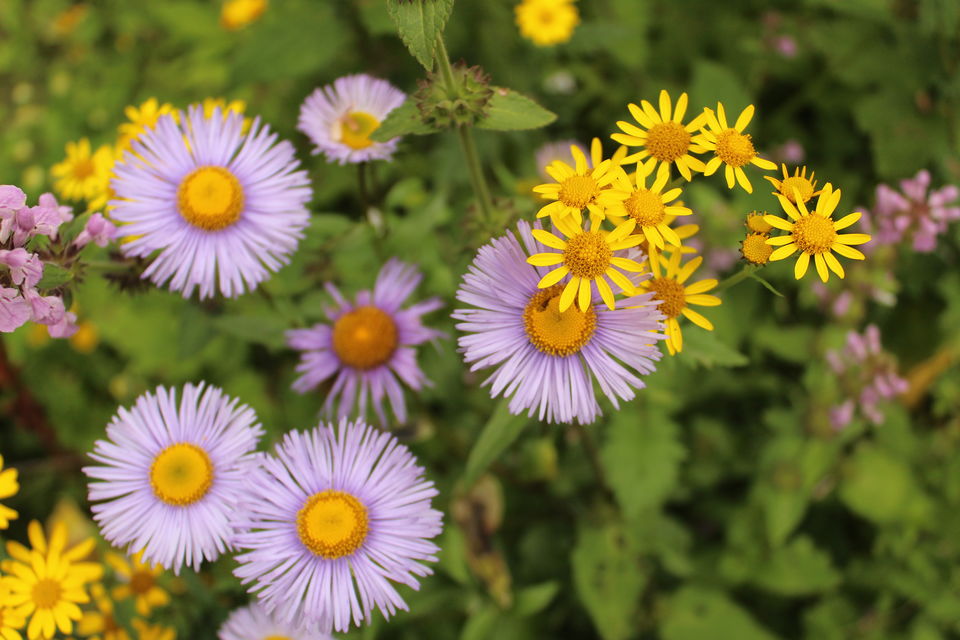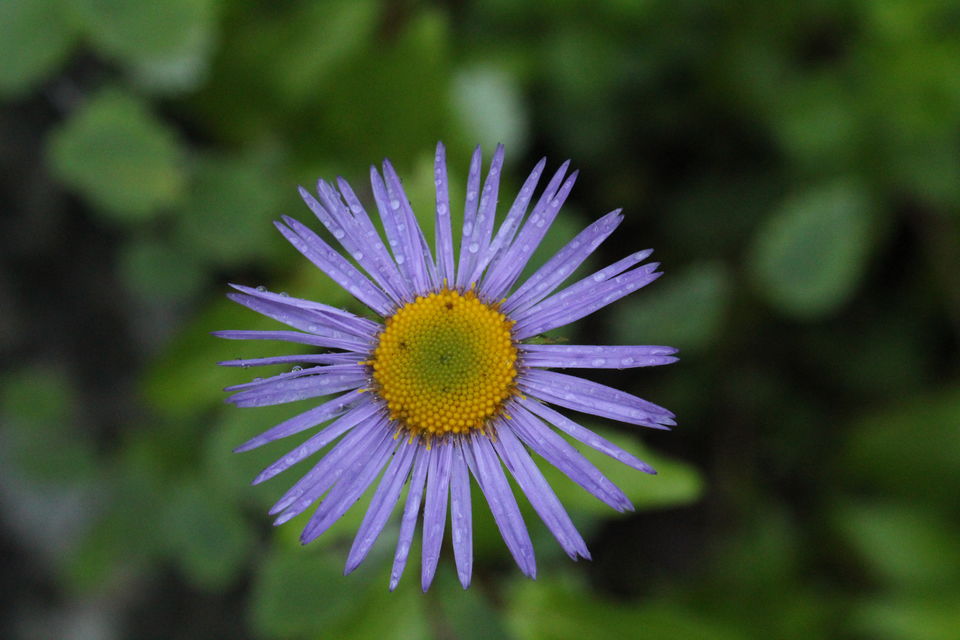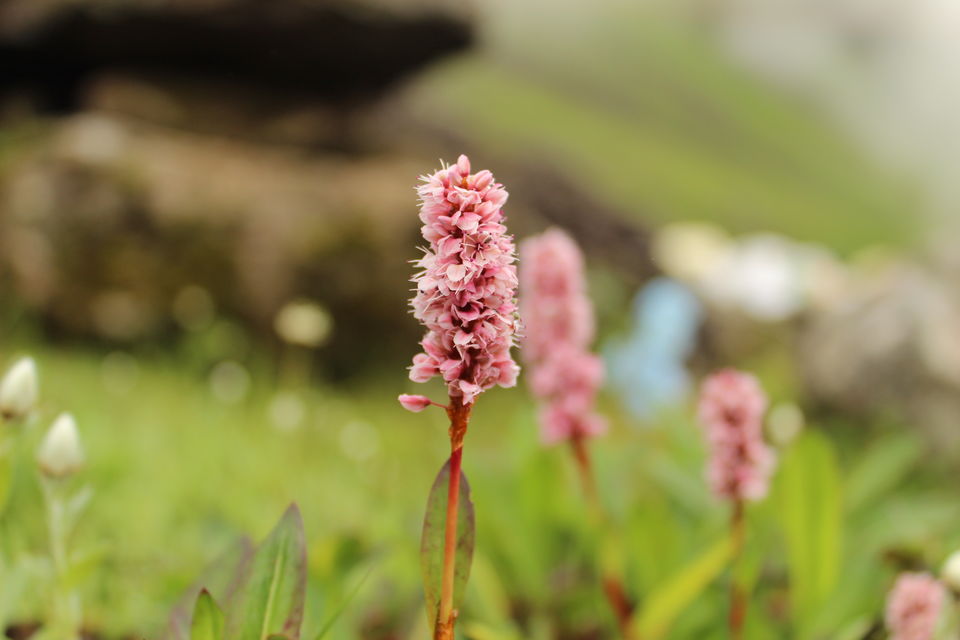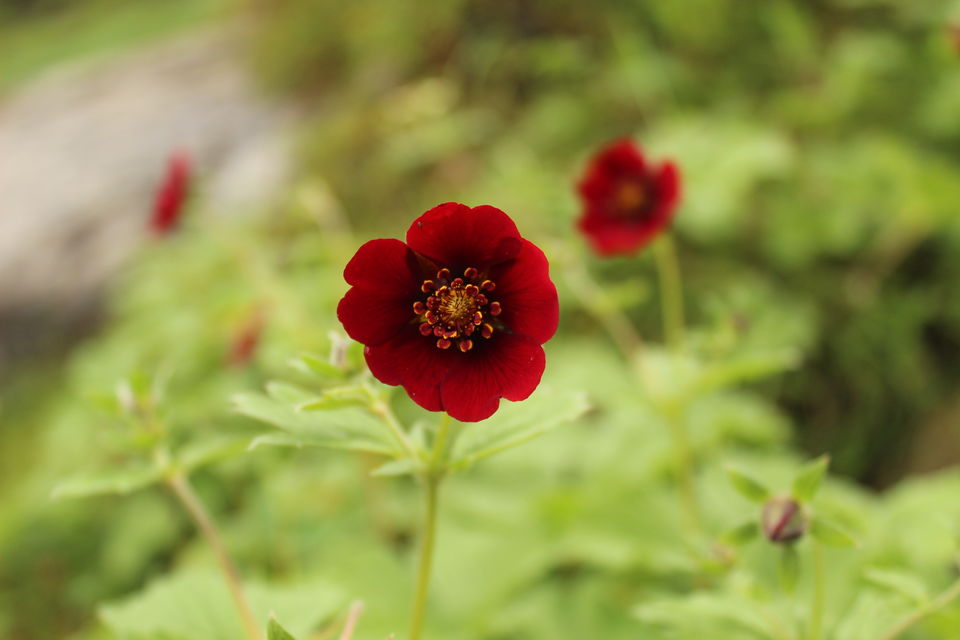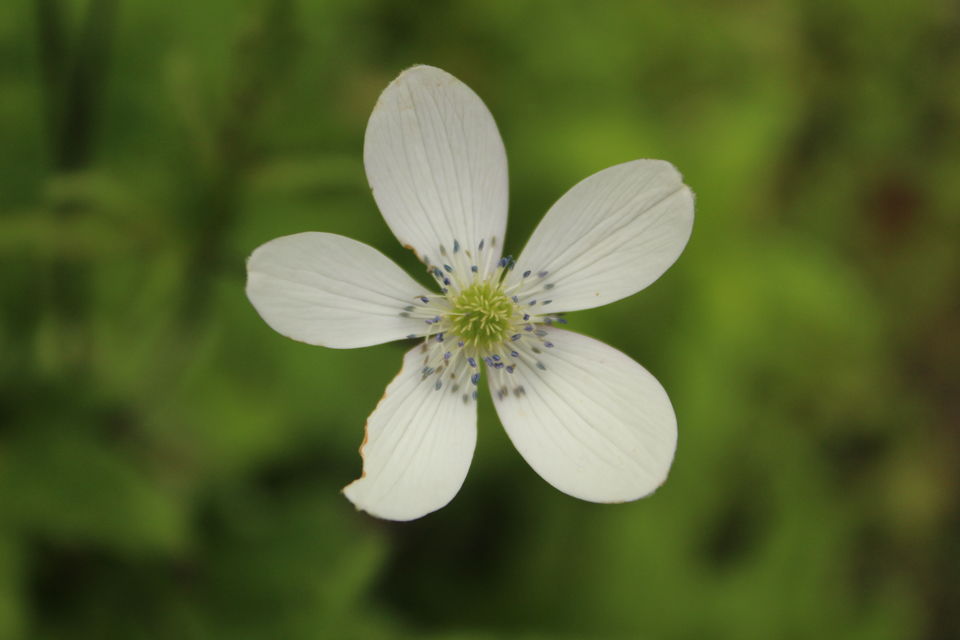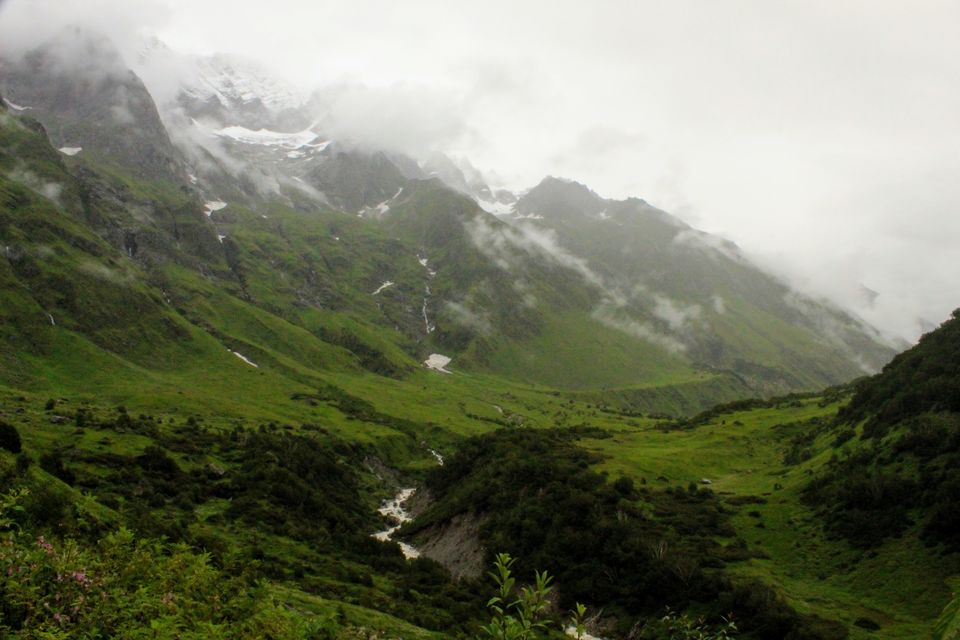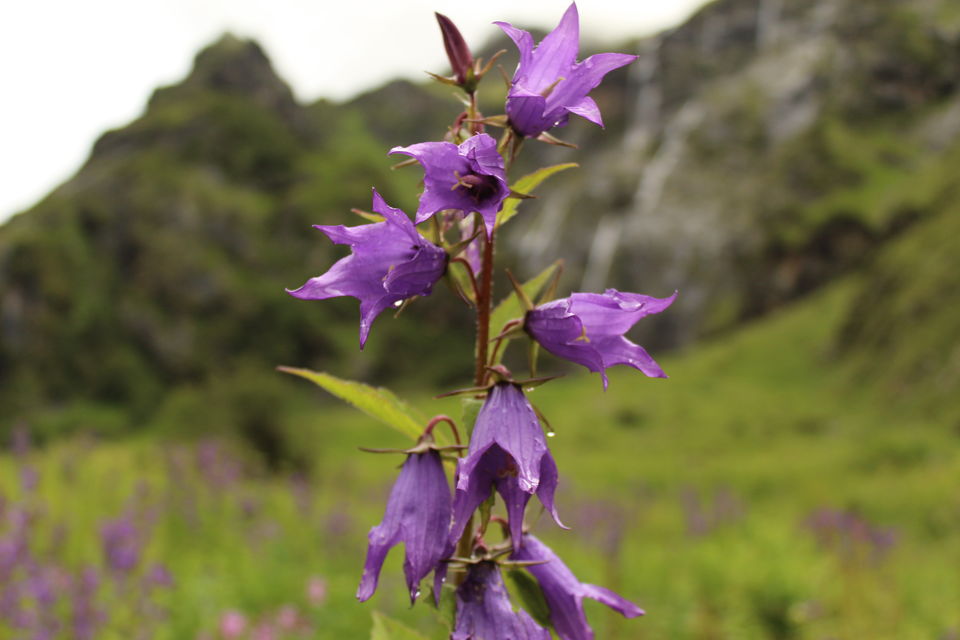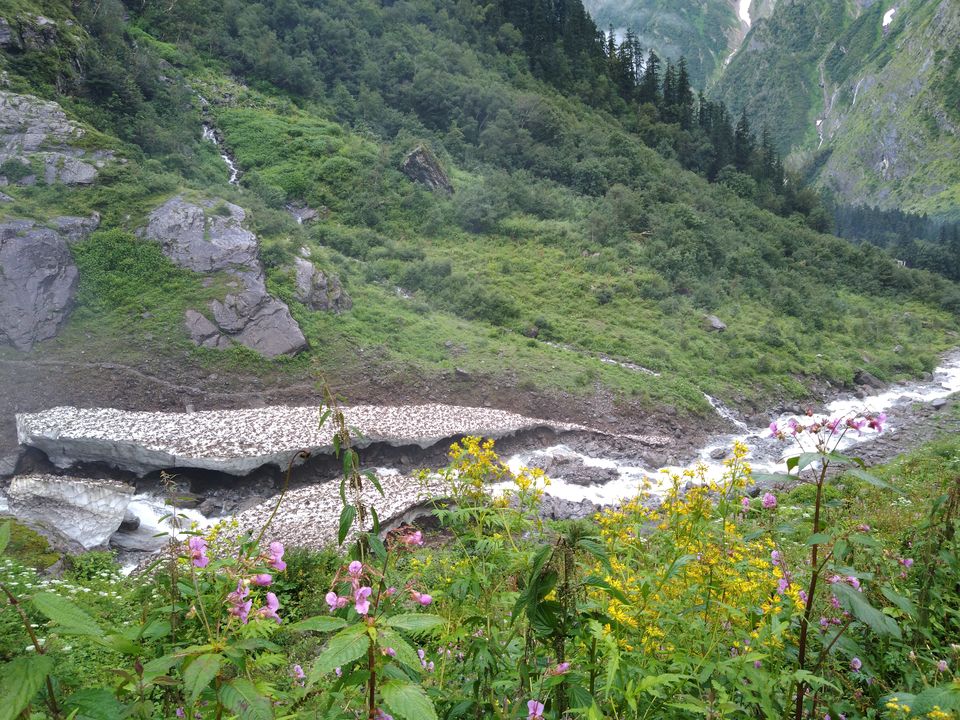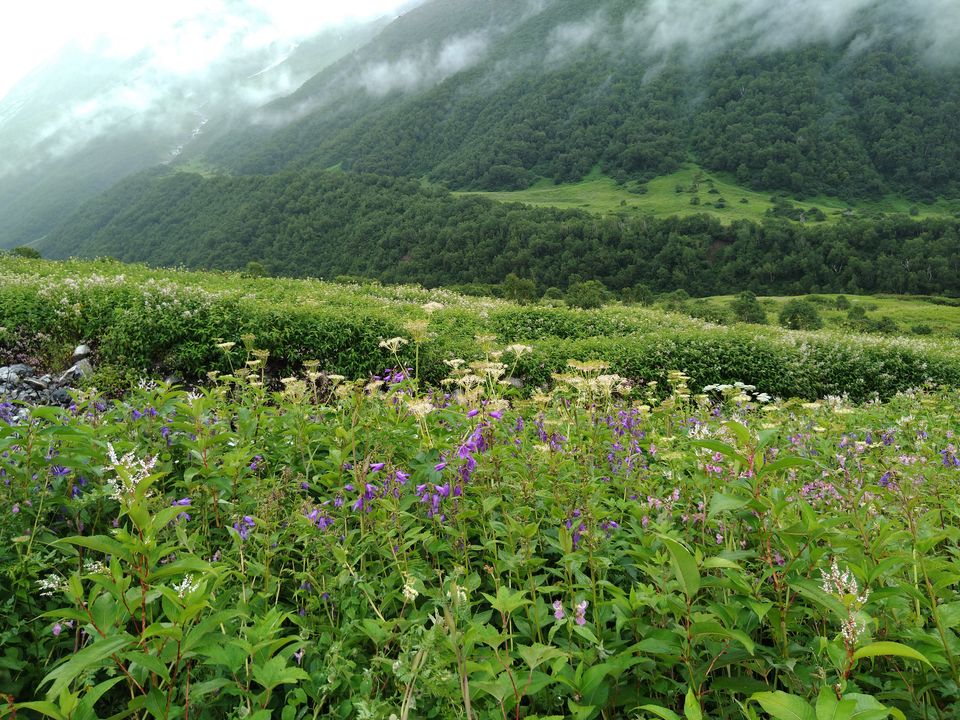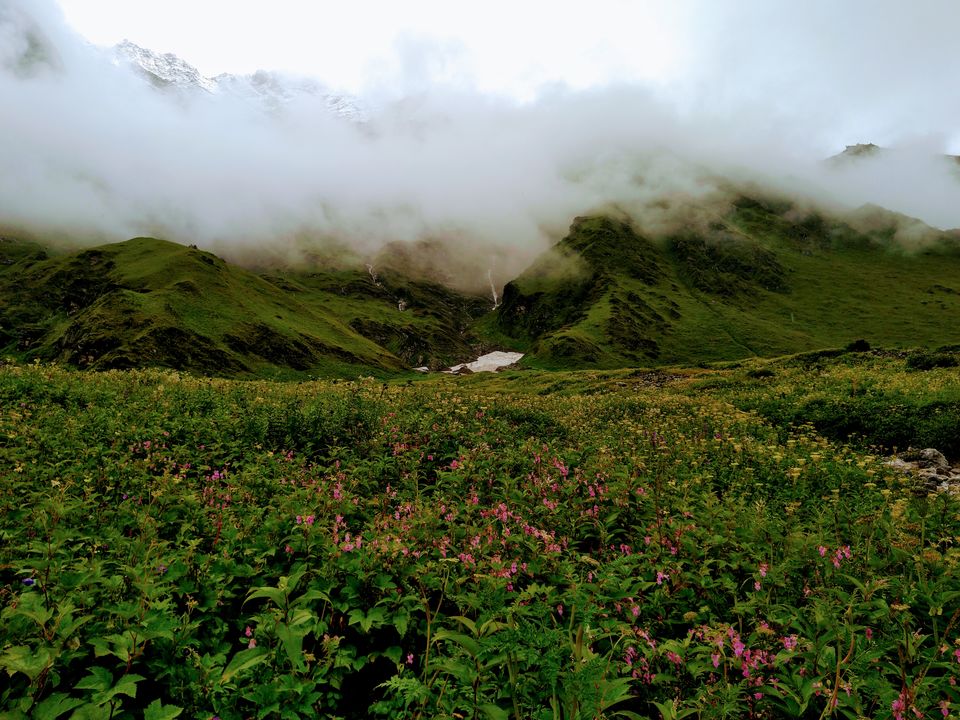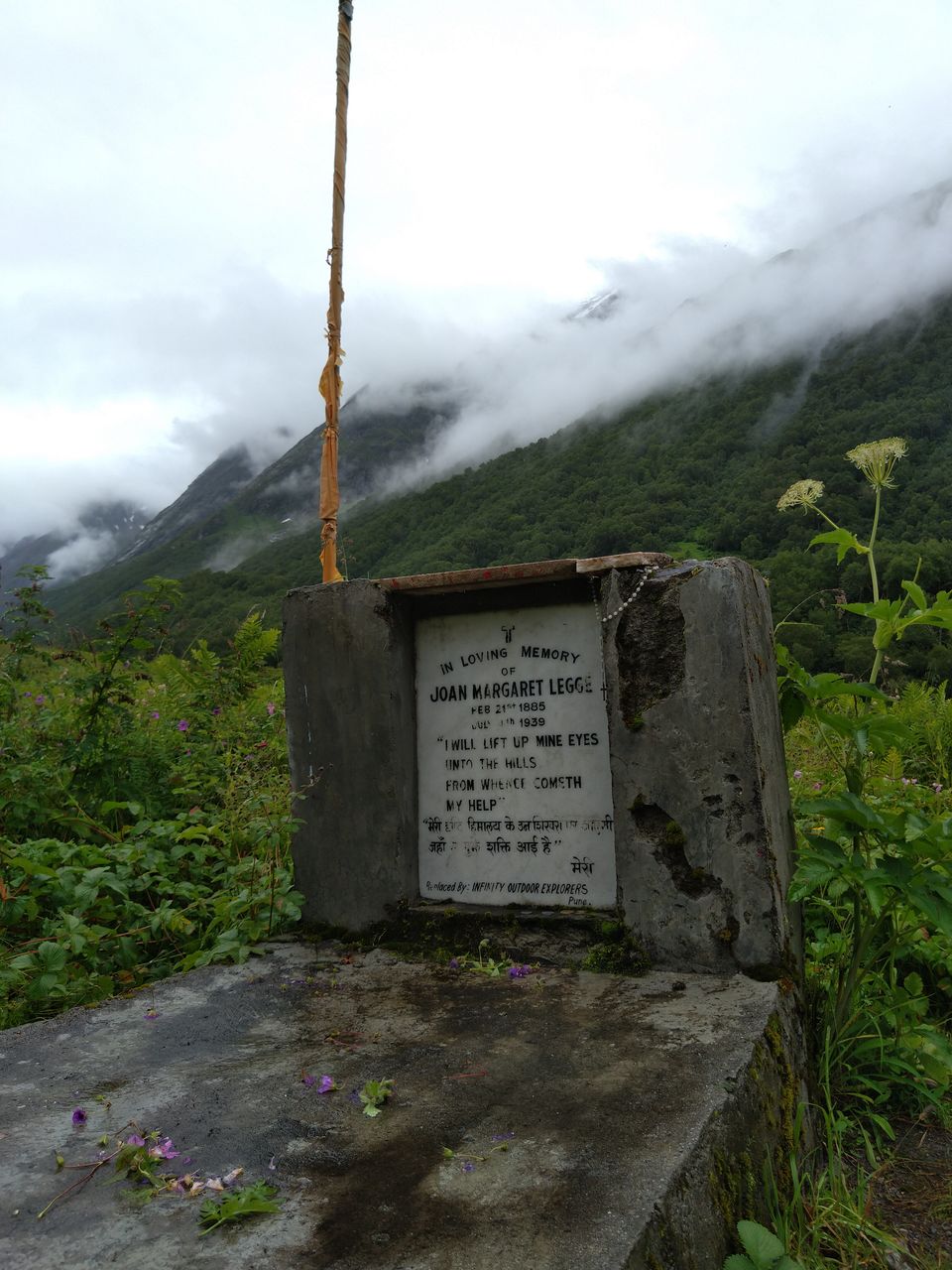 After exploring the valley for about 3 hours, it is now time to go back as i needed to be in Joshimath by evening to catch an early bus to Dehradun next day. It was hard to get away from the amazing essence of mother nature and blooming flowers but it was time. Maybe some other day we will meet again.