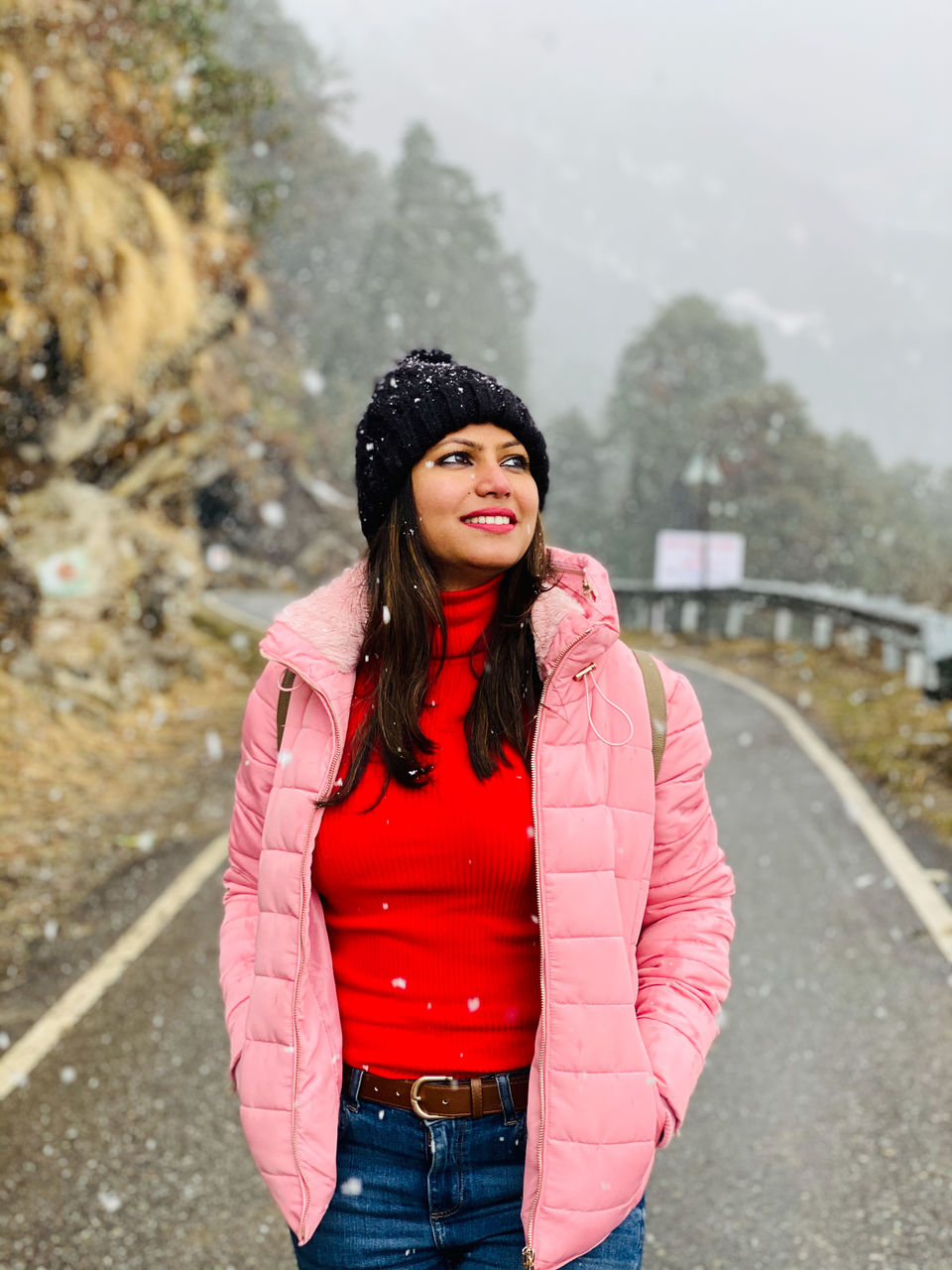 Snow trek to Tungnath temple was on top of the bucket-list since long. Even planning for it multiple times, it got cancelled for some or the other reason. However, I was so eager to experience this trek this winter, somehow I convinced 4 of my friends to come along. I booked a cab from a local travel agent in Delhi along with confirming my stay at Himalaya Resort in Chopta, that too just 2 days before the start of the journey.
So the journey started on Friday, 21st February 2020 evening. On the way, we stopped at Dhari Devi Temple near Shrinagar Gharwal, which is situated at the bank of Alaknanda river. After visiting the temple we stopped at the river bank for around 1 hrs which was so peaceful.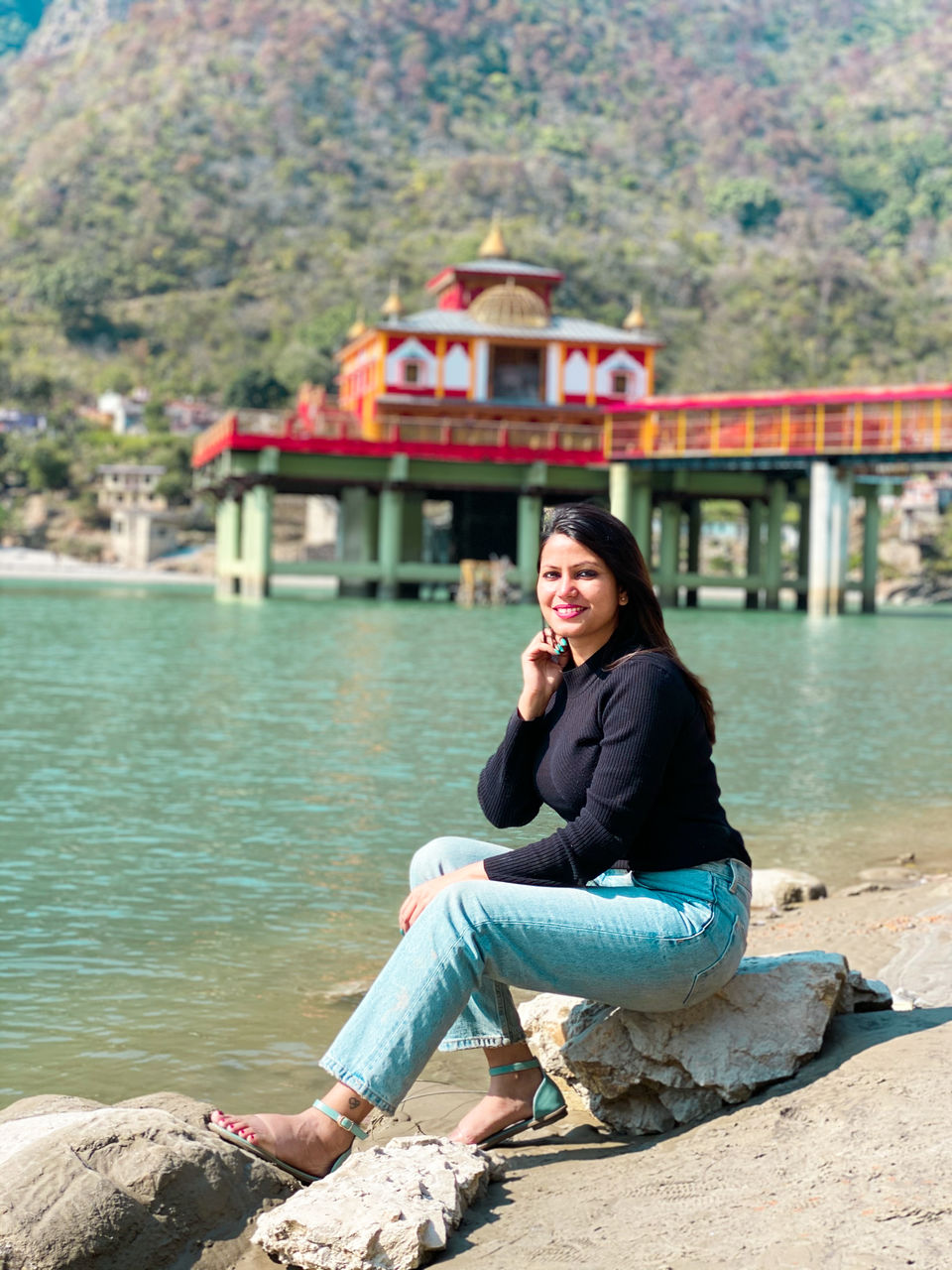 We continued our journey for Chopta and after 15 hrs of travel, at around 7 pm we finally reached our camp site. It was already dark by that time and we had no clue how the place where we are staying looks. The temperature was freezing, we couldn't stay outside for long. This made us go inside our camp and have our meal. Post our dinner, we slept as we were supposed to get up early for the Tungnath trek.
Next morning, when I woke up and came out of my tent, I was so mesmerized by seeing the view around.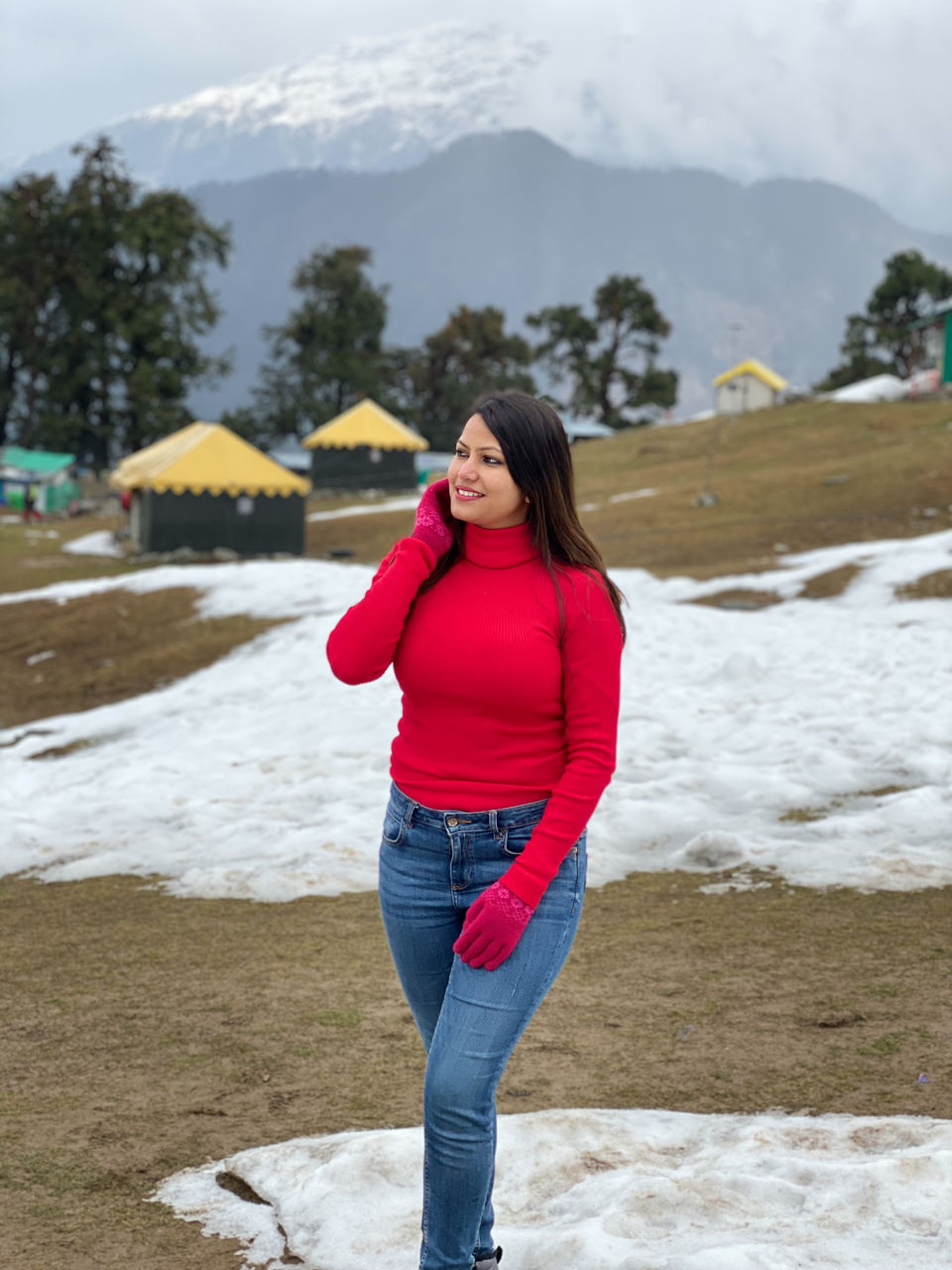 Himalayan Resort camp is situated just 3 km from Chopta, where we had to start our trek. Also the view from the camp was amazing so couldn't had a better stay. It was covered with snow all around.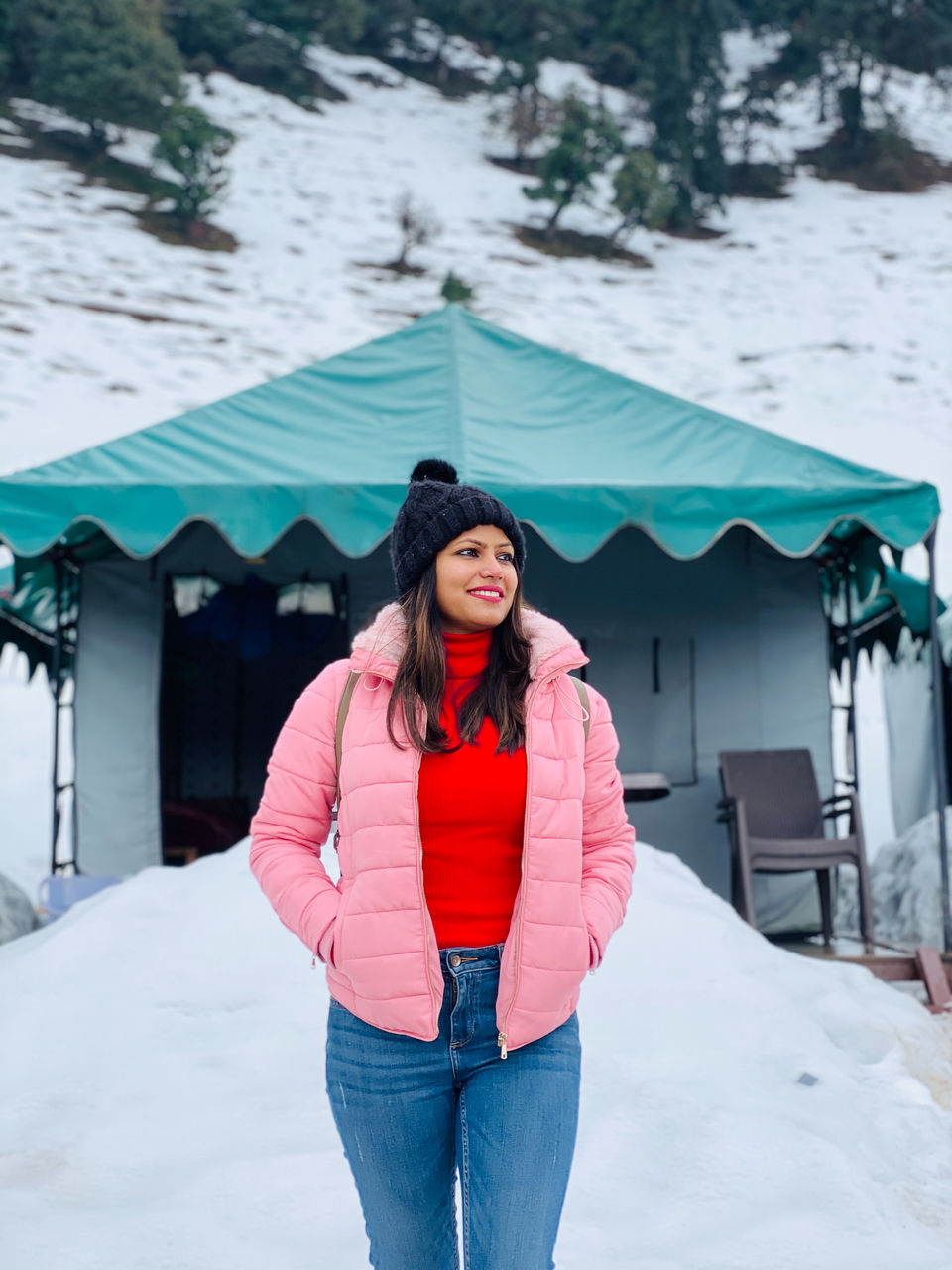 We were all set to leave our camp for trek and to my surprise, snow fall started. There couldn't be better moment for me to dance like mad as I was so happy to see the snowfall, this is what I came for!
We left our camp for trek and we had to travel 3 km by our cab to the trek start point. Too much snow on the road made us to leave our vehicle in between. Initially we all were pissed at our driver as we had to walk for 2 kms to reach our starting point. However, the snowfall started again and we couldn't stop ourselves from enjoying the walk in nature.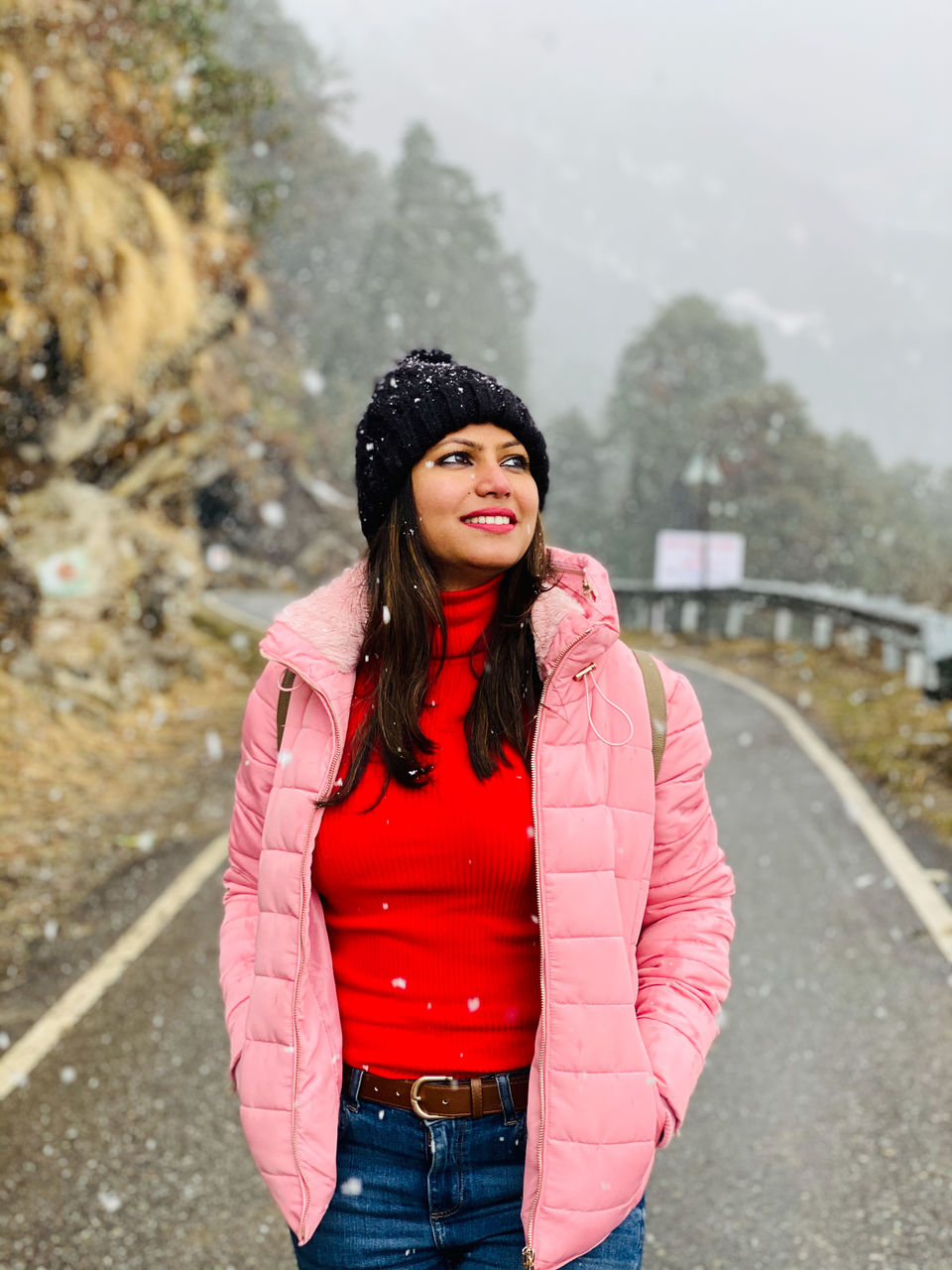 We reached our start point at around 12 pm which was too late to start the trek as it takes around 5 hrs to reach the temple. Its always advisable to start the trek as early as possible so that you can come back on time. Its difficult to walk in snow when its dark. Also, as it was snowing heavily, we decided not to go Tungnath that day and instead go for Deoria trek, which takes total around 5 hrs to and fro.
So we headed to Deoria lake trek, it took around 3 hrs to reach at the lake. We spent some time there to admire the beautiful view and then back to the camp.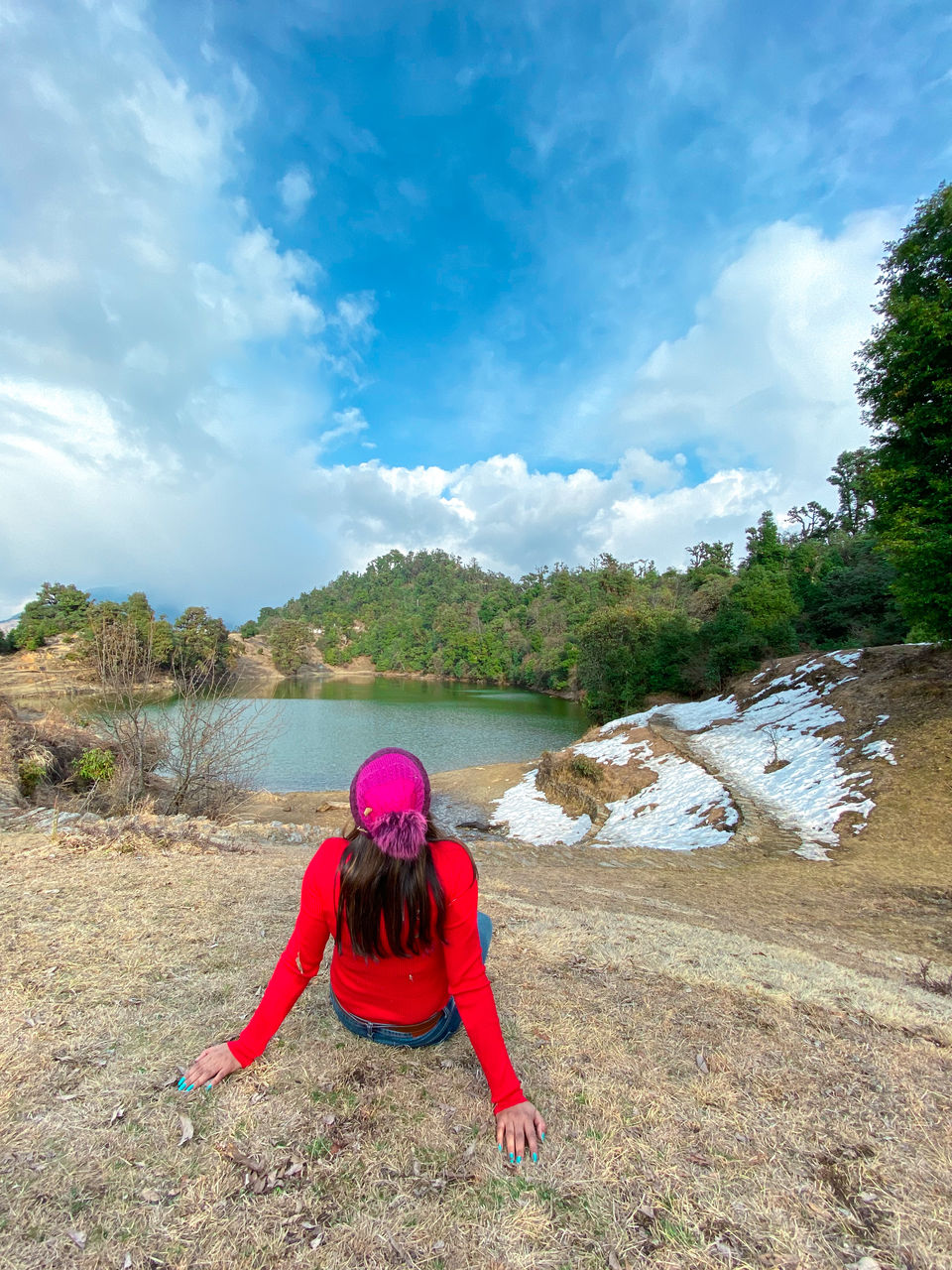 We had bonfire at night, and let ourselves lose from the long tiring day. My friends were so tired they didn't want to go for a trek next day. However, I was so desperate to go, I woke up early next morning and decided to go alone for the trek. Of course, good friend will never leave you alone, after a little fight we all got ready for trek.
We reached Chopta and started our trek for Tungnath temple. It was all covered with snow all around, path was slippery but it was adventurers and as it was my first snow trek I was super excited. We enjoyed the walk in snow, played with snow. Watching the view from the top was something I can not describe in words. Its was all worth the struggle and the difficult walk in the snow.
We kept going for around 4 hrs, though the temple was still 1 km away, suddenly heavy snowfall started again. We decided to come back from that point as we wanted to come back before the sunset. I still wanted to reach the temple but its always better not to take risk. It was snowing all the time while returning, that was the happiest moment for me. Watching the view, listening to my favorite songs, dancing with my best buddies, playing with snow, feeling that soft snowfall on my face, all these were like dream come true.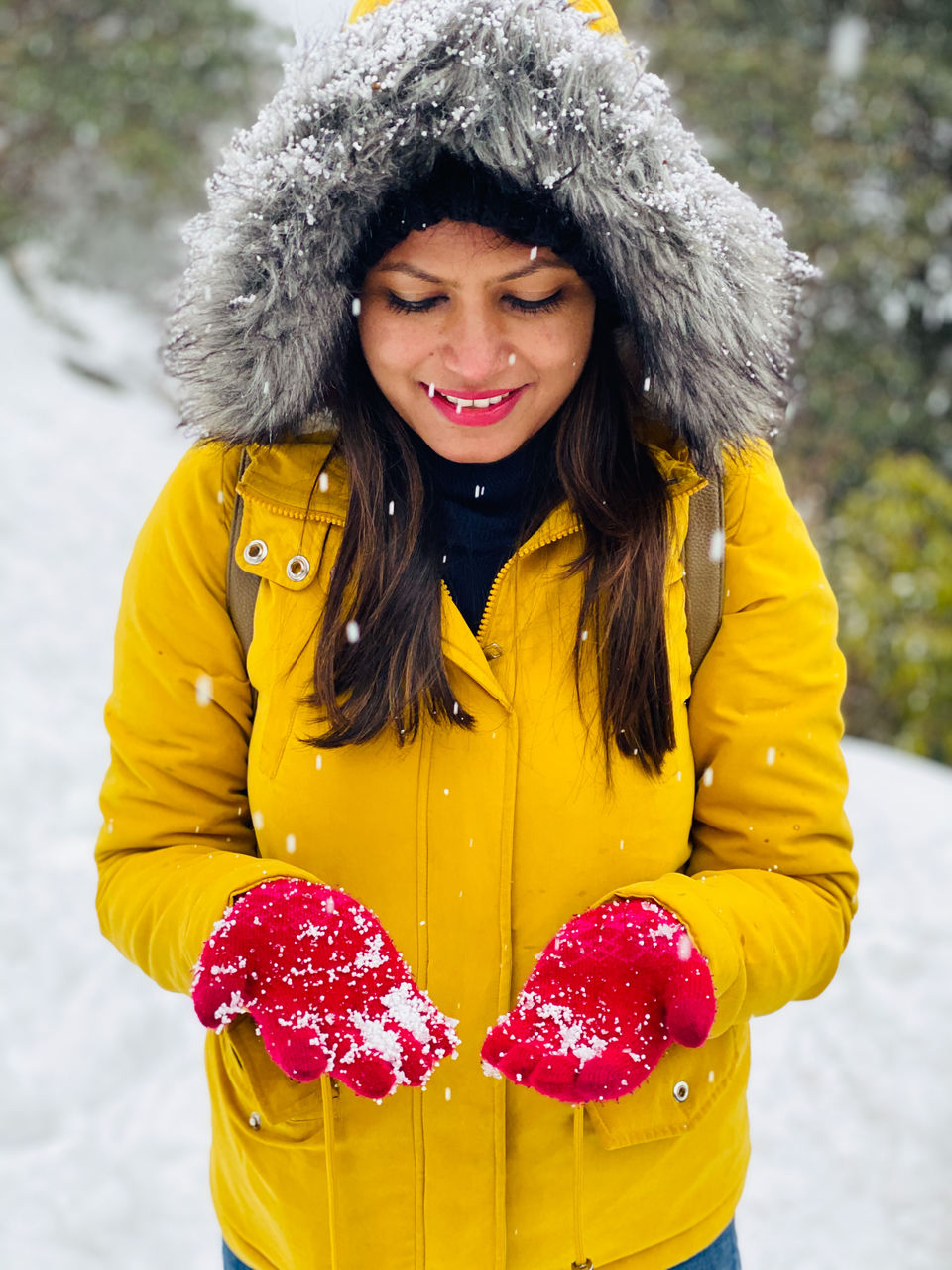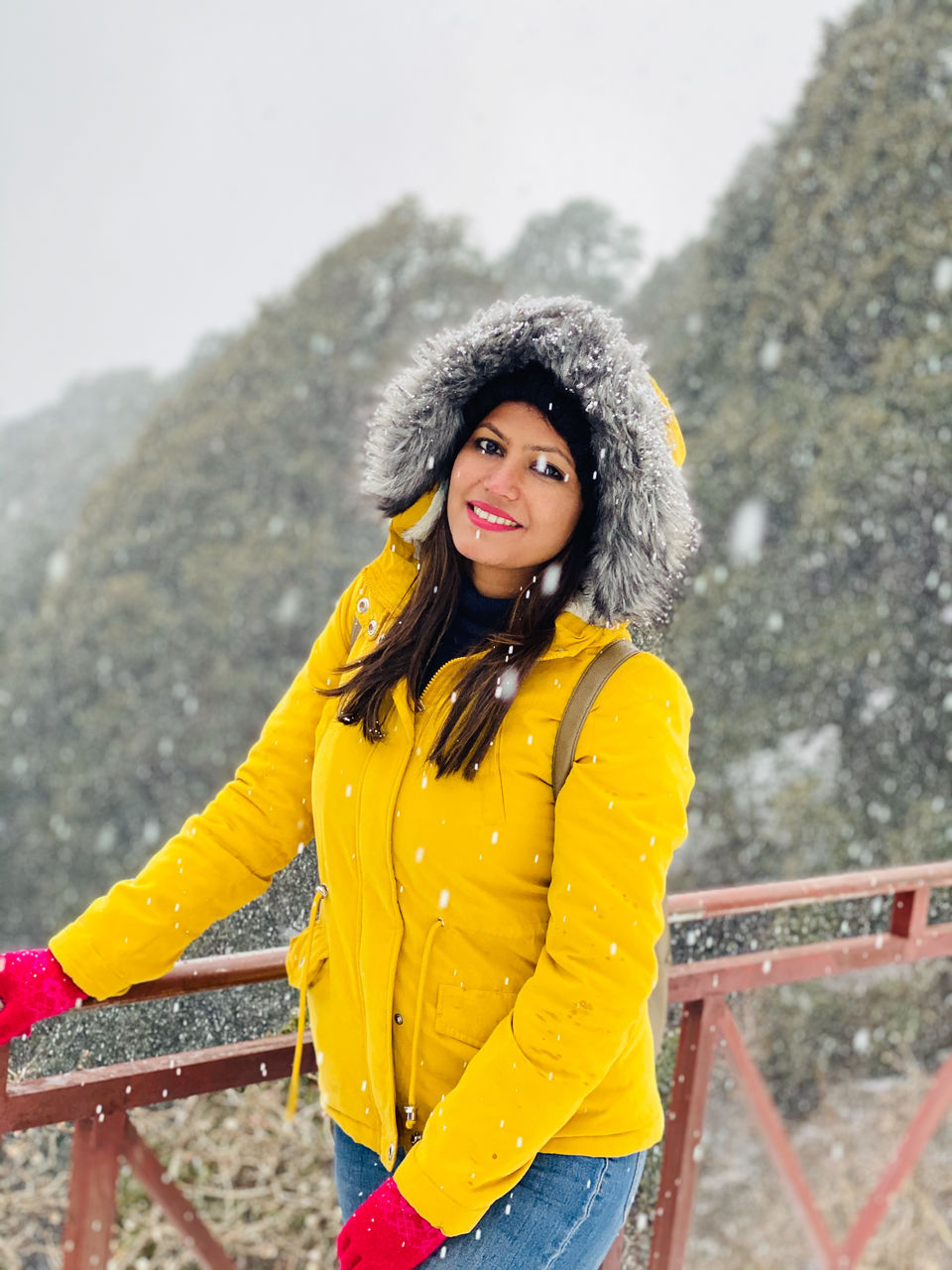 I still have that void in my heart that I couldn't make it to the temple but all I learnt was, its not always important to reach at the destination what matter is the journey, the experience, the fun we have with our friends on the journey.
Next day we left for the Delhi and returned back with lots of beautiful memories.
I will definitely go back to Chopta once again, and this time to the Temple for sure.
#Lockdown