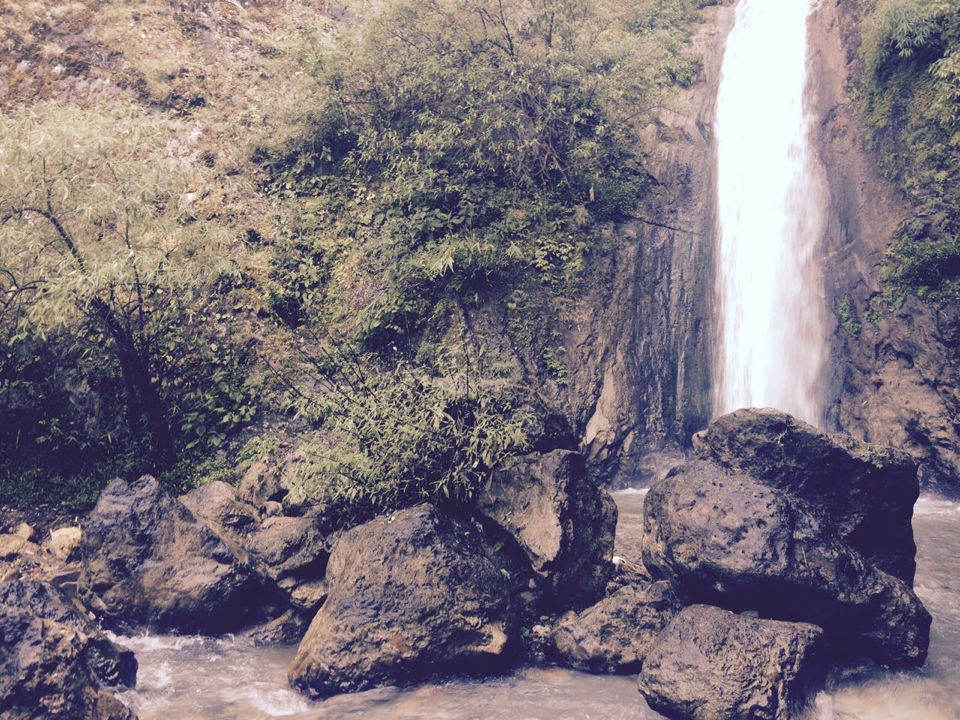 So what do you do when a challenging project comes in lives of your team? You take them hiking.. to remind them they are the best people to work with. No management or team building jargon I'm going to use here. Just a day when people need to their strengths and how much they cherish each other. A day away from the emails, meetings and follow ups.
Our day started early, where we started at 7 in the morning to Jharipani, a beautiful waterfall just a short drive away from Dehradun.
A bus ride later, with people crooning some B grade movie songs, we reached the place from where we severely "unexercised" people have taken the pledge to walk all the way to the fall.
Greeted by blue of the sky and green foliage, you can feel all the worries melting away. With slippery moss lining our path and birds chirping goading you to take one step further. So the trek is concrete paved for most of the way. But at this time of the year it can be a little dangerous, since rains have lashed doon valley till 1st week of October, I can only suggest "watch your step". We managed to reach with out much consequence and no loss.
As soon as you are about to reach your destination and the mighty rush of fall is just round the corner, boom comes a ravine. Either you jump across (which some brave few did) and for the lesser mortals like me.. we crawled on all four. Such an embarrassing sight ????. But then when it is breaking a limb then it is better to be cautious.
Climbing rocks and hopping around stones to be away from the ice cold water (don't try that, inadvertently you will have contact with that thing & that jolts you out of your tired reverie) we reached there.
The joy of that vista opening in front of us was such that some people just gawked at this immense beauty of Mother Earth.
Post we ate what we cooked, laughed heartily at people slipping. What a day! I wish we had more days like these in this fleeting existence of ours. A day where people surprise you with their resilience, unwavering support of the people you work with.
To more days like these and to preserving this heritage of ours.
See you all soon!
Best,
Anvita