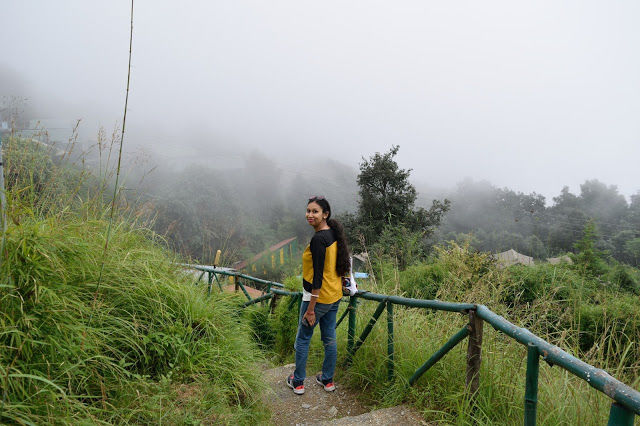 The time we spent in Kilbury was an experience out of the world! Not that we saw many exotic birds, but the feeling to be surrounded in wilderness itself gave us goosebumps. As we bid adieu to Kilbury, our driver Jitender ji drove us to Pangot with a surprised look.
Creasing his forehead, he hesitantly asked us if we were camping in Pangot. Getting a no in response, he said Pangot is a village and there is nothing to see. We could not agree more with him but who wants to miss the breathtaking view of the hills? We got off at CampMehi and descended the little slope.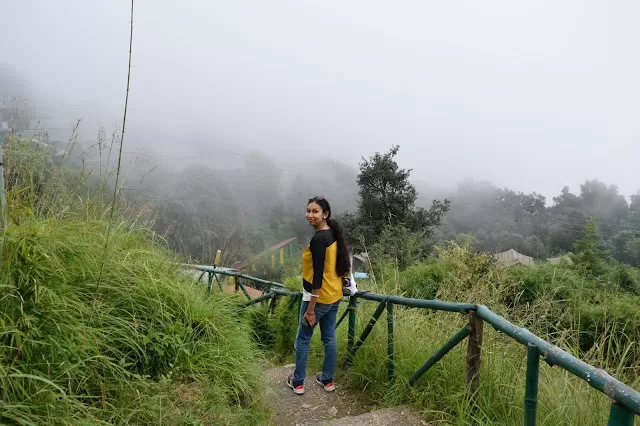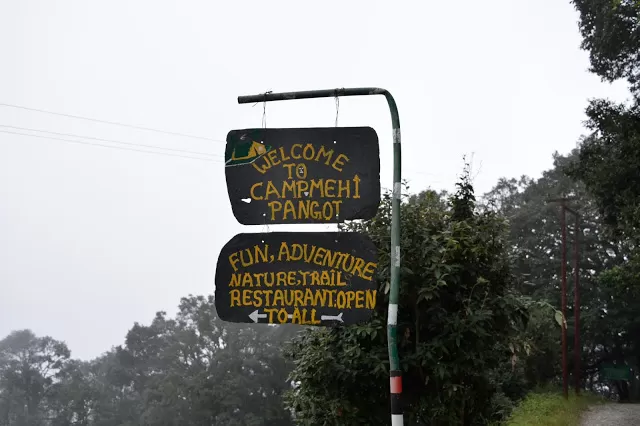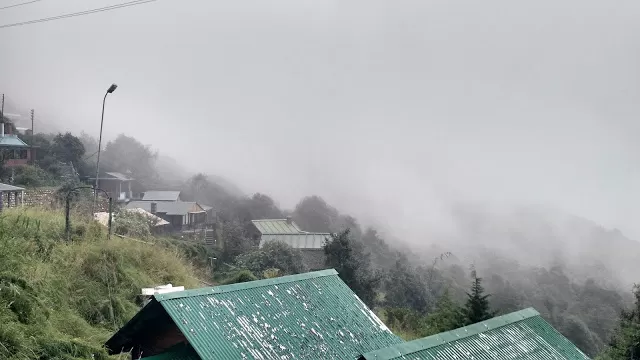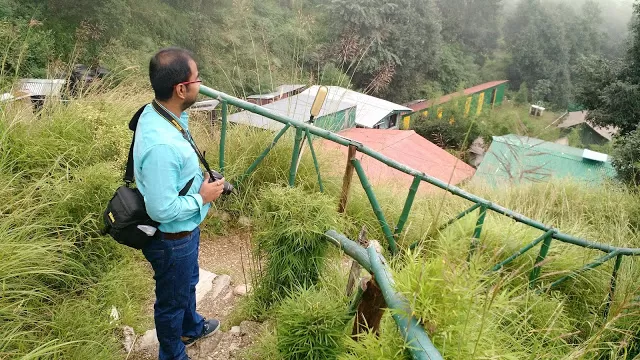 What to see and do?
Well, as correctly said by Jitender ji, Pangot is a remote village surrounded by dense forests. Tourism has developed here of late due to some commercial activities like camping and trekking. Sadly, forests are being cut down to build camps, resorts and huts. Perhaps our coming generation may not see any forests here.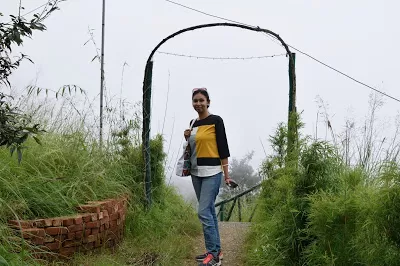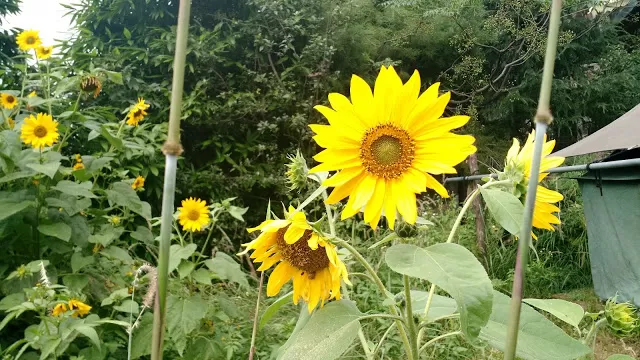 Tourists go to Pangot to relax in nature. The private tour operators offer tent stay, bonfire, group activities, bird watching, trekking etc in their package deal. Pangot is a place to practically do nothing. Come here one weekend, breathe, unwind and go back home with a refreshed mind!
If you stay in Pangot, I recommend camp stay. The feel is adventurous and unique. A hotel stay is just another stay yeah? Stay in the tents and feel the forest in your sleeve! I am sure jungle animals stray into these places too! Dont intend to scare you, but yeah, that might just be another thrilling experience. Needless to mention, group of friends will enjoy a lot.
Advisable carry mosquito repellent and torch with you for camp stay.
Please do not trash in the forests. Remember you are educated responsible tourists!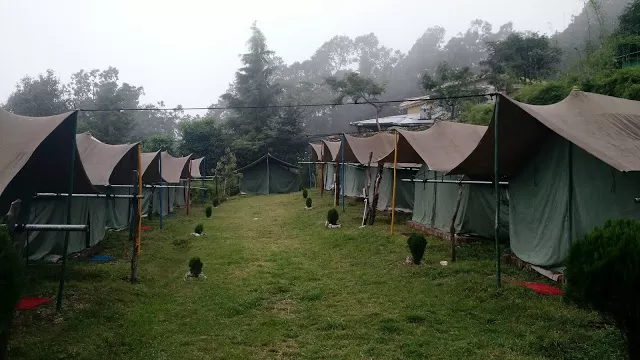 We took a round of the whole place, tents, walked on the nature trails, took pictures (ofcourse) and left from Pangot in less than forty minutes. It seemed the clouds were waiting for us to leave as the moment we crossed Kilbury forest, it started to pour. The already pleasant weather turned romantic.
However rains ruin travelling plans most of the times. Braving the slippery roads and traffic, we took shelter in one of the restaurants in Bara Bazar and waited for almost an hour post lunch for rains to stop.
How to reach Pangot-
Pangot is roughly seven kilometers from Kilbury and seventeen from Nainital. Only private vehicles or taxis can ply on the roads. No public transport available here.
Caution- Roads are too narrow for bus/tempo traveler bus.