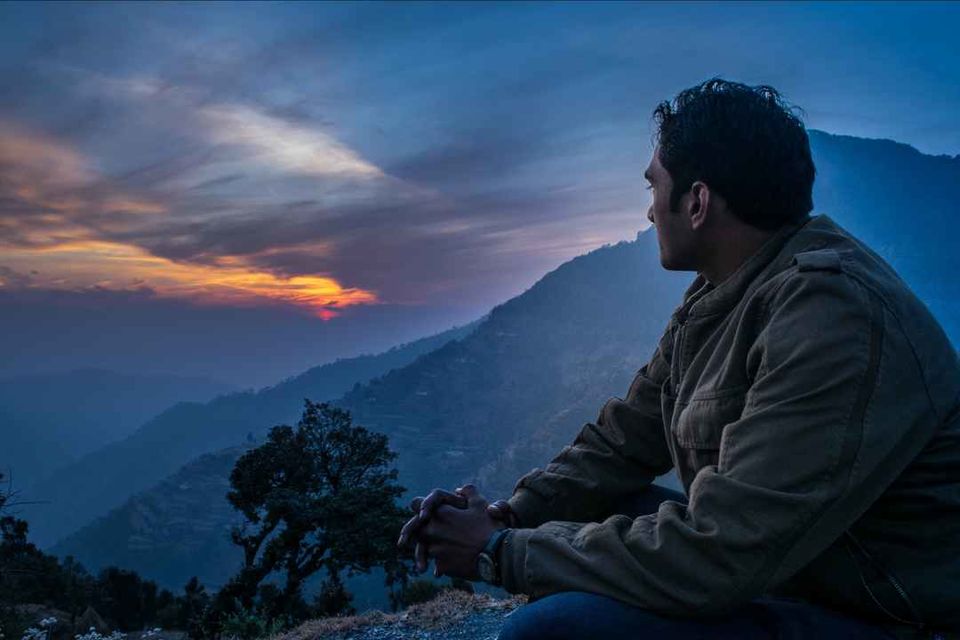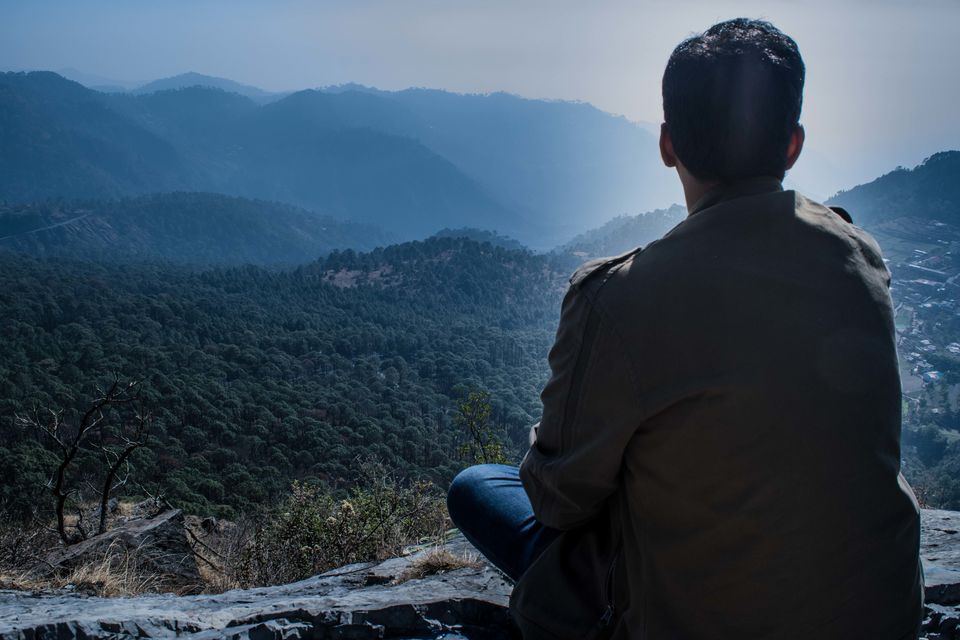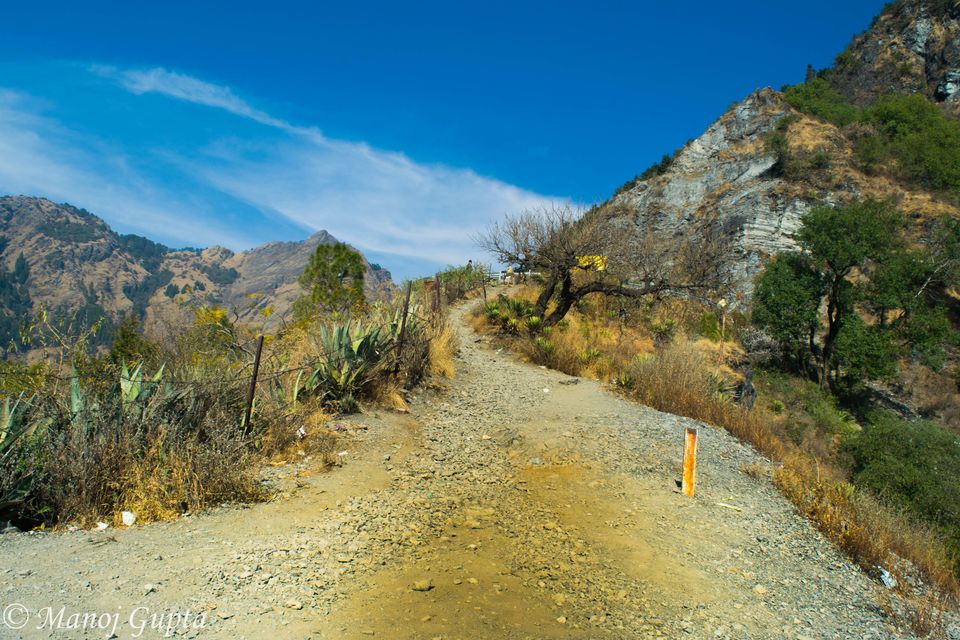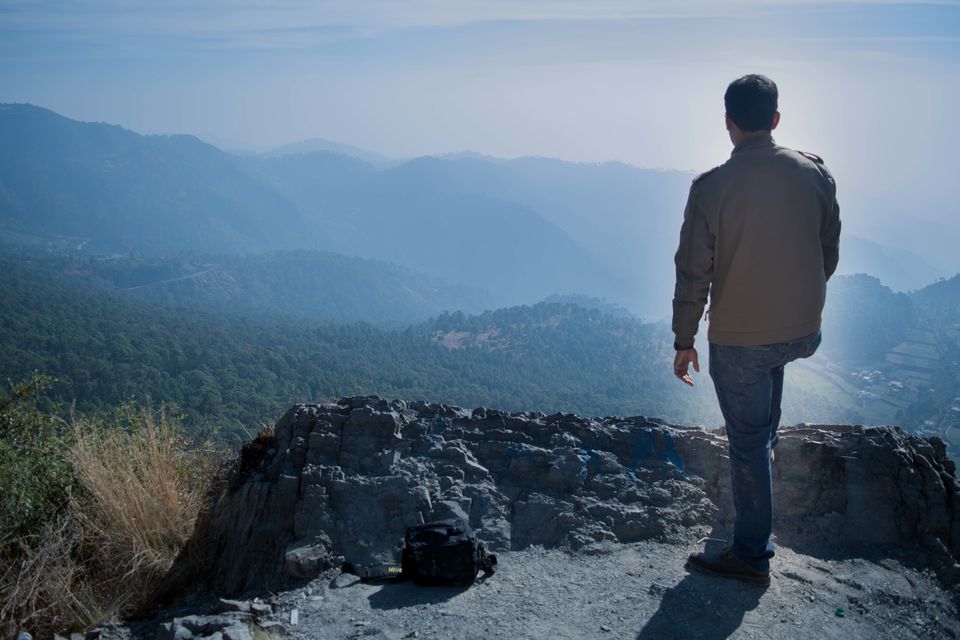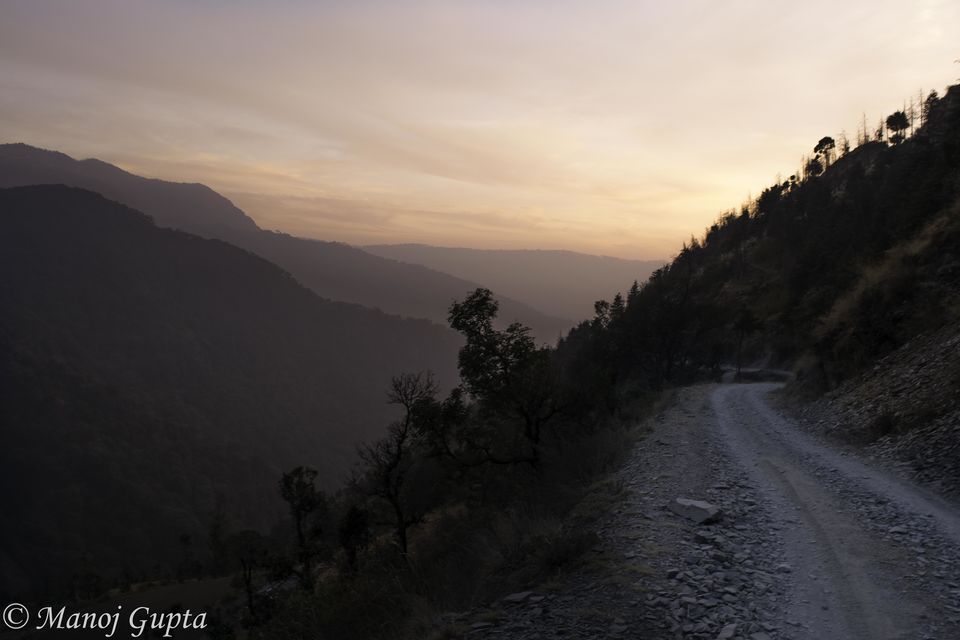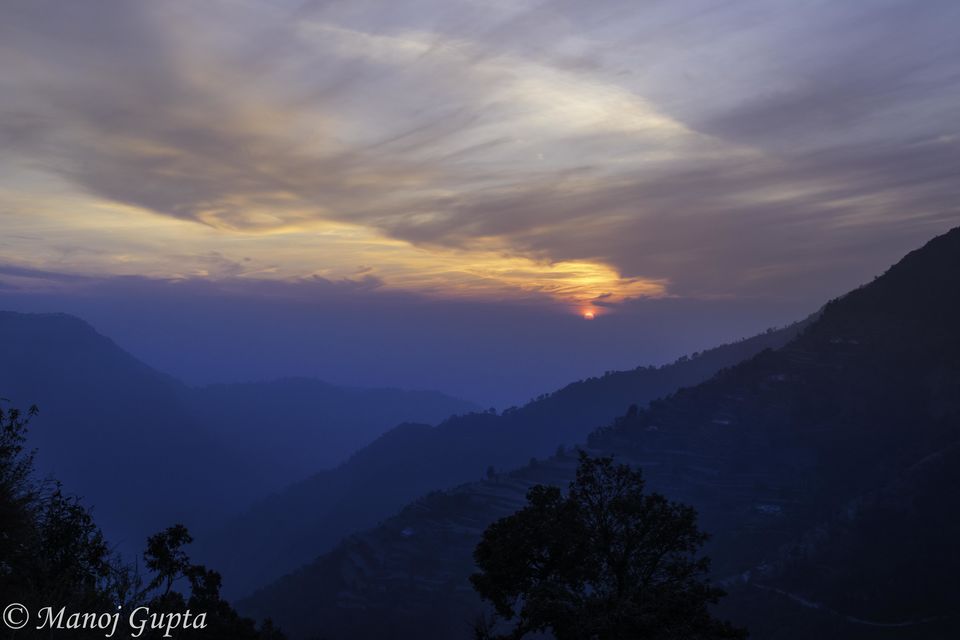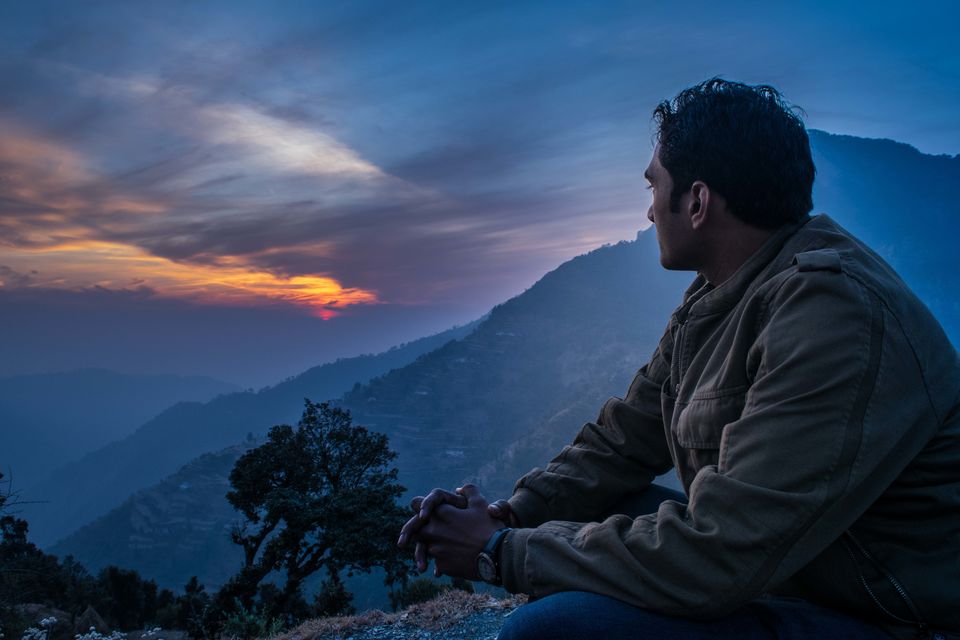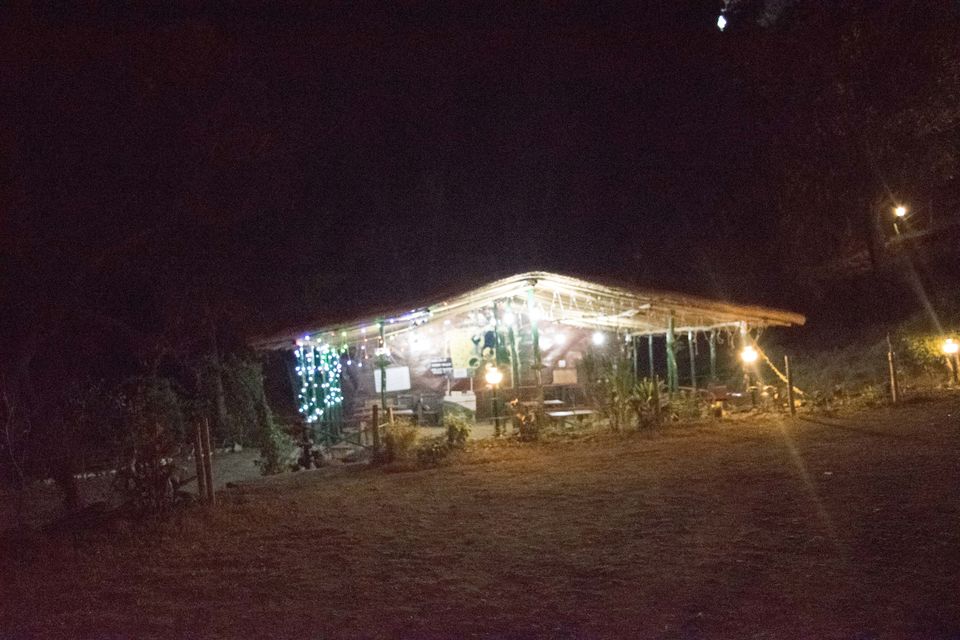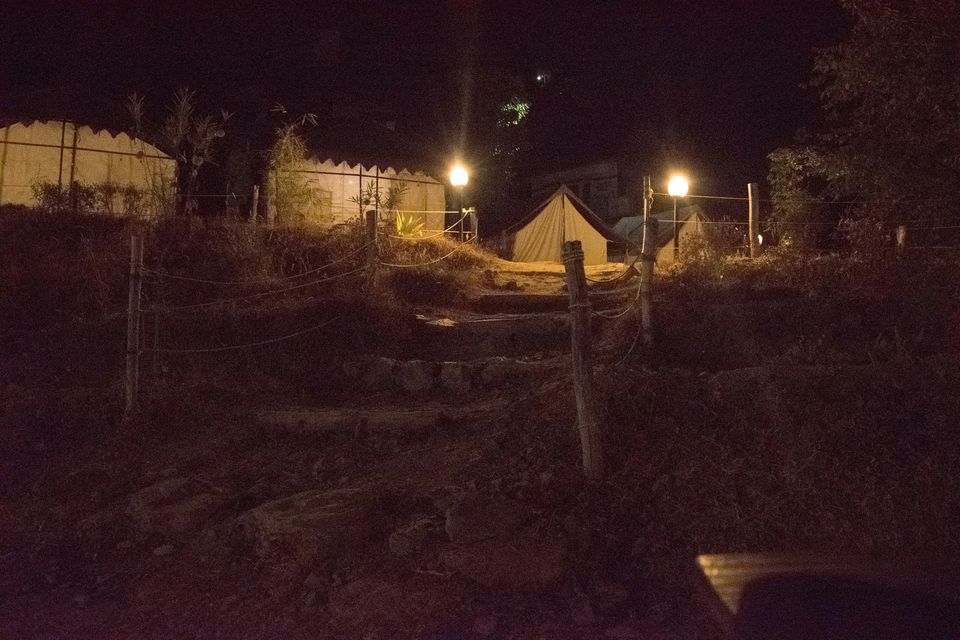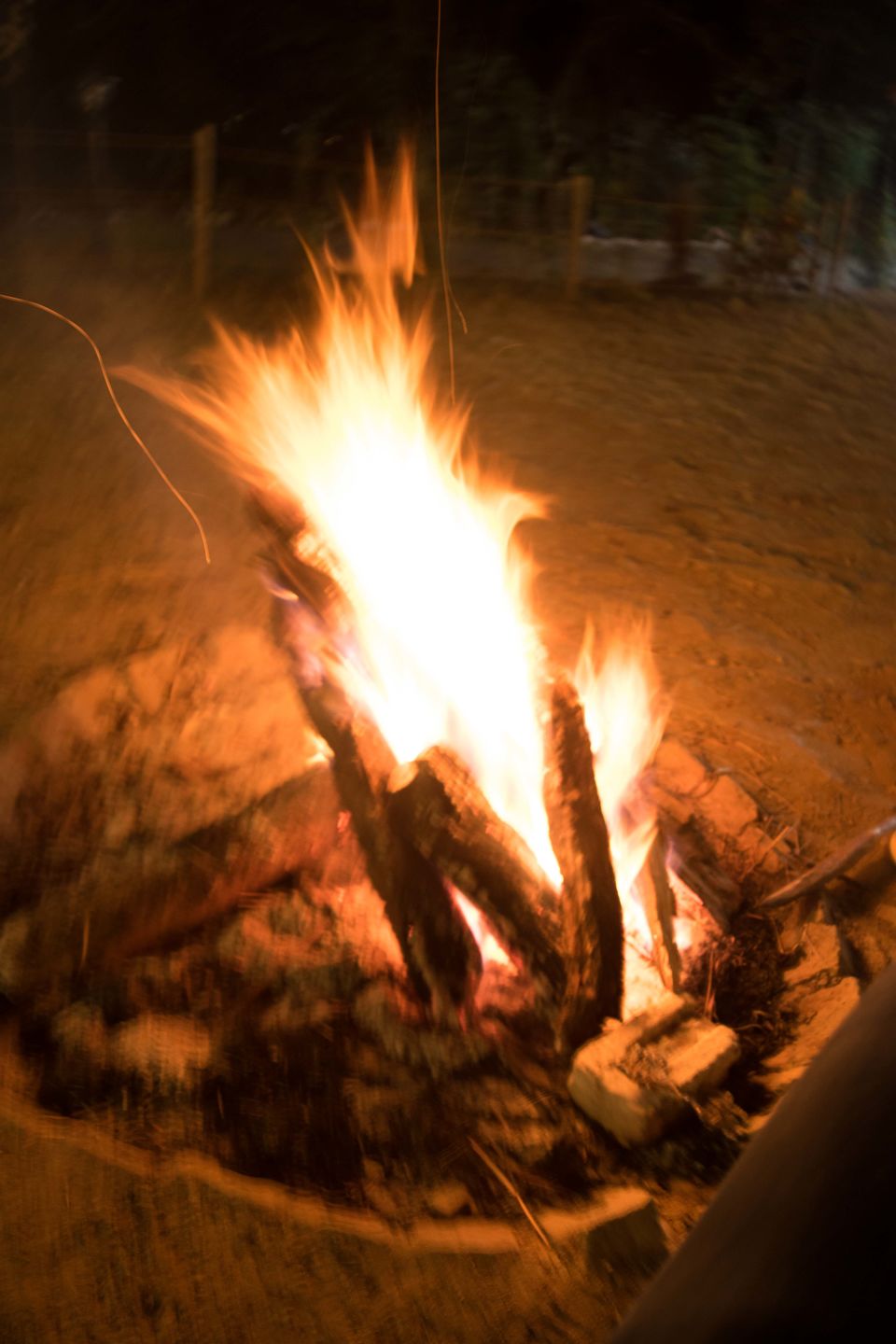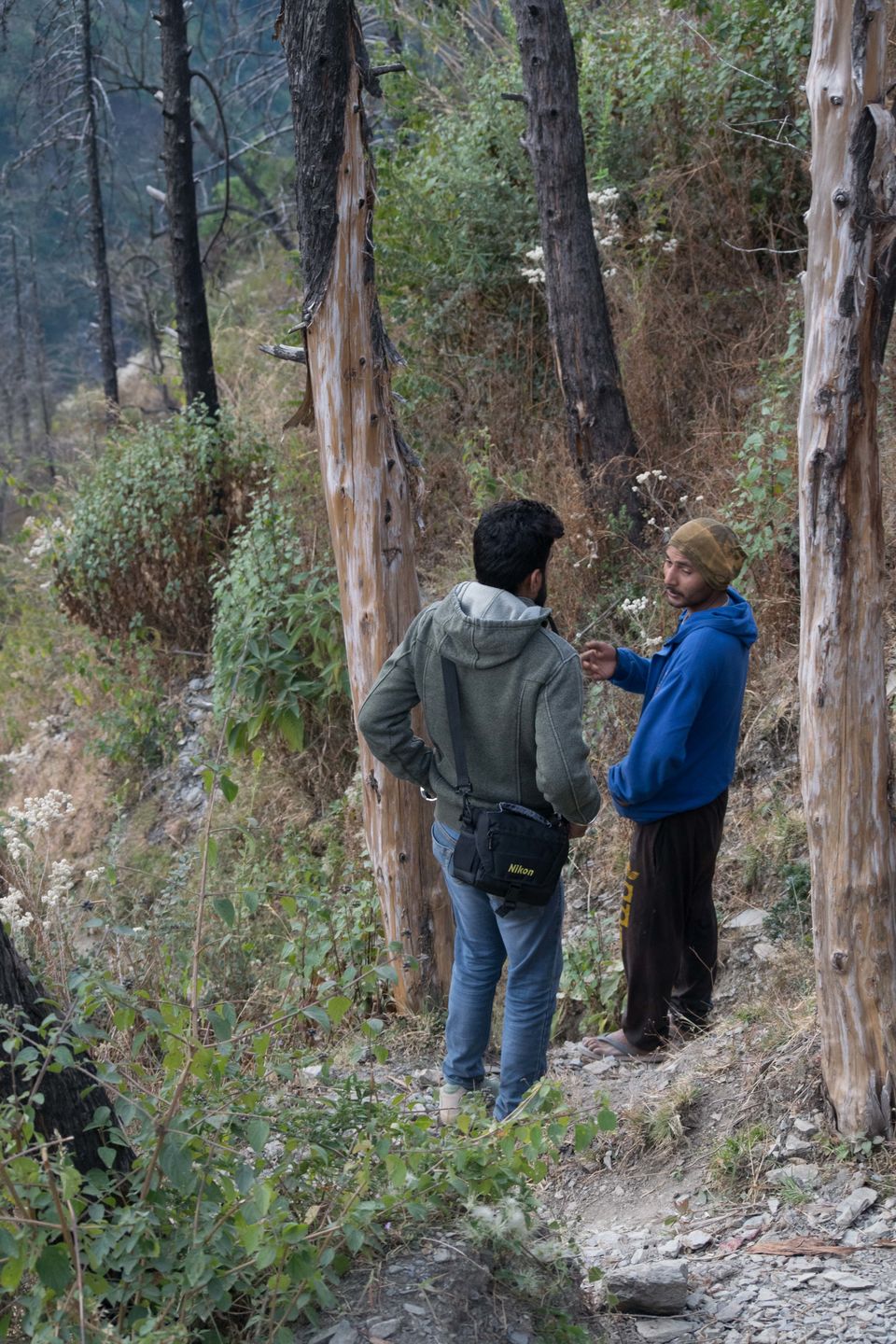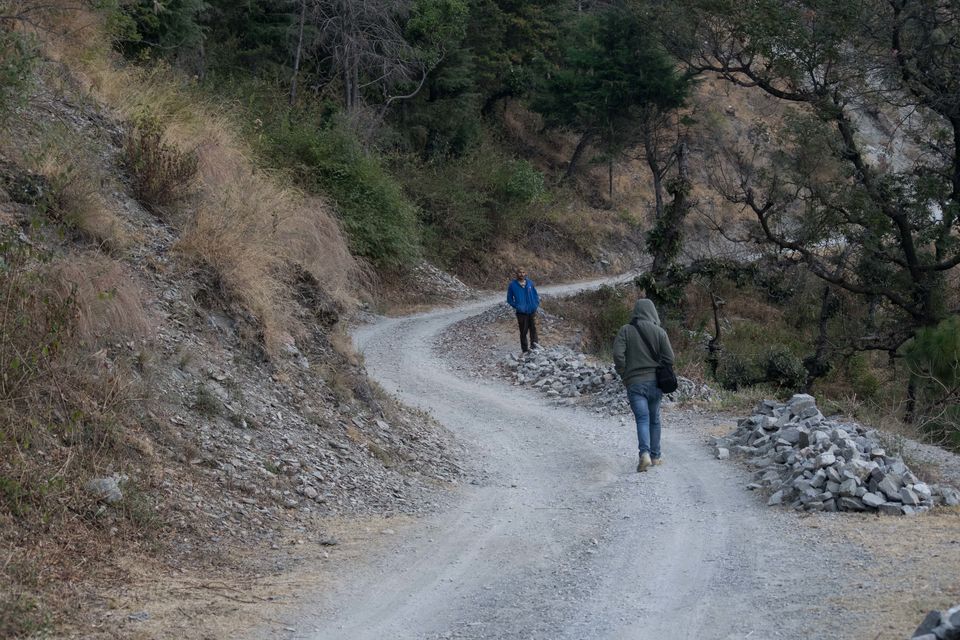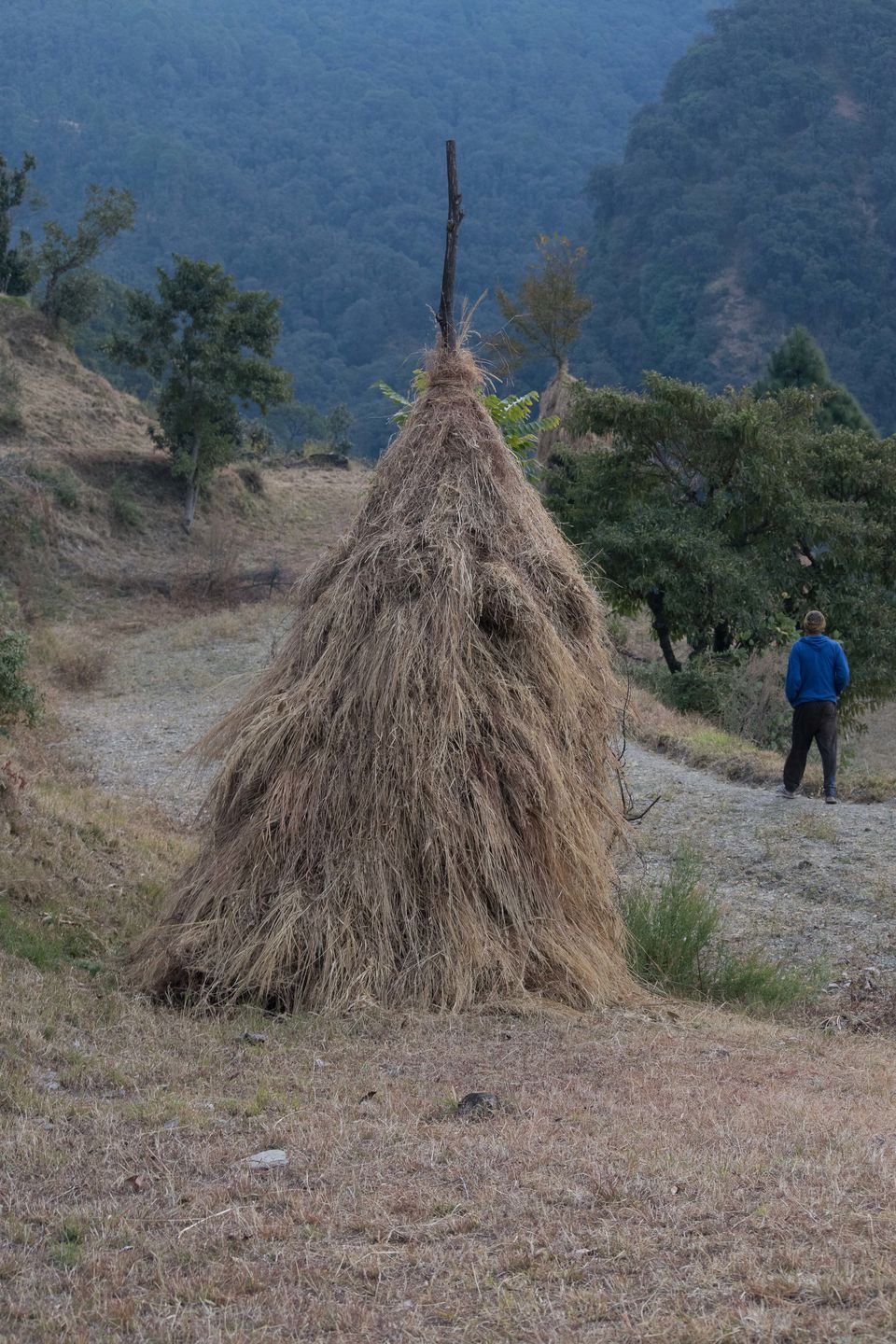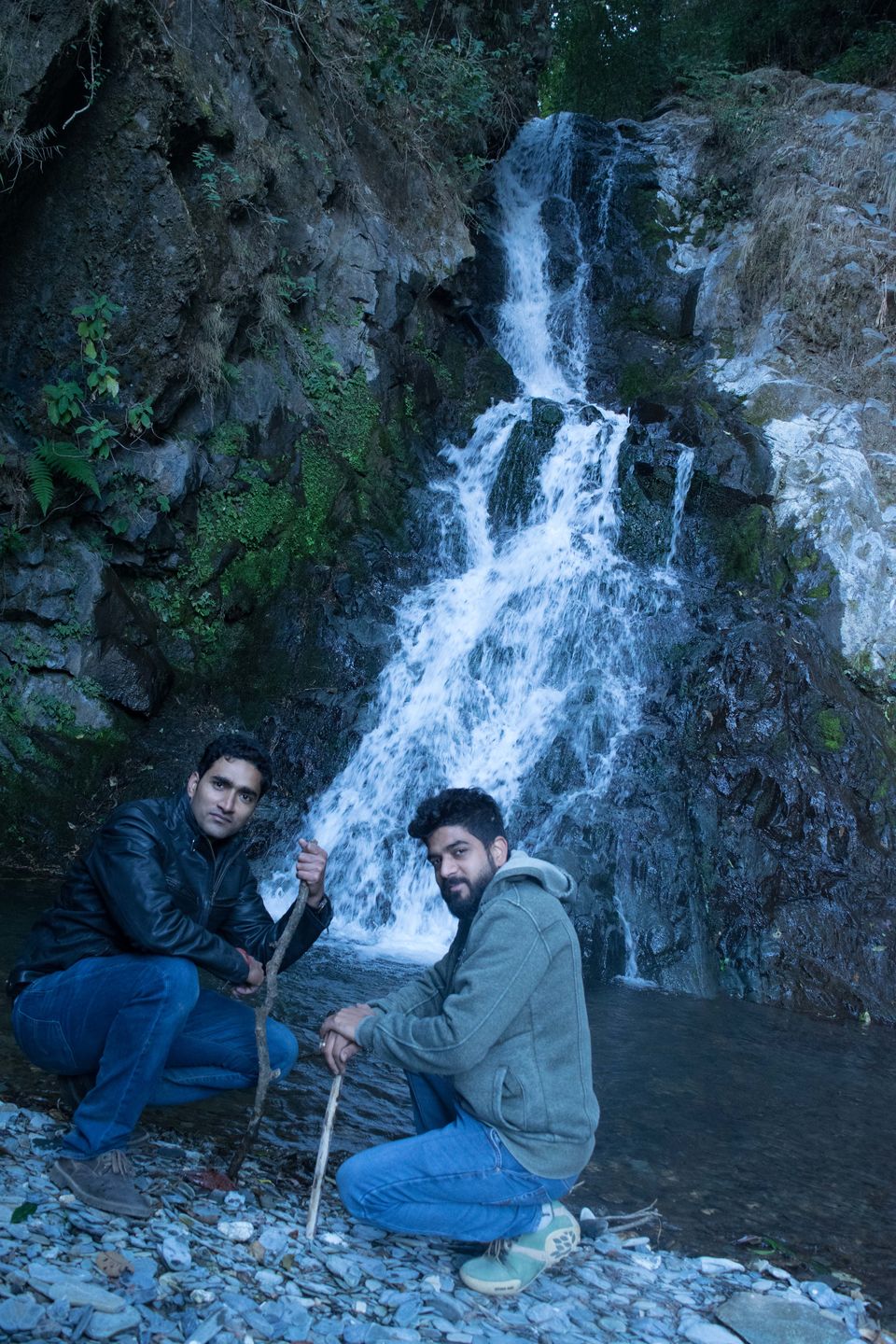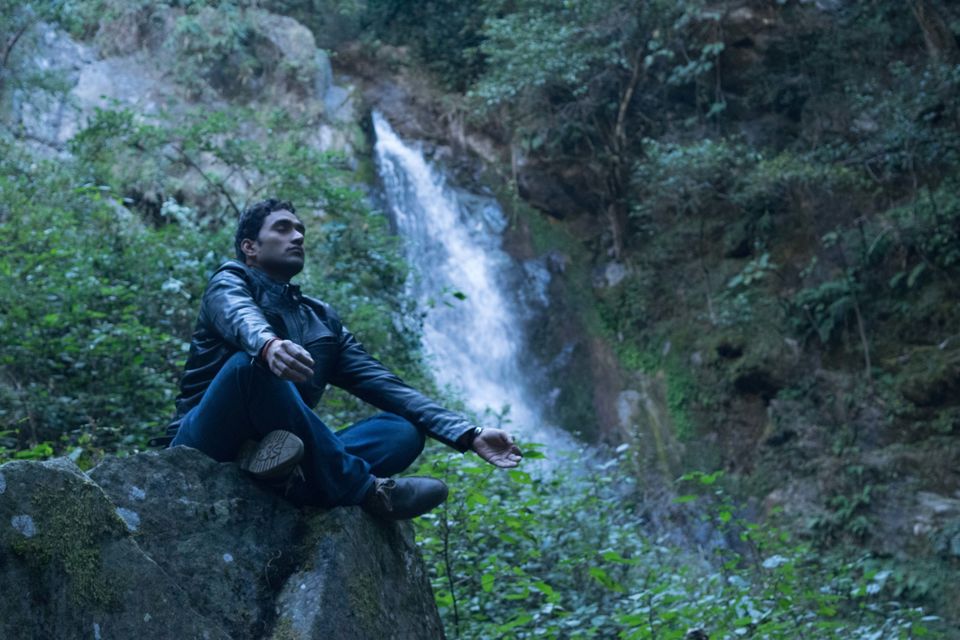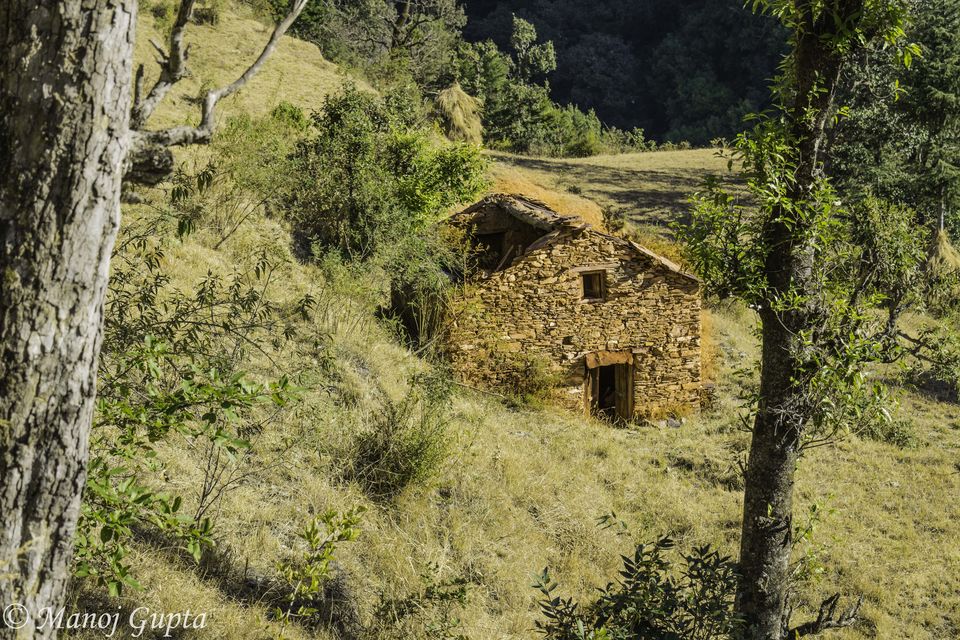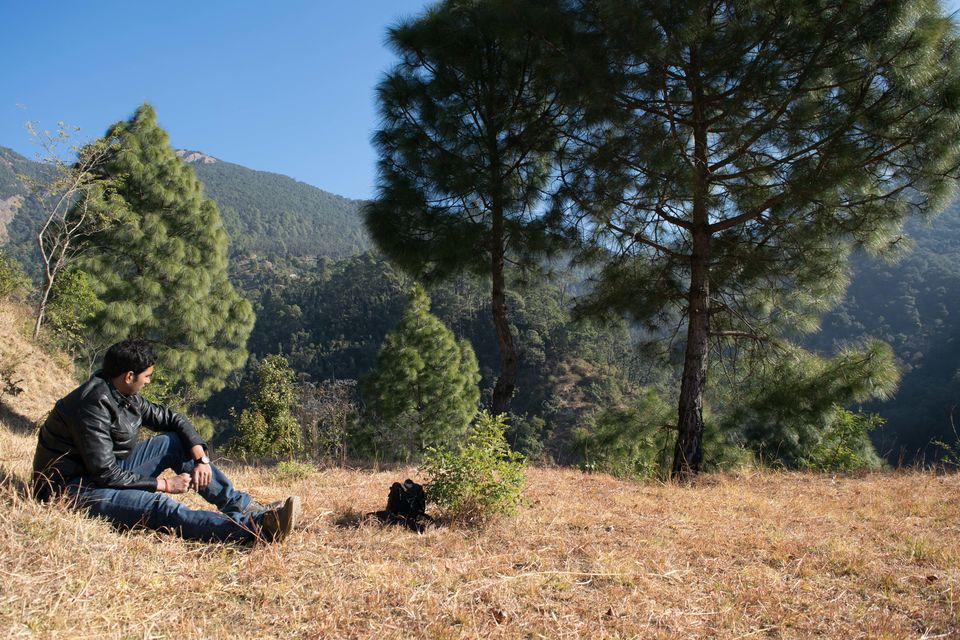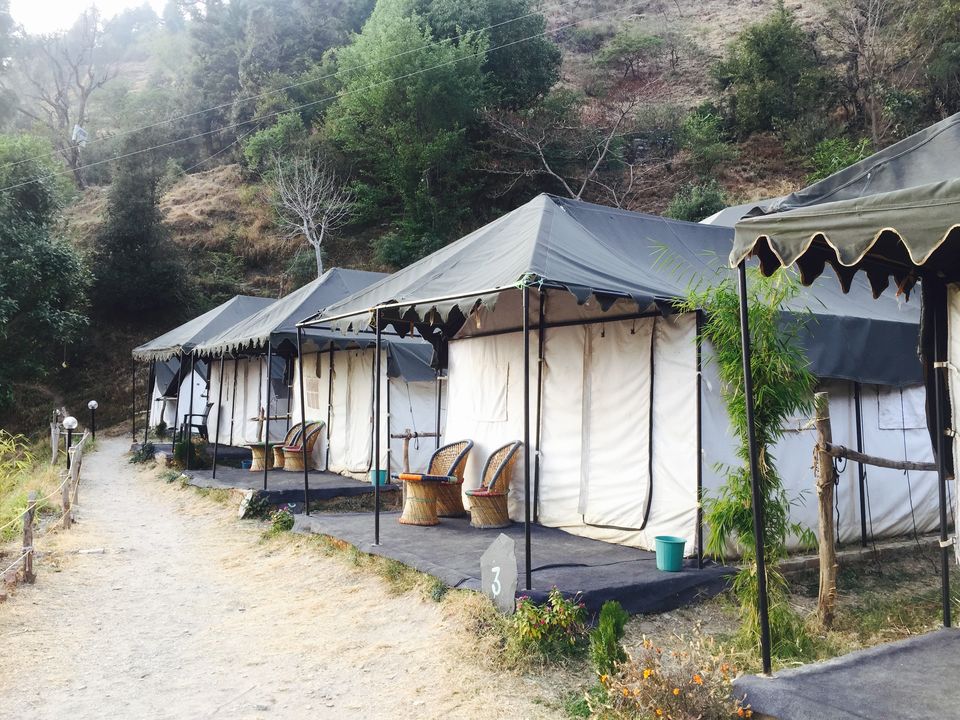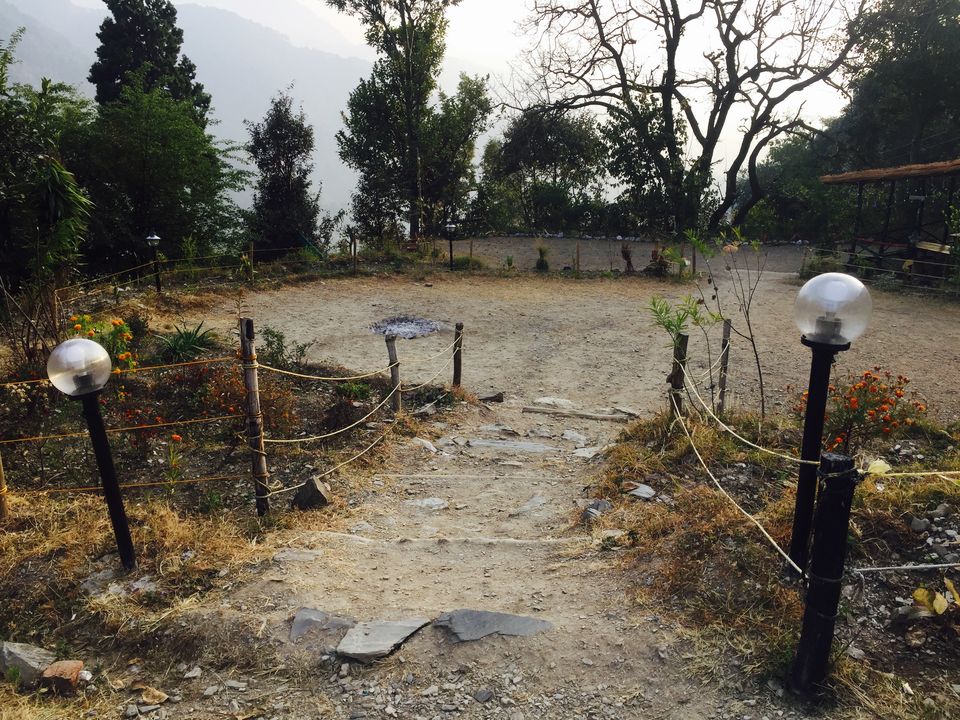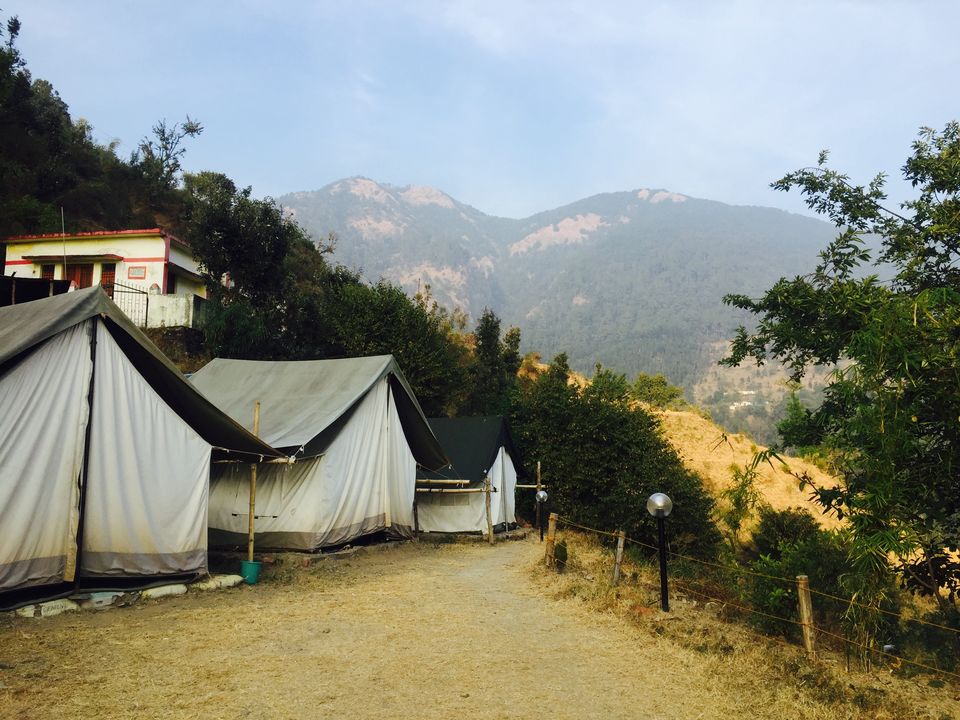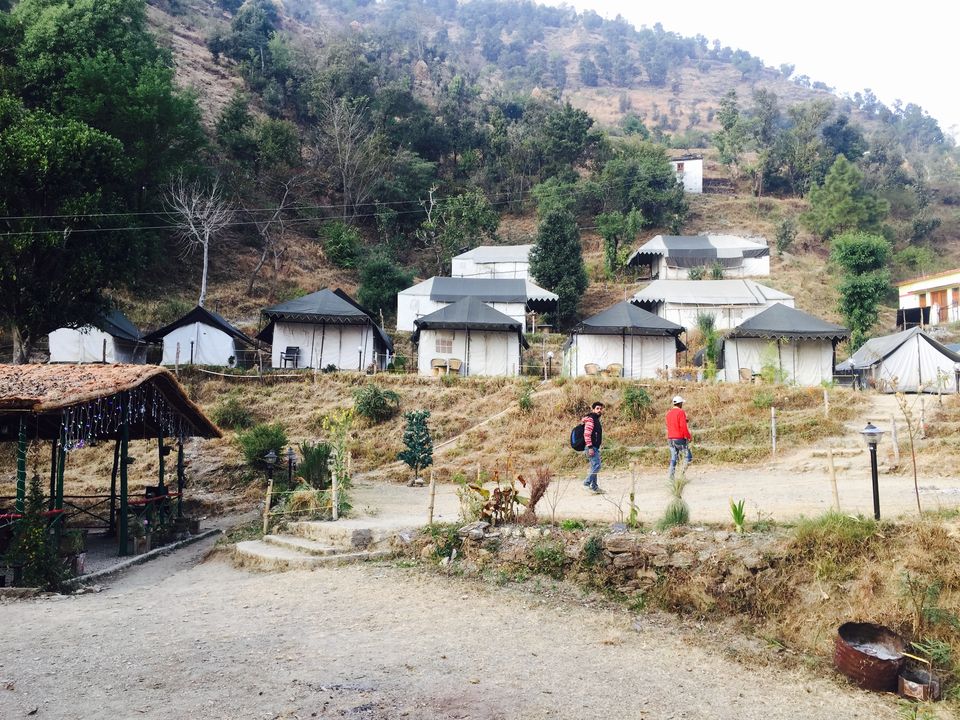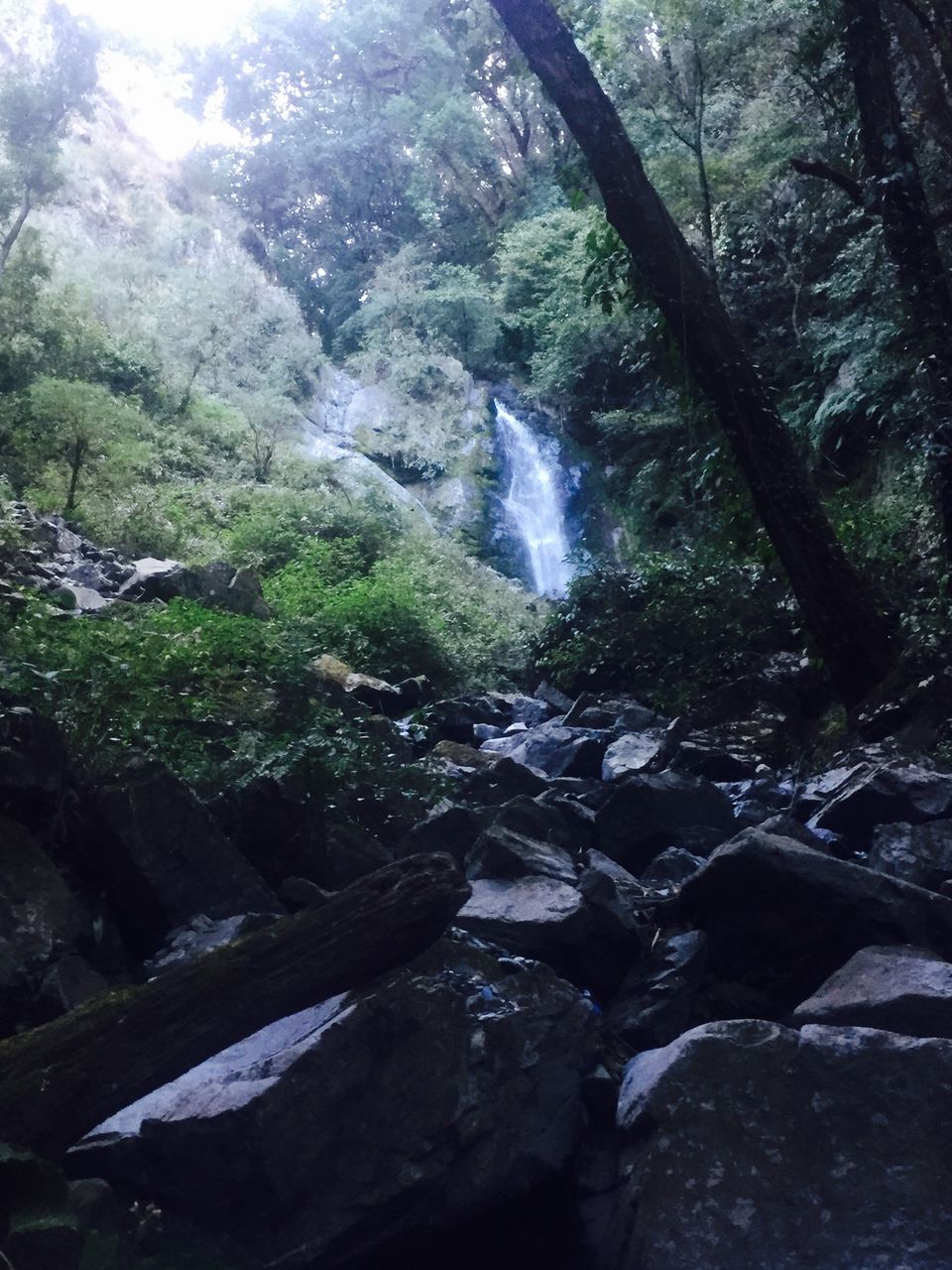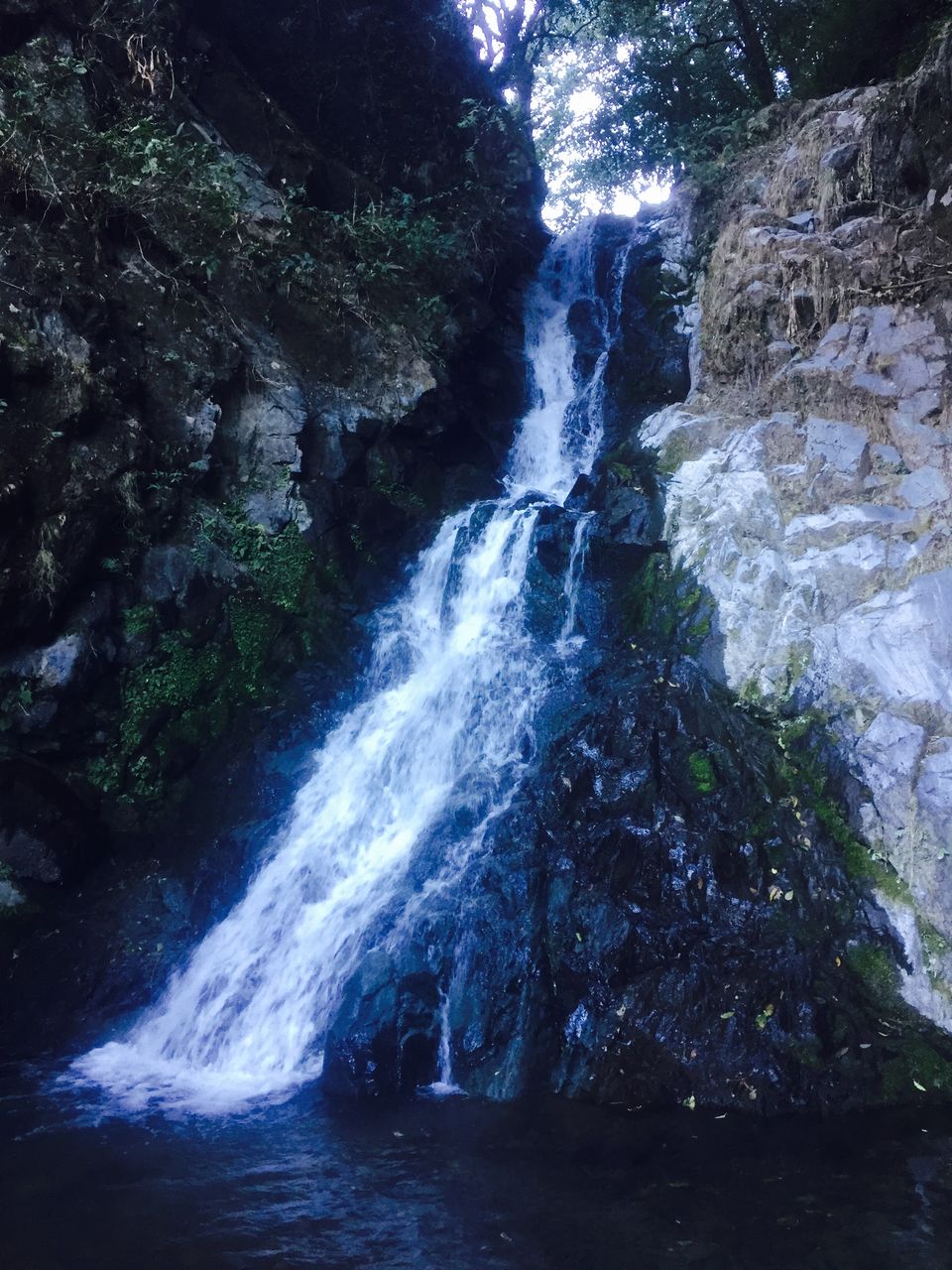 Introduction

Pangot is a peaceful charming hill town, which is around 13 km from the very popular hill station of Nainital in Uttarakhand. Placed in the hilly Kumaon region, it is one of the best weekend getaway destinations from Delhi. If you have an interest in trekking, trek route from Pangot to the Naina Peak is one of the most amazing ones. Pangot is a paradise for bird watching activity and for nature photographers. Kilbury and Snow View Point are two perfect locations for both the activities. You can spot as many as 580 fauna species including Lamergeyer, slaty-black Forktail, khalij pheasant and Himalayan griffon. Between November and February, this place is covered with a white sheet of snow. Pleasant climate, picturesque landscape and relaxing charm of Pangot town, every year attracts a good number of tourists who wish to spend a relaxed vacation while being close to nature.
We woke up around 5:30am and around 6:30 we left the camp for birdwatching and trekking to nearby waterfall, the sound of which can be heard at the camp the whole time, the camp supervisor usually starts the day after breakfast around 9:30 am, but we started early to save time as we needed to board train .
It took around 3 hours on a whole.
We reached to the waterfall around 8:30 am, enjoyed the relaxing cold breeze with completely magical water droplets and the silence free from usual city noise .
We came back to camp at around 11am, had our breakfast and then took rest, finally we packed bags to leave as we had already booked a cab to KATHGODAM railway station, we left the camp at 1pm to go back to Sadda dil saddi jaan DILLI (Delhi).
Feel free to ask Questions or give you valuable feedback
Day 1
Booked a Cab from Nanital to the camp site at Pangot, that included the local sightseeing.Our main focus was on reaching the camp sight so we didn't spent much time in local sight seeing. Which is in large number, a day is not enough for that, but if you wanna have a different experience than you have to let go the usual routine.
After reaching to our camp sight we took some rest and then went to nearby uphill to witness the mesmerizing sunset. It took around 30-45 min trekking to reach to a perfect spot to witness this amazing view and the real beauty of nature away from mainstream tourist attraction.