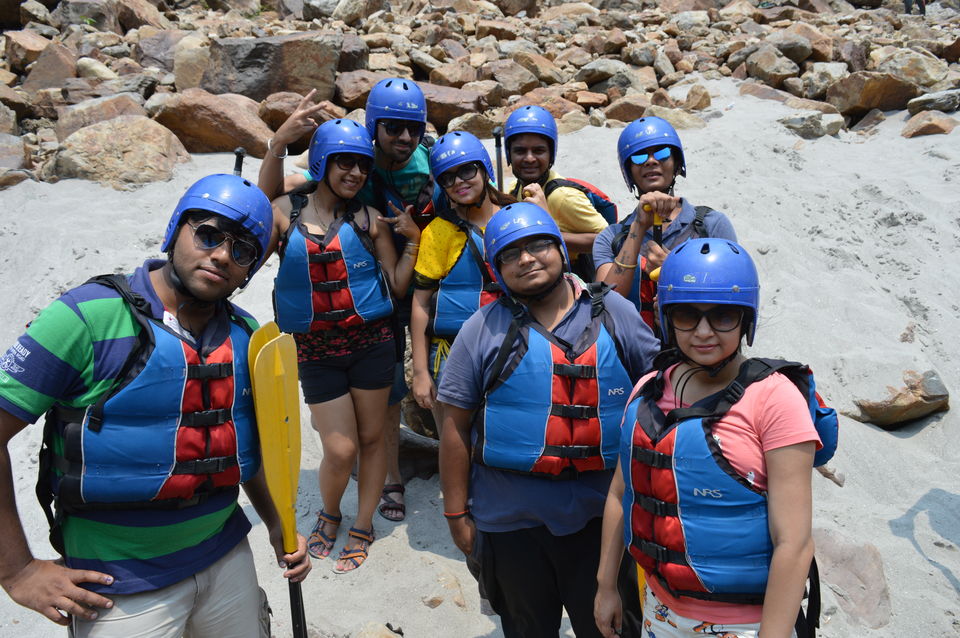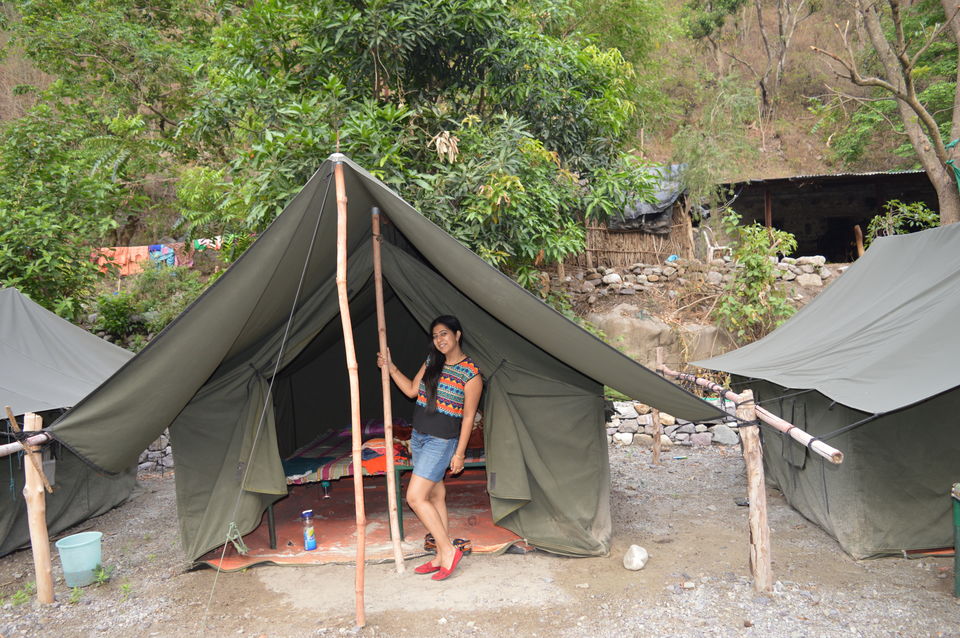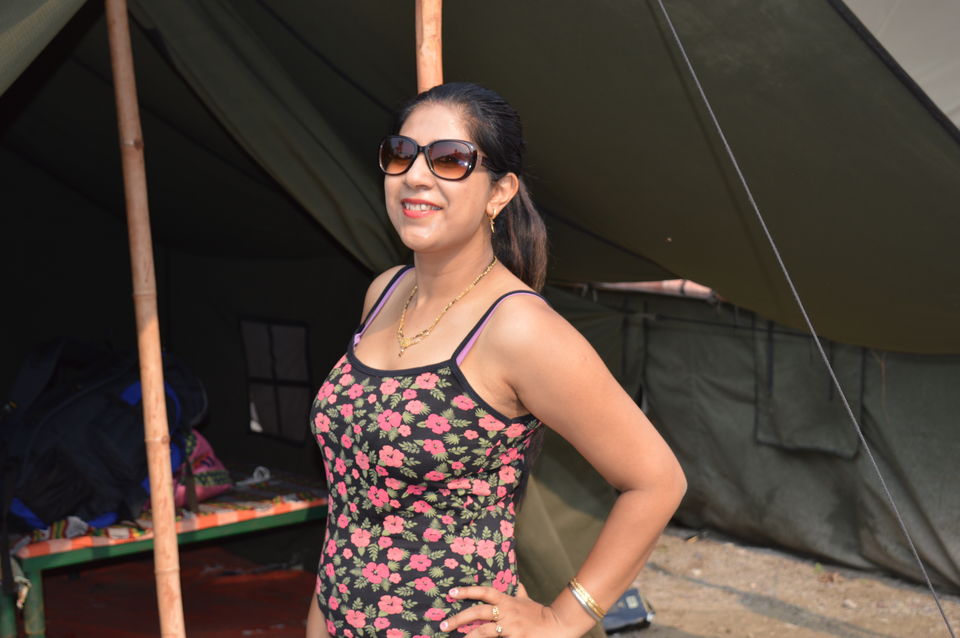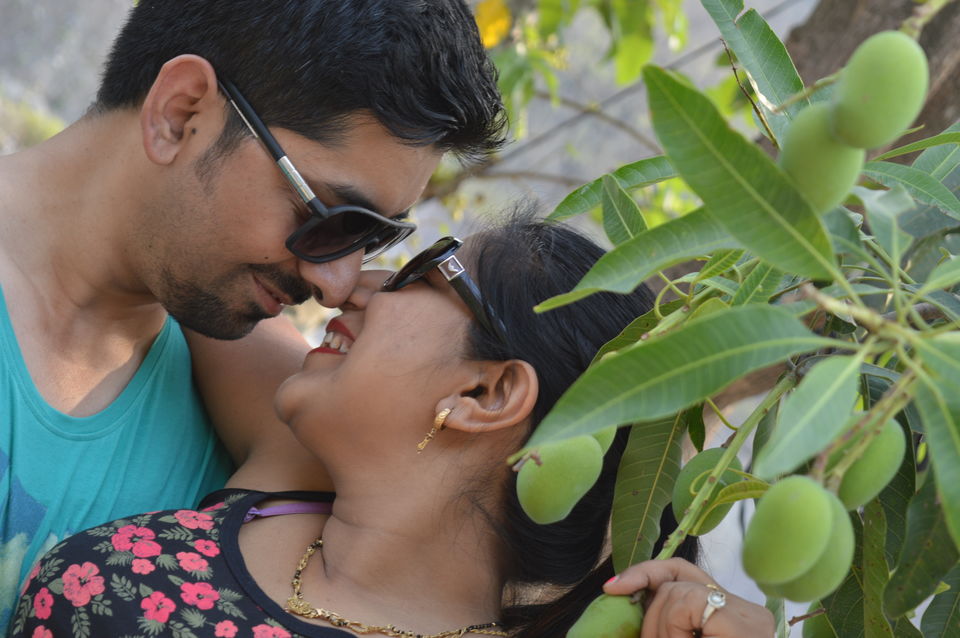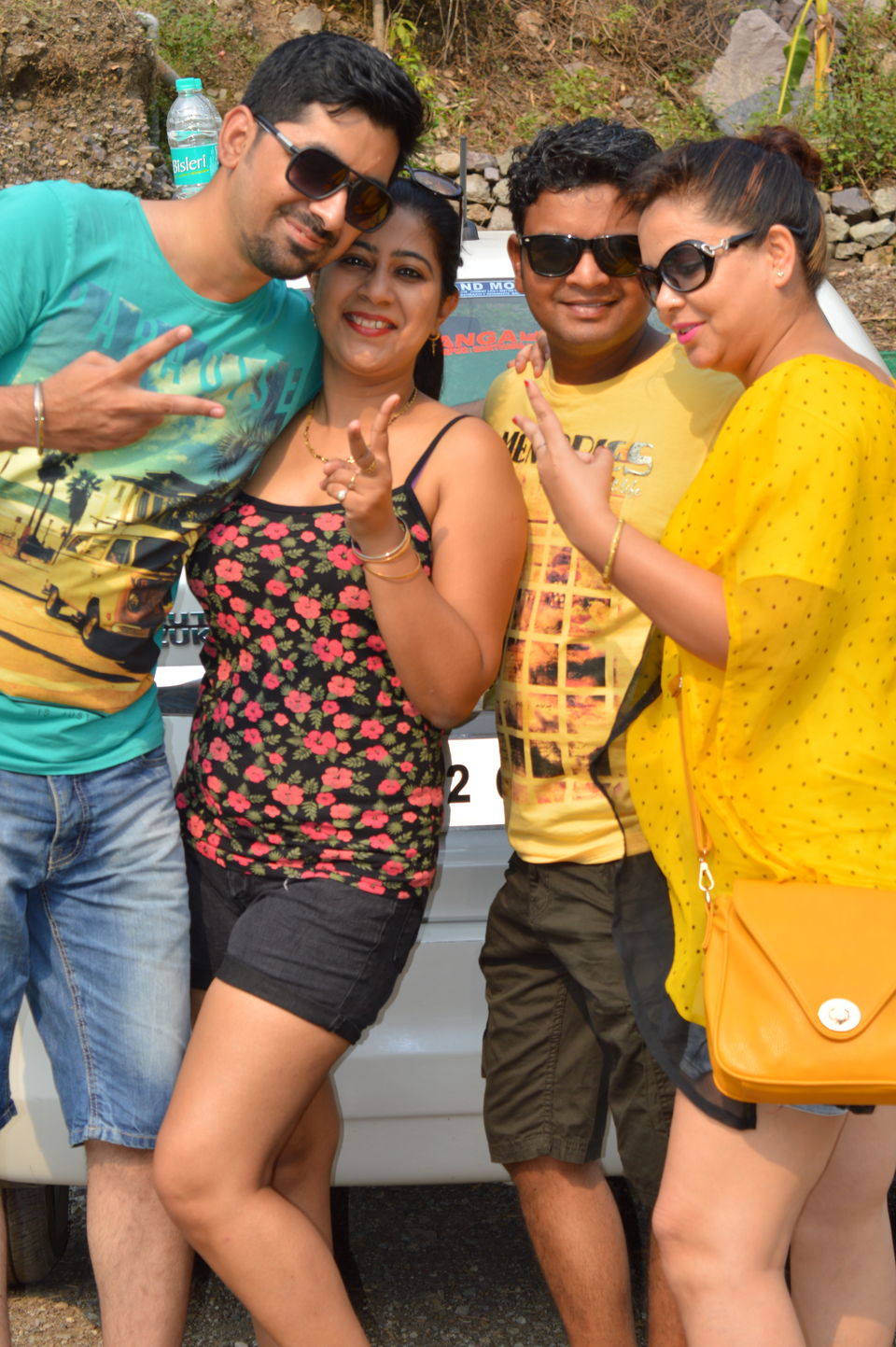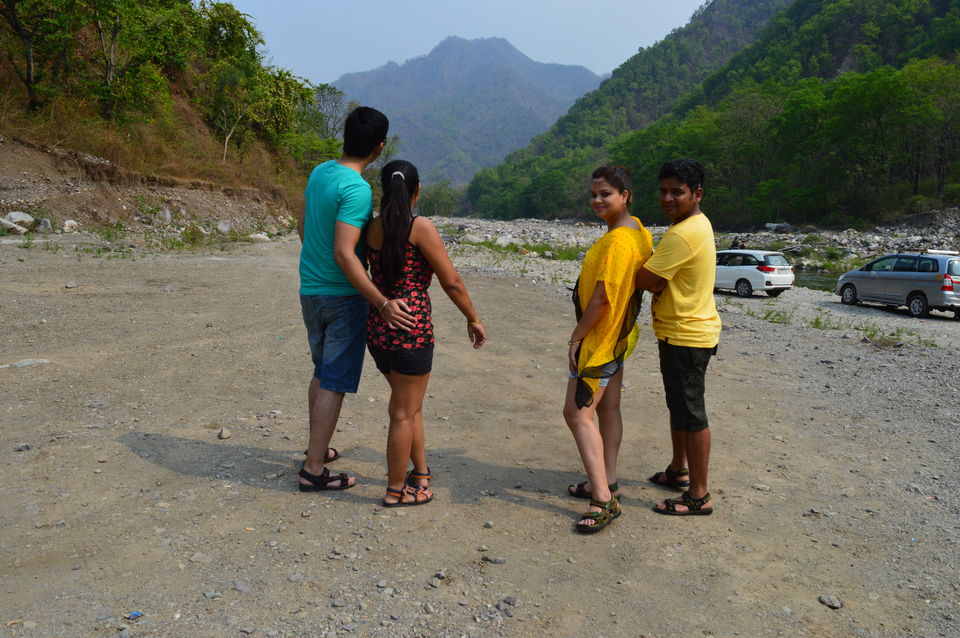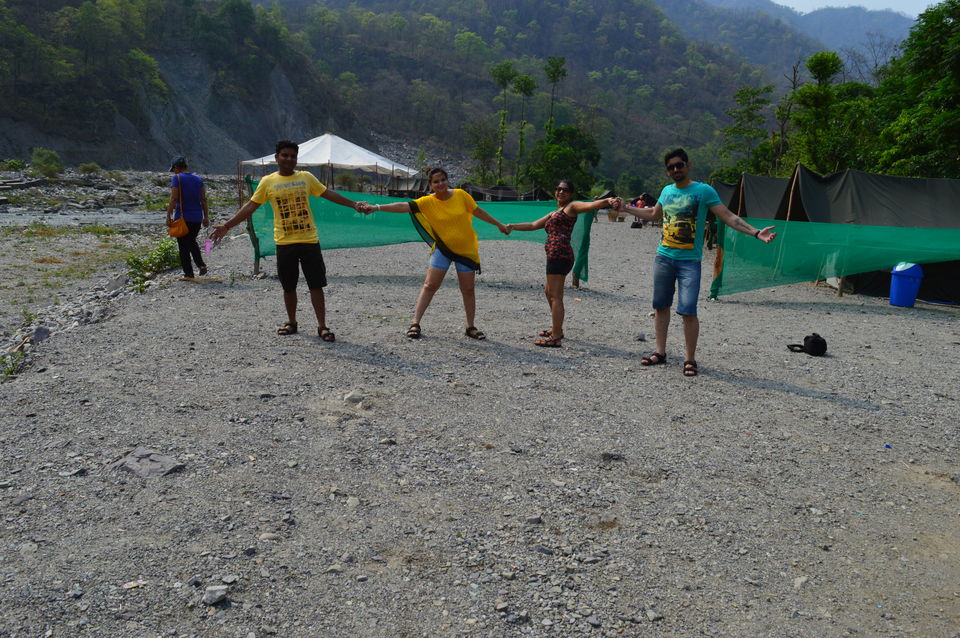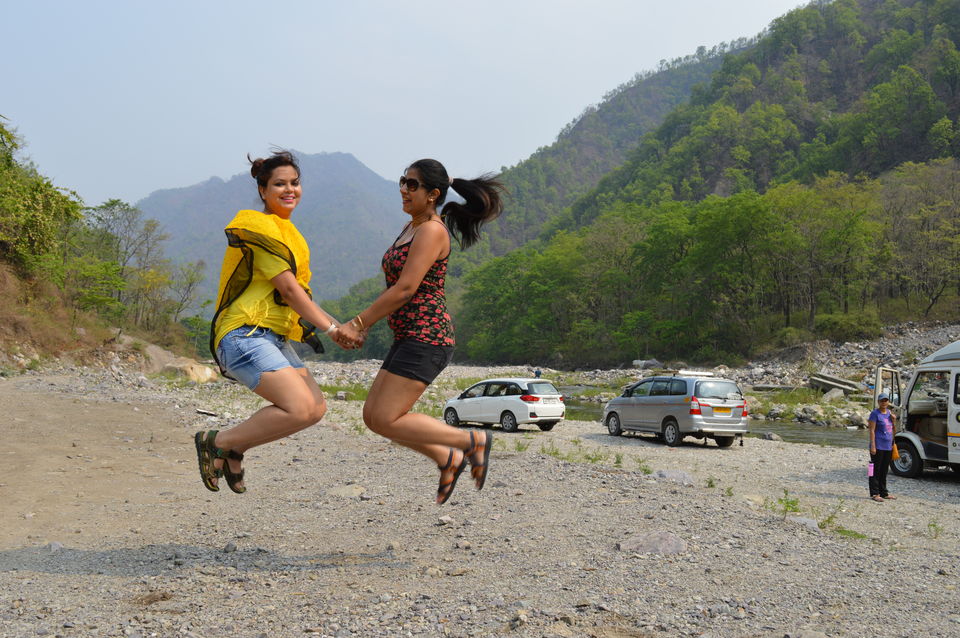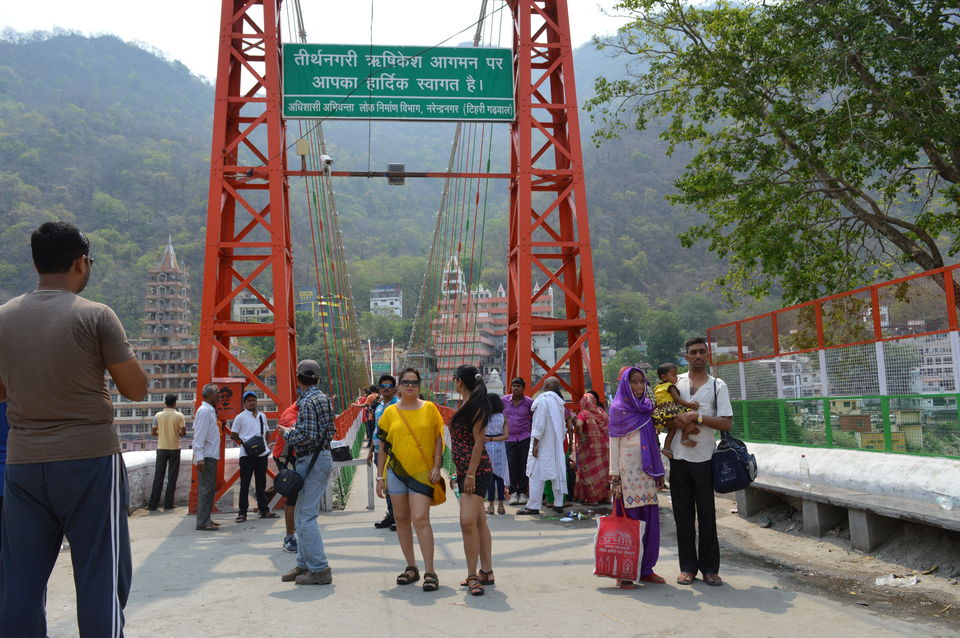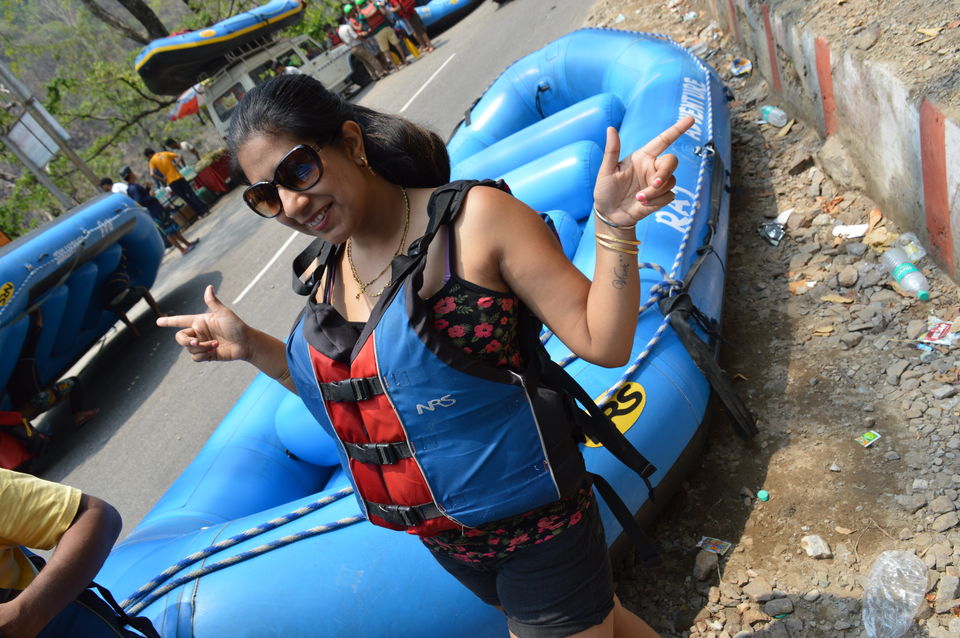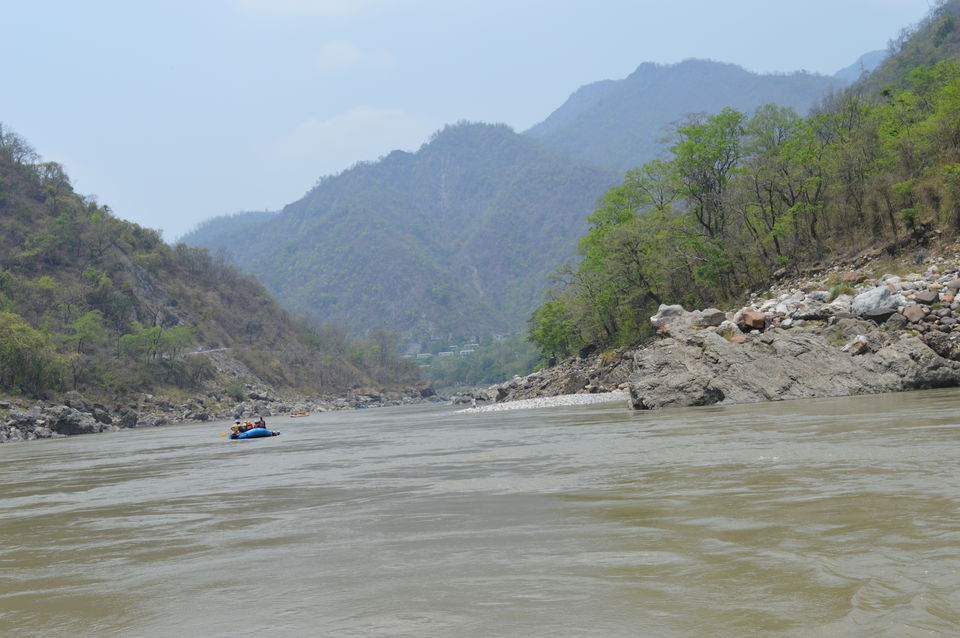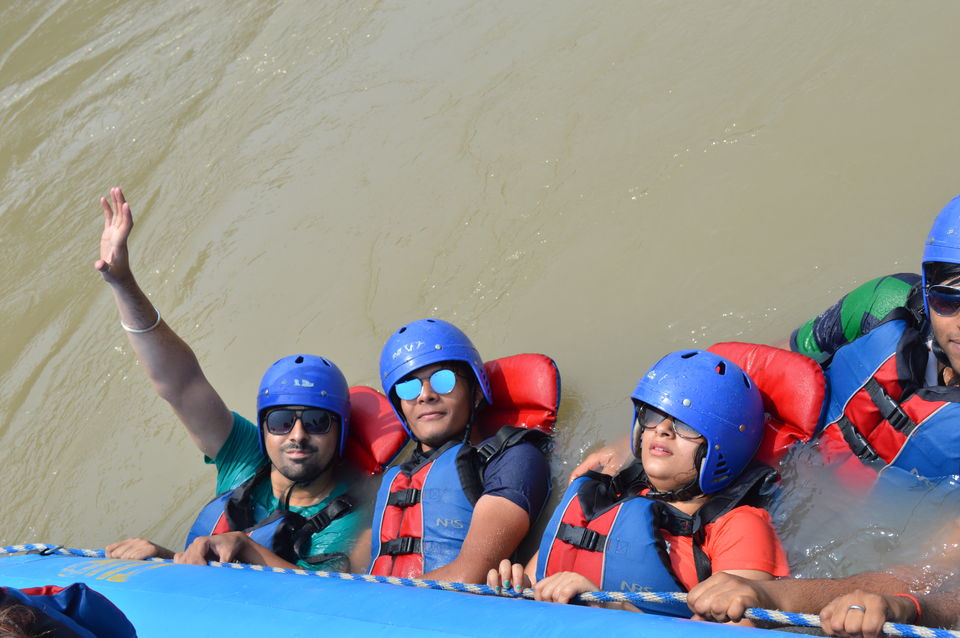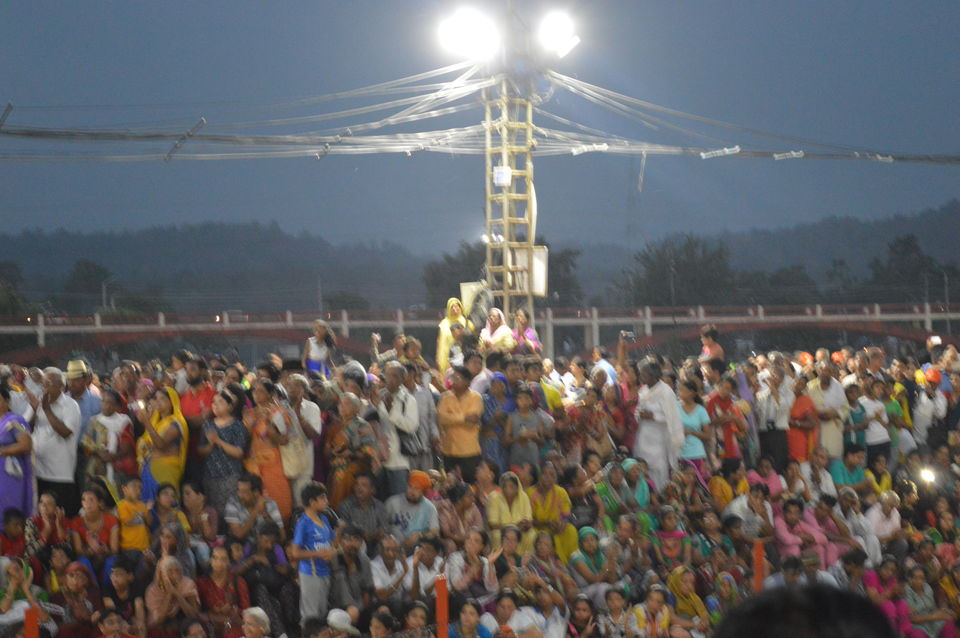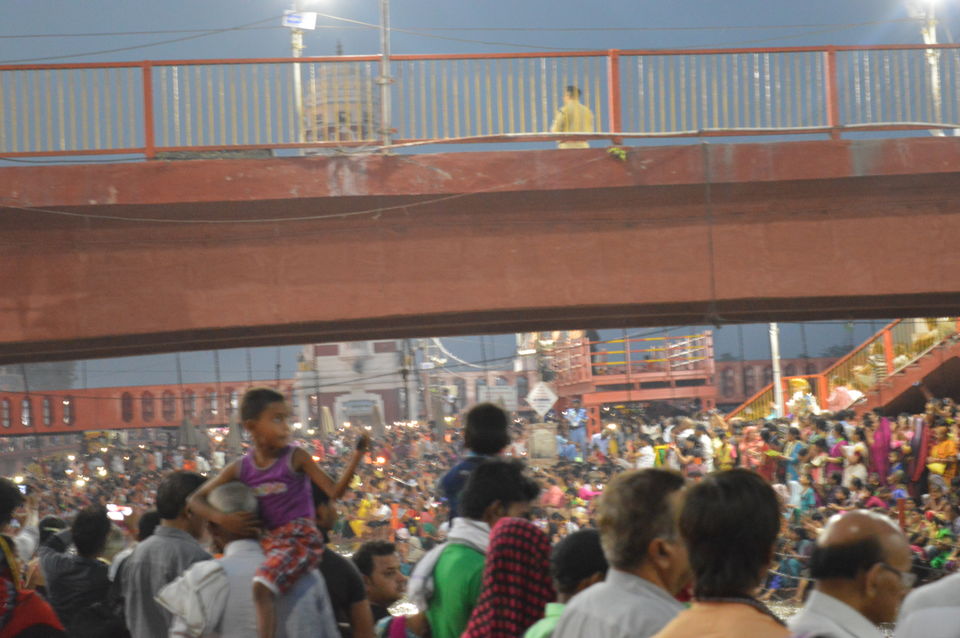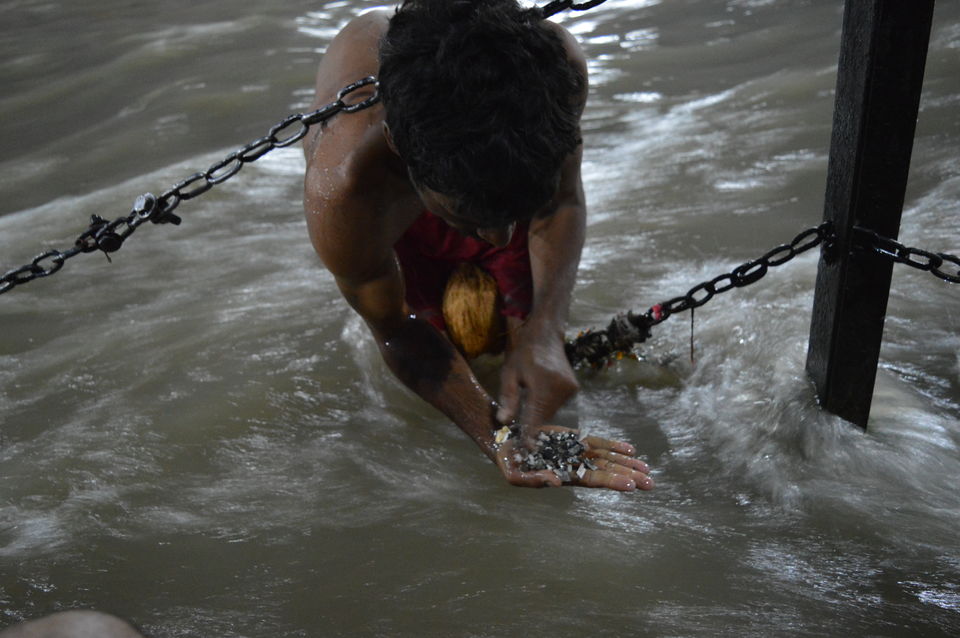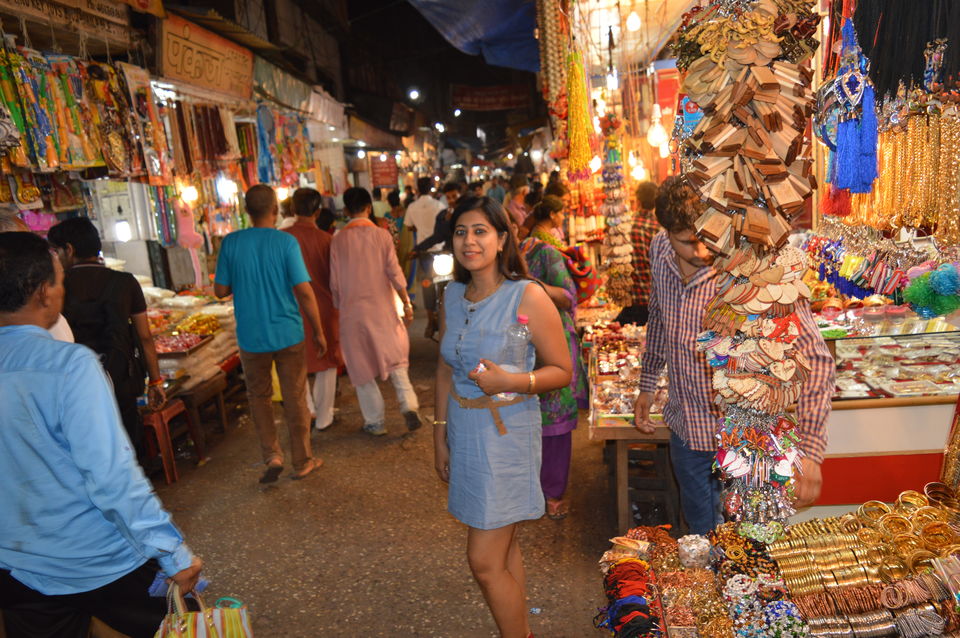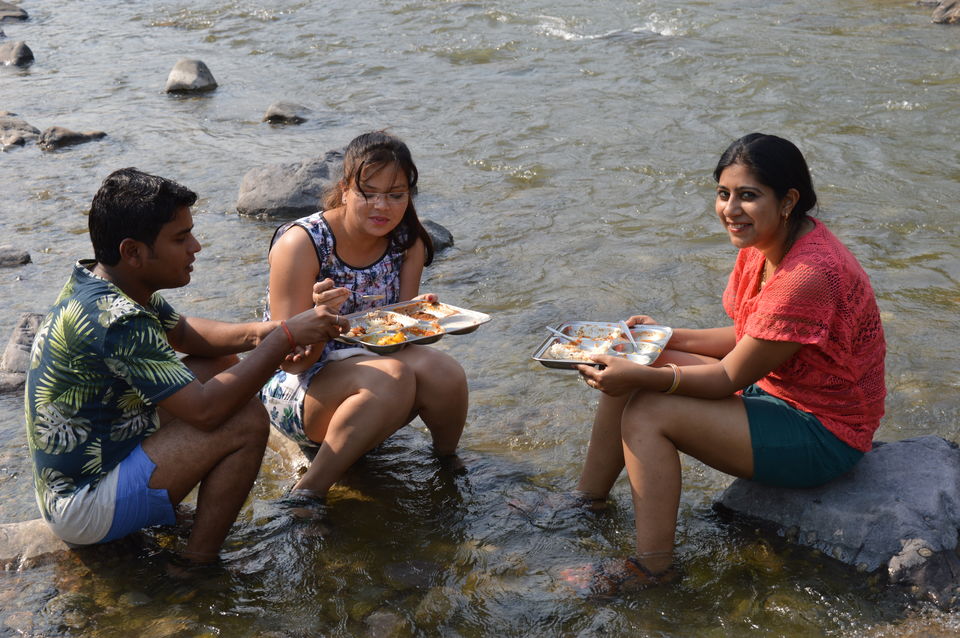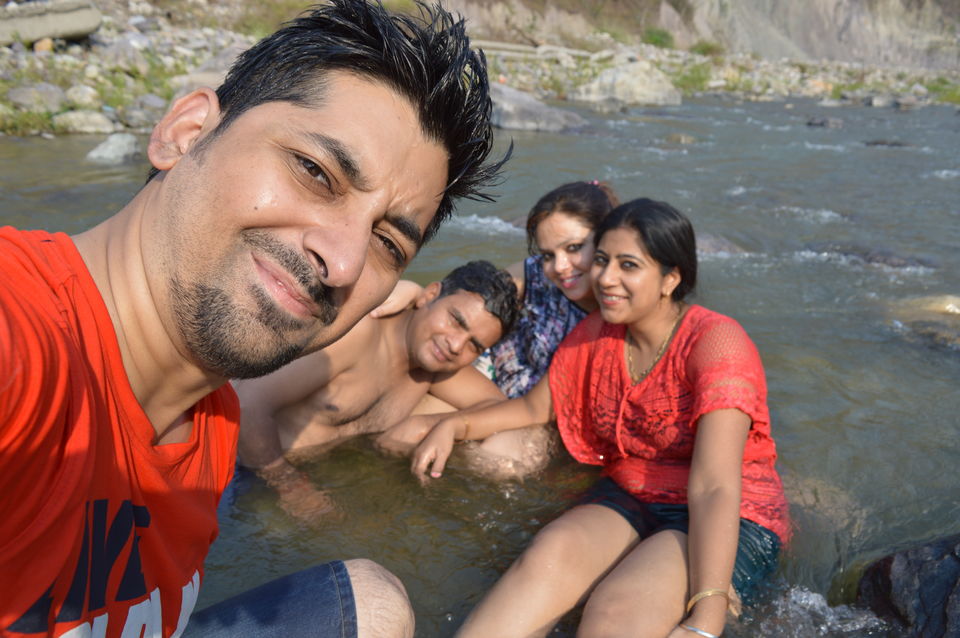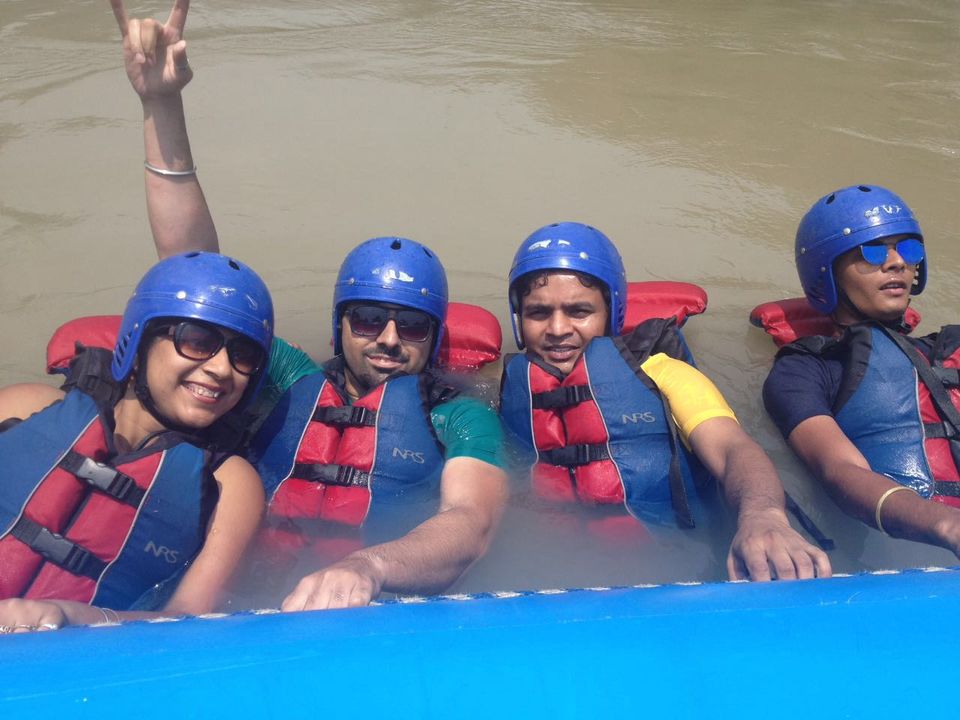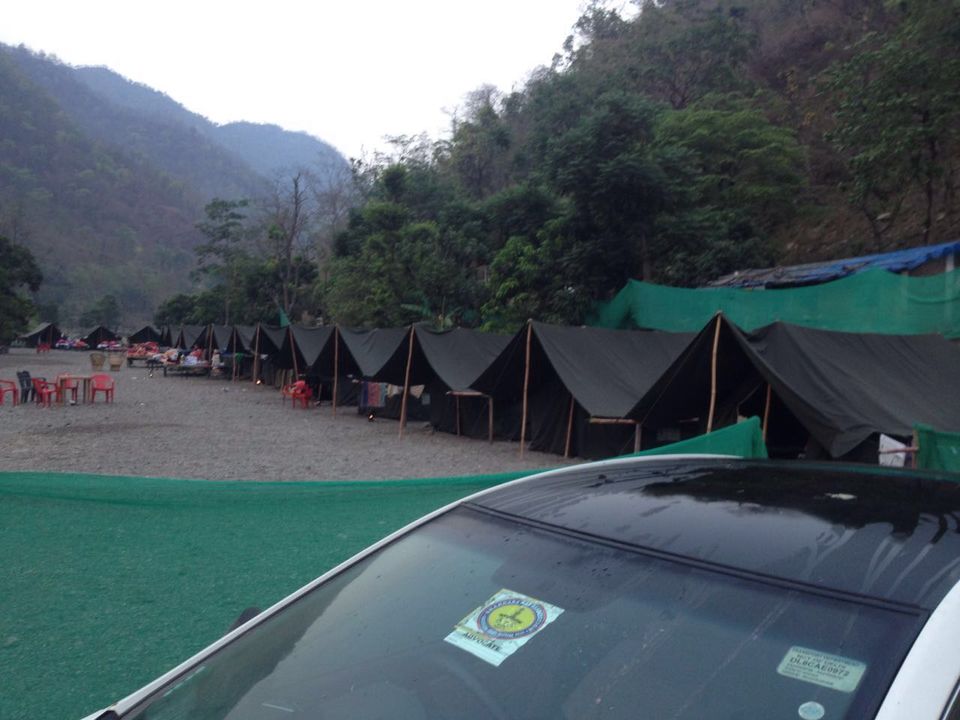 It was a weekend trip..the plan was made suddenly that we will go for river rafting.......I just checked with the tickets and the shortest way to reach Rishikesh was to go by train..... I checked for the tickets and got the tickets till Laksar the nearest station from Lucknow. One of my friend suggested me about the package of river rafting. I checked for the bookings.it was Himalayan Travellers and the reviews was also awesome on tripadvisor. The package after discount was for Rs.1900/- per person in which all meals, lodging and river rafting from Shivpuri along with trekking and body surfing was included.
We boarded the train on Friday night at 10:30 pm and reached laksar at 06:30 am and from there we took a prepaid taxi and we reached by 09:30 am at Rishikesh. Than,we contacted the camp leader and the location we reached was just mind blowing.
The pics attached will tell u the experience we had there....our camps was there right in the middle of jungle with river flowing by its side. The tent provided was good and the most important thing .....food was so delicious that actually we cant stay away from having it.
We all spent the time in the river and had our lunch there itself.In the evening we all went for trekking which was a one time experience to have. the evening was followed with games like....carrom, volley ball and cricket. In the evening lamp was placed in front of every tent which was actually giving us the experience of campaigning in the jungle.
Next, day we all left for river rafting ..... the experience is so memorizing ......with life jackets, helmet and rowing paddle all we all were carrying. The trainer was actually photographer as well.....who clicked our pictures too....The picture uploaded will show you the range of Ganga river....there was 04 rapids in our 16 kms rafting....in which one was roller costa ride. We also got a chance to get down in the ganga river. The trainers were so friendly that we didn't felt scared for a moment.
After, completing our rafting till Laxman Jhula... we were all thrilled about the experience we had. A short visit to Laxman Jhula. In the evening we, came to Haridwar by train and attended the Ganga Arti which gave us mental piece.
Again, in the night we boarded the train from Haridwar and reached back to Lucknow after enjoying every bit of weekend and with lots of memories in my mind.
Just, wanna say that its a weekend trip where in a low budget you can enjoy to the fullest. The average per person cost would be Rs.5000/-.The camp you should prefer is Himalayan Travelers.
Just go on enjoy guys .............bye bye.......
Richa Sharma
One of the best experience for the first time river rafting