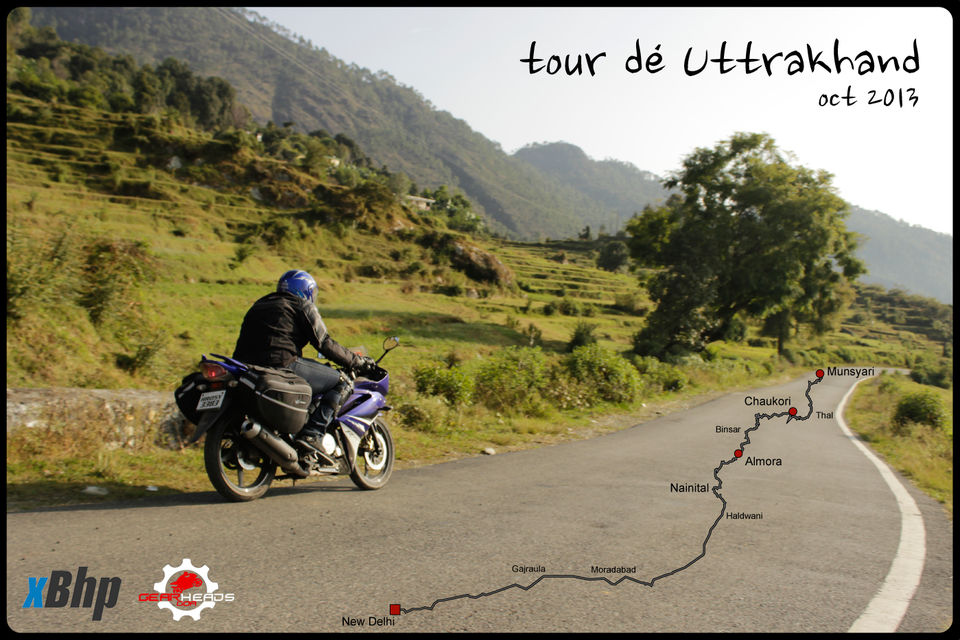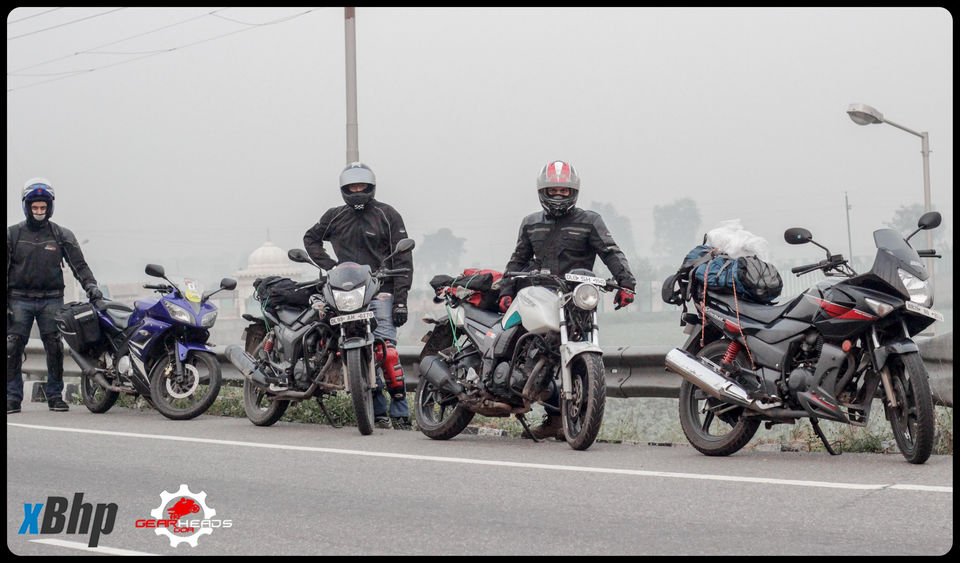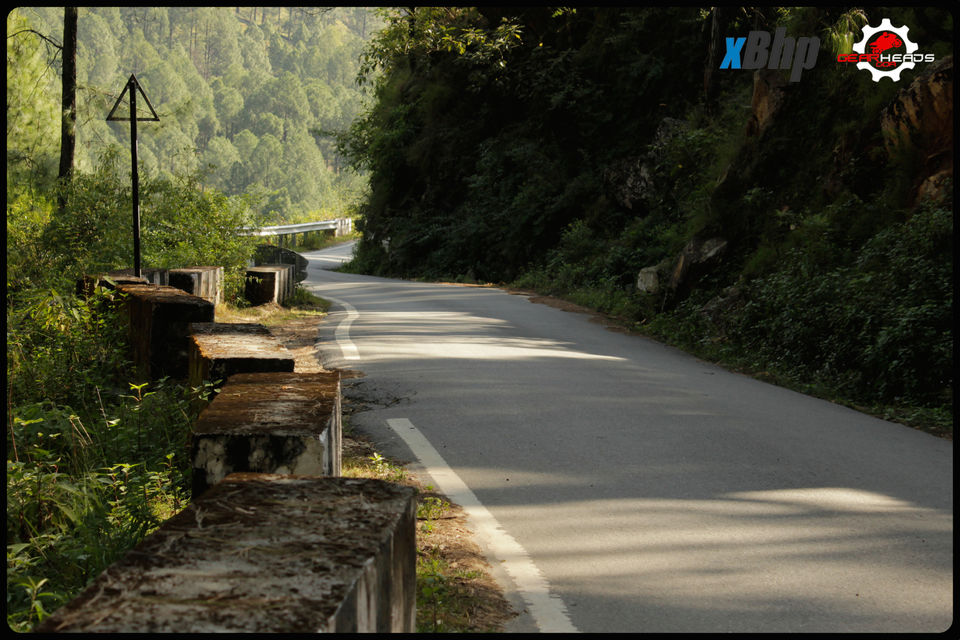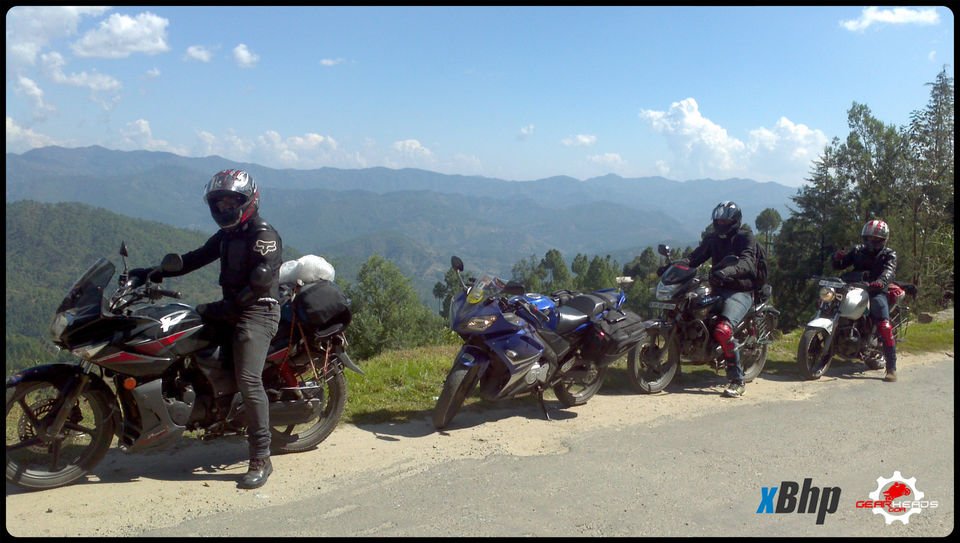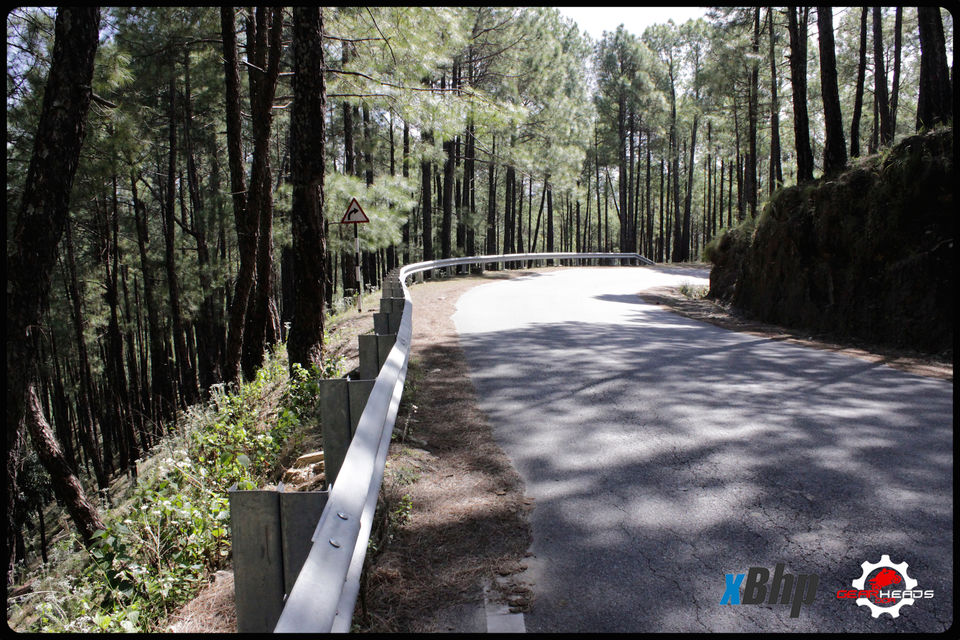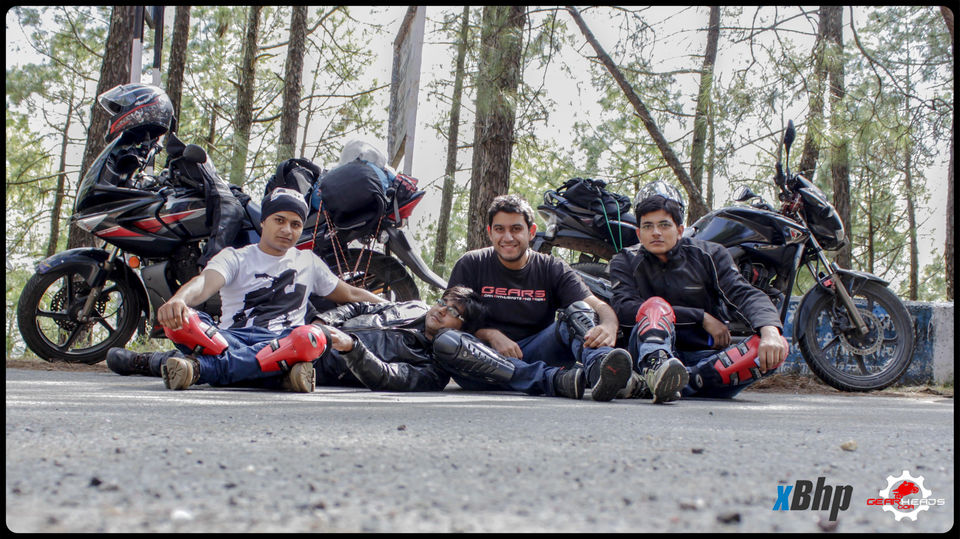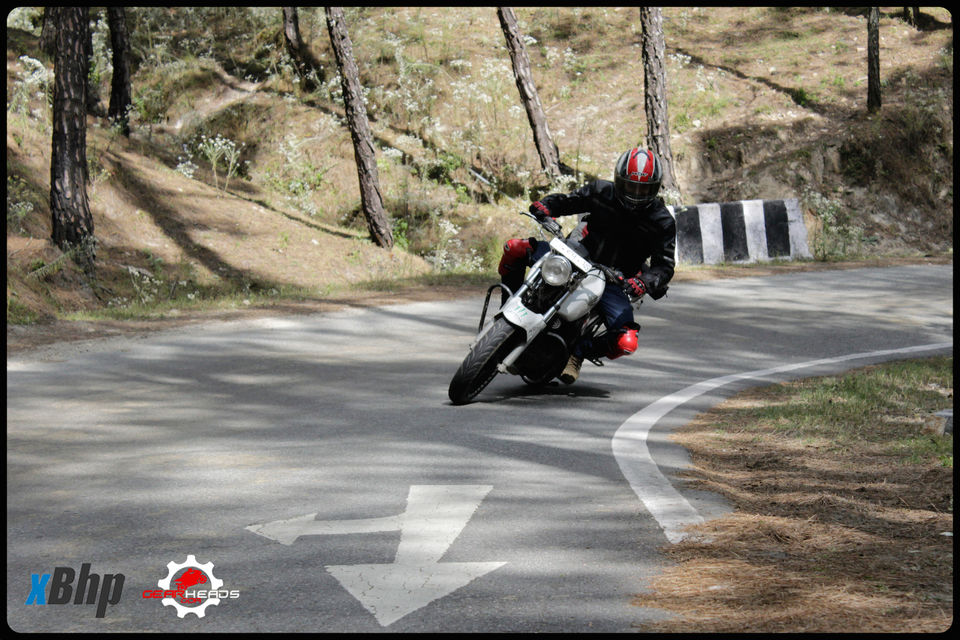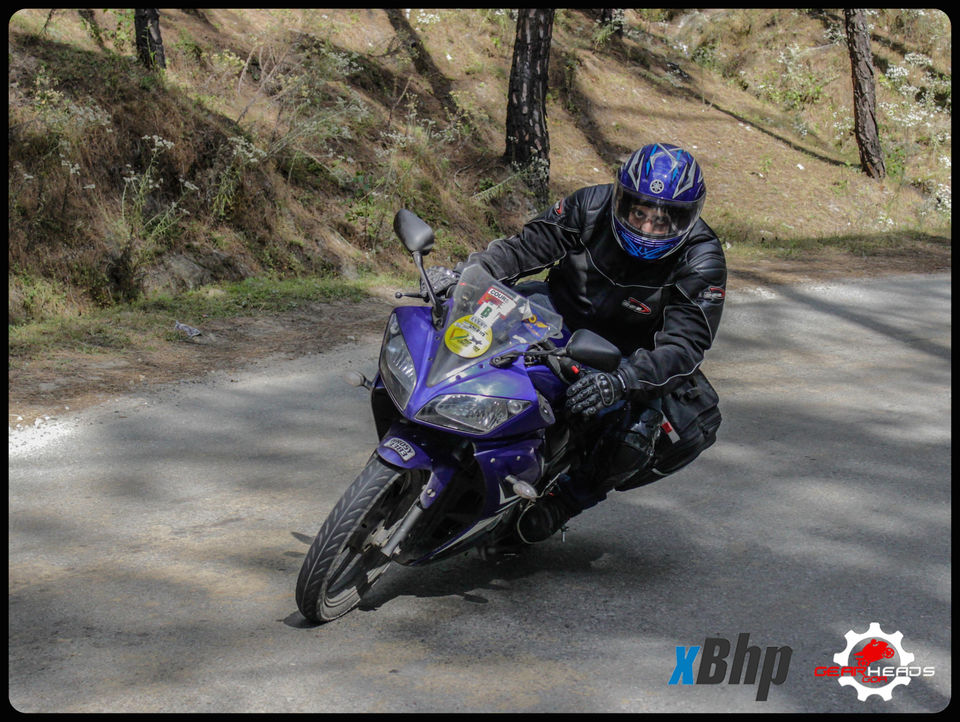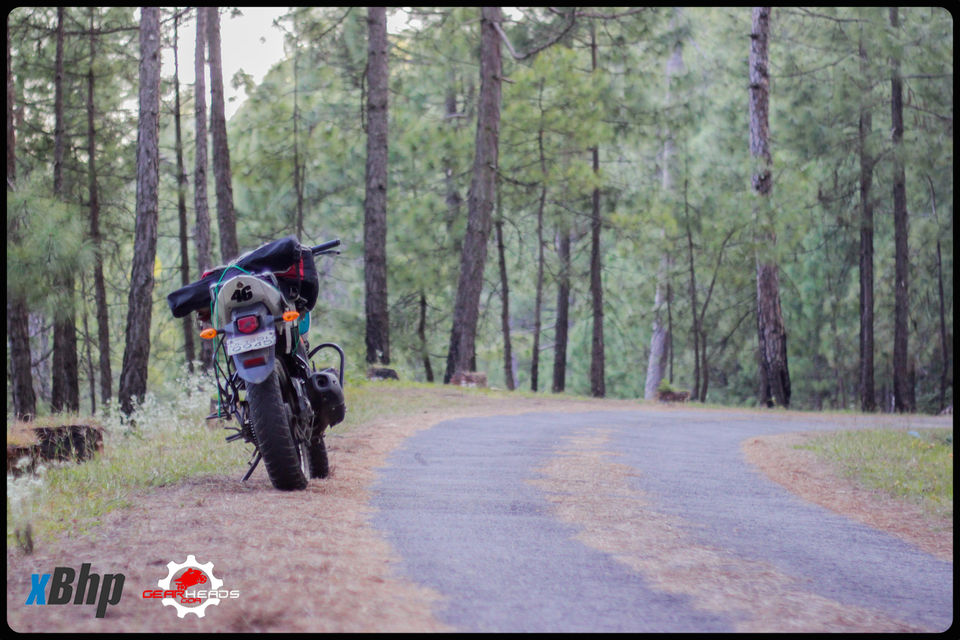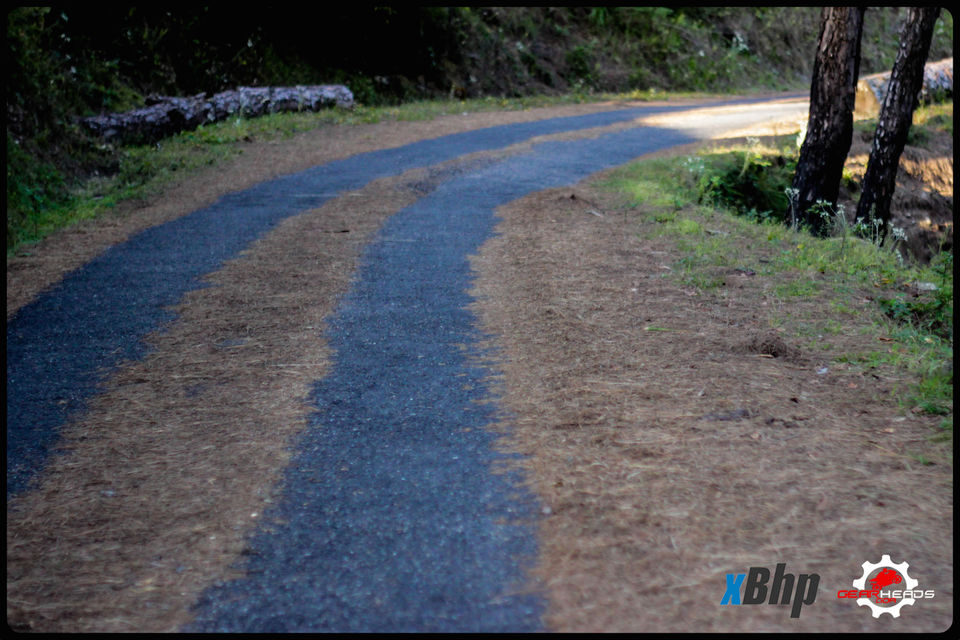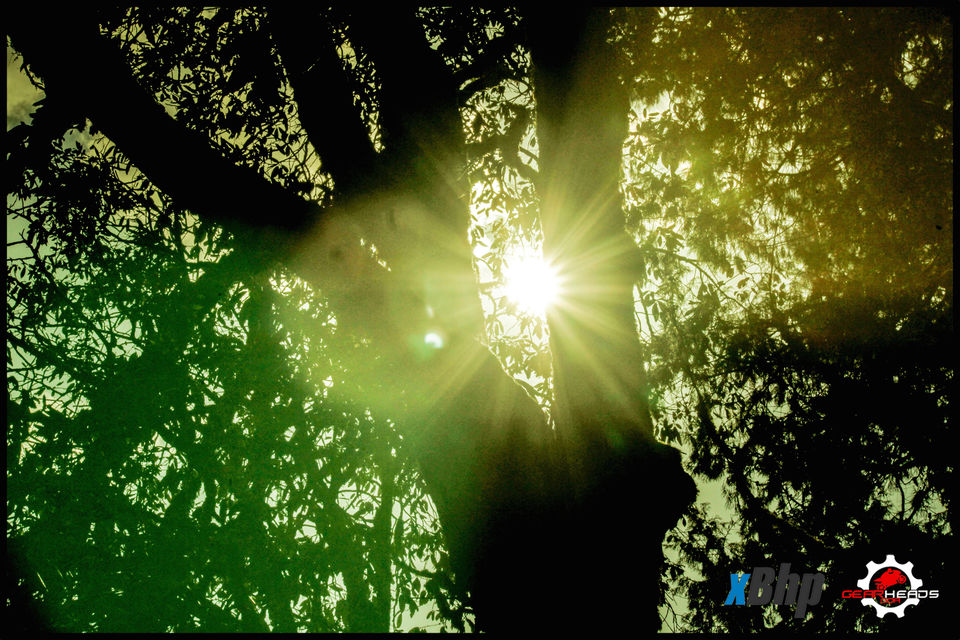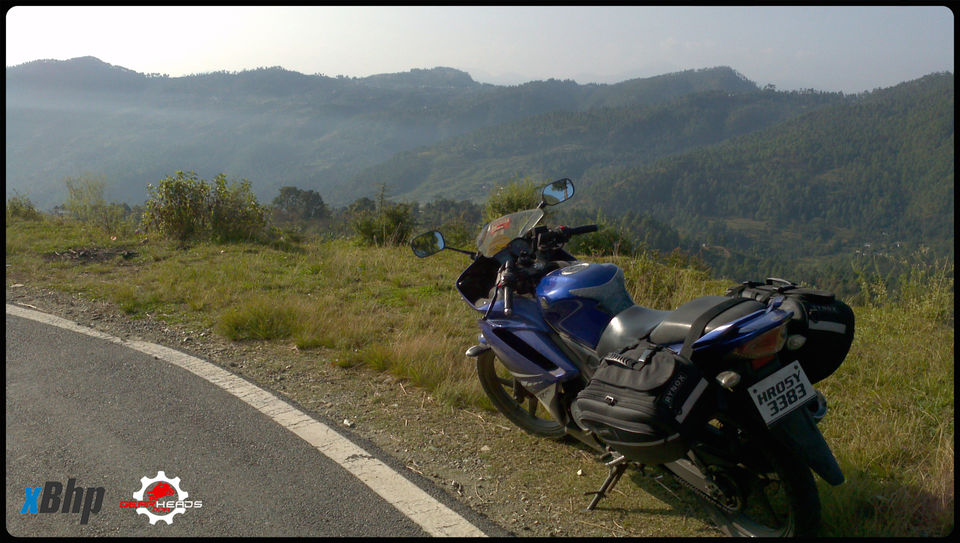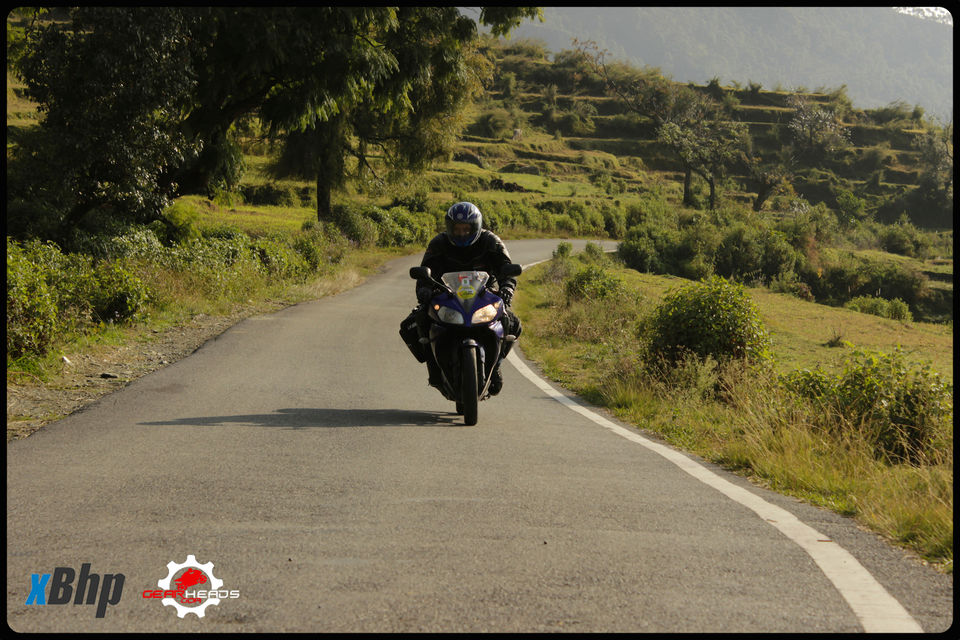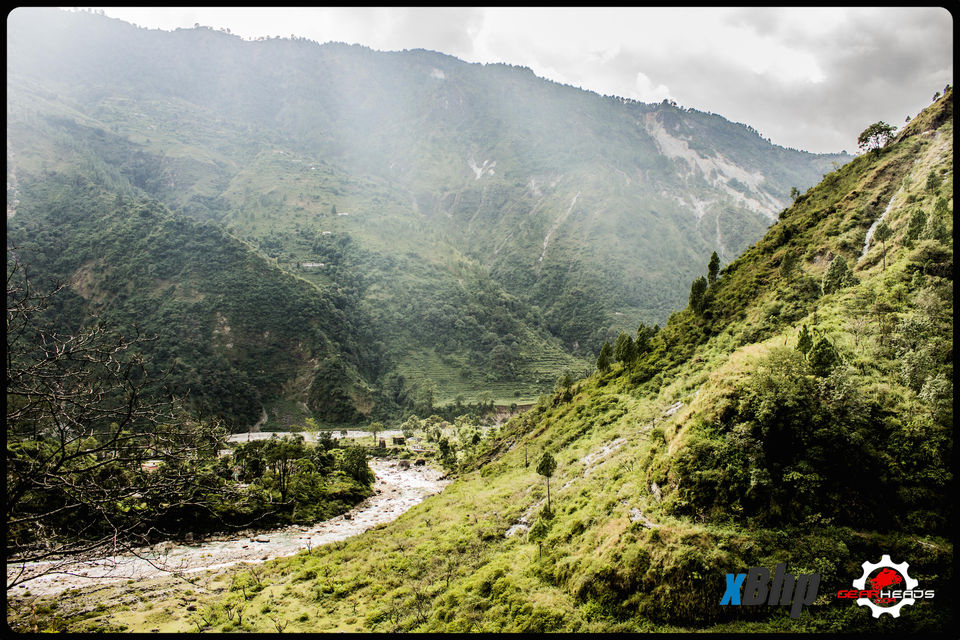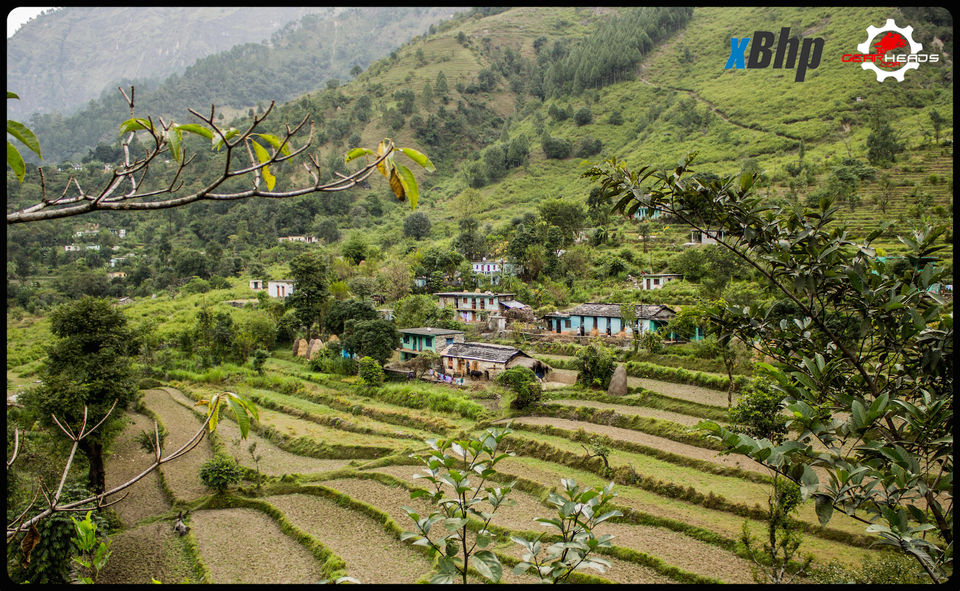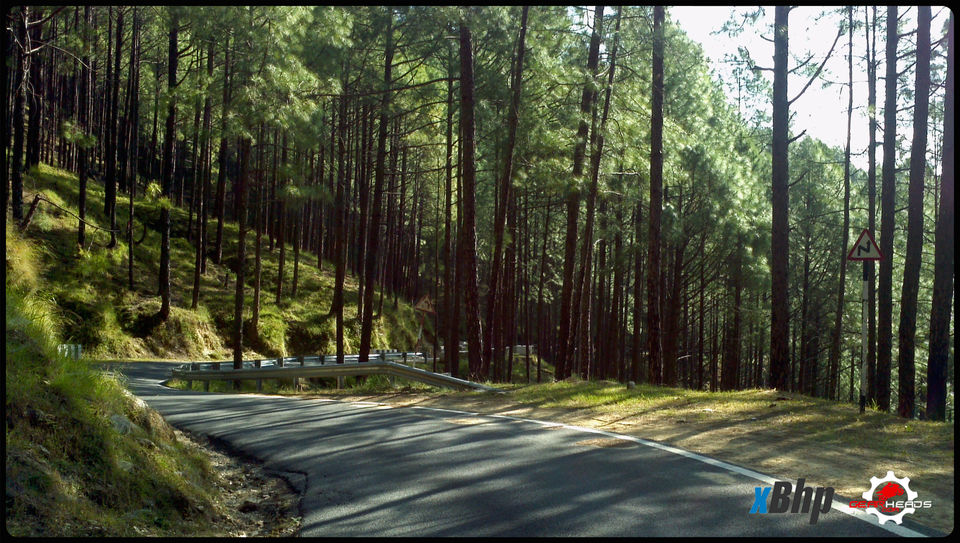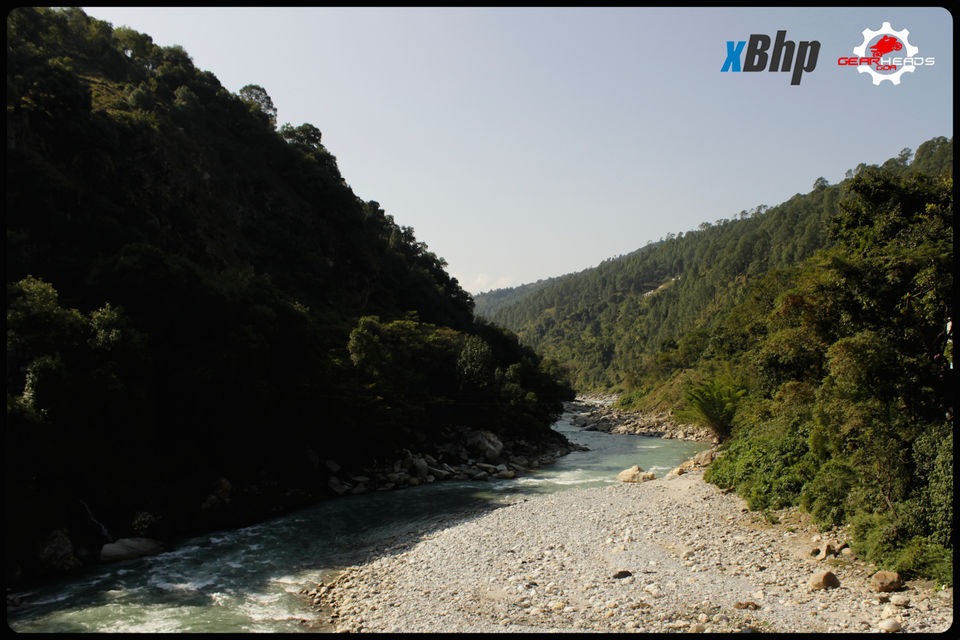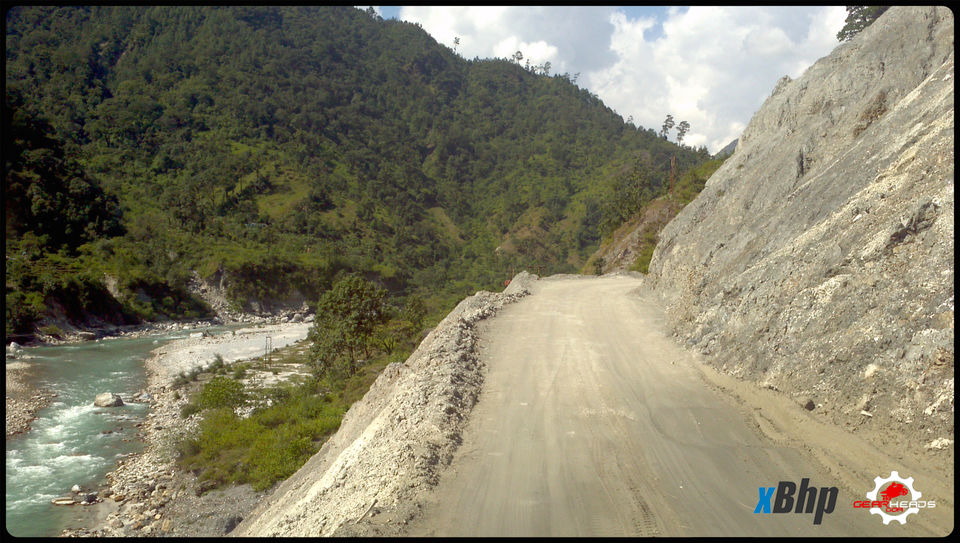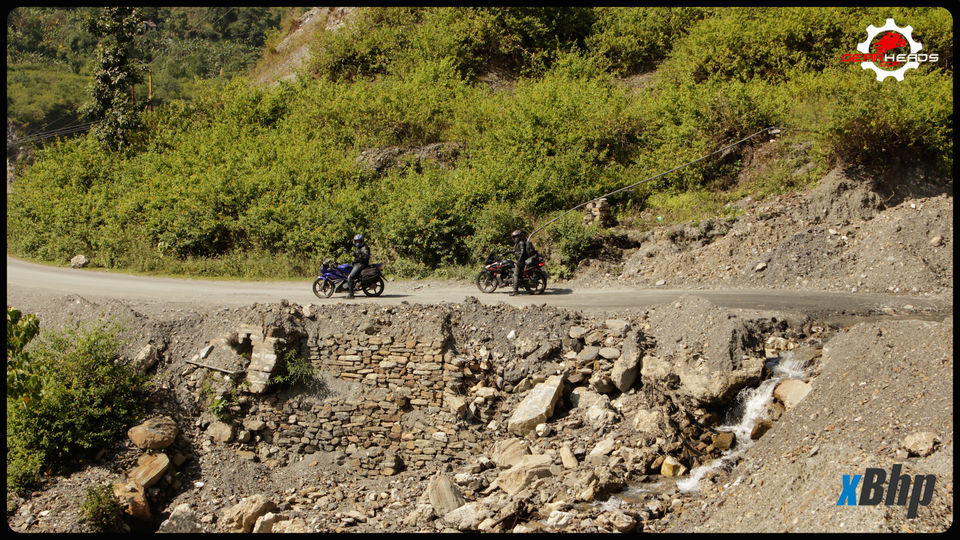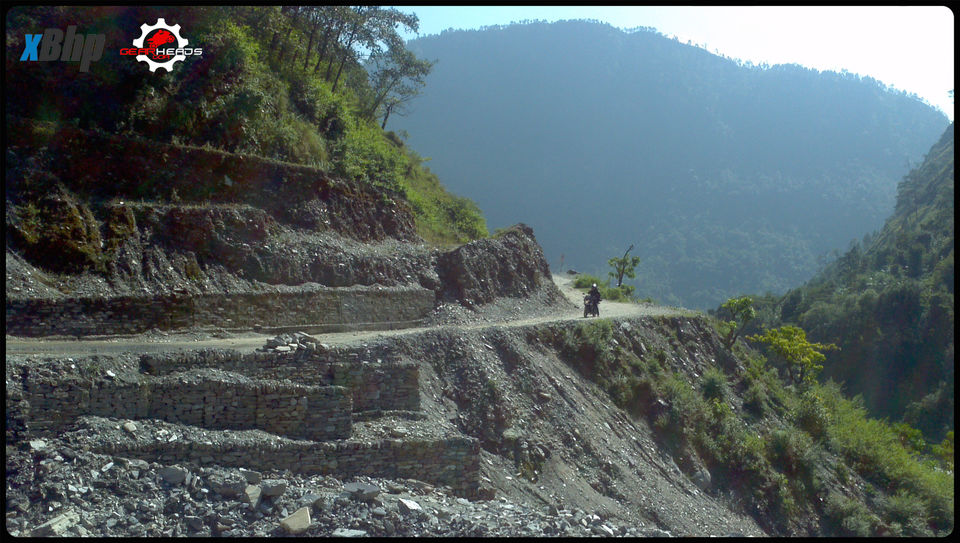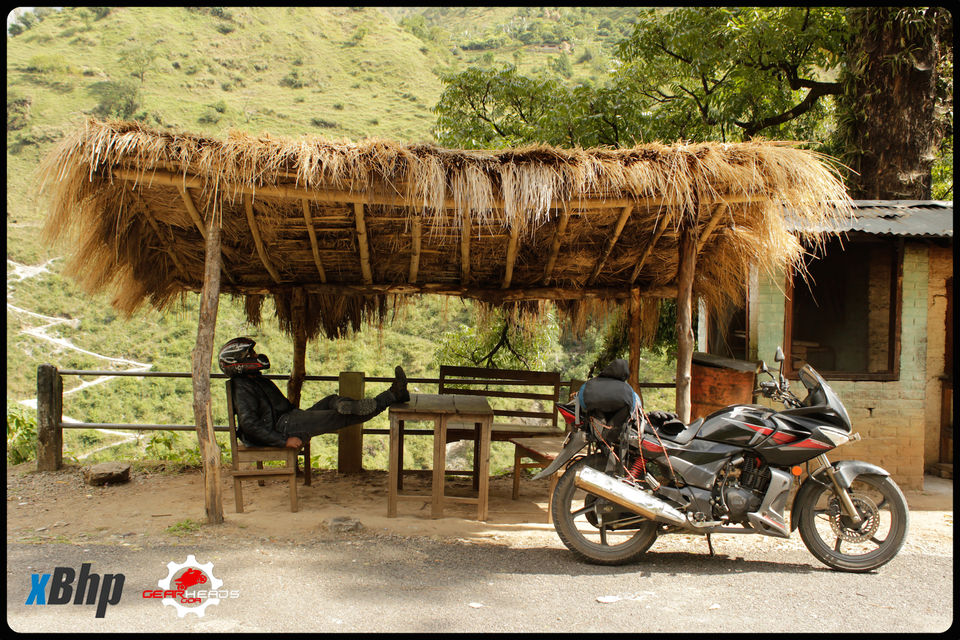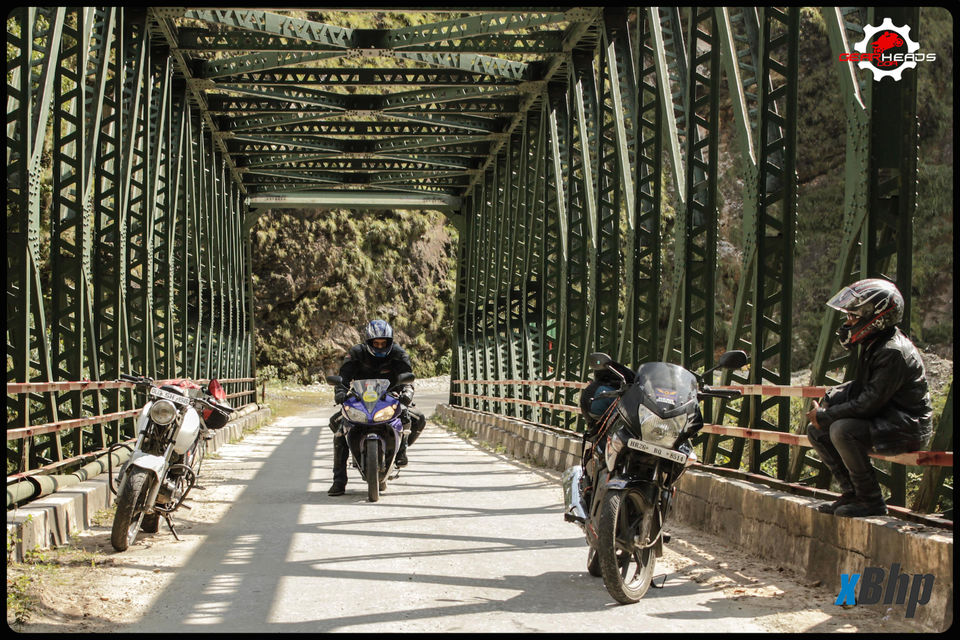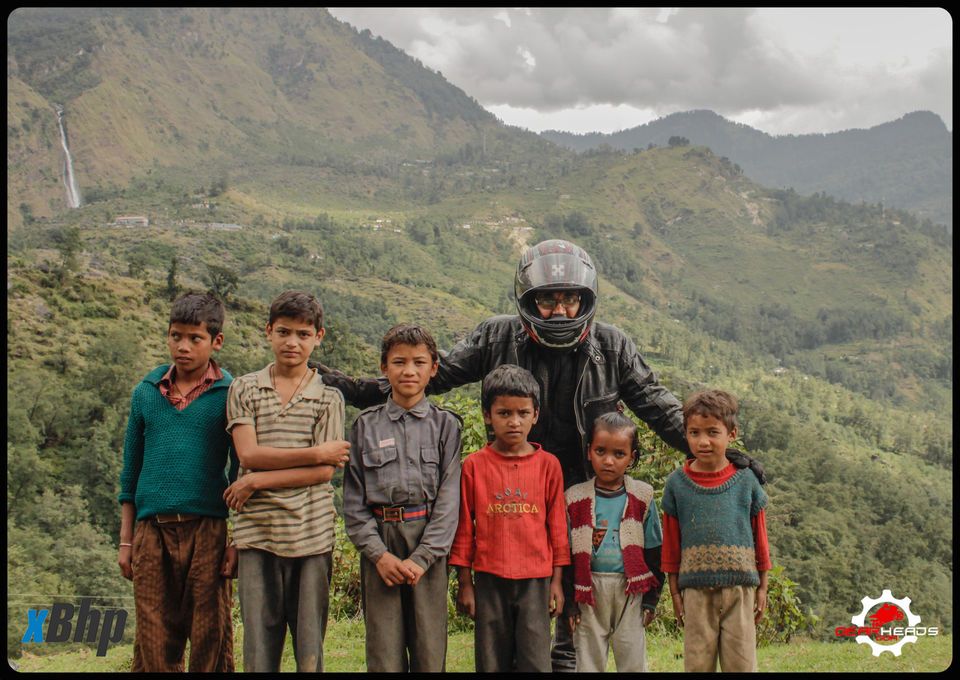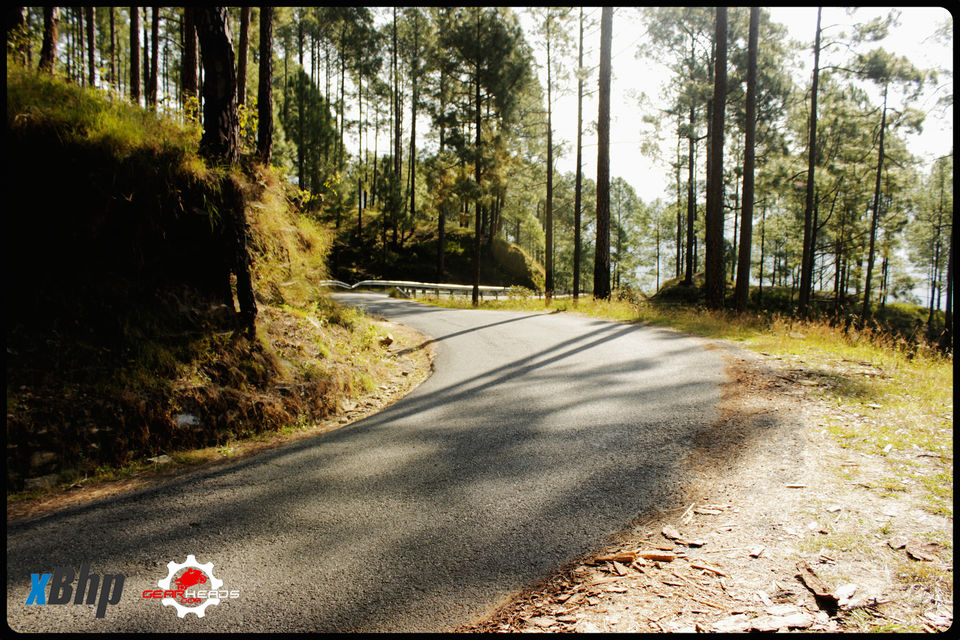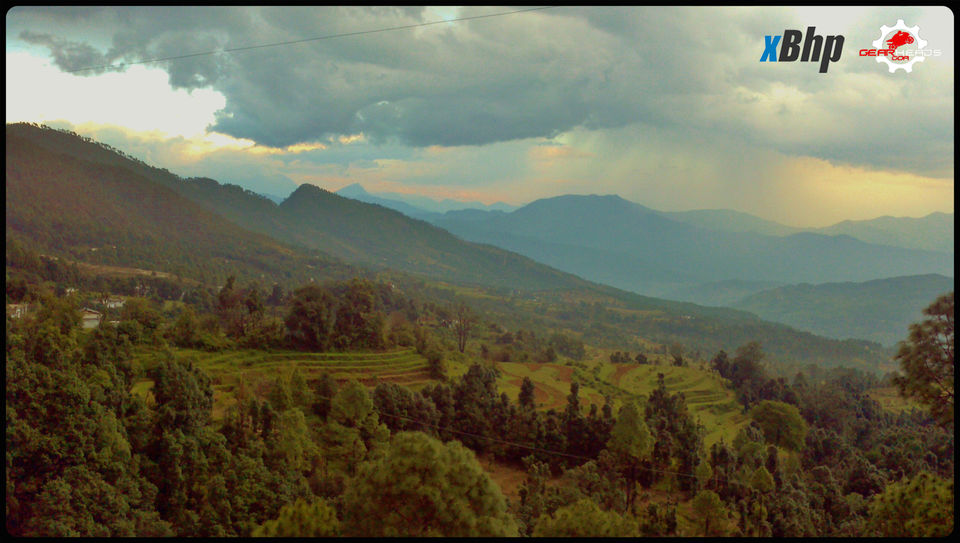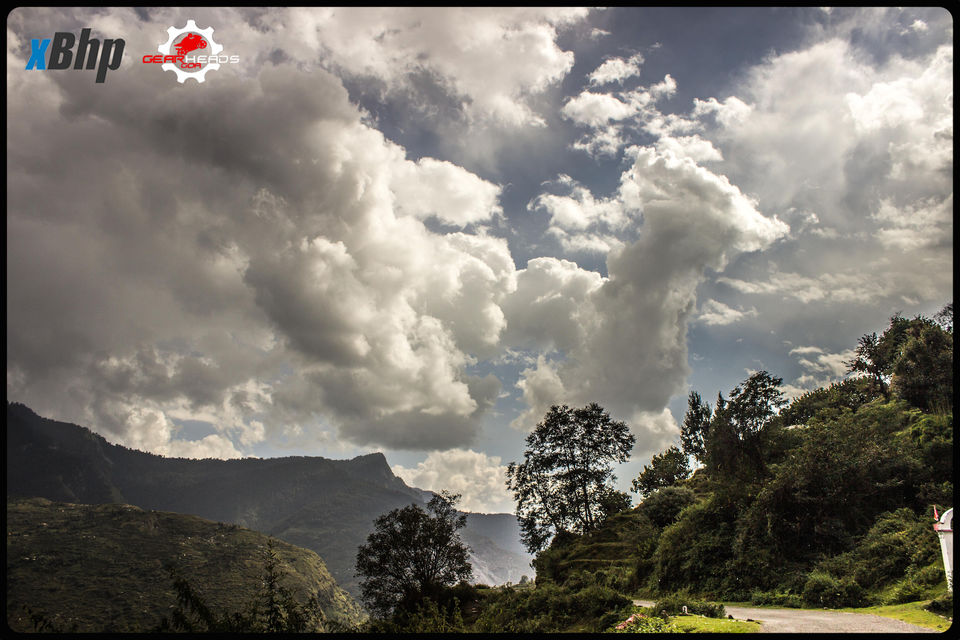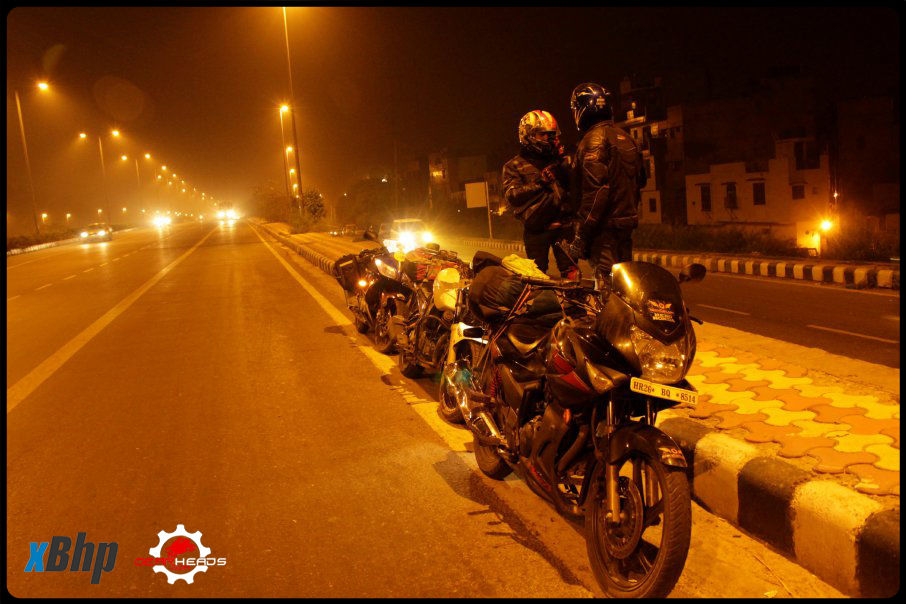 Tour dé Uttrakhand
An unusual day saw me doing the usual work, making a conceptual drawing for a client on AutoCad in my office; and there rang my Motorola kept on the windowsill for better reception of signals because of workspace being in a basement. Picked the cellphone and the screen displayed 'xBhpian Vinay Delhi'. And he was up with a weekend ride plan to Nainital and Binsar. I was really excited to know, that if I want to ride down this weekend to hills, which I love to do the most in my life, then I have good company of biker friends. Biking adrenal inside me started revving the throttle that time itself.
Day 1 [18th Nov. 13]: My Motorola was happy enough to wake me up at 03:15 AM in the morning, as on usual days, it is hard for him to motivate me to leave the bed for the Gym. And at 04:00 AM I was messing my saddlebags on my shining Blue R15. Put on the knee/shin guards, and there I left from Gurgaon. Wished good morning to the guard who opened the gate of the locality for me. And off on one of my favorite highways in India – 'New Delhi – Gurgaon expressway' enjoyed the view of the Airplanes just few meters over head. And after crossing Lajpat Nagar, entered another great highway – DND Flyway. Reached Akshardham temple, by 04:35 the meeting point as decided and Vinay with his Hero Hunk was waiting for the riders. And after waiting for 10 minutes, there came the other two riders - Akash Rathi, the owner of bikerskart.com on his white street fighter FZ16 and Mohit Pal, from xBhp HQ on his tourer Karizma. Spent 15 minutes in fitting all the bags, the tripod and the air pump using n number of bunggy chords. After that, we went behind the shrubs to pee and then ignited our bikes. Bowed And we left from Akshardham Temple to Uttrakhand; all excited, fired up from inside and it was still dark. Riding on and on and on enjoying the dusk and then the sunrise and we halted at Bikanerwala. After we enjoyed Parathas with curd and coffee, we left for Binsar. Riding at over 100 Kmph, Pal saw a Castrol Bike center, where it took almost three to four hours in a small repair of Pal's zma. While Vinay, Akash and I were enjoying discussing bikes under the shade of a tree on the folding bed of the tire puncture shop nearby. After Pal's zma was ready to roll again on the roads, we started riding again to our destination that was Binsar. Akash was the lead rider, while I was the drag rider. Roads near Rampur were really bad, with deadly potholes as deep as 1 foot or more. After suffering from that 30 Km long stretch full of potholes, we entered Uttrakhand finally, and the roads were in mint condition. It was almost dawn when we reached Haldwani and bye-passed Nainital. Stopped at Lohali for dinner. Almora was 30 Kms further. It was already dark enough to ride down till Binsar, and decided to ride till Almora. We rode till Almora, following an Alto for better understanding of the hilly roads. And reached in another hour. Searched for a convenient and good hotel for the sojourn, and 'Ambassador hotel' it was. Relaxed down our muscles after riding a total of around 450 Kms. After discussing about the ride and the next day's plan, Akash convinced everyone to get up at 06:00. And none of us had enough energy to argue about the wake up time.
Day 2 [19th Nov. 13]: To hell with what Akash said the previous night, and got up at 08:00 in the morning. After enjoying the hot water bath, went down to checkout from the hotel. We rode till the junction from where the Binsar is 11 Kms up hills. Did some cornering near around, clicked some photographs. On way Vinay and I stopped to click some great view when we realized close to our right hand side, a leopard that tried to chase us down and we started our bikes and ran like scared idiots. Approx. 7,200 M of altitude it was at top of the hill, said Pal's Casio on his wrist. Parked our bikes and started walking down the sanctuary; Akash was expecting some leopards down the sanctuary with a camera, feeling like he is the part of 'Man Vs Wild'. When we were tired, we kicked off the ride to go back, and on way stopped to enjoy maggi, tea and bingos. And rode down to the entrance point of the Binsar. Akash was fired up for the ride to Birthi waterfall, and Mohit Pal also agreed to join him. Vinay is man of his words and didn't want to break the promises he did to his girlfriend. He was supposed to be in Delhi by the evening the next day. So he decided not to go beyond Binsar. And he left back for Almora. I didn't want to let him go alone to Delhi the next day, but was more excited for the ride to Birthi. The road to Birthi from Binsar was simply awesome, with awesome tar and white marking along the edge of it. It was already dark, and on way stopped and enquired about the route and destination, and Birthi was still way far away from where we were. A local guy suggested us to stay at Chaukory and to continue the ride the next day. He also suggested us to be aware of leopard and other animals on way. Then Akash and Mohit decided to ride while honking all the time to scare the leopards off. I was the lead rider then, because of dual headlamps of R15. Reached Chaukory, and Stayed at 'Himsagar Hotel'. An awesome hotel, with an awesome view around it. Enjoyed the dinner. And off to sleep again, when Akash asked us to get up at 06:00 in the morning.
Day 3 [20th Nov. 13]: The cold breeze from the open window next morning was my alarm that morning. An awesome feel that I can't describe. It was around 07:30 when we got up. Ordered maggi in the breakfast and moved up to the reception to checkout. Again started-off our bikes, jammed the saddlebags on our bikes and we were all fired up again to explore new places. And off we were on one of the best quality tar. Stopped after 50 Kms to click some great photos of awesome views and again enjoyed some cornering. That was the time when Akash finally used his tripod for the first time since the embarkation of the ride. Akash even made some great videos using his SLR as a GoPro, fitted on his chest tied by ropes. And you can't even imagine how happy he was, and decided that moment only that there is no need of buying a GoPro now. It was a sunny day and we were enjoying the ride like hell and the flowing river next to the road. And we reached Thal. Had momos and mountain dews and Munsyari was still 75 Kms ahead. It was completely an unplanned and hectic ride. We were about to run out of cash then. That was the first time when I opened Google Maps app on my Moto and saw the current location then and realized that Munsyari was the last reachable point by road of Uttrakhand. And again we all got fired up, and decided to head to Munsyari. And on way saw many good points to click photographs and we captured all the great points. The ride was getting tough, the weather was going bad, it started raining and it became difficult at the corners to take turns as all the indented turns were of concrete because of the water falls during the rainy season. And we saw the Birthi Waterfall on the hill just opposite to us. And at an altitude of approx. 9000, we met another xBhpian – Anurag Pal. And yes, it was the same mental dis-order that even Anurag had – Bikism that made us meet up hill at almost the last point of Uttrakhand. From there we rode back to Thal together. Had some more of Chinese food with few mountain dews and again left for Almora. After riding for almost two hours continuously, it was dark and it started raining. Luckily, there were few shops and restaurants, contiguous. The shopkeepers were kind enough to provide us sacs and plastics to cover our luggage and bike. Mohit cooked maggi for us in a restaurant, as he wasn't satisfied with taste of maggis he had so far during the ride. Omelets after maggis were our dinner that day. When it ceased raining. Ignited our bikes and left for our destination. After riding 3 hrs. Continuously, we reached Almora. It was already 00:15, and it was hard to find any hotel open. After struggling for almost 45 minutes, guys at 'Ranjna Hotel' were helpful. Again Akash trying to convince us, that we must get up at 06:00 in the morning. Showed him the middle fingers and slept.
Day 4 [21st Nov. 13]: Time unknown. My Moto was out of battery, and there wasn't any clock as well in the room where I enjoyed my sleep. Somehow managed to grab Mohit's micro USB charger and put my phone on and it was 09:35. Went to the room where Akash and Mohit were snoring. And I shouted the time with a very sleepy voice. And both of them jumped off from the bed in another 3 seconds, as if my time warning was some earthquake warning. Went down to checkout in another 20 minutes. Apposite our saddlebags on our machines, and left for breakfast. Found a decent breakfast point, had chole bhature, parathas. We left together from Almora for New Delhi. On way stopped at a riverside to enjoy some sunbath and some nice clean flowing water. Had good time then. We started our ride again and crossed Nainital and Nainital Lake there. Wow beautiful it looked and awesome tar next to it. As we were running out of time, I couldn't buy the hand made candles from there. Next we stopped at Haldwani, and searched for some alternate route, as we wanted to avoid the bad patch of 30 Kms near Rampur. A guard, who was guarding a factory nearby was really helpful in guiding us the alternate route. We took that route and rode continuously for next 2 hour. Next we stopped at Gajraula McDonalds for dinner, and ate as if we were hungry for past 10 days. Rested there till the closing time of the restaurant. New Delhi was 120 Kms away. We left for our final destination. Rode continuously. By the time we were close to Delhi, we were damn tired, and the moment we entered Delhi, there was a different kind of energy that started flowing within us. Delhi roads looked damn beautiful at night as they are so properly lit. Stopped at a junction from where all three of us had to go to separate locations. It was 01:30 and we were tired, happy, and above all fearless. Hugged and we all went to our respective homes. Had an awesome sound sleep of my life ever.
What made it special? Well, the company of friends, all from different fields, but sharing the common passion - Biking.
What should you look forward? Nature, as after the tour we found, that the whole state is so close to it. Pollution free atmosphere.
Where did we stop along the way? In various hotels. Range starts from budget to high-end.
Any snippets from the road? Well, beware of wild animals like leopards. And the blind curves.
Tips for travellers? Well, if you are going first time, do not drive or ride fast, as you might face bumps all of a sudden and you might not get enough reaction time for that. Be in your own lane in the hills.