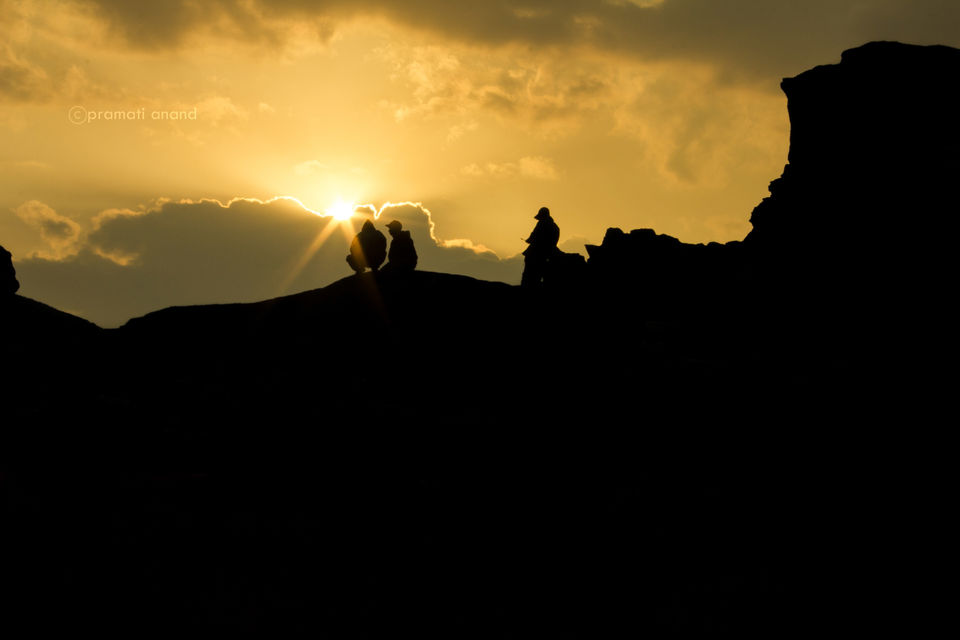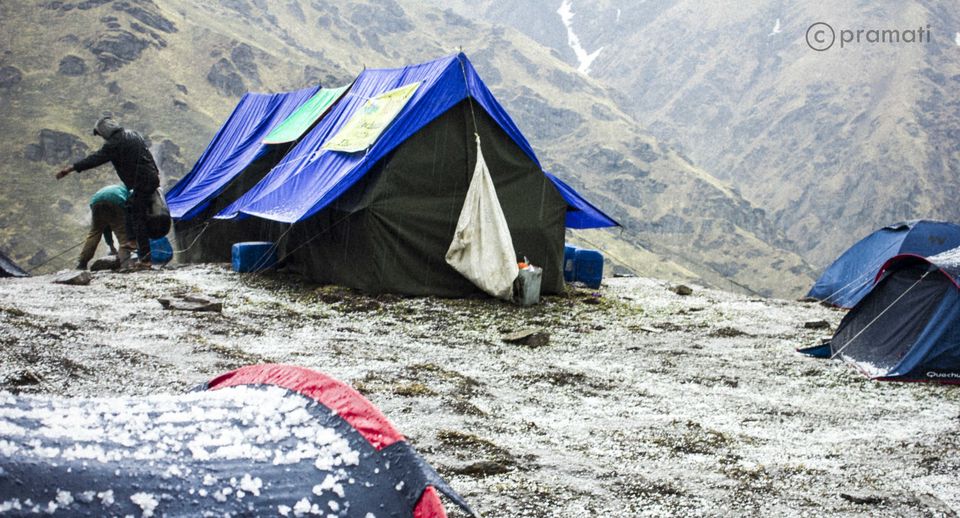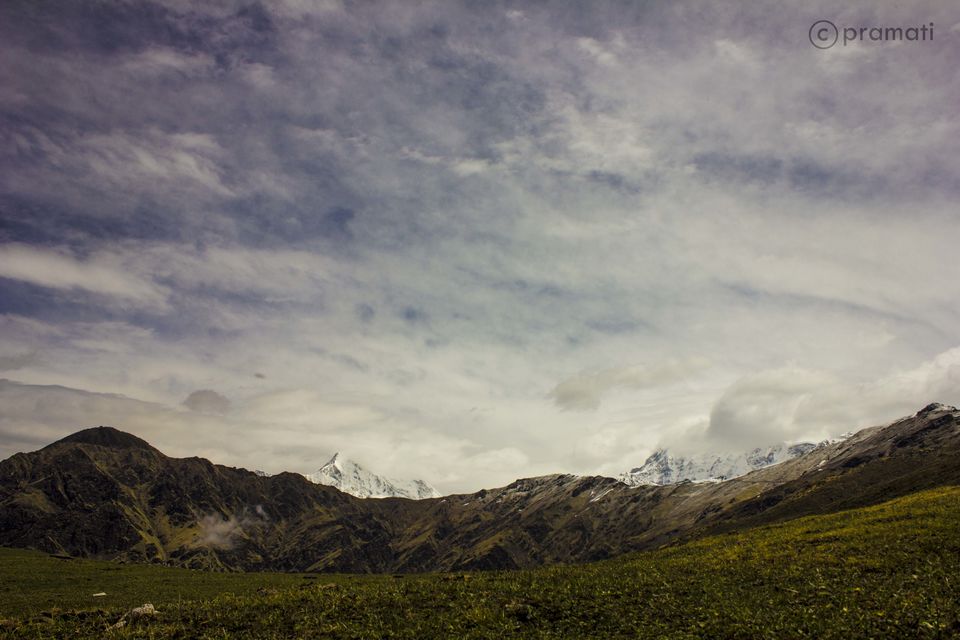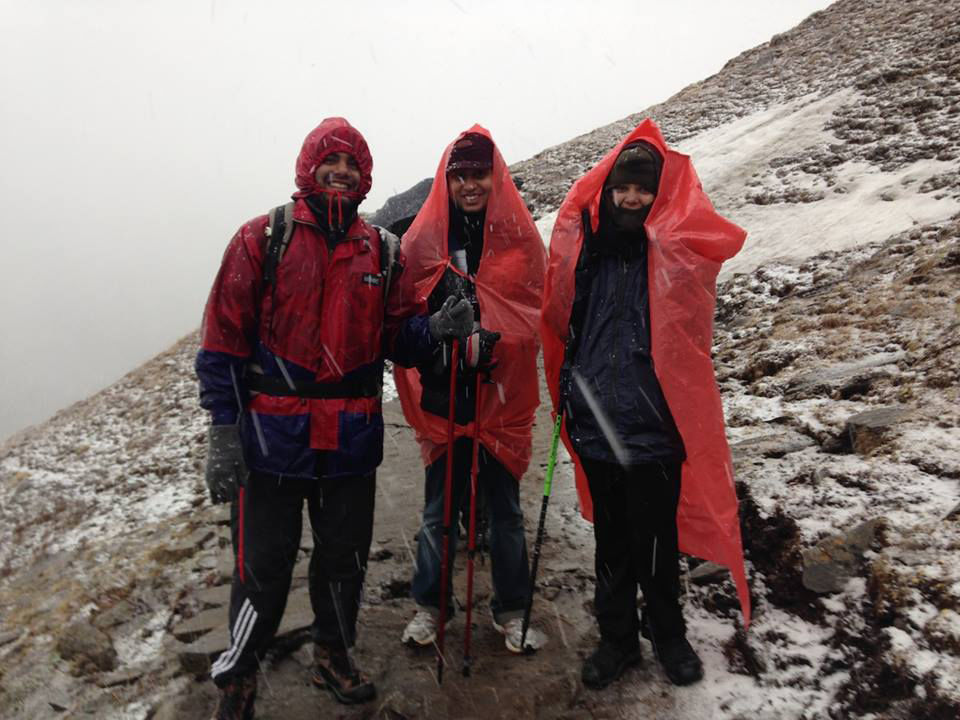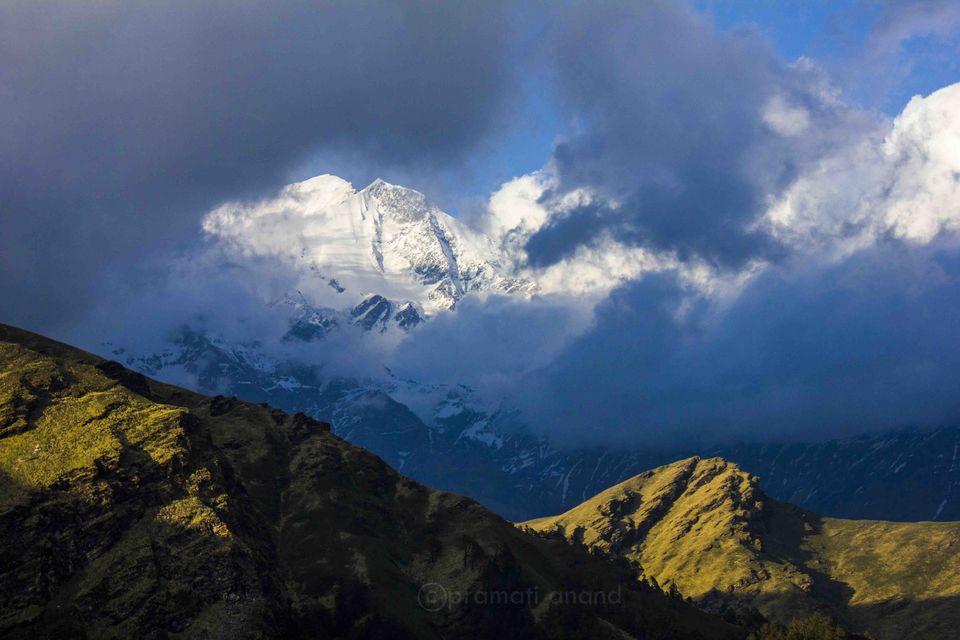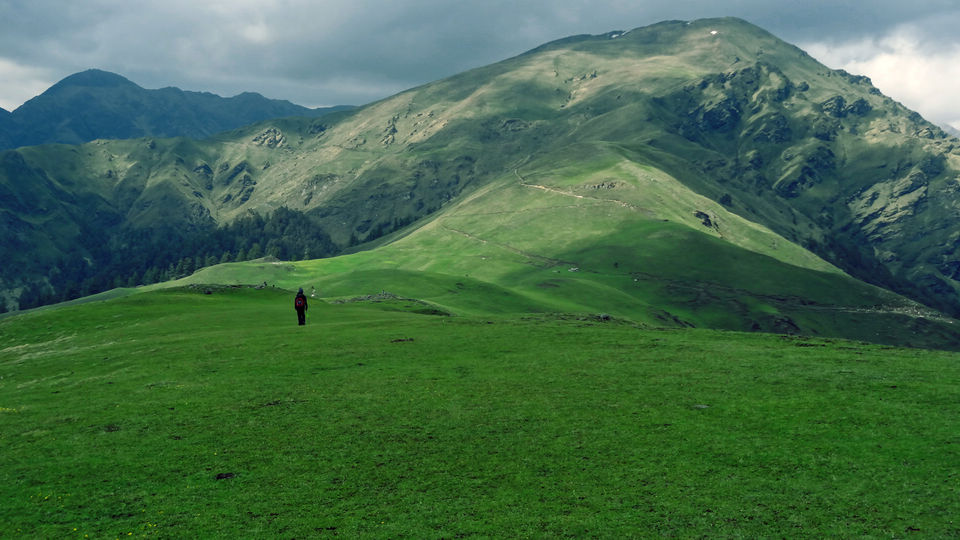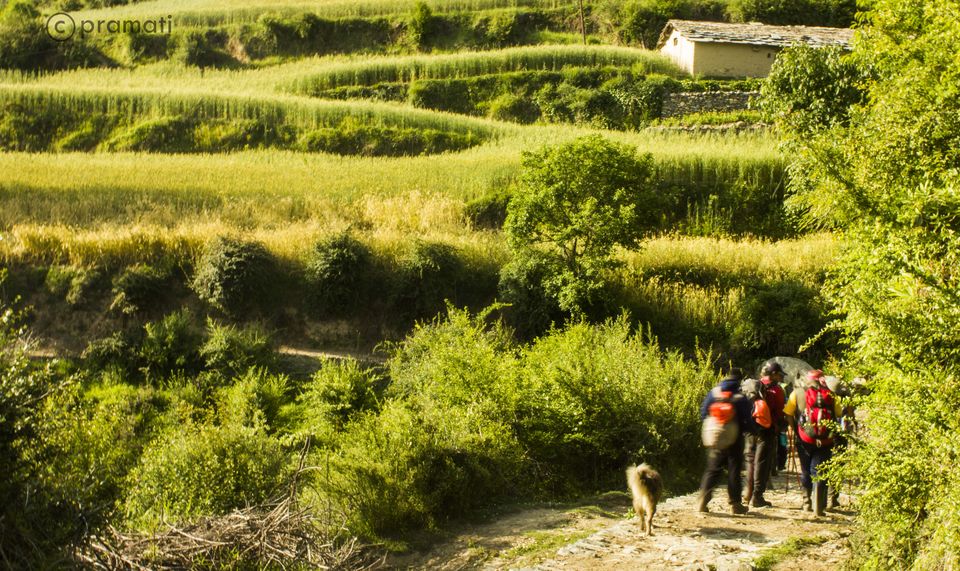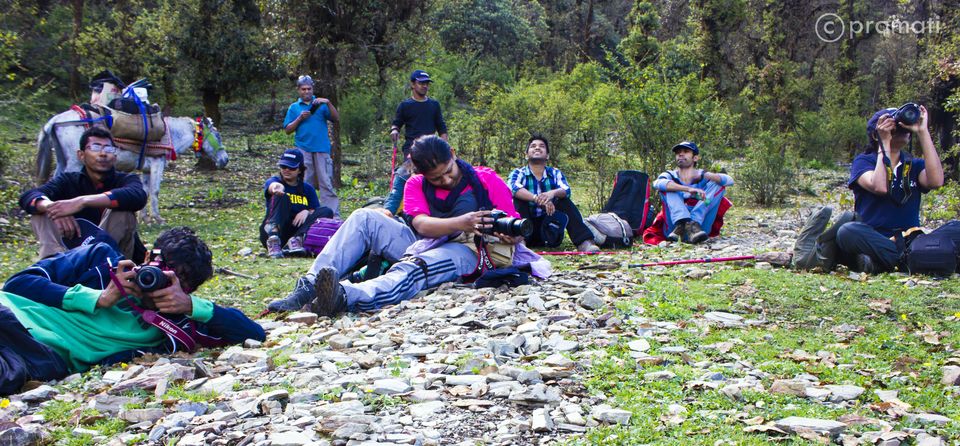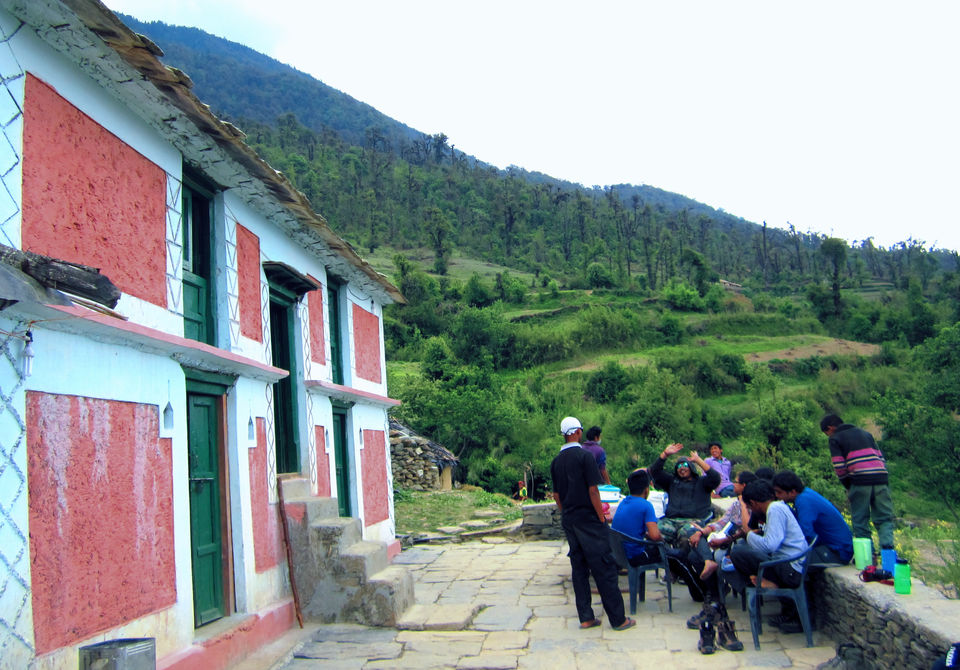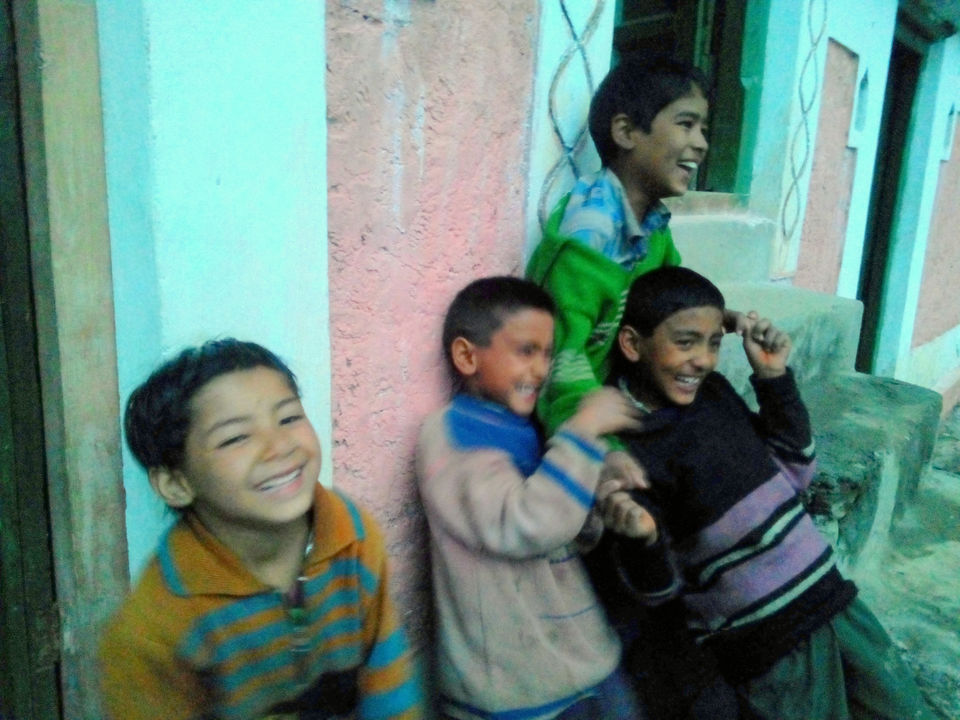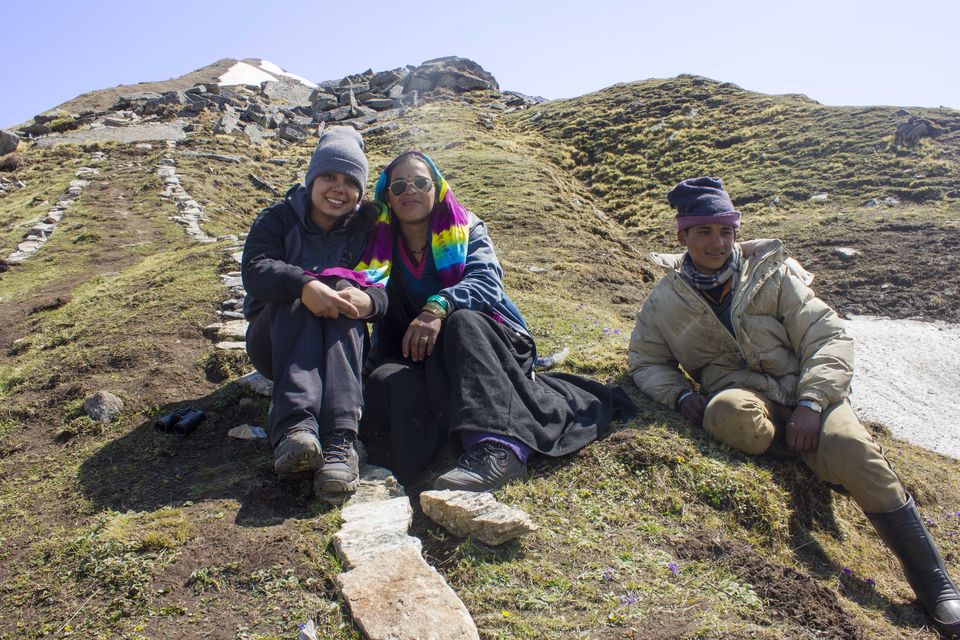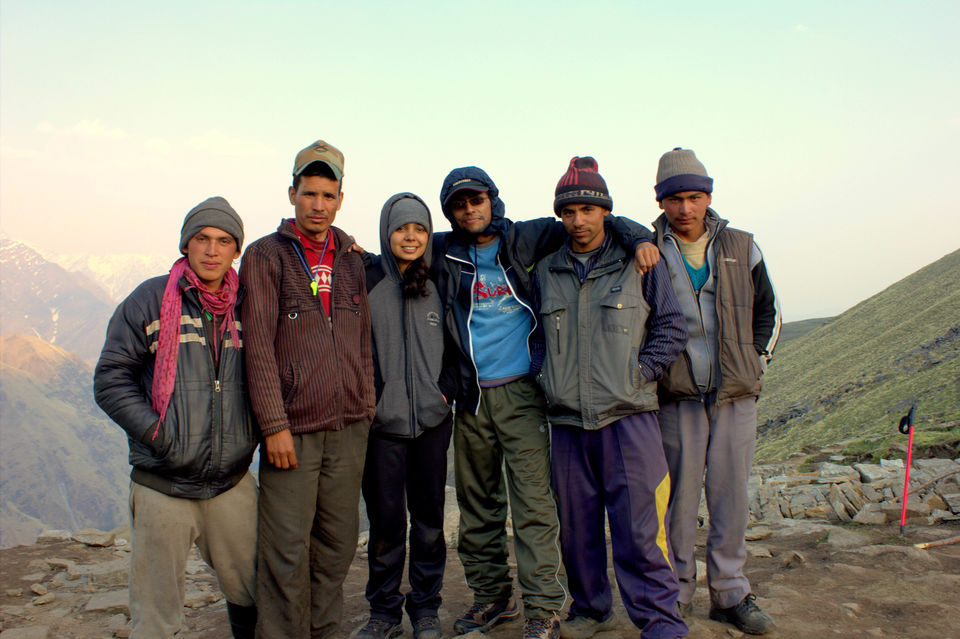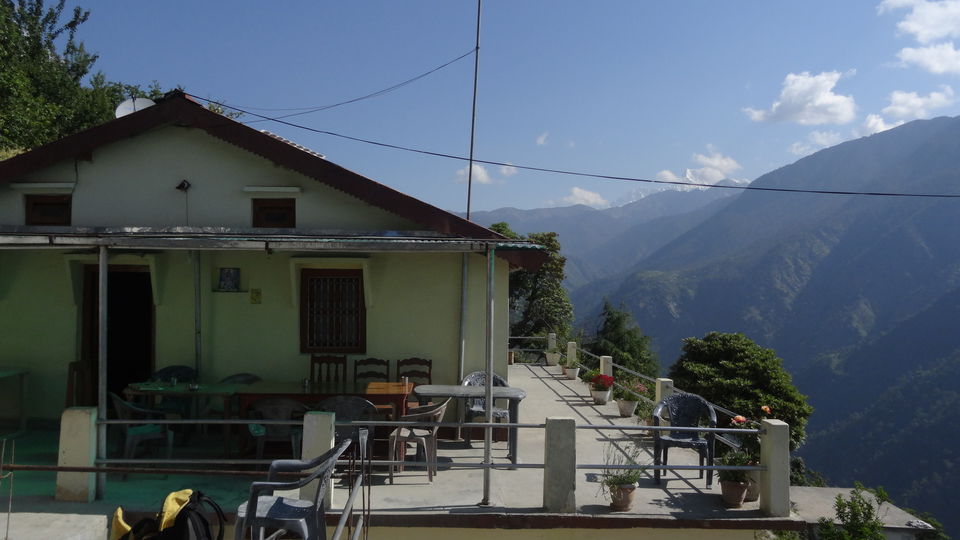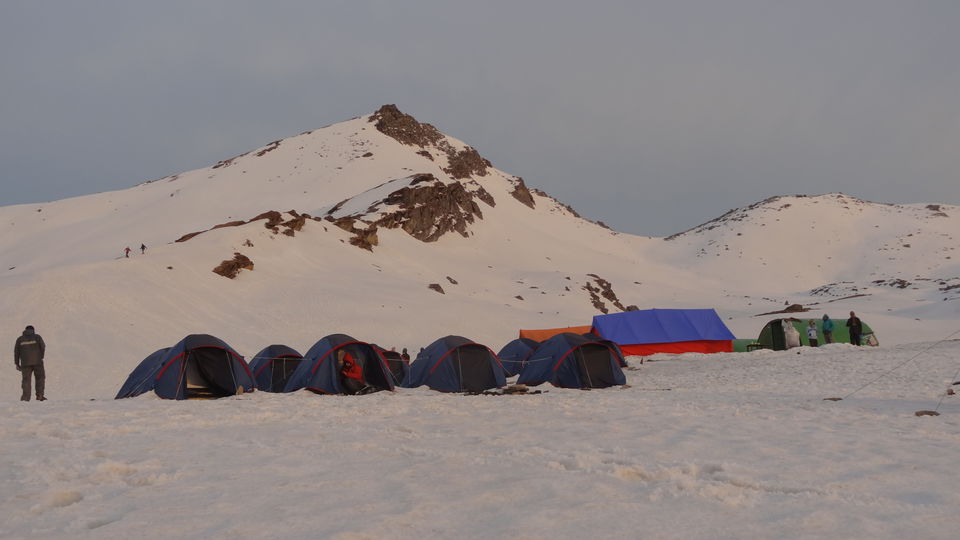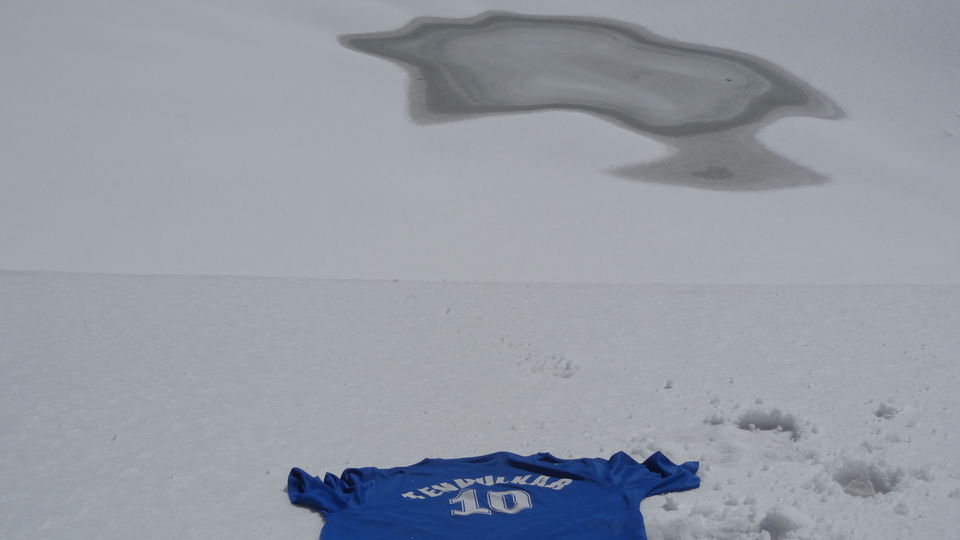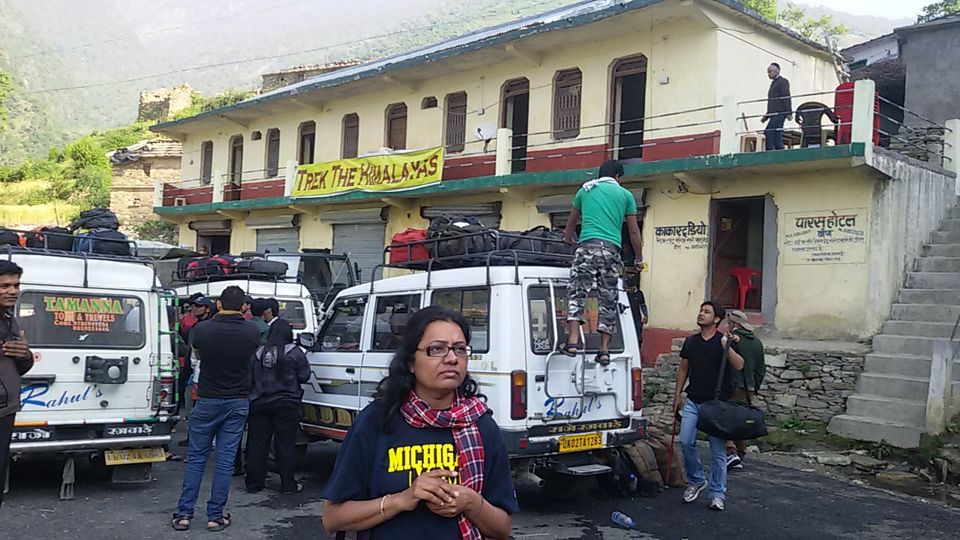 For a while now I had been hoping and wishing and praying to stumble upon an unknown adventure. When it came, it just baffled me with all its intensity.
A skeletal lake,on the higher altitude of Himalayas,Roopkund as a trek experience is too exquisite for anything like it.
A hint of crispy autumn leaves, vast stretches of green meadows, trails through dense forest covers, never-ending landscapes of snow-capped mountains, huge dollops of snow- it doesn't get any more diverse than this!
The weather is pretty unpredictable hence it is advisable to come prepared with everything on the list of essentials.
One day you could be soaking up the sun and the next you could be fighting down a hailstorm!



I booked my trip with "Trek The Himalayas" an organisation that arranges treks in the Himalayan regions. Delhi to Kathgodam by Ranikhet Express is an overnight journey which gets you to Uttarakhand in a span of about 6 hours.I along with two other friends of mine reached Kathgodam to meet our fellow trekkers, all twenty of them, brimming with energy! It's magical how a candid setting in an entirely different place with different people and no technology can do to you. All of us gelled together like a family and the rest was history.

We lodged for a day at Lohajung, got briefed about the coming one week and got ourselves a nice good sleep in beds(which we were yet to realize are a luxury).
Roopkund is a moderate to difficult trek that scales from 7000 ft till 15,600 ft.You have the option of either carrying your backpack or getting it muled till the point where there is no snow, on minimal charges. Although one might argue that the real essence of trekking is carrying your own backpack but for people with back problems like me, it can be a hard grill. Since any amount of luggage at such a precarious climb can be a real pain!


We left Lohajung with high spirits to trek till a secluded village called Didna, at 8000 ft. The weather was nice and sunny, the wind cool and the company energetic. After a 5-6 hour trek we were greeted at Didina by the locals with mint and lemon water.The view from the hut was strikingly beautiful and calming. We were served hot food while the local children chirped around making us feel at home.
The afternoon went by playing with the kids, as dusk set in one of the kids; Kaveri - a 5 year old girl, pulled my hand and started leading me away from our hut. A little taken aback at this unseen turn of events, I asked her where she wanted to go. Home, she said.I followed her through the winding turn, feeling a little jittery till the time my trek leader spotted me and joined in.
She brought us to her home, a stone hut and ran away inside. I followed behind my trek leader as he sped the stairs after her. What happened inside was certainly something words won't do justice to.


Picture yourself in a dark, cold hut with nothing inside but a lantern and a make-shift fire, on which there rests an old pot. A middle aged woman brewing tea while stoking the flame. The kids going around in circles and the only thing that breaks their laughter is the loud thundering outside. If still you think something is missing, imagine listening to Kishore Kumar amidst all this. Pure Bliss! And so it was, straight out of a story.
We had tea and spoke to the lady for a while until it was too dark outside. We returned just in time, seconds before it started pouring! Looking back,I feel grateful for if that little child hadn't taken me along I would've never realized that happiness needs no rhyme or reason. It's just a state of mind.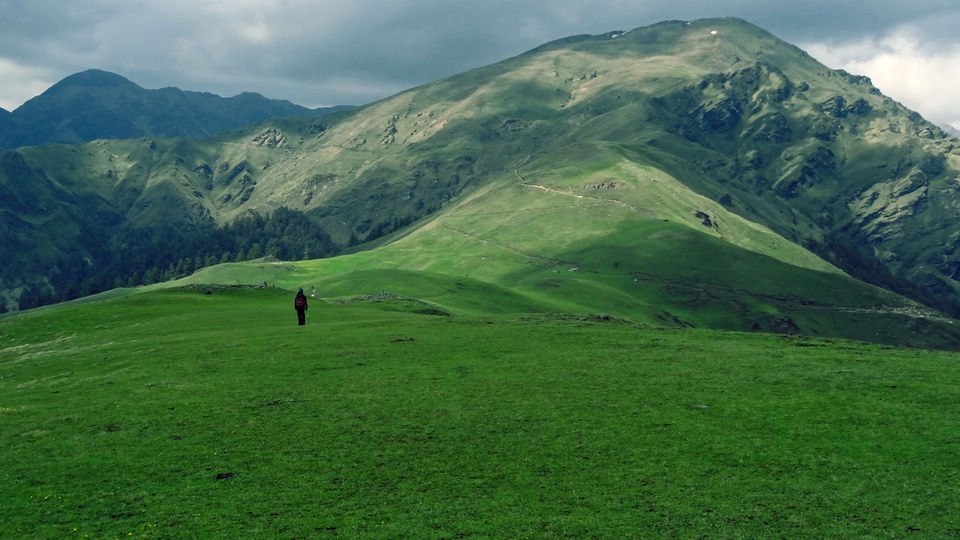 The next day held new surprises. Each day the trek grew harder but the views became heavenly. We covered Didina to Bedni Bugyal in about 8-9 hours, a steep uphill climb through undulating forests, the trek eased a bit when we reached the Bugyals. Walking through meadows as smooth and green as golf courses, spotting grazing mules and shiny leathery vultures flying overhead. Timelessness was experienced in its truest form. The trek, the company, the conversations, the view, everything would just overwhelm you in a subtle amazement!

Once you reach Bedni, bask in the glorious view of the setting sun's last rays hitting Mt. Trishul. A night at Bedni Bugyal at 11,750 ft would give you the chills,quite literally giving you the taste of what is yet to come.

The altitude rises briskly after this day.Trek from Bedni Bugyal to Patar Nauchani is a difficult one mostly because the air pressure begins to drop and your body takes time to acclimatize.
We reached our next campsite - Patar Nauchani at noon the following day, where my body caved in. At 12,500 ft the wind became vigorous and chilly.Even a short walk to release myself in the mountains turned out to be an exhausting attempt to breathe! My pulse quickened and I shivered my way to get a little warm. These things can turn out to be tricky, even though you think you can brave yourself through it, sometimes it's advisable to not take the chance. I saw a person being taken back from the campsite to lower altitudes as his situation worsened.
I was advised to stay back while the rest of them went ahead to Bhagwabasa, the last campsite.


I didn't get to summit but what I got as I stayed back for 30 hours by myself was exceptional. I spent an afternoon writing inside my camp, while it hailed outside. I slept under the stars all alone, lost in the middle of Himalayas wearing 7 layers and wrapped in 3 sleeping bags. I meditated on the rocks overlooking the snow-capped mountain wall as the weather cleared and the sun shone brightly the next day. I walked along till the next hill, to a make-shift shop where the locals took me in. I devoured eggs and Maggi, learnt Garwhali, strolled leisurely with locals to nearby areas. Took their pictures and got a taste of their lives up there. I made bonds that still remain in-tact.
When the rest of my trek-mates returned,we had a feast and met another group which were yet to go upto Roopkund. At night we sat under the stars and heard a mash of Pink-Floyd, Coldplay and Dire Straits.

The next morning we got ready to tread on the longest trek of our week- Return back to the village. After heart wrenching goodbyes and promises to meet again we started our descend. The weather worsened with each step and within a short while we were braving the hails from all over. Walking in a cloud cover, fighting the hail on a winding stretch that drops down to a deep valley - that's the dream! If this doesn't entice you, then let me tell you that the hails gave way to snow. Now we sang our way back, tasting the snow on our warm tongues. You have to see it to believe it how magnificent the mountains become after the passing of a storm!
The weather cleared and we took a break near Bedni Lake, playing cricket at an altitude of 12,000 ft and hogging Maggi and eggs- our staple mountain diet!
We reached our destination at Wan, after walking through oak forests and descending briskly. Spent a night there, washing off a week of grime and reminiscing the great times.

I reached back home utterly weary, drained off all my energy reserves, with a sun-burnt and swollen face but everything was well-worth it. I developed the photographs and couriered it to the Garwhali folk from the mountains. They've asked me to come stay with them the next time I visit Uttarakhand.
I hope I do see them again someday.

Through this experience I realized that once your mind has been stretched to these lengths you would never be the same again. And you would know then, as I know now, this is just the beginning.
As said by Mr. Frost-"There are miles to go, before I sleep."