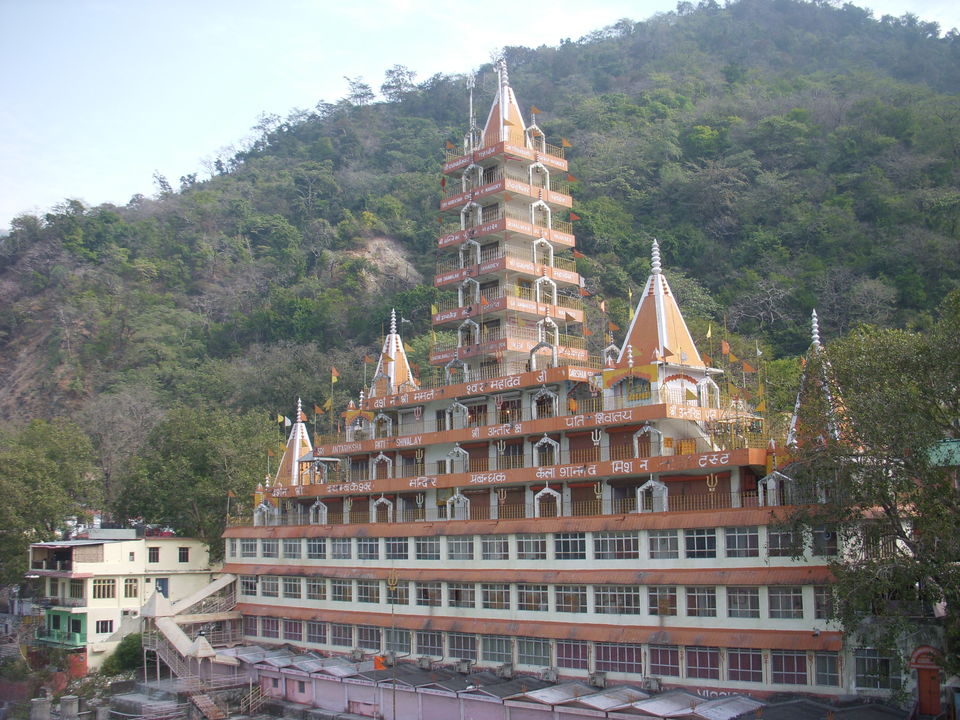 Side Effect of Rishikesh
Rishikesh is the only place where we have found the two side of the place. One can visit the place with full of religious belive which will connet the person to the historic epic The Ramayana  from the streets of lakshman Jhula & Ram Jhula and various ghats. The evening aarti is amazing and will touch one's inner soul which create a beutiful enviornment at Triveni ghat.
The other side of Rishikesh is full of adventure from Rafting, camping, bungee, fox crawling, kayking , cliff jumping swiming and lots of more to explore your other side of the soul which is the side effect of Rishikesh.
One should definitely enjoy the bar be que on the bank of river and the camping night with bon fire. 
How to Reach : Morning and night bus from Delhi ISBT which can be pre book from http://utc.uk.gov.in/ Approx cost of AC volve is Rs 550 with 6 hrs journey staring from streets of Delhi to passing by Jungles of Rajaji National Park and Rishikesh.
The place can aslo be reach from Dehradun and nearest airport is Jollygrand domestic airport ajourney of 2 hrs in cab.
Where to stay : The place is having ample of hotel and dharmashalas. Prefer to go and give a spot booking if some one istrying for 2 day visit. Camping would be 1 night at marrine drive on the bank of river.
Best Time to Travel : To enjoy the charm of River Ganga  October to March  is the best time to travel. Both camping and rafting can be done. 
Minimum 2 days to spend including all activities. 
The place is economical and bank opposite to triveni ghat. A walk at night at triveni ghat will give your rresh start look to your inner soul. The place is also easy acess to evening aarti