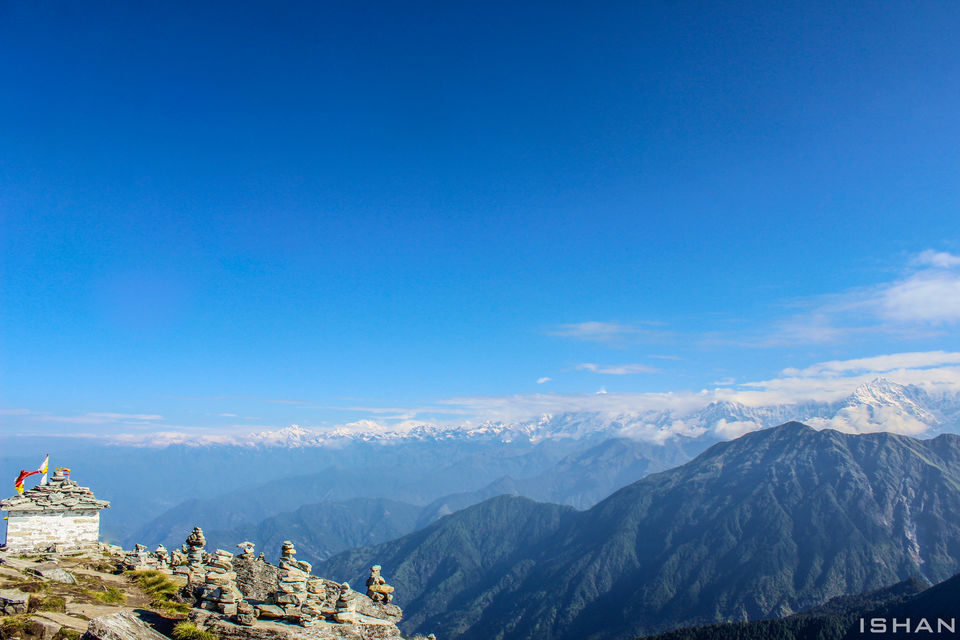 Note: Full screen view of all the photos is recommended.
Uttarakhand is known as "Devbhoomi" as it has so many religious places to see. Uttarakhand also offers some really adventurous treks for those who wants to go up and up! Whole Uttarakhand is full of natural resources and the view are eye soothing. The reason behind going solo was to explore the state on my own way, when you are alone, the best thing is solitude, freedom. It teaches you how to be on your own, how to hustle, how to be careful, how to behave and how to spend money. Many people think it as an isolation, but on contrary I had an awesome experience. I have seen how people live, met some awesome people which became friends afterwards, learned foreigners' traditions, taught them ours, and what not! Solitude can be a bliss too.
So moving on to the details, I planned this whole trip on my own, from the day to day itinerary to the budget, all I had planned two months before. I covered two treks and four towns in my solo trip.
When you are traveling solo, you need to take care of mainly three things for each day:
1) where you are going to stay for night
2) How you are going to manage for food.
3) Which places you are going to visit for the day and how you are going to reach there from your place of stay.
Apart from that, you need to be very careful about what to take with you, as you'll need so many things and the amount of the things you can take and weight will be your restrictions. I made mistake carrying so many clothes an I had a DSLR camera, so my backpack was weighing 12 kg, at first I thought it'll be easy but while I was on my second and walking up hills, my legs and shoulders were exhausted. So packing efficiently is really important.
Other thing is trekking gear. You should carry a sleeping bag if you like camping and all, poncho, thermal inner wears, high beam torch, medicines, big water bottle, a good jacket, gloves, cap, etc. You must have good trekking shoes with ankle support, my both ankles were twisted because I went with my running shoes, and it was very risky while I was coming down from Deoria tal lake to Sari village at 5 in the morning with my left ankle twisted as whole path was slippery and my knees were also in pain. So when you find yourself in difficult situations and you can't get any help in remote area, don't panic, just breathe and think. So I walked thrice slower than I climbed and I remember I was extremely careful for each step I took.
One must NOT go on solo trek if he/she has not enough experience of trekking, exploring cities on your own and trekking on hills alone is very different. Treks are categorized as easy, moderate or difficult but when you are going solo, this classification and selection is also crucial, one must know whether it is SAFE or not. One must take a torch, knife (yeah you read that right), a smartphone with offline maps from google maps and a backup phone. Always have plenty of water with you, and carry some glucose biscuits. So I guess now I should stop boring you all and share my travel story right away.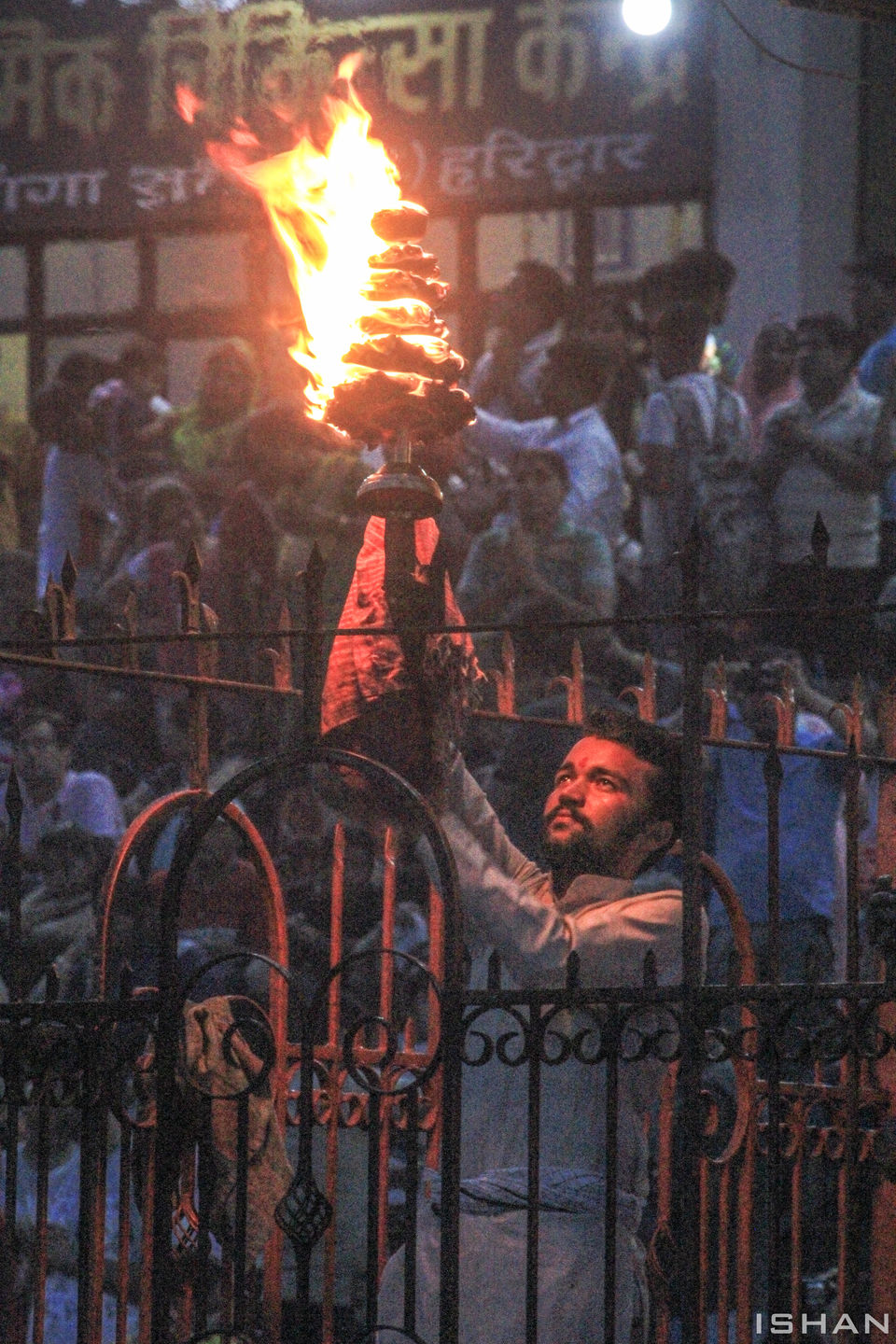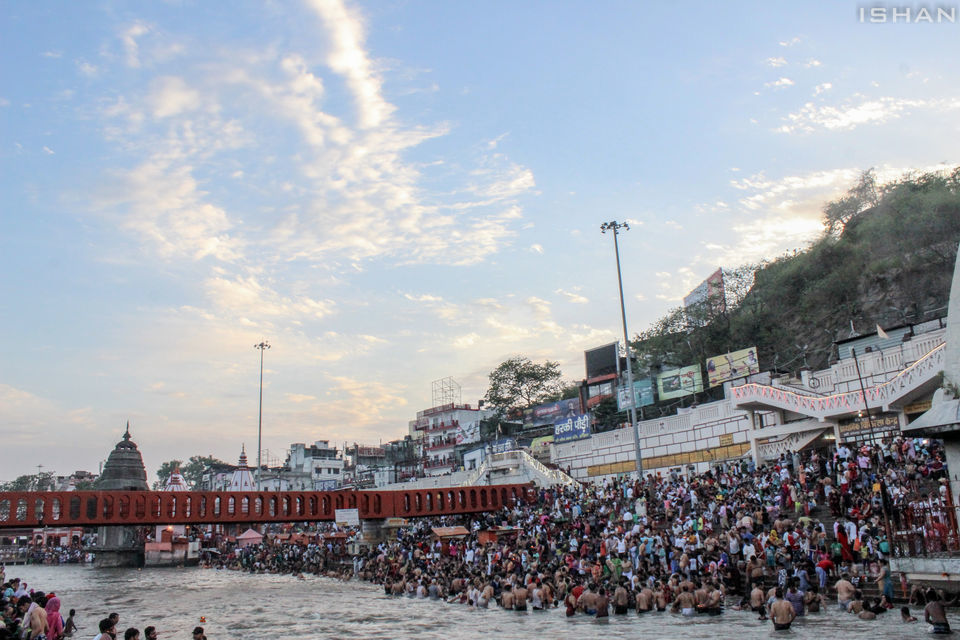 I came directly to Haridwar from Vadodara on 10th June. To my surprise, it was 40 degrees in Haridwar at 1600 hours. First thing one should do is to find a place for night stay, but during my journey, I ate only home made snacks so first thing I did was having some lunch, You'll find many places to eat as you leave the railway station, I always try to search for a clean and hygienic place to eat as while traveling, one has to be very cautious about food. After deciding my night stay I went to exploring the city. The streets were so narrow and full of people, excessive honking and so much traffic. But as I reached the holy Ganges, I forgot all the worries, it was really a wonderful experience attending the "Aarti" of the Ganges.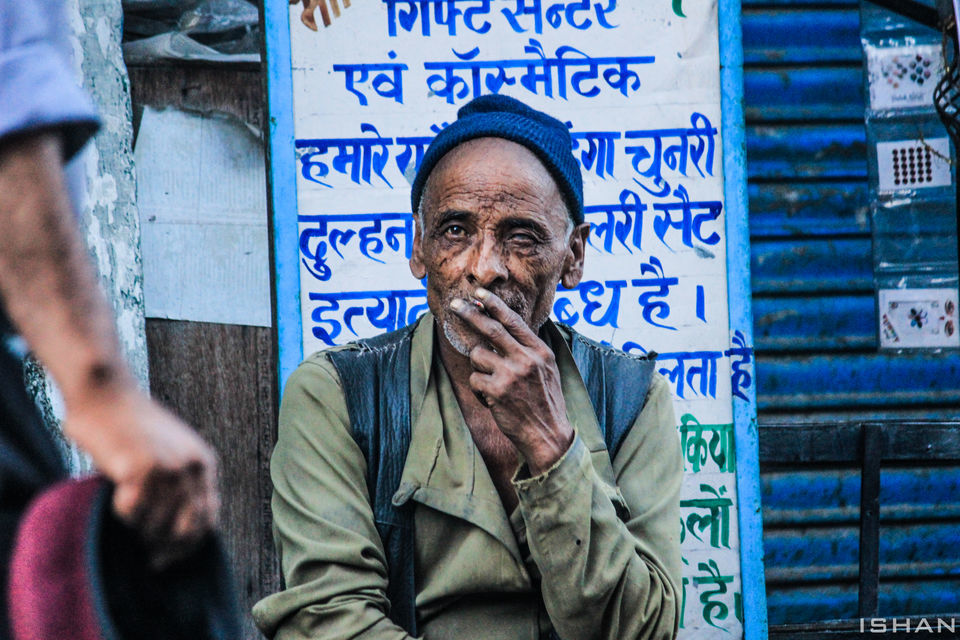 On the second day, I went to Joshimath which took almost 12 hours of road journey. Joshimath is situated around 300 km north from Haridwar. It is a beautiful town surrounded by hills. The market place was so lively and happening. "Jyotirmath", one of the four maths which were established by Guru Shankaracharya, as well as Narsinha temple is situated here. While in winter, the snow covers the streets. Auli is another place one would not want to miss. Joshimath is really nice town as it can be a pit stop for those who are visiting Badrinath or Hemkund Sahib.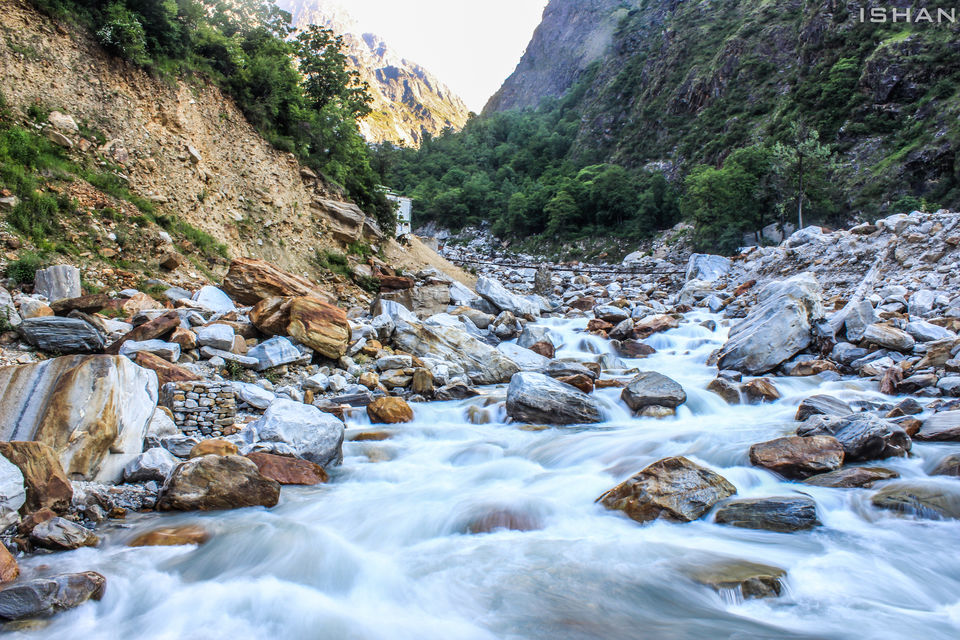 The next day I started my journey for Ghangaria from which one can go for valley of flowers or Hemkund Sahib. First I went to Govindghat by bus which is 18 km from Joshimath. Govindghat is a hamlet on the banks of Alaknanda River. From there, it is 13 km trek to Ghangaria. The path was made of stones, well maintained and horses were also there for those who don't want to sweat at all. Ghangaria is situated at 3050 m altitude, the views were fantastic, the hamlet has one single street full of hotels, restaurants and shops. The strange thing was there were no room for a single person. Every hotel that I inquired, they said there is no room for single person! So I stayed in the Gurudwara. It was my first experience at Gurudwara. I had seen the documentaries on it but when I went there for the first time, I felt really nice staying there. The system of Gurudwara is so simple and proficient. Gurudwara offers food and shelter to everyone. Anyone can help there and work in the kitchen! The cleanliness and discipline in Gurudwara is so good.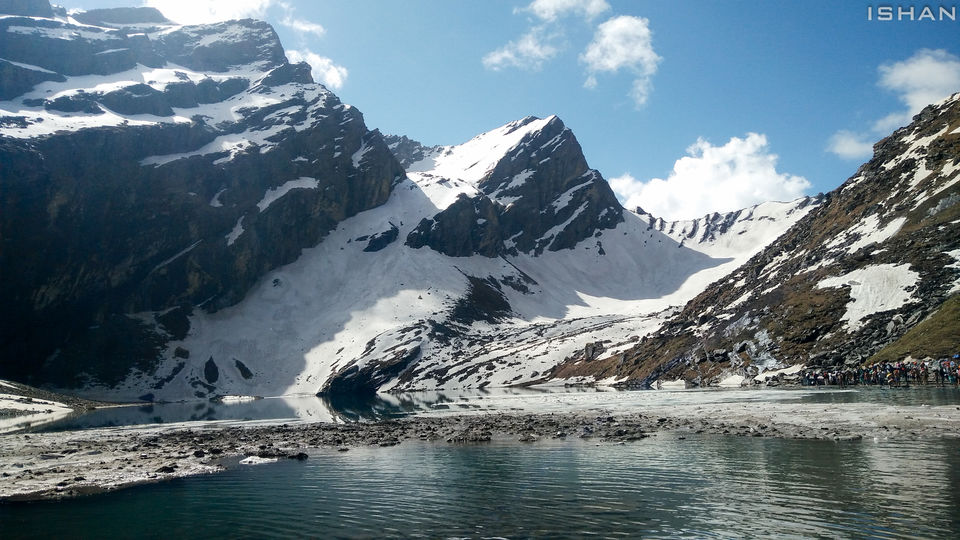 The next day I started the trek for Hemkund Sahib at 500 hours in the morning. The gurudwara closes around 1200 hours and it is 7 km uphill trek so one must start it before sunrise. It took me three hours to reach my destination. There is a lake and Gurudwara at the top and the views were amazing, the mountains covered with snow which I saw from down below were right in front of me. I had a hot cup of tea while enjoying the view. Some people who came early in the morning told me that the whole lake was covered with ice layer! The Hemkund sahib gurudwara is 4600 meters above sea level. After resting for some time and enjoying the view, I came down to Ghangaria and went for valley of flowers but sadly it was closed for some reason. I felt bad for not seeing it and I came back to Gurudwara.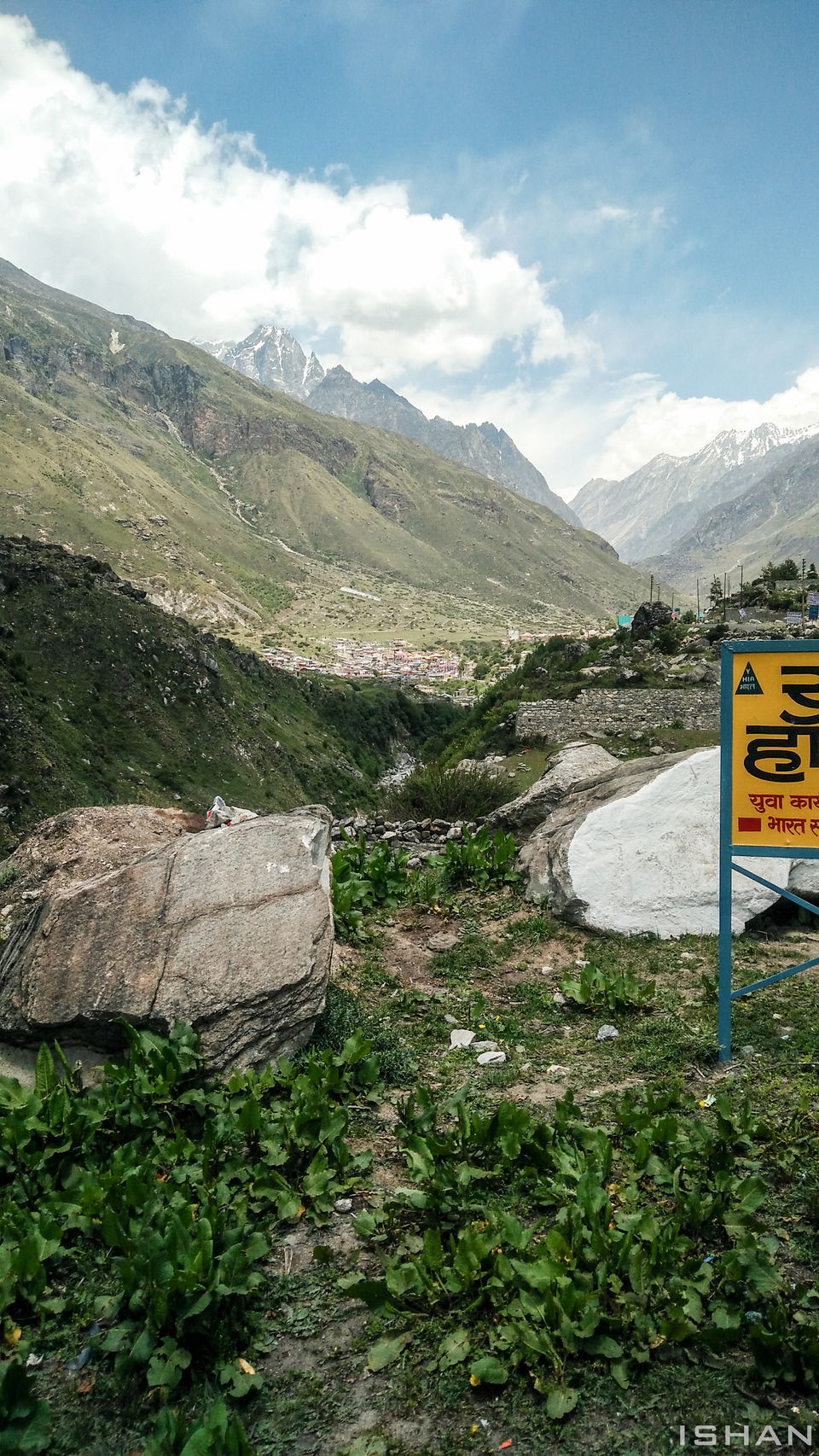 The next day, I came down to Govindghat and I visited the Badrinath temple, one of the "Chardham", the holy places of Hindu religion. It is a 25 km road journey from Govindghat. I thought it would be so crowded but it wasn't. The temple is so beautiful and situated on the banks of river Alaknanda. and then I returned to Joshimath.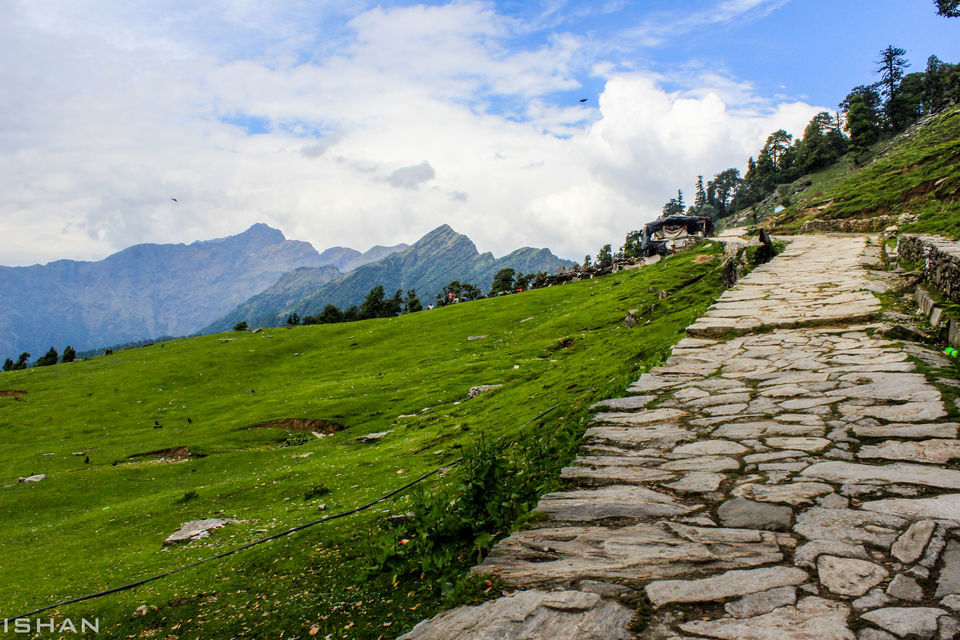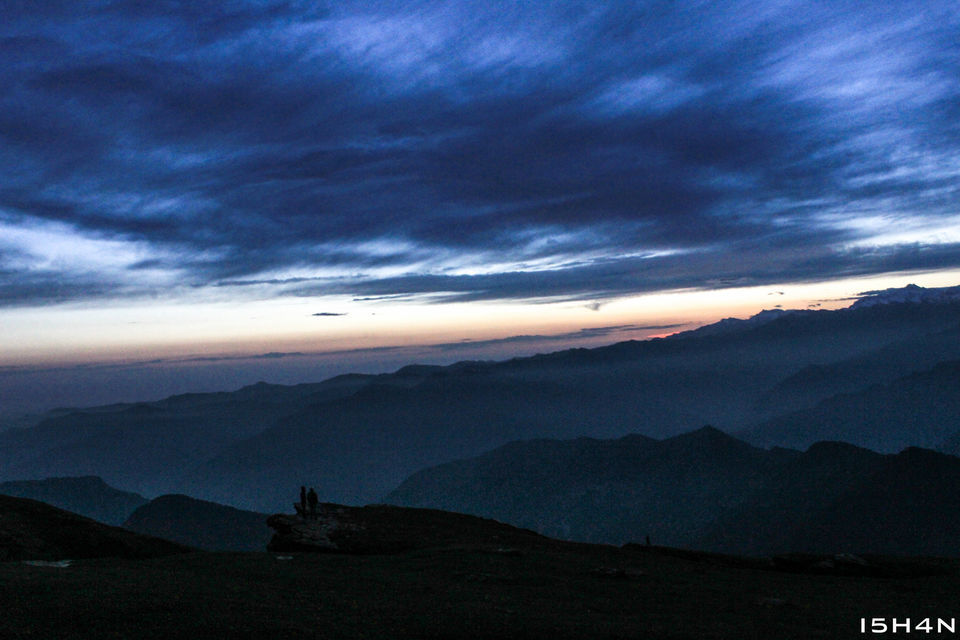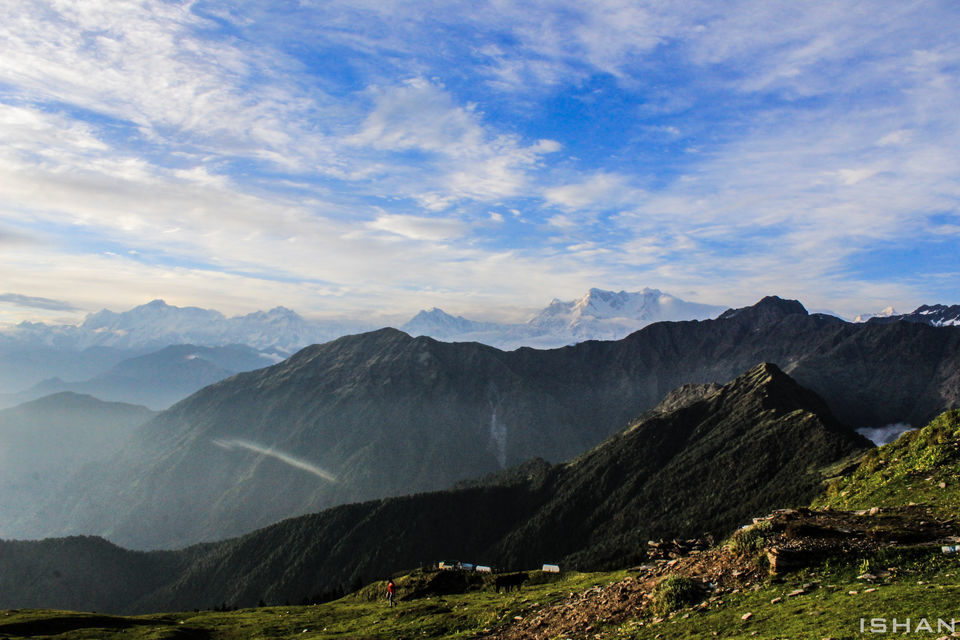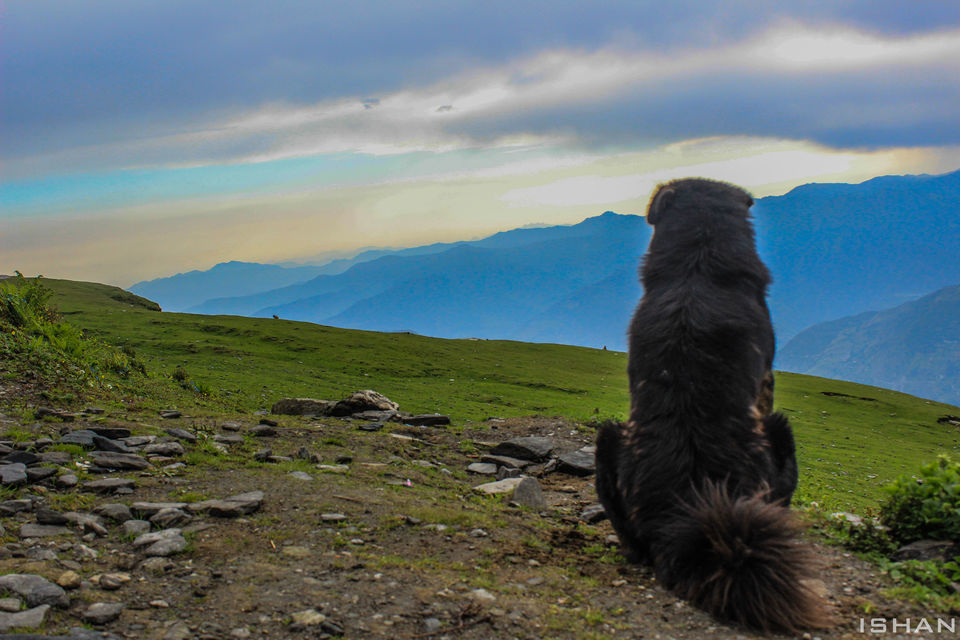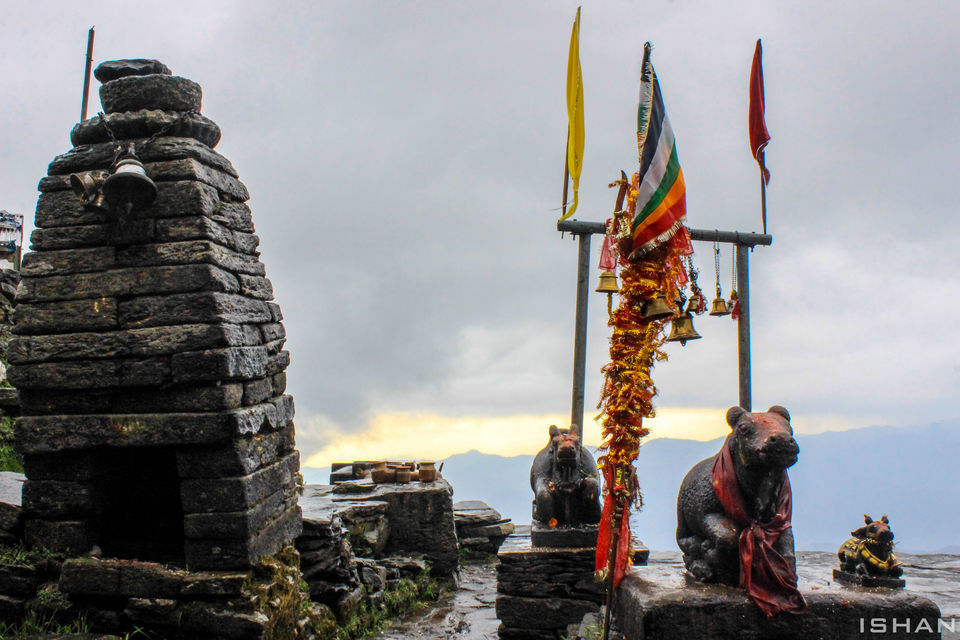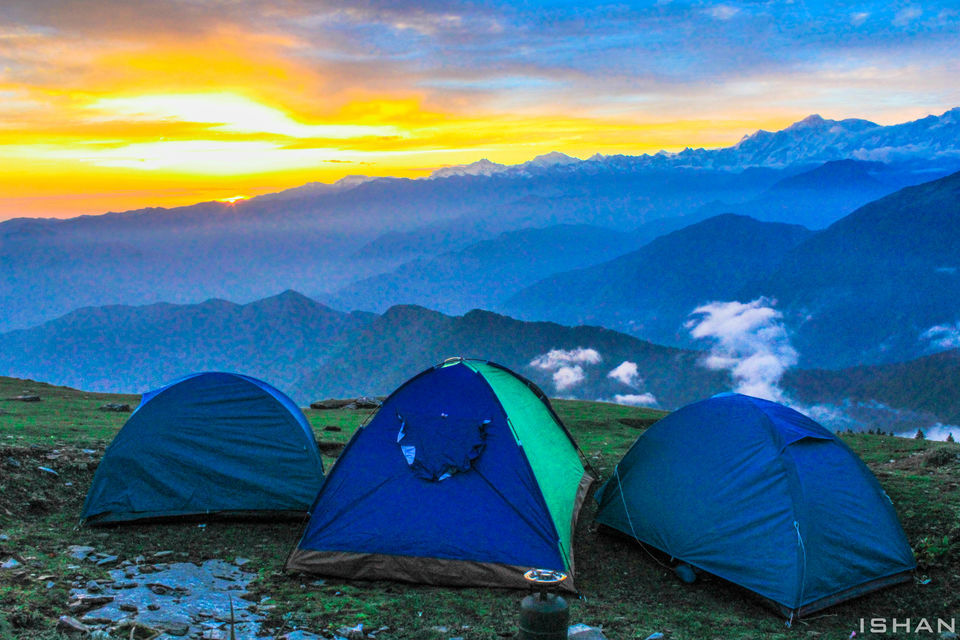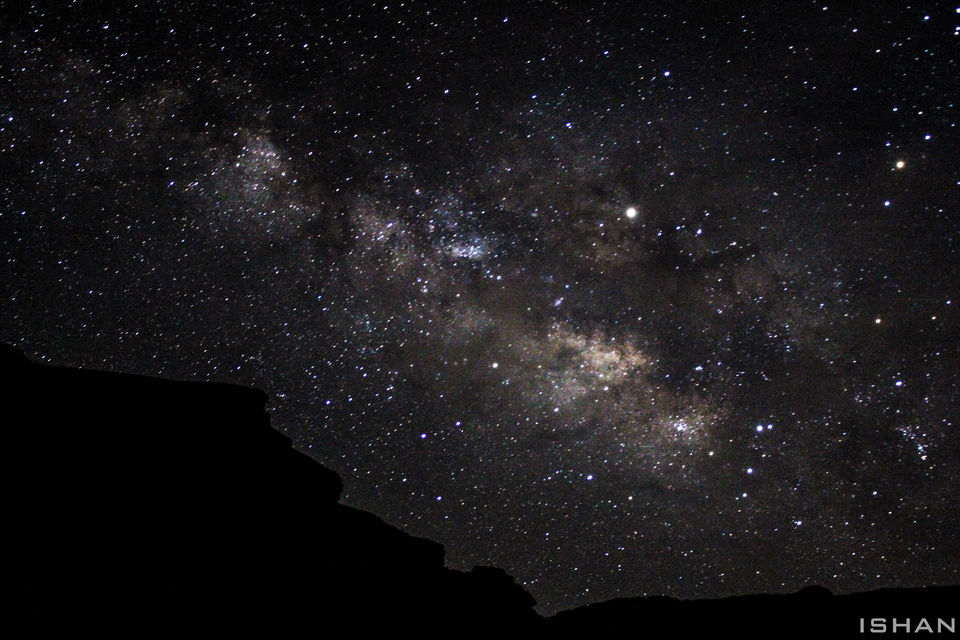 Liked the pictures? Well thanks! On day six, I left for Chopta from Joshimath early in the morning as I had to change so many buses. First I went to Chamoli, which is 50 km south from Joshimath, but as soon as I got out from the bus, I was stopped by a local police officer, I was wondering why, but he said he noticed that I was a tourist, so he wanted me to pen down my experience of this state! He also asked me whether there were any issues like drinking water, safety, food etc. First time I felt that India is actually focusing on common people's problems! After thanking him, I took a bus for Gopeshwar and from there I took a bus to Chopta which is also 50 km road. I must tell you, this 50 km journey was by far the most soothing journey of my whole trip! The narrow road was covered with forest on one side and the other side was valley with spectacular view. The chirping of birds and the petrichor was making it heavenly, and it just feels perfect when your phone puts on Coldplay's Paradise! I reached Chopta in the afternoon and I started climbing for Tungnath which is 3 km uphill trek from there. The trek was by far the most peaceful trek ever! I have no words to explain the scenery but thankfully I had a camera so you guys just see the photos! When I was about to reach, the rain started and I rushed in the temple for shelter, Tungnath is the highest Shiva temple in the world! During winter, it snows more than 2 meters up there, so the "Shivling" is shifted to a village named 'Makkumath'. When I was capturing some photos, I saw some guys coming with camping gears and placing their camps near village area. I was very thrilled by it, I always wanted to go camping, I had my sleeping bag with me , but for camping was really tough thing to do alone, and when I asked them if I could join them, to my surprise they said yes! They were from Delhi and came on bike! They called themselves as NOON (salt) GANG! They carried their own food, gas stove too! I was so lucky to join these guys! we camped there for two days and went to Chandrashila peak which is situated at 4000 meters. There were many wild animals and at night, they were coming to our camp site, but our savior dog has stayed with us whole night and saved us from them!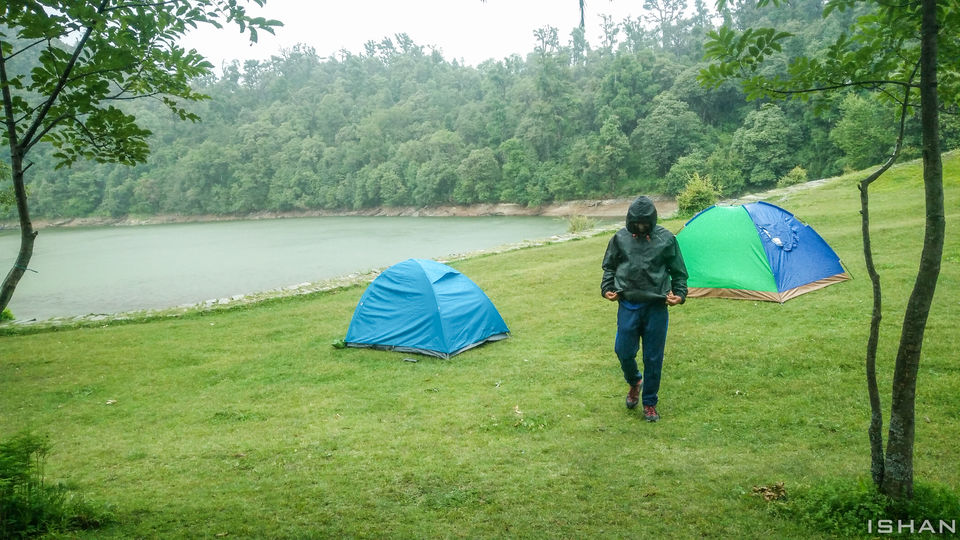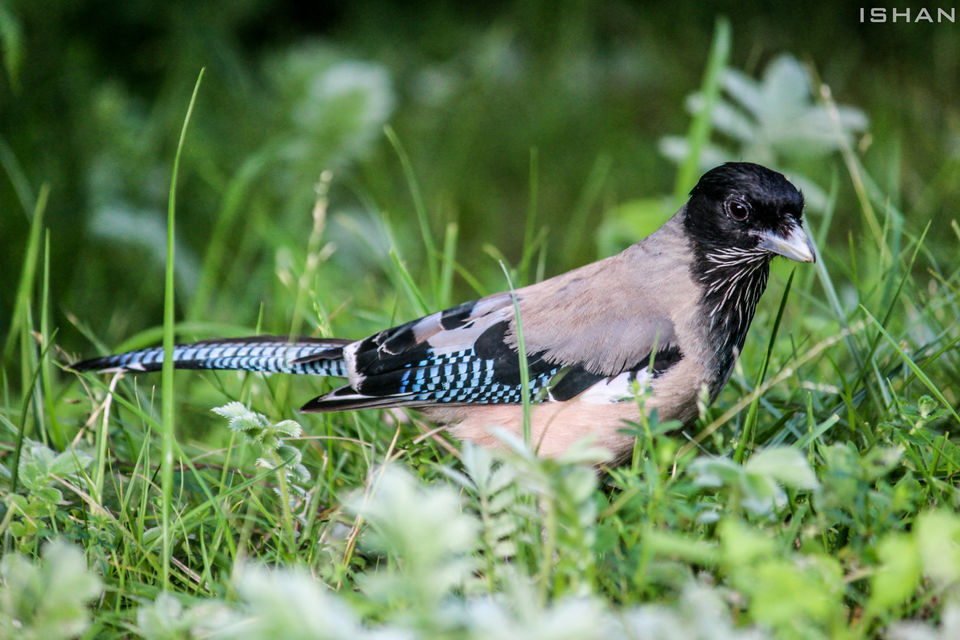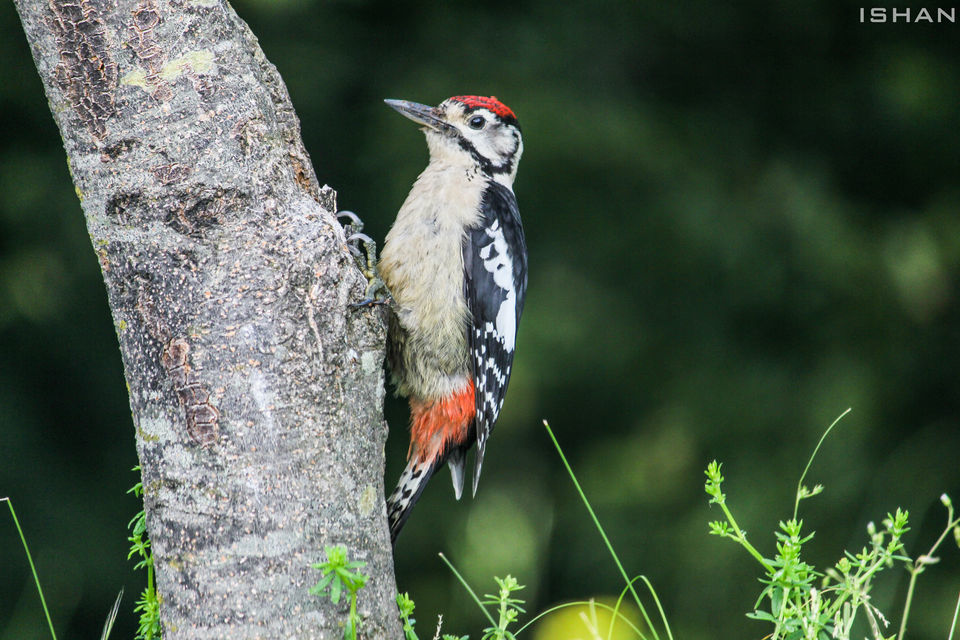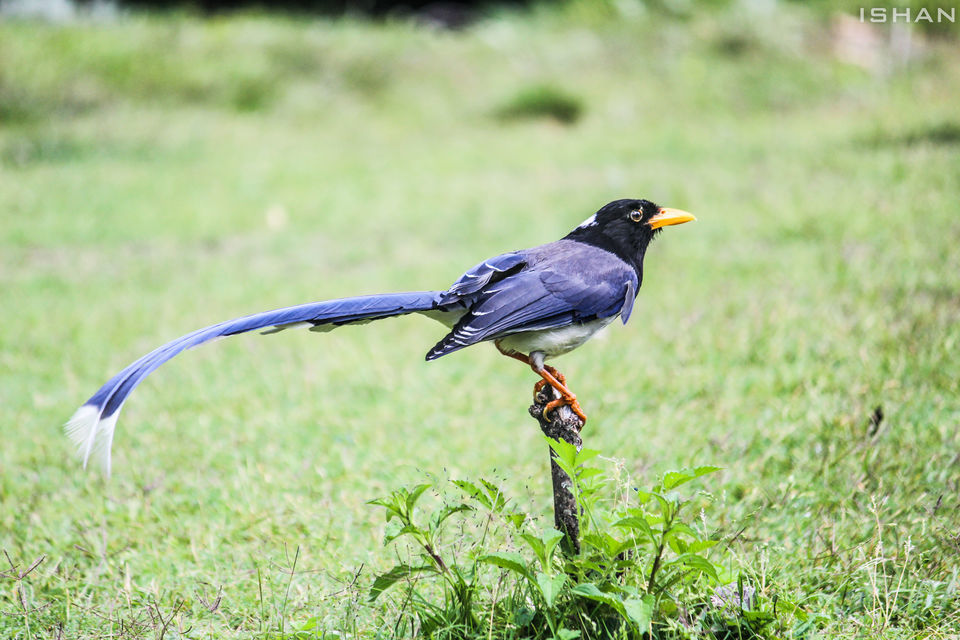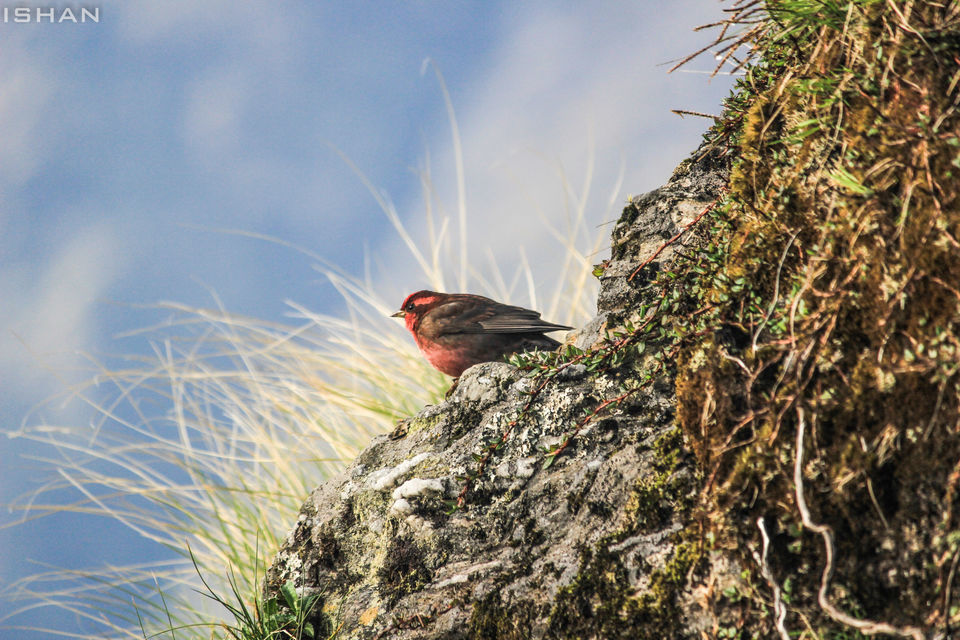 Next day we decided to reach Deoria tal lake which is 25 kms from Chopta so my friends went on bike and I hitchhiked a little and walked upto Saari hamlet. From Saari, it is 3 km uphill way to Deoria tal. We went up and it was really hot compared to Tungnath as during night it was around zero degree in Tungnath. The lake was so calm and the view from there was amazing. The area was rich with flora and fauna. I captured some birds and we enjoyed a lot there. The clouds surrounded us at night and it rained whole night. We stayed there for two days and explored some nearby areas too. It was so peaceful, the sunset was spectacular and after that we just laid down on the grass listening to 'sky full of stars' and gazing at them!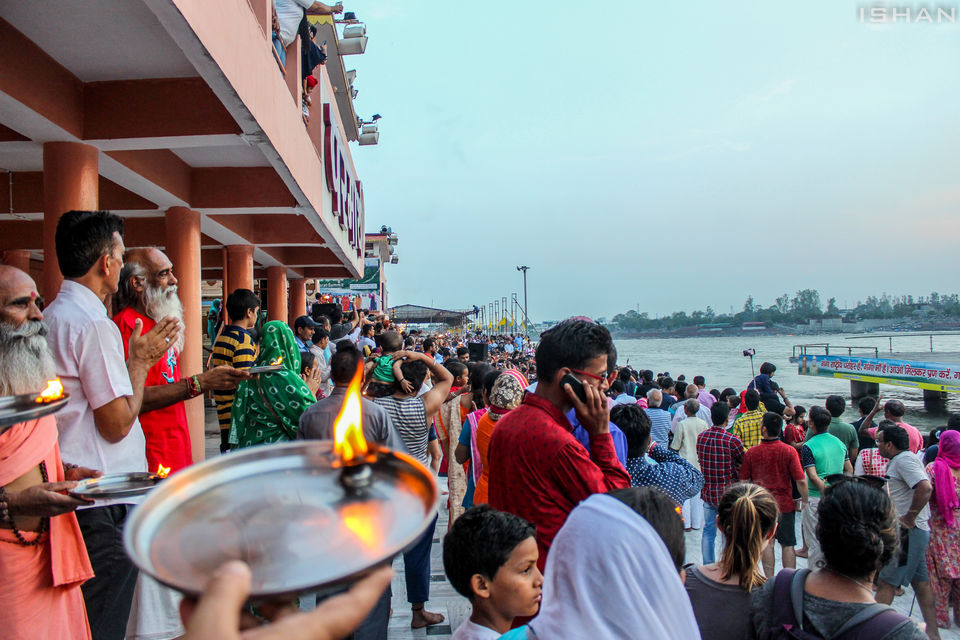 Next morning, I bid my goodbye to the Noon Gang and left for Rishikesh. I took bus for Rudraprayag from Saari and from Rudraprayag I reached Rishikesh. It was raining cats and dogs and the traffic became worst. I had my lunch at the famous local restaurant Rajasthan house, which served really delicious sweets and local items. After that I attended Aarti. One should not miss the famous river rafting while visiting Rishikesh. The water level during monsoon goes really high. It was really adventurous sport and totally safe as a 10 year old kid was also sailing with me. People come to Rishikesh to seek peace in their life, it is so famous in foreigners that they come directly to Rishikesh in search of inner peace, it is also famous for Yoga. The food here had great influence of European dishes. Though, I couldn't stay there for more than a day, I enjoyed a lot.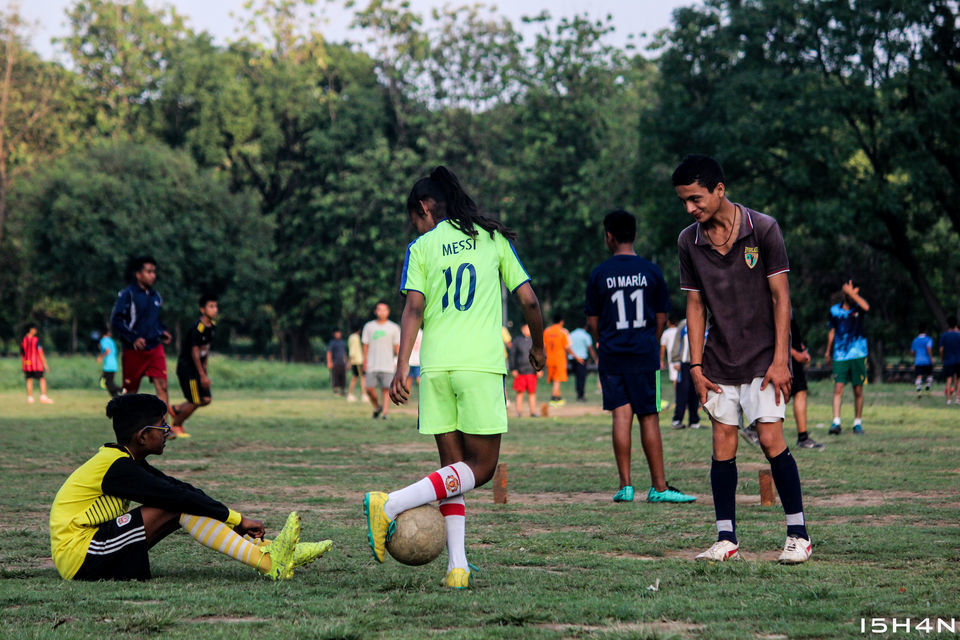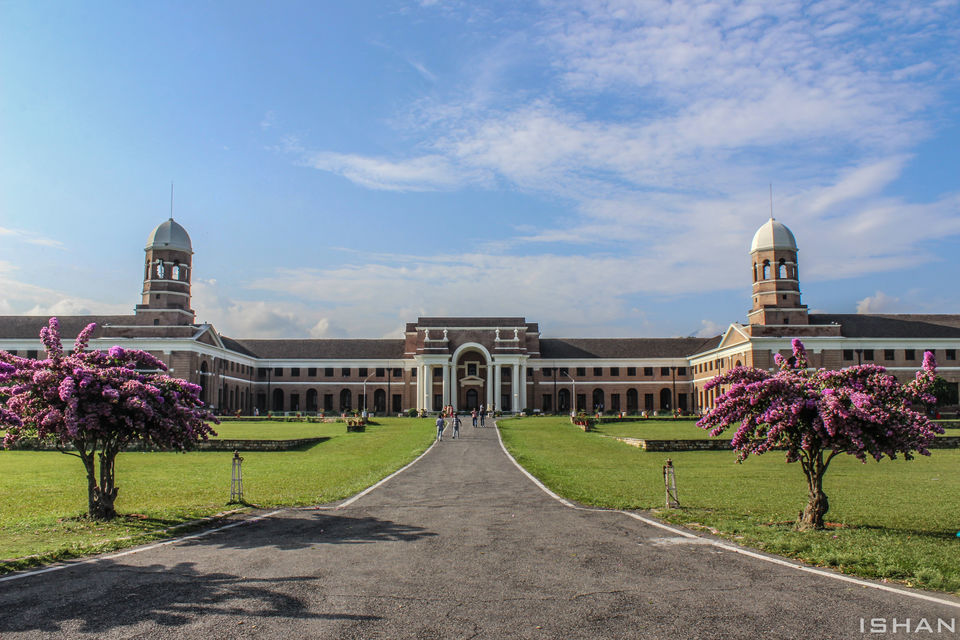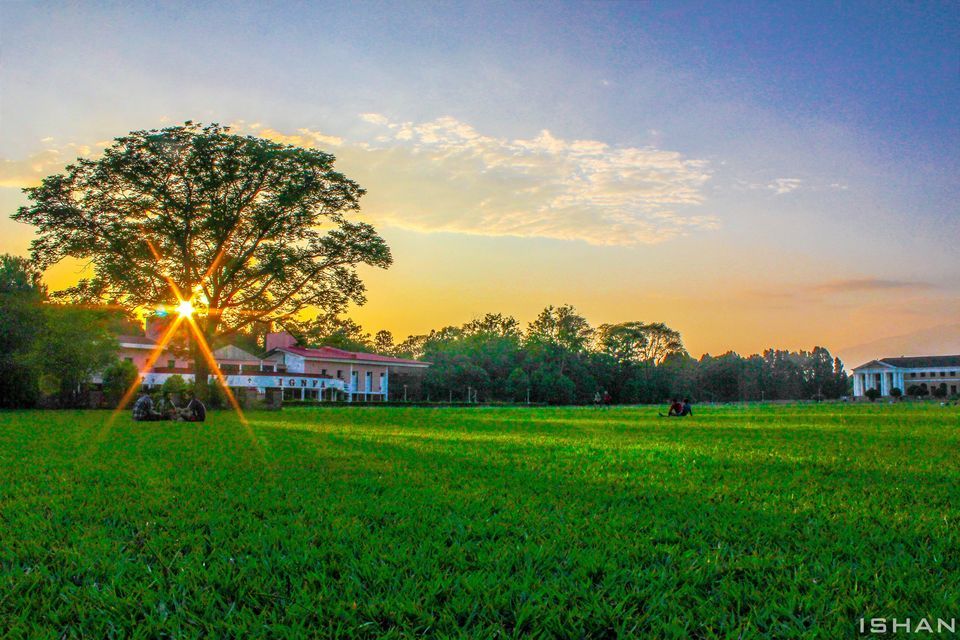 My last destination of the trip was none other than the city covered with beautiful valleys, Dehradun. Dehradun is famous for its schools, amazing landscapes and its pollution free environment. The air is so clean compared to the so called metro cities and it has everything one wishes for. So summing it up, I would say Dehradun is one of the best cities to live in India. I stayed there for three days. I ate street food, had their best coffee as well as ate in the famous restaurants which offered great food. I went to see the local attractions such as Robber's cave, Forest Research Institute. Roamed on the streets. I was not planning to visit the nearest hill station Massoorie as I was tired as hell at the end, but luckily on the last day I was busy in street photography, some people noticed me and asked me if I could help them in their little project. They were linked with Ministry of Road and Transport, Indian Government. They had to take some photos of Massoorie-Dehradun Highway, so they took me to Massoorie with them and we had a great time.
So, this was my solo trip to Uttarakhand. It was really amazing experience. Met awesome people, learned awesome things, seen awesome terrains. Our country has rich culture, the heritage is mind blowing, so go out and travel! Thanks for reading and feel free to ask anything in the comment section! Instead of peace, I say, Explore!
Frequent Searches Leading To This Page:-
valley of flowers trek season, hemkund sahib trek, places to visit in baijnath uttarakhand, hotel in barkot uttarakhand, uttarakhand tourism bus, uttarakhand travel