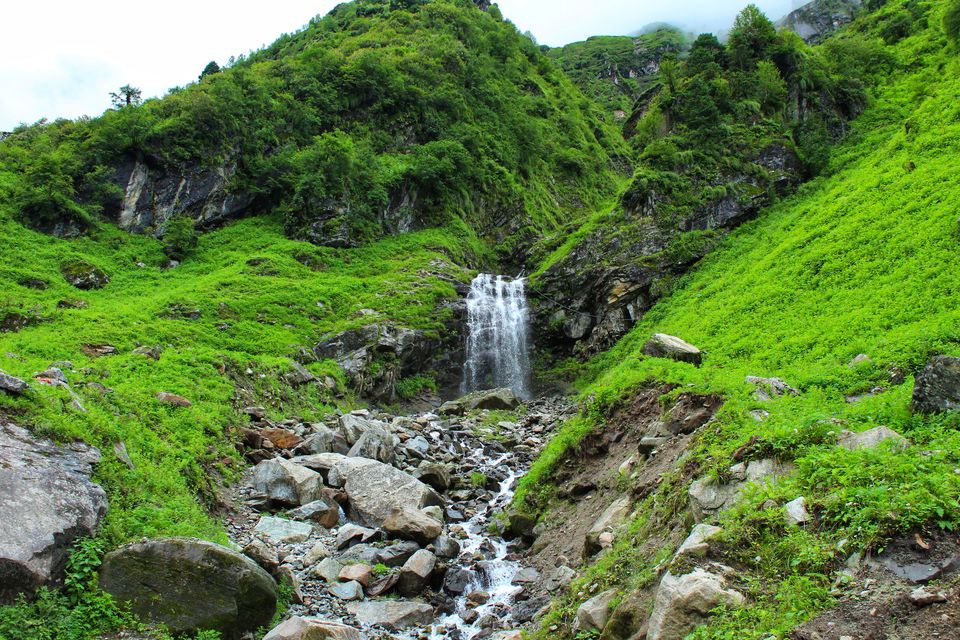 Haridwar, the sacred entrance to the abode of Gods can be reached in less than 10 hours by train or by bus from New Delhi. Else, fly to Jolly Grant Airport at Dehradun which is just 35km away from Haridwar. After reaching Haridwar, go to Har ki Pauri in the evening to watch the famed Ganga aarti at 6 pm.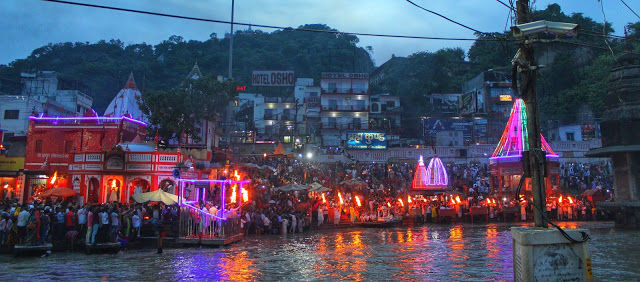 If you are a solo traveller, search for buses in Uttarakhand transport corporation's website, and if you are at least a group of four, the best way is to hire a vehicle. A car costs less than 3000/day (all inclusive).
The journey starts to Uttarkashi and as 'start early, reach early' is the rule in mountains, ensure you start early, to reach Uttarkashi before dusk. Uttarkashi has a temple dedicated to Lord Kashiviswanath, where you can offer your prayers in the evening. The Uttarkashi town resides on the banks of river Bhagirathi, and you can take part in Ganga aarti in the pious waters of this source stream of the Ganges.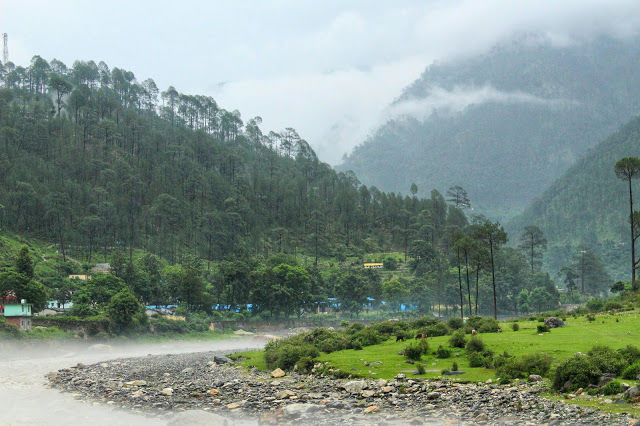 (PS: For those who wish to cover Yamunotri, travel to Barkot from Haridwar on day 2, go round trip to Yamunotri Dham on foot on day 2-i and travel from Barkot to Uttarkashi on day 2-ii, and then proceed as described)
The beautiful town of Uttarkashi in the Garhwal Himalayan ranges goes under the blanket of cold at night. The early morning should have you in your car towards Gangotri, the temple dedicated to the 'Ganges'. The road is bad and winding up towards the source of the Ganges, but the journey is beautiful and passes among rare species of trees, and you have the infant Bhagirathy on the side.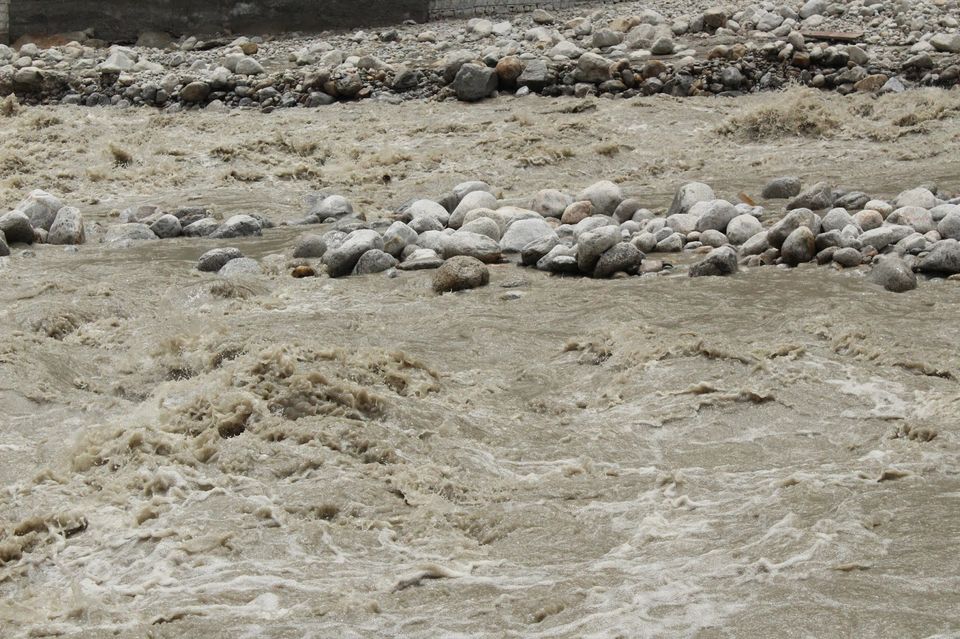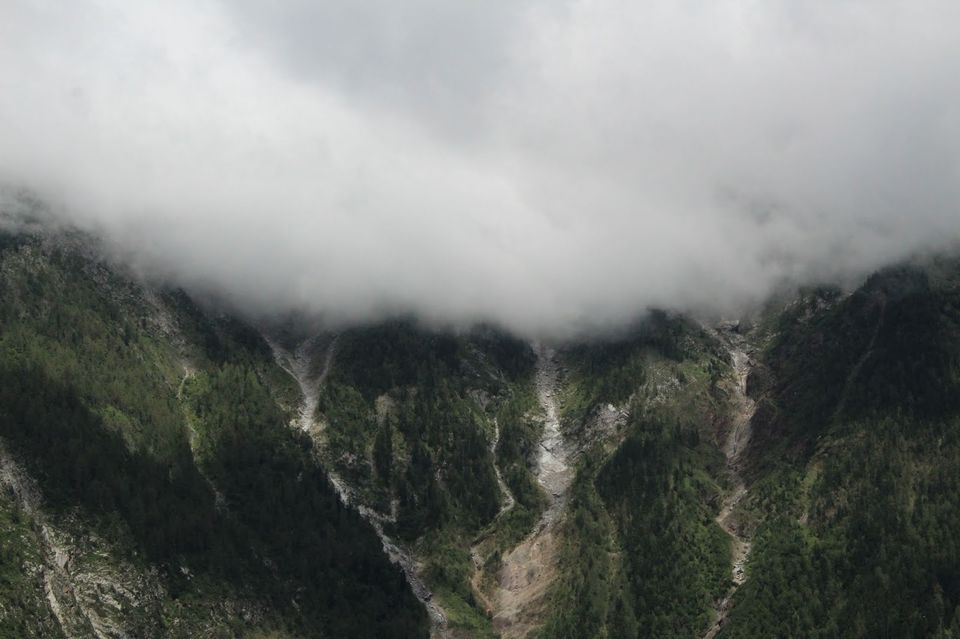 The Gangotri Dham is a temple dedicated to river Ganges and Gangotri is considered the source of the Ganges, though the real origin is traced back to ''Gaumukh' glacier which is not accessible by road, and has adverse climate and terrain.
Touching the ice cold waters of river Ganga, here at her origin, one would wonder if it is the same waters that is crystal clear here, get dumped by industrial and human wastes to become the most polluted of rivers in the world. Revered as the goddess, for she really is, because the Ganges is the life giver to millions of lives in the northern plains of India!
The journey to the source of river Ganges, which is the source of life, is, sans doubt, a gratifying one! Then return to Uttarkashi, to get ready for a day long journey the next day, to Guptkashi!
The narrow roads hidden in the mighty Himalayas take you to Guptkashi. The area is prone to heavy landslides and do start early to avoid any bad conditions get worse. Though lengthy, the journey never makes you dull, for Garhwal ranges are blessed with the raw natural beauty.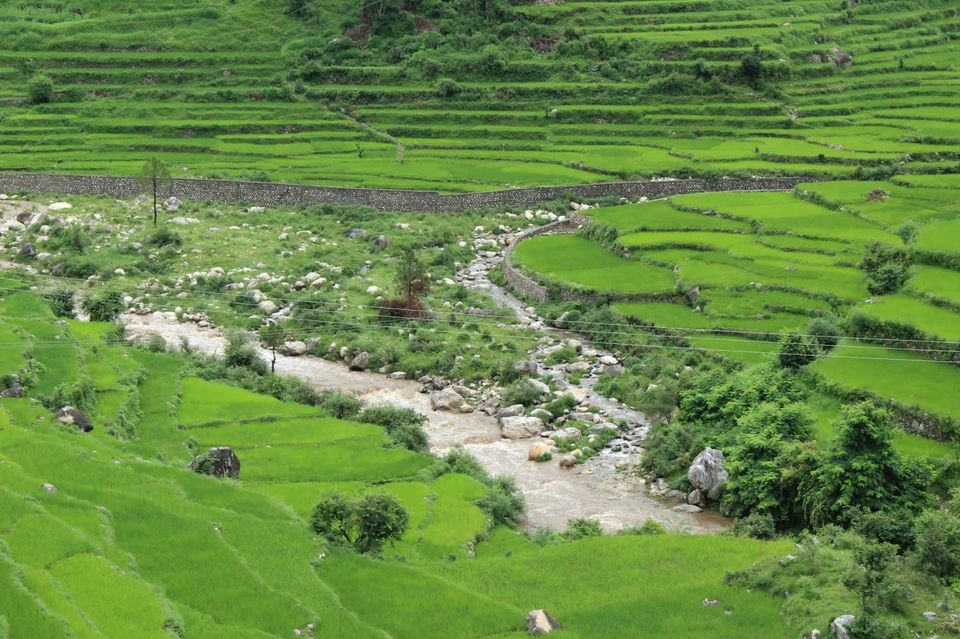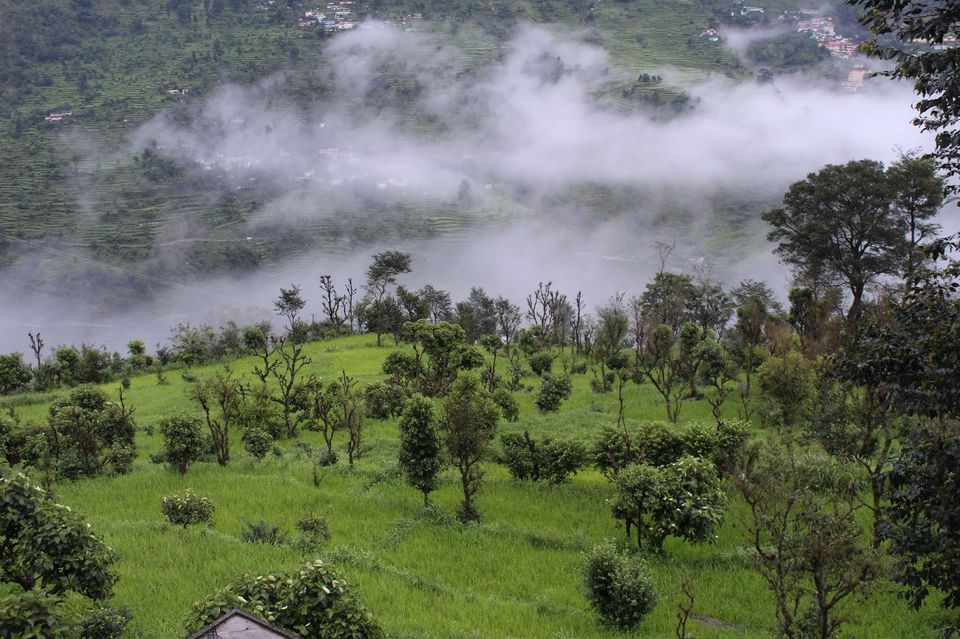 By evening, if you are blessed with no landslides, (hence the necessity to keep buffer days for this entire journey) you will reach Guptkashi, the base for our trek to Kedarnath, the abode of Lord Shiva, high in the Himalayas! (to be continued....)