Here's an old story, before you pack your bags for Tehri. Legend has it, that hundreds of years ago, king Sudershan Shah was warned by a soothsayer. It was foretold that the kingdom of Tehri will drown before it lives for 200 years. Now, buried under the clear emerald water of Tehri Dam, are the ruminants of the king's palace, which was situated at the highest point of the town; and the clock tower built in the memory of Queen Victoria. I've always been fascinated by the tale of this " watery grave" of a town called, Tehri.
"Eventually, all things merge into one, and a river runs through it. The river was cut by the world's great flood and runs over rocks from the basement of time" - Norman Maclean
Beyond the alleys of myths and legend, Tehri still has a lot to offer. The rehabilitated population resides in New Tehri now, overlooking the massive Tehri dam lake.
It is a place where one could sit for hours with a relaxing cup of rhododendron tea; looking surprisingly, at the emerald water of the dam or the clear view of Nanda Devi. Or go out there, hiking in the pine forest and exploring water sports.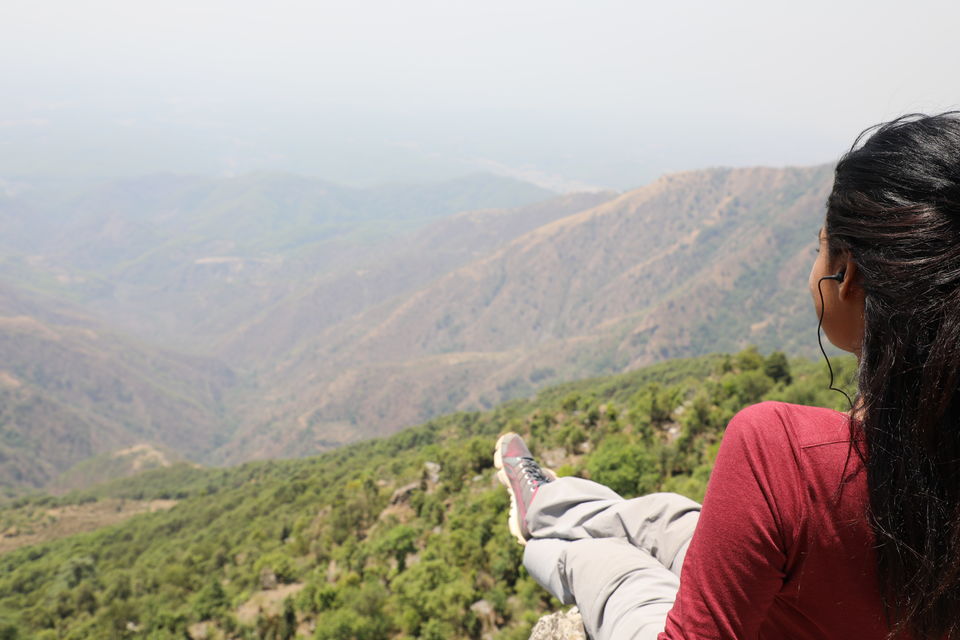 Quick Downpour:
1) Location: Garhwal
2) Altitude: 1750 m/5741 ft
3) Best time to visit: All round the year except monsoon months of June and July
4) Nearest airport: Jolly Grant Airport, Dehradun
5) Distance from Dehradun: 110 km (3 to 4 hours approx)
6) Distance from Delhi: 316 km (7 to 8 hours approx)
7) How to reach: Dehradun-->Rishikesh--> Tehri
Note: Buses and shared cabs are available from Rihikesh to Tehri
Price: Hop on a shared cab at Rs. 1500 per person (approx)
or, a local bus at just Rs.250 (approx)
8) Snow enthusiasts take note: It snows enough in January and February, for you to build a snowman in peace, away from the tourist map. However, skiing is not possible here
Here's what to explore:
1) Water Sports in Tehri Dam lake:
This is fun! Pure, undiluted fun! The local operators organise:
Activity and Price
Banana boat per person 500 (15 to 20 minutes)
Water scooter 250 per person (15 to 20 minutes)
Motor boat 300 per person (25 to 30 minutes)
Speed boat 500 per person (15 to 20 minutes)
Water skiing 700 per person (15 to 20 minutes)
Here's a short video snippet:
2) Stay:
Choose to stay around the nearby villages like Sursingdhar or Kanda village, instead of staying at the New Tehri town. These villages are tucked away in the pine forest, facing New Tehri and Nanda Devi. They are further off the grid and yet close to the town (5 to 6 km away).
3) Secret Trails leading to quaint villages
Option 1: Budogi Village
Gradient: moderate
Time: 3 to 4 hours
Off the beaten path, lies the quaint hamlet of Budogi village. The trail starts from the Sursingdhar temple. Please note that there are two temples in Sursingdhar. One is on a hill top, called the Suri Devi Temple and the other one is on the road head, called the Sursing Devta Temple. Starting from the Kanda village, reach the Sursing Devta temple on the road head. Continue walking on the road for half a kilometer, until a narrow trail appears on the left, leading up to a hill. Continue to follow the same trail into the pine forest. It is always advisable to ask the passing by villagers about the route. On the trail, you will cross many plum and pear farms. People of the Budogi village are really welcoming! It is a great idea to sit around and have tea, before you head back.
Option 2: Batkhem Village
Gradient: Easy with a few steep patches
Time: 4 to 5 hours
Every other step is a view point on this short hike. A narrow trail adjacent to the Sursing Devta temple (on the road head) marks the beginning of this short trek. The path changes from a walk into the pine forest to a wide gallery of cascades of mountains. A single trail leads to the Bhatkem village. It is one of those villages where time has stood still, rather, slowed down. There are more farms than cables, more traditional Pahadi homes than concrete, and more humanity. The villagers are very friendly and huge fans of hearty conversations. The village trail leads to the Kalinka temple, the highest point in the village. A side trail above the temple, that leads to the pine forest, is your way back to the Kanda village.
Note:
-Essentially, these hikes are in the pine forest, please remember to wear shoes with a thick sole and proper grip
-Carry a water bottle and snacks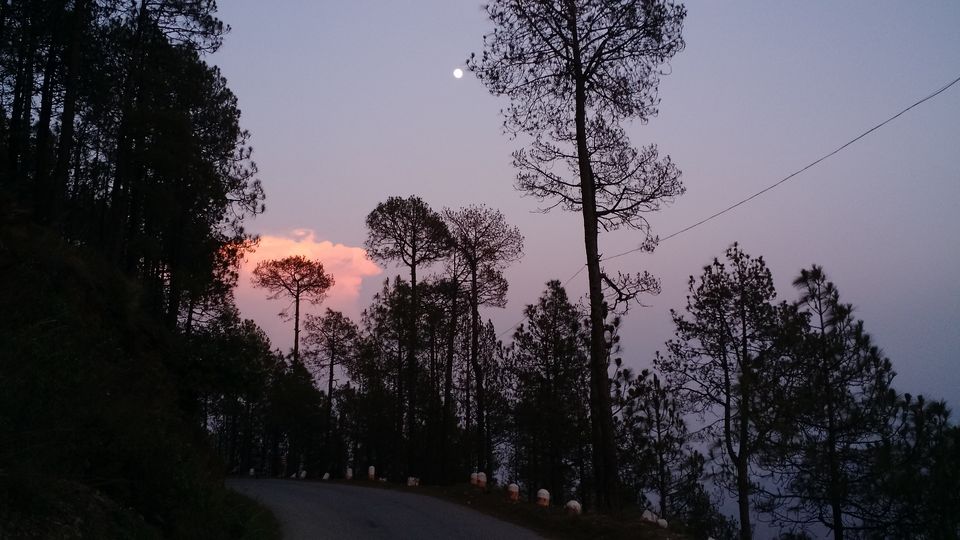 4) Sunrise point:
A short 30-40 minutes hike from the Kanda village leads to the Suri Devi Temple (on the hill top). Have you seen one of those pictures, in which the sun rises as though waking up from a thick blanket of fluffy clouds? Sunrises like these are to be bookmarked in memories!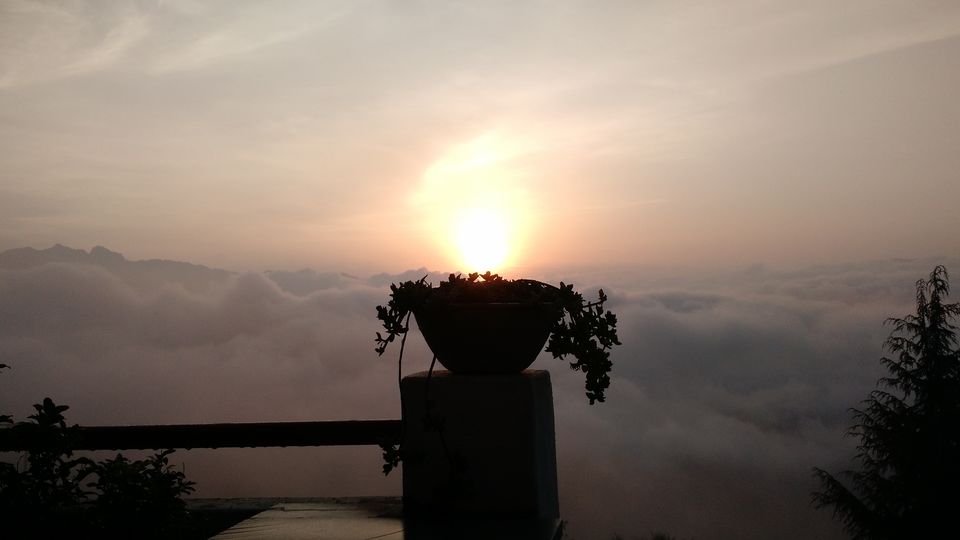 Important Contact:
-Water Sports in Tehri: 9837915304/9500756150 (Pawan Arora)
Pro Tips:
1) Hospital: Joshi Medical Hospital (24/7) in New Tehri
2) Medical stores: Joshi medical store (24/7) in New Tehri
3) ATM: There are ATM machines available in the New Tehri market. However, card acceptability is scares. It is advisable to carry cash
4) Transport: Local Buses and cabs. Please note that there are no autos here.
5) Electricity is erratic. Carry a power-bank
6) Remember to purchase a bottle of rhododendron, plum and malta juice from the New Tehri market
Concluding:
Every time, a secret place is discovered, it becomes a real dilemma, to share it or not. There are some favorites, we all want to hide from the rest of the world, hoping they would never be discovered and stay as beautiful as they are. There is a thin line of discovery between places that are touristy and the ones that are offbeat. Also, there is a thinner line of discovery between places that are beautiful and the ones that are rapidly changing. I am putting a lot of faith in you guys, hoping that this thin line of discovery does not rapidly change the face of places we love.