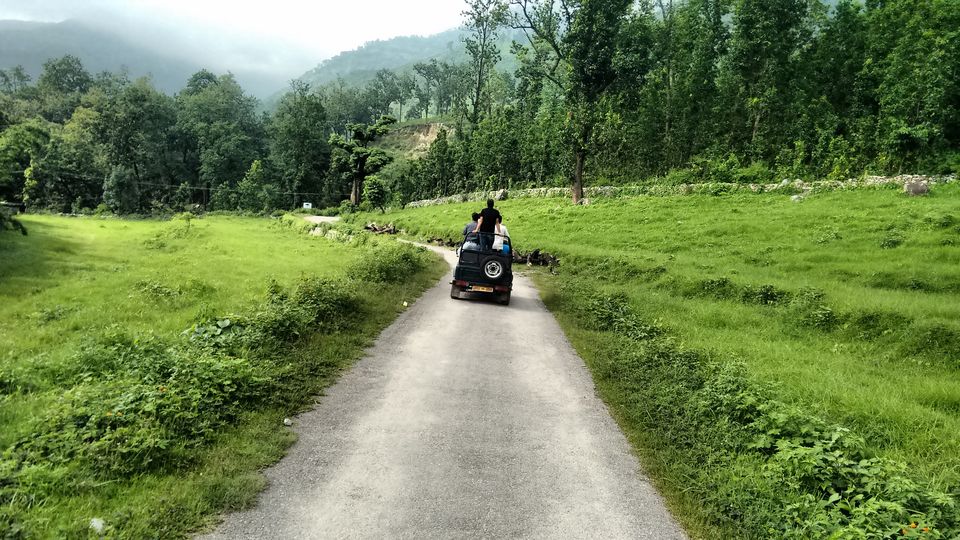 My love for Uttaranchal (I prefer Uttaranchal rather saying Uttarakhand) is unconditional since my 50 days stay in the beautiful valleys there. Thank goes to my employer for sending us to get trained in vast campus amidst lush green tea gardens in the foothills of Garhwal Himalayas, Indian Institute of Petroleum and that too for 50 days in the month of July 2016. This was my first visit to Dehradun.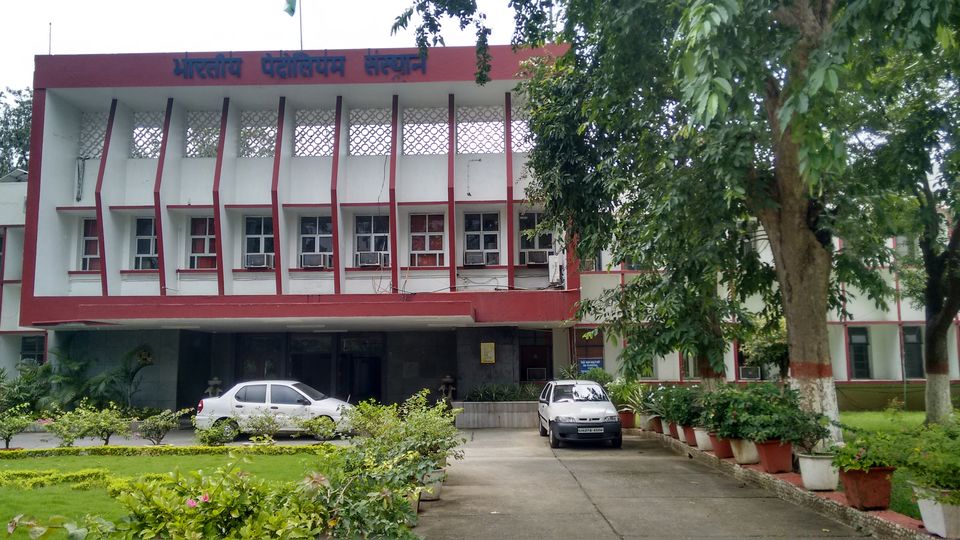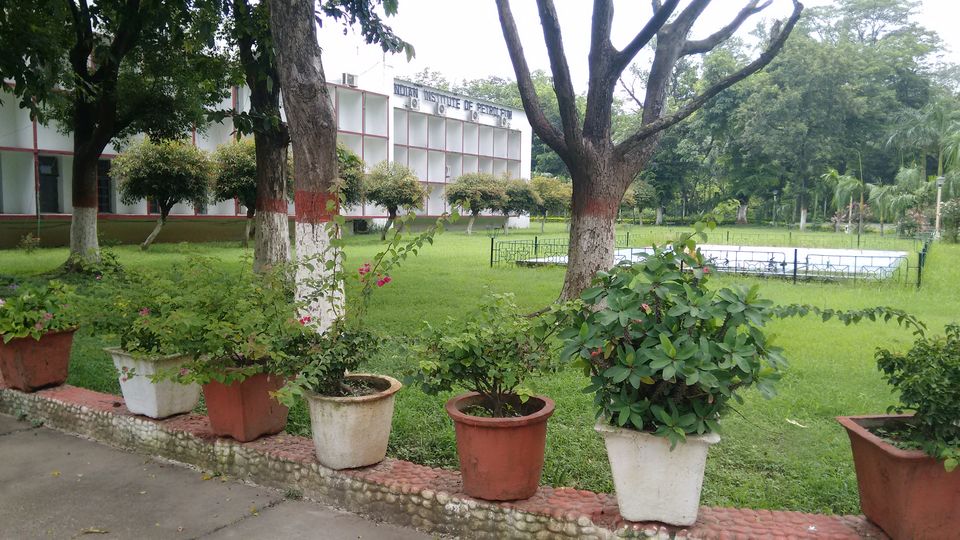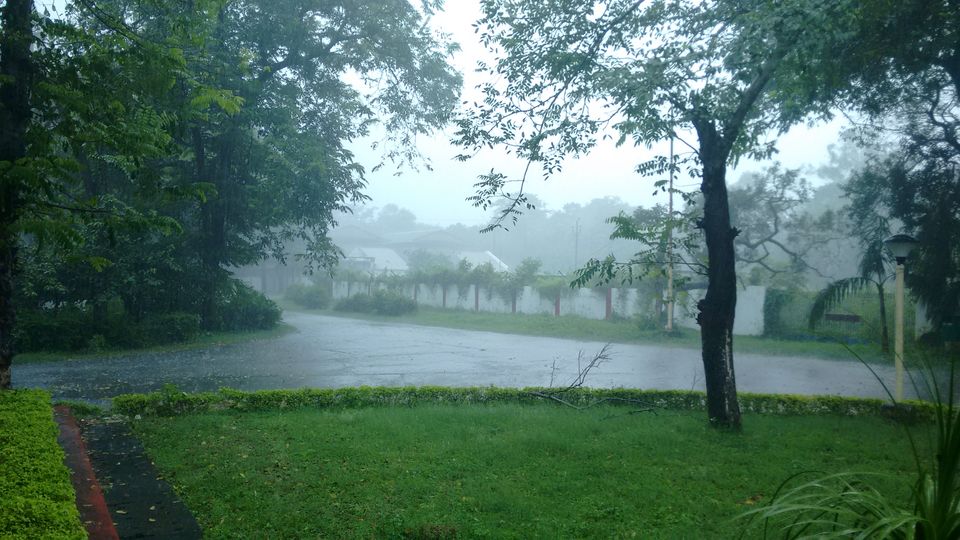 After visiting so many places in Uttaranchal, I must say, I am enchanted still. This was nearly 3 years ago and just writing about it after so long, believe me when I say I am enchanted.
Well, it was our first weekend (Saturday was no classes), rather first get together for all the strangers in one class. At the beginning, I was very uncomfortable with my boys not around me. But as I already mentioned in my earlier articles, "Coming out of comfort zone can take you to unexplored places." It was kind of like that. We decided to go on road on Friday night (22 July 2016), but being the month of July, the heavy rainfall made it impossible. Then the quick decision was made through our newly formed whatsapp group to go early morning on Saturday (23 July 2016).
As per the plan, the next day early morning, we started our journey in a 30 seater mini bus.Could you imagine, how simple games of Antaakshari and drum charade can make strangers behave the way they know each other since eternity, still surprises me. We become friends in no time and to some very close friend that we are still in touch. Just when we started ascending to the hills to reach Nainital, a heavy fog like clouds surrounded us, there was complete silence like we are trapped nothing to see forward. We stopped at the safe location with the sound of flowing water from the mountains. We drank it, the taste so pure. We took the advantage to click some pictures of us here. After a while we again started our journey. The Sun light was trying so hard to get out of the blanket of clouds and it seemed like a life saver to all of us. And we knew we have arrived to Nainitaal.
It was 1400 hours on 24 July 2016, the bus couldn't move further in the city they said. We alighted with our backpacks and started walking to no destination, we were hungry, had our lunch at the local restaurant in the hills. The people here are so simple and shy. After lunch, the first spot we visited was the famous "Naini Lake". We clicked like a lot of selfies with the selfie stick we bought from the lake side. Here are some of the memories.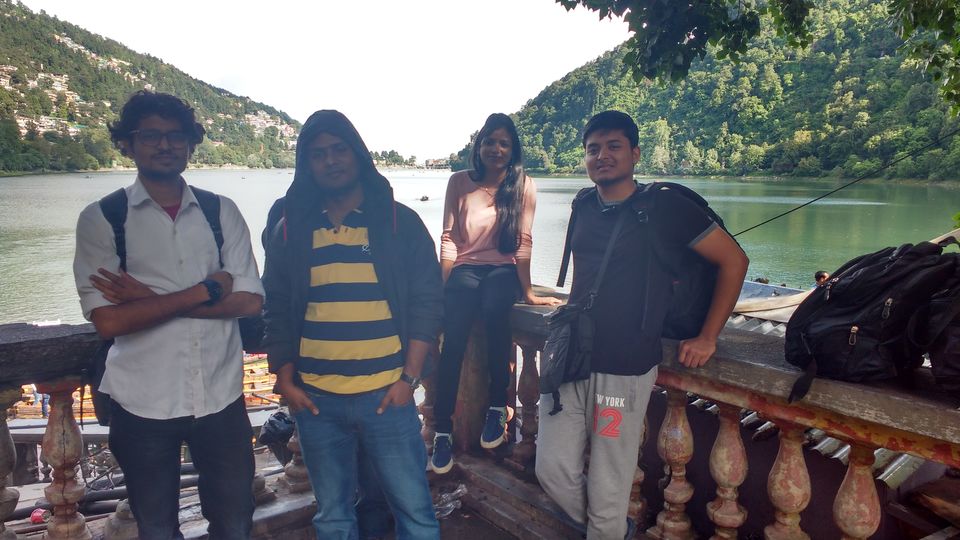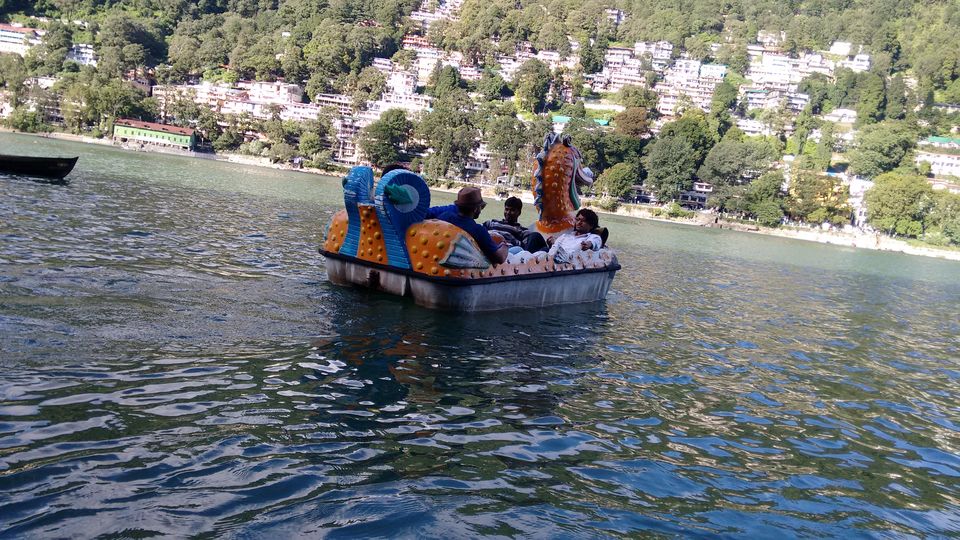 After spending a fun lot of time in Naini Lake, we thought of going to our "OYO rooms". Turned out it was up the hill and we had no vehicle with us. Thankfully, they run a rope service and when we reached it was the last rope service. We reached to our hotel via this rope. But you should know, they have a time limit to run this rope. They start from 10 am to 5 pm.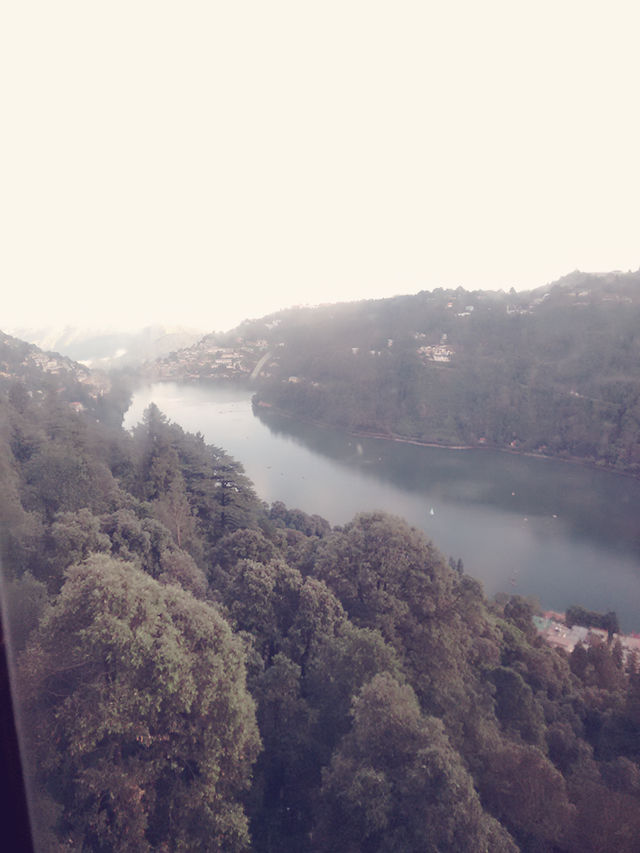 "Hotel Snow Viewpoint" was in the solitude and as the name suggest the view was breathtaking. In no time, the cloud covers you, and in no time it goes away. It is scary, cold but fun and feelings kind of first time. Turned out we had the whole hotel to ourselves .There were only 10 rooms and we all just rushed in. The night was like a camping in the middle of nowhere for all of us. Just us and the hotel staff and no one in around 500 meters.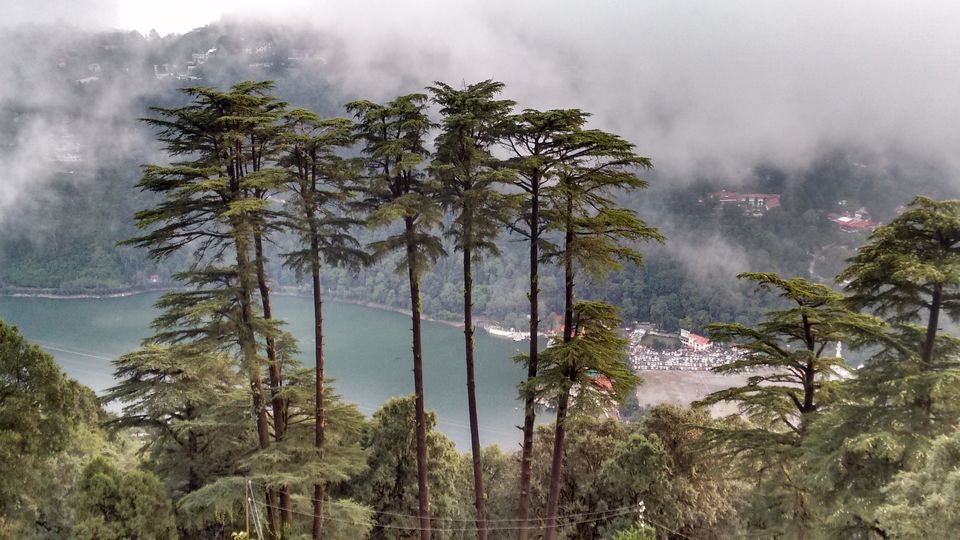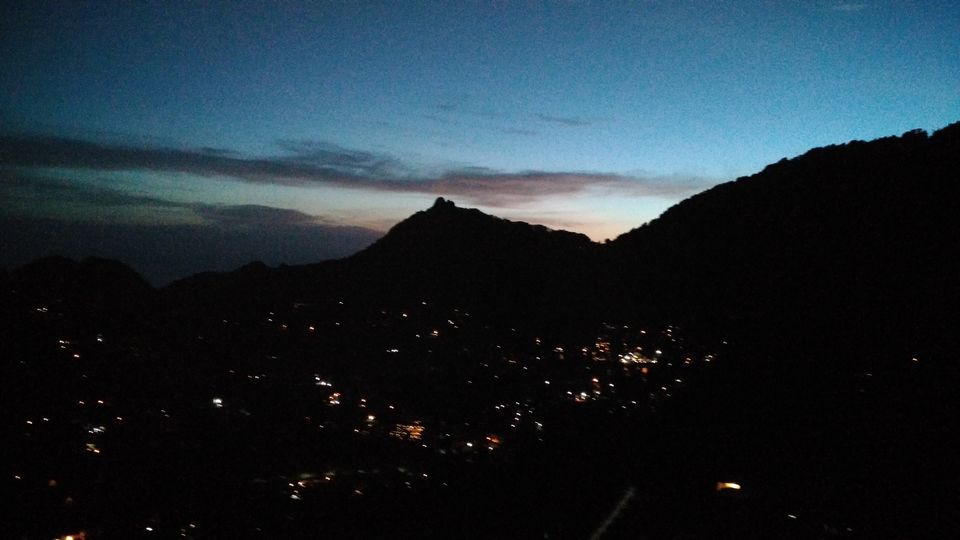 The next day morning (25 July 2016), I woke up and straight away went to the Balcony view. I witnessed a heaven. Sun's coming up in between the mountains. I rushed in to get my camera but just when I was about to freeze this heaven in my camera of memories. Tide of clouds again rushed in and covered me whole. I just stood there feeling frozen and defeated but I admired Him, praised HIM for the world is so big and full of unexplored.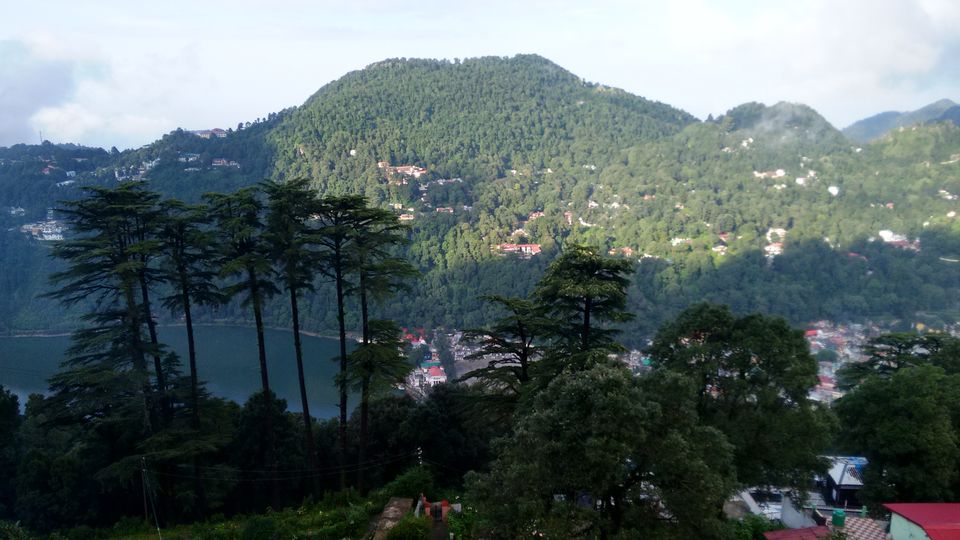 We had our complimentary breakfast and thought of checking out early. But the time was 0830 hours and no rope service starts before 1000 hours. We thought of walking down the hills and so the trekking in descend started. For me it was not easy, the road was slippery from the rain happened last night and for me with using a prosthetic leg, was a little difficult. But it was adventurous too.
We reached down and got in the bus and straight away decided to go to the famous "Jims Corbett". We got the contact from the hotel to book the safari ride in Jims Corbett. My first ever ride in one of the National Park. They say one of the Bollywood movie named "Kaal" was shot here.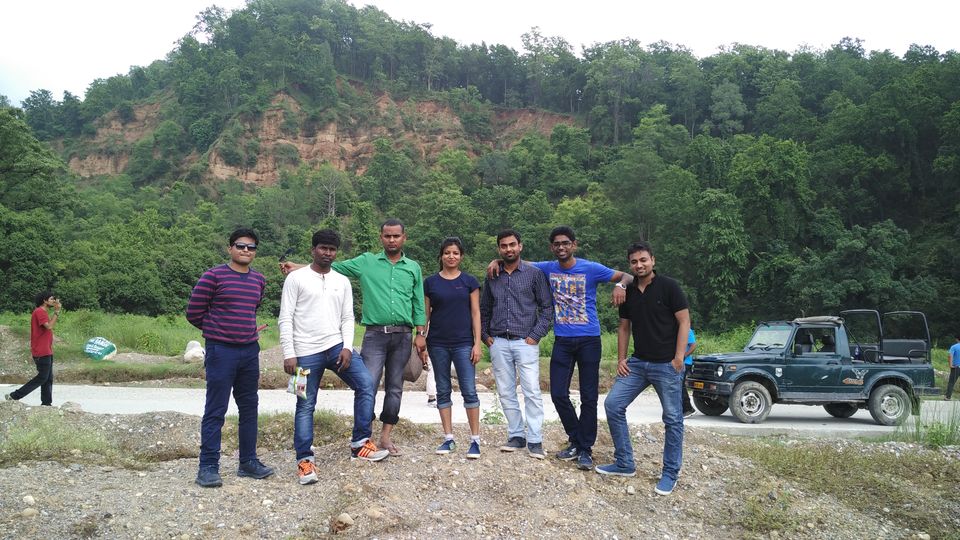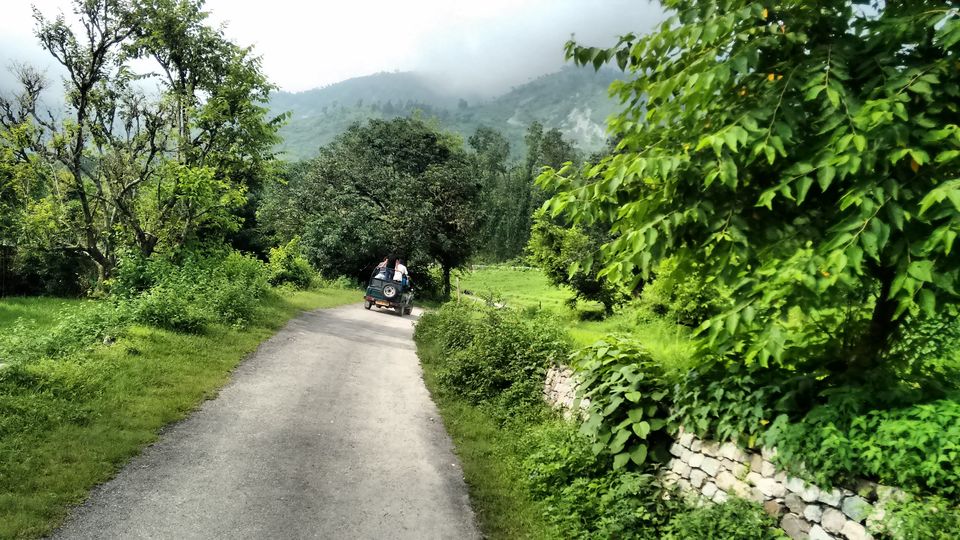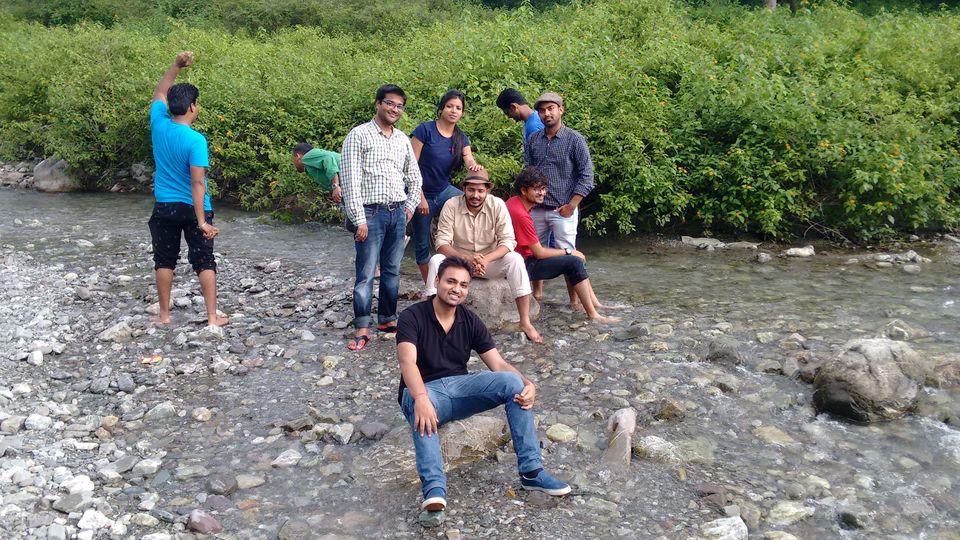 Well about the place, there are n number of zones. And in the rainy many of them were closed. So, we couldn't go to the zones where Tigers are inhabitated. Do know that the zones opening are seasonal here. So contact the staff here before arriving. Although we were not in luck to pinpoint any big animal there but the visit to lush green dense forest in the month of rainy season, just added to the nature. Here are some of those beautiful memories of our visit to "Jims Corbett".
After 1400 hours on 25 July 2016, we got ourselves out of the forest and hopped in to our mini for our return journey to Dehradun for the classes were the next day morning and that's how our short visit to Naini came to end.
Last but not the least, as they say
"When you come back from the journey, you are no longer the same person that you were when you started that journey."
I myself totally relate to the saying. Do you? Do tell in the comments box.
Frequent Searches Leading To This Page:-
Dehradun View Point, Nainital Best Places To Visit, Places Around Nainital, Nainital Picnic Spot, Nainital Tour Guide, Nainital Sightseeing Places, Luxury Resorts In Nainital, Nainital Packages for Couples