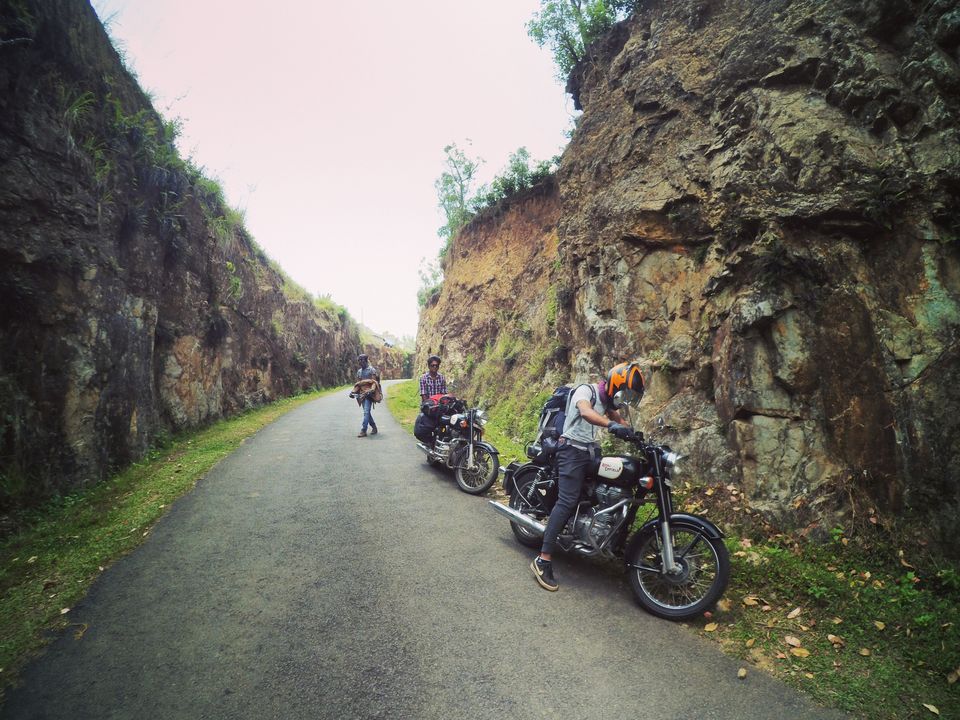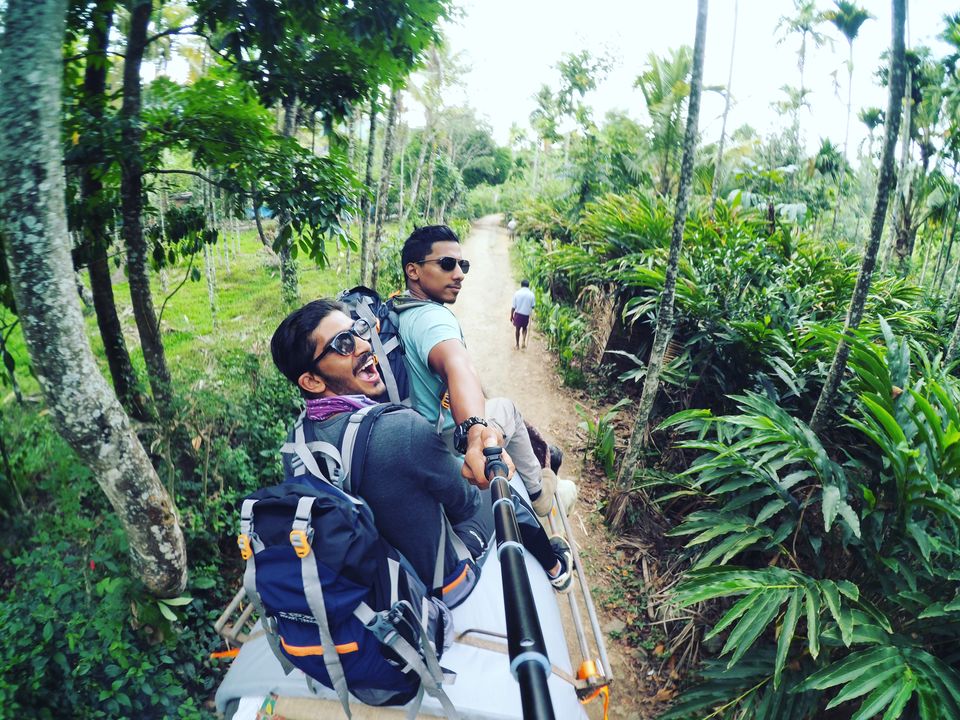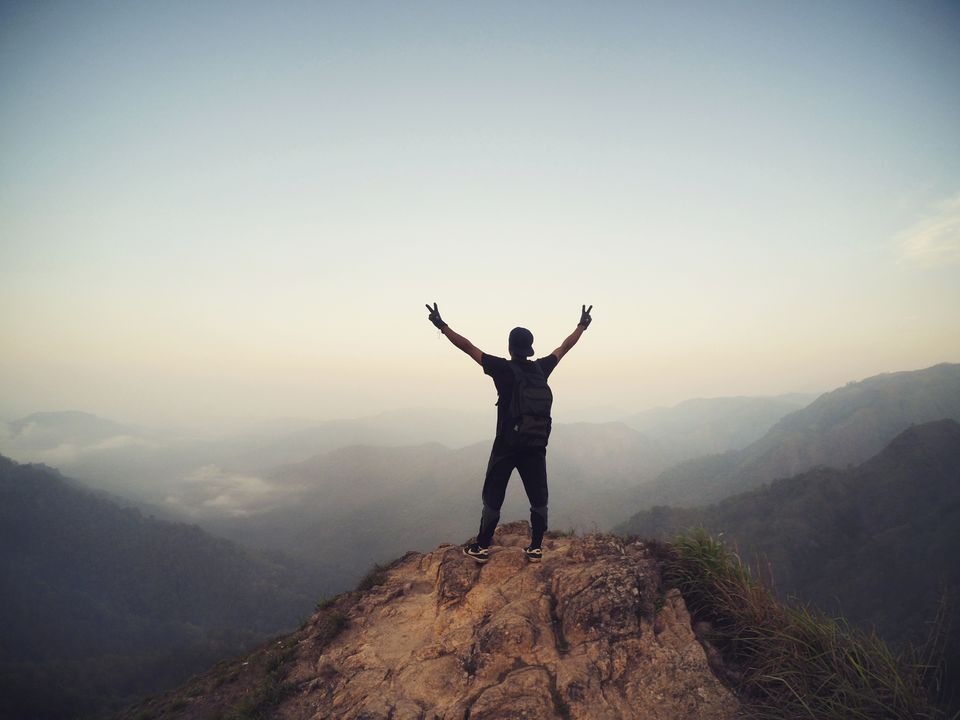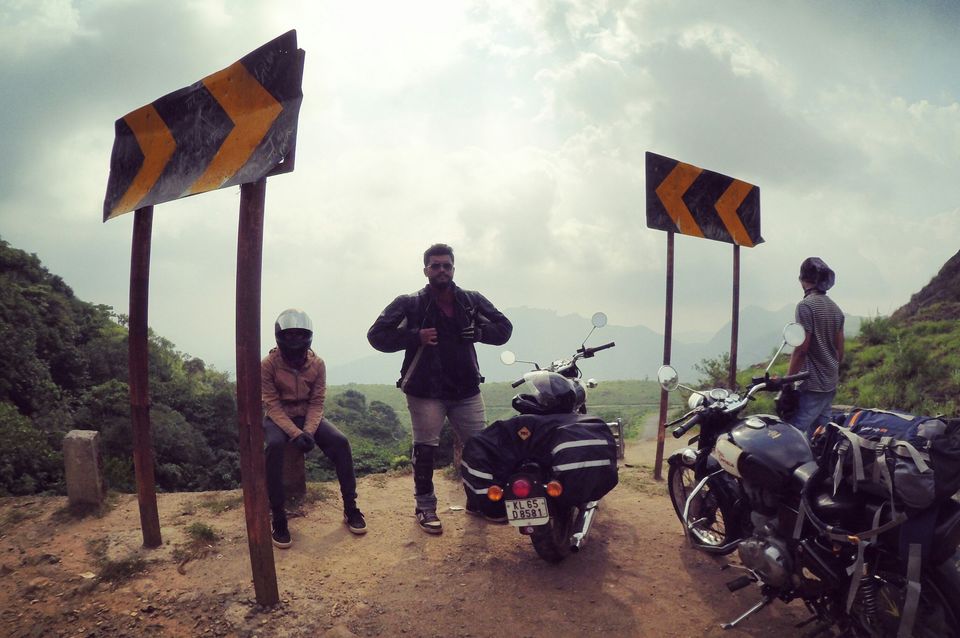 PONDICHERRY
As we happened to be studying in Pondicherry and our hometown being in Kerala, at the end of our last semester four friends including me planned to go home on road, with our Royal enfield Bullets, traversing across some beautiful places of South India.
A journey that would sure require a lot of energy and endurance.
A journey of more than 900kms of riding
The journey began with four of us on two enfields, with heavy backpacks coupled to us.
TRICHY
After a few hours of non stop ride we managed to reach Trichy by midnight and rented a room there for that night.
DINDIGUL
The next day we started from Trichy and managed to reach Dindigul by noon for the lunch time; Dindigul and lunch together meant only one thing for us, Dindigul biriyani! The traditional spicy biriyani of Dindigul.
THEKKADY
The next stop was at Thekkady, after crossing the Tamilnadu-Kerala border through Kumuli.
Thekkady is famous for its wildlife sanctuary 'The periyar national park'
And we wasted no time to upgrade our ride from a bullet to an Elephant.
And for us who've been bored of riding and resting on the same seat for a long long time, the elephant safari came as a present.
With vagamon in our mind and parunthumpara calling, we soon bid adieu to thekkady and reached peerumed by night.
PARUNTHUMPAARA
Waking up early was an uphill task, but to our benefit the reward upon reaching the parunthumpara peaks were overwhelming.
The sheer beauty of nature and tranquility at this place is unmatched.
VAGAMON
Spending some valuable time there, we started again on our bikes to our next destination, Vagamon.
This place is a complete package of a hill station; serene hillocks, lush green valleys, and mostly, Tea gardens.
This place has a number of beautiful peaks such as 'kurisumala', 'Thangal para' to its Résumé and is home to some pristine waterfalls.
So after lingering and soaking in the beauty of vagamon for a while, we finally started on our final bit of ride back home.
After almost another 300kms of tiring ride, we managed to complete our long journey of more than 900 kms to the best possible destination,
HOME!