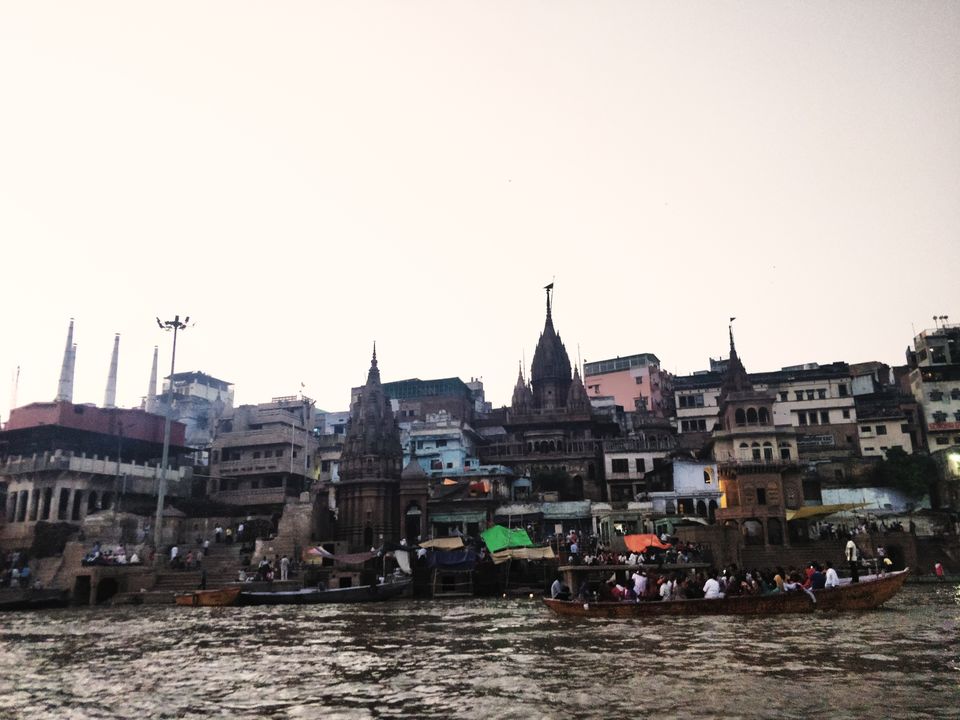 Varanasi,the abode of God is the spiritual capital of India. It is both elegant and chaotic at the same time.It's elegance comes from the age old traditions and rich culture. People from all over the world are attracted towards this serene place.
Kashi Vishwanath temple is one of oldest temple of India .It is one of the 12 jyothirlingas. There are 4 gates to the temple.The temple is crowded most of the times.
When the crowd is huge during festivals,for visiting the temple one has to stand in long queues in the thin narrow lanes of Benaras with shops on either sides of the lanes ,the shopkeeper selling the 'Pooja Samagri' one can experience the calmness among the chaos.
The ghats of Benaras bring in the good positive vibes .Taking a holy dip in the Manikarnika Ghat gives you a sense of positivity,freshness and joy.
In the evening, Kashi also known as city of lights comes into it's true form with the magnificent Ganga Aarthi. One can hire a boat ,have a ride in Ganga viewing all the ghats and enjoy the Aarthi from the boat where one can get a clear view of it. The Aarthi is performed to thank Ganga ma for her givings by lightning the huge diyas , singing the divine songs.
Last but not the least ,street food at Benaras is just  amazing .One can try a wide variety of chats on the streets .The rabdi (sweet made of milk) of Benaras is to die for. Annapurna trust provides free food to all the pilgrims,one can even visit it.