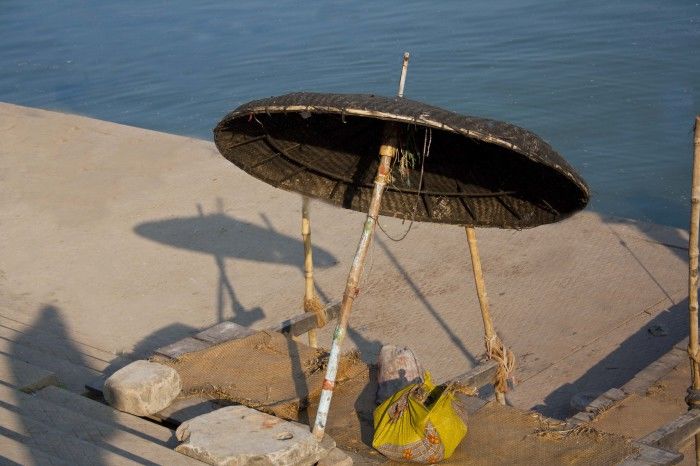 "Kashi Ke Kankar Mein Shiva Shankar" the literal meaning is Lord Shiva is in every pebble of Kashi. Yes, some extent it is true. But as you walk you will find important Mosques and Sufi Shrines there, these are also significant parts of Varanasi or Benaras ,making it an important Islamic city as well even it is known as a Hindu City. I have been there for only 2/3 days and it was impossible for me to explore the true colours of the city. Although, I have tried so much, at least to touch those important places. Among everything, the most important are Ghats (Embankment of on the riverfront) on the river bank of Varanasi.  It is indeed a fascinating and charming city. The city is special for all, but I feel like, especially for Bengalis and there are many reasons for that but among them, one reason is a connection of Satyajit Ray's Film "Joi Baba Felunath" and Varanasi. The film had been shot extensively in Varanasi and the impressions are so deep into the minds of Bengalis. When I was there, I was in search of those shooting locations. Happily I found one shooting location of the film over there. One very important sequence of the film "Joi Baba Felunath" was filmed there.
The most of the Ghats of Varanasi are associated with legends or Mythologies and many ghats are also associated with Empires like Marathas, Peshwa, Holkars, Bhonsles and Scindias. Most of the Ghats were Built around 1700 AD , although in 800 BCE, the main city was located near the northern bank of RajGhat, where river Varana flowed into the Ganges. The dock was also important for the trade route from Bengal to northern regions.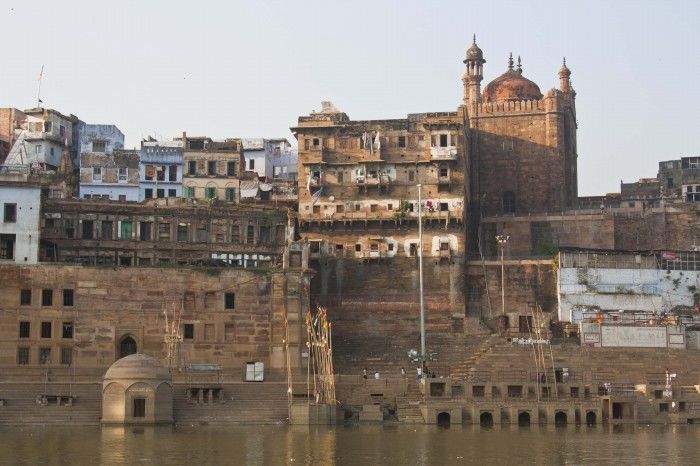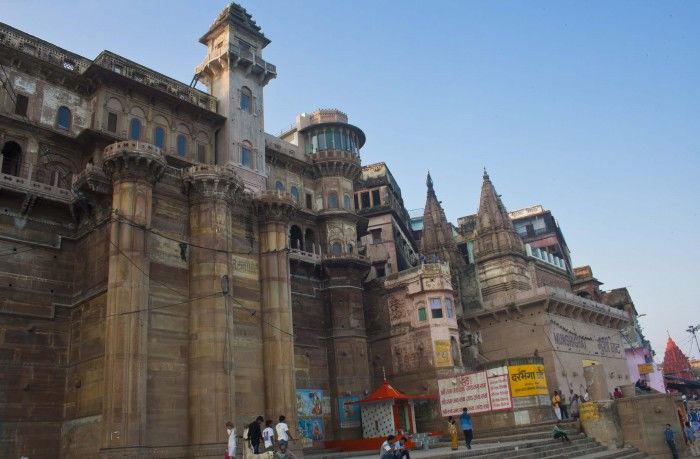 1. Darbhanga Ghat - This Ghat is located next to south of Dashashwamedh Ghat next to Rana Mahal Ghat. This ghat is an extension of Munshi Ghat, as it has been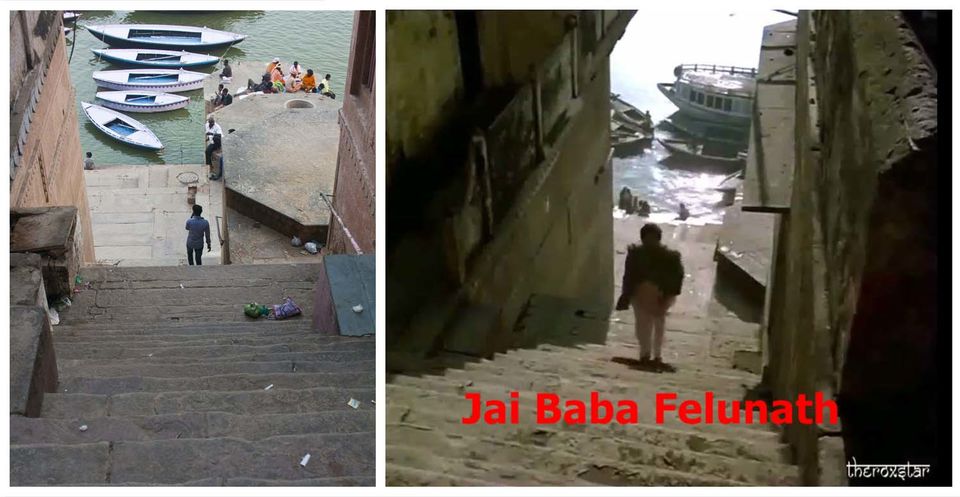 purchased by the King of Darbhanga. The extension part became Darbhanga Ghat. Beautiful Darbhanga Palace is Satyajit Ray Film "Jai Baba Felenath" shooting Location - Varanasi Ghat, Uttarpradesh, Indiaover there, an intricate and outstanding structure. It was erected in 1915 by King of Darbhanga, Bihar but it has been sold and now it is converted into a luxury hotel. When I was there, It was under renovation and I have tried so much to enter into the palace but security didn't allow me. An important sequence of  Satyajit Ray's Film "Joi Baba Felunath" was filmed there, as I am very fond of Ray's Films, that's the reason behind this that I have tried many times to convince the security guards to let me allow to sawing the palace but felt heartbroken.

2. Assi Ghat - This is the city's most popular and spiritually important Ghat. According to Mythology or if we refer ancient texts, Assi was a rivulet that flowed to the river Ganges. Assi river and Ganges presence made this place auspicious for bathing. There is an another faith of Hindus is associated with Assi Ghat that is, Tulsidas left this place for heavenly abode. There is Shiva Linga and a Hanuman Shrine in the Ghat under a Peepal Tree (Ficus Religiosa) has Puranic significance. Apart from everything this Ghat is very spacious and the huge staircases  that's made it more popular and due to these tourists and even Varanasis like the place very much. It's views northward to Malviya Bridge and Pontoon Bridge is just superb, especially at dusk. Every day at dusk a festive atmosphere, thousands of people arrive on a daily basis to chat on the steps, also take boat rides.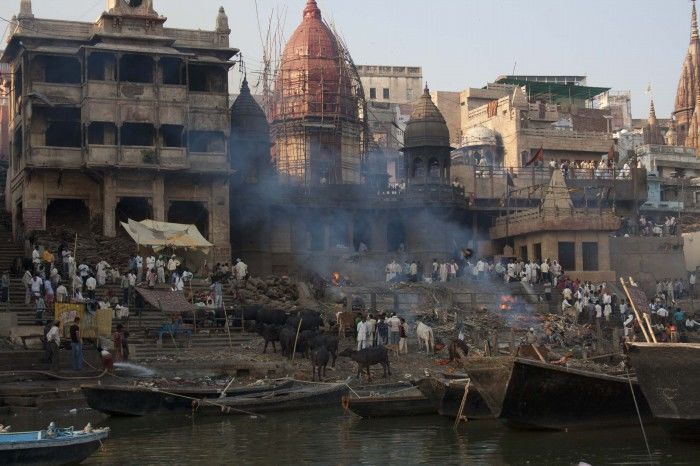 To Read the full Article, Please Visit My Blog

www.BongBlogger.com