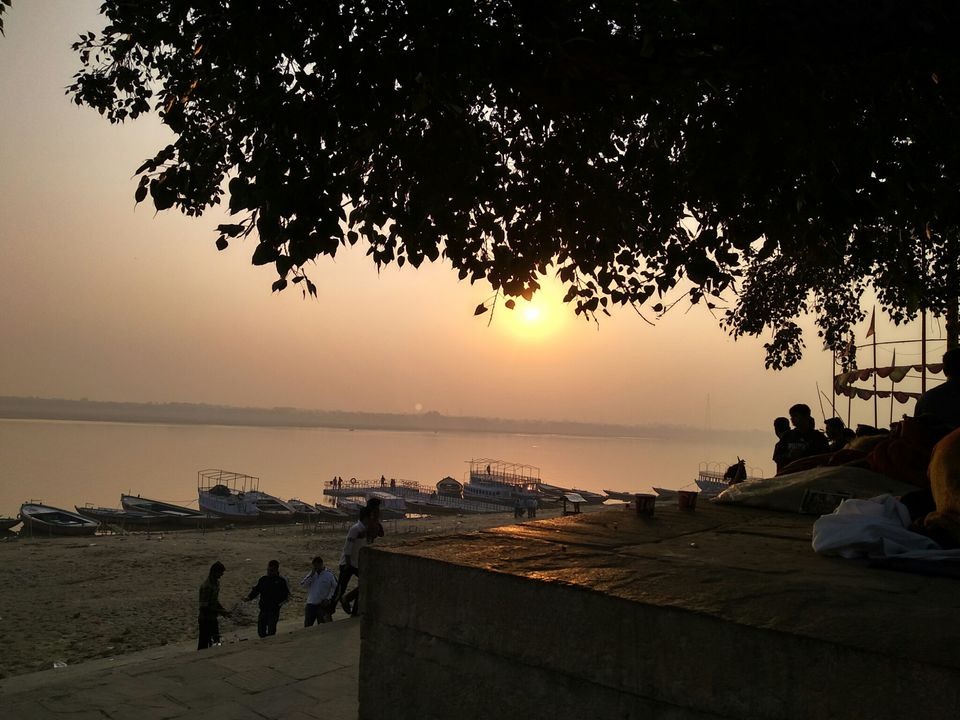 Assi ghat is the closest ghat to BHU ( Banaras Hindu University) in Varanasi. Ghats are the must visit places in the city of Ganges. The Ganga Aarti is the stellar attraction. The sight of the ritual that is being followed every day from the day the city was made is really an overwhelming experience. Aarti in assi ghat is done at the break of dawn too. In the blue hour just before the sunrise, the aarti is performed by young school going students. I personally would suggest you to definitely not miss the morning aarti in Assi ghat.
It's a treat to food lovers too. There is a chaat stall, Bhaukal Chaat in Assi. The paav bhaji here is finger-licking good. It's a must have. And if you have a sweet tooth, you should definitely have apple pie with ice cream at Pizzeria cafe. With a balcony view of the Ganga, the location just adds to the magic here.
Sitting on the steps of the ghat, sipping a cup of kulhad Chai , looking upon the chaos in the place, with a background of enchanting mantras and ringing bells from the temple, and the beautiful sight of the calm Ganges in front of you, brings the mind to a blissful calm. It's a regular hangout spot for BHU students and you can find a lot of art students here attempting to sketch the ghats. This place is full of life with people from around the world, some hanging out with friends, some taking a spiritual walk along the ghats, some playing guitars and singing, some vendors, and some just sitting there in silence.
HOW TO REACH:
You can take an auto from lanka/BHU/Godowlia for ₹10.
You can go for a boat ride from here till the last ghat and a round about