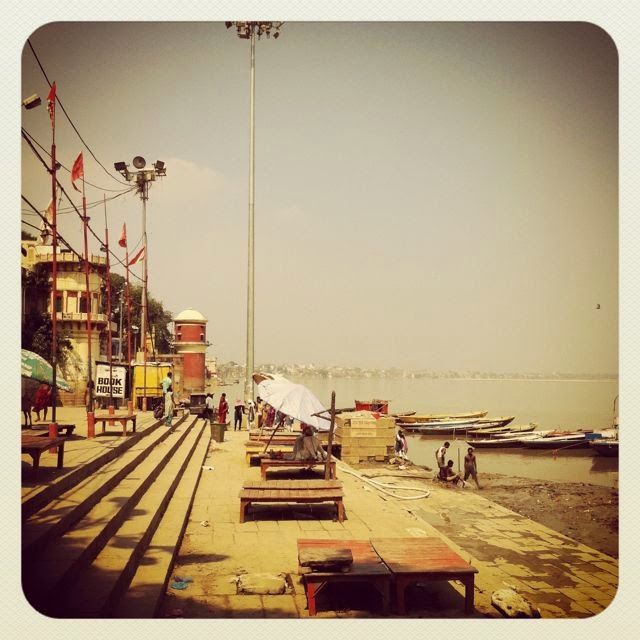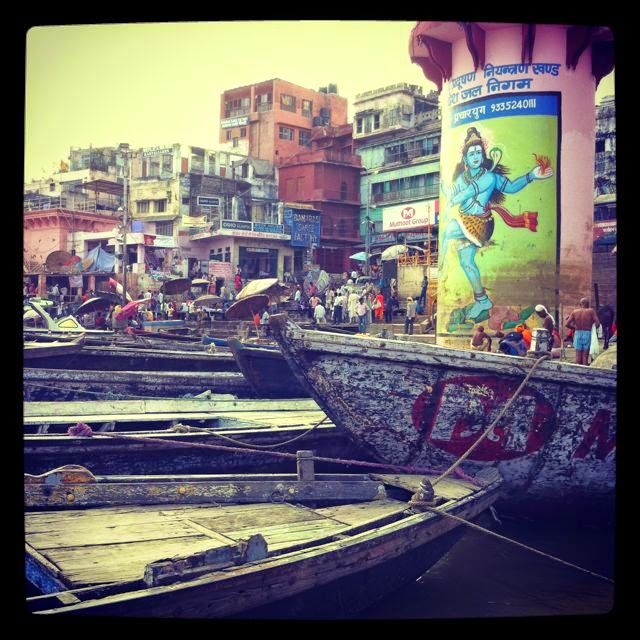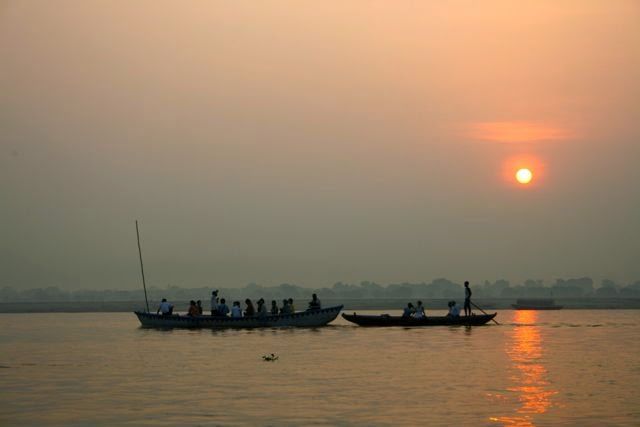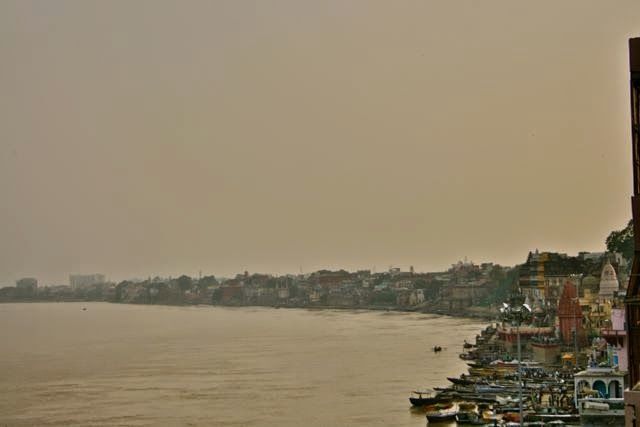 The weather is getting better. You will not swoon in the heat, and walking around can be a little humid, but mostly pleasant. Dushera is in the air. Diwali is just round the corner. And it is still not pinching tourist season yet. Try Benaras in this limbo. It can be surprisingly rewarding. And it is eclectic. For people who live there it is their daily life. But for people who are coming in for a small taste of that life, leaving power points powerplay and many other play behind, it has the power to completely suck you in. Just remember to allow yourself to drown. Completely.
Walk: Walk a lot. It's charm lies in its ancient alleys, the people who live in those age old lanes, and the fun in navigating around.  I stayed in the farthest ghat from the main ones, Asi Ghat- charming, less crowded, but with its own motley collection. It is around 45minutes walk across a bustling city and some by-lanes to the main ghats,  and it's thoroughly charming. If one wants to live right on the ghat, Hotel Ganges view is delightfully vintage, has some concerts as well, and is a great place to stay, eat, sit on the terrace and stare at the ganga. A little steep for the budget traveller though http://www.hotelgangesview.com/index.htm
Sit: Spend time at the ghats. It is a wonderful place to people watch. And goat and cow and dog watch. And how all living beings mix with each other. The Dashashwamedh ghat- one of the main ghats is a riot of people, prayers, colour, and pandits. The much hyped ganga aarti is now quite the tourist trap, perfectly choreographed for the thousands of camera pointing at them. Anything that overtly commercial, posturing as spiritual, tends to lack soul. But the place in and around these ghats still feel ancient and honest. [On a separate note, if you want a spiritual aarti, then head to the ISCON headquarters at Mayapur, stay a night and wake up at 4 am to experience one of the most stirring chants ever].
Shoot: Early morning boat ride is a must. Watching the day break on the ganges. Looking at the ghats come alive. With people offering their morning prayers. You will feel your last joblist slipping away from your head. If just for the morning. I find this blankness highly nurturing.
Feel: Even if you are an atheist, try at least one temple. I would recommend the main one. The Kashi Vishwanath temple. Ancient, dedicated to Lord Shiva, and with a long queue. But the most delightful discovery was that it shares a wall with another ancient prayer of worship- the Gyanvapi mosque, built by Aurangzeb, after he destroyed much of the temple.
 
Eat: And drink. Drink the famous special lassi. Laced with Lord Shiva's favorite- Bhang. You will get it in the main market square itself, near the Dashashwamedh ghat. Eat a hot piping kachori and jalebi breakfast after the morning ganges ride, or on way back from the temple. Try the much delicious french onion soup on the terrace of the Ganpati Guest house, just around the main ghat. A place where it seems  half of new age Woodstock and a lot of ISCON moved in. A great place to stay by the way, and very easy on the pocket. But very difficult to find bookings. So plan early if you prefer something kitsch and not a factory line hotel.http://www.ganpatiguesthouse.com/ And  yes, ignore. Ignore the dirt lying around in many places. Ignore the sometimes overbearing noise. Ignore the heat a little. There are so many stories lying around to be discovered.
Before I wrap this piece up, here is one of my fondest discovery. I discovered a hermit who lives on the ghat, with a monkey. The monkey sits on his head while he steps into the ganges for his bath. He playfully ducks her in at times, and she scampers back on top, all wet and looking sheepish. He perches her on his cycle rod when he is moving around. And yes, he calls her Julie. Very desirable. Coy. And a one man woman.
I spent 3 days there. Discovering, eating, walking, feeling being. And I must say, I was charmed. And it is one of those charms that grows on you, even more so once you have left the land and come back to your own din.
 
Footnotes: Varanasi for the rest of the world, Benaras is apparently known to be established by Lord Shiva, and its earliest inhabitation record goes back to 11th-12th century BC. It does claim to be one of the oldest inhabited city in the world. While at Varanasi, try and do the in and around as well- cross the bridge and go to Ramnagar, and visit the fort. During Dushera, they have a colorful costume heavy procession, along with the famous Ram Lila play. The current king residing in the fort also comes out to grace the play. Walk through the famous Benaras Hindu University. And less than an hour's auto ride away is the the hot seat of Buddha's teachings- Sarnath.