When we met Laura at the Ganges ghats, it was the happiest day when we three explored the ghats , temples and food of Varanasi!
As I met Laura the night, I knew she was so fond of traveling and wished to visit our university, it was inevitable for me to not to stop thinking about the Laura. The next day we went to start our journey, we met Laura again at the ghats. We were too much late, but on a good note we were happy to meet her. She seemed so pleasant and had a charming smile. To our surprise Laura came to meet us and was really happy then we chatted a bit and went to the terracotta cafe for some tea, and we talked her about her interests and her life. She realy had a cute smile .
We went to the university to see the temples and the temple bustling with a lot of people, and I also found that Laura was really curious to explore the temples. Then we went to roam inside the temple. For getting the entry inside the temple we needed to deposit our shoes on a counter. After that, we wore the scarf over our heads, washed our legs to enter inside the temple.with water glittering with lights and fishes inside the water, it was beautiful.
Then we went to drink the mango shake and lassi and take some rest, after exploring the university.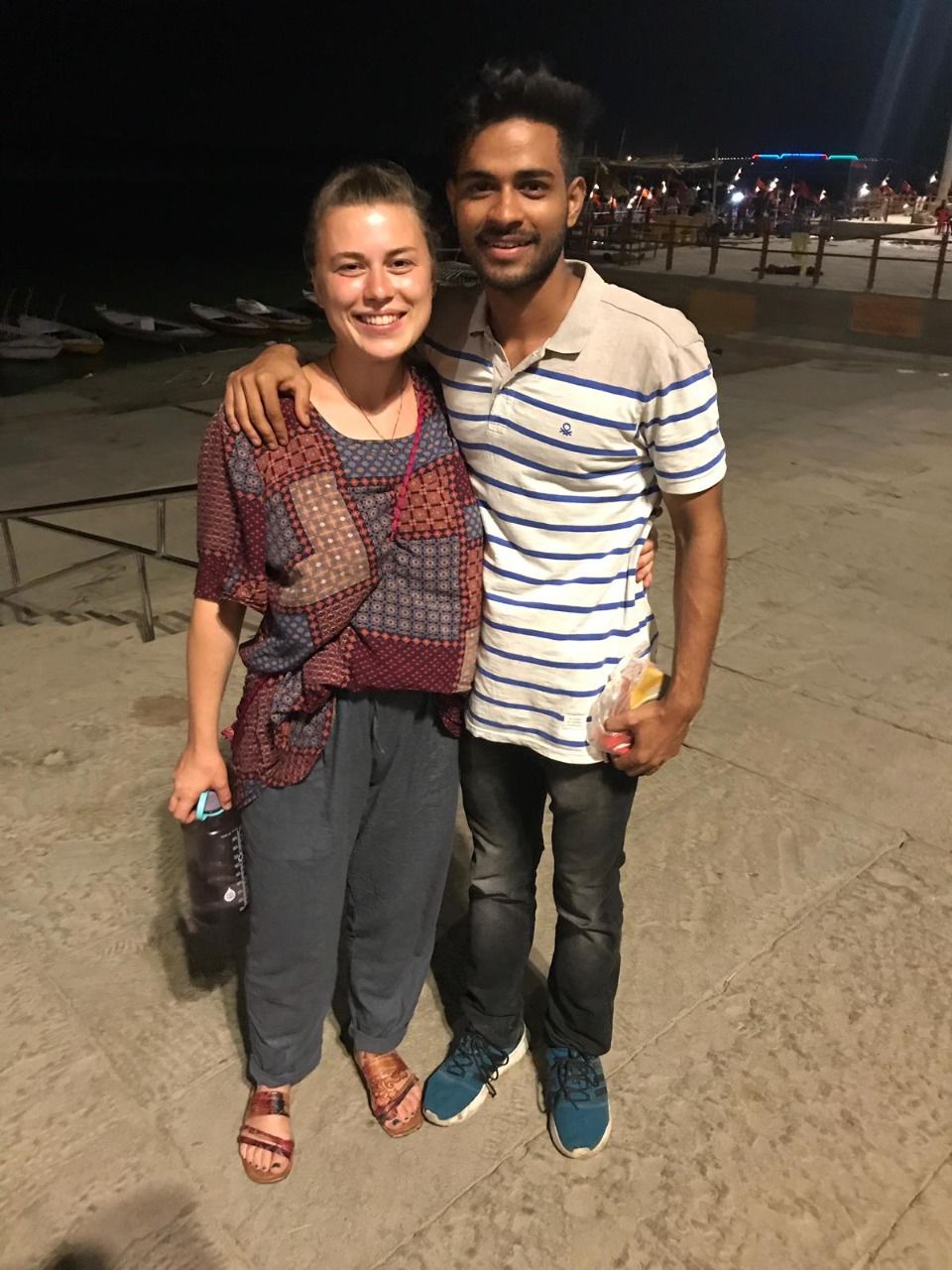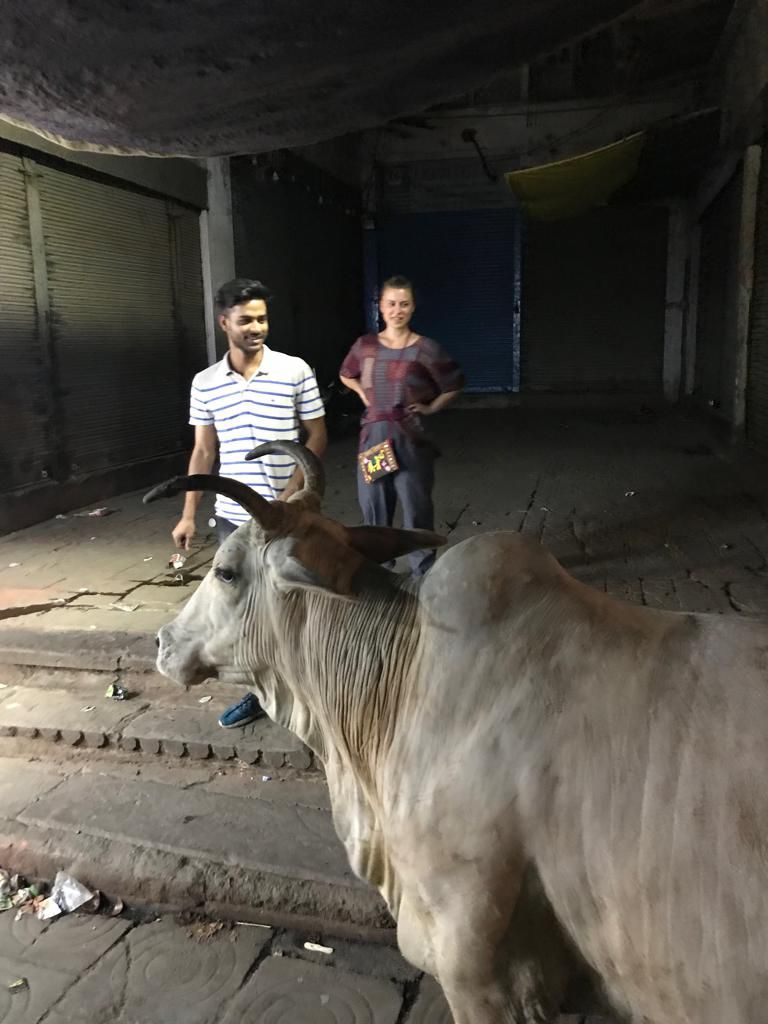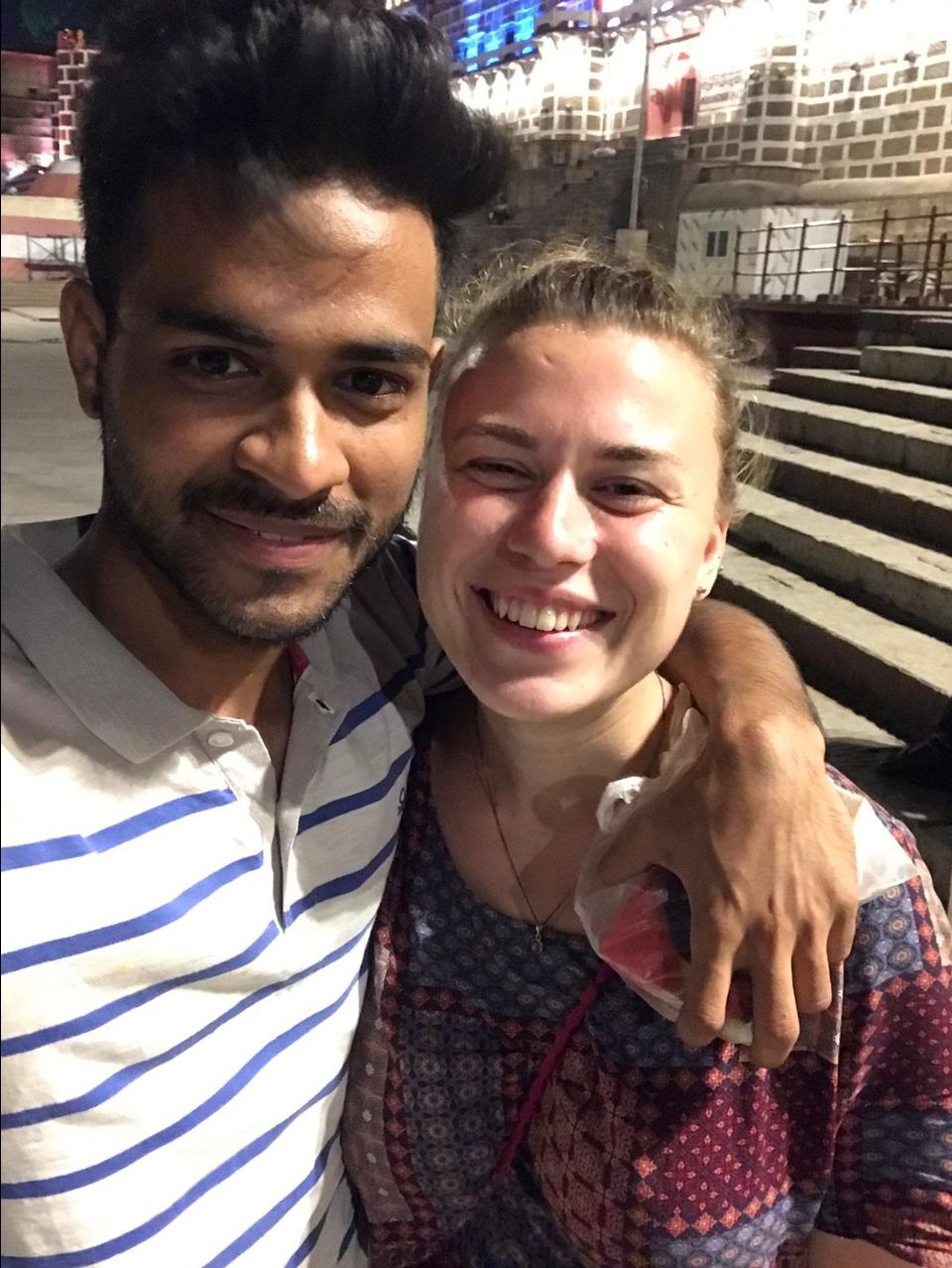 We met Laura at the Ganges ghats. She was with her friend who played the guitar. We met each other drank tea and sung our hearts out on the ghats.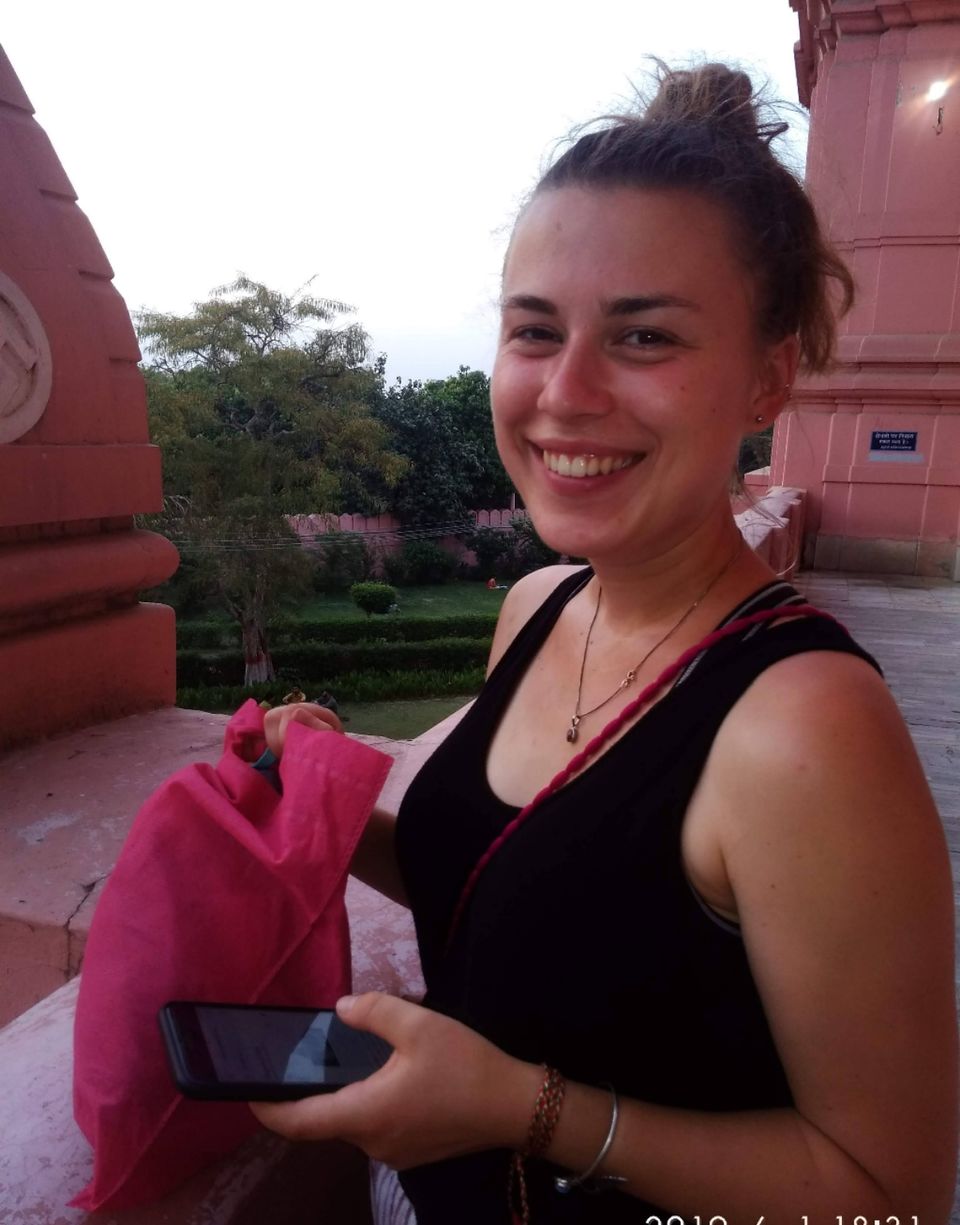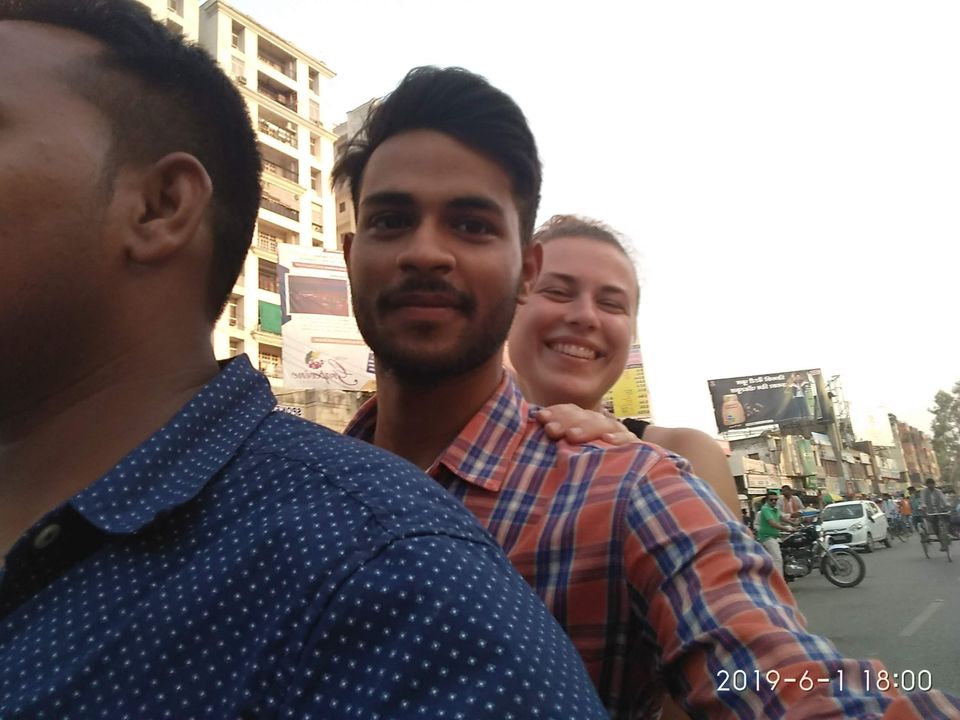 We went to visit the Sarnath temple around 30 km from Varanasi.