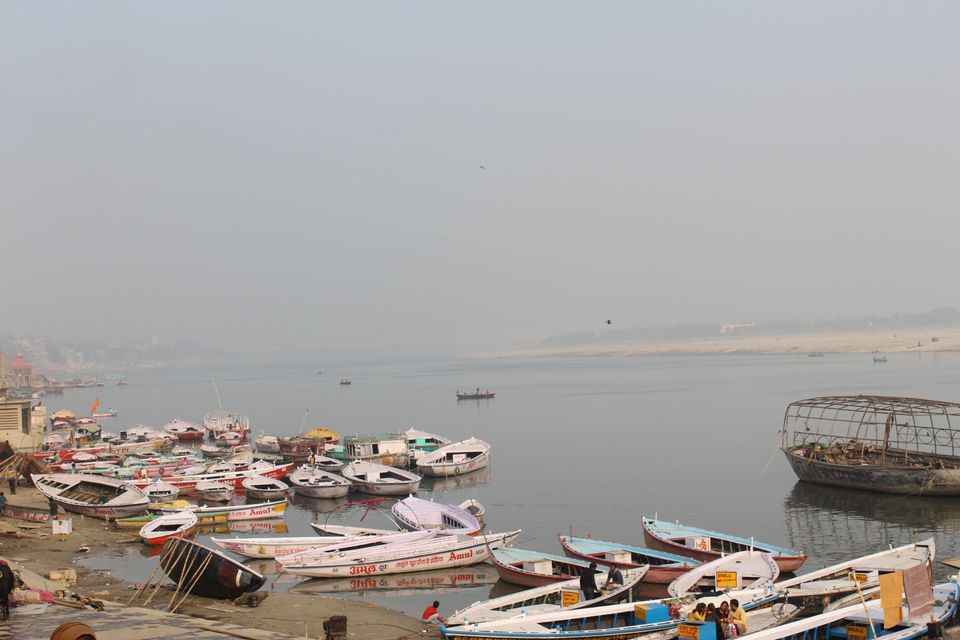 "Enlightenment, and the death which comes before it, is the primary business of Varanasi." - Tahir Shah.
On 29th of December, my parents and I borded the train Vibhuti Express from Durgapur at 23:30. The train was running late. We reached Varanasi junction around 11:00 am. We waited outside the station for our uber. One can hire an auto from the outside premises of the station, but you need to bargain a lot. I had previously booked my hotel from an online app. It was located at a distance of 3.7km and I paid ₹110 to reach there.
STAY:
I booked a hotel named Bagla Atithi Bhawan. I paid ₹1200 for every night for the three of us. The hotel is run by a Marwari family. The room was clean and tidy. And the staff was super helpful.
D.38/139-140 Bhandari Gali, Hauz Katora Opp.Spice KCM, August Kundaas, Harha, Varanasi, Uttar Pradesh 221001
I would recommend this hotel for those who are traveling with their families.
VISIT:
30.12.2018:-
We had our lunch and we went to RAMGARH FORT.
We took an auto from Godowlia Auto Stand for ₹400 after a long time of bargaining. After reaching there I bought three tickets for ₹50/head. The fort had been partly converted to a museum.
Next, we went to pay a visit to the Vyas Temple.
We had a lovely time out here. After spending an hour, we returned to our hotel. Next, we went to pay a visit to the GANGA DARSHAN.
31.12.2018:-
The three of us woke up at 5.00am, took shower and got ready. We kept all our phones and wallets back in our room and headed towards the Vishwanath Temple.
Mobile, belt, wallet or any other leather item is not allowed inside the temple so it's better you leave them back in your room.
A small NOTE for all willing to visit the temple:- Please make sure to buy your Prasad after you research the surrounding area, because the shops which are located in the close proximity of the temple tends to fool you around. The best gate to visit the temple is GATE-4. And hide your Prasad inside your pocket, dupatta or saree because the monkeys are huge in number and always eager to snatch your food.
As camera and mobile devices are not allowed, I could not take any picture.
As it was the end of the year, the crowd was large. We stood in the queue from 6.30am to 11.30am and finally came to our room at 12.30pm.
We had our lunch and went shopping around the market area. As a strike was called on by the ⛵ boat association from 27th of December we could not have the opportunity to visit the Ghats by boat. Still I managed to visit the nearby ghats on foot.
This was my story from Varanasi. Though it was small I had a great time.