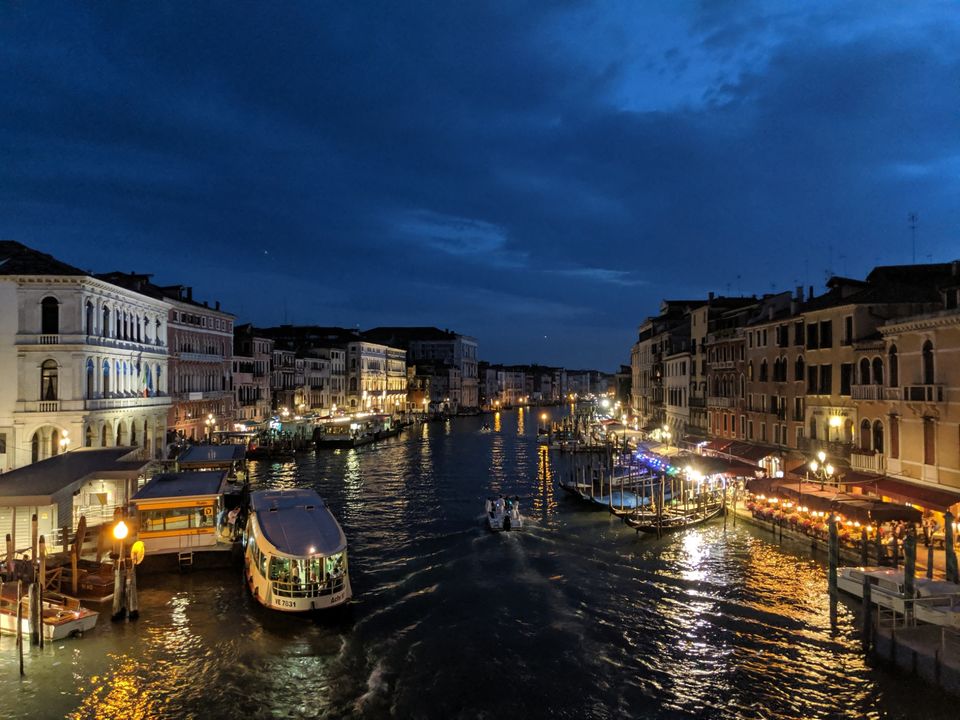 This floating city in the Mediterranean Sea has a lot instore for you, from the iconic St.Mark square to the cheerful Burano and Murano islands.
Tips
~ Take the 1 Day Pass once you reach (20 €). This will get you on every ferry you take within Venice.
~ Carry an umbrella if you are traveling in June/July
~ Stays near the Grand canal are obviously expensive so we chose Lido, which is the next best choice with connectivity and great places to stay, plus the beach is right around the corner ❤️
~Gondola ride - Day light - 80€ and Night - 100€. I'd recommend you go for it in day light as not all canal lanes in Venice are well lit.
Food:
Must try - Antico Forno Pizzas, super soft and delicious.
Places to visit:
Venice:
St.Mark's square
Rialto bridge
Venice is exquisite in the night! Ensure you walk around and explore those beautifully lit tiny lanes ❤️
Burano - this cheerful fishermen's cove is a delight to your eyes and a lovely way to add colors to your Instagram. They also are known for intricate laces for beautifully crafted dresses and home decor items.
Murano - this island is all about it's glass artists and their creations. You have to go watch them live making one of those artifacts.

Torcello - You can skip this if you are here only for a day. There's an ancient Cathedral inside and people have weddings in the ground behind. Torcello has quite a rustic look compared to the other two islands.
Lido beach
Once we were done with all the islands, we walked down to the beach and spent our evening with some beer and music 😊
Our weekend in Venice was an experience we'll never forget!