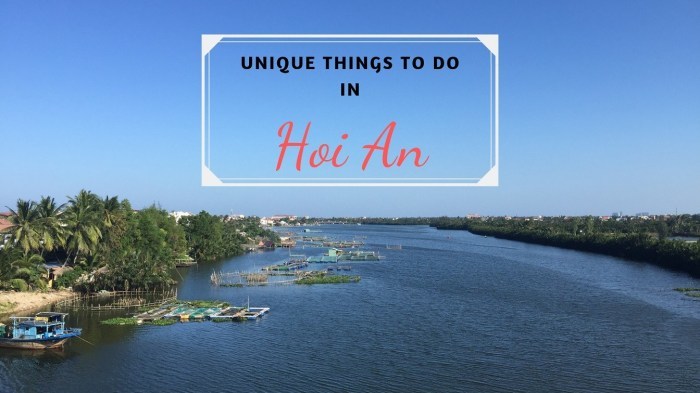 Experiencing the local culture is one of the important factors that fuels our love for travel and during our trip to Vietnam, we got our first taste of Vietnamese culture and way of life when we reached the beautiful city of Hoi An. "The city of lanterns" - as Hoi An is lovingly called, has a lot more to offer than its beautiful heritage houses and colorful lanterns that light up the evenings. Hoi An is in fact a great place to experience Vietnamese culture, although not to the extent as some of the truly rustic places in North Vietnam. However, there are quite a few options in Hoi An to get a feel of traditional Vietnam if not a deeper understanding of the culture of this country. These few activities are a unique way to go the off-beaten path during your trip to Hoi An.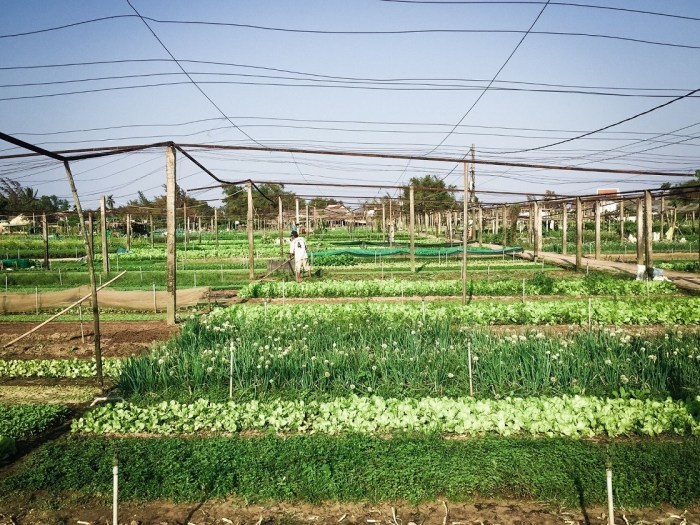 Located to the east of Hoi An old town, Tra Que is a beautiful little village that thrives on vegetable farming. Vast lands of vegetable farms can be found here as the aroma of fresh mint fills the air as soon as you enter the village. Local men and women can be seen planting seeds, watering and harvesting fresh vegetables in these farms. All the vegetables that provide that refreshing quality to the delicious dishes in Hoi An, are sourced from this village. Although there are daily walking and cycling tours organized by local guides, you can explore the area by your own after renting a motorbike or bicycle. Besides getting a feel of the farming, there are a couple of religious shrines located at various points in this village. Spending a couple of hours in Tra Que village is a great way to experience a different side to Hoi An and there are some beautiful spots to catch a beautiful sunset too.
Visit COULEURS D'ASIE - Artwork by Rhehan
In life, somethings are just meant to be, whether by luck or pure destiny. It was by virtue of both luck and destiny that we came across COULEURS D'ASIE, an art gallery displaying some magnificent photography by world renowned French photographer Rehahn. He has traveled across 35 countries and captured some of the most stunning shots of people, landscapes, nature and cities. Once we stepped inside the art gallery, we spent an hour or more getting intrigued by not just the photographs on display but also by the story, journey and ideas of Rehahn. Being travelers ourselves, Ruzin and me were instantly connected to some of the photos of Vietnam and we felt that brought us more closer to understanding the country. I personally was inspired by Rehahn's work to the extent of getting a different perspective to travel photography. Equally enlightening was our time at the Precious Heritage Museum that is a permanent exhibition of Rehahn's Precious Heritage Collection. The exhibits in this museum takes you through a cultural and artistic journey about different ethnic tribes across Vietnam. We recommend both these places as a must visit for anyone traveling to Hoi An as the time spent here will enrich your views on Vietnam and the love for traveling. For more information on Rehahn's work, visit https://www.rehahnphotographer.com/
Vietnam Sustainable Space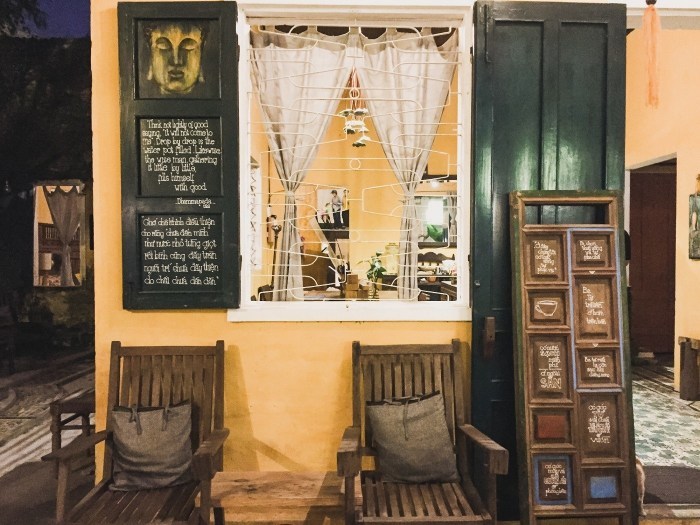 In a tiny by-lane of the beautiful old town, we found an evening of pure joy when we came across Vietnam Sustainable Space - a unique concept cafe that promotes sustainability through various aspects. From handmade soaps, drinking straws made from bamboo and various other bamboo products, to an in-house clothing exchange store, this place appealed to us for being a rare find in Hoi An. There weren't any traces of plastic or any elements harmful to the environment to be found here, which was a familiar territory to us as after all, we lived a good part of our life at Saraya - another sustainable space in India. The best part of spending time at this place was the do-it-yourself concept coffee shop is basically your own kitchen space where you just pay for the ingredients, make your own tea or coffee and clean up after yourself. The menu is decently extensive and comes with written instructions to prepare each and every item on the list. Vietnam Sustainable space was probably the most unique experience we had during our trip to Hoi An. It was pleasing to see a place that endorses the principles of sustainability and and minimal consumption especially in a region where environmental pollution is rampant.
Learn Local Crafts
When you are in Hoi An, you get a feel of the Vietnamese culture through a lot of local crafts that are visible all over the city. As is prevalent in countries across Southeast Asia, various craft-work made from bamboo can also be found in Hoi An. Beautiful lanterns, souvenirs, wall decorations and a lot more stuff made from bamboo are found in plenty here. This is where you get an opportunity to learn these crafts as a lot of stores that conduct workshops and provide learning lessons. While the classes in the market shops provide an end-to-end extensive lessons, independent craftspeople line up in small booths by the riverside every evening for similar workshops at cheaper prices. Similarly, traditional mask making is yet another interesting local art we came across and the workshop at the local performance theater in old town is where lessons are being held. Getting a lesson on the local art and crafts is definitely a memorable experience in Hoi An and a great way to understand the life and culture of Vietnamese people.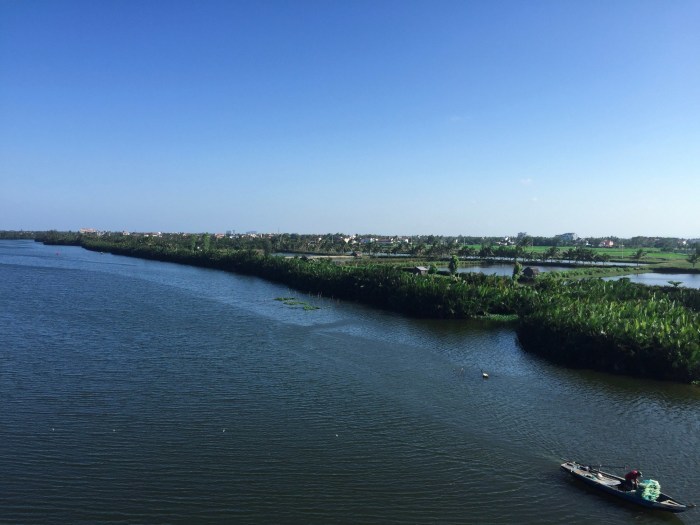 There is something serene about countrysides that has always attracted us during our travels, whether in Bali, Goa or Thailand. Here we were in the outskirts of Hoi An getting equally mesmerized by the melancholy of the vast green countryside along the shores of the blue backwaters of the meandering river. The rural lands of Hoi An are a stark contrast to the vibrant town center and yet extremely alluring to the peace-seeking minds. On either side of the ancient town center, to the east and west, lies unending greenery of the rice fields with tiny little villages in the midst of the river islands. Local bicycle tours are organized daily from most homestays which is probably the best way to explore the area. A ride through the beautiful countryside early at sunrise or during the late afternoon to catch the sunset is a must-do when you are in Hoi An. This facet of pure and unadulterated nature adds yet another unique character to this beautiful part of Vietnam.