Yet another frenzied year of hectic haste is coming to an end and before you start with another rush of rounds with tasks at hand, won't it be a good idea to take a moment for respite and retrospect? So if you reside in the city of joy or happen to be there during the New Year's Eve and you are looking to earn yourself a slice of nirvana while you don't compromise on luxury, Kolkata's Vedic Village Resort has the perfect fusion of luxury and ethnic ambience to ensure that you enter this New Year stress free.
All you need to do is pack your stuff and head to this place be it with your family, friends or your partner for a hassle free New Year Eve. It has something for everyone. While New Year's Eve is just an excuse, if you are in Kolkata, the Vedic Village Resort serves as an ideal destination for a weekend getaway, a plug off from life's dealings, a conference, a company outing, a day-out with the family or even a destination for a wedding.

What's happening on New Year's Eve?
The resort is hosting a New Year's Eve Bash with Gala dinner from December 31, 8 pm till January 1, 1 am in the resort's premises. With a live music band, magnificent cuisine, midnight fireworks, DJ, etc., the resort has something to engage everyone from kids to the elderly, from bachelors, couples to family. If you don't want to let go off this amazing experience to transform your New Year's Eve into something magical, musical, luxurious and yet at ease, then check the details about the ticket here and book them now.
Find out the details about the New Year Eve's events and book your slot here.
What is the Vedic Village Resort?
Featured among the best wedding destinations in India and the best place to get a spa, the Vedic Village Resort is a hideaway built in the authentic architecture of Bengal villages with the twist of paramount luxury. Located just 20 minutes away from the international airport in Kolkata, the resort established in a backdrop of rural ambience spreads over 18 acres of green land with over 80 exclusive resort room and 120 bungalow rooms offering scenic views and unmatched luxury. Adorned all around by lush farmlands, lakes, coconut groves and a surplus of fauna, this resort is an ideal place to rejuvenate your system. While you can take a stroll down the vast area, there are also golf carts available to take you around the resort and a dedicated kid's corner.

Why should you visit?
With a horde of activities to choose from, the resort offers a plethora of novelties to choose from whether you are in mood to sweat out your time or treat yourself with some relaxation, good food or just sit back and confide in the lap of nature watching the green pastures, exotic species of plants and some migratory birds.
One of the highlights of the resort is also the extensive variety of tailor-made stay options it offers. While some provide the experience of a tropical paradise, some take you closer to the nature right in its centre and some let you embrace luxurious amenities based on what you want and with whom you are staying.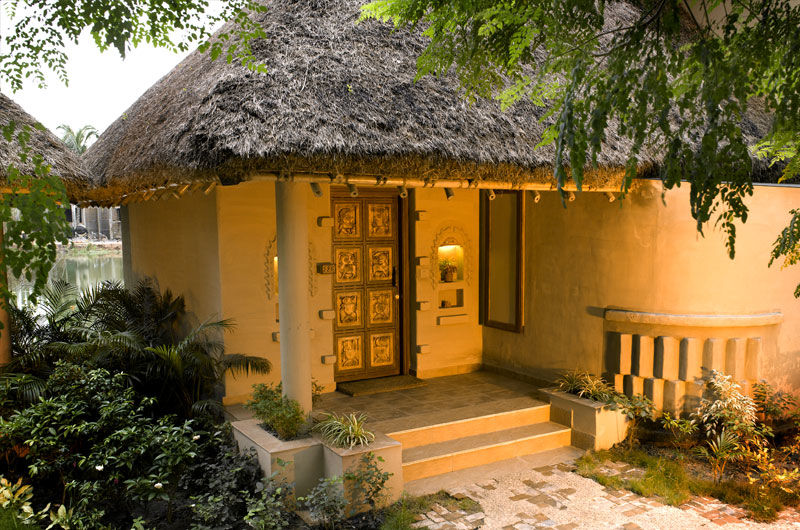 Ranging 5000 and above and enduring unparalleled titles, the stays to choose from are classified as: Deluxe Villa, Earth Villa, Suites (Double bedroom, single bedroom and standard), Studio, Aqua Home Rooms, Resort Bungalow Rooms, and the dynamic Zamindar Suite with each having its own unique set up.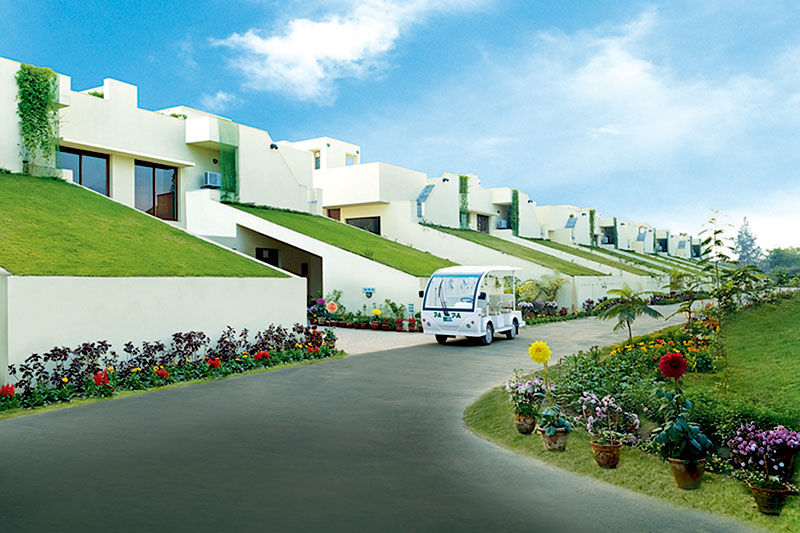 Another interesting point about the resort is that the stay are available not just for vacations but also to buy or rent in this naturally established luxurious space.
Check the details and price of each stay here.
What it has to offer?
Well known for its exquisite spas, the Ayurveda Wellness Center at Vedic Village is an experience one cannot miss to transport your mind, body and soul to a state of bliss and completely revitalize oneself. There are customised spa treatments for healing, detoxification, and rejuvenation along with holistic medical checkups, consultancies and therapies.
The resort also has an array of facilities if you do not wish to confine within your stay. From swimming pool to bowling alley, land Zorbing to ATV bikes, kayaking to river crossing, nature walks to mini segways, archery to cycling and multitude of sports like badminton, cricket, volleyball, lawn tennis, etc.
Annual festivities like Kolkata Kite Karnival, Corporate Bowling Competition, Organic Living weekend, etc are also organised by Vedic Village. So you can pick your favourite time and get going.
What about food?
From award-winning regional cuisine restaurant to farm fresh organic meals, the gourmet experiences at the resort are vouched for by the Bengalis who visit here and the delectable delicacies are worth the stopover. For dining again, the resort will leave you bewildered for choice with its anomalous names and food.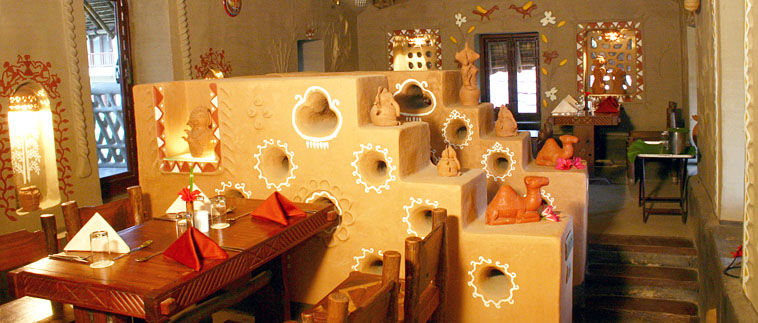 From the fine dining Bengali food restaurant, Bhoomi (the Earth) to the chic world food restaurant, Yagna (the source); from the charming poolside bar, Agnee (the fire) to the tea lounge, Chai and the sports bar & lounge, V Den you have a treat for all your senses.

How to reach?
By Air: The resort is 20 minutes away from Netaji Subhas Chandra Bose International Airport and take a taxi from there. The resort also arranges for pick up.
By Rail: The nearest railway station from the resort is Howrah which is at an hour's distance.
By Road: You can also pick up your car or book a cab or check with the resort. It is located in Shikharpur via Rajarhat road.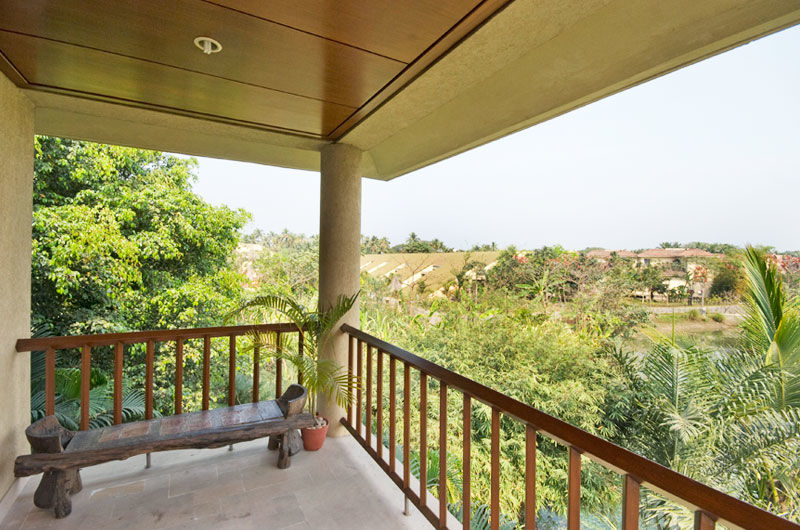 If you have been to more such places that rejuvenate one's mind, body and soul, share your experience with Tripoto Community and earn yourself exciting credits.