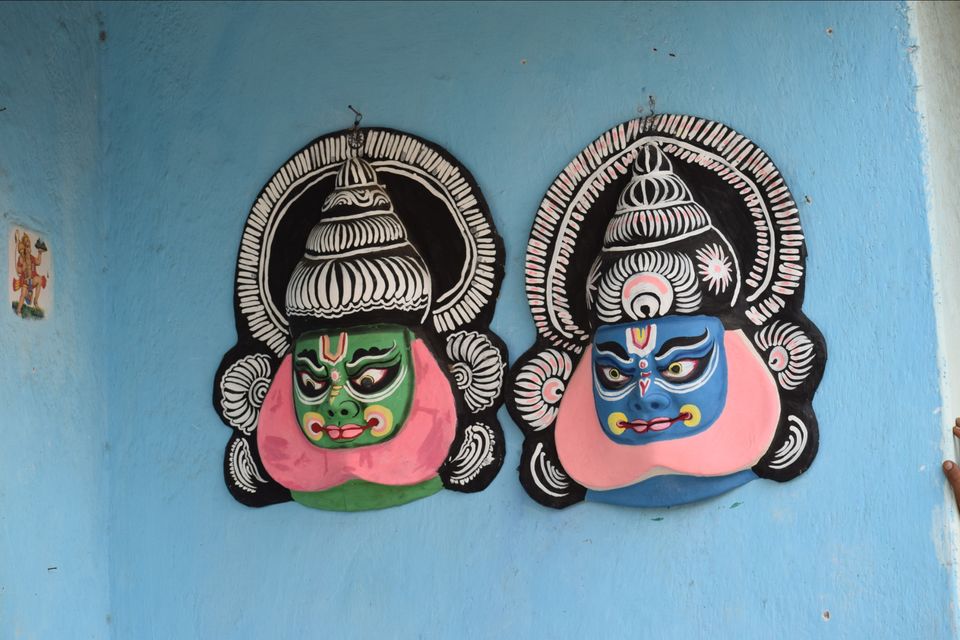 Last month I had an opportunity to visit the western most district of Bengal, Purulia. There I had been to a small village called Charida which is known as the mask village.
This village is situated about 40 kms away from Purulia town and very near to Baghmundi. In this village masks of the traditional Chhau dance are made. Last year the traditional rural craft, was awarded the GI (Geographical Indication) tag.
The village is evenly distributed on both sides of a street that splits it in half. Dozens of shops dot the street from which angry demon faces glare at me alongside more benign visages of Hindu gods and goddesses.
You would find people of all the ages involved in the process of making masks which they have been doing from their earlier generations.
You'll have options to buy various masks too. There is also a small museum where the local artists have kept their best creations. People over there are very humble and you would get various information about the art and culture.
*Few information has been extracted from The Hindu newspaper*