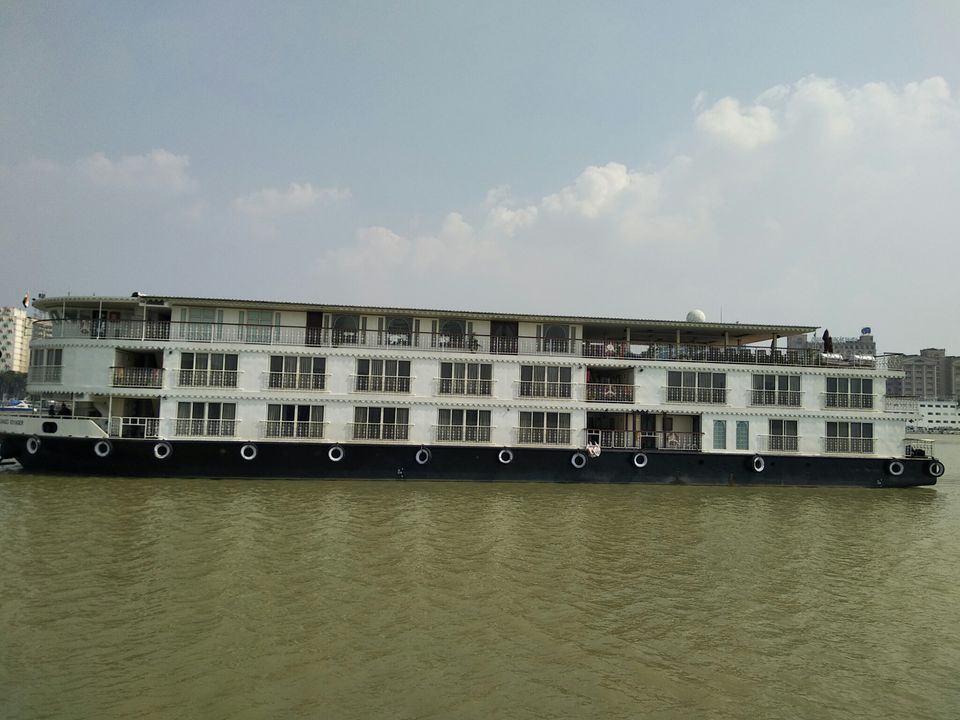 If you are visiting Kolkata then book your hotel near Park street as it is the main tourist area of Kolkata. Most of the points like Victoria Memorial, Birla Planetarium, St. Paul Cathedral and Indian museum are within the walkable range from here. And for covering other points you can take a metro (From nearby Esplanade metro station) or bus. But the main issue for new tourists is how to reach Park street from Howrah railway station.
THERE ARE MANY OPTIONS:
1)The best one comes outside the station and cross to the opposite side. From there go to 2 no. Jetty. Take a ticket (Rs6) to Babu ghat and get ready to enjoy your ferry and view of Howrah Bridge. After reaching Babu ghat, take Tram or Bus to Park street.
2)Take a bus
3)Book a cab
You can also book your hotel near College street or college square if you are on the budget trip as rates of hotels are high in Park street. After reaching Babu ghat you can also walk up to Princep Ghat ( beautiful ghat from where you can click best pictures of Howrah bridge).