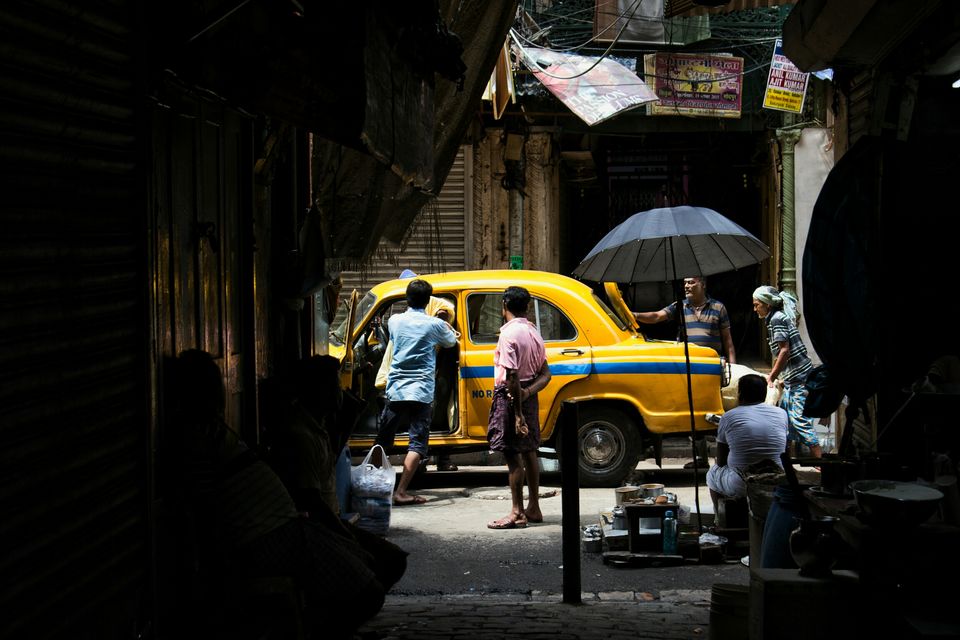 Kolkata-the city of joy???
Hearing a lot about the historic and cultural richness of our old capital,me with my 2 friends decided to visit the place.2 of us were coming from banglore and the third one from Allahabad.We caught early morning flight from banglore on 9th july as early morning flights were cheapest.It took 2 hours to reach kolkata and we reached Netaji subhash chandra bose airport at 4.15 am.As the guy from Allahabad was coming by train and the train was late by 3 hours we decided to get some sleep in the airport.we slept for 3 hours in the airport and got ready in the airport washroom by 7.30
His train was scheduled to come by 11 am.so we decided to directly go to Howrah and spend some time there waiting for him.we tried to book an uber from airport but it showed almost 600rs.a fleet of yellow cabs was seen outside airport.we had heard that yellow cabs are cheap which made us to go and enquire the rates.But they almost charged the same.So we decided to catch the bus and we reached Howrah for just 45 rs in an ac bus which took just 45 minutes for the trip.The bus stopped in the Howrah railway station.We had a walk through the mighty Howrah bridge which is worth a visit.Walking through the bridge we went to mullick ghat flower market
Rather than the expected market with fragrance of flowers the market was not clean. But lot of shops were there and the place is good for photography. You can also have a good view of howrah bridge from the Mullick ghat. Flowers for entire Bengal is traded here. We spend half an hour there and then decided to have breakfast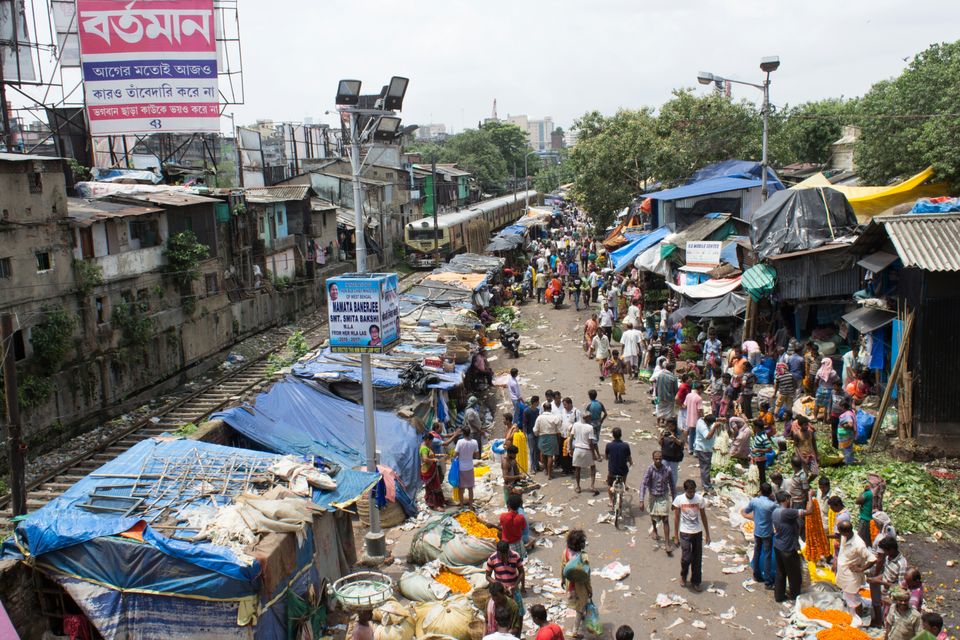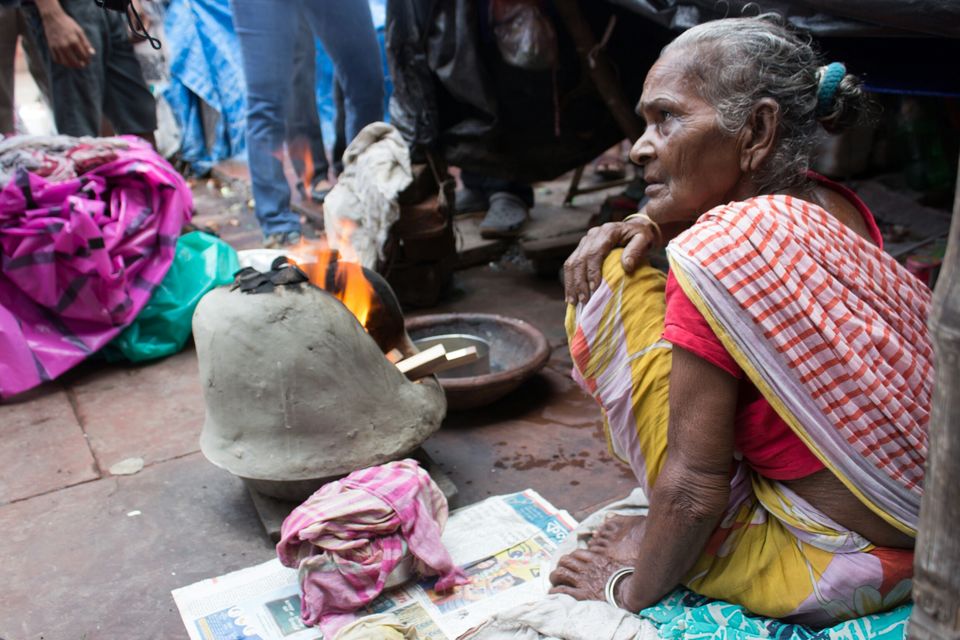 We went in search of breakfast in the Howrah area. After a walk of 30 minutes through the streets we found a tea shop and a small shop besides it. Tea was provided in small clay pot. For breakfast we had bread toast with sugar. After breakfast we spend half an hour roaming through the streets. At 11 we went to Howrah railway station to pick our friend. It is a station with 26 or more platforms and the rush there was hectic. In the station we saw an old lady eating from the waste bin which made us to think a lot. We gave her money but still she was eating from there. It made us to think why the city is still called the city of joy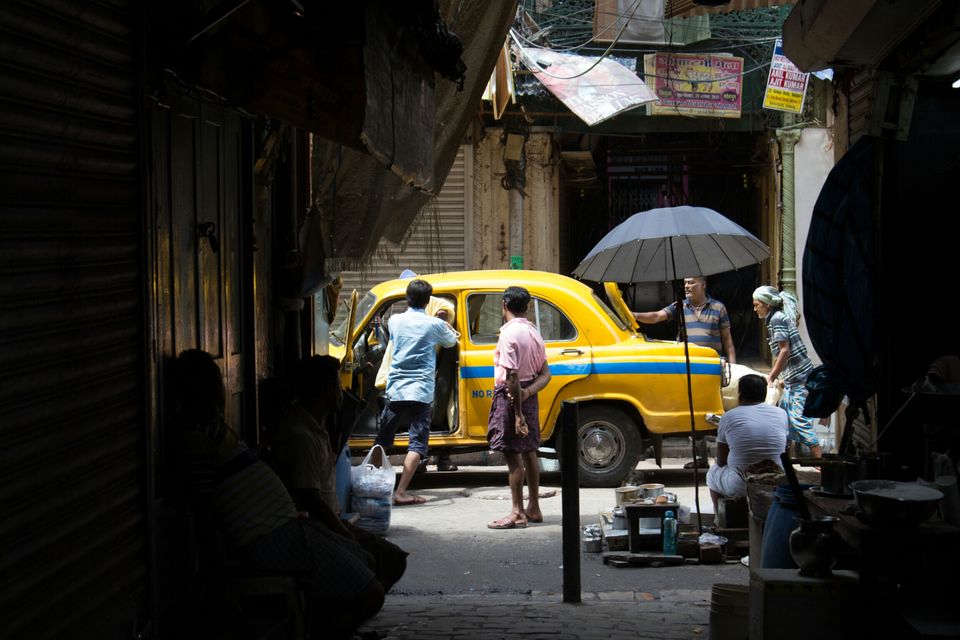 We booked our room at salt lake city through goibibo. We got our room for 692 rs for 3 people and complimentary breakfast was also provided. Room was sort of a guesthouse and the owner was cooperative. A good place to stay. As we reached late they were not having lunch so we decided to have lunch from outside and went to a small shop nearby. We had meals with fish. Overall cost was just 100rs.
After lunch we decided to visit the iconic places of Kolkata like Victoria memorial and eden gardens. First we went to Victoria memorial. It was around 15 kms so we decided to take taxi. Yellow cabs were available everywhere but only some were ready to put meter. What we did most of the time was we looked price in uber or Ola and bargained with them at a lesser price. Thus we caught an yellow cab and reached Victoria memorial. It is an artistic masterpiece with lot of sculptures and paintings. Photography is prohibited inside. Inside we can see various photos of Sathyajit Ray. Some old paintings are also kept. A nice lawn is provided around the memorial where we can take rest. After half an hour stay we left to Eden gardens. But they asked us to come Monday between 1 and 4 to see the stadium from inside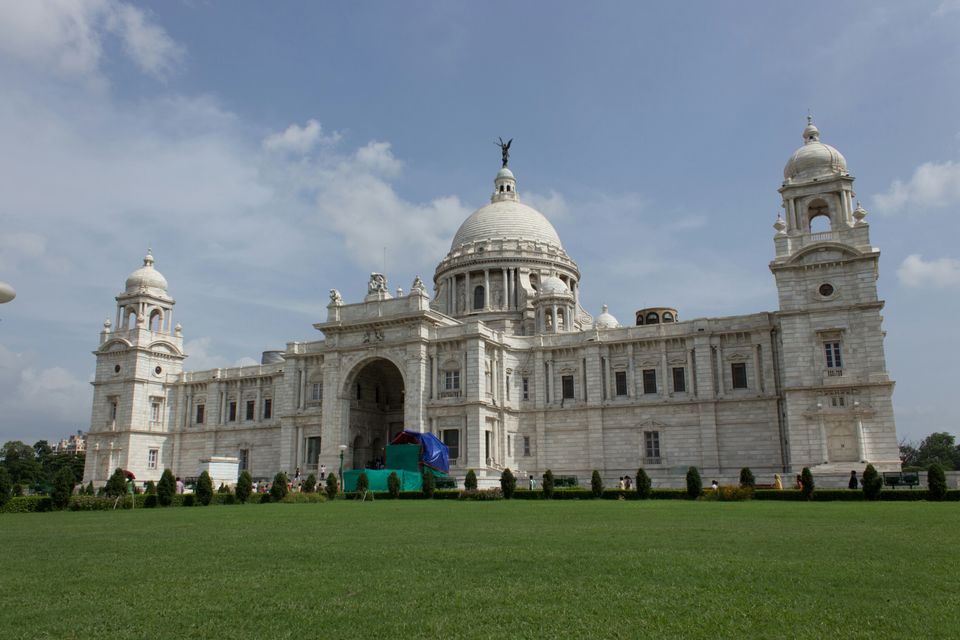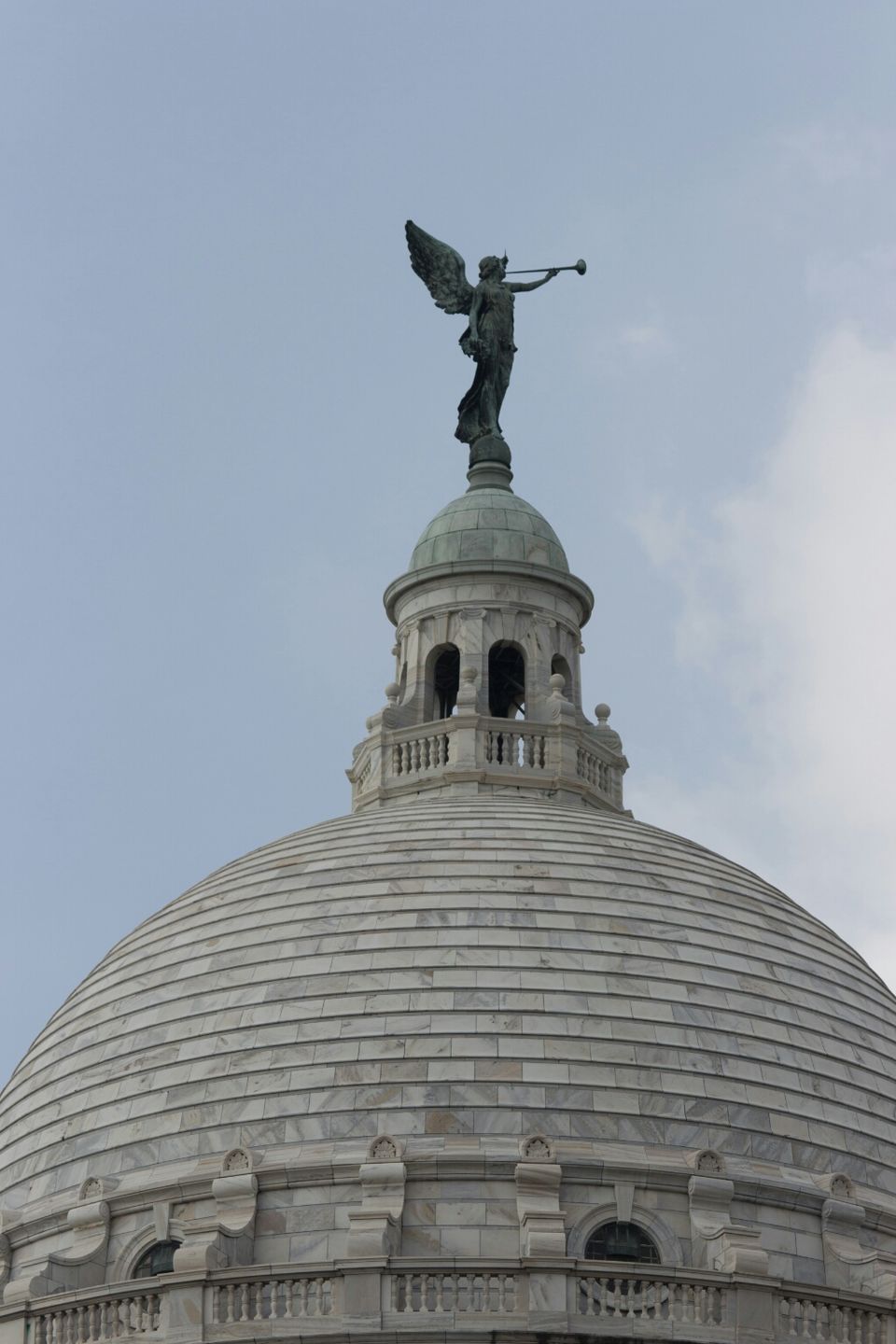 We thought a Kolkata trip will be incomplete without visiting the angel of street Mother Theresa. From Eden gardens we directly went to missionaries of charity mothers house where the tomb of mother Theresa is kept. Sisters there greeted us with a pleasing smile which reminded us the smile of mother Theresa we see in pictures. Mothers room is exhibited there which reiterates the humble life she led. No shops were seen outside the house which made us happy that faith is not being sold here. They still believe mother Theresa lives there among them.
we caught a bus to princep ghat to see the sunset there. On our way we saw a tram.Suddenly we got off from the bus and chased tram. Tram is going at speed of 10km/hr which makes it easy to chase it. Traveling in tram was a different experience. It bought us back to 19th century. After traveling in Tram for some time we got off and went to princep ghat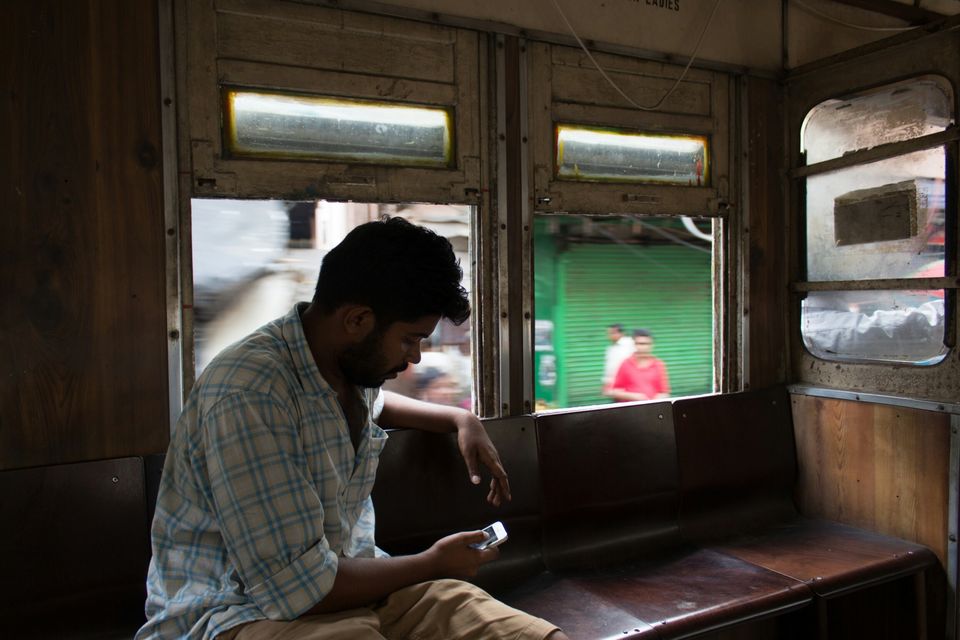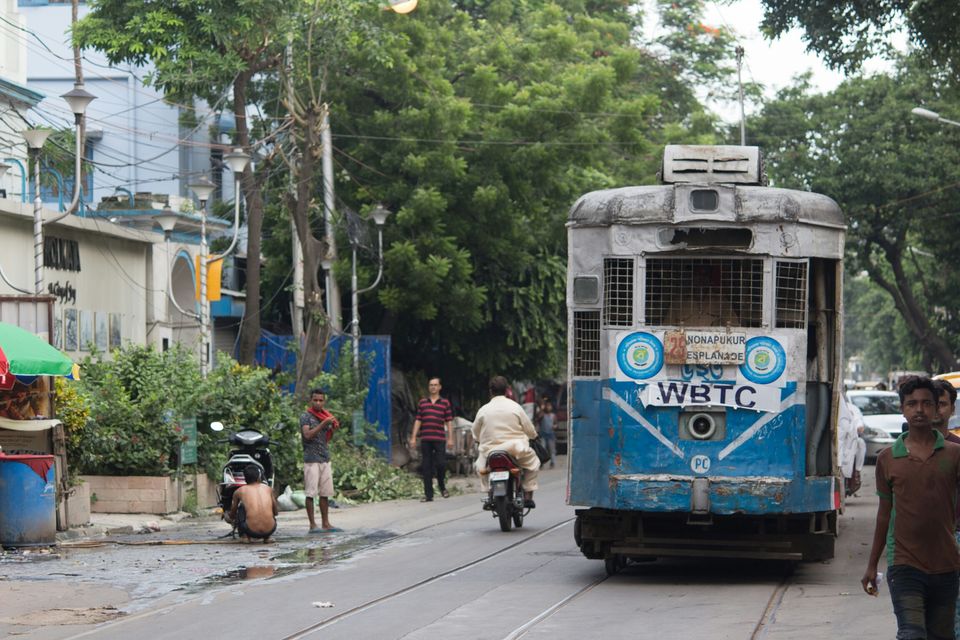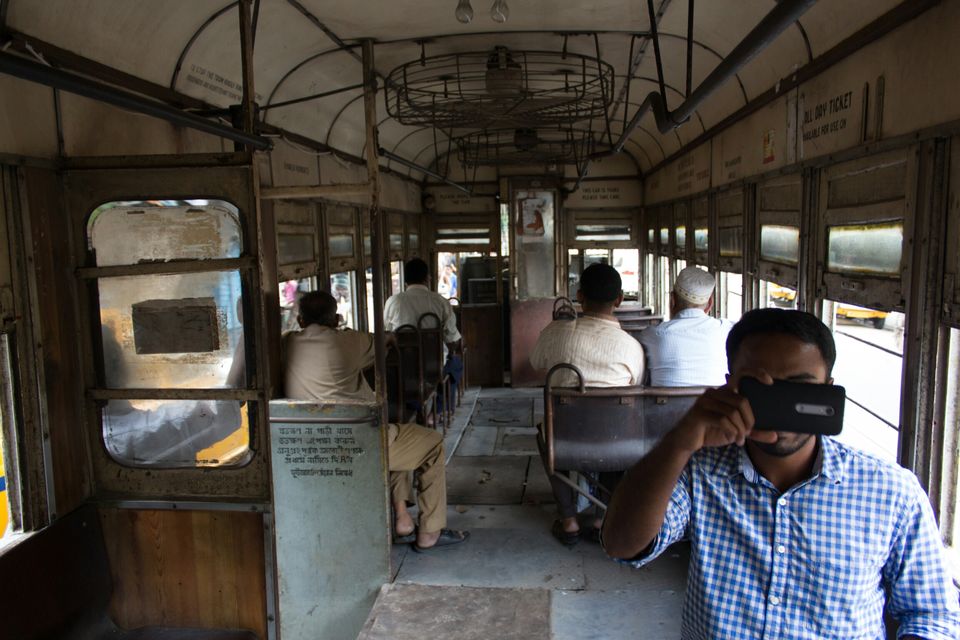 Princep ghat is a good place to experience the best sunset in Kolkata. Ghat provides a majestic view of second hoogly river which get lighted up at night. It is really spectacular to see the bridge in night. Small ferry is operated there which will take us to go for a round in hoogly river. They charge 400 per boat for half an hour journey. While visiting Kolkata princep is a must visit. After princep we went to visit some of our friends in iim Calcutta known as iim jokha there. We had our dinner there and went back to salt lake city. Many memories of calcutta were created already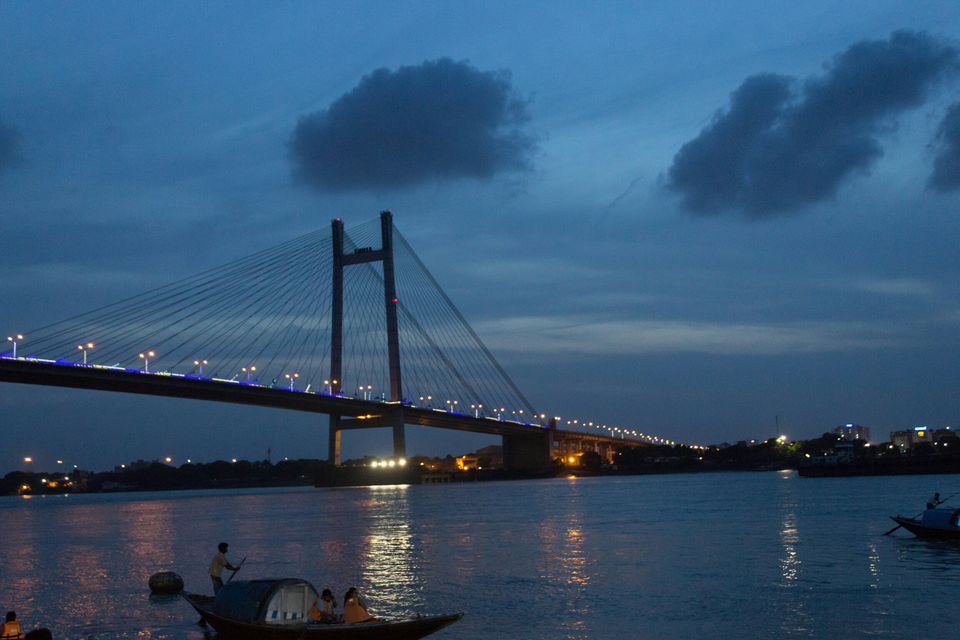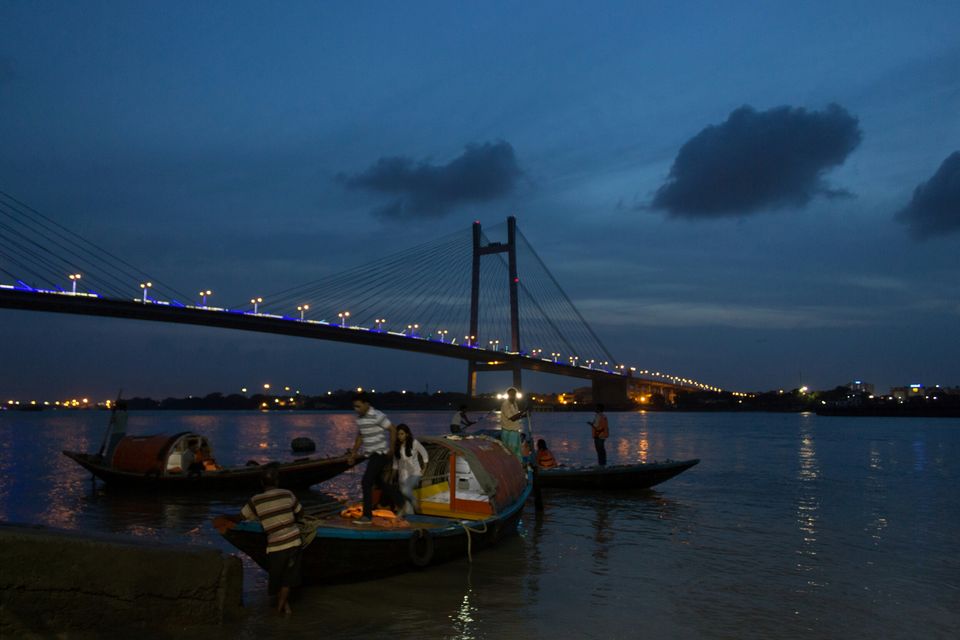 We woke up at 8 and had our breakfast. The first place to visit in our list was kalighat kali temple. As always we caught an yellow cab and started to kali temple. As soon as we reached there the people there spotted us as tourists and came to us. One guy introduced himself as the poojari of the temple and asked us to pay 100 rs so that he will show us around the temple and we can avoid queues also. We agreed after his annoying compulsion. First he took us to a shop where we kept our luggage. They charged 20 for looking after our luggage. The guy compelled us to bring sweets for kali. When we disagreed he told that we shouldn't go to temple empty handed and we bought flowers for 20rs. After reaching temple we prayed and the guy took us to some poojari who told some prayers and asked rs 250 from each of us.We told we won't give and went out. The atmosphere around the temple creates a sort of fear. Goat is slaughtered in one side of temple. Temple is surrounded by shops which sell Pooja materials.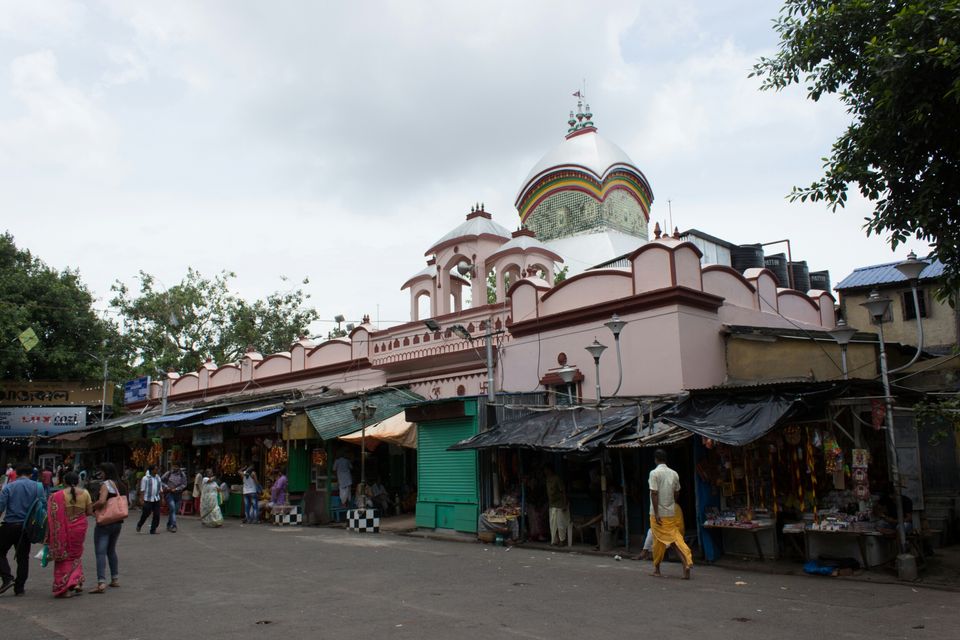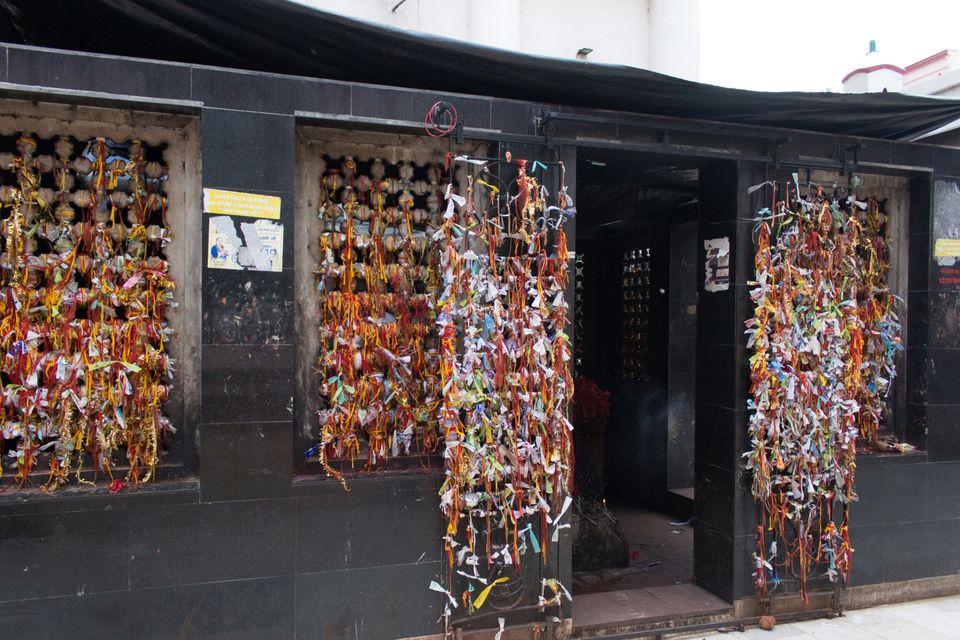 From kali temple we went to Eden gardens. They allowed us to go inside as we went between 1 and 4 . Getting there reminded us great matches played there and the heroics of our great cricketers. Now it's lunch time and we decided to have lunch from Park Street. On the way we saw writers building also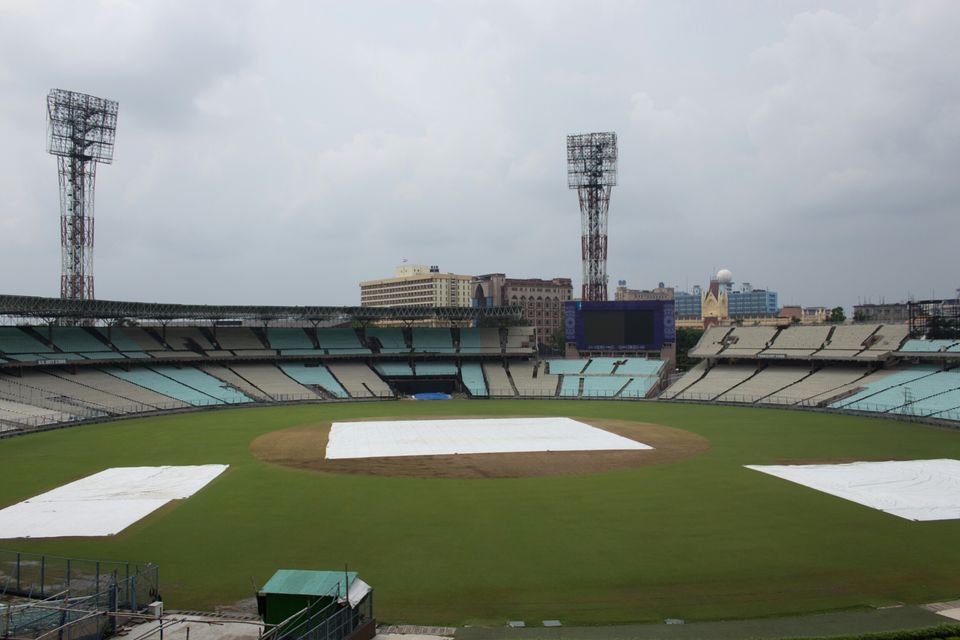 We had food from bar b q. They provide good food both Chinese and Indian. Rates are also decent. We 3 had a good lunch for 1000 rupees. One of us had flight to catch at 5 so we went to South Park Street cemetery as no other place was possible in such small span
Entry fee was 20 without and 50 with camera. Cemetery covered a large area with tombs of mostly British people. They were built good but most were damaged by roots of big trees there. Each tomb had writings describing the person lying there. It was a different experience. After cemetery one of our friend left to bangalore and 2 of us were left. We decided to visit St Paul's cathedral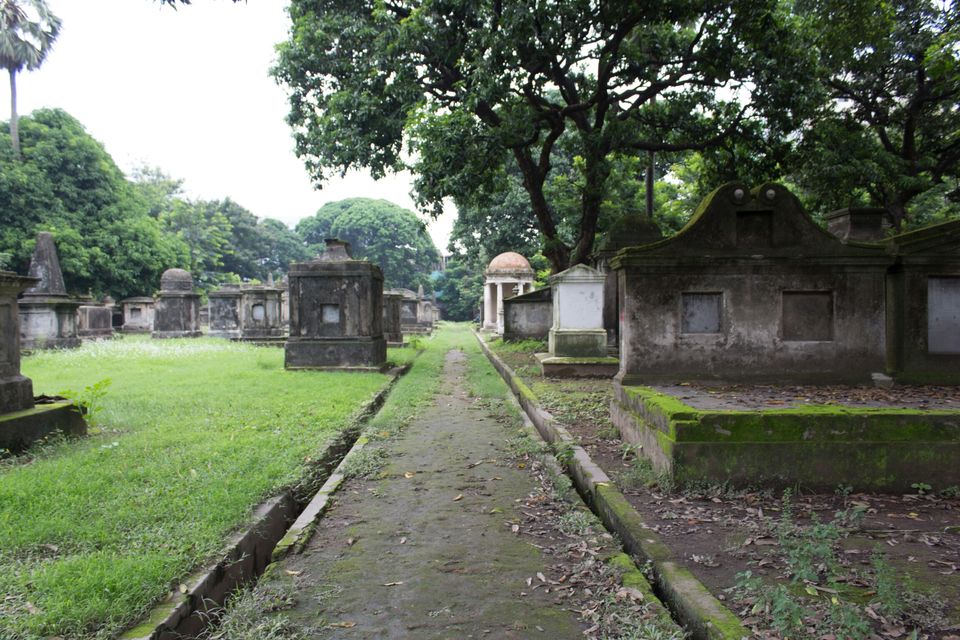 It is really a masterpiece both inside and outside. It reminds us of churches we see in English films. It is having good art work inside and a beautiful alter. It is worth a visit. Birla planetarium is just besides the church but it was closed for maintenence
Now it was time to wind up the trip. With the experiences and memories we got from Kolkata we bade farewell to the city of joy. Hope to meet Calcutta in our next trip to North East. Calcutta have a lot of extremely poor people at one side while on the other side people are living happy. Hope more people will be in the second side next time. I have gone many places but I got something from Calcutta which no other city gave me. Maybe that's why I am writing a travelog for first time. Some random clicks from city are also attached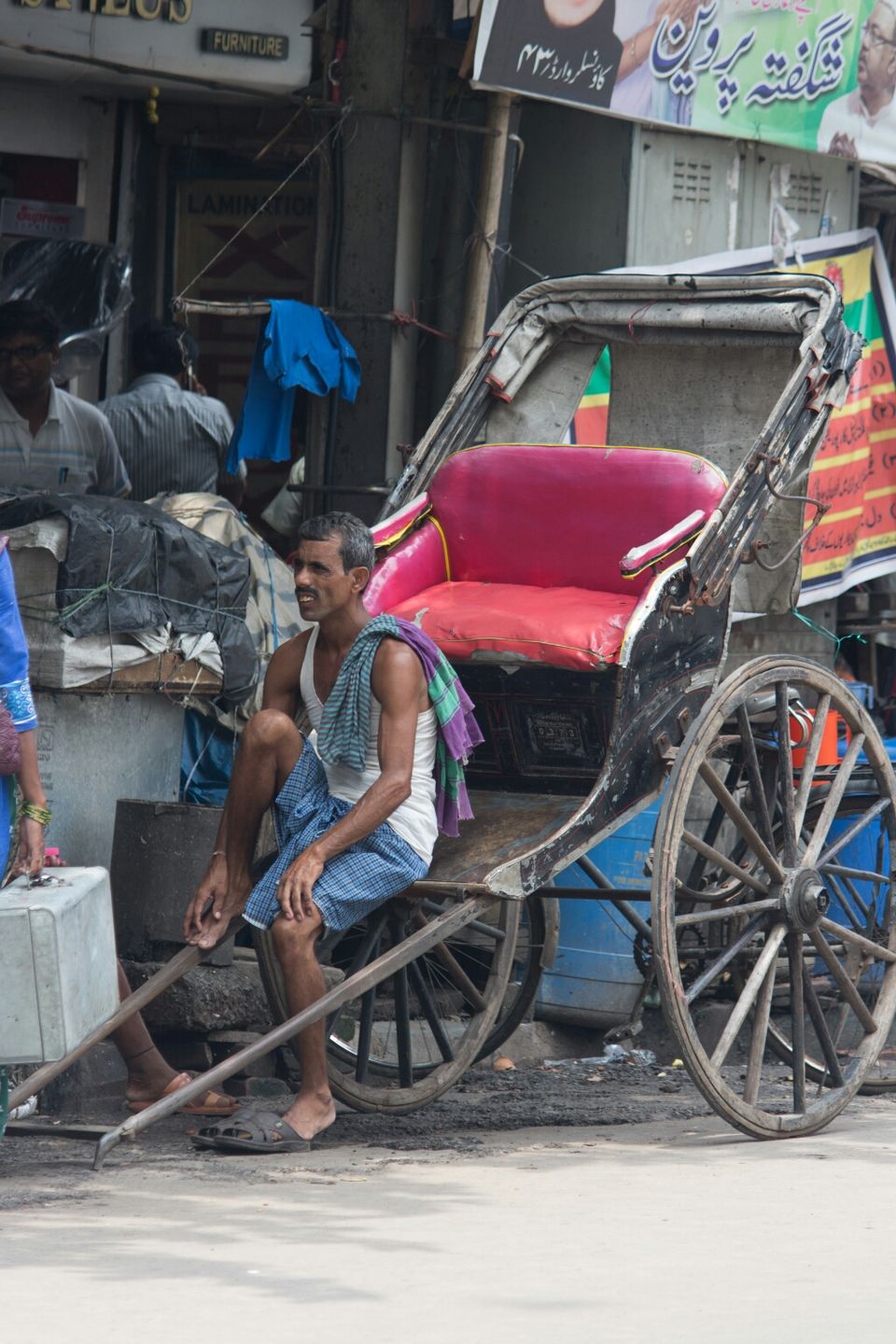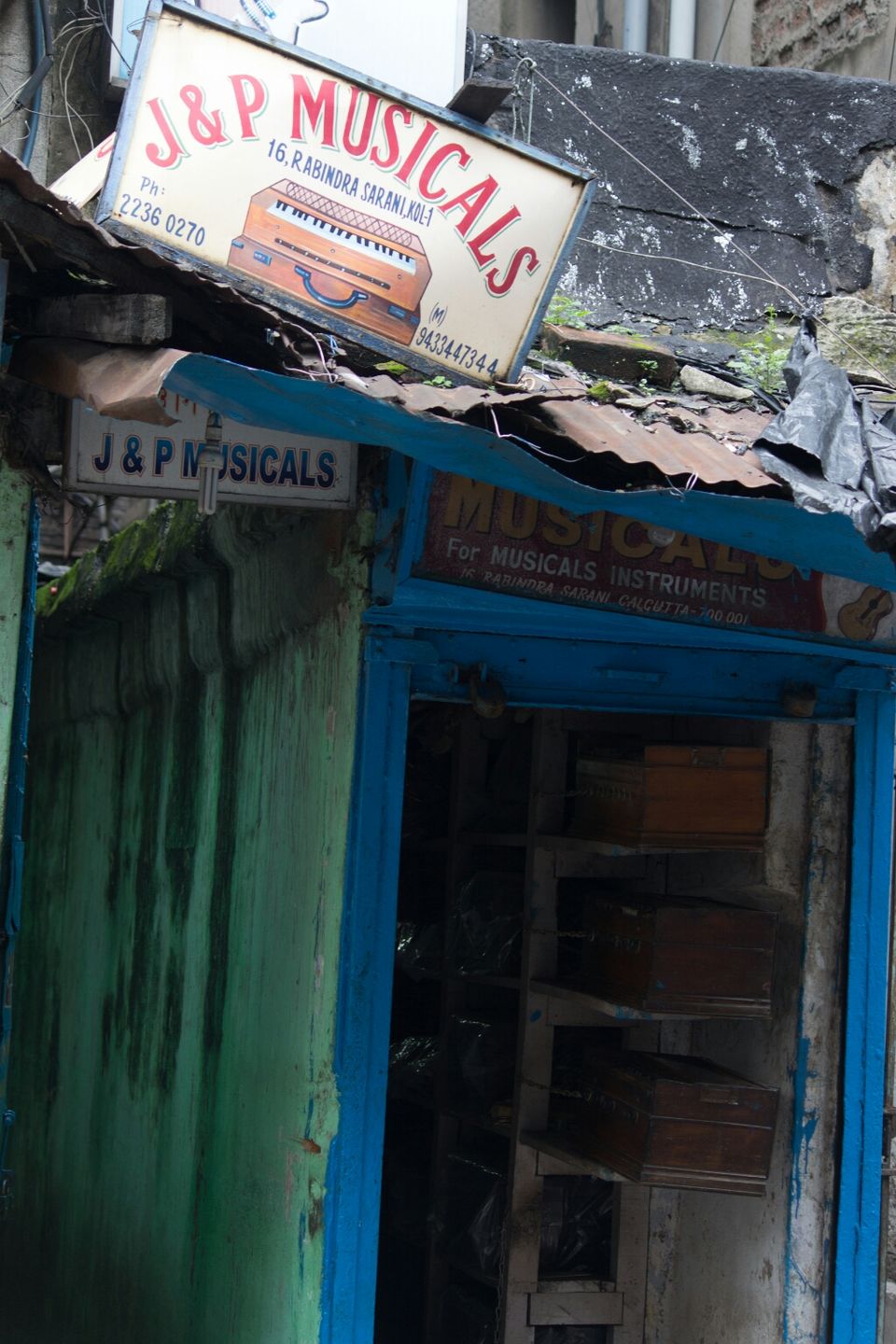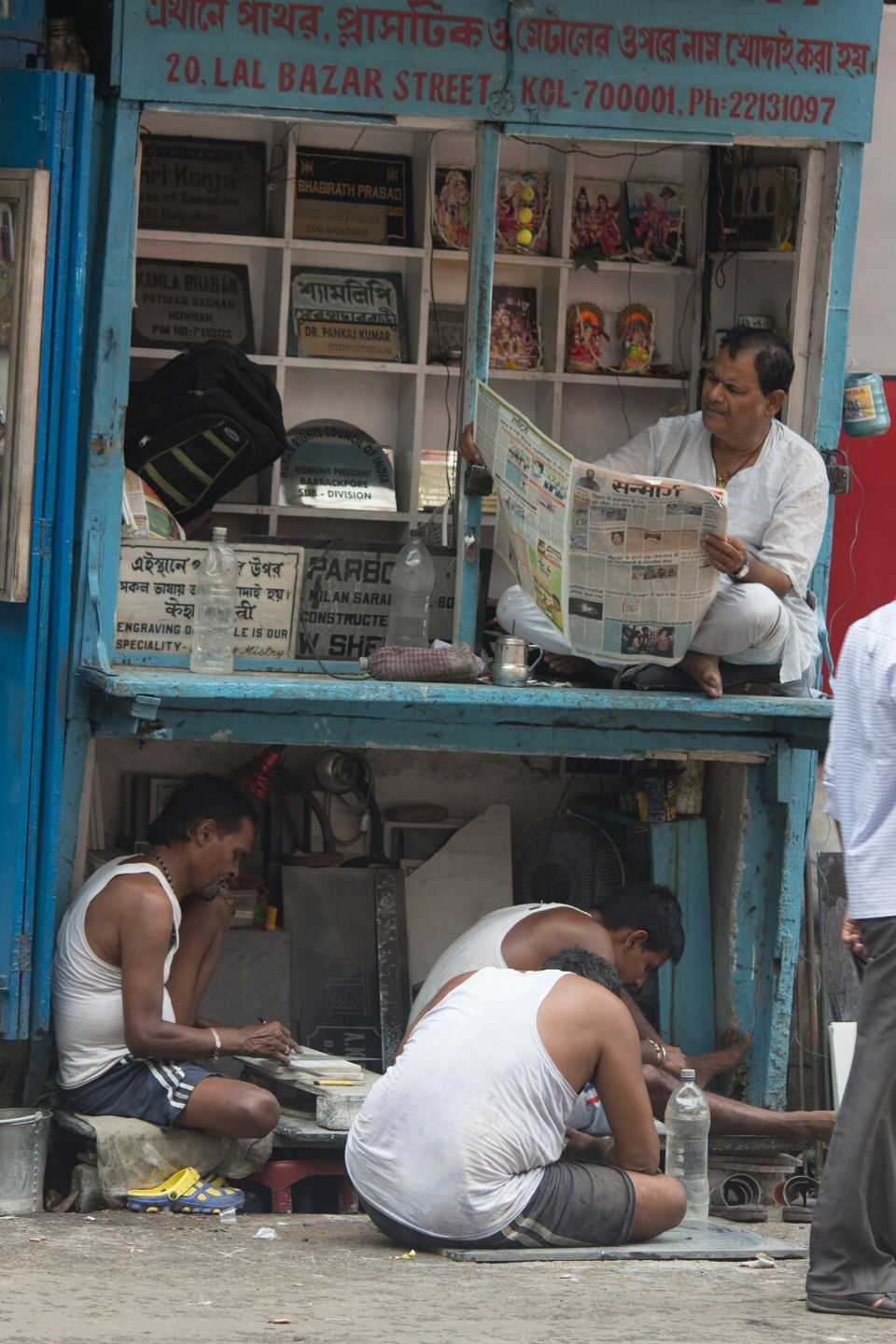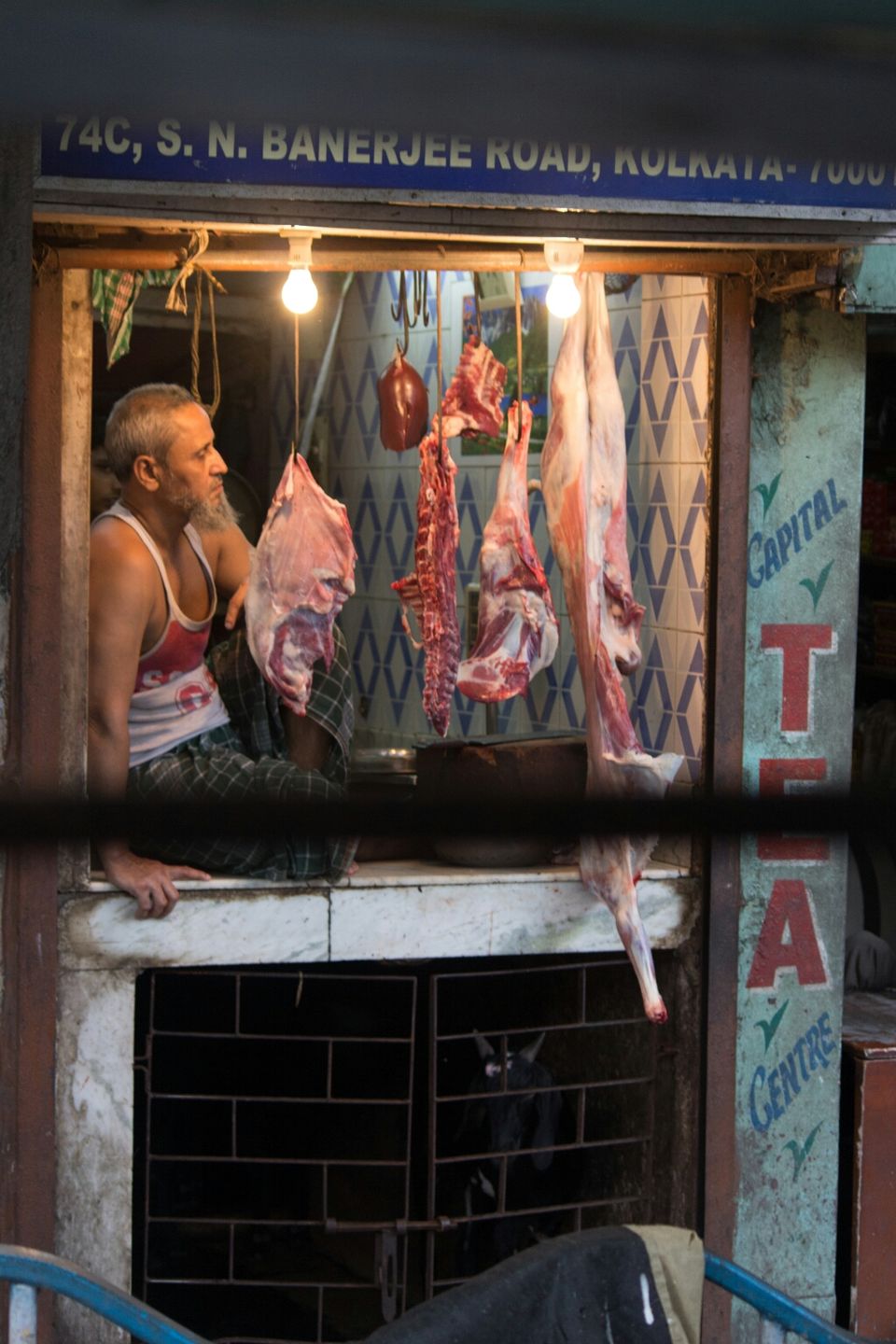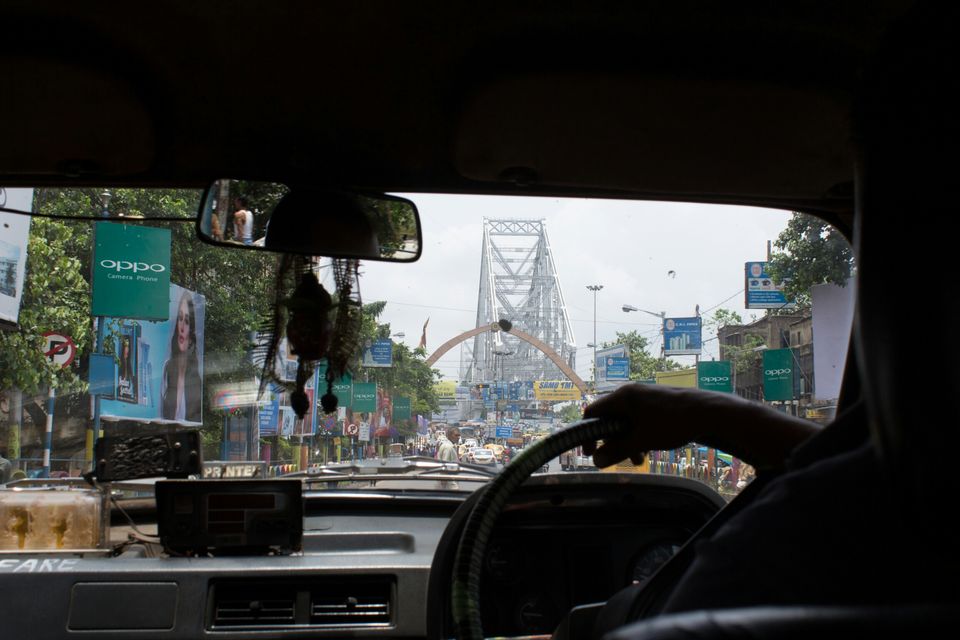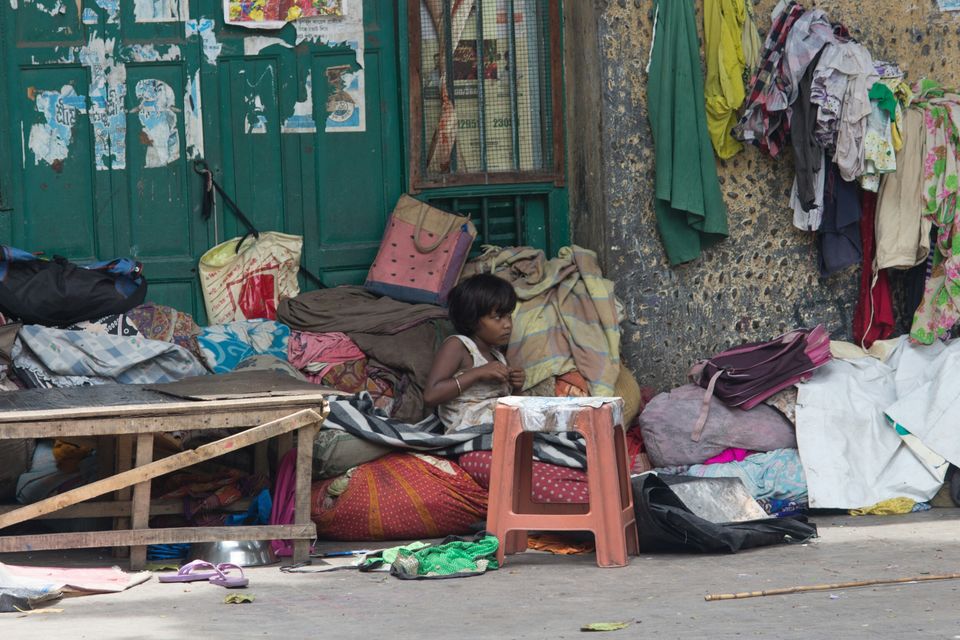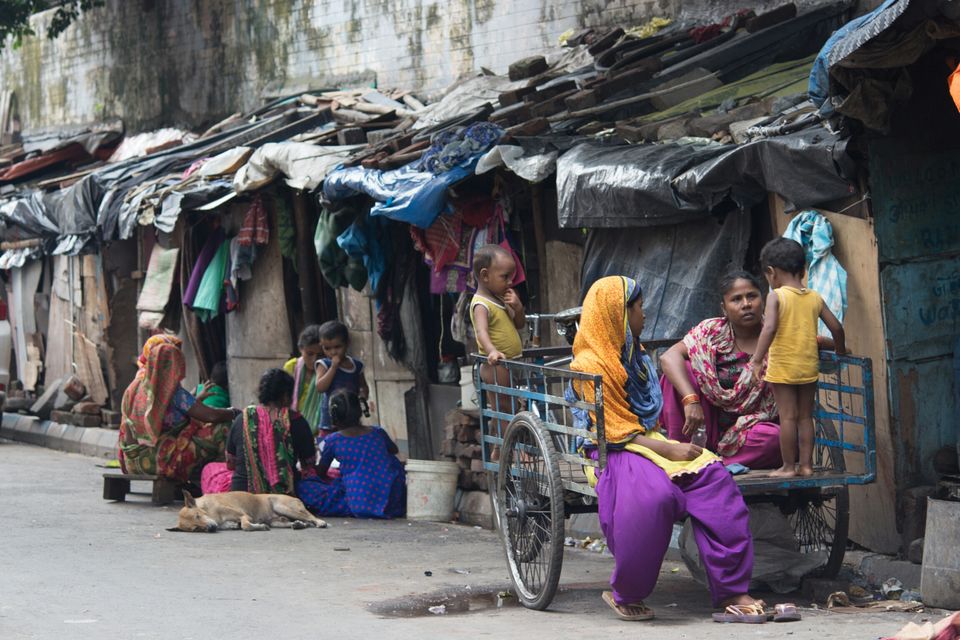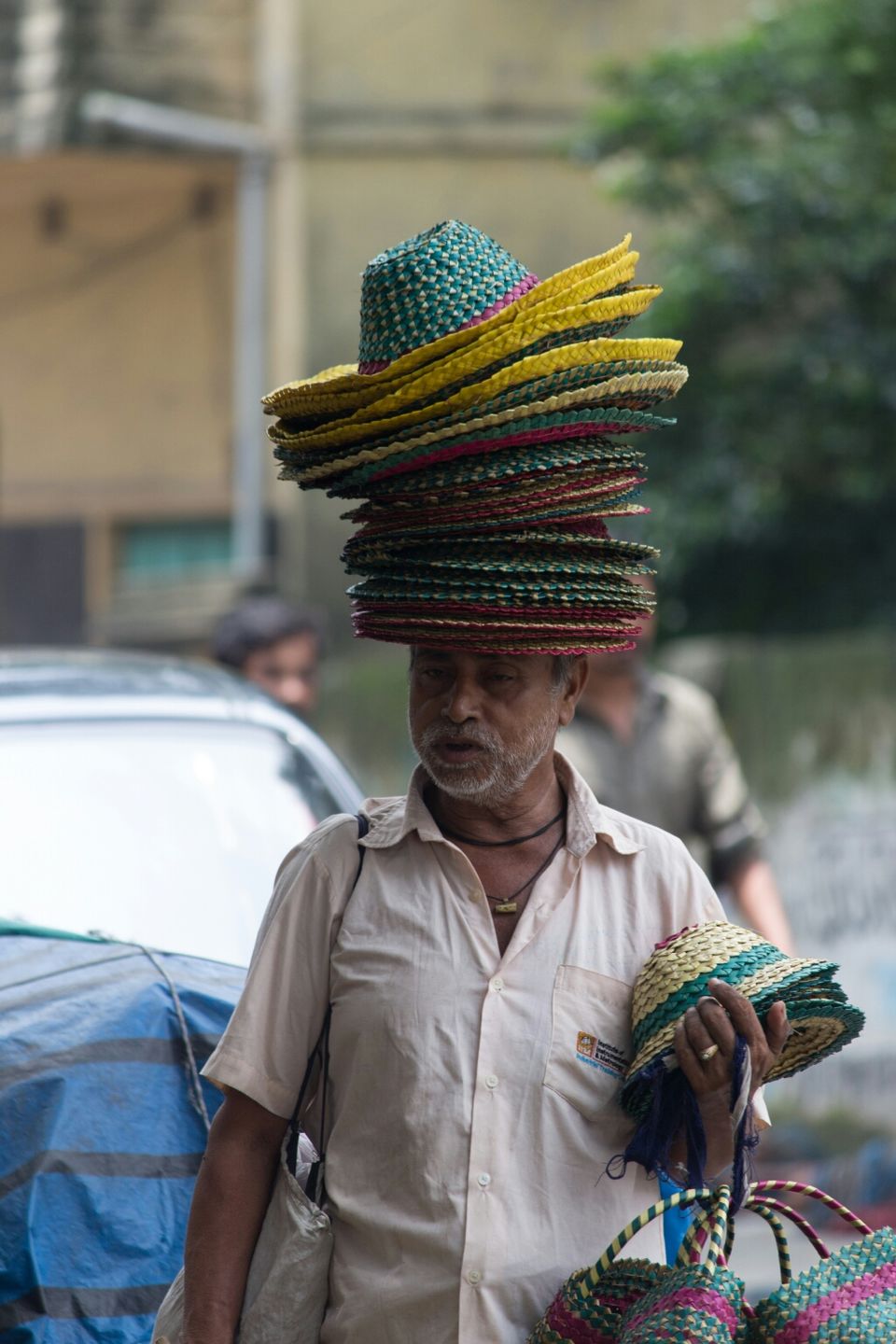 Frequent Searches Leading To This Page:-
why kolkata is called as city of joy, calcutta city of joy, kolkata is a city of joy, kolkata the city of joy, why kolkata is city of joy