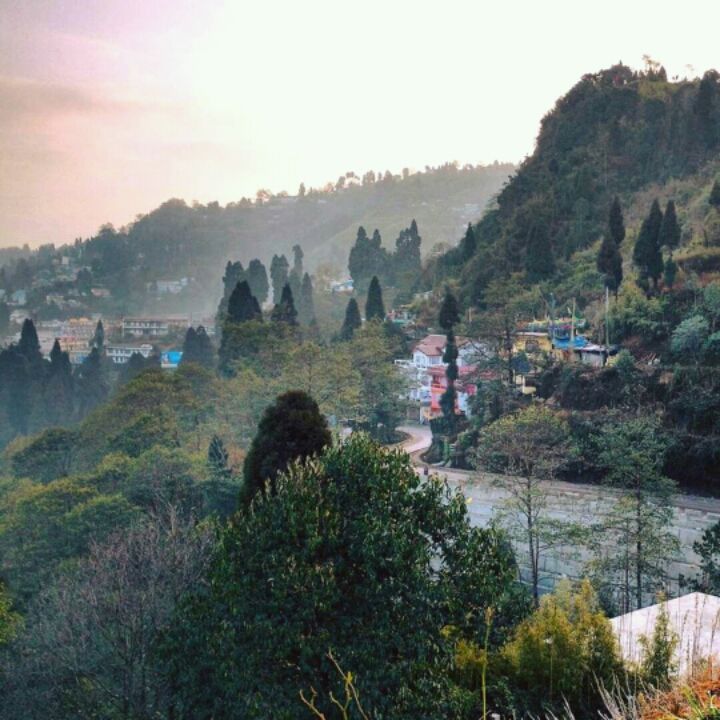 We were traveling across Orissa. In the wee hours of the morning, I was standing by the doors of the Duronto Express, gazing out as the sun rose magnificently against the orange backdrop. Bengal, we were coming.
We were six of us, all girls. After much convincing, ignoring raised eyebrows, discussions and planning we were finally taking the plunge and I couldn't be happier.
We reached Kolkata by evening, got off at the crowded Howra Railway Station and hired one those trademark golden yellow taxis. We were going to stay at a friend's place. The taxi person turned out to be pretty friendly and showed us all the major landmarks found on the way ( even some gossip :P ).
All of us were gazing out at this bustling, vibrant city doused in blues and whites, saying hello in our informal ways.
In the evening, we ventured out walking to to try out the steetfood and the very famous 'Bengali' sweets. It didn't disappoint, in fact it was beyond amazing! ( I'm a total sweet food junkie! :D ). The most brilliant aspect about this city, after staying in a place like Bangalore is, how cheap the transportation and food really is. I personally think the Cycle Auto and the Hand Drawn Auto drivers should charge more than they presently do.
As beginninns go, it was pretty great.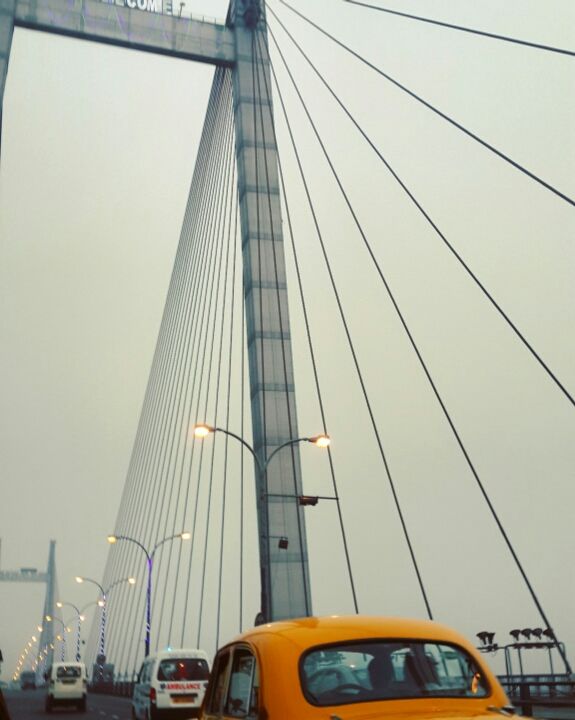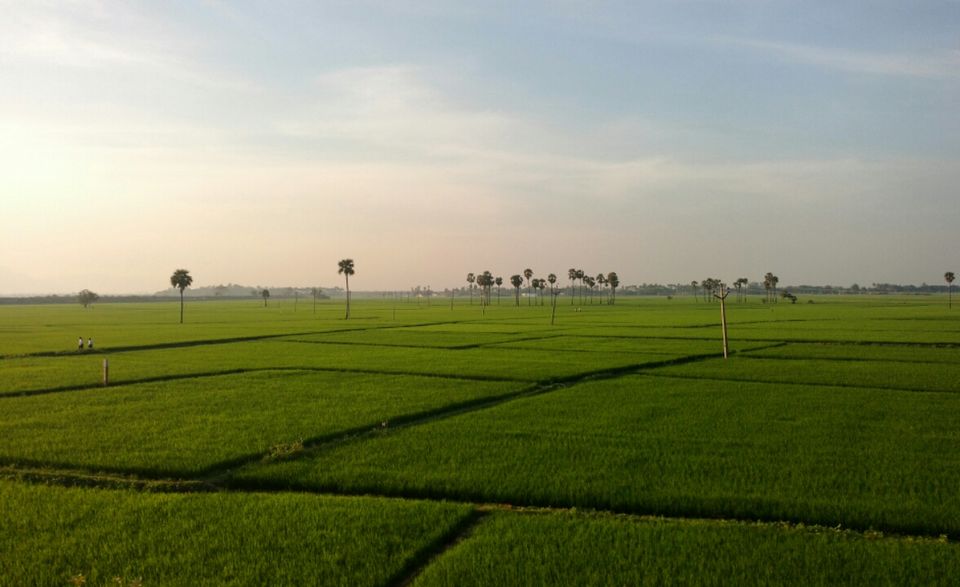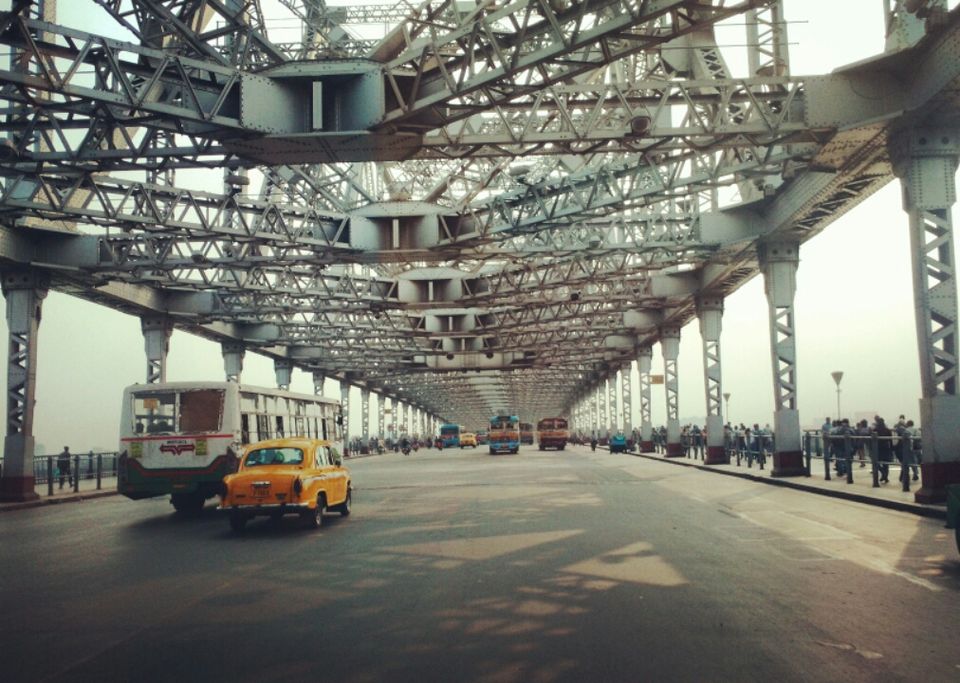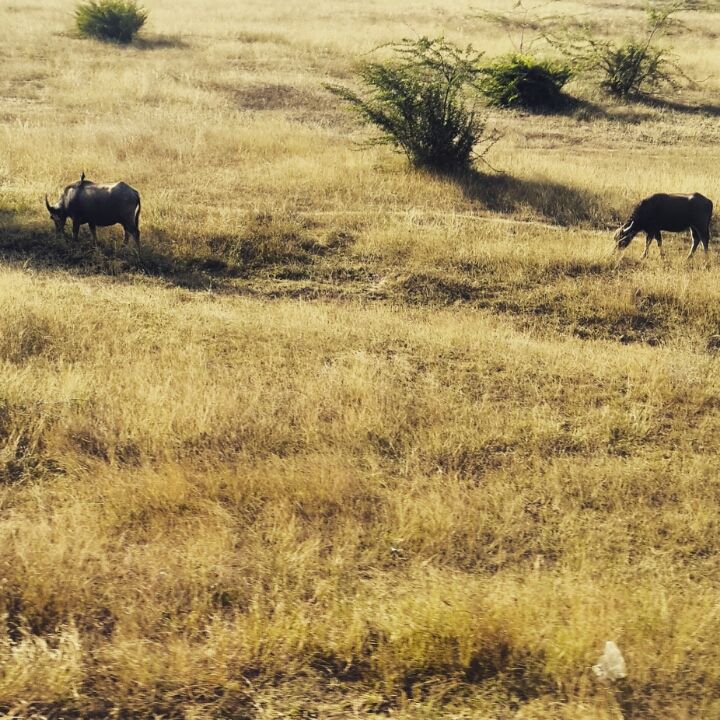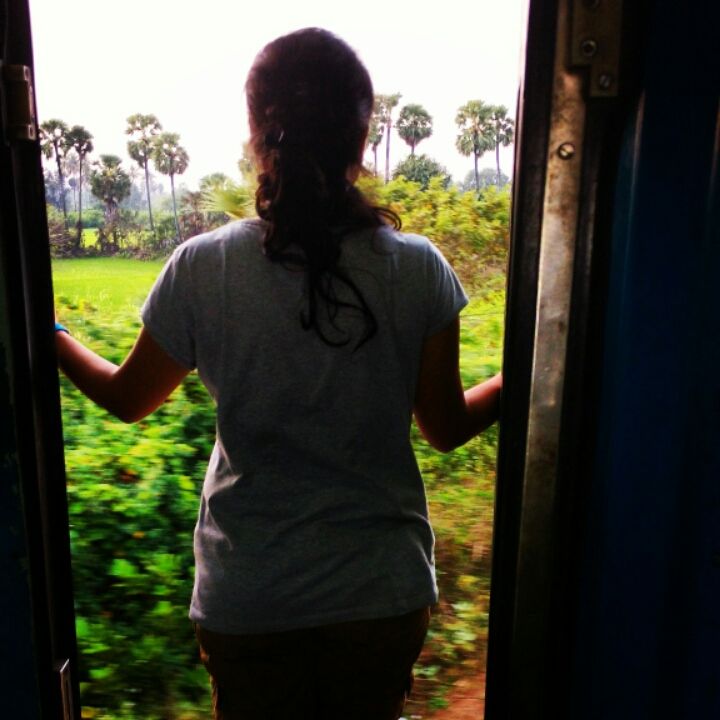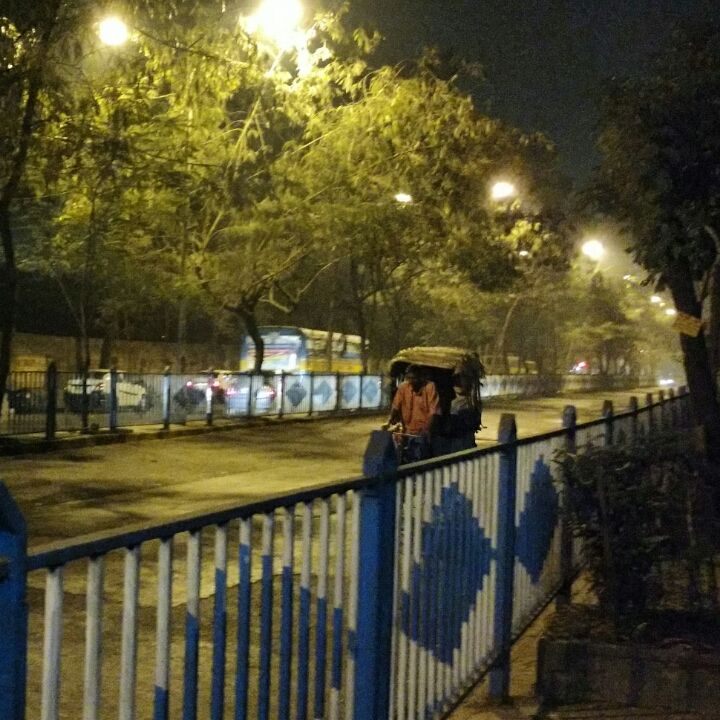 "I choke, I gasp for breath, yet I refuse to give up. I am the City of Joy, Kolkata Forever."
We booked a car to travel around the city and visited all the prominent places. Dakshineshwar Temple, Rabindra Sarovar, Victoria Memorial and a few other places.
There is particular feel, a certain nostalgia about this place that was once the early British HQ. The majestic architecture, the roads and people tell glorious stories about its age old history, rich culture and towering personalities.
We spent most of our time in Victoria Memorial, strolling around the sprawling very well maintained gardens. The history on display inside is very impressive. There's this particular door which leads inside to a maze of  Kolkata's history along the walls which I found was brilliantly done.
We headed back home in the evening after another round of the ever delicious 'roshgullas' because why not? ;)
We were to board a train that night to New Jalpaiguri Station, the Darjeeling Mail.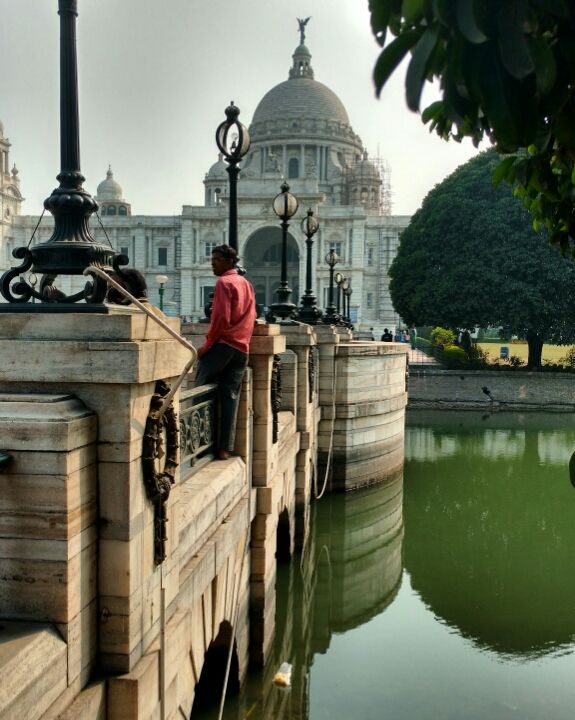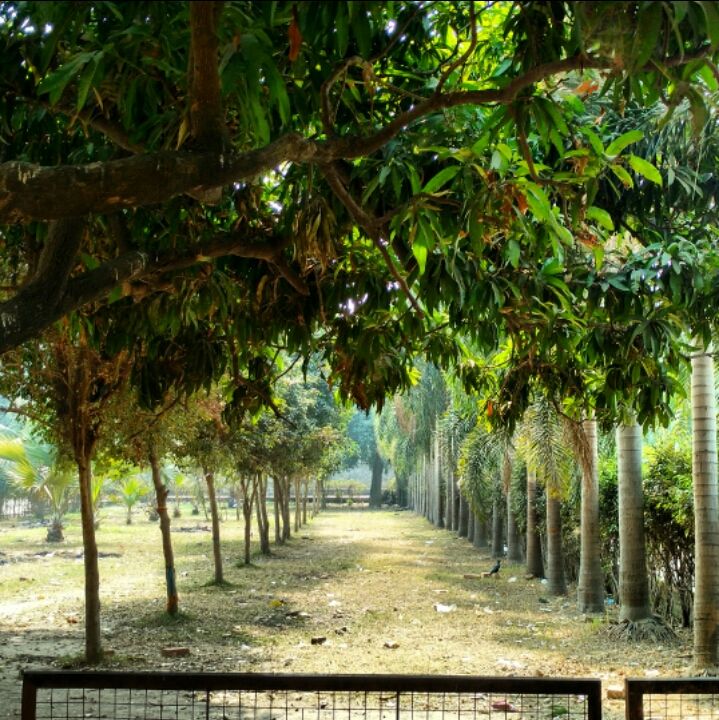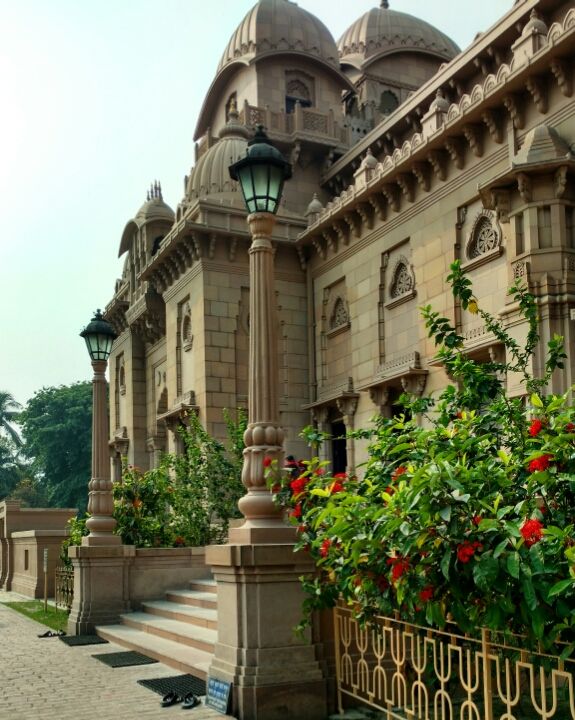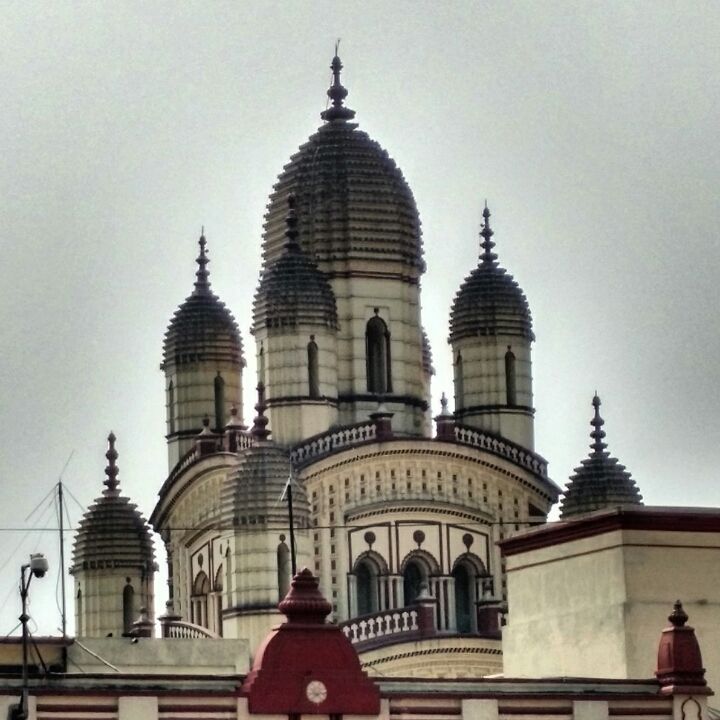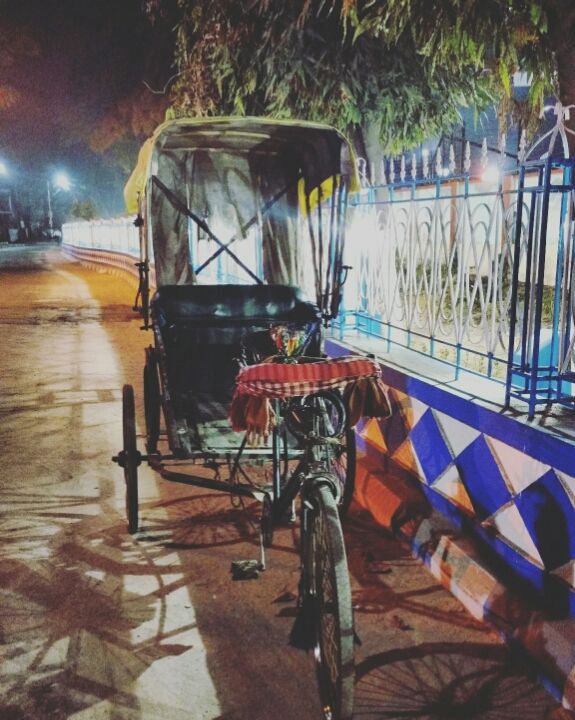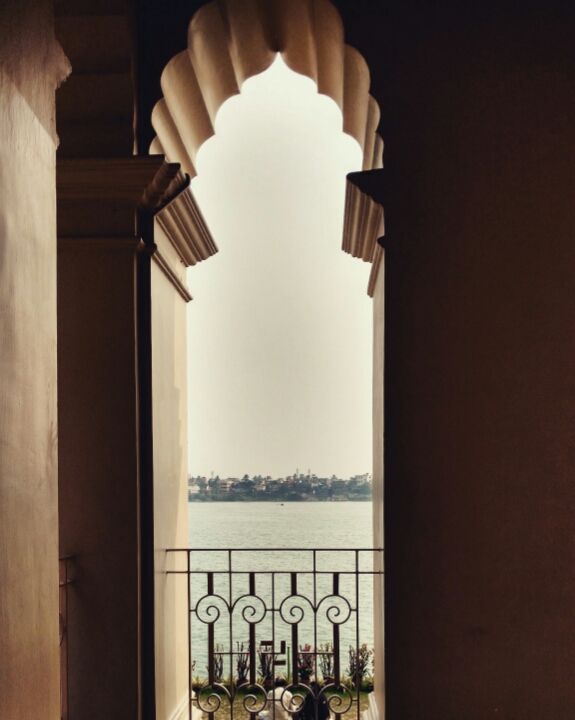 It was a new experience altogether, to sleep feeling a little hot and then to wake up to a chilly morning. We had arrived at NJP Station and I was beyond exited.
NJP is this junction where you can choose to either go to Darjeeling or North upto Sikkim. This time we were going to Darjeeling.
So, off we went in a shared taxi. The journey,  the beautiful landscape, crazy friends clubbed with absolutely amazing music ( Our taxi guy had the most unbelievably amazing playlist :D ) summed to one of the best journeys I have ever been on.
So, Ignoring the popping sensation in our ear, we looked on, our excitement increasing with the increasing height.
On reaching, we were in for a rude shock. We had booked a hotel via app OYO Rooms, which I had confirmed the previous day. On reaching the hotel they denied us the rooms. We were 6 girls far away from home with no much experience traveling. But we kept our calm, called the OYO manager, who was a moron to put it across lightly. We somehow finally, after much arguments ( more like threats ;) haha ) we were finally alloted 2 rooms in 'Hotel Montana : Where the hills come alive'.
The hotel was so very brilliant, the view so breathtaking that we forgot all about the discrepancies and trotted off happily, albiet quite hungry, after freshening up.
We went to Keventers café for lunch ( at 5. Yeah. All that 'janjat' did take time after all )
This is the same café where the movie Barfi was shot. It's a cute little place with an outdoor seating facility which overlooks the major junction of roads in Darjeeling and the clock tower of course ( Barfi? Yeah, the very same ) The hot chocolate was to die for ❤
Then it obviously started getting dark and it was freezing cold, with our teeth's chattering we did a little shopping and finally headed  back to the comforts the heater provided in our rooms.
The perks to our room? It was inside the mall!! We were the only ones about in the entire mall at night, that was a new experience for us! ( We had late night pizzas at domino's. )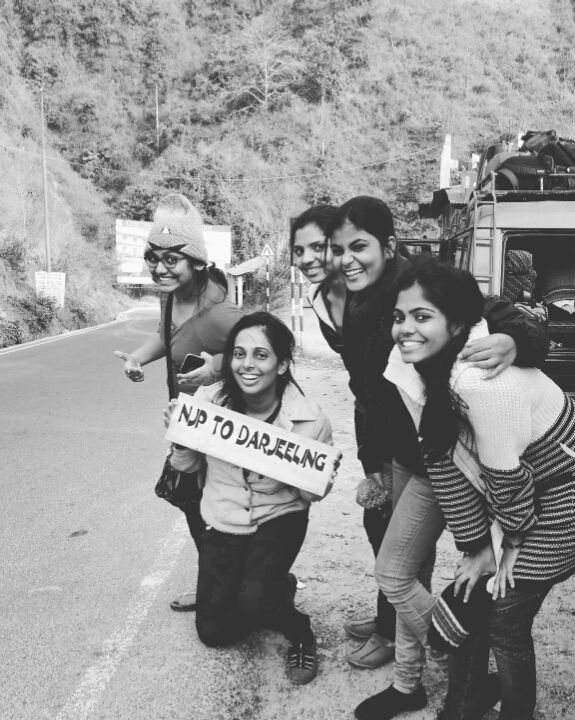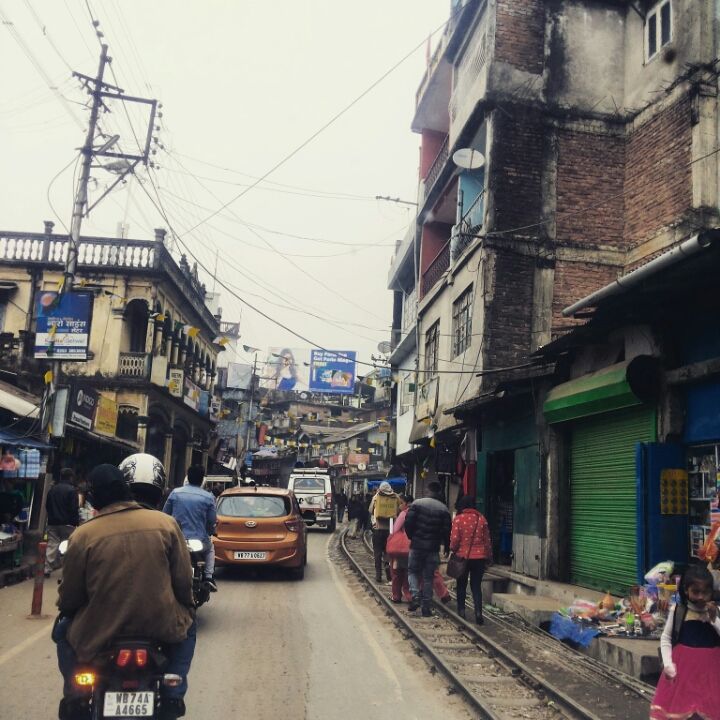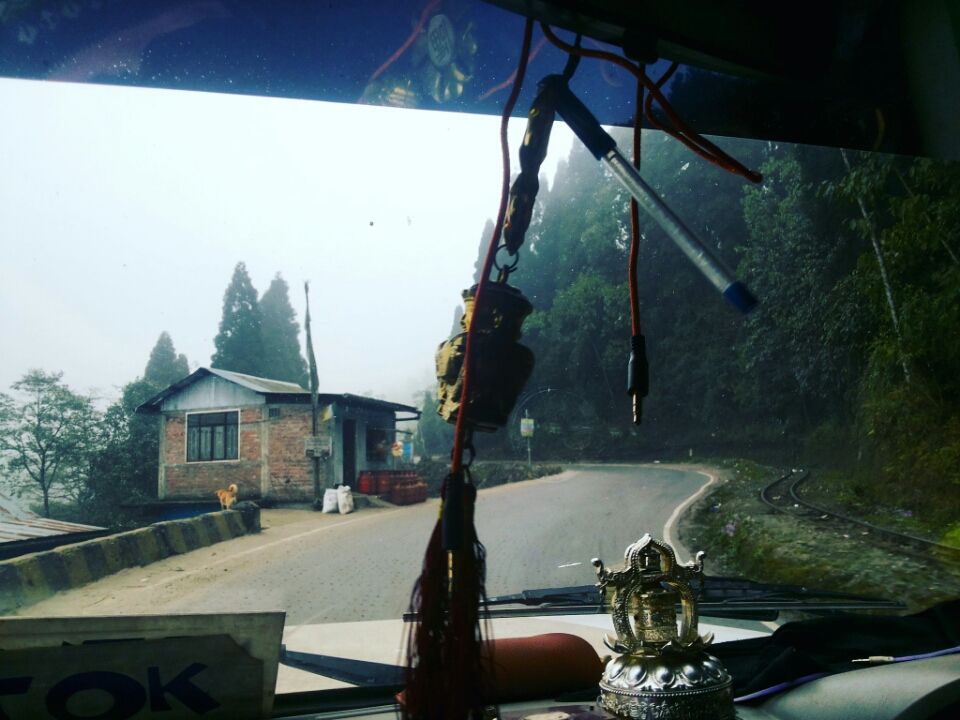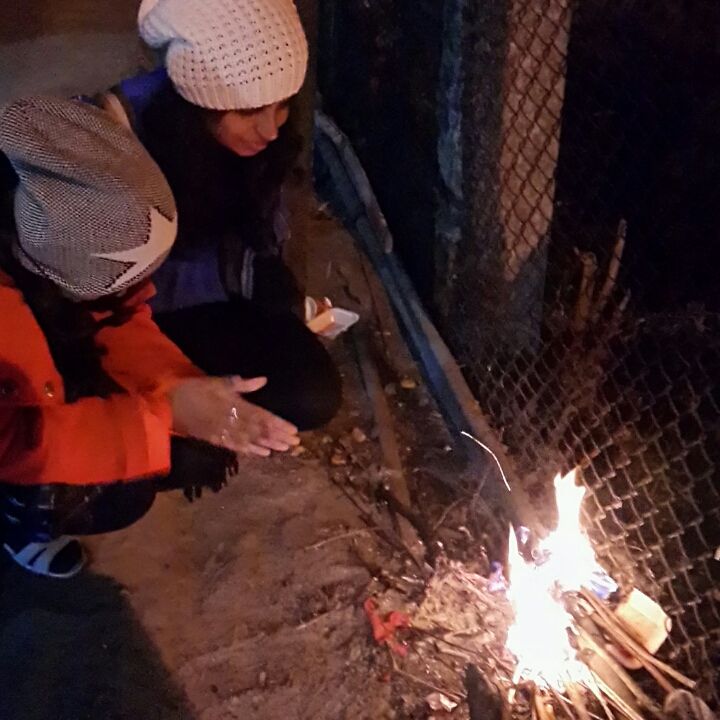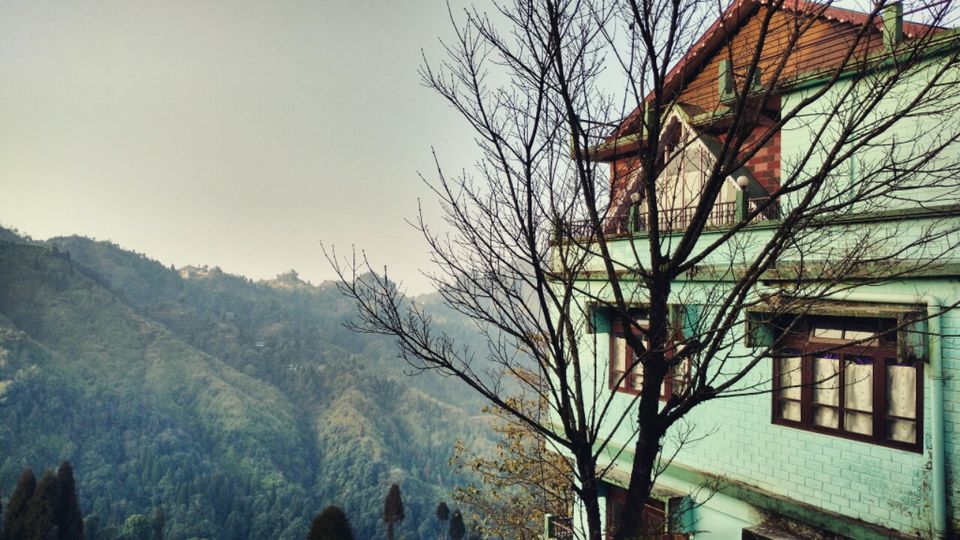 The next day we started off very early, it was going to be an eventful day. Stating off, were to see the sunrise at Tiger Hills. That feeling of seeing the sun peek out from below the clouds and then quickly rise up is just absolutely spellbinding.
We then went to a Ghum Monastery, Darjeeling war memorial, Batasia Loop, Peace Pagoda, Himalayan Zoological park, Darjeeling Mountaineering Institute, the famous tea gardens and Tenzing Rock Climbing.
In the evening we strolled through the streets, did more shopping, went to Glenarys café and Chaurastra, which literally means where four roads meet.
It was a day well spent.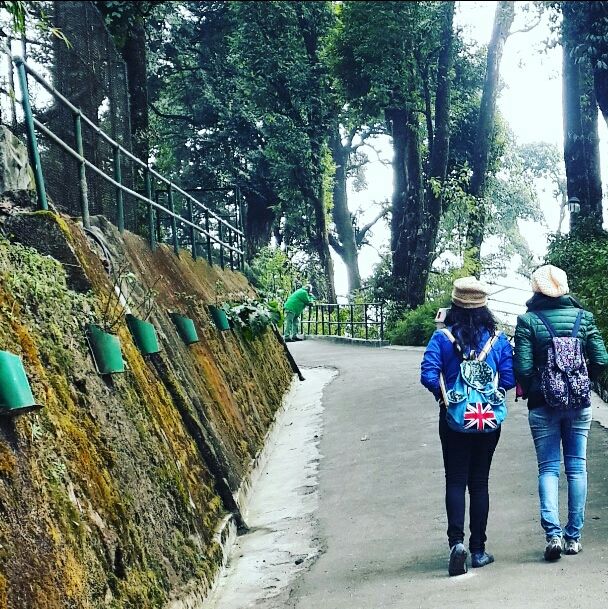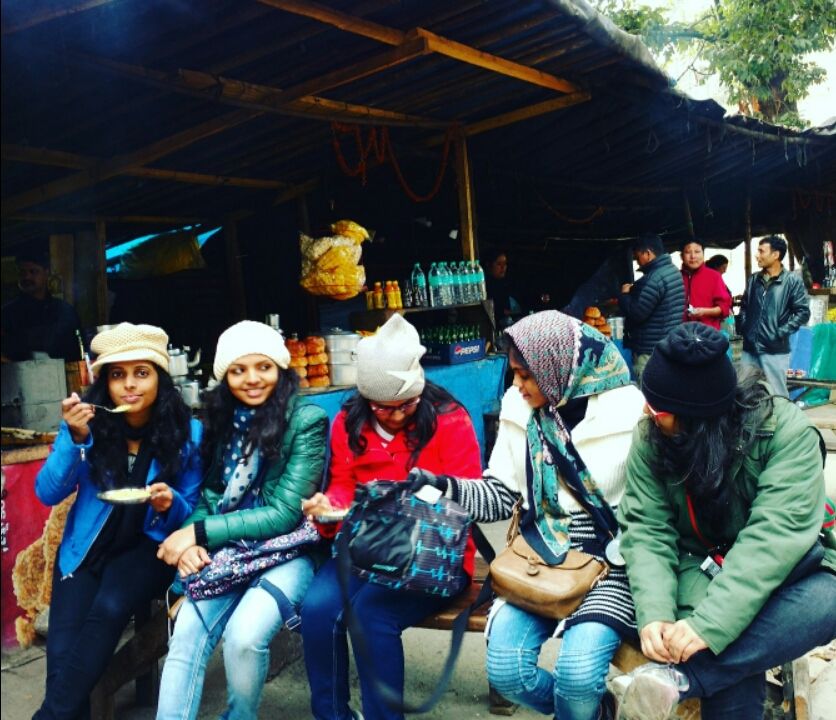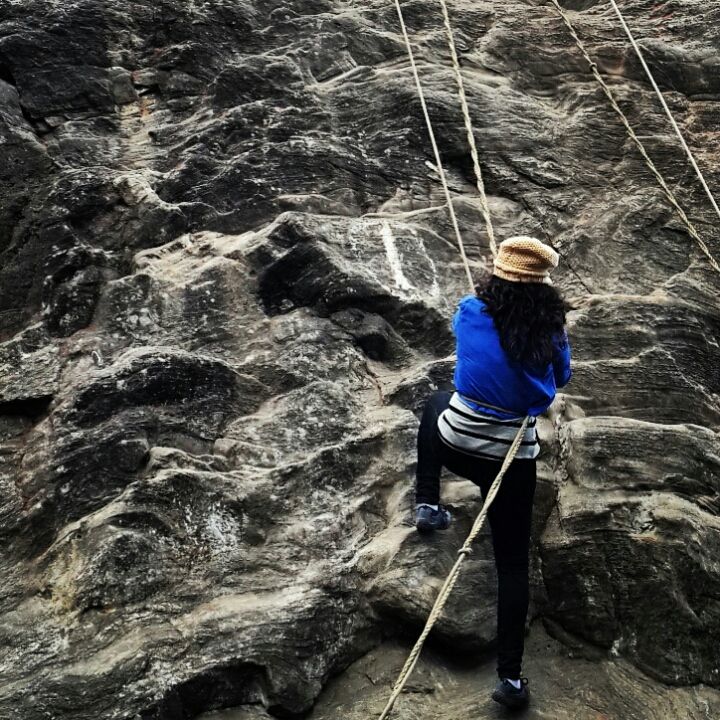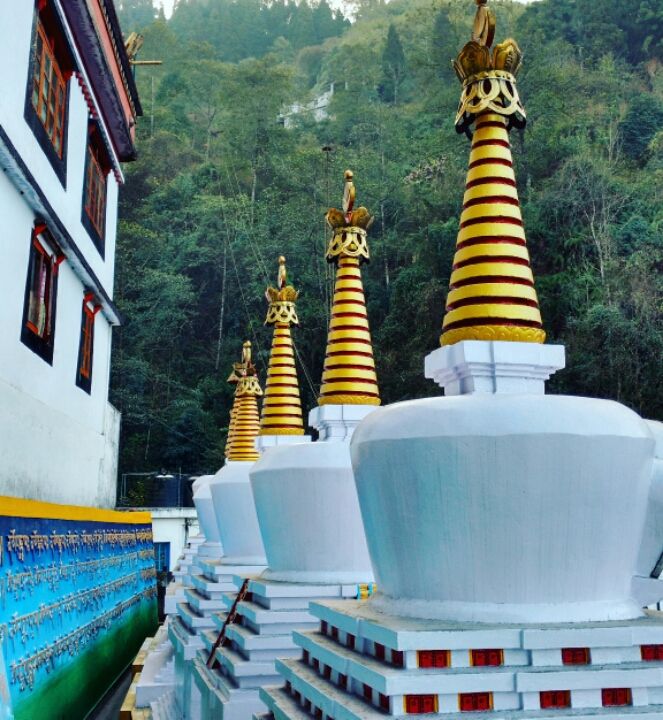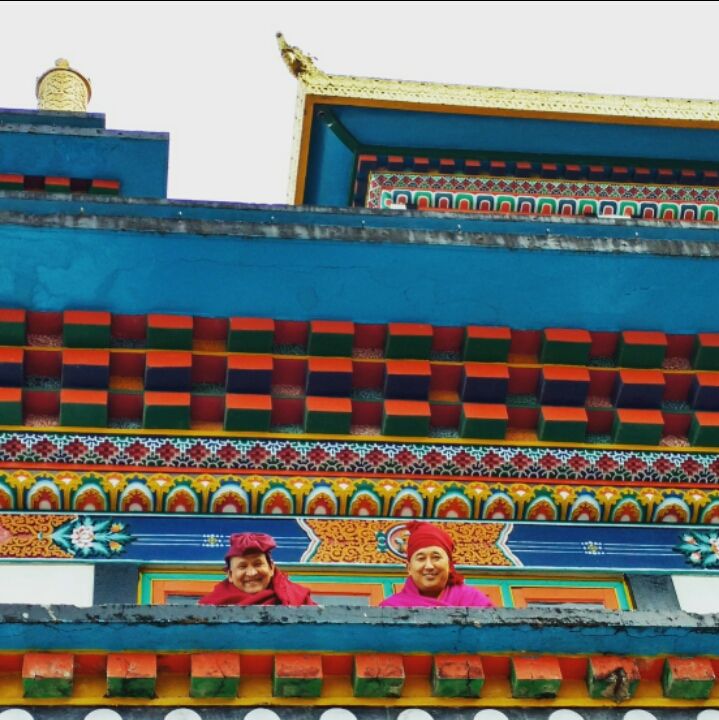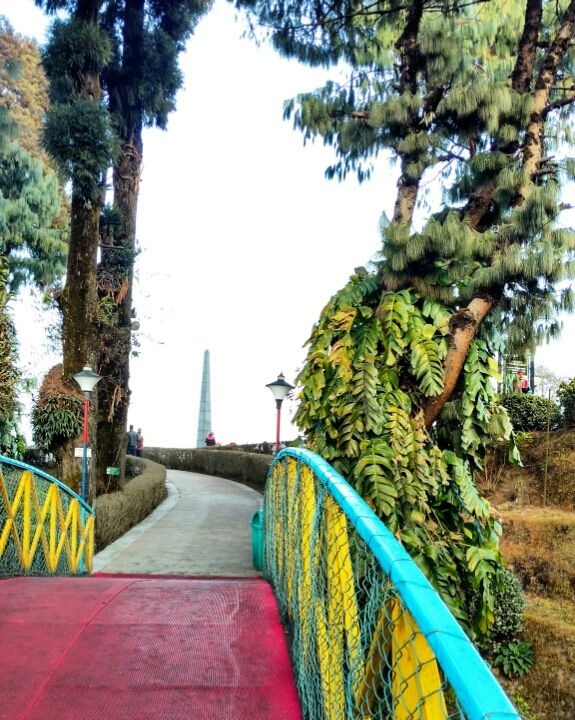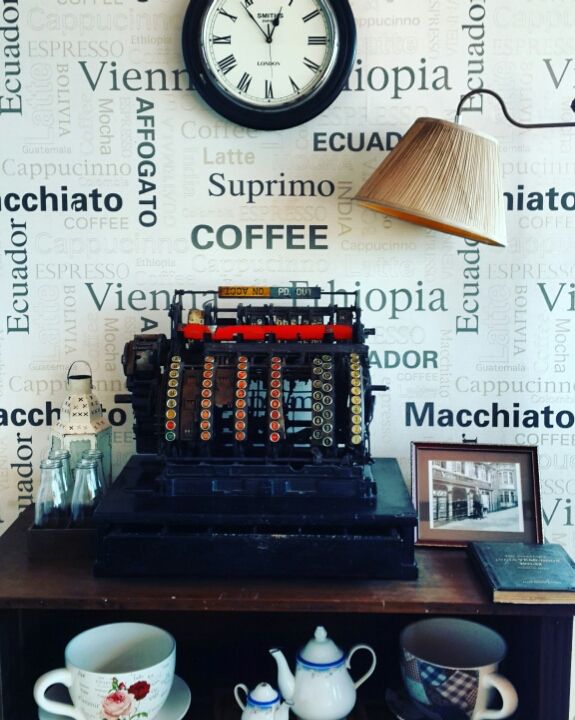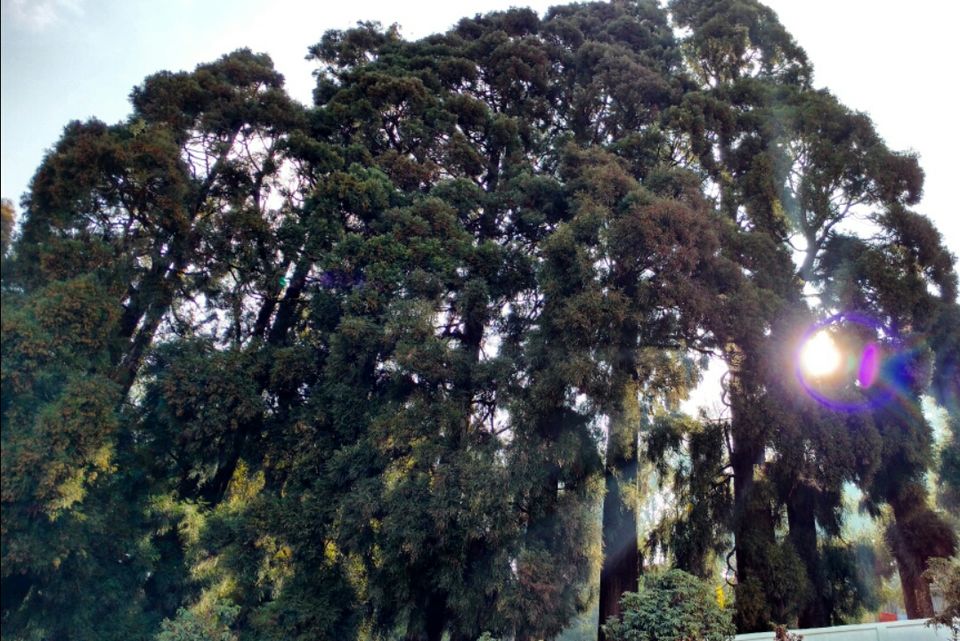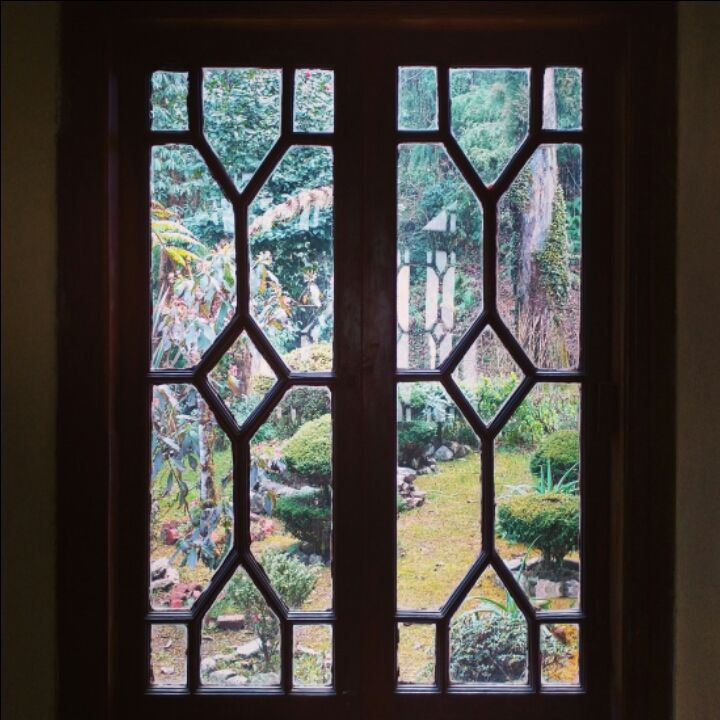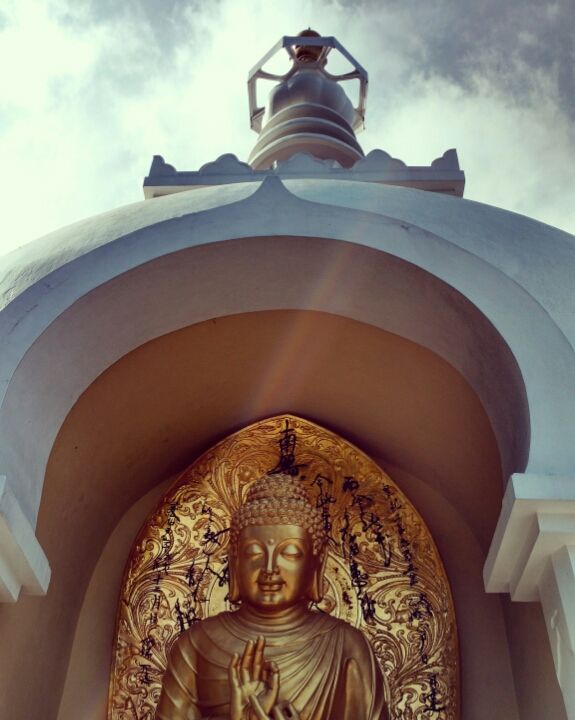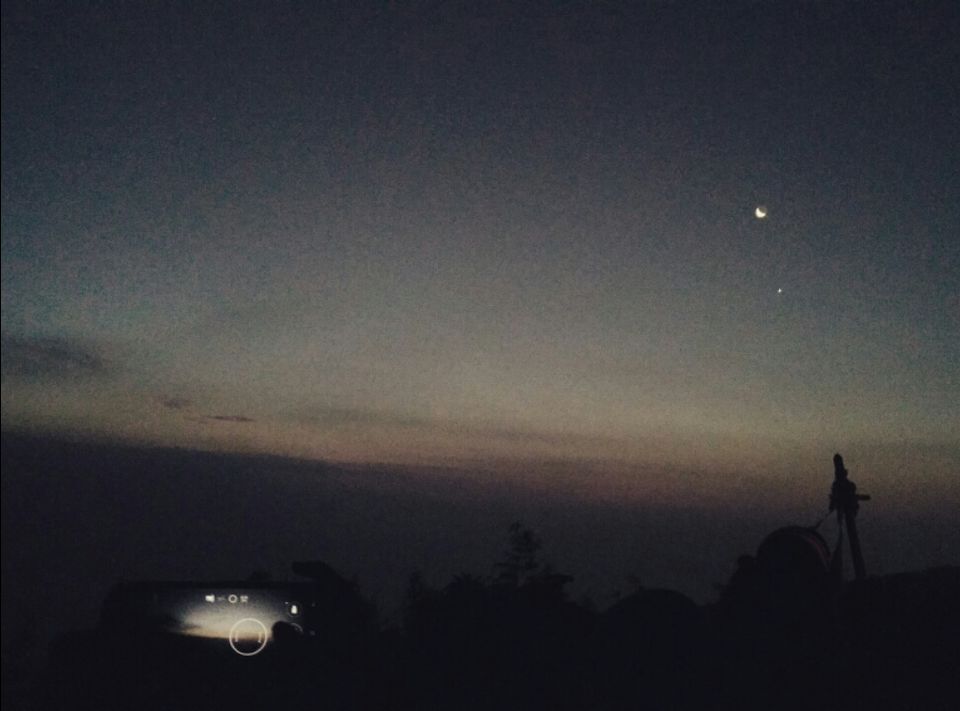 Himalayan Darjeeling railway is included among the UNESCO world heritage sites. This steam tov train ride is a once in a lifetime experience. We then bid adieu to Darjeeling with a heavy heart and got on or way back to NJP via Siliguri.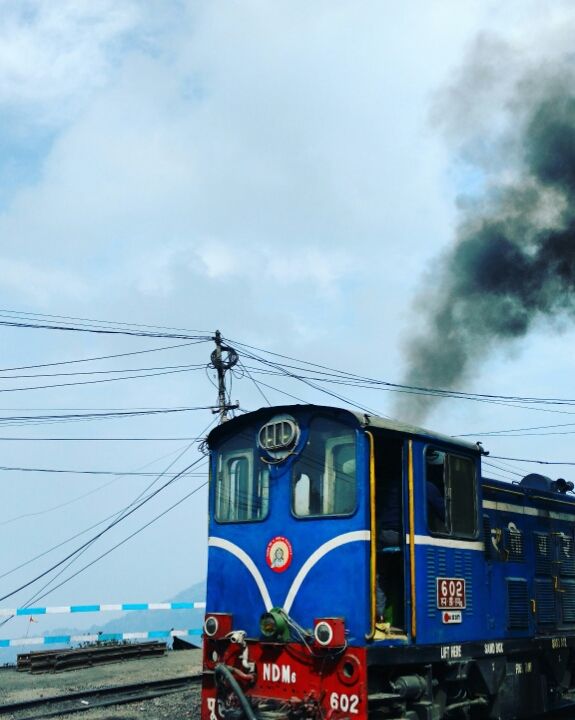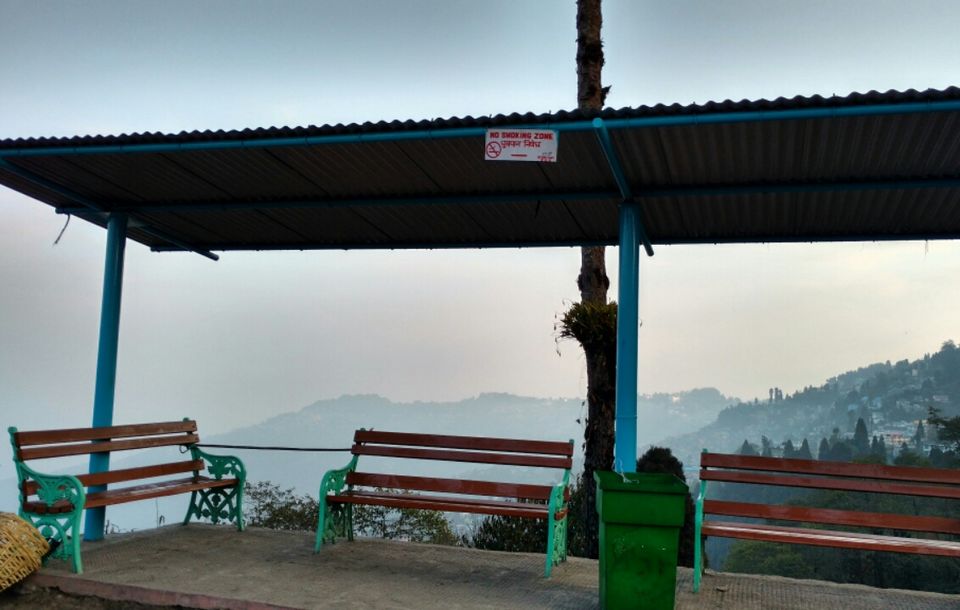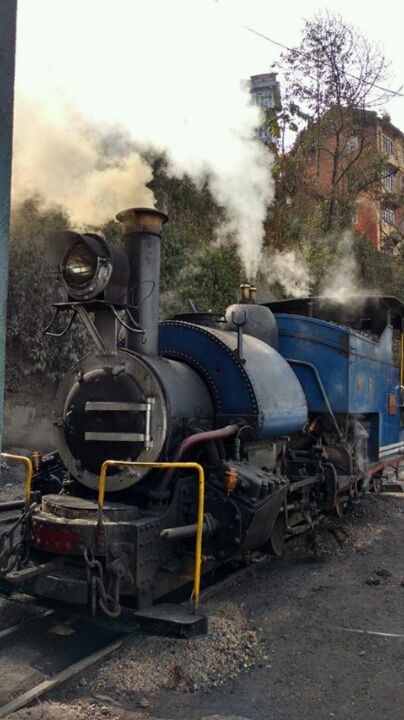 We reached Kolkata for the last day of our trip. We had time till evening, so we decided to have an impromptu day around the city.
We travelled by the share autos, the Cycle autos, tram and the metro. Walked through Park Street, did some shopping and had lunch at Hakuna Matata. Lovely ambience and delicious food.
In the evening we went to this central park, which maintained a lake with a rowing club. Loved the quiet that the park offered.
With that we came to the last chapter of our 'Finding Bengal' story. There's still a lot to see, lot to feel, lot to learn. Well, we do have our entire lives in front of us.
Au revoir, until next time.