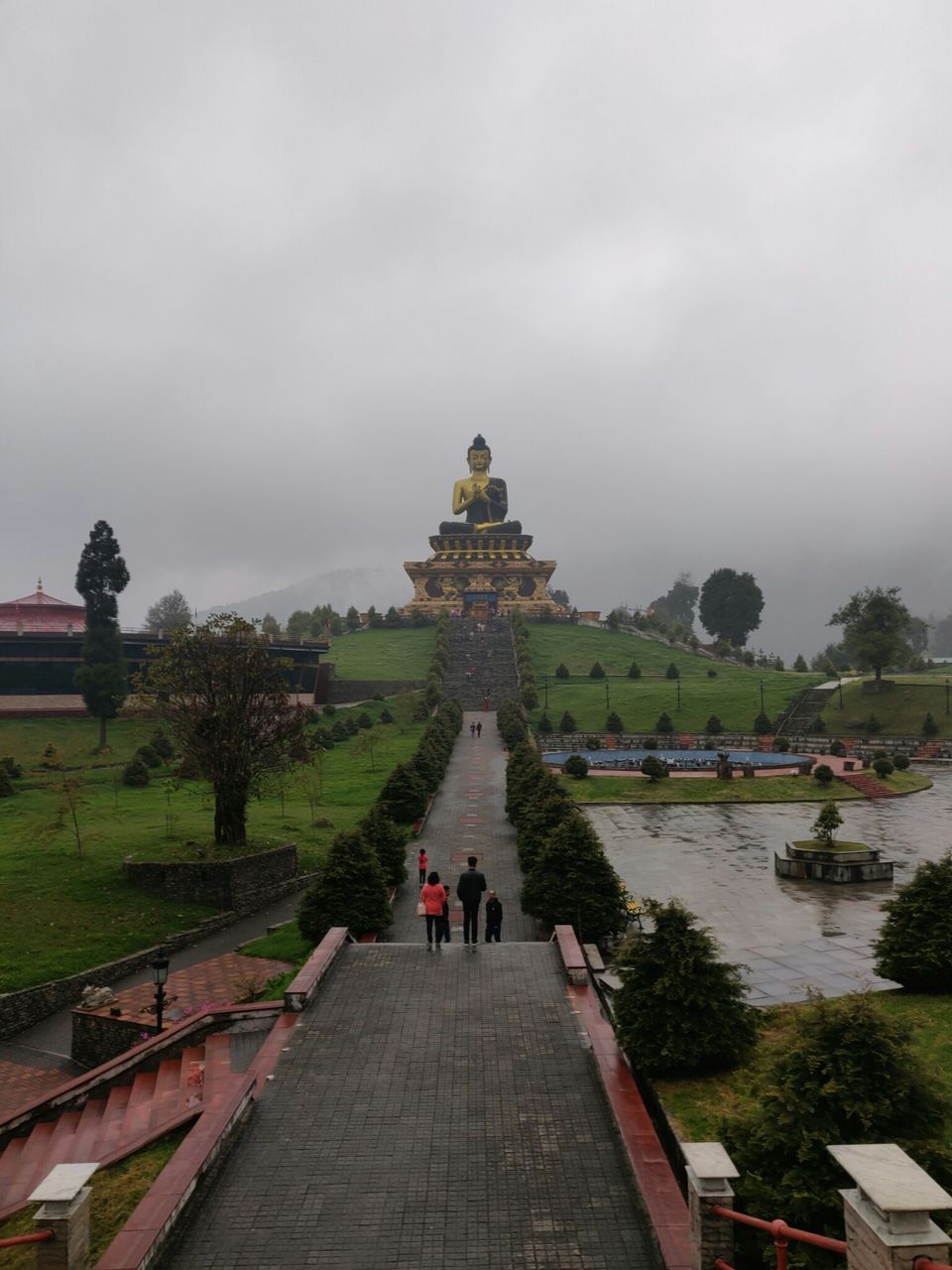 We 4 friends planned for Sikkim trip. We are South Indians never been to any north eastern states of India. We are so excited to see snow and live 7 days of our lives in this paradise. So i started planning for this trip before 2 months.
Sikkim is a North east indian state has 4 districts namely East sikkim, West Sikkim, North Sikkim and South Sikkim.
As we are reaching Sikkim by Sunday we planned to visit Pelling (west), Ravangla (south), North and East Sikkim.
We booked round trip flights to Kolkata from Hyderabad and train from Kolkata to NJP
(You can opt round trip flights to Bagdogra airport)
Budget: 27k INR (including everything)
Trip: 9 days
Travellers: 4
Month: May
Documents: please carry 5 xerox copies of any valid proof and passport size photos for permit purpose.
North & some places in East Sikkim needs permit to visit even for Indian citizens as their proximity to international boarders.
For North Sikkim we contacted a agent from Padma tours and travels
Our wait was over and we started early morning to Rajiv Gandhi international airport to catch our flight to Kolkata.
We reached The cultural capital of India by 9am. We had 12 hours in our hand to explore.
We had breakfast & tea on the way. Food is tasty and it won't burn a hole to your pocket.
We booked a Ola rental and visited.
1. Dakshineswar Kali Mata temple:
Famous Kali Mata temple is built by Rani Rashmoni in 1855. Other than main temple there are 12 shrines dedicated to lord Shiva.
Visiting Kolkata in may is not a good idea.
Bags and mobile devices are not allowed inside temple. Temple provides place to store.
Saturday will be crowded.
One can visit Belur math too but we didn't because it closes by 12pm and reopens in evening.
2. Victoria Memorial: entry fee-30 INR
It is a marble building dedicated to Queen Victoria which was built between 1906 and 1921 and now is a museum.
Don't forget to try puchka/ golgappe/ panipuri from the bicycle stalls infront of Victoria Memorial.
3. Howrah bridge: Ride on a boat and catch beautiful sunset
4. New Market: Also called as Hogg market Heaven for shopaholics. If you have bargaining skill, this place is for you.
And then we reached to seeldah railway station to catch Darjeeling mail to NJP(New Jalpaiguri, West Bengal)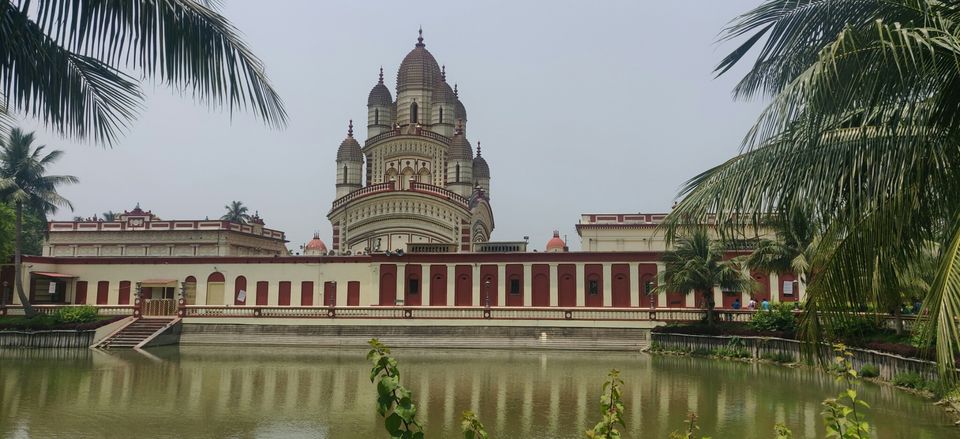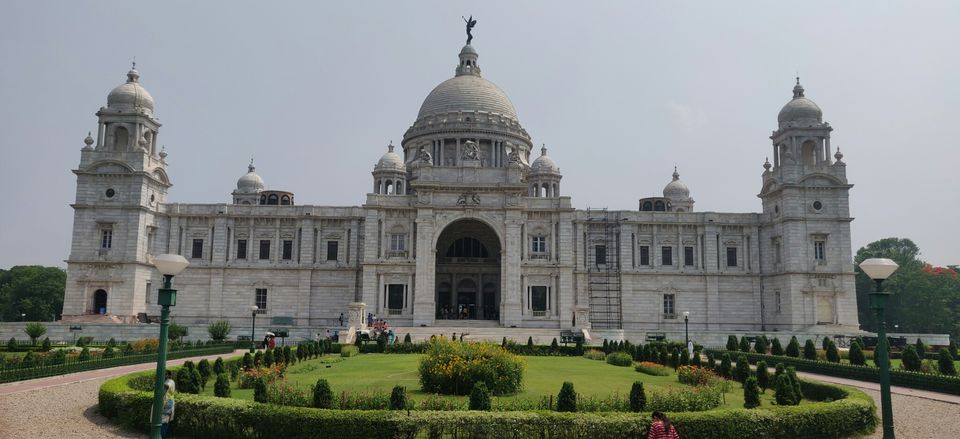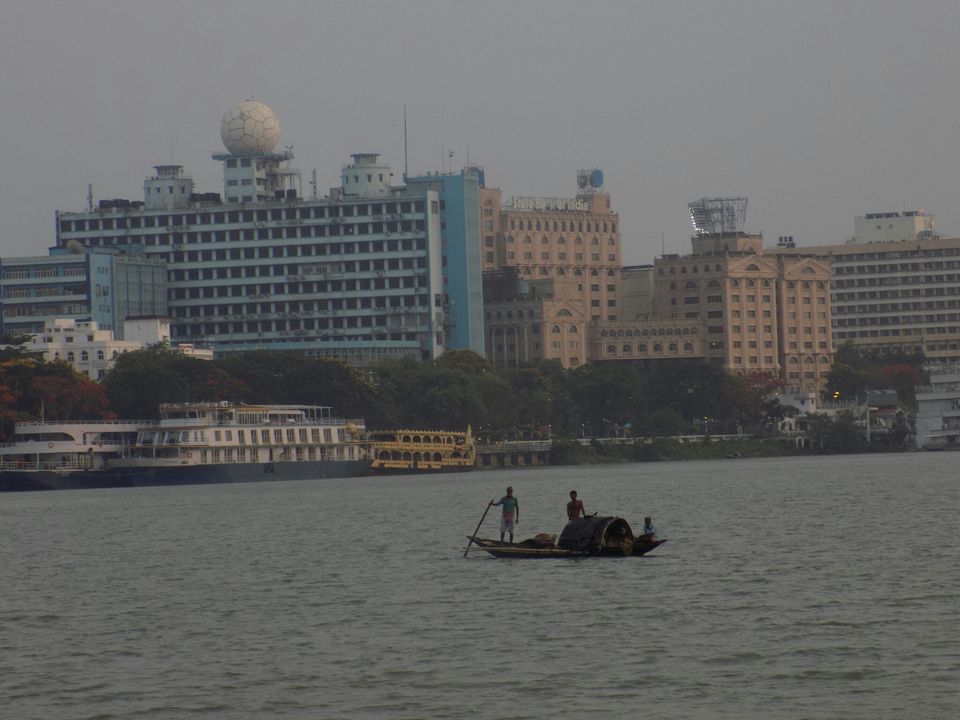 We reached 2 hours late than expected to NJP station. One can easily get shared taxi outside NJP station or from Siliguri (8kms from NJP).
But we contacted an agency near NJP railway station for West,South and East Sikkim.
After Lunch we started from NJP to pelling which is 6 hour ride but roads were in bad condition. But the view of Teesta and Rangeet rivers(Rangeet flows into Teesta at someplace in West Bengal and travels as one), less traffic, soothing songs and lots of chocolates made it better.
We got to know about river rafting on Rangeet river from our cab driver and we immediately decided to tick this activity.
And finally reached our hotel by 7-8 pm shivering because of wet clothes and chilled weather. After hot bath explored some nepali dishes and finished our day.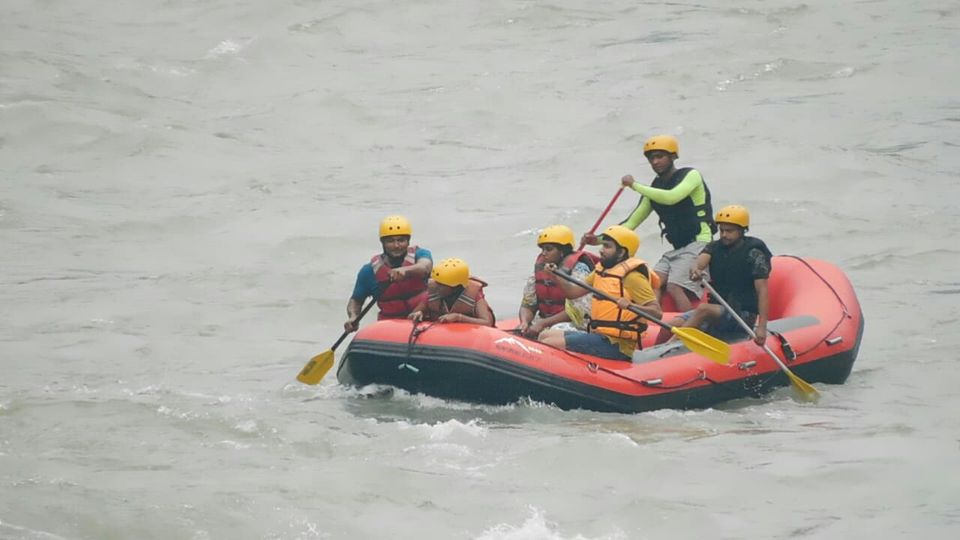 I always wake up early whenever i travel to enjoy mornings. I also made sure to disturb others sleep too and we went for a walk. It was not dark anymore.
Day starts too early in sikkim. We enjoyed calm, peaceful and lush green morning which we never experience in cities.
We came back to hotel by 6am watched GOT season8 episode 3. By 8am our cab came to pick us, we checked out hotel and loaded our bags and started.
1. Skywalk and sangacholing monastery:
Entry fee: 50 INR
It's a good experience to walk on glass at that height. We clicked some pictures and visited sangacholing monastery and moved to next destination.
2. Rimbi Waterfalls: It's a small waterfall with good view to click some pictures.
3. Rimbi Gardens: One can buy organic food here and can spend sometime at riverside.
4. Kanchenjunga waterfalls:
Entry fee: 20INR
This is a major tourist attraction. A must visit place. The waterfall is simply awestruck.
5. Khecheopalri lake:
Also called as wish lake. It is believing to be a wish fulfilling lake . It is residing place of Goddess Tara and this lake is her foot print. You can feed fishes here, fish food is available at stalls near entrance to lake.
It's so peaceful we spent sometime there had lunch and met a lady from Darjeeling and got to know her love about tollywood industry and male lead actors.
Next destination is Ravangla, Our cab driver is so annoying he doesn't want to take us to ravangla but we convinced him for 30min stop.
Ravangla Budda park is also known as Tathagata Tsal is situated in Ravangla, South Sikkim which is constructed on the occasion of Buddha's 2550th birth anniversary between 2006 to 2016 features a large Budda statue as centre piece.
And then we started for Gangtok. There are so many other places to visit around Pelling and also in South Sikkim but we didn't had time.
We reached Gangtok and hotel which i booked denied our booking and said they didn't get notified by booking.com.
Luckily our north Sikkim agent arranged hotel for us, Bit expensive that which we booked earlier but was nice and comfortable.
And our day finally ended.
Hotel Himalayan Retreat.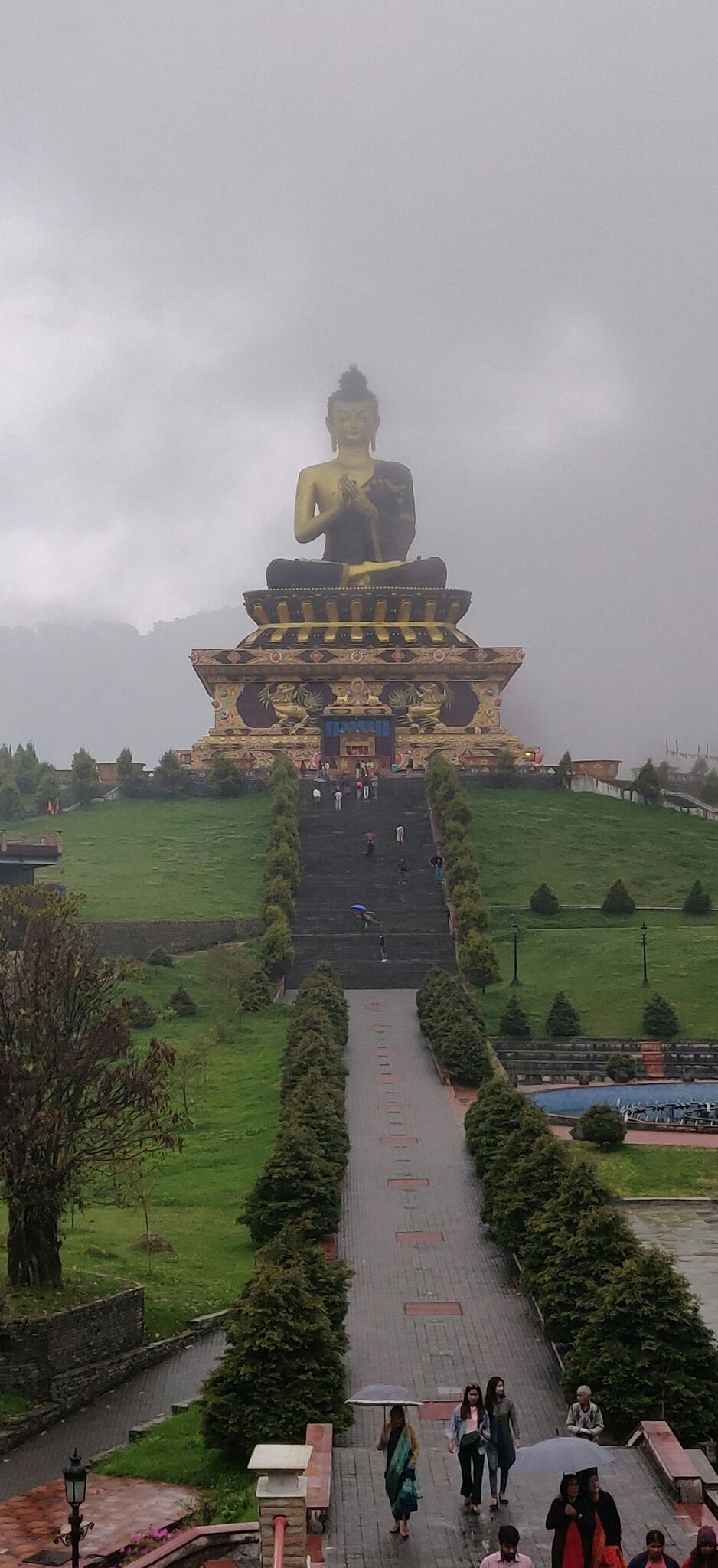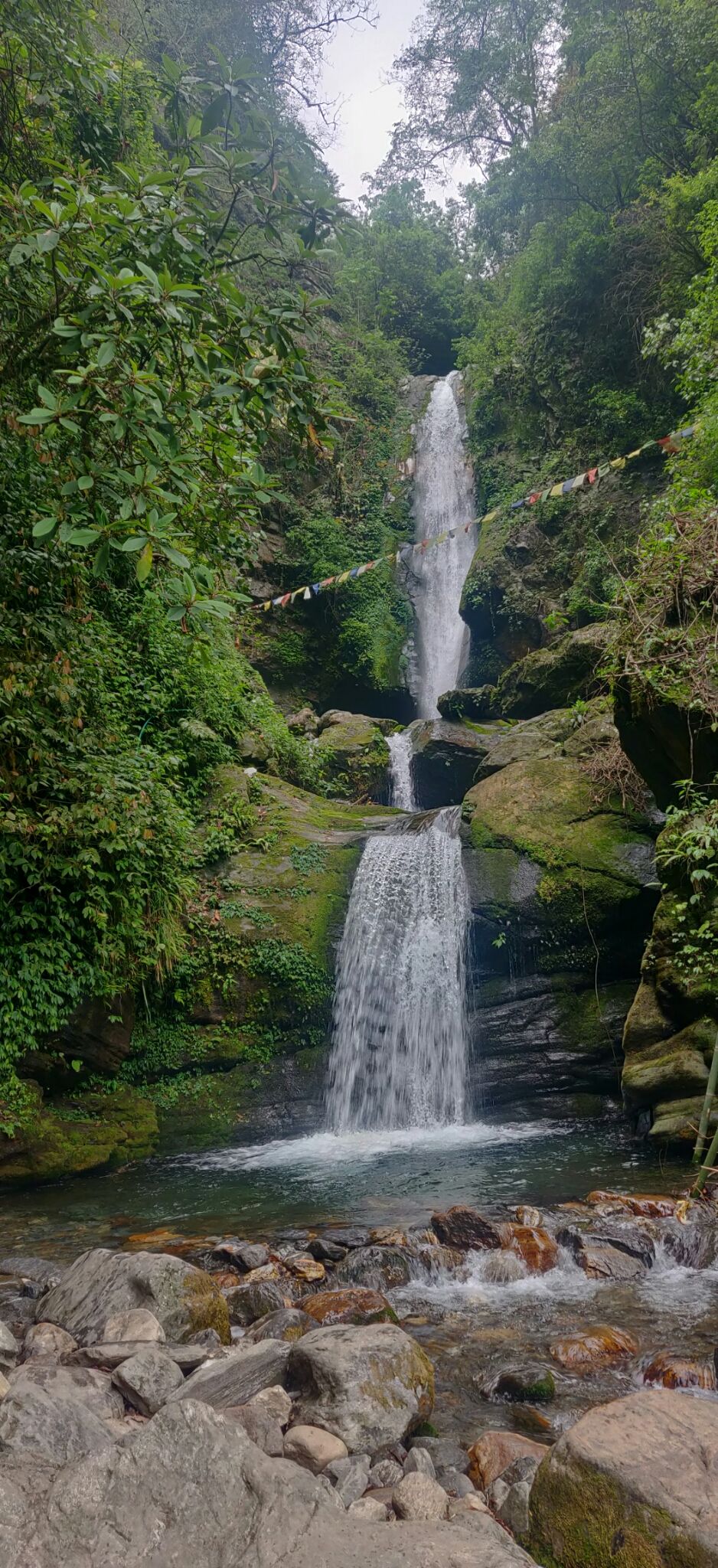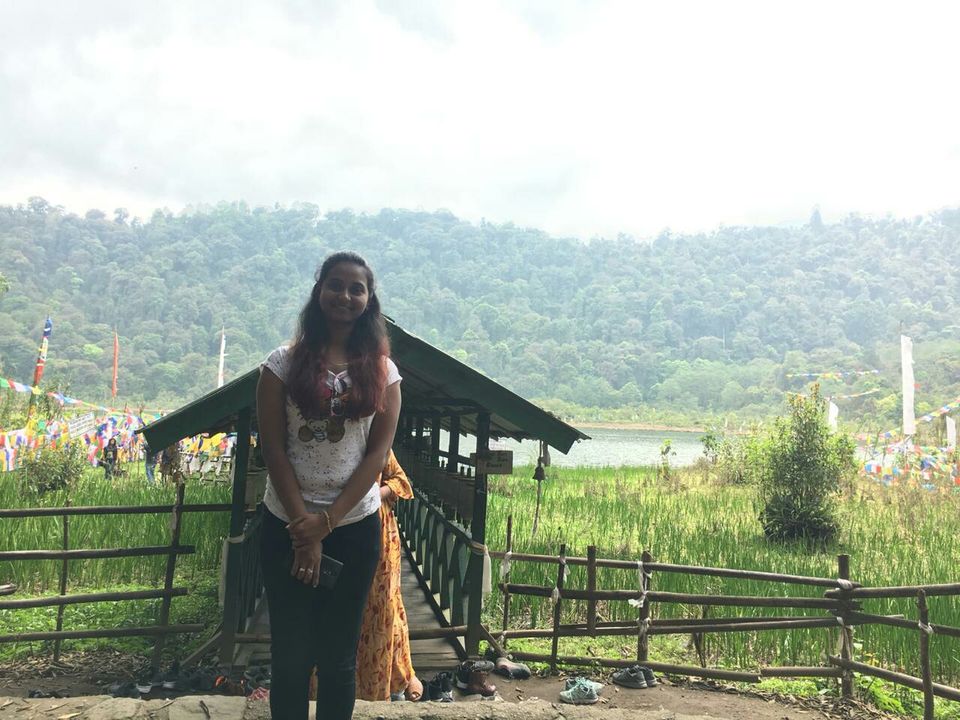 Day started, We are so excited that we are going to North Sikkim and there we can see snow.
We started to vajra stand where you can get taxis for north and east sikkim and also for NJP, Siliguri and Bagdogra.
Our hotel helped us to get a cab to reach vajra stand for 200INR.
Our agent was already there with permit papers and our cab reached after some time.
We visited seven sisters , Bhima nala waterfall on our way to lachen.
We had to reach before dark because of road conditions.
We reached our home stay by 6pm, which was so good, so comfortable and hosts are very friendly and food is damn good, but i was craving for some good coffee.
We did some shopping there, we bought woolen cap and warm clothes in reasonable price and finished our day.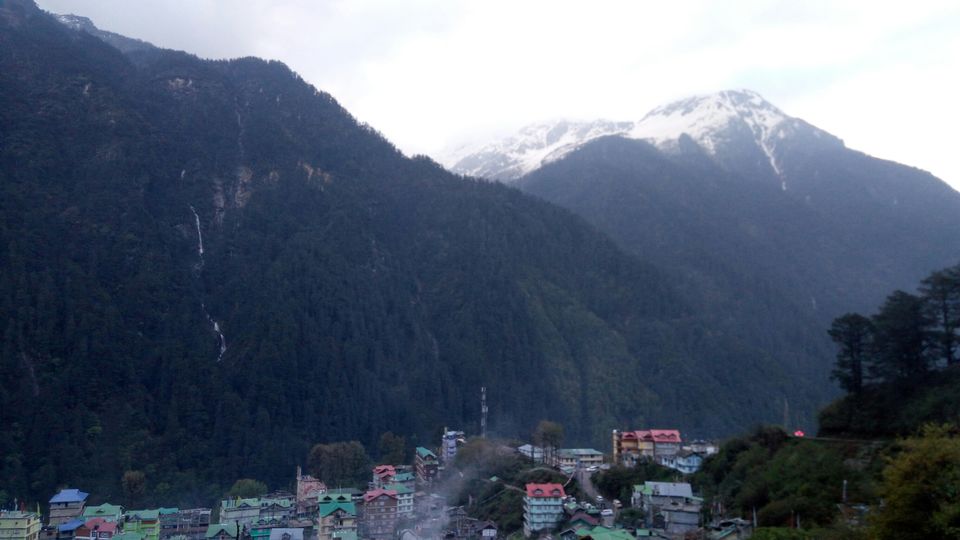 We woke up early got ready and started for Gurudongmar lake. We got our jackets for rent at homestay where we stayed it self.
We stopped on the way for breakfast clicked some pictures and made some new friends.
There are so many photography prohibited places because of military camps. I felt so proud just looking at the army officers.
Finally we reached Gurudongmar lake which is one of the highest altitude lakes at 17,800 ft. The lake is named after Guru padmasambhava who is founder of Tibetan Buddhism.
Lake is frozen and the weather is chilled and one of my friend also faced breathing problem( take plenty of water to avoid while travelling to high altitude). We clicked so many pictures, played with snow and then we returned back to lachen.
We had lunch checked out homestay and started for lachung another place in North Sikkim district.
Travel agencies take 3000INR more for this place l. It is also included in 27k.
We reached lachung by evening had dinner and slept peacefully.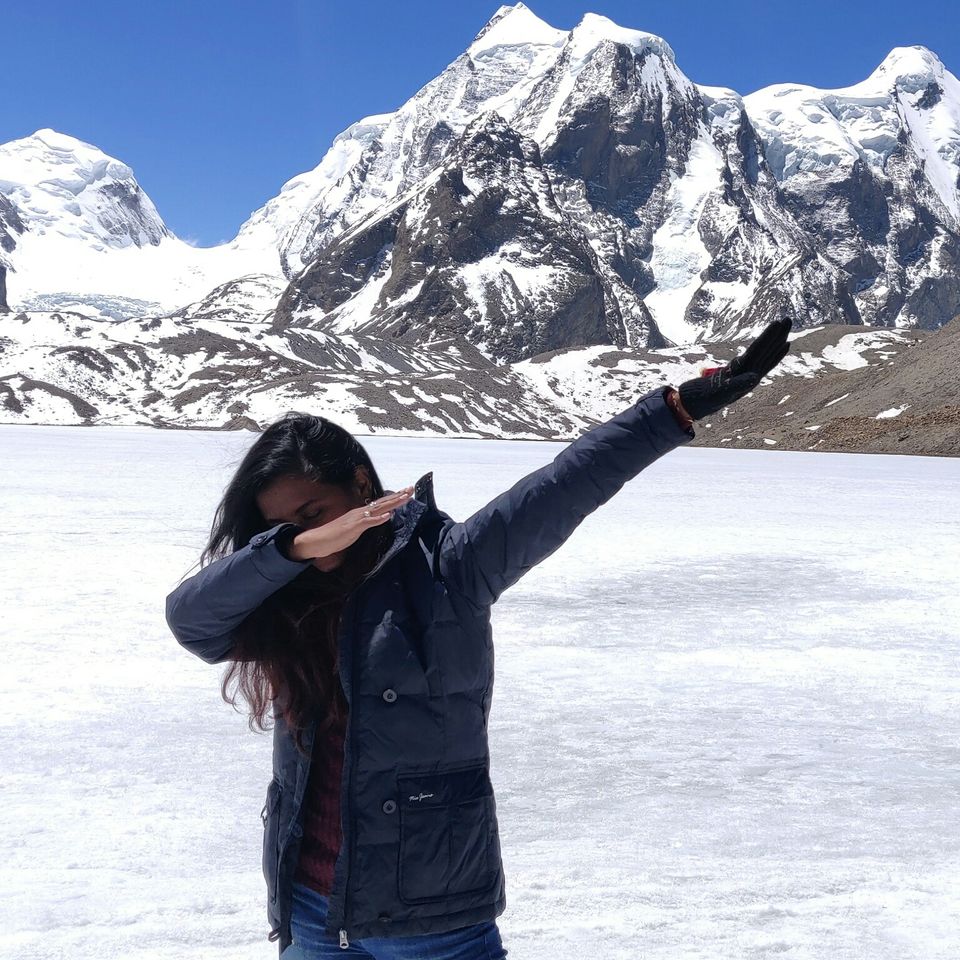 Woke up early, started for zero point.
Had breakfast on the way and also rented jacket and boots. Also met a telugu family and shared travel stories.
There were so many people at zero point. We had to walk a little bit to reach glacier, it is slippery that i fell down almost 5 times in a day. But still enjoyed so much in snow. Spent so much time and return to yumtang valley.
Travel agencies take 3000INR extra to visit this place, also included in 27k.
Yumtang valley is famous for Rhododendron flowers. But they were very less flowers. We can see so many yaks on the way.
While returning we also visited hot springs on the way. It's a small pool of water inside a small room. The water was luke warm. If you already visited hot springs at Manali vasisht temple then you won't find this amusing.
We returned back to Gangtok and reached vajra stand by 8 or 9 pm. From there we took a local cab to hotel aaryom Lee. Which is a homestay, hosts are teachers very friendly that you feel at home, the rooms were so comfortable and well maintained. They even cooked dinner for us.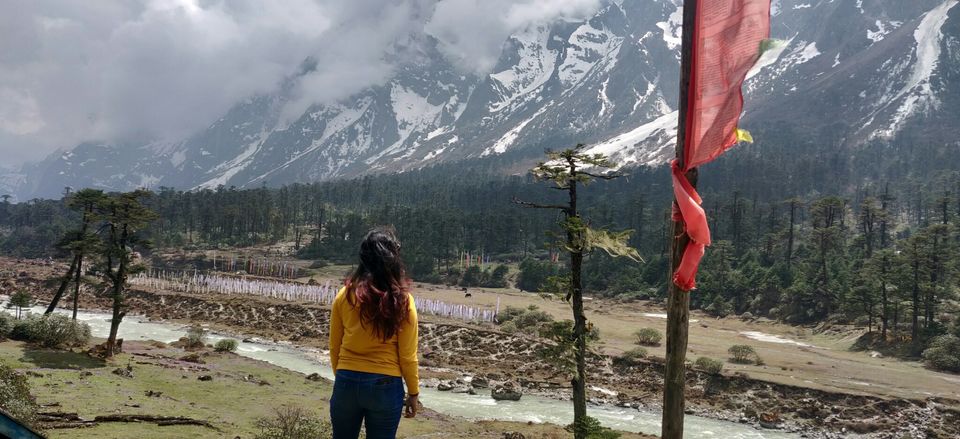 This day we planned to visit baba Mandir, Nathu la pass(which is indo-china boarder, closed on Mondays and Tuesdays. One need to get permit to visit. But at that time Nathu la pass was completely closed, so we didn't get chance to visit), Tsomgo lake.
Again these are high altitude places but you won't feel breathing problems.
Our agent arranged a shared cab, we can get jackets and boots for rent on the way and finally I got a good Nescafe coffee.
Baba Mandir is a memorial of Sentry Harbhajan Singh. We can get a certificate on our name as a written memory that we visited this place.
Tsomgo or changu lake is a frozen lake. We can take pictures on yaks.
It was so cold on that day and it was raining too, i regretted my decision to not to wear warmers, but hot soupy maggie and tea saved me and my friends.
We reached vajra stand by early evening, so we decided to go to M.G Road which is famous for shopping and restaurants.
We bought souvenirs, mostly no bargaining zone. But same Budda idol price rates are different at shops, so my advice is visit all shops, enquire rates and then buy.
We had dinner there itself and went back to homestay.
We started early as we don't have much time to visit Gangtok as it is last day in sikkim.
We went to ropeway first entry fee 470INR, it was a new experience but it was foggy that day , we couldn't enjoy it much.
And then we went to flower exhibition, there are so many different flowers there that we can visit and click pictures. Entry fee is 20rs INR
Next stop was craft exhibition, we can see nepali and Bhutanese culture artifacts there.
And then institute of tibetology entry fee : 20, Drul chortienstupa and namnang view point
We were done with Sikkim and left that place in shared taxi to NJP with Mixed feelings.
We were happy we got chance to visit Sikkim, and we were sad that our Sikkim trip days are ended.
We reached NJP early evening, we had 3 hours time for the train to start so we planned to visit hongkong market.
After that boarded train.
We reached early morning to Kolkata and booked a Ola rental for 6 hours because we booked our flight at 3pm.
We went to Kiran guest house in Kolkata. Freshen up and checked out the hotel.
As we had time we planned visit some more places, we went to Kalighat, it is one of 51 shakthipeetas.
Next we went to place where Mother Teresa lived and served for poor people and the place where she took her last breath.
At last we visited eco park and tried so many sweets and bought some for our family, friends and colleagues.
Said our goodbyes and left for aiport.