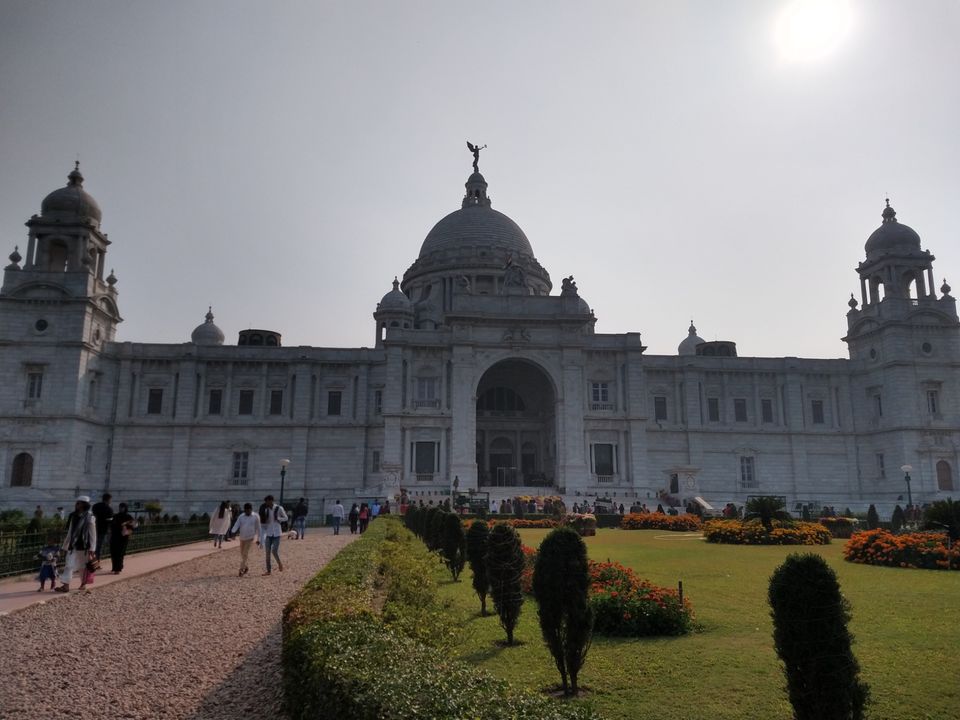 I started my journey from delhi by Train. Than after that I reached at Howrah Junction at Kolkata next day. Than I took a prepaid taxi for go to pre-booked oyo hotel. When I reached at hotel I got my room and I took shower and after lunch I went Botanical Garden Who's a experimental area of Jagdish Chandra Basu Who's a ace scientist of nature. At there I spent approx 3hrs. There are many attraction point like The Great bannyan tree, lotus Pond, Ganga Riverview and many types of trees and plant available there.. That place is very good for photography.
TICKET PROFORMA- For foreigners ticket is Available there rs.200 And for indian tourist Rs.10 And when Any indian tourist go there for professional photography than pay there extra  Rs. 50.
Again come our my tour than. After I spent my 3hr. Than I went local market and took many types of cuisine like Puchake( Paani puri), Bhel puri, Jhalmudi, Rasgulla many verity available there and misti dohi is very tasty. When my stomach is full than I come back at my hotel and stay overnight.
I wokeup at 8 o'clock and after breakfast I went famous temple Goddess Kaali Who situated at Kaalighat by Local bus. I share 1 important things in kolkata local bus is very cheapest Better than ola and other transport comparison. When I reached at kaalighat there very rush and biggest queue. I mate a Local Pandit who advised me if I got a fast darshan than I pay his 100rs. AFTER darshan so I accepted that Pandit Offer. I brought prasaad and go with broker of Pandit. When I reached in temple very quick and do worship and after comeback outside of temple and pay 100 to pandit and after I took lunch at Nearest dhaba.
And after lunch I went Victoria Memorial who Attraction is famous for Ace Queen Victoria there situated victoria mahal. THAT'S very biggest hall and spread area available there. That's heart of kolkata.
Ticket Proforma at Victoria Memorial-
       For Indian people Victoria Memorial hall ticket is only Rs. 20/ person bt for foreigners rs.200/person .
I spent approx 3hrs. In Victoria memorial .. I clicked many pictures of Victoria mahal. Than after comeback hotel with local food eating. AND stay overnight.
In morning I wokeup at 9 o'clock and after breakfast I checked out from hotel and I went 2nd Goddess Dakshineshwari Kaali temple. After darshan I took lunch and went Howrah bridge and after I reached at Railway station at  Howrah junction for my train standing on that station. So my joyful journey finished on 3rd day so I'm ready for reach my own house. ...
So thank you for learning my 3day itinerary and I hope u r understand about my journey who I explained. If in your mind any questions about kolkata so u definitely text me and I helps for your kolkata tour.
Thanx dearest people... Have a nice journey....