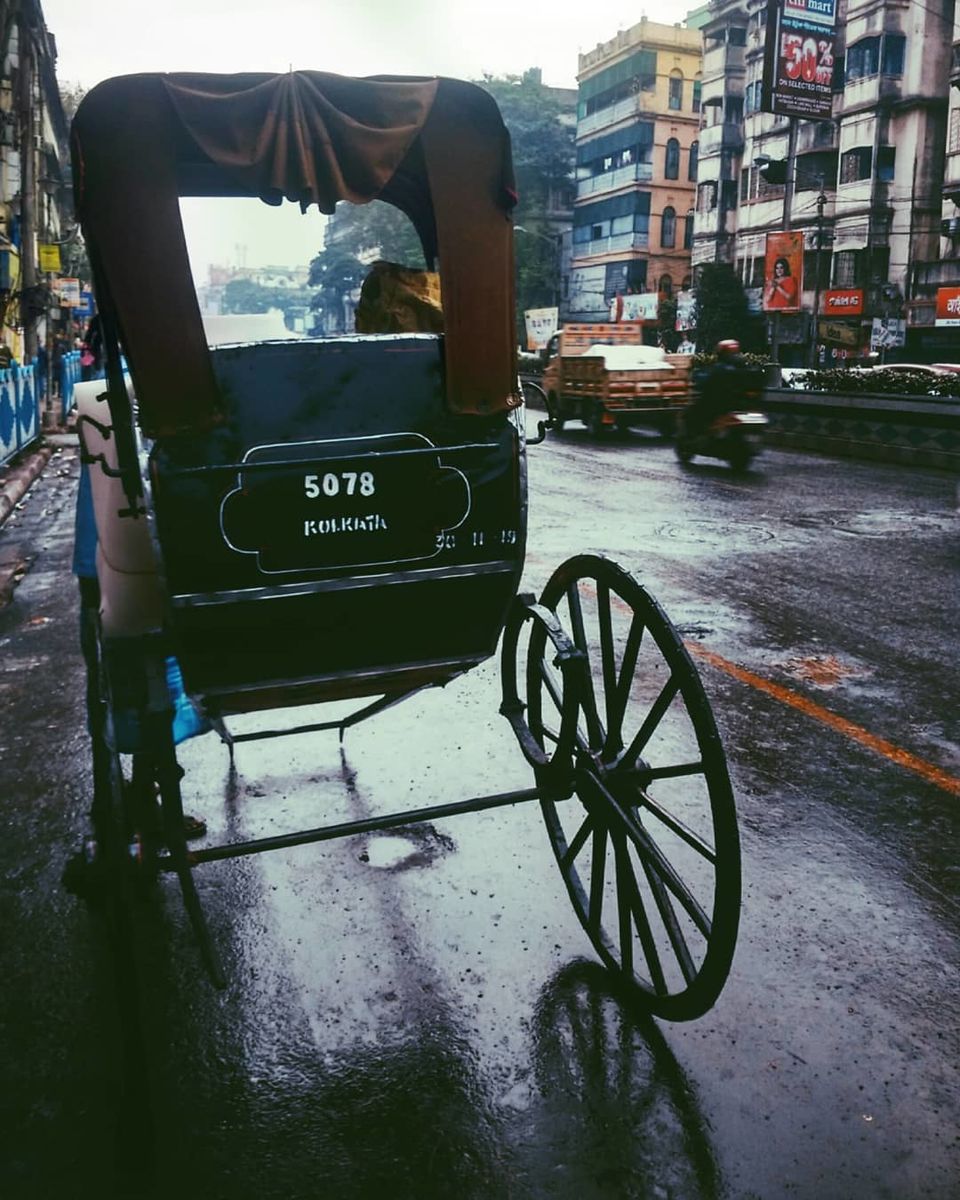 Shivram has been pulling rickshaws for as long as he remembers. Ever since he stepped onto the platform at Howrah Station, sometime in early 1960s, "I originally am from Begusarai," says the septuagenarian rickshaw puller, dragging a hefty puff from his bidi, "but I do not remember much of the place anymore.
Hand pulled rickshaw the only kind of transportation you will find in the entire country. Yes! Ladies and gentlemen I am Subham presenting you another tale from the first capital of India ,"Kolkata".
The hand pulled rickshaws are the last sketches of a Colonial Hangover in India.
Since the end of the 19th century, hand pulled rickshaws have been plying the streets of Kolkata. They have witnessed to and remained an integral part of Kolkata's socio economic evolution for over 100 years. As the then upper class people used to ride palanquins the richshaws became the middle class people's answer to palanquins.
I asked him ,"what will you do if hand pulled rickshaws are banned from the city?"
customers."
But what if it actually happens?
Shivram stares at me with a strange look in his eyes. For him, there is no other existence.
If things go accordingly, hand-pulled rickshaws will soon be replaced with battery-operated modern vehicles from the streets of Kolkata.
After a long pause, he answered "I still have my regular customers. There are families here that have been riding my gadi(hand-pulled rickshaw) for generations. The dadajis (old aged people) would be our passengers, then their children and now we often pick up their wards on their way back home from school."
The winter evening has settled in, and with it, we have sat down with our earthen tea laden cups of tea, silent mist rising from the warm milky liquid when suddenly an old lady, walking stick in hand comes up to our Shivram dada. "Shiv, you are late, we have to go to Radhamadhav temple."
Shivram smiles meekly as he gets up, earthen tea forgotten. "Jee jee memsaab," he manages to utter, hastily dusting his meager rickshaw for the old lady to get up.
My father used to take her to school, he says with a smile, and then I would take her to her college. And now I take her to her daily temple darshan. Nothing much has changed babu, but we do wish things take a turn for the better for sure." He goes on to add, "Not only her, we have several such old people who would rather come to us than board a bus or a rickshaw. To them, we are not only an easier and safer option, but we are the only thing that is still connecting them to their pasts."
Sometimes, perhaps all changes are not for the better. Shivram and the few hundred like him who are still left in the city of joy have a bleak future for sure, but maybe we can think of a better future for them. One that does not involve them losing out on their identity.
Rickshaws are an integral part of Kolkata. They have been time and again represented in movies and documentaries that depict Kolkata as well as by artists and photographers who find in it a soul which is all but lost in other places around the world. A shadow from a distant past, the rickshaw is a gentle reminder of perhaps more genteel times.