Kolkata has long been synonymous with Howrah Bridge, Victoria Memorial, its rich culture, and of course, the delectable range of sweets and foods. However, for all those who live in the city or are visiting soon, we have a special addition to your list of places to-visit. Kolkata has recently witnessed the inauguration of its very first floating market. This is the first floating market of India, and we couldn't be more excited! Patuli Lake has been transformed into a floating market, making your daily grocery excursions much more exciting.
Why You Must Visit the Floating Market:
The one-of-a-kind floating market in Kolkata has been carefully curated with special boats that have been designed purely for this purpose. With 114 boats that host 280 shops, the city has rarely ever seen such an organised and well thought-out public space ever before. You can enjoy a unique shopping experience as you stroll through wooden walkways overlooking numerous boat-shops along the lake. The market is truly one of the biggest achievements under Kolkata's beautification drive that has taken the city by storm.
What All You Can Buy: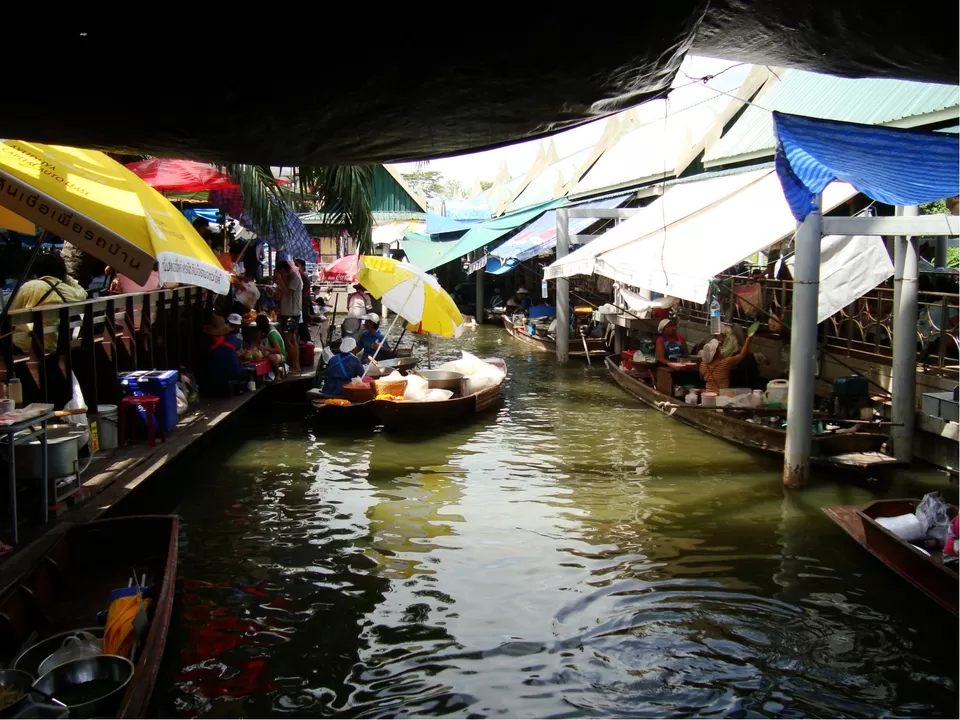 You can find almost all kitchen items available at the floating market, like fruits, vegetables, fish and meat. In fact, you can also purchase household items, all in style at the market. To make the market a lot more interesting, there are also two over-water salons where you can get pampered in style.
A Photographer's Delight
If you reach the market early morning, you can also spot a priest who conducts puja in all boats before the market opens. By day, the market is a riot of colours and by night, it's lit up and adorned with various musical fountains. This is one place that you must visit for a photo-walk, and you will be sure to witness some beautiful moments at this one-of-a-kind floating market.
Location and Timings:
The floating market is located in Baishnabghata-Patuli Township near EM Bypass and remains open from 6am-9pm.
So grab your friends and cameras, to be one of the first few to experience life at the floating market in Kolkata.
Love travelling? Write about your experiences on Tripoto and share them with 25million travellers! Come be a part of the largest travel community.