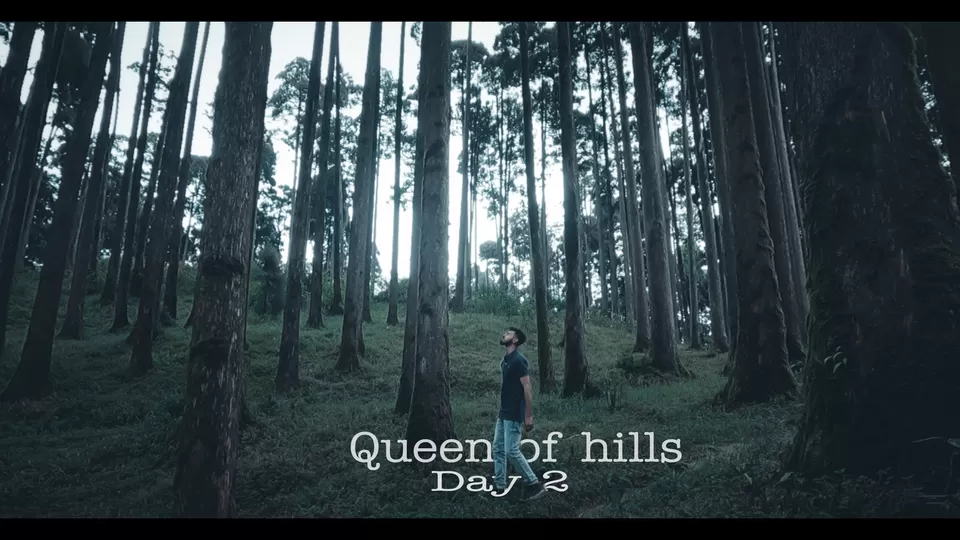 Second day in Darjeeling starts with an amazing Darjeeling tea at the morning. The very next thing me and my friend did was to rush to fuel station as we are running out of petrol for our rented scooty. Refuel 400/- of petrol and quickly start our journey towards Lamahata Park mostly known for its sacred lake on top of the hill. On the way, we got lucky to see most iconic Steam engine of Darjeeling was getting ready for its "Joy Ride"
I must say the view we get while on the way to Lamahata park was amazing. The way the clouds play at hills seems like a "white Blanket rolling over the hills".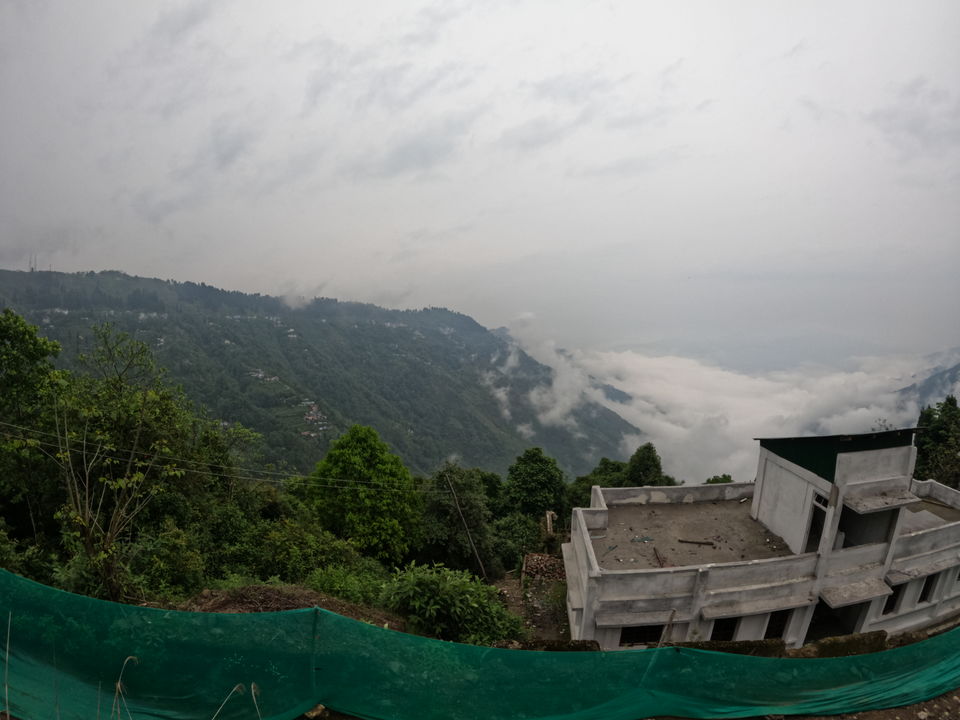 On the way we took numerous stops as on each turn the view was getting even better and I failed to resist myself.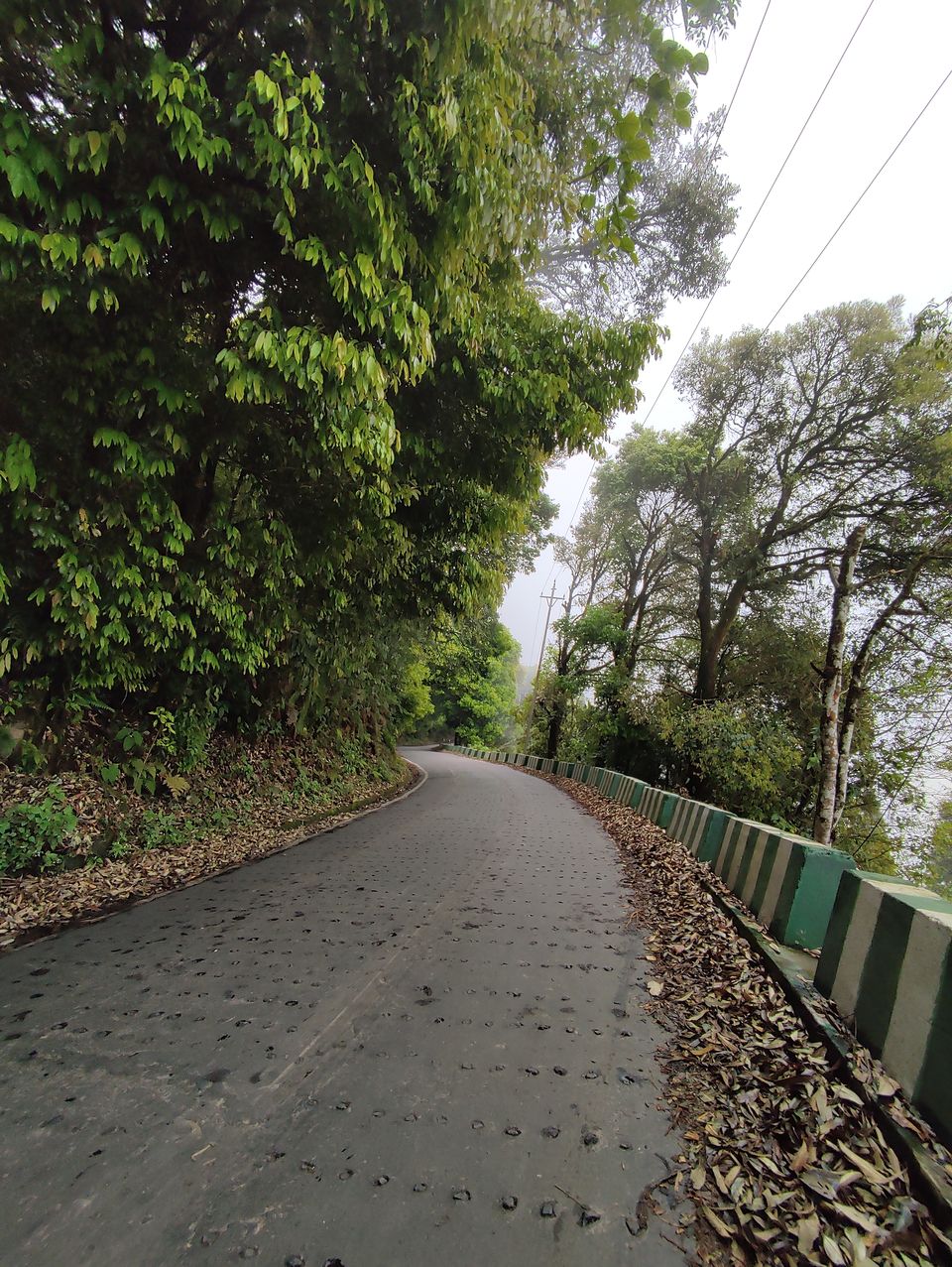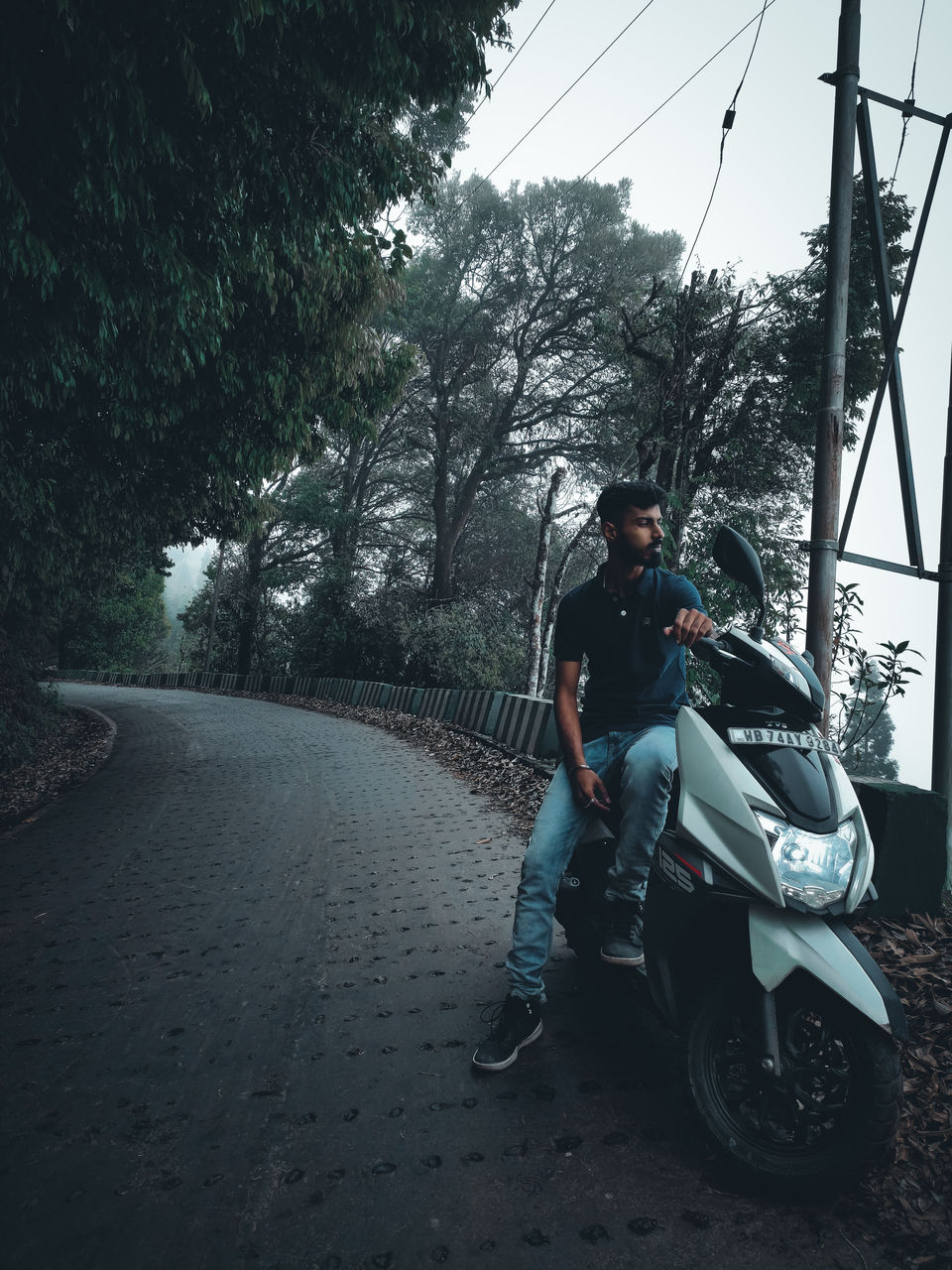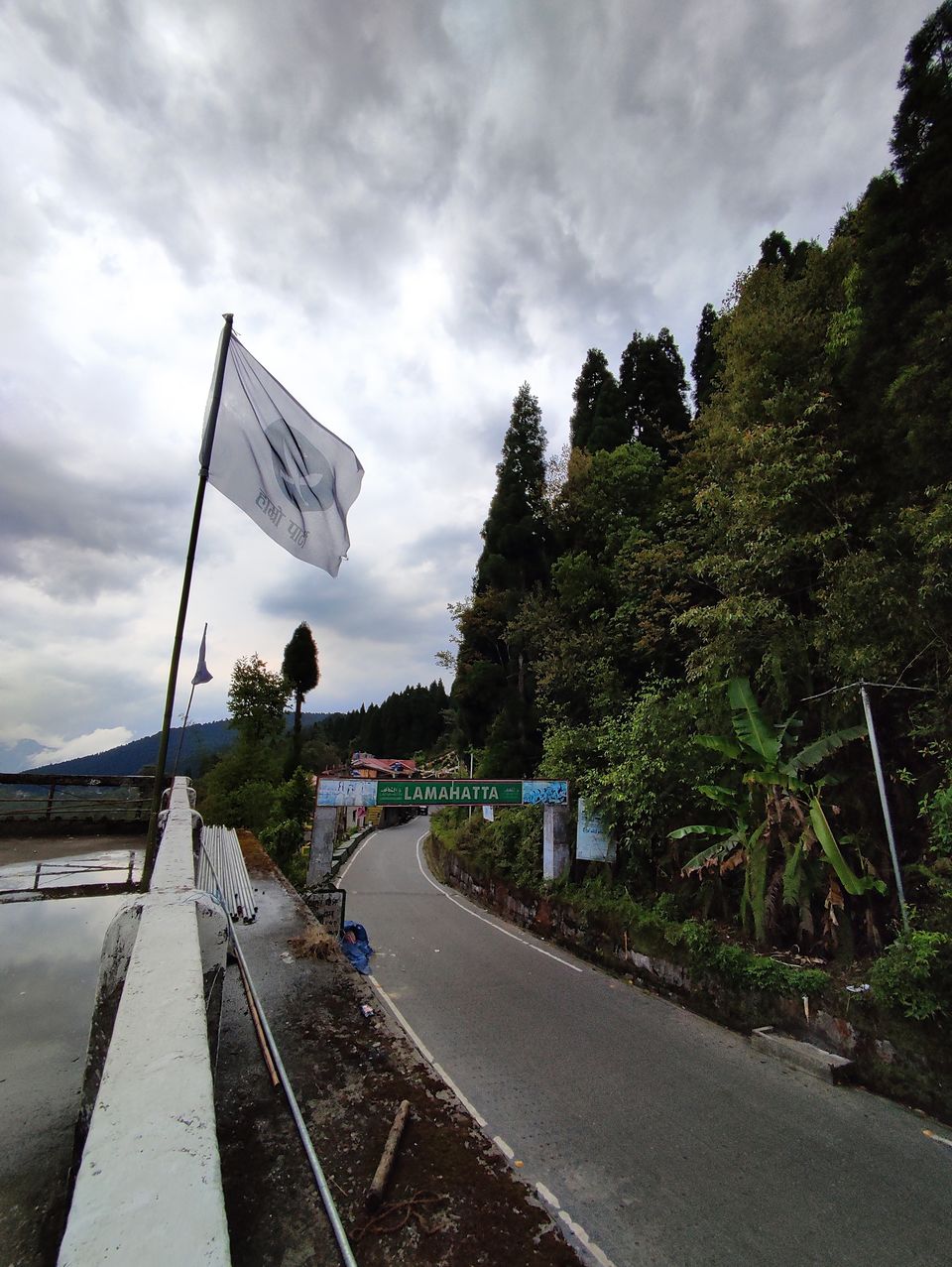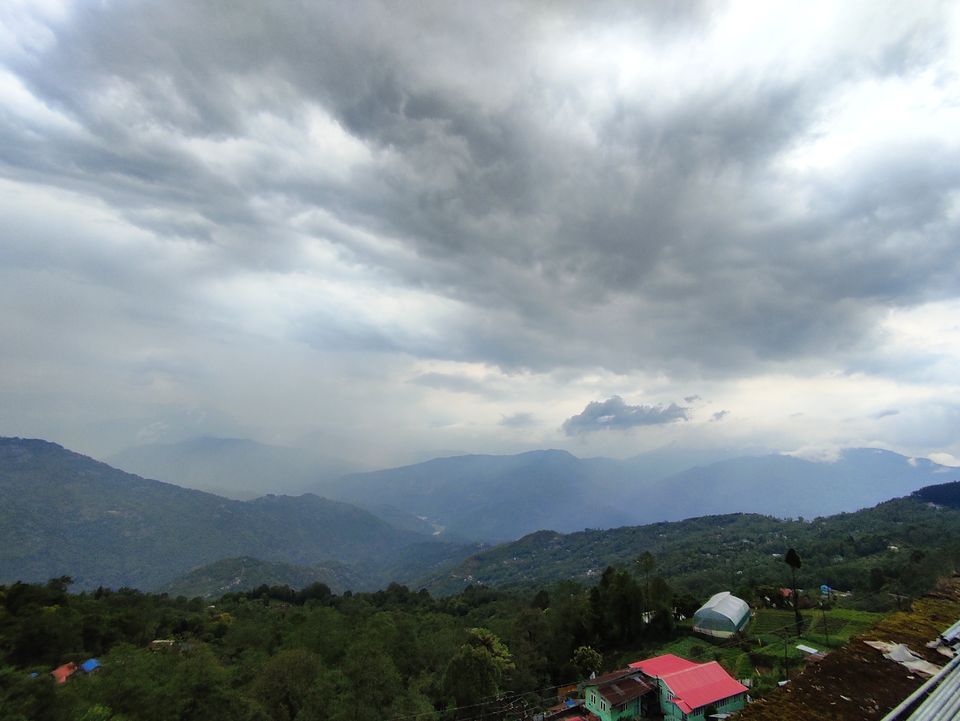 After so many halts finally reached Lamahata Park, our first destination of the day. From Mall road excluding the halts one can reach Lamahata Park within 2 hours. It took 3.5 hours for us to reach there because of so may halts we took on the way.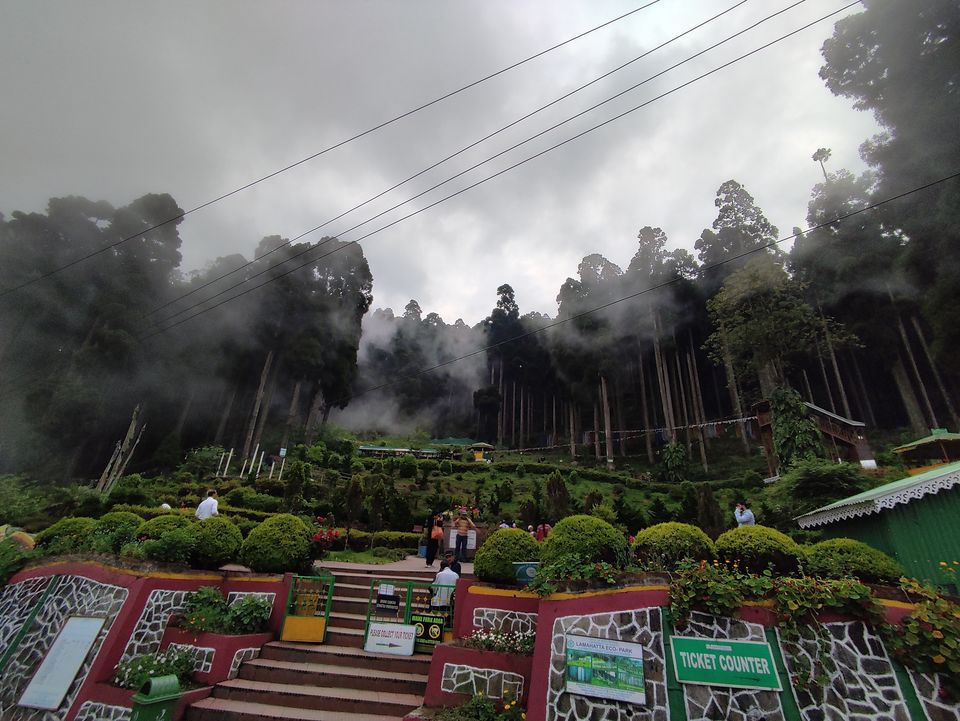 First impression of Place was just unbelievable, It was like too good to be true for me as the clouds penetrates the pine trees, for instance it gave me a vibe like I am in "Harry Potter's" movie scene.
So we started our journey towards the sacred water lake which is 750 meters up from the entrance, which took around 30-40 minutes to go up. On the way to up there was so much to experience.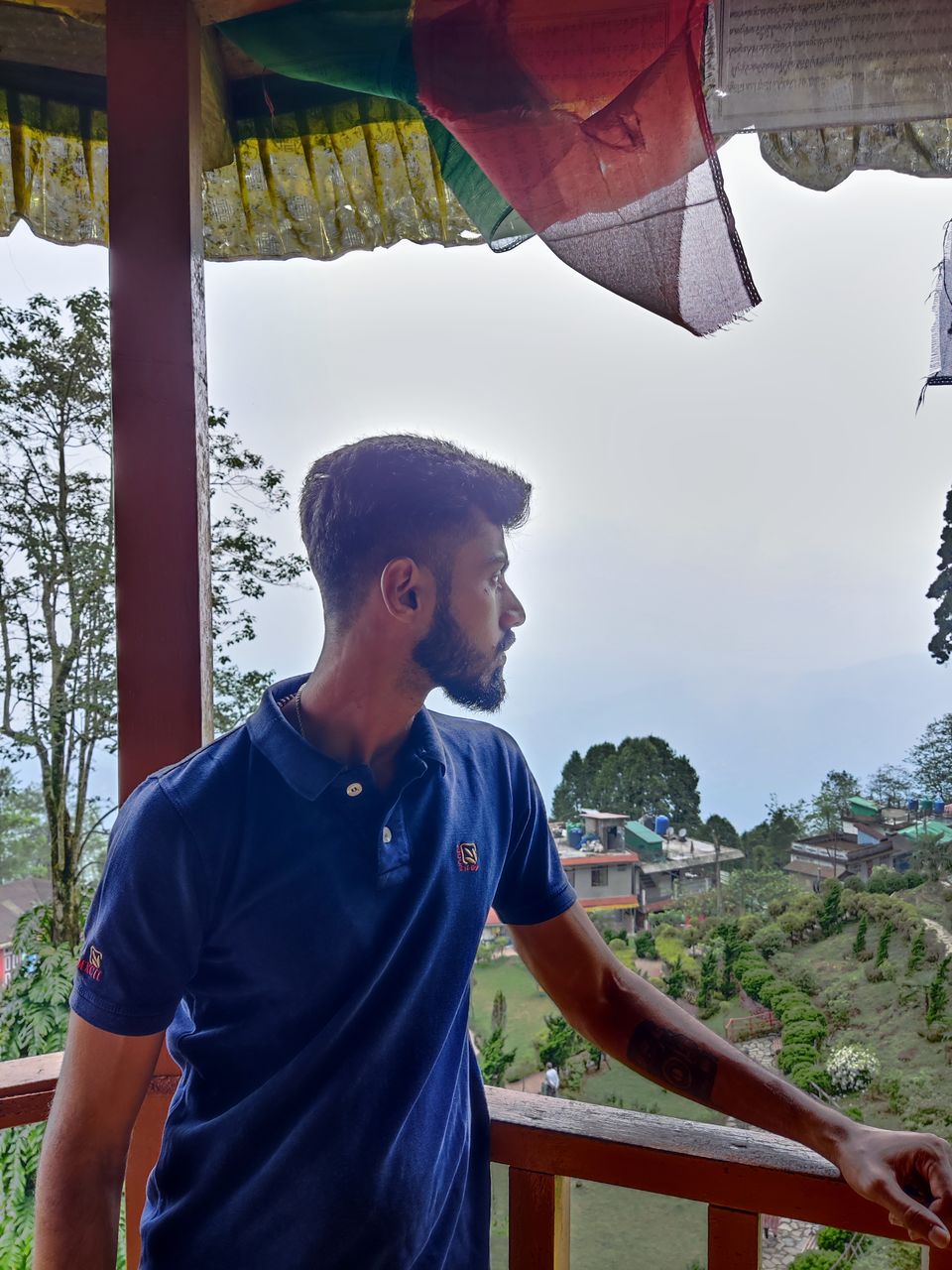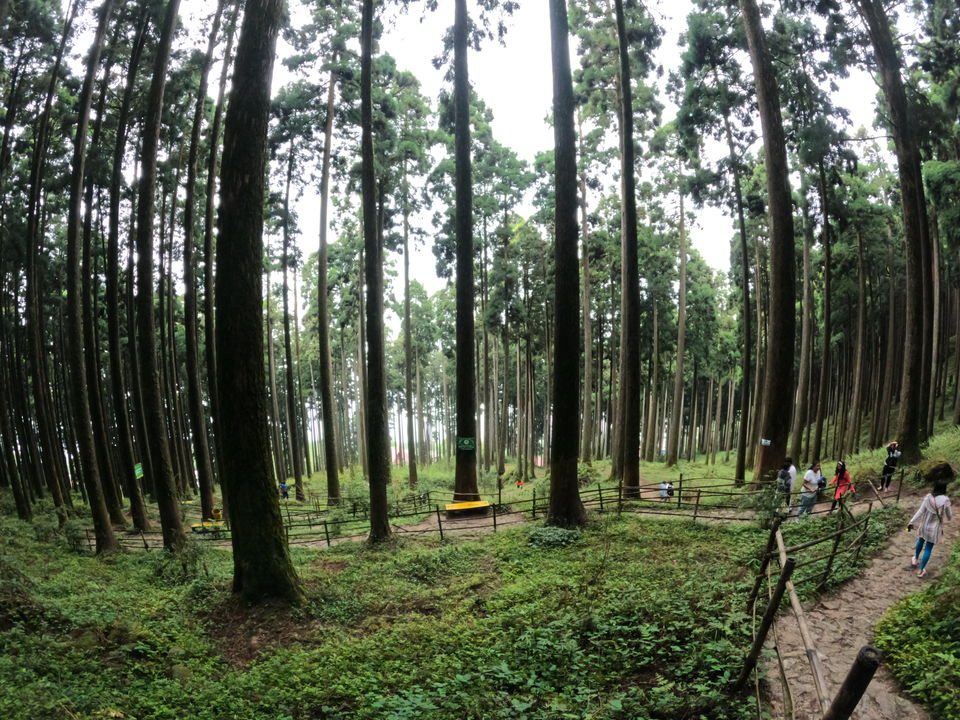 After 30-40 Minutes of walking we finally reach the top. Technically lakes are not so small, it is definitely a small water body but the locals called it as sacred water lake. Let me add a picture for better experience.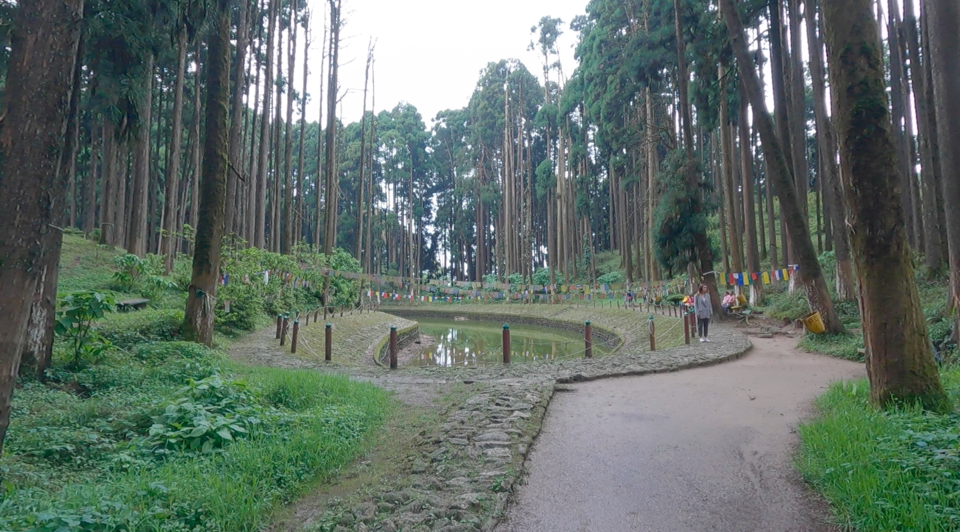 But I must say worth the experience. We spend half an hour there as we were so tired tracking up. Also got some beautiful video shots over there. Adding the clip below for better experience. This is a reel video for Instagram so you will get better experience over phone.
After spending sometime at top, now it was time for breakfast and the time we realised that, it was already 1 pm in the noon, so we decided to had our breakfast and lunch both at the same time and had delicious momo just opposite the Lamahata park entrance which cost us 90 rupees each plate consisting 8 piece of momos.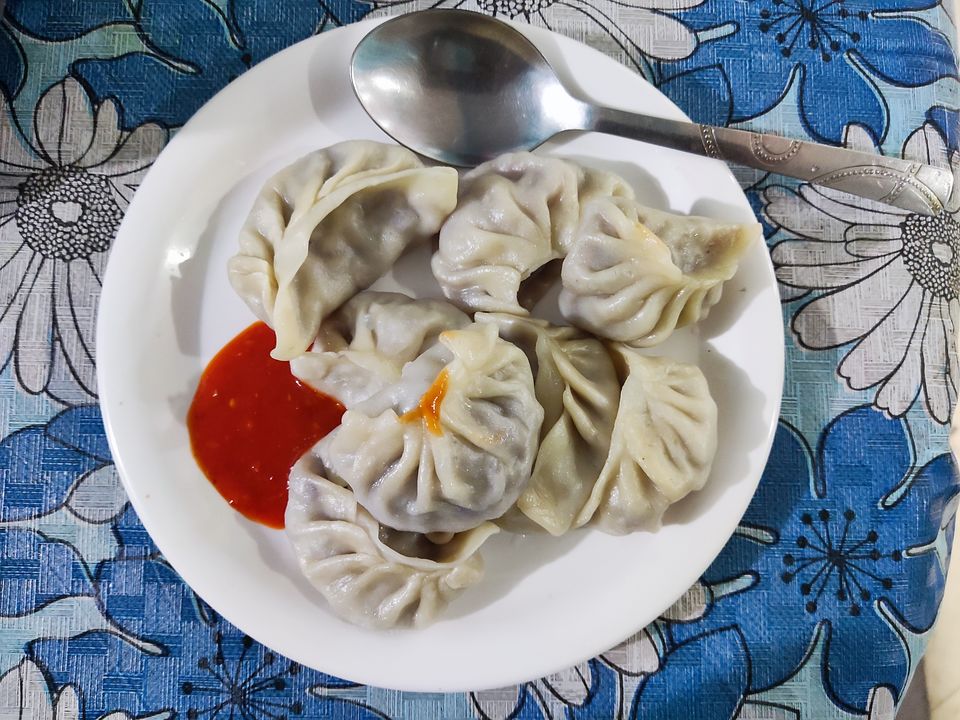 If you are in Darjeeling then without any further thought just go for momo from the roadside stall or a shop. You will not regret.
After we completed our breakfast cum lunch, our next destination was Batasia loop from where one will get an amazing view of Darjeeling, specially the house at the hill slopes. The reason this place is known as Batasia Loop is because the Toy train takes one round of this place in a circular way and go down or up on the way.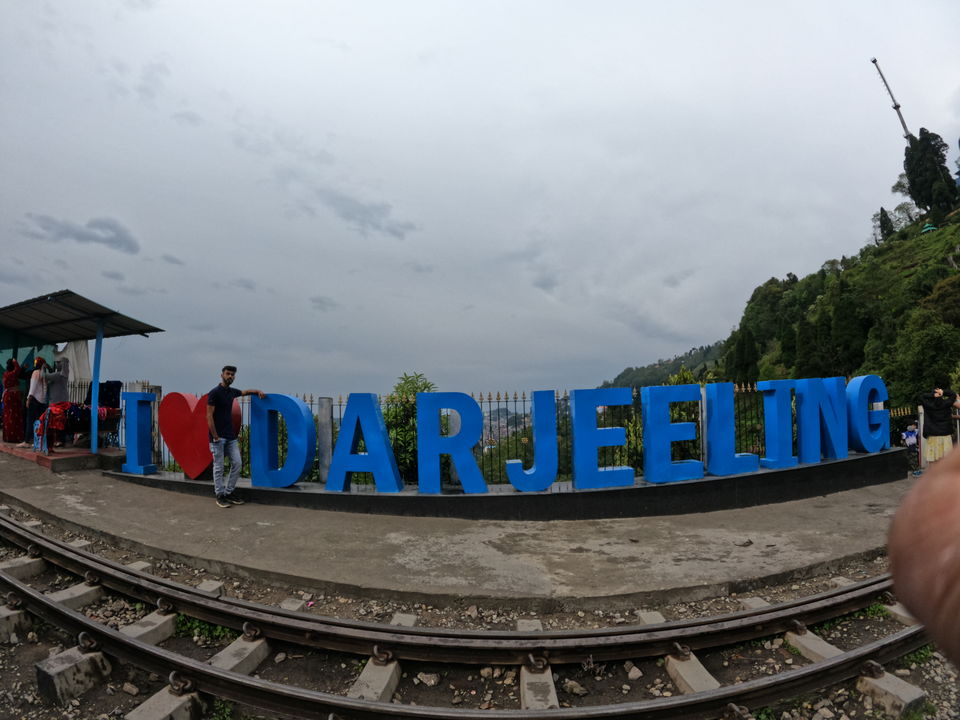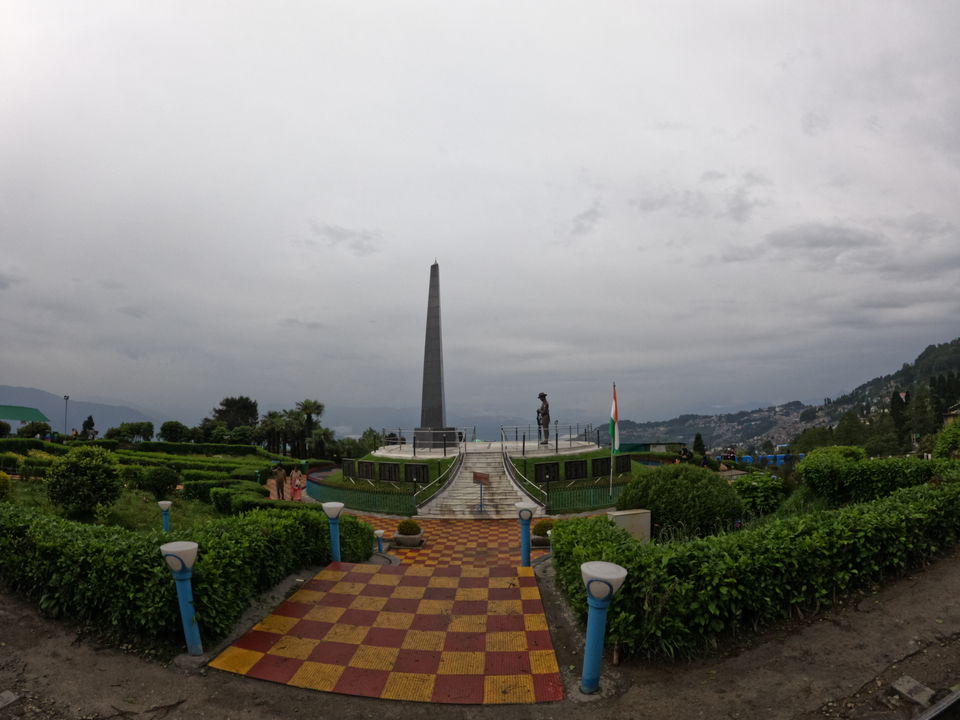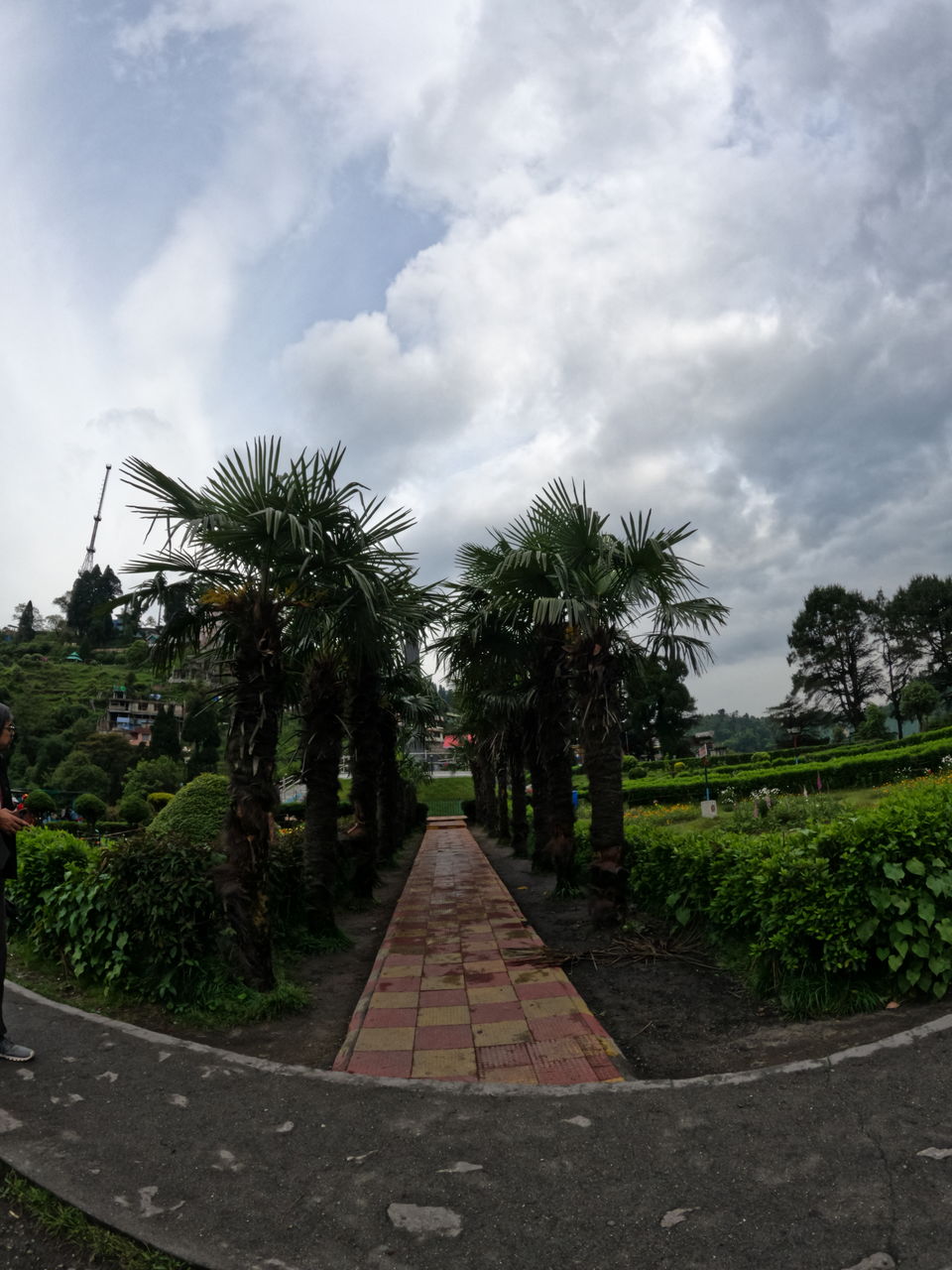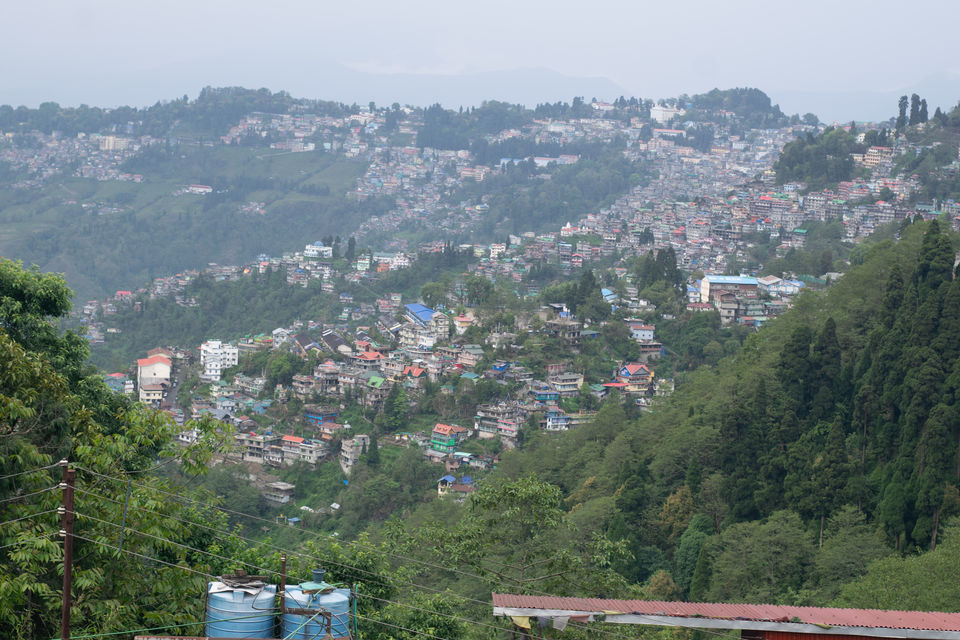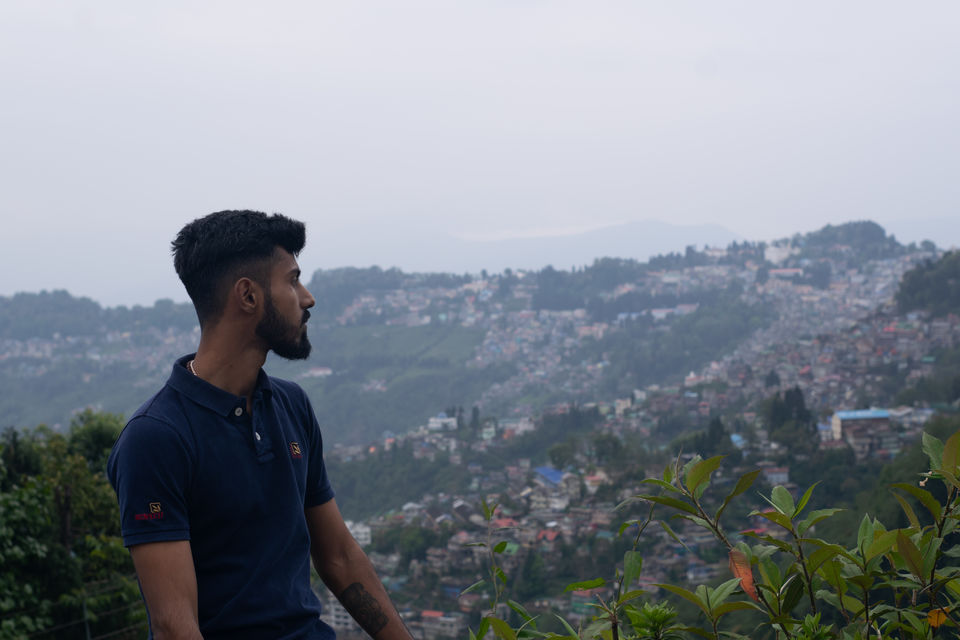 After spending sometime at Batasia Loop our next destination was Dali Monastery, the Buddhist Temple which will give you Bhutan like vibe at the site. Unfortunately inside the temple photography or videography was not allowed so not able to take any pictures inside the temple. But I must say from this place as well, you will get beautiful view of darjeeling hills and the city itself and if you are lucky enough you might encounter the Darjeeling toy train running on the track. I wish I could capture the sound for you all.. The whistle of the toy train echo around the hills and it was so soothing to ears that cannot be explained in words, that is something one needs to experience o their own. I took time lapse from Dali Monastery and it looks so eye soothing the way the clouds are playing around the hills look like a white blanket of cotton. I will add my youtube video link at the end request you all to check the video out then only you will be able to relate to the writings. Below are some pictures from Dali Monastery.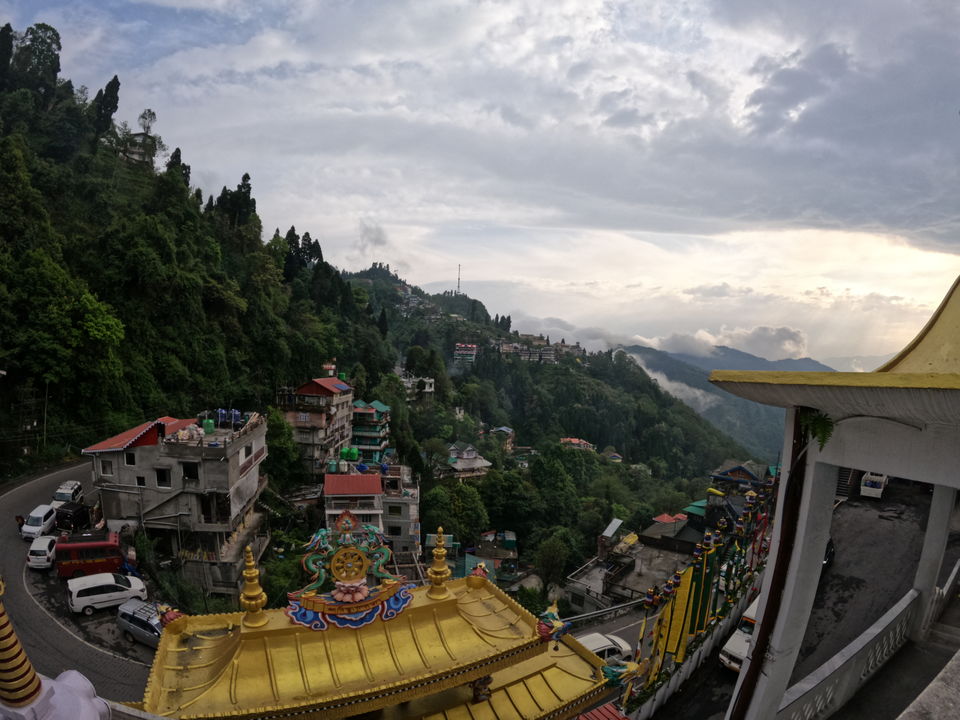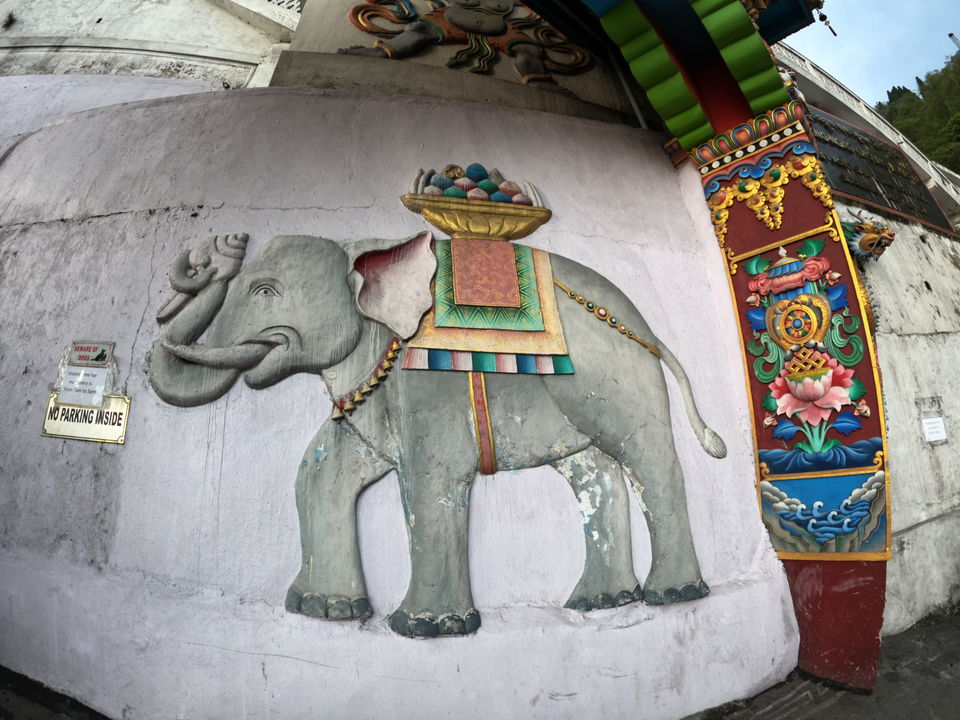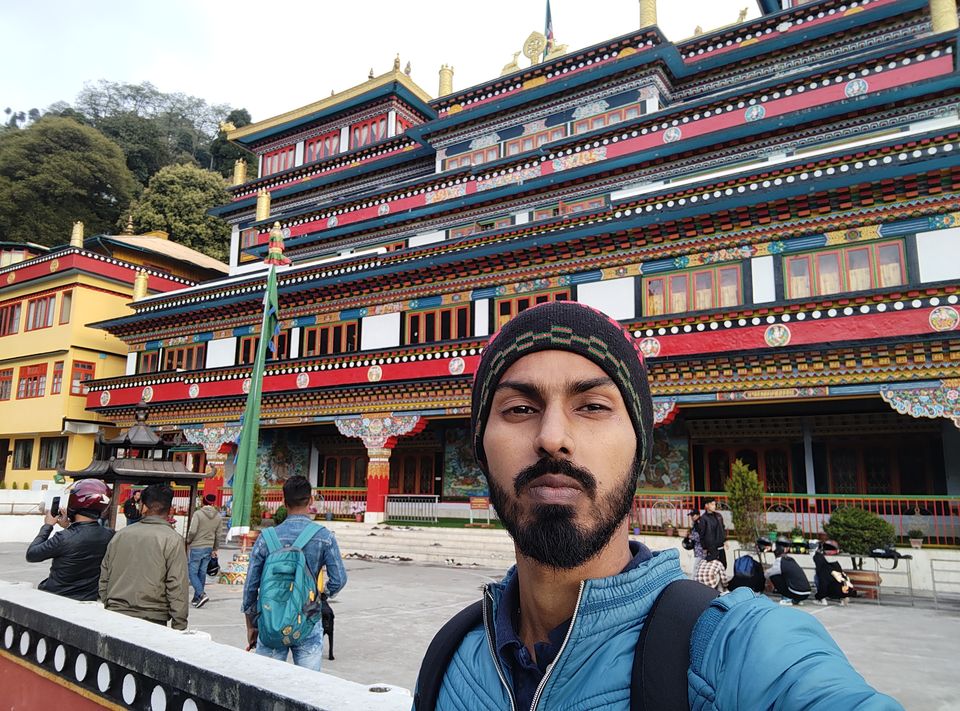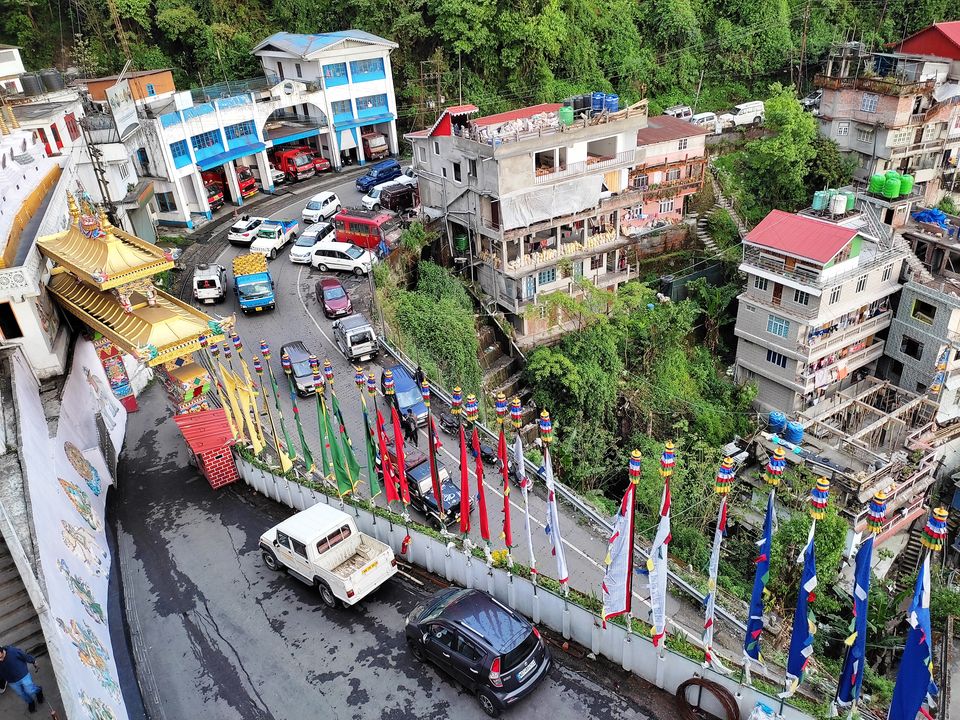 By the time we complete visiting Dali Monastery it was already 4pm so our last Stop for the day was Darjeeling Himalayan Railway station from where the Joy Ride of toy train begins it's journey everyday.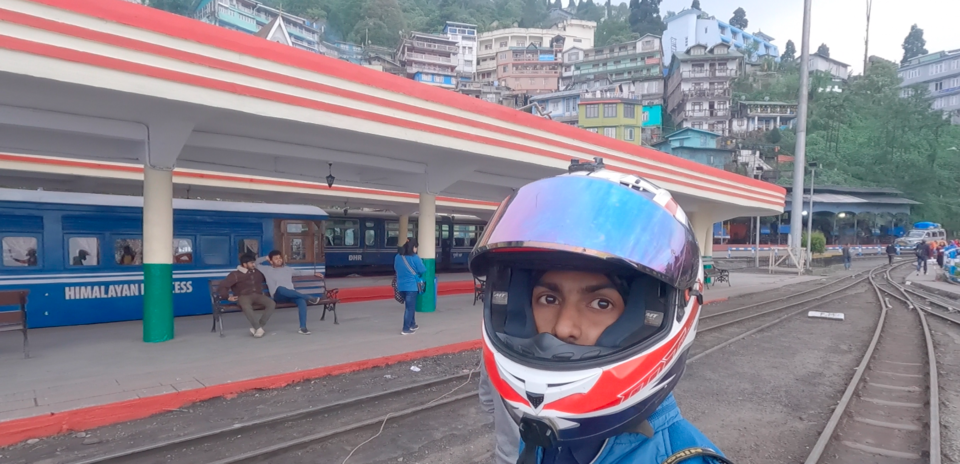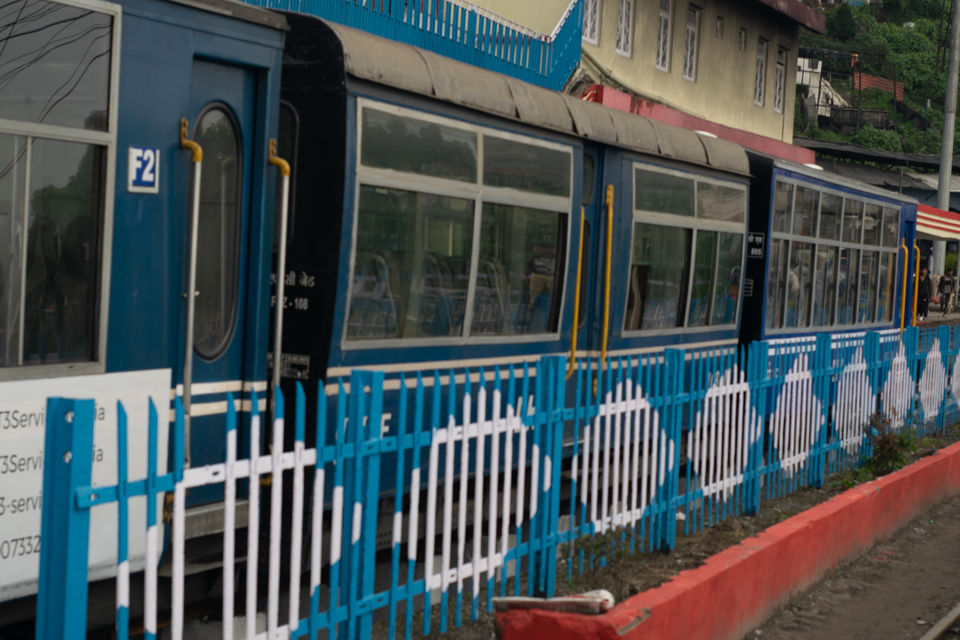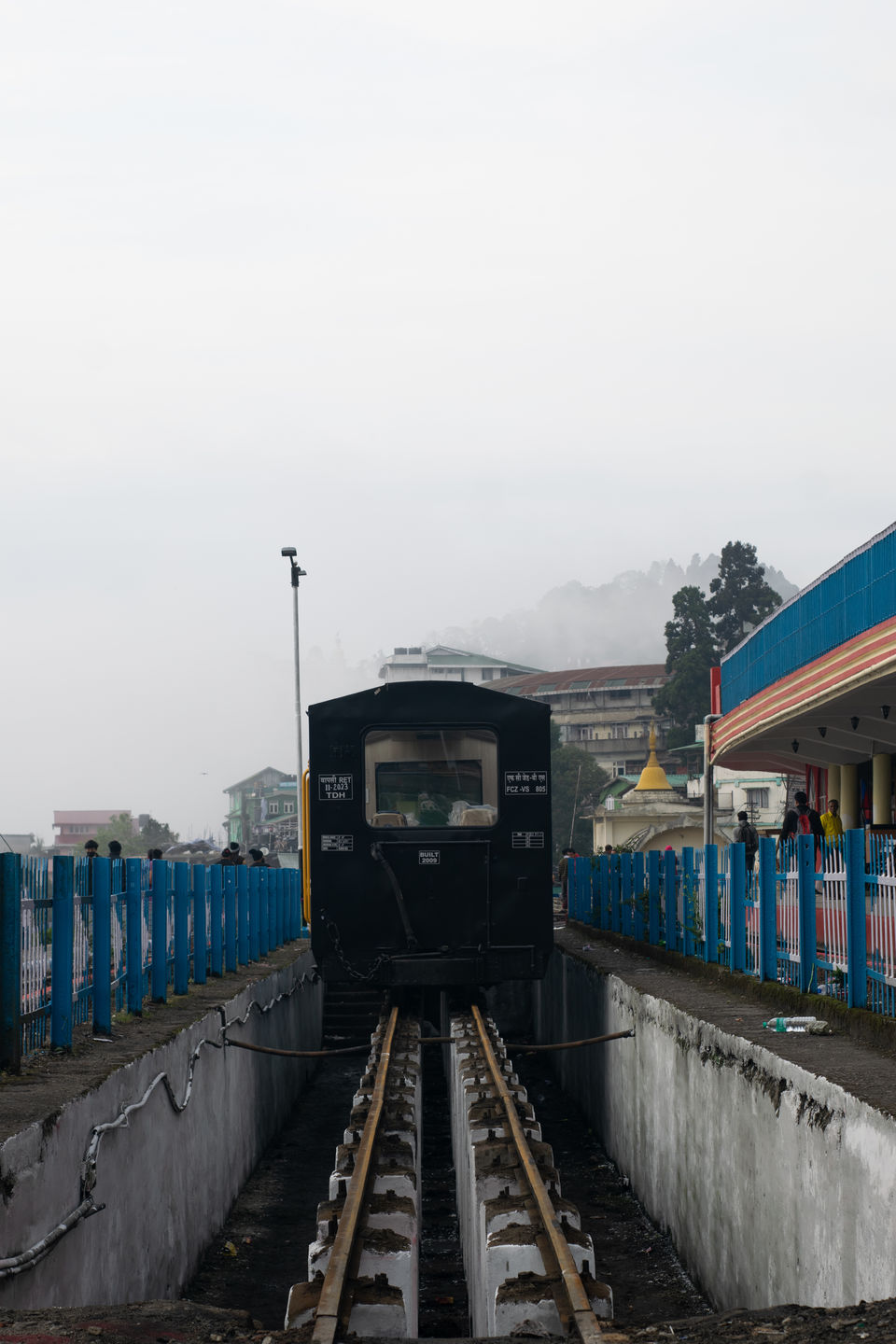 Also from this place as well you will get beautiful pictures, in other words Instagram ready pictures.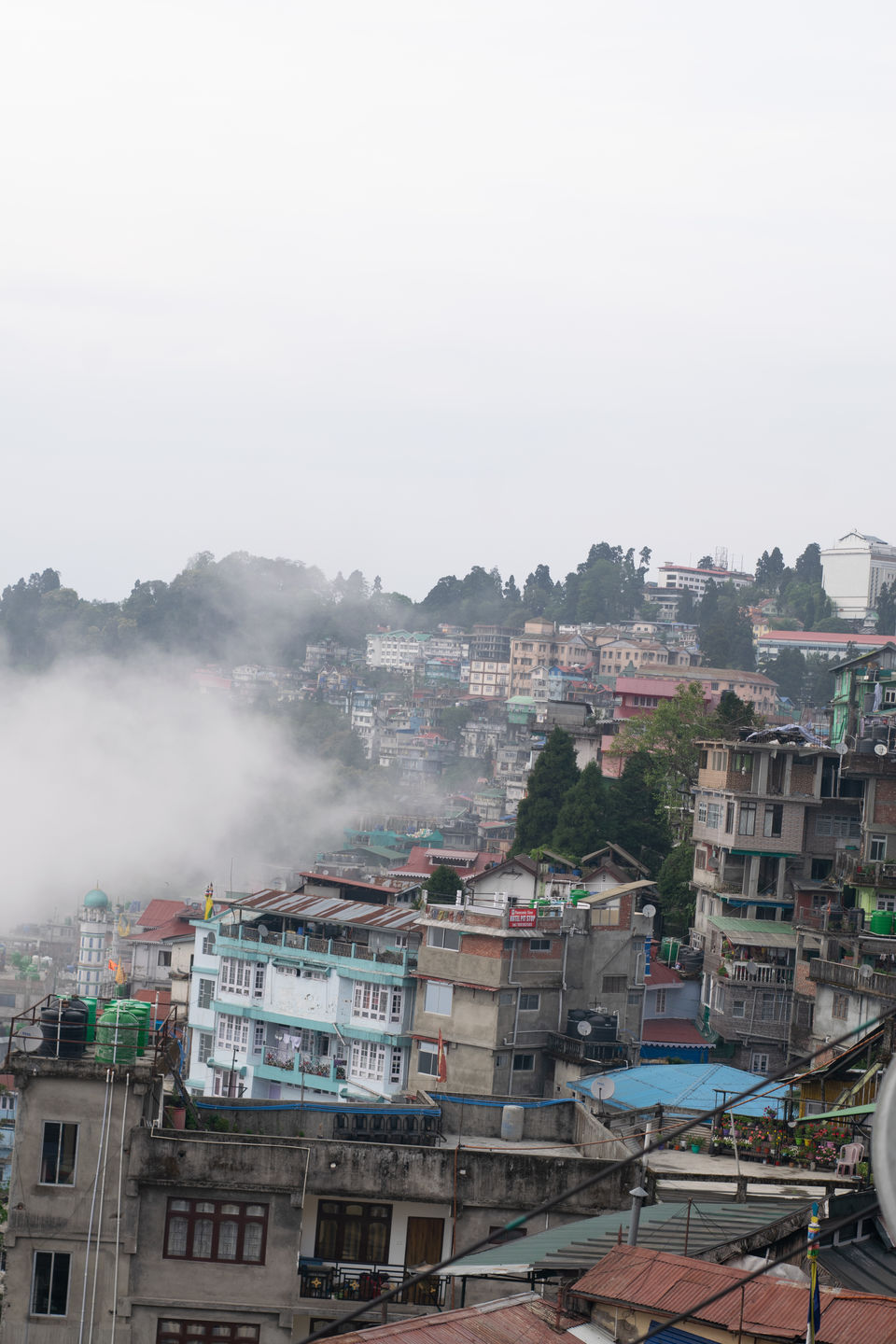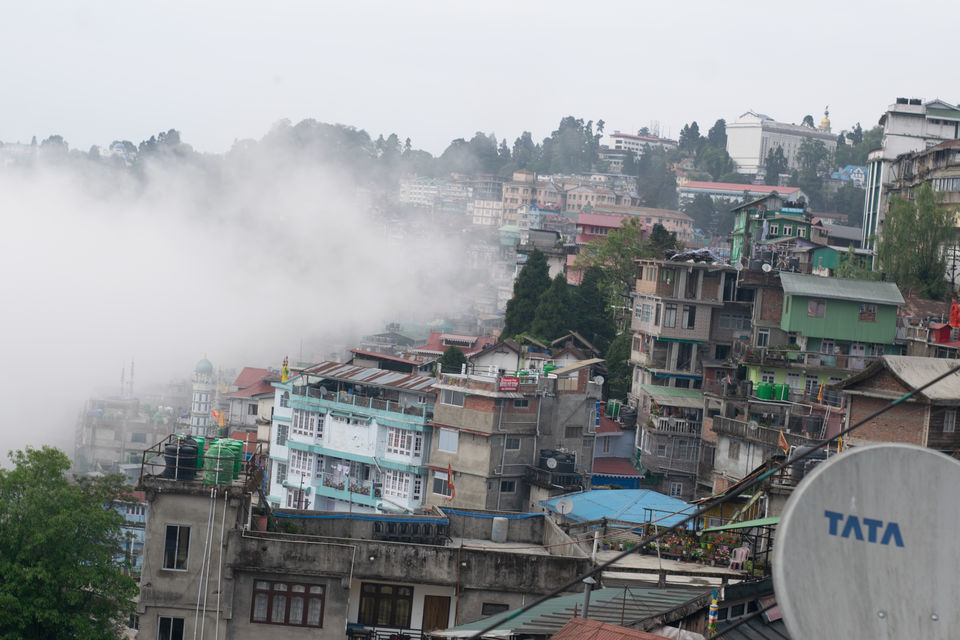 From here we proceed towards our hotel as it was already 5pm and we were tired as well we proceed towards our hotel.
The second day in Darjeeling ends well.
Here is the link of the Video of Day- 2 in Darjeeling