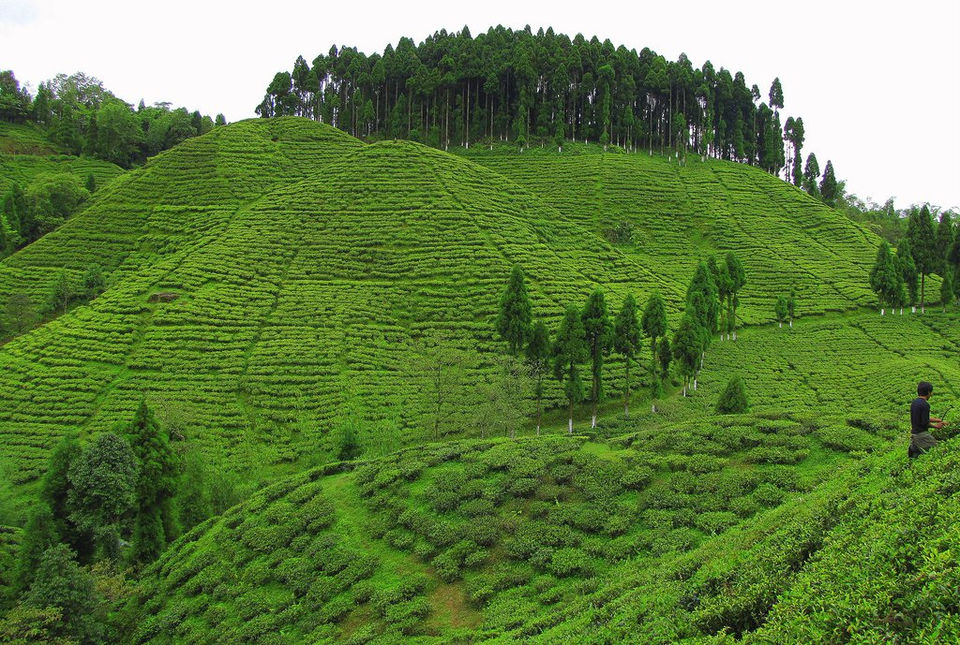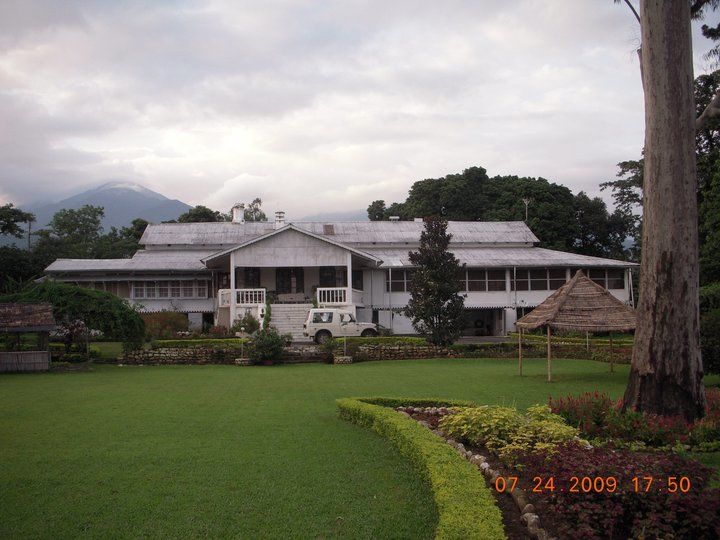 Travel…
the best way to be lost…
and found…
..all at the same time
– Brenna Smith
We all need a break from our busy, stressful, chaotic and monotonous rut of life at some point. The natural solution to this is to go on a holiday - to chill, to experience a change and overall, to stop the ticking of the time bomb before we have to get back to our humdrum lives.
There came a time in my life when I wanted to just get lost someplace, to lose track of everything around me. Opportunity presented itself when my Aunt invited me to her home – in the tea gardens of North Bengal. I was very skeptical about the trip but since I was on a pretty low budget, I decided to give it a shot.
A brief history: Tea cultivation in the North Bengal had started off about 150 years ago during the colonial period by the British. Tea was first planted in Darjeeling in 1856 and today, the tea cultivation has spread from Darjeeling to Cooch Behar, Jalpaiguri and North Dinajpur.
How to reach: You can reach this place either by train or by air. The nearest airport is Bagdogra airport which is about two hours away from the tea gardens. However, I decided to take a train till New Jalpaiguri (NJP) station which was just half hour away from my Aunt's place.
Location: The drive to the tea gardens itself is very beautiful from the station and also…comes as a sudden surprise. One moment you may be sitting in a car making way through the traffic, congestion, pollution, noise and heat of the small towns of Jalpaiguri and Siliguri…and the next moment, with just one turn of the road, you'll be driving on a road curtained with gigantic, luscious trees on both sides. Your mobile signal will conk off, the noise and pollution will slowly begin to ebb & silence will envelop you. There would not be any need for the AC and as you roll down the windows, a fresh breeze with the pleasant scent of tea leaves will hit you. You will be able to hear the birds tweeting, the crickets chirping, the frogs croaking and…nothing else. The tea gardens come so suddenly and with such a contrast that it's hard to imagine that they actually exist within a few meters of the nearest town.
My Aunt's house was nothing less than a mansion with a long curving driveway, flanked by an enormous and beautiful garden on one side and a small park with swings on the other. The house stood on a huge stairway that led to a sprawling patio. The rooms were the size of small flats in Delhi and the bungalow itself was like a maze. There was even a backyard complete with a shed for cows and horses as well as a small area for keeping hens. The compound also had a swimming pool and a tennis court. Initially, I was under the impression that only my Aunt lived in such a house but my doubts were clarified later on an evening walk when I realized that people in the tea gardens do not have flats or apartments or small duplex houses. Since they are so cut off from civilization, they often have to live in a self-sustaining environment which meant growing various vegetables in their gardens and maintaining poultry and finding ways for recreation with no internet and no mobile signal. Moreover, the people of this area have no intention of changing this setup and are happy to live in the countryside and slow pace of life.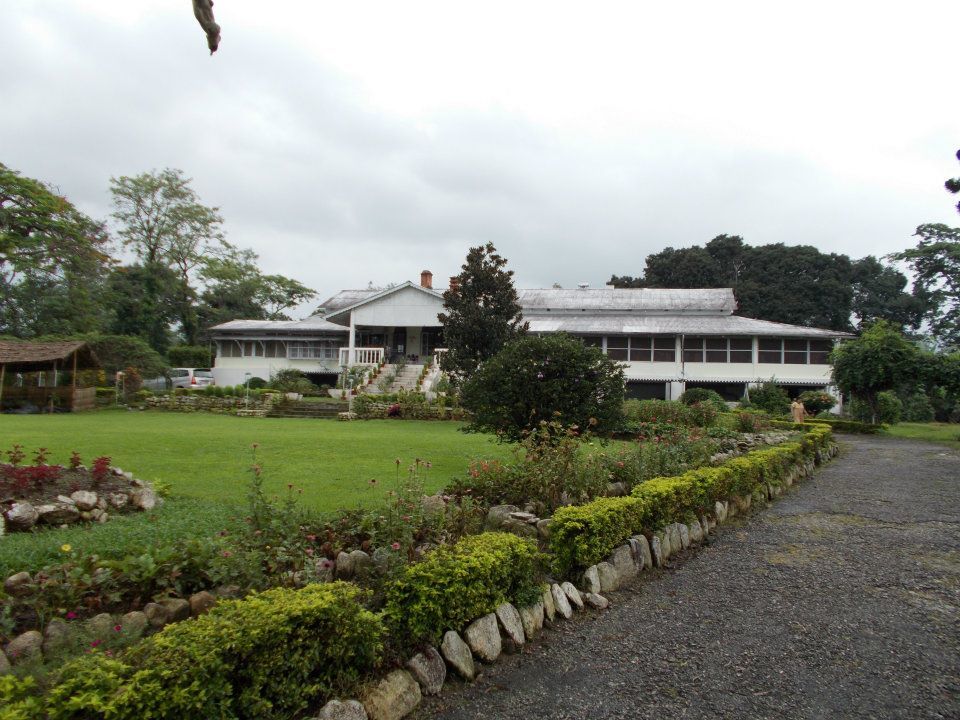 Accommodation: The residents of the tea gardens are more than happy to receive and entertain guests. Travelers can rent rooms in these bungalows and live as a part of their community – away from the rest of the world. The rates depend on the number of people in the group and the number of days as they have daily as well as weekly charges but are very reasonable including all three meals and the opportunity to be a part of their activities.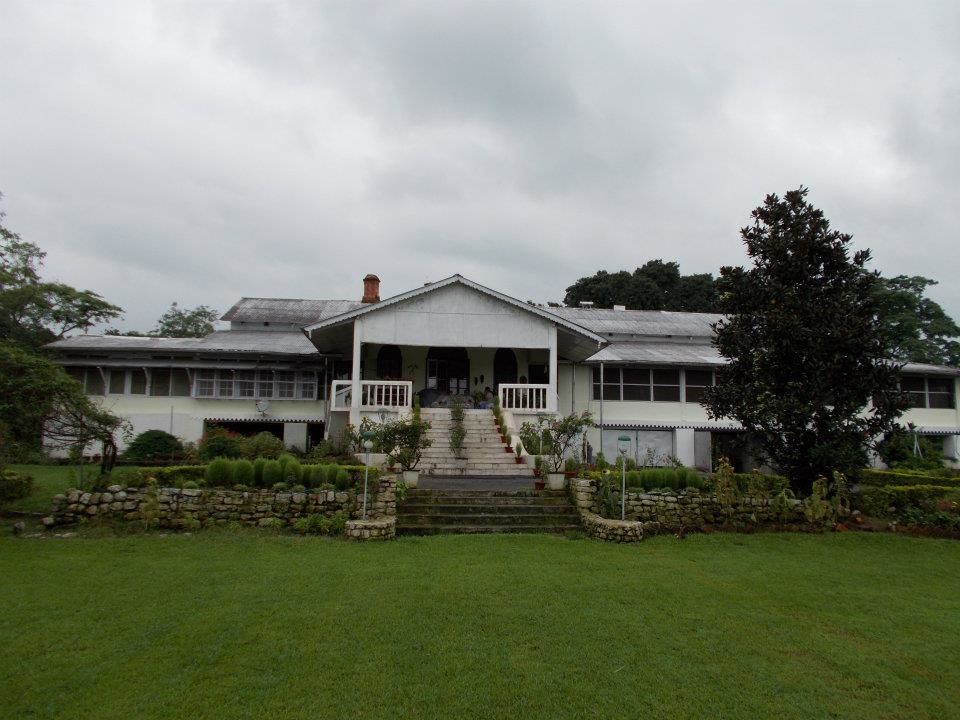 Best time to visit: Anytime between September to April is a great time to visit this place. March and April is a good time for nature enthusiasts with all flowers and plants in full bloom whereas October to January is a lovely time for those who would like to engage in activities like jogging, horse riding, bonfire parties with a heavy mist in the background.
Things to do: The obvious question is of course, what one is even supposed to do in such a place for more than a day or two. Life today is unimaginable with no phone, no internet, no shopping malls and no place to go to. Time seems to stop here and every hour feels like a whole day in itself. You will have plenty of time to yourself – to introspect, to explore, to walk around and to catch up on your health. I spent hours every day walking through the tea gardens and chatting with the women who collected tea leaves very skillfully and methodologically. They will entertain you with local tales and gossip of the area mostly involving wild elephants or cheetahs, who exist in great numbers in the forests surrounding the tea gardens. Exploring the forests and visiting the tea factories nearby on a bicycle or a horse is another great option.
However, the residents have their own ways of entertaining themselves. Just like people in the cities, they party every weekend. And by party, I mean lavish, British styled, theme based parties. From holding masquerade balls to a poolside fiesta – they do everything in complete style! They will hold tennis championships over the weekend or a small tea party if nothing else is possible. Weekends are never empty and there is always something to look forward to after every tiresome week.
The overall experience is that of time travel – where you have suddenly landed up in a civilization which is still living in the British era, who do not care if they are getting enough likes and comments on facebook or if the world is launching its latest iphone.  I ended up staying in the tea gardens for a few more days than I had intended to. Before the trip, I had wanted to lose myself and lost, I did get in the beauty and serenity of the place. But, I also realized that something had changed within me before I left from there – something that brought me back in touch with myself despite getting lost.  
Cover Picture: Kanad Sanyal