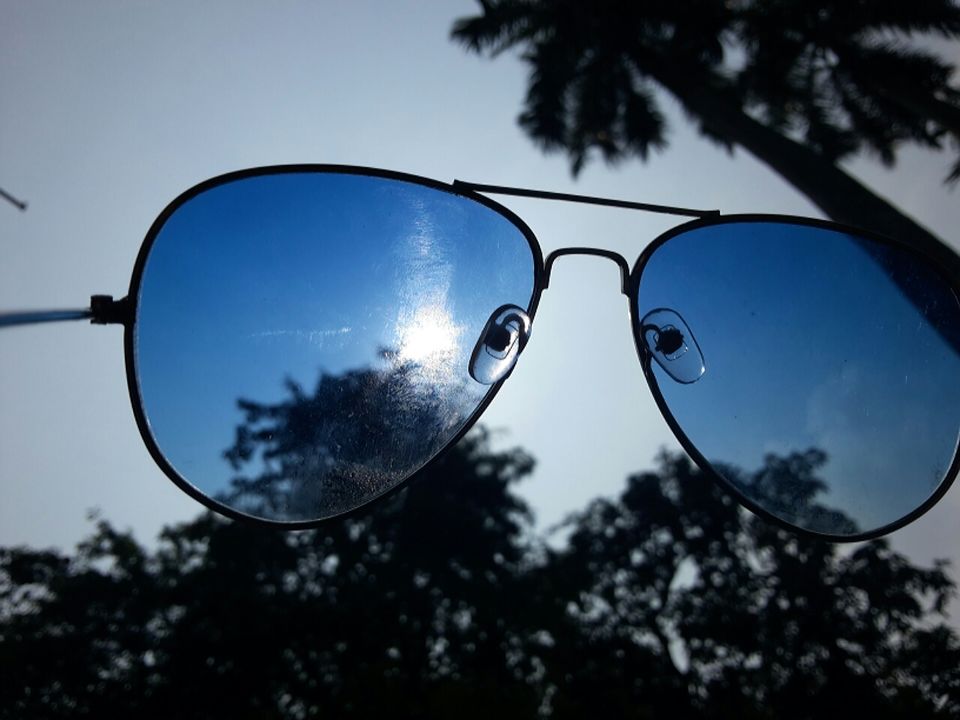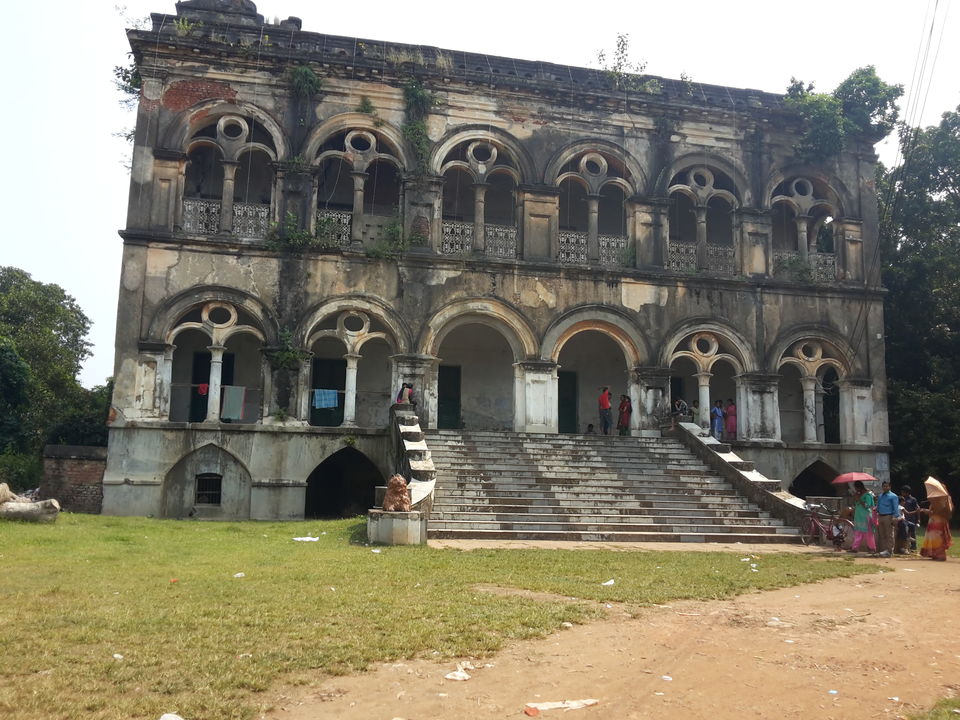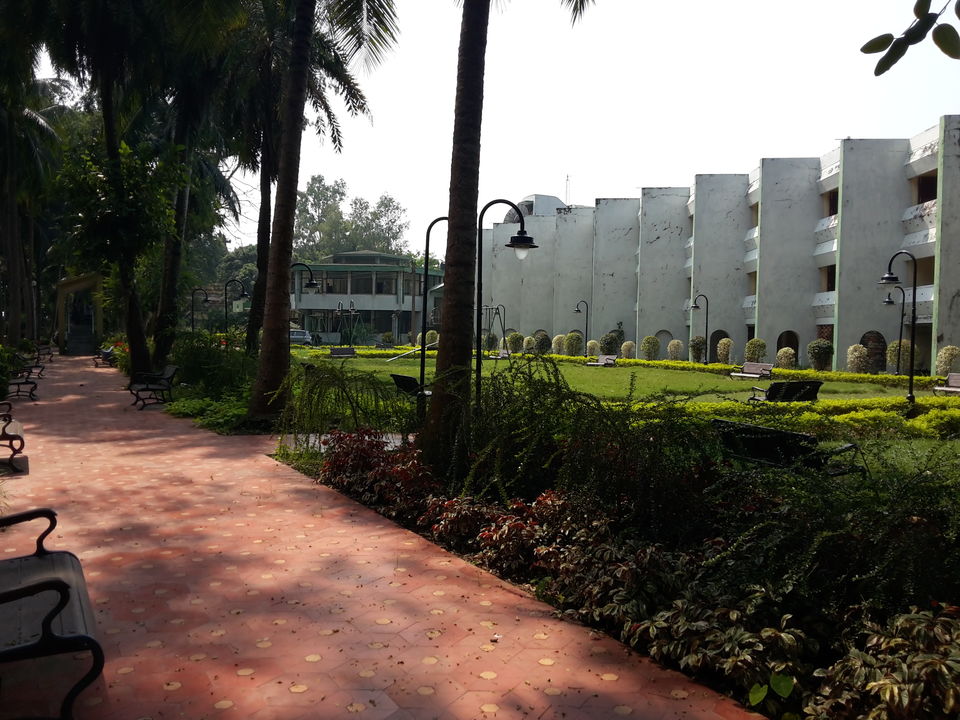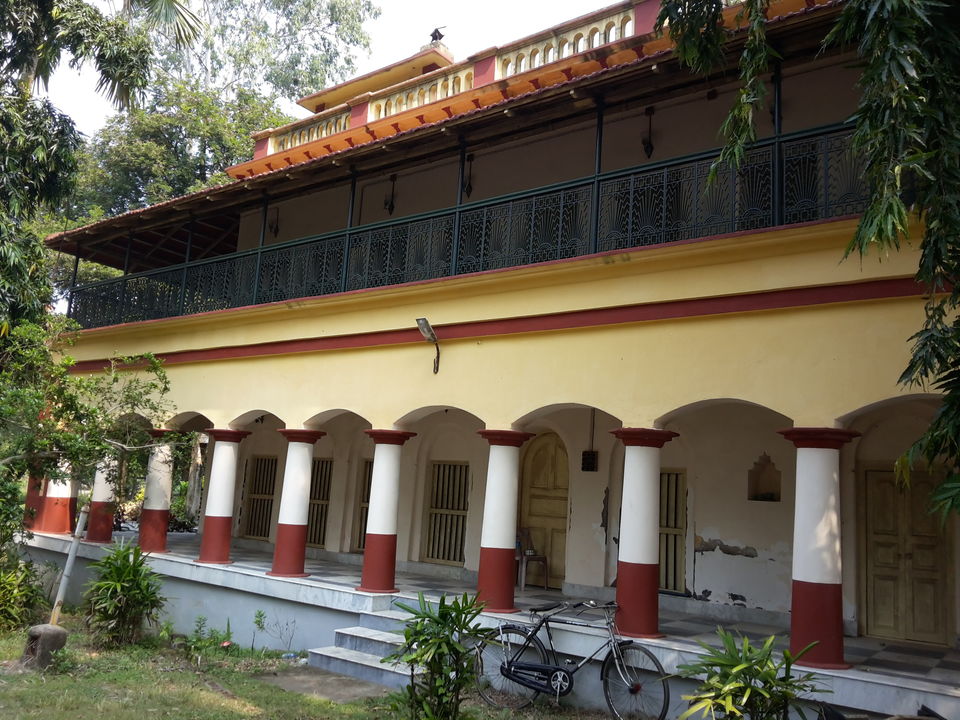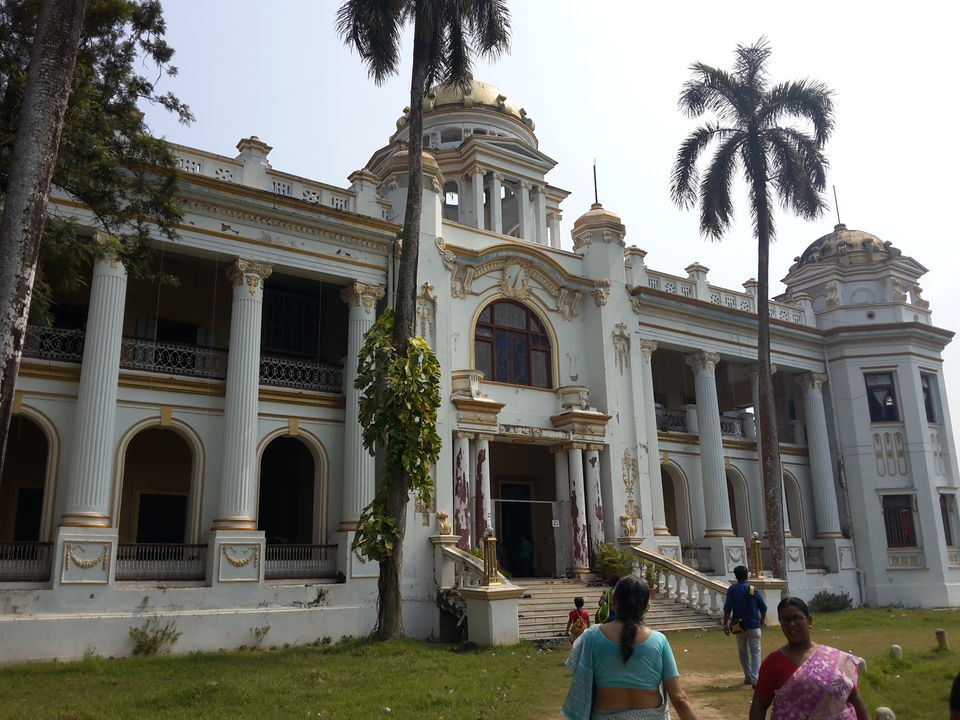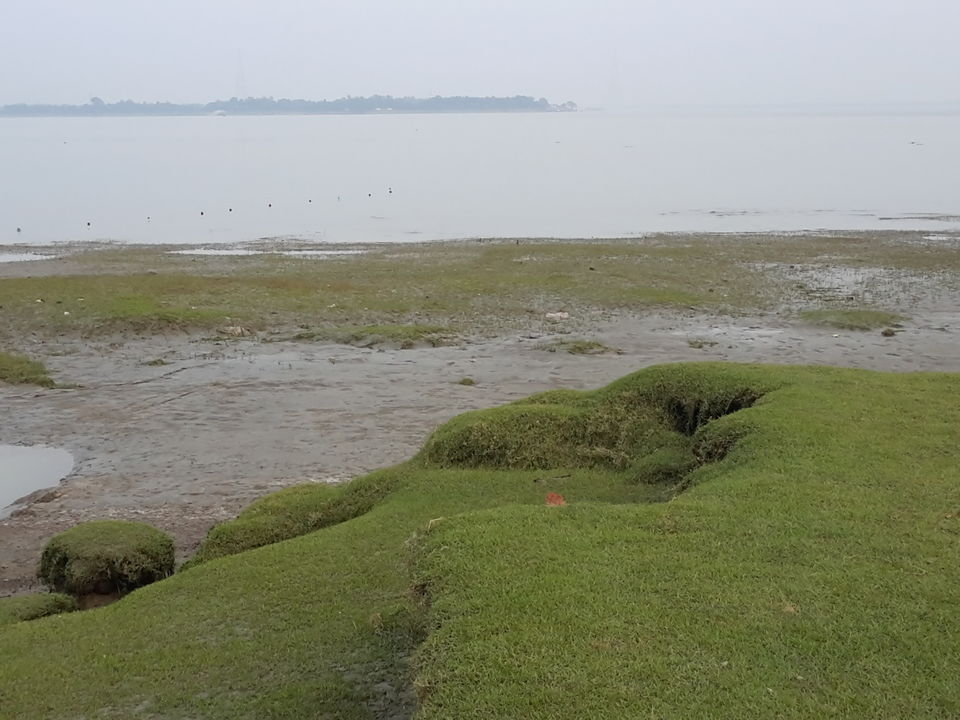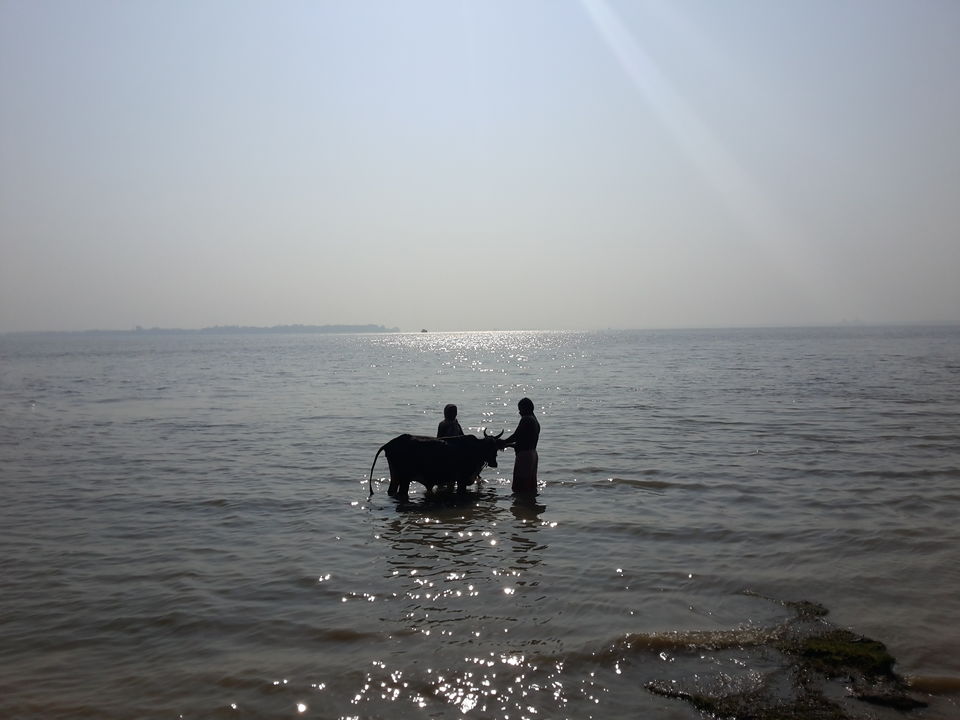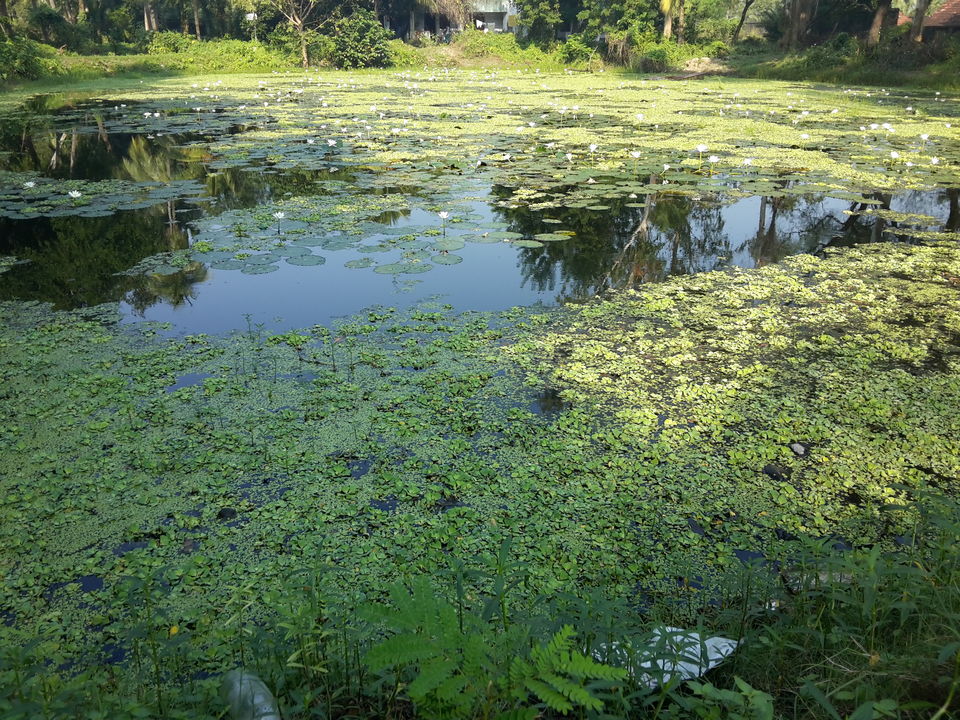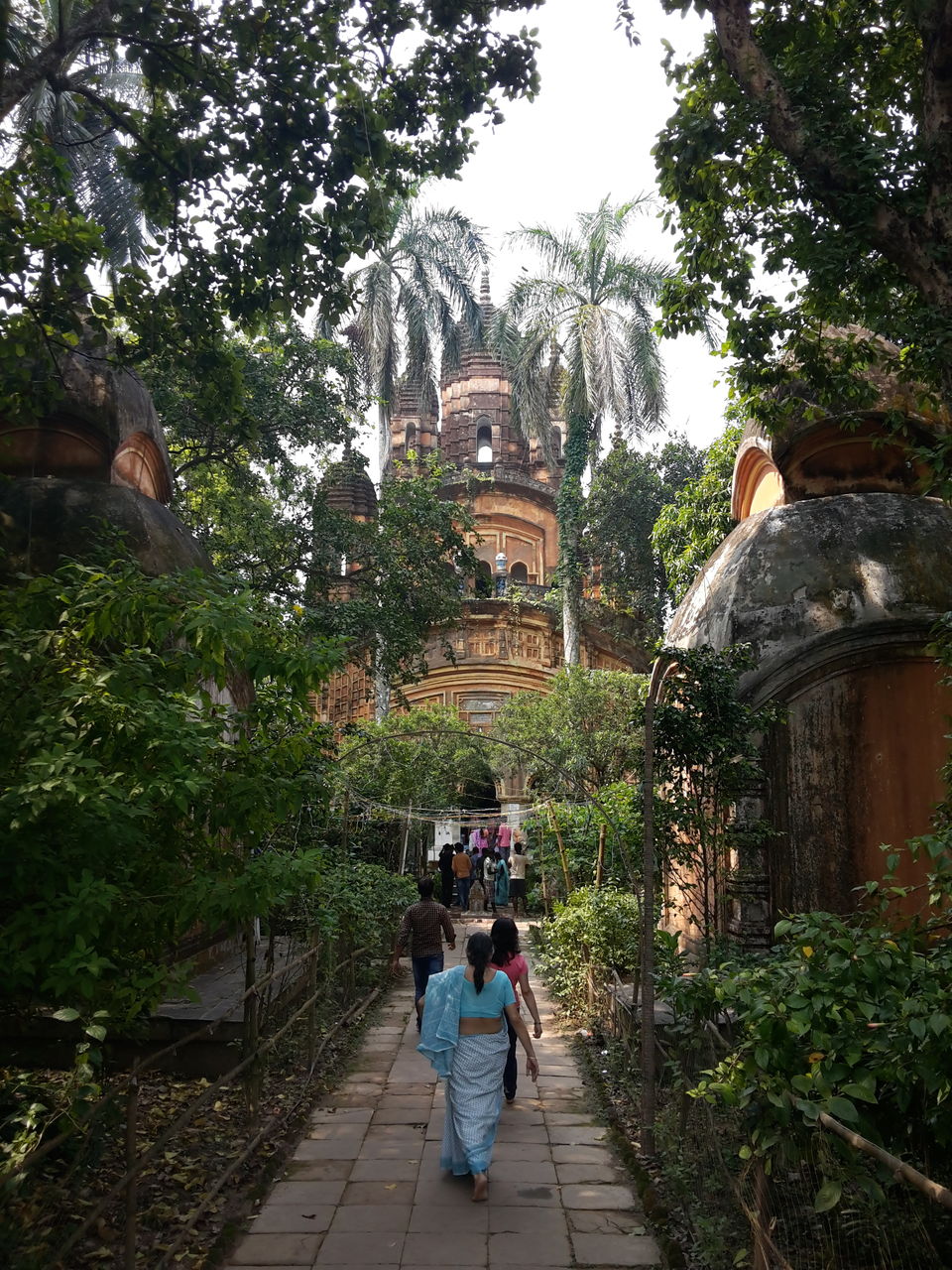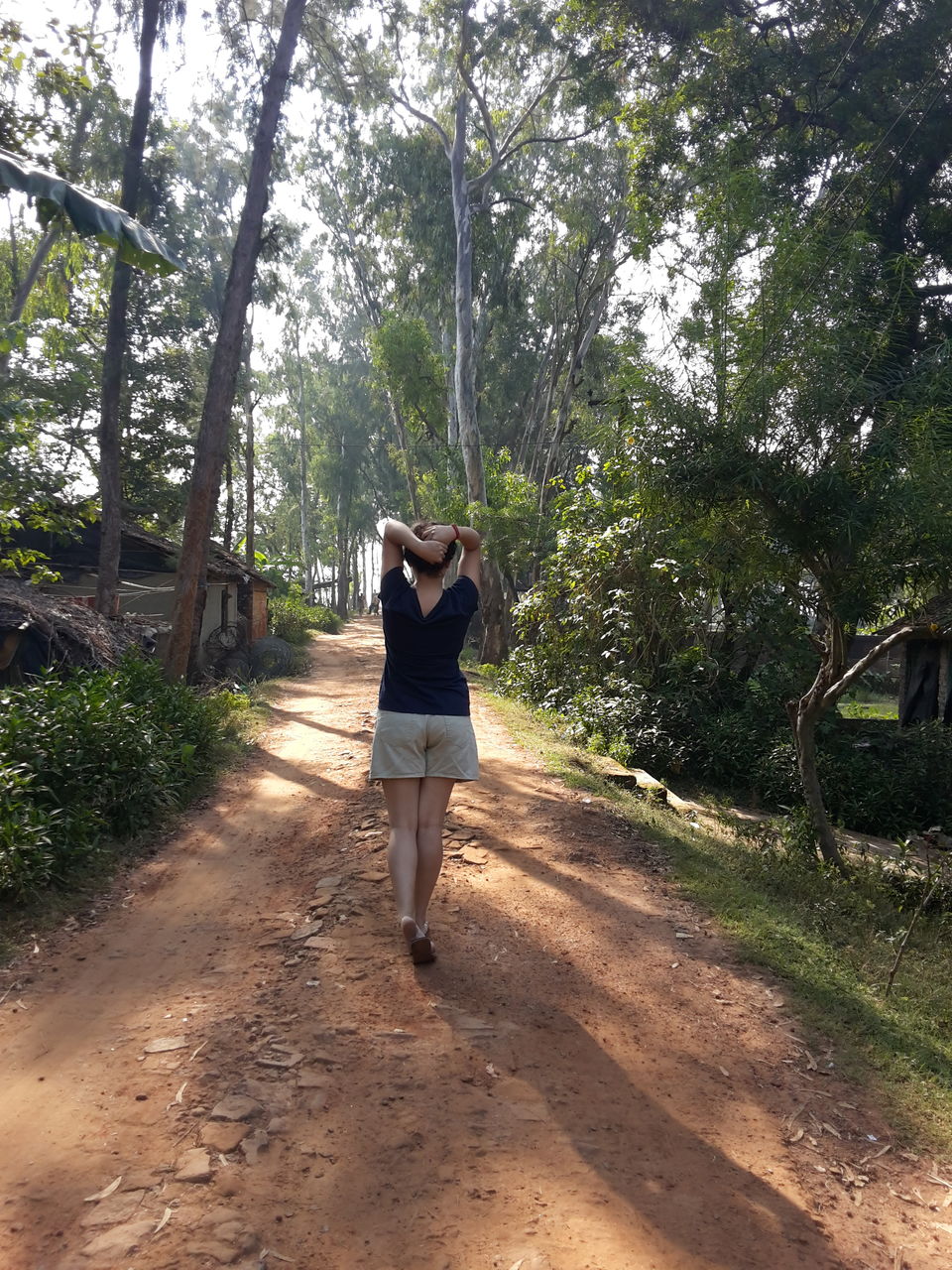 When the cacophony of urban life, race of deadlines, numerous errands, piles of daily chores and repetitive schedules rages against your limits of conforming to the monotony, the soulful voice inside calls for a break to indulge in tranquility. Scrolling through a list of probable places to visit near Kolkata at my work desk on a boring day, Gadiara was a place I quickly started taking interest in. Situated at the confluence of the rivers, Hooghli, Rupnarayan and Damodar, a place in the Howrah district, this was apt enough to spend a weekend at. The search engine yielded beautiful landscapes of the place specially during sunset. With an urge to relax by the water flow, I booked a room at Roopnarayan Lodge (it is a WBTDC undertaking).
A journey of around 85 kms could be covered by various means, you can take a bus or cab or just drive up! The city road sides gradually gives way to greenery and townships. Soon the expanses of buildings becomes crude in version, roadside markets, village type 'mishtir dokan', scum layered ponds, stooping trees and a feel of the rural Bengal sets in. Being a 'sholo ana' bengali, it seems we have a deep connection with the flowing river, the sight of which initiates a sense of serenity which ultimately takes over our hearts and souls. And by the beautiful Roopnarayan river was the lodge aptly named.
The lodge being a government undertaking is spread over acres. Ponds, gardens, vegetation and the residential plots occupy the area. The old lodge is now a heritage and residence is not allowed. The place is exactly what I wanted, a home away from home. The lack of glamour and simplicity of the location, seemed to express the rural environment in all its glory. The rooms are neat and tidy, staff-good and crowd-nil. The food is homely. One should surely wake up early and go for a walk along the banks of the river, it also provides great background for some superb selfies ;) !
In a three day trip, I planned to spend 2 days relaxing, reading, swinging, walking and sleeping all my time. So that left only one day to go sight seeing. Other than scenery the place did not have much to offer. One could visit the Mohisadal Rajbari, the Gopalji and Ramji Temples. A steamer from Gadiara to Geonkhali and a bus or cab from the ghat would take you to your destination. Apart from the rajbari the temples are in a dilapidated state. One can enjoy the innumerable mishtis or sweets at the local shops.
The best part of the trip was the evening spent by the river. Sitting on the benches by the river one could view the faint lights at a distance, the soft waves washing on the embankment, the relics of the forts reminding its past era, the locals returning from work and the cattle walking slowly after a days grazing!