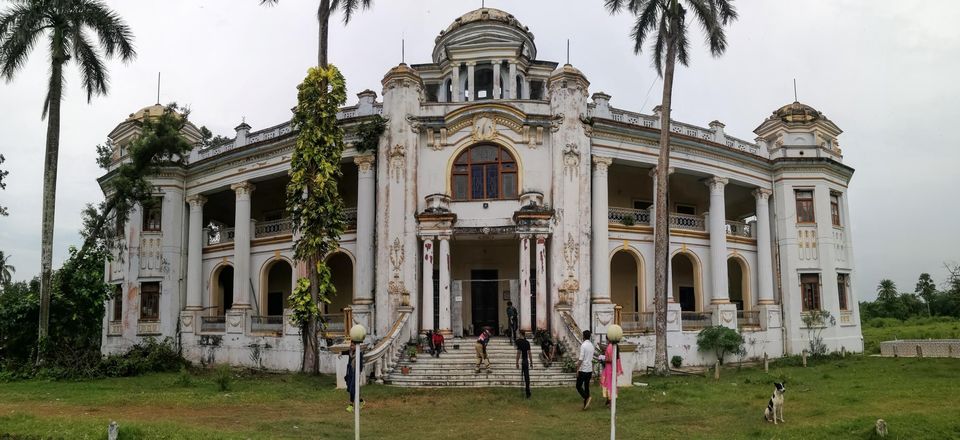 I have a rather peculiar preference of travelling to places (be it a long holiday or a weekend getaway) which are not conventionally explored by travellers. This fairly unshared trait of mine reaped quite fruitful results for me during the pandemic period. We, two friends, decided to spent an idle Sunday in a place near to our home (Kolkata) where there won't be much crowd so that we can follow the social distancing guidelines, on the other hand, we wanted to explore a place which is not mainstream as far as popular weekend getaways are concerned. So, after a brief but extensive screening process, we decided to go to "MAHISHADAL RAJBARI" in Tamluk block of East Medinipur.
We hopped into our car and drove straight to Mahishadal, taking breakfast on the way. You will reach Mahishadal from Kolkata within 2:30 hours in a fine Sunday morning. Route is: Kolkata-Kona Expressway- NH 116 through Dhulagarh, Bagnan and Kolaghat - then turn left to take Haldia road upto Nandakumar- From there 10 kms inside the main road and the destination is there.
The Rajbari is a grand two-storeyed building with a central dome and two long pillars in periphery and surrounded by a large moat on three sides. It looks very royal from outside. There is a small cannon placed outside which was used by the monarchs. At about 5 mins from the frontside of the Rajbari, there's a pond called 'Sahebdighi' which used to be leisure garden for the kings and British officers.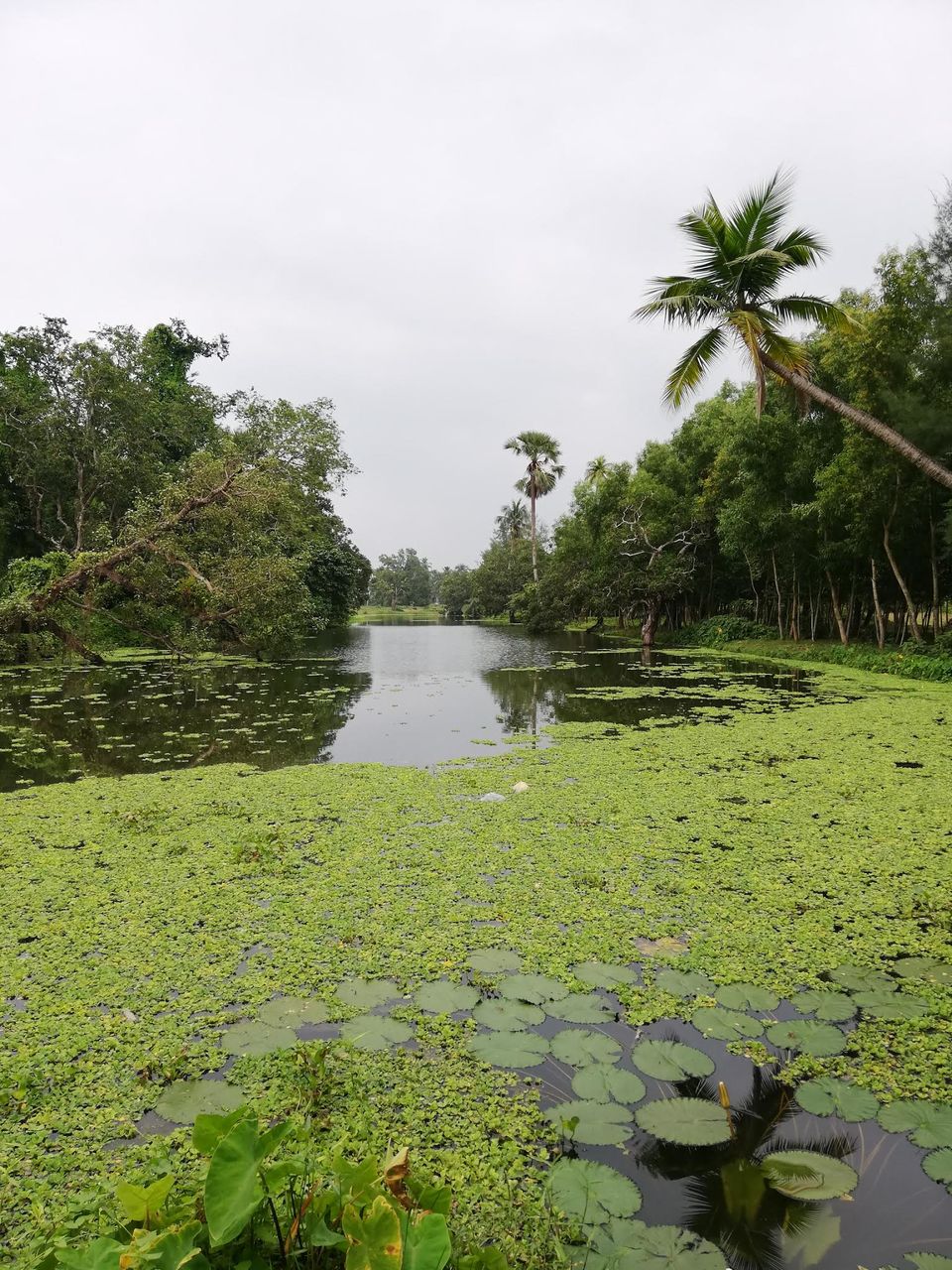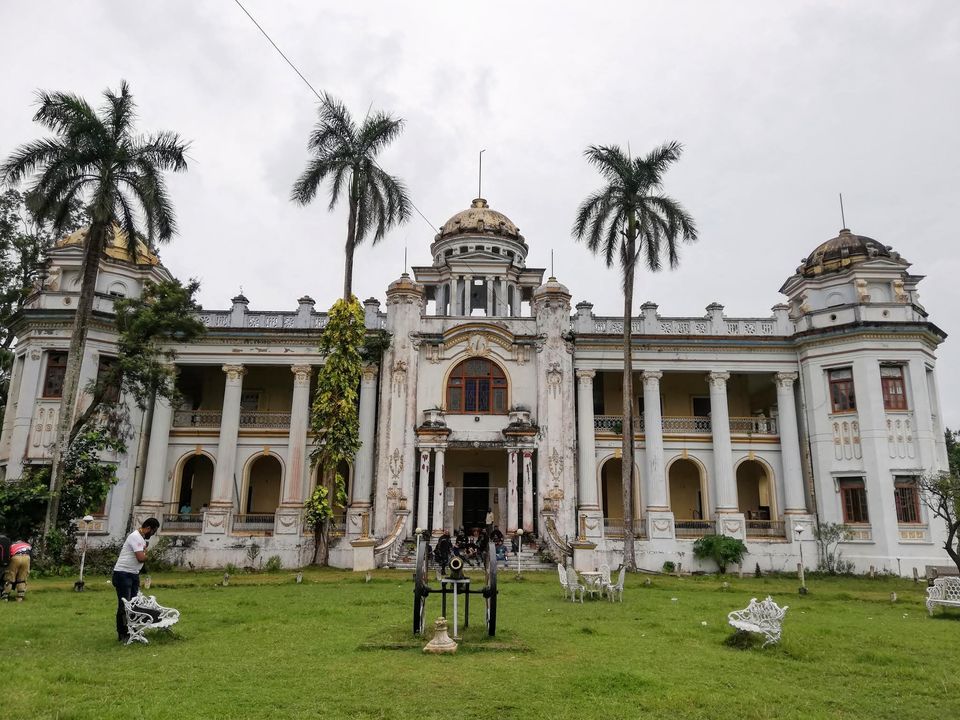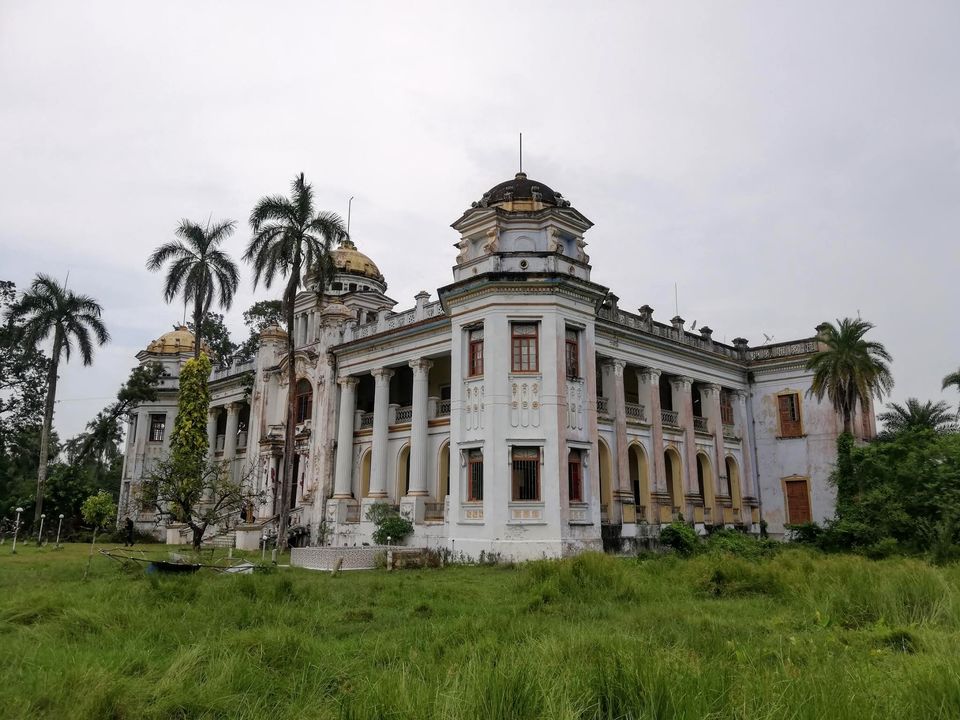 There is an exhibiti0n museum, on three of the rooms, where one can see all the vintage things used by the royals. There is one weapons room with lots of victorian age swords, axes and spears. There's gramophone, fancy mirrors, a 19th century piano; what seemed most fascinating to me is the 'hunt hall' where animal skins hunted by the Maharajas were on display. During those times, hunting was not prohibited by law and it was one of the most lavish leisure time activities for the rich strata. And, the land on the west bank of Hooghly near its mouth was covered in dense forests and a grazing paradise for lots of deers, small bears even tigers. The entire corridor is ornamented by antelope and gazelle horns. The authority charges a meagre 10 rupees for the museum tour. Photography is not allowed inside the hall.
One can stay overnight (in the first floor) also to experience the essence of the Rajbari. Prices may fluctuate seasonally.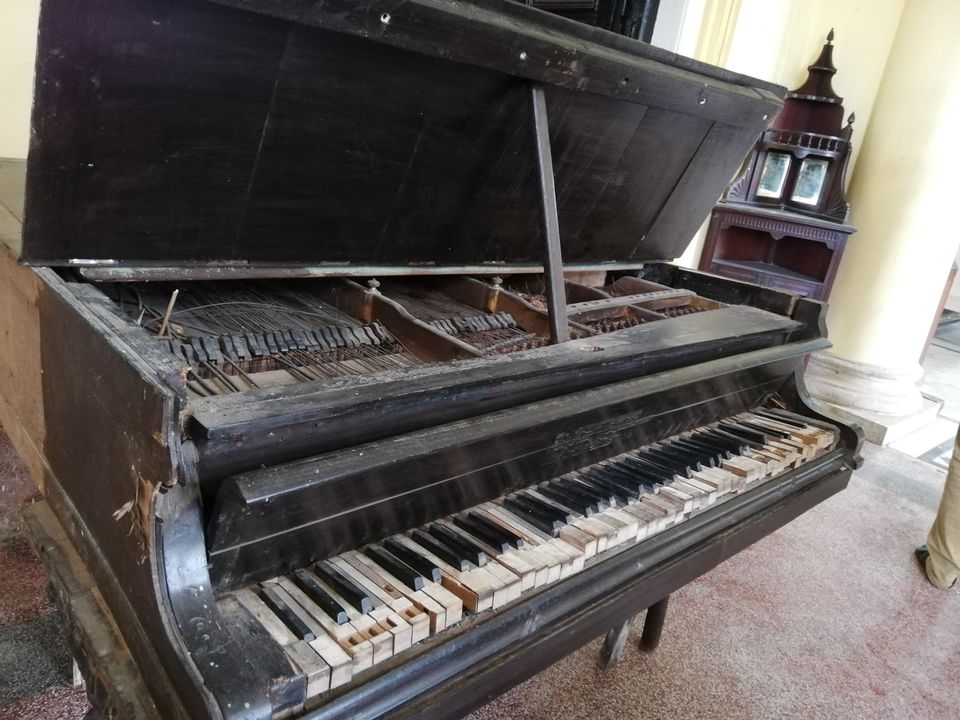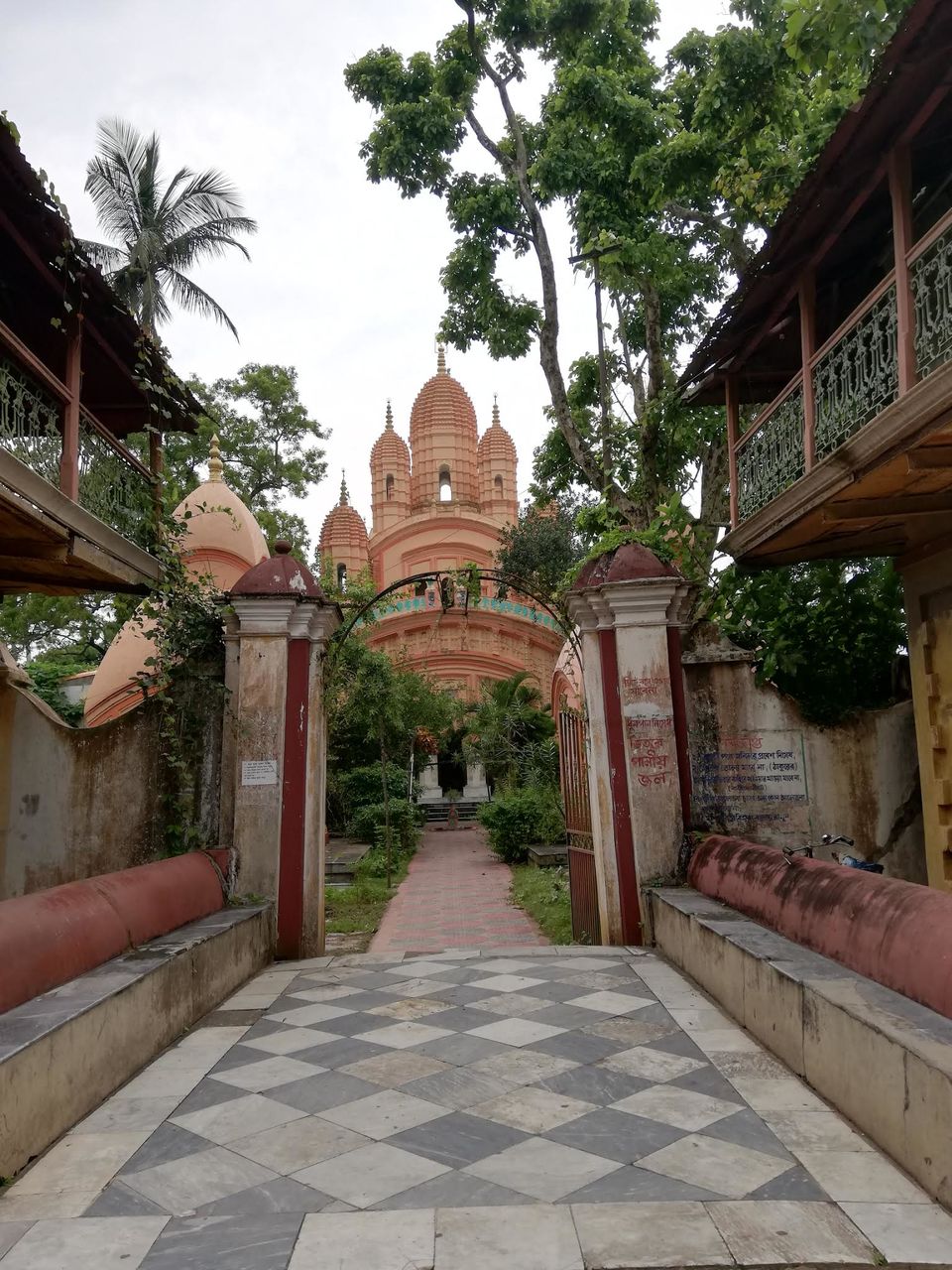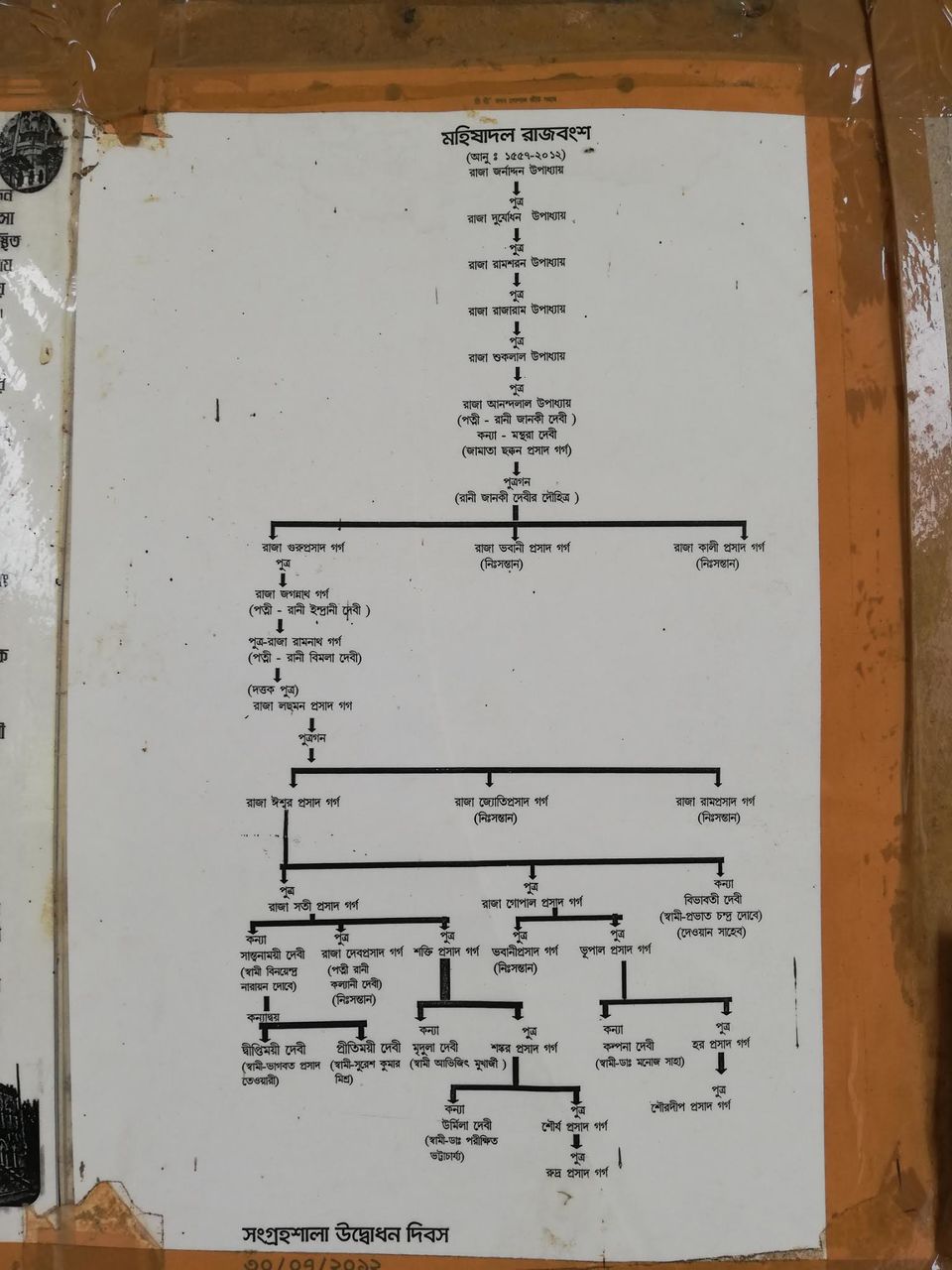 From the majestic Rajbari, we went to a village called Geonkhali. This place has a historical importance as it is the place where the Upadhyay Raj Family (of Mahishadal) first encroached in the 16th century from up north. It is situated at the confluence of three major rivers of South Bengal (Hooghly, Rupnarayan and Damodar). It can also be approached from Gadiara (Howrah district) and Noorpur (South 24 Parganas district). The panoramic view of the river here is really breathtaking. The meeting point of river makes the water-body so wide that you can barely see the other shore. The road goes just parallel to the river bank and the drive here for 1-km stretch is beautiful. There is also a resort "Geonkhali Resort" just beside the road where one can spend the weekend in serenity. There are extensive ferry and launch services between Geonkhali, Gadiara and Noorpur.