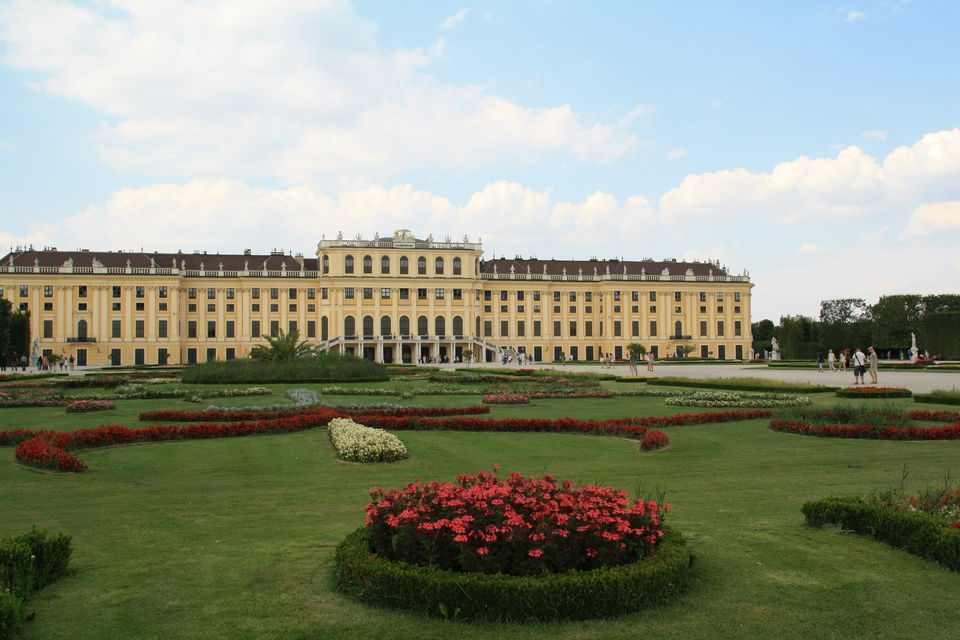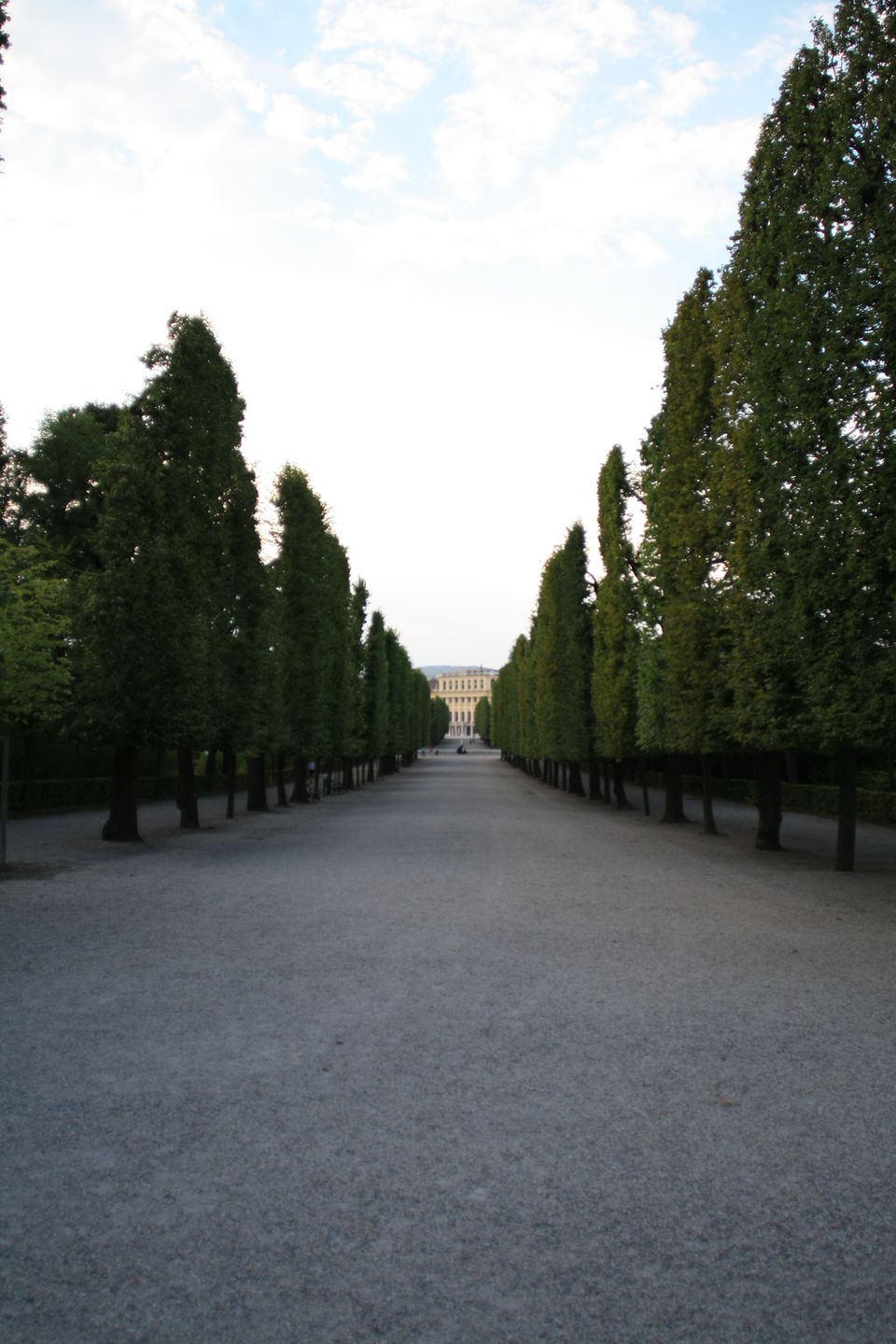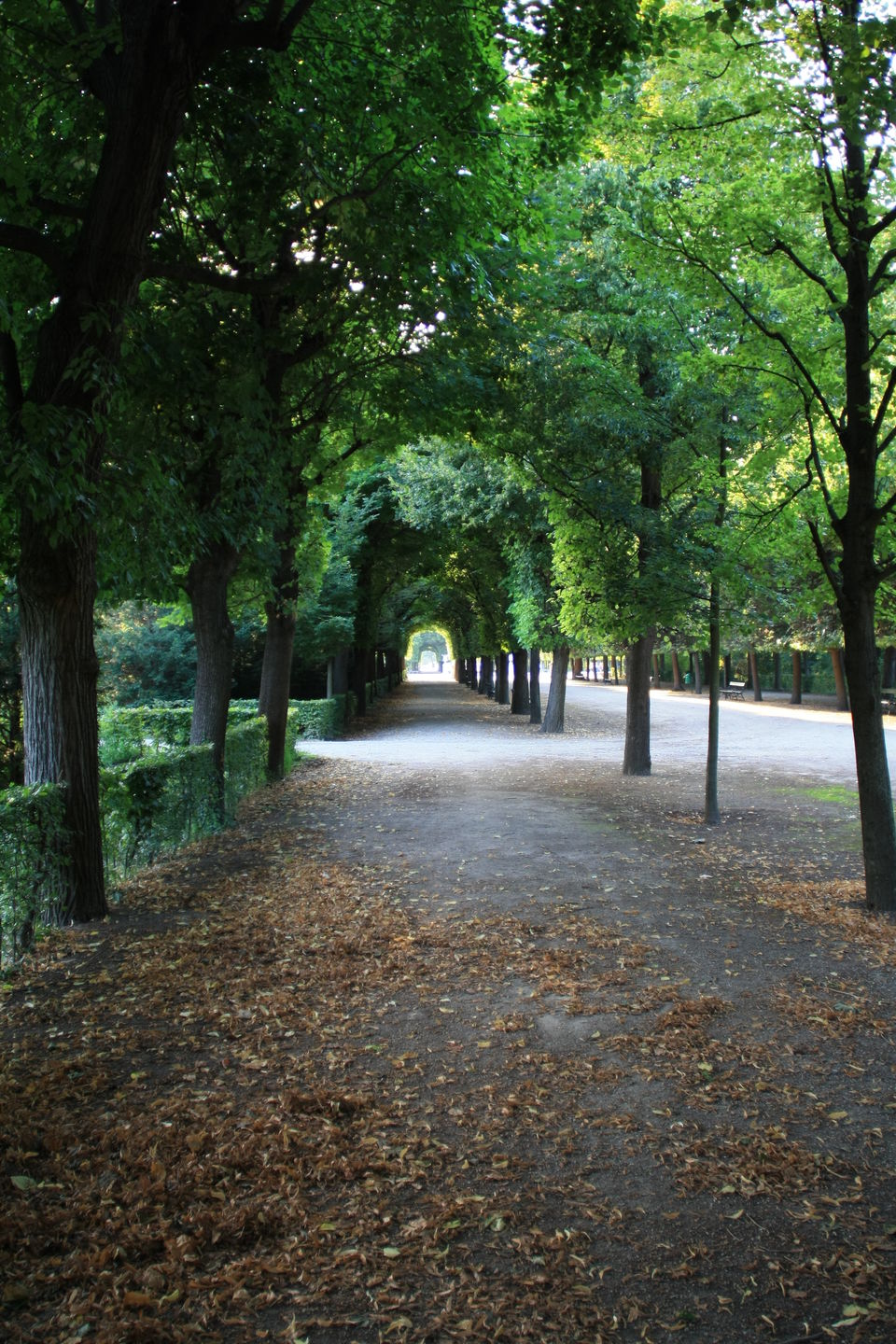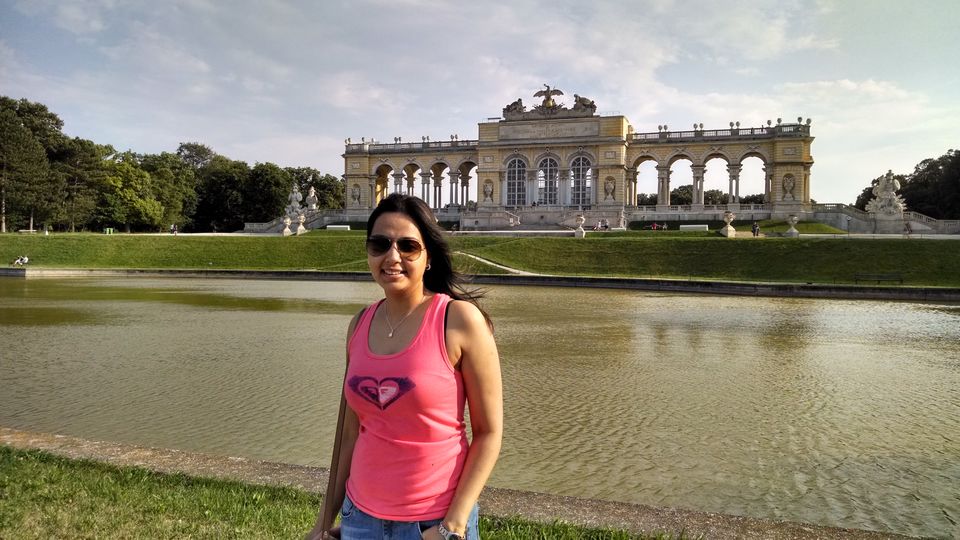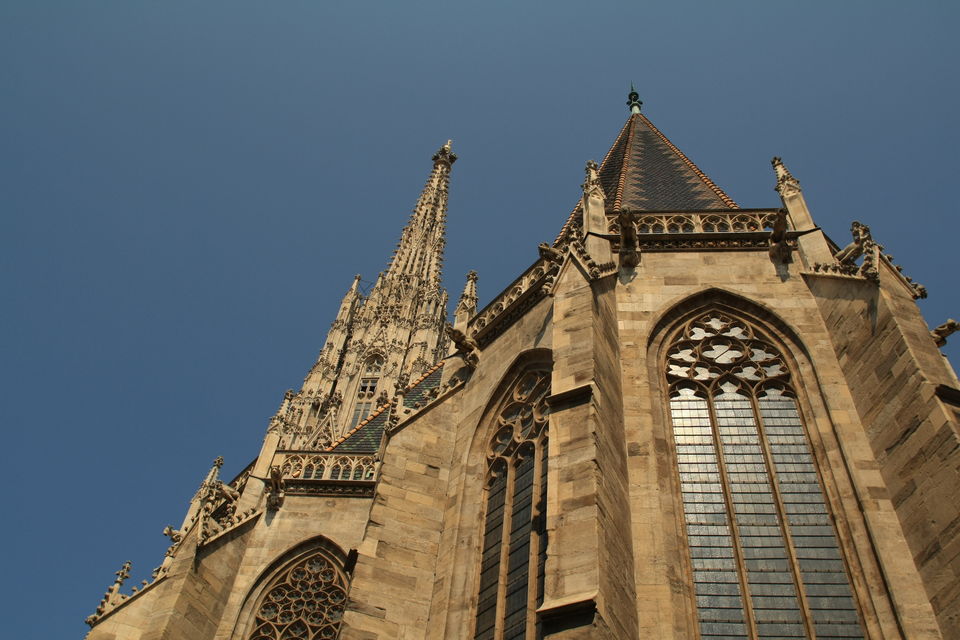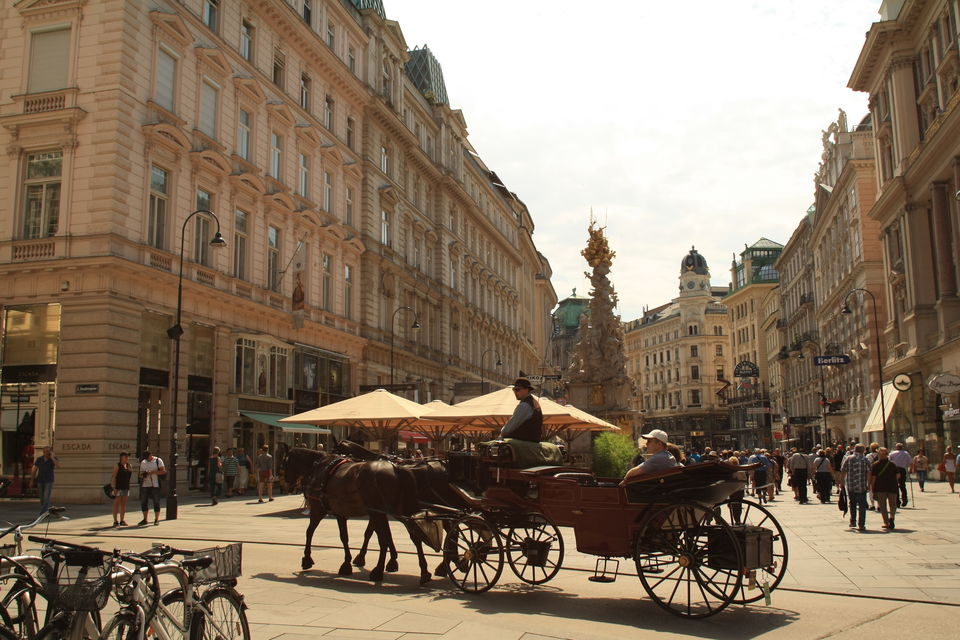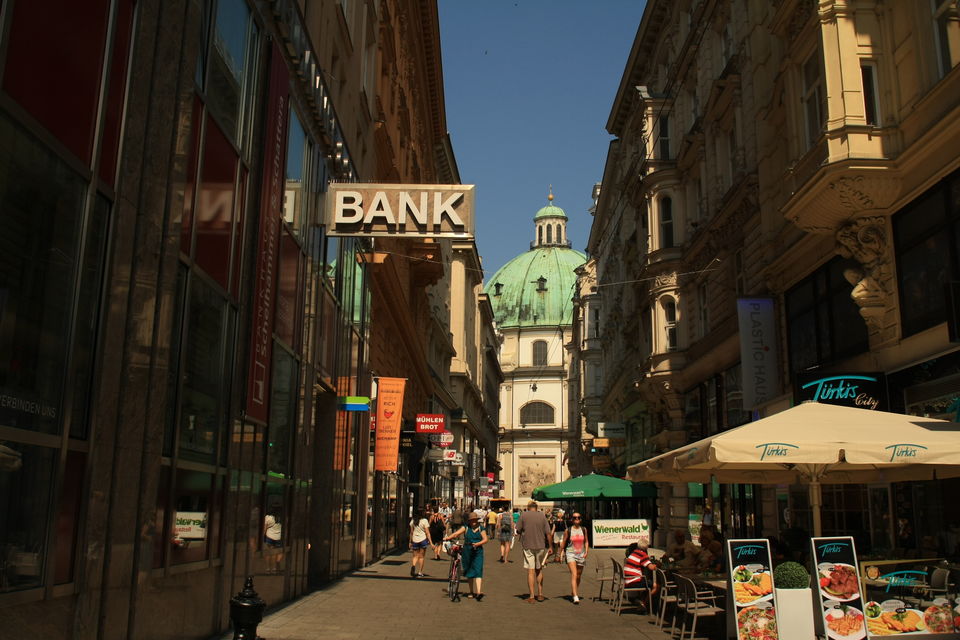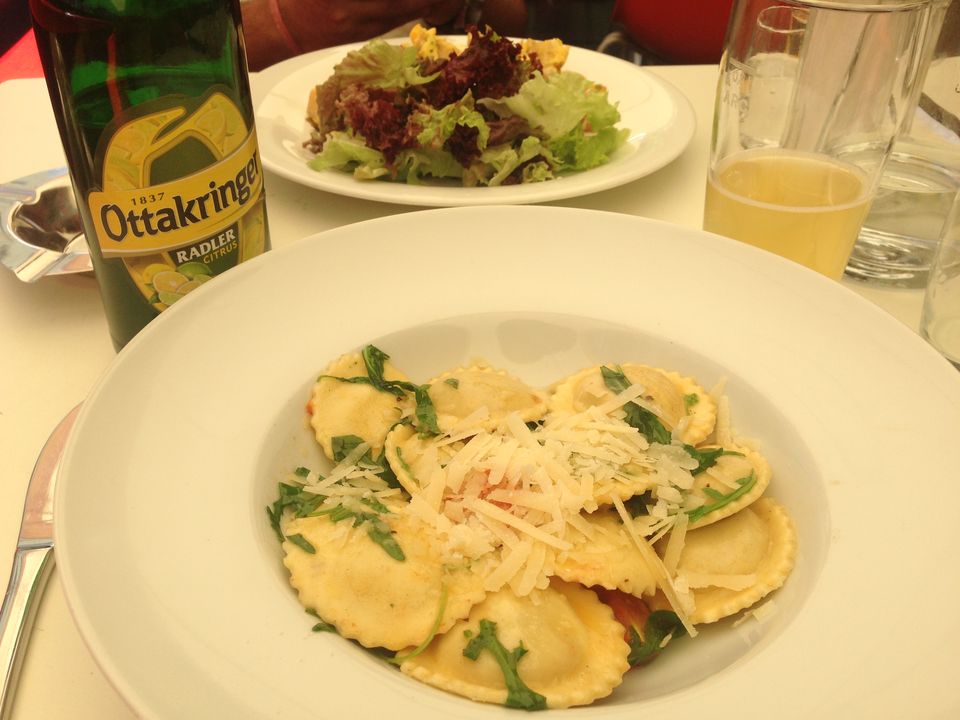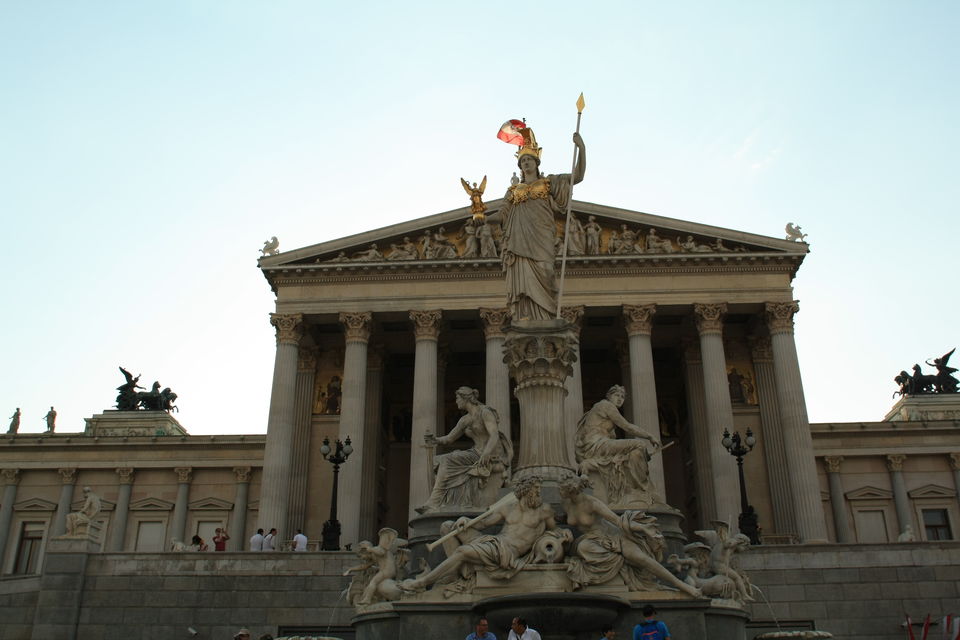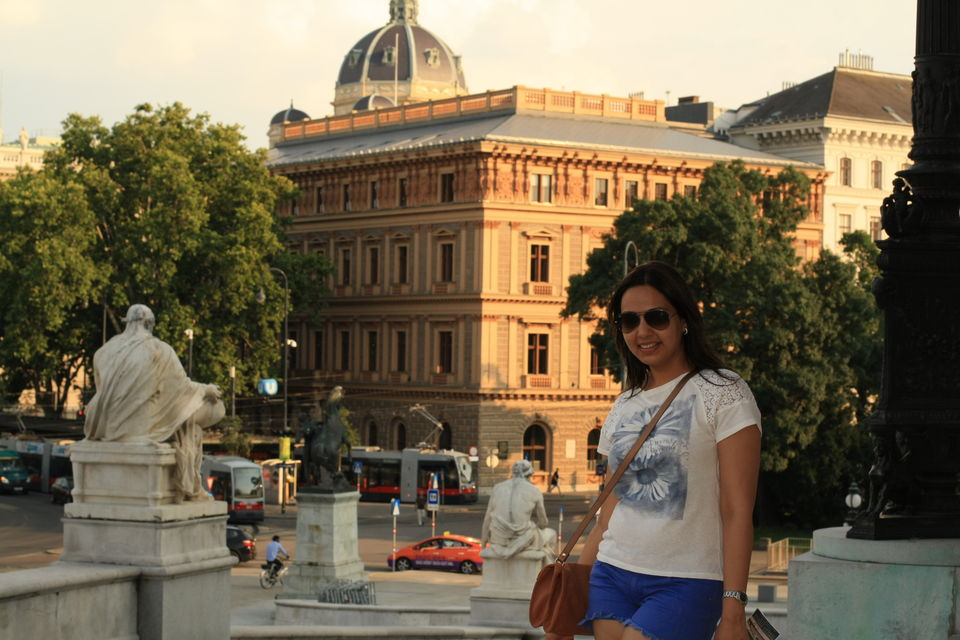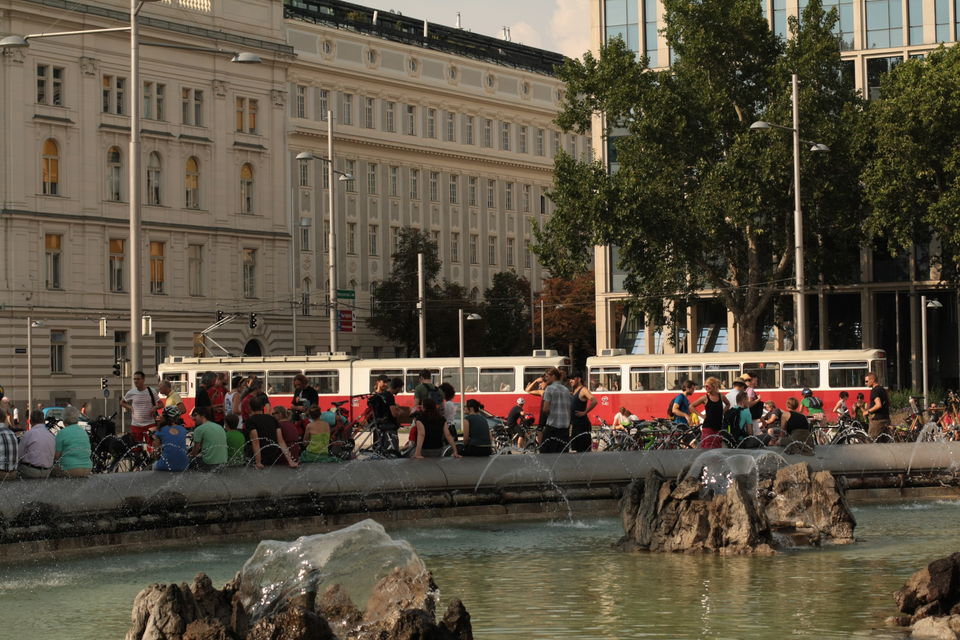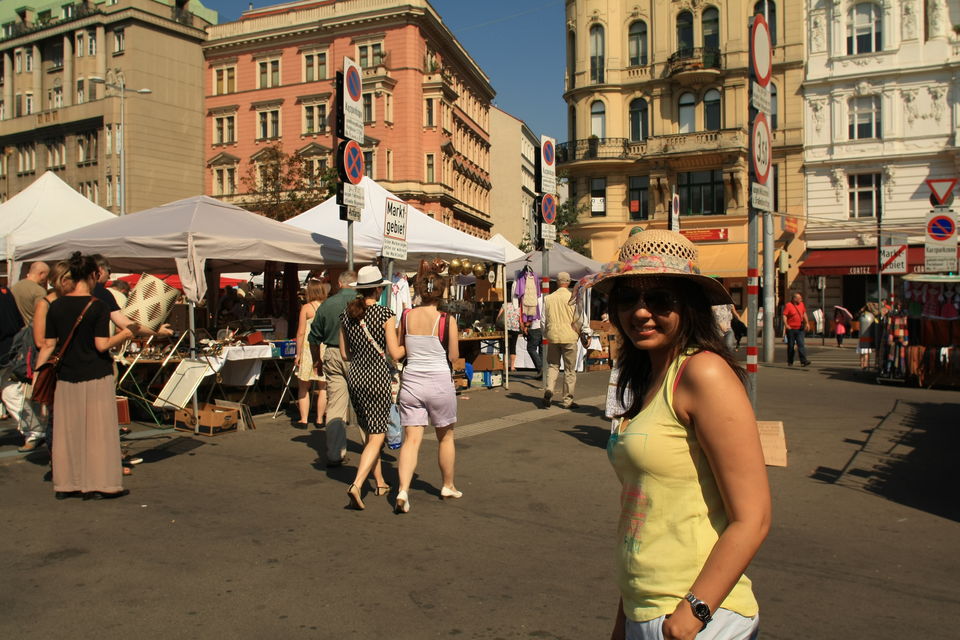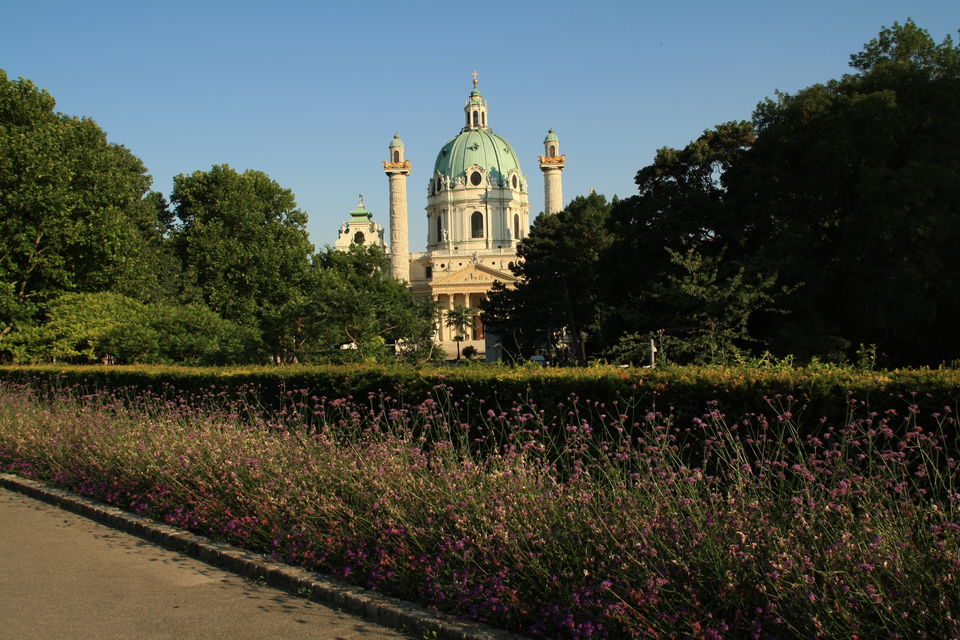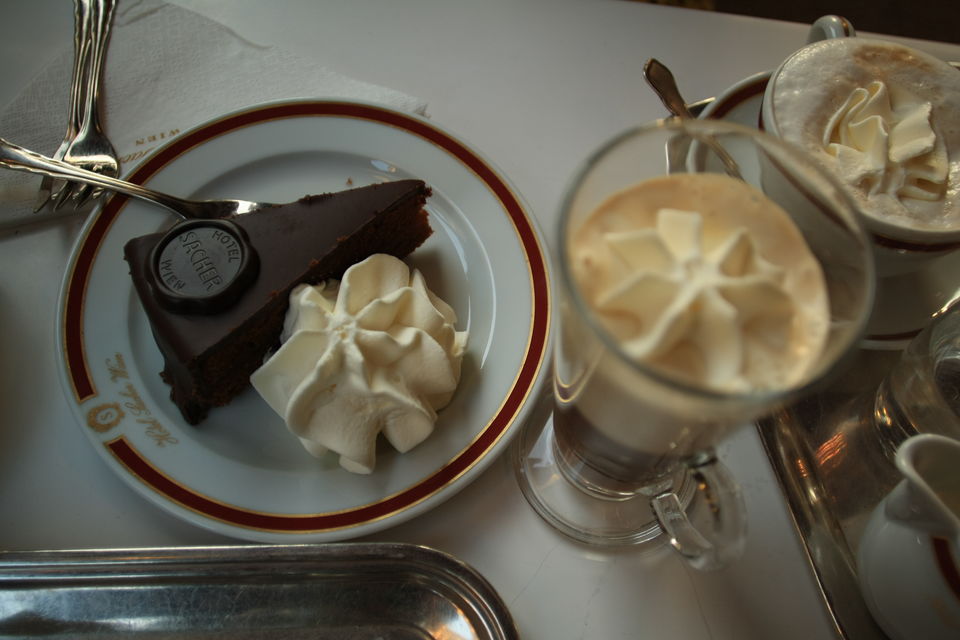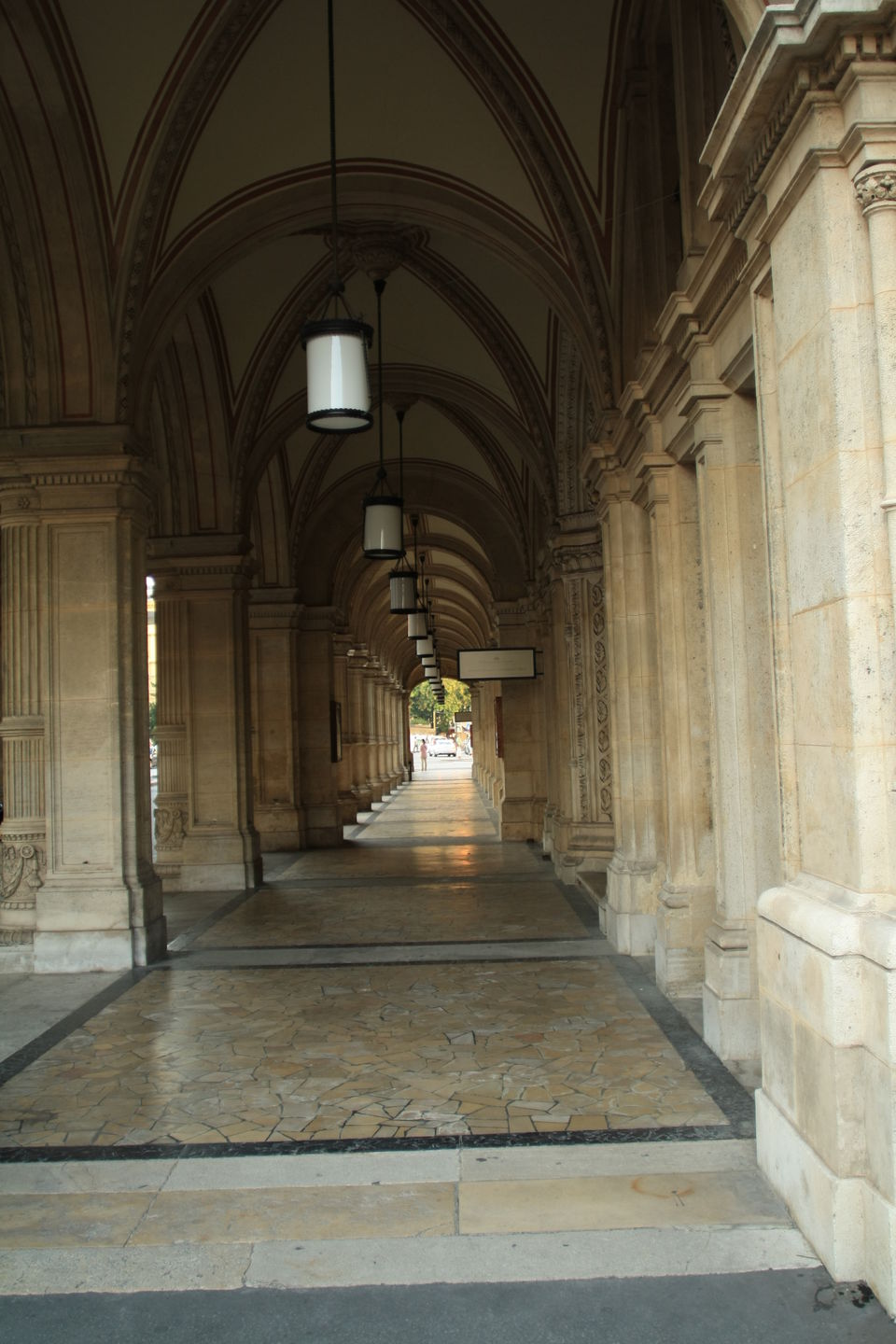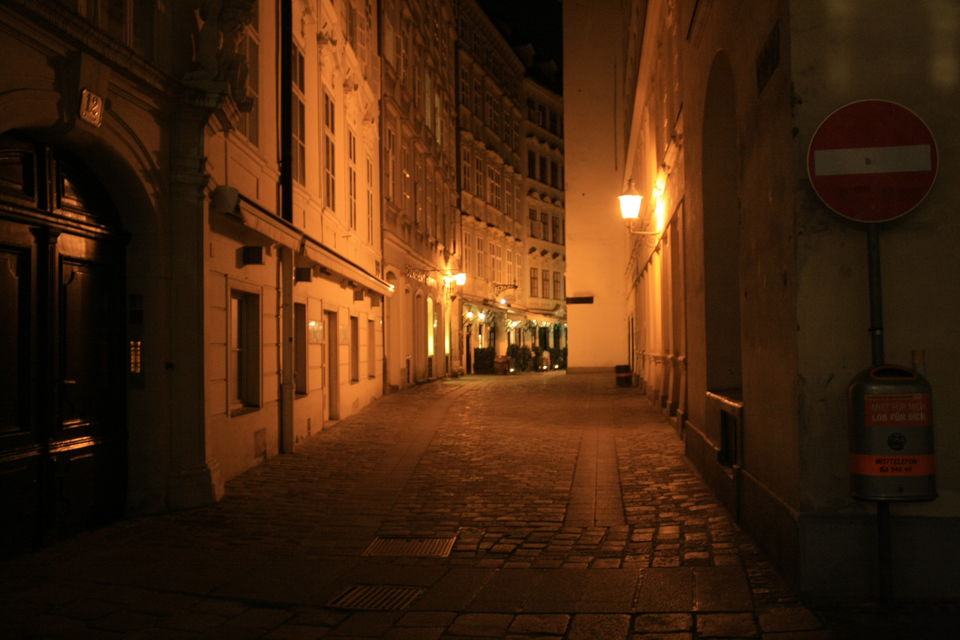 I stopped by a roadside café in Vienna (or 'Wien' in German) for breakfast. I had arrived that morning itself and was eager to try the world famous Viennese coffee. The young and swift waitress quickly got my cold coffee, topped with fresh whipped cream and chocolate chips – it had the perfect balance of flavors. I was already looking forward to my next few days in one of the coffee capitals of the world.
Late afternoon, I headed to the grand 'Schönbrunn Palace' ('Schönbrunn' stands for "beautiful spring"), a World Cultural Heritage site and Vienna's most-visited sight. It was the former imperial summer residence of the royal family of Habsburgs with its history spanning over 300 years. As it was quite hot outdoors, I decided to take a tour of the interiors of the palace. The palace, constructed in baroque architecture, had more than 1,400 authentically furnished residential and ceremonial rooms of the Imperial Family but one could access select rooms in the self-guided tour. In the evening, I headed to the vast pathways and splendid gardens surrounding the palace (do remember to wear comfortable shoes as a lot of walking is required.) The gardens pointed to a 60 metre high hill called the 'Gloriette.' I walked up to the observation deck to enjoy the spectacular views of the entire vicinity. Tired and hungry by then, I went to a café inside the palace premises. The courteous waiter introduced me to one of Austria's popular desserts – the 'Kaiserschmarrn' (combination of words 'Schmarren' (shredded pancake) and 'Kaiser' (emperor)), named after an Austrian emperor who was very fond of it. It was actually a meal in itself, comprising a light caramelised pancake dusted with icing sugar and served hot with plum sauce.
Next day, I began my city tour quite early as the afternoons would get quite warm. One of the key attractions in the city centre was 'Stephansplatz', a square at the city center of Vienna. It is named after its most prominent building - St Stephen's cathedral, one of the tallest churches in the world. The cobbled streets were full of horse chariots carrying visitors around to explore the city center. Other attractions like the Opera House, Hofburg Palace and Parliament were also close by. For lunch, I stopped by at one of the street cafes in 'Mariahilfer Strasse', which is Vienna's longest shopping district. The waitress suggested a drink called 'Ottakringer Radler', a 50:50 mixture of beer and sparkling lemonade. Manufactured by Ottakringer, a famous brewery in Vienna, the drink was light and very refreshing. Paired with a spinach ravioli, it was a perfect lunch on a relaxed afternoon.
I spent the rest of the day traversing the city in its efficient trams or just strolling around the lanes covering other spots like the magnificent Belvedere Palace. Vienna has the sixth largest tram network in the world and a very efficient public transport system. I hopped onto a tram which took me back memory lane as I enjoyed the city architecture while the tram glided slowly with its bell ringing every time it moved off a station. I stopped by a fountain square, busy with groups of cyclists stopping by to catch a breath, teenagers flocking in groups with their skating boards and musicians gathering around to play their instruments.
Next day was Saturday and I had reserved it for a visit to the popular 'Naschmarket' where a weekly flea market was held in addition to the regular fruit and vegetable stalls. While I made sure to reach the market early around 10 am, I was surprised to see a huge swarm of people already there busy stocking up their groceries or simply enjoying a relaxed breakfast. With over 100 stands, this colourful market offered everything from gastronomic delights to a unique shopping experience comprising old artifacts and antique objects like film cameras, ceramic crockery and brass knives. A small tip – make sure to carry enough cash. As the day got warmer, I decided to sit at a roadside cafe in the busy market and sip some 'aperol' while observing visitors pass by and vendors conduct their usual business. After resting my tired feet for a while, I headed to 'Karlskirche' (St. Charles' Church) located near 'Karlsplatz' tube station and known for its outstanding baroque architecture and a magnificent dome.
I had to try the much recommended 'Sacher-Torte', a rich chocolate cake. I visited 'Café Sacher', a typical Viennese coffee-house situated close to the Opera House and a popular meeting spot. Though a bit expensive, the 'Sacher-Torte' tasted divine. It was thinly coated with apricot jam with chocolate icing on top and served with unsweetened whipped cream. I paired it with 'Vienner melange' (similar to a cappuccino, but topped with cream) and it turned out to be a lavish treat.
As sunset approached, the mood was set to explore the romantic by lanes of this charming city. The quaint cobbled stone streets with beautifully crafted exterior walls and wooden doors of apartments and restaurants; well-lit with intricate lamp posts were thronged by photographers and theatre artists in lovey-dovey poses. Vienna has so much to offer – for coffee connoisseurs, theatre and music lovers, admirers of art and culture and food and shopping freaks. No wonder, it has been declared several times as one of the most livable cities globally.