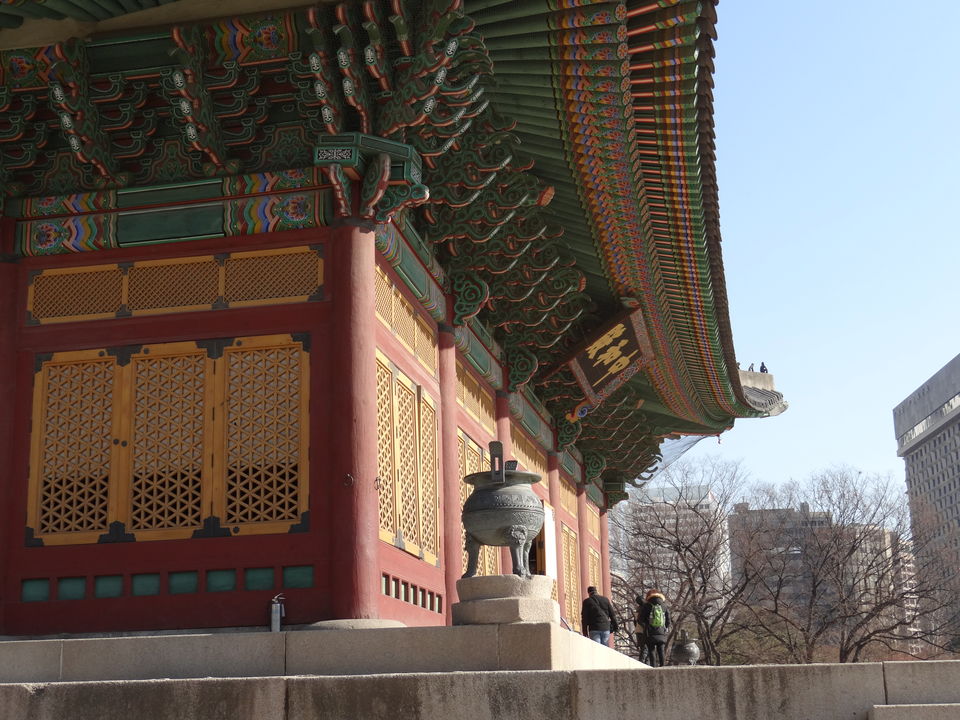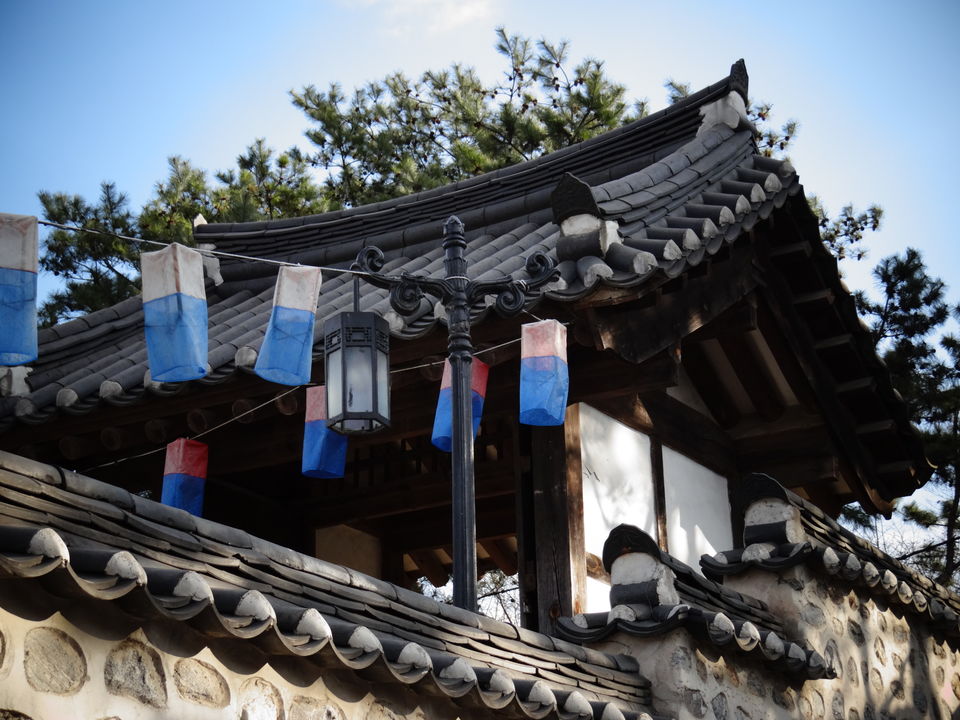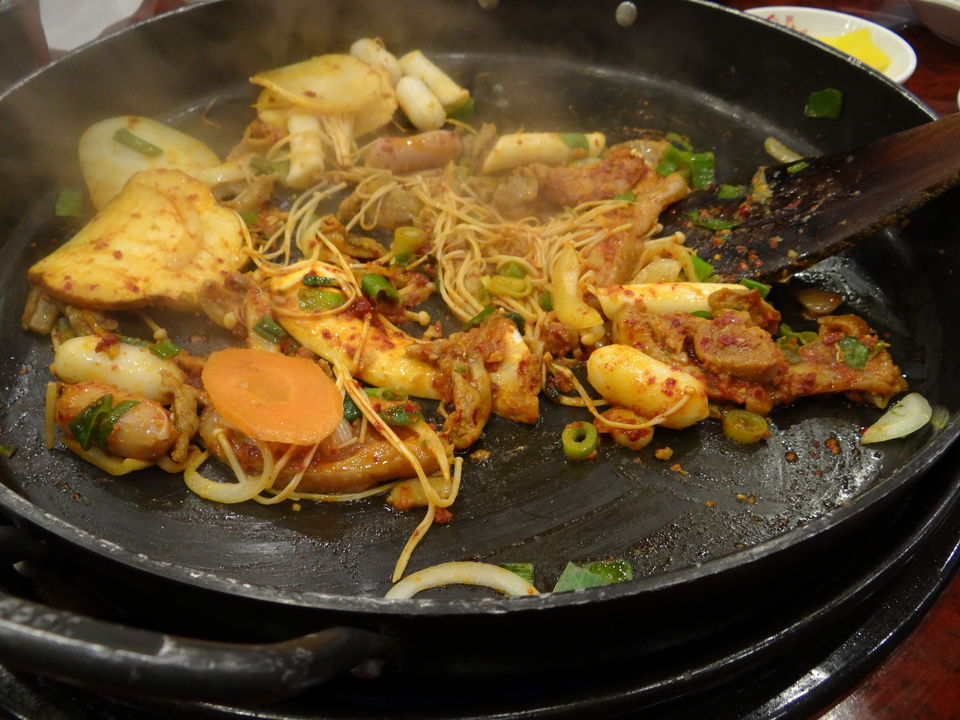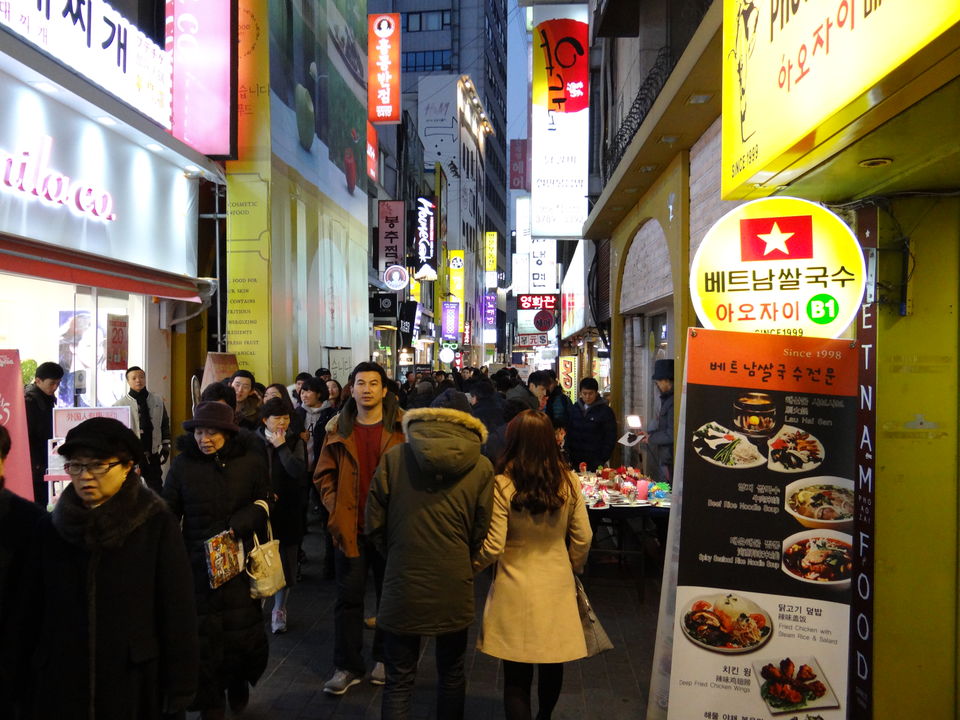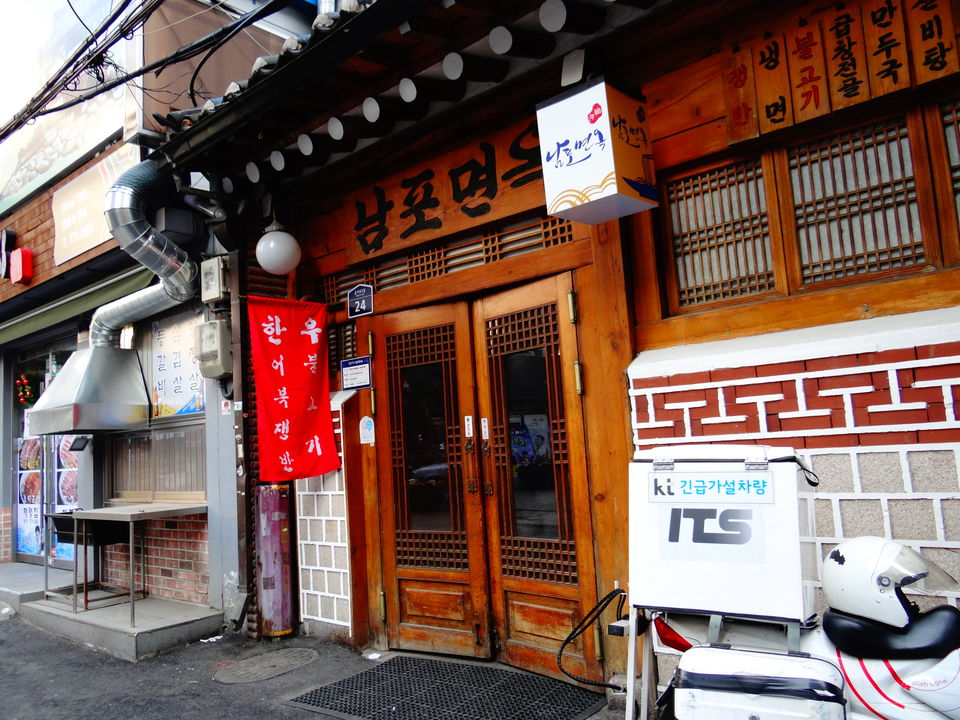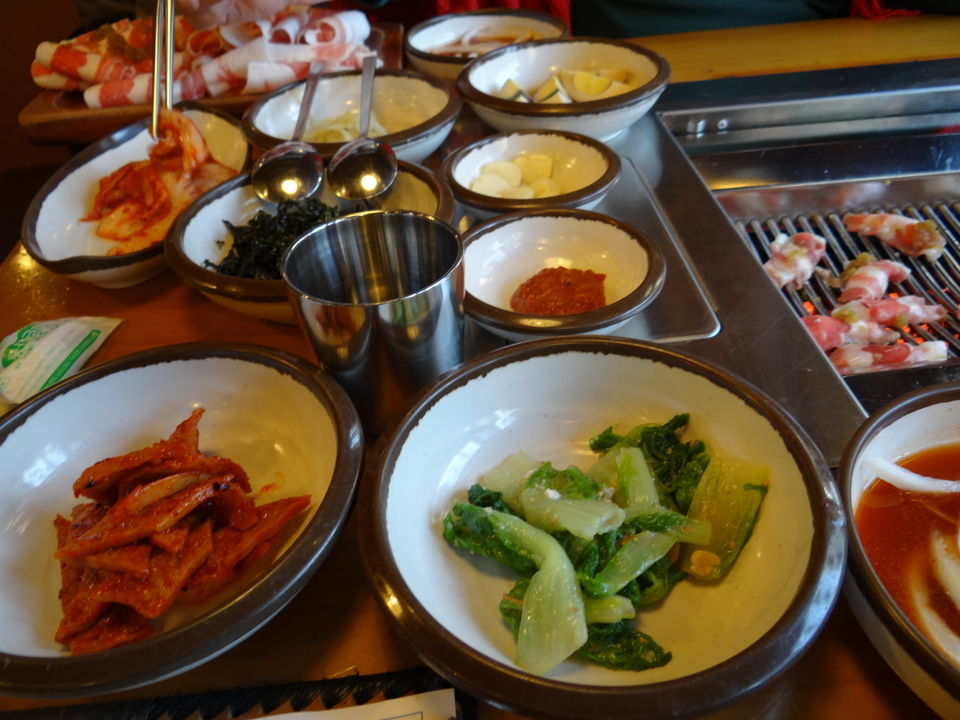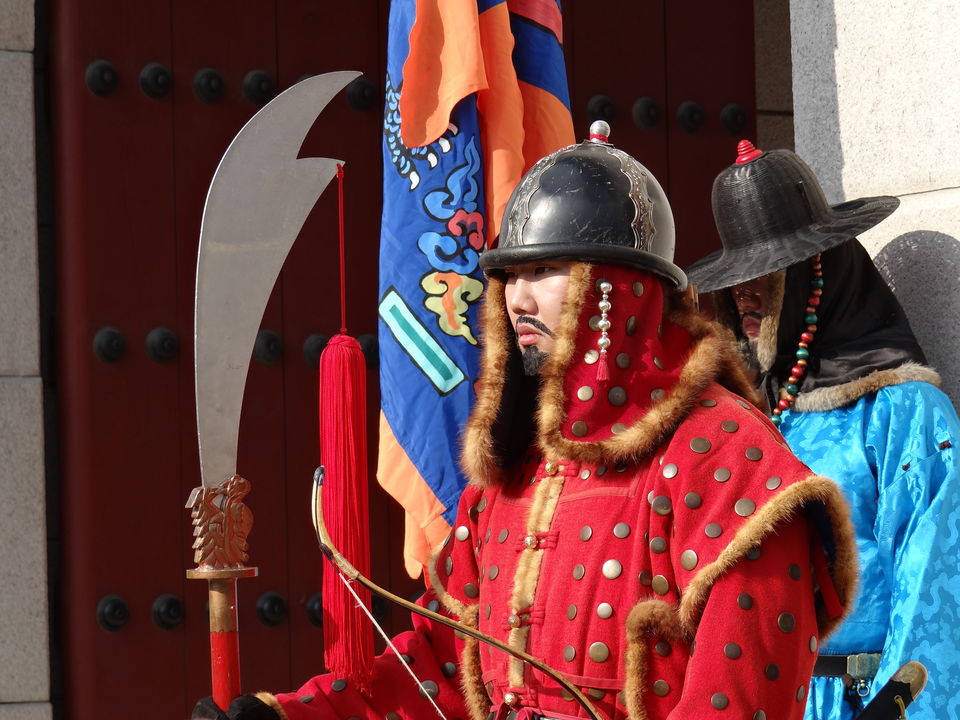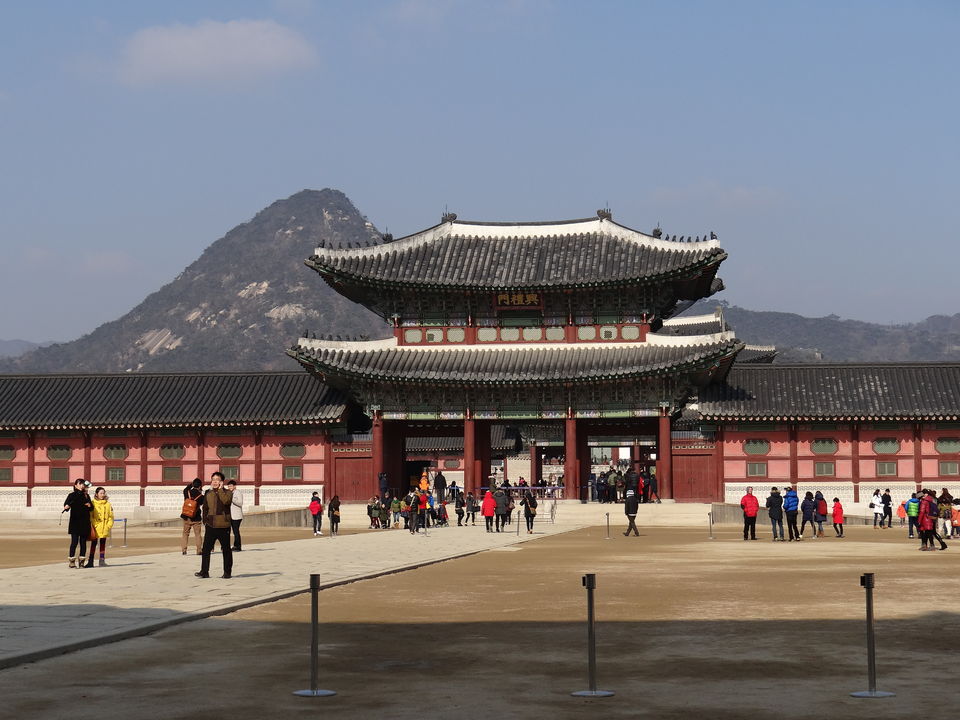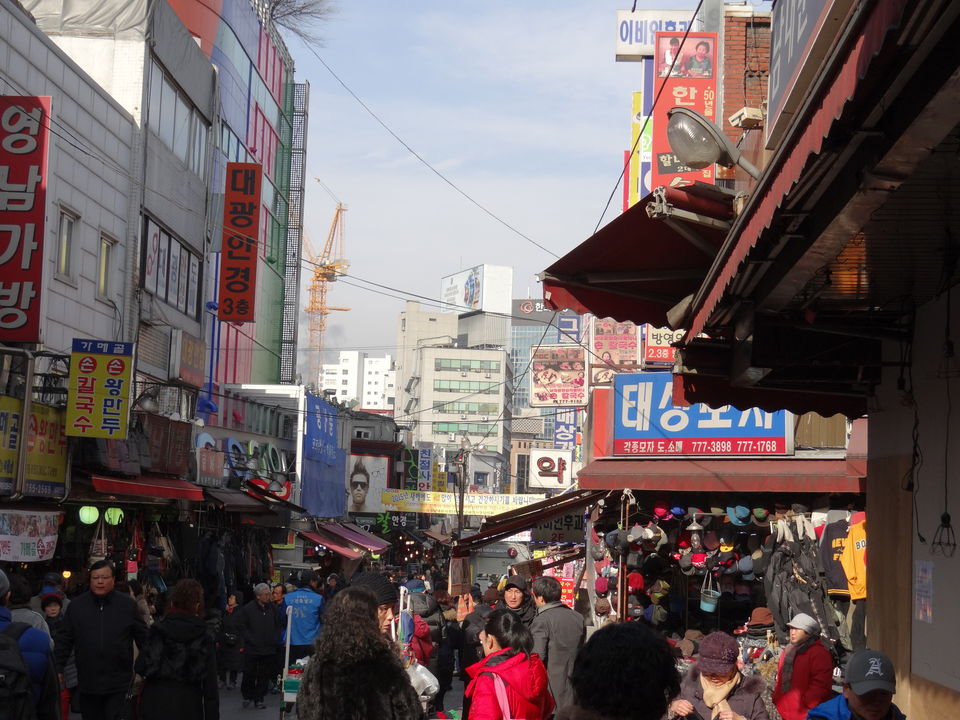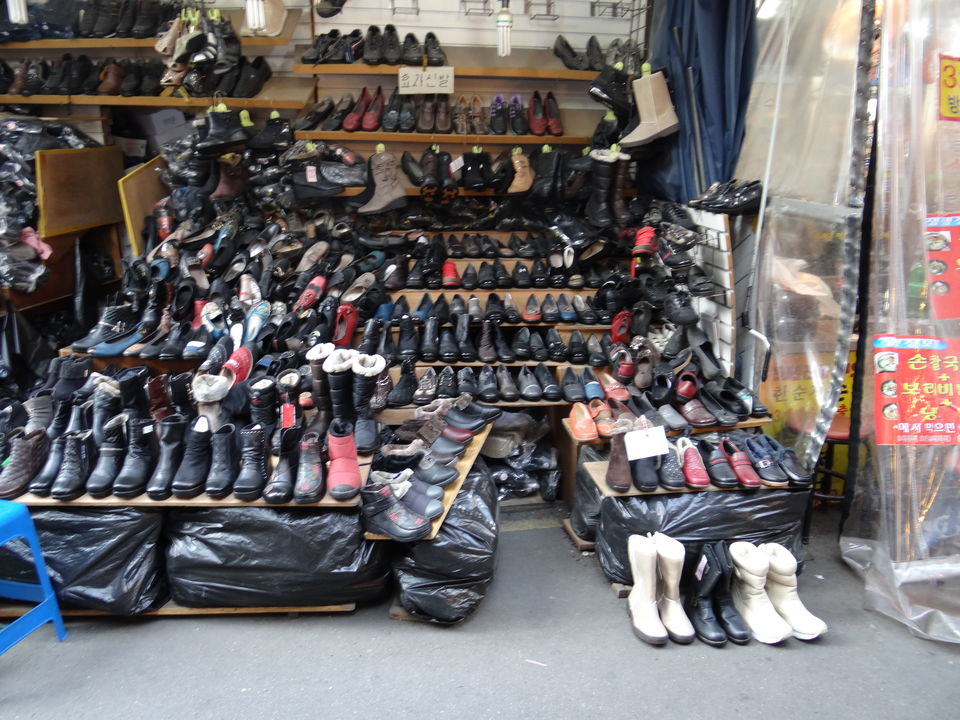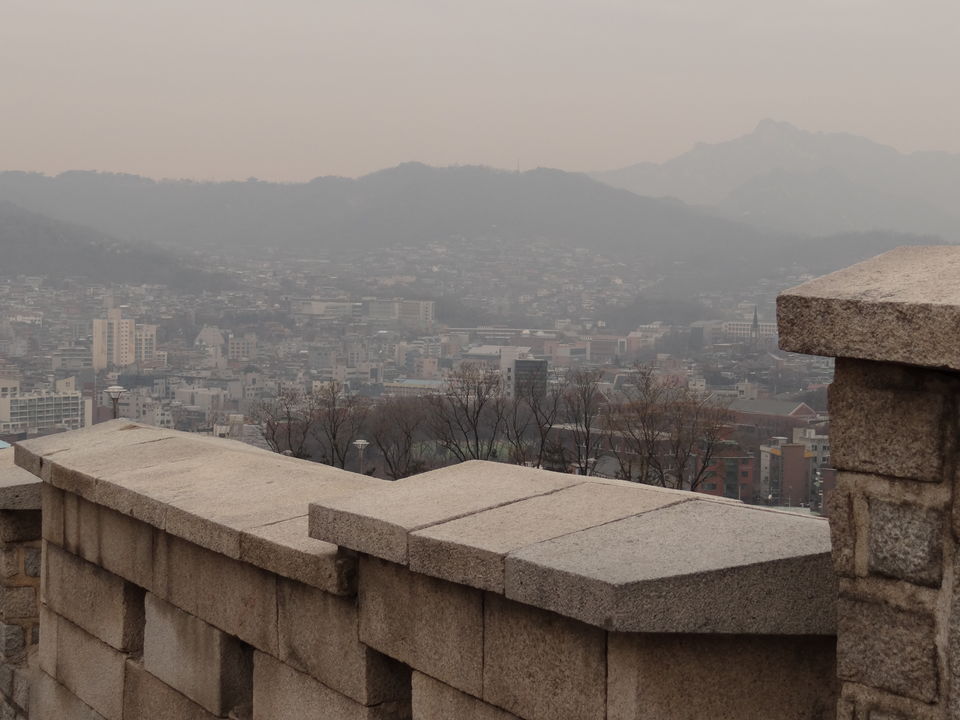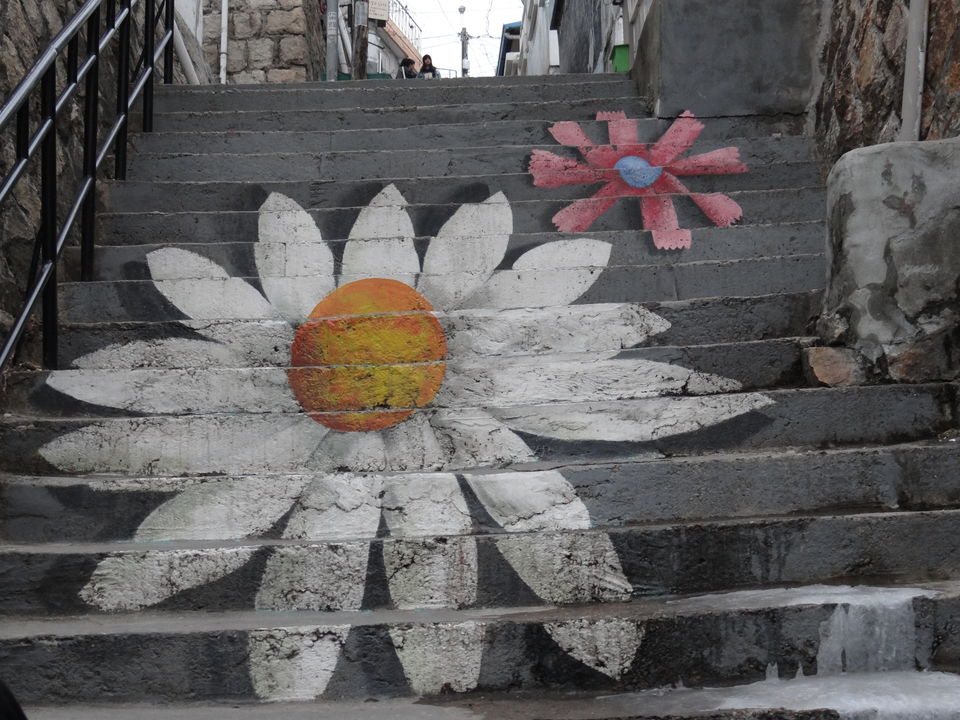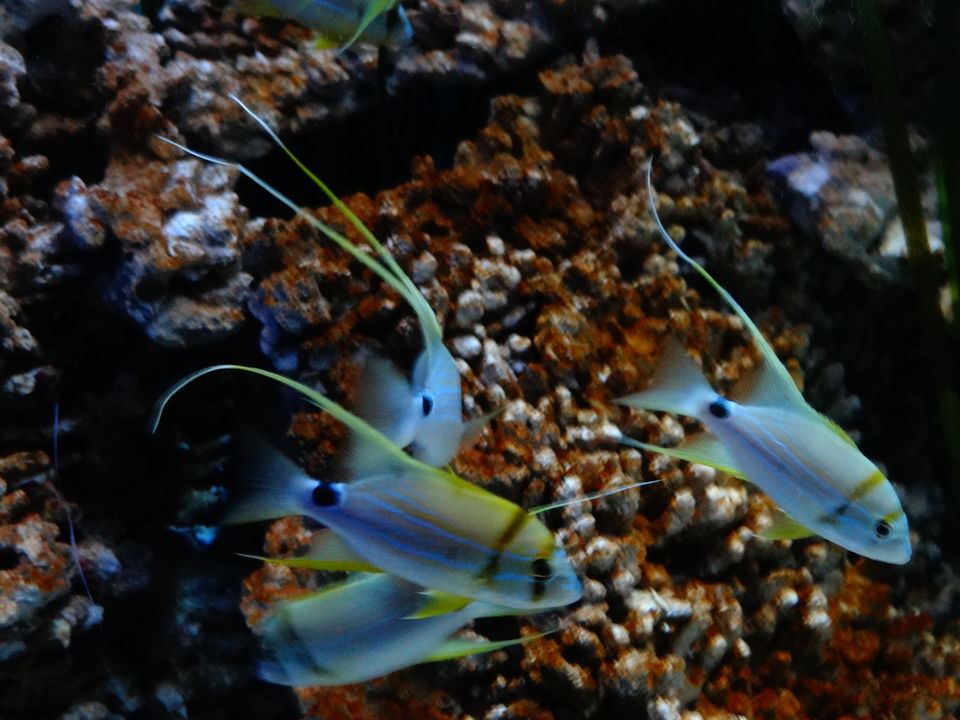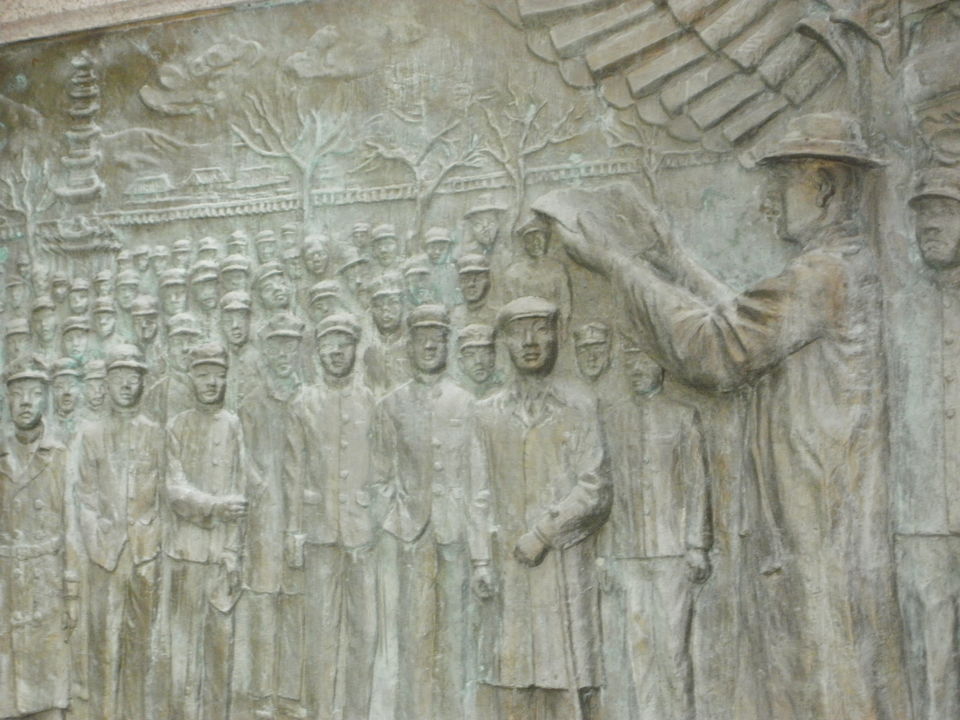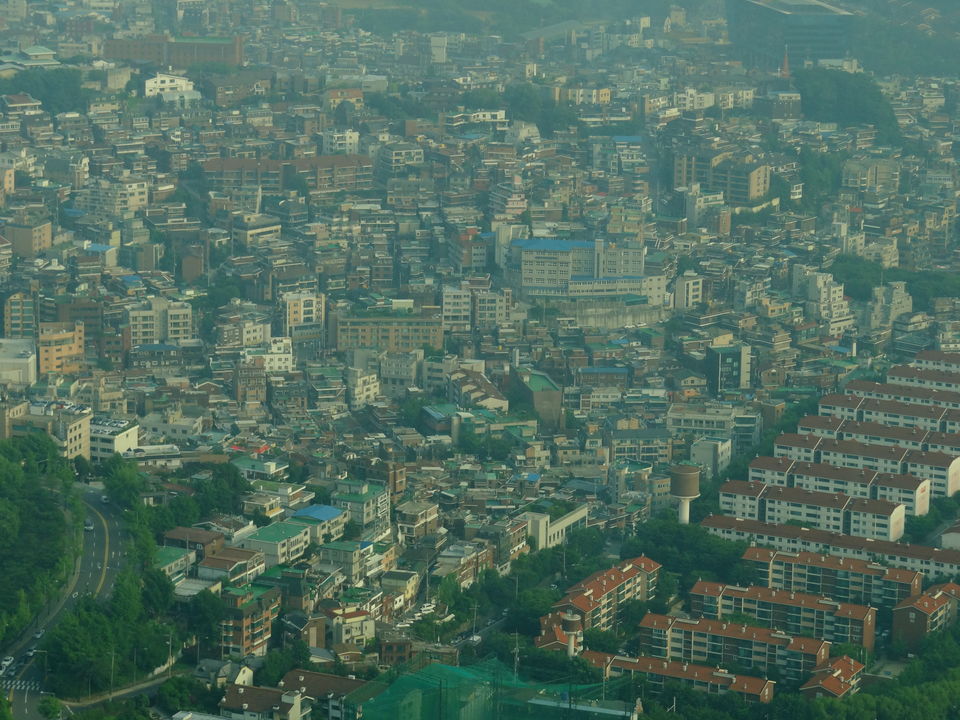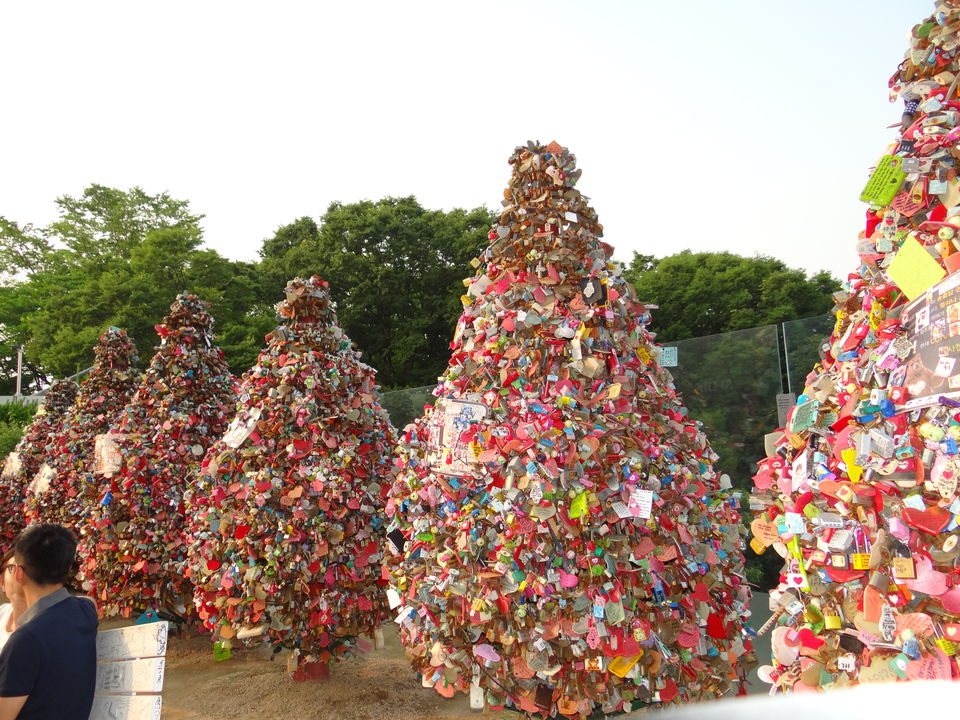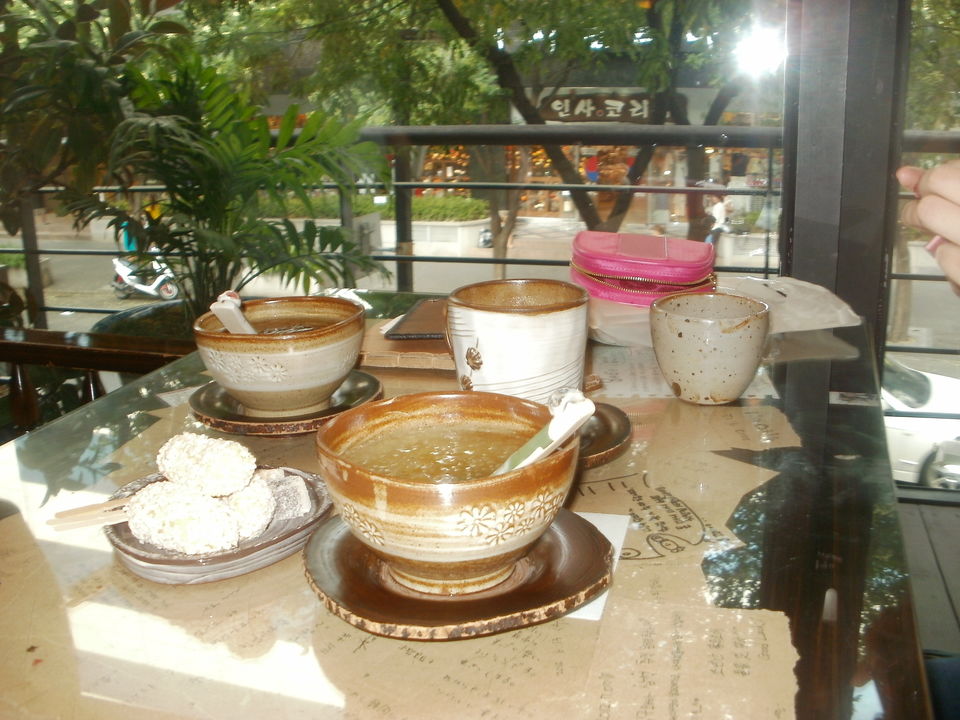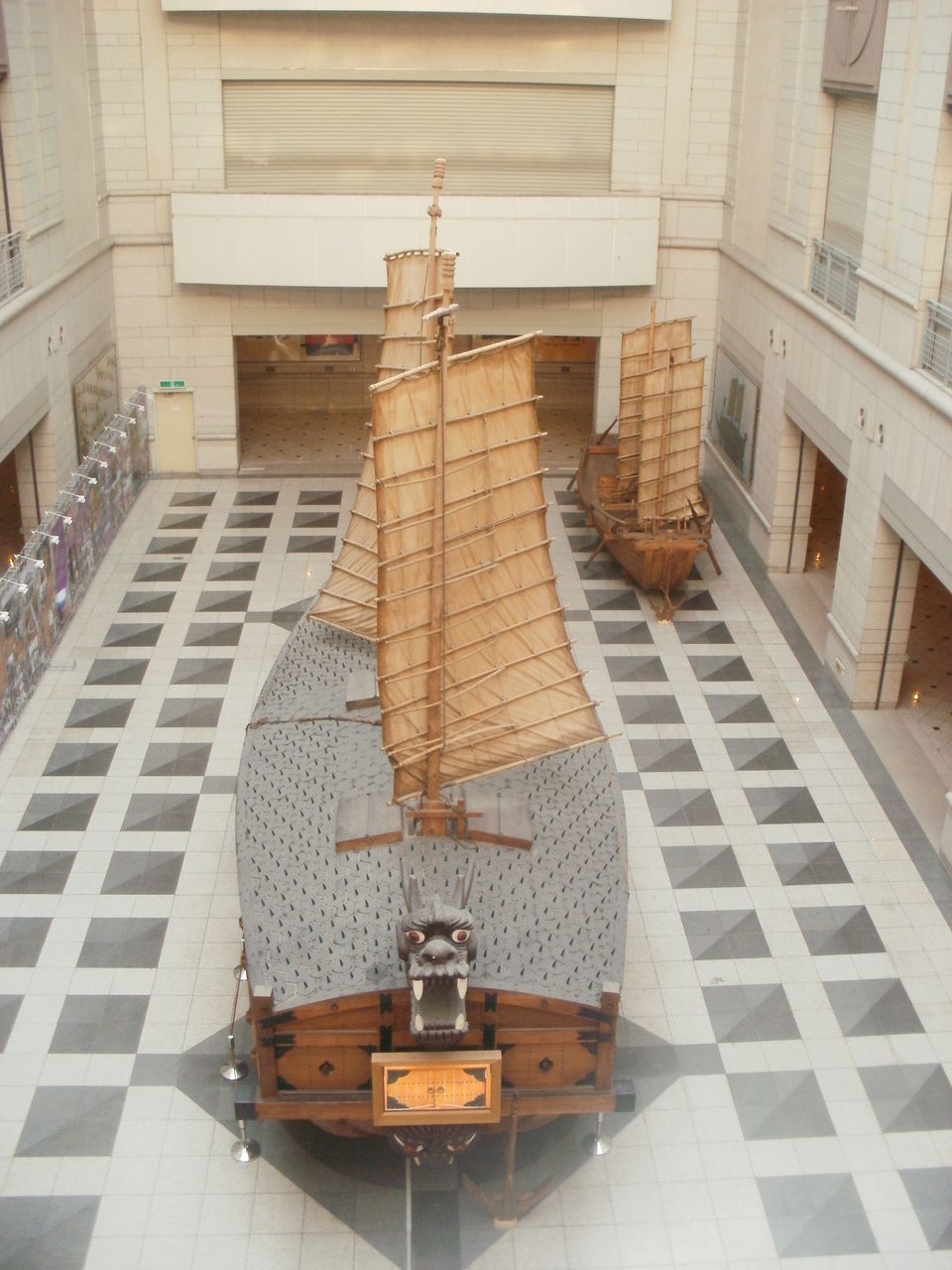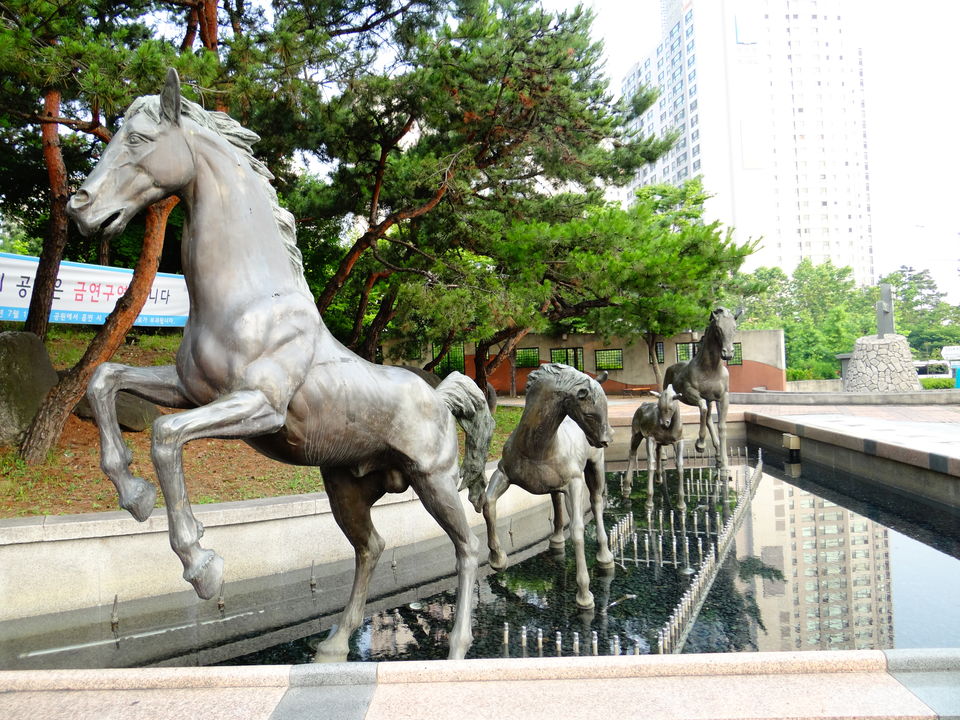 Our China University was specially blessed this year with an entire 2.5-month long winter vacation before classes start up again, and the foreign teachers here make the most of their free time. Many of us have headed off to such exotic locations as Bali, New Zealand, Australia, Heinan, Vietnam, Cambodia, Laos, India, Tibet - even the stunning ice scultures of Harbin here in China!
Personally, I decided to return to the charming city of Seoul, South Korea. Have you ever watched the old Harrison Ford movie, "Sabrina"? I always remember that quote: "America is my country, but Paris is my home." That kind of reminds me of Seoul, America is my country, but Seoul is my home. The part modern/ part ancient artistic buildings centered around the lovely Han River and filled with lovely, kind-hearted people always brings out the calm, secure feeling that soothe my soul and rest my spirit. I could spend months just wandering from shop to cafe to palace to park, listening to the sweet locals and getting in touch with the looser, more contented me.
This time, I was able to bring along my mother, who had never seen the city before but wanted to get a glimpse of the place that has captured my heart. We were initially planning to stay for 2 weeks, but plans changed and we only spent 1 went out and about the town. Although Spring is definitely a prettier time to visit, having the tourist sites mostly to yourself and looking at all the winter products up for sale was pretty sweet. If you do visit in the winter, I highly advise that you visit the many, many, many unique cafes scattered around the buroughs. Try out their "Peppermint White Chocolate" and a Blueberry BelgiumWaffle while watching the world go by outside the windows and tell me you don't fall in love with the city too. ❤
Seoul is a place to have fun and take your time, you simply shouldn't try to rush through everything. I know there is a lot to see, and you feel like you need to get ahold of all of it, but you run the risk of loosing the real feel of Seoul in the process. I wouldn't say Seoulites are a slow-paced as the Spanish or some of the the Latin Americans, but they definitely like to wander thorugh life to the beat of a slower drum. You get up a little later, and grab breakfast at a hidden coffee shop. Then you meander through the winding shopping streets to visit one of the many palaces, stopping for ice cream and a hot chocolate for an afternoon snack. Sit there for a while, chatting and looking at all the sparky fashions walking past you, then slowly wander home via a different path. Maybe stop at a small park on the way home? Someone once said Seoul was like a Southern Drawl - you talk slowly, throwing in a few "dahlings" and "sweethahts" to create a classy charming feeling. Don't miss out on that feeling or you'll miss the spirit of Seoul. It's indescribable.
Tips:
Take Your Time!

If you have limited time, just visit one of the palaces or history museums. Pick up either Building 63 or Namsan Tower - don't try to do both. It's much better to move at your own pace and enjoy the sites you do see than to feel harried and rushed to see it all. I say this because there is a LOT to see, and you just can't make it everywhere in a week.
Test Out New Taste Buds! ~ Belgian Waffles, Italian Pasta, Chinese Peking Duck, Mexican Tacos, and Korean BBQ - Seoul has it all. Don't be too picky about the foods you try - be adveturous! I admit I'm just not the greatest fan of street food or trying new dishes, but in Seoul you really should make the effort. Their Ox Bone soup is delicious and the Chicken Galbi is to die for. Some of the foods will look stranger than they taste. Korea actually uses a lot of the same ingredients as Americans (carrots, celery, green pepper, chicken, pork, fish, noodles, garlic, lettuce, ginseng, etc), they just put them together in unique ways. And I msut say, the end result is often pretty yummy.
Watch your $$$ ~ Seoul has gotten a lot more expensive in the last two years, even since I was there last summer. Taxis now run a minimum fee of 3,000 Won (~ $3), and other items have copied the higher priced trend. Coffee shops easily cost as much as US stores, as do many shopping locations. It's a lot easier now to find yourself spending a ton of money unexpectedly. I recommend taking out a set amount of money each day (Woori bank doesn't usually charge an ATM fee and we took out about 200,000 Won per day and split it between the two of us), and forcing yourself to stick to that.

Housing ~

While I usually recommend that you stick with the hostel idea for cheaper housing, I know that for some people this isn't feasible. My mother injured her back and couldn't climb the stairs at our hostel and we had to find a place with a comfortable bed and a elevator for not a horrible price. One of the other places you can check out are the Love Motels. It sounds sketchy, but they aren't as questionable as you might think. In a country where many couples still live in a home with both of their parents and their children, private time can be hard to come by. So there are a lot of "Love Motels" that rent by the night or hour for not a lot of money, and they are usually pretty nice. We found one that had 2 beds, a large flat screen tv, a in-room computer, free wifi, a huge bathroom and bath, lovely wooden heated floors, and sweet desk clerks for only 60,000 a night. It's a little pricey, but better than the upper level hotels and just as nice to stay in.

Buy a

subway pass ~

Now that the taxi costs have gone up, it will save you a lot of money to pick up a subway pass, even if just there for a few days. The subways are brilliantly easy to use and most directions are based on coming out of the closest subway stop.

Check out some of the stranger sights if you have time! ~

There is a trick-eye museum and lots of street art if you are interested. There are also some really artsy student shops near the university areas, and plenty of hiking expeditions to check out. Don't just focus on getting from tourist site to tourist site. Walk around a bit at each stop, and don't be afraid to check out a small alley. You never know what cool thing's you'll find!
If you still have time after my itinerary, feel free to check out some of the other awesome places! COEX mall is pretty good, as is Itaewon, the other palaces, and the University shopping/art districts. Dongdaemun is also pretty sweet!
Have fun, and let me know what was your favorite!