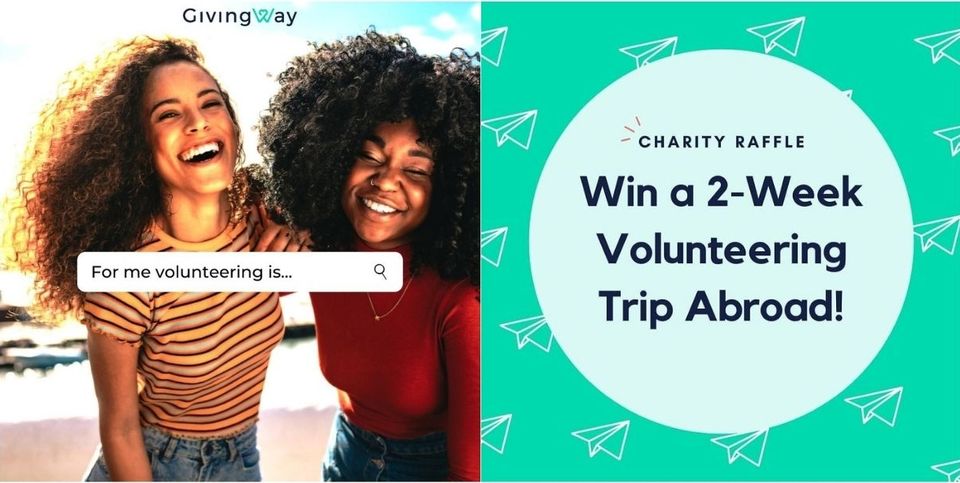 Are you ready to get paid for a memorable experience? What if I tell you, you could get an all-paid trip to one of your favourite countries. But like they say "nothing good comes for free' so as this opportunity. So this online volunteering platform Givingway is giving you a chance to travel for free but in return, you gotta make up your mind to volunteer for the whole trip duration in one of their listed NGOs present in your chosen country. And lets say if you do win this offer, you can redeem your prize whenever you want within 1 year time ( May 1st 2022).
Last year during the lockdown I had the opportunity to volunteer through them online to some Youth Support NGO based in Cameroon. I knew it was a difficult times for other people as well so volunteering through them was super easy. So I was looking through the lists based on skills that I could provide (you can select your skills from like content creation, writing newsletters, social media, graphic designer, website building, etc). My skill is I can type fast (self-proclaimed), so I selected those NGOs which needed help in writing content like I used to do translations for them, create content for the program they were into and all that stuff. And the experience was fabulous because yet so far you feel so connected but this year, it just got more fabulous (hoping to win).
How to avail the offer?

Show support to any NGO by donating a small amount and in return, you get a raffle ticket(https://join.givingway.com/raffle). Get as many raffle tickets as you want by donating to the NGOs to maximize your chances of winning.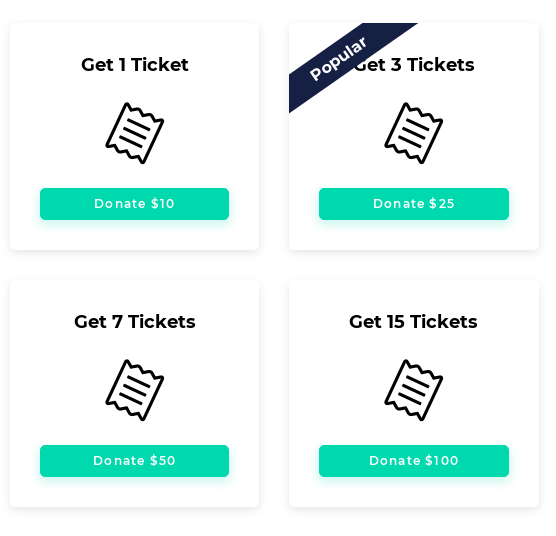 FAQ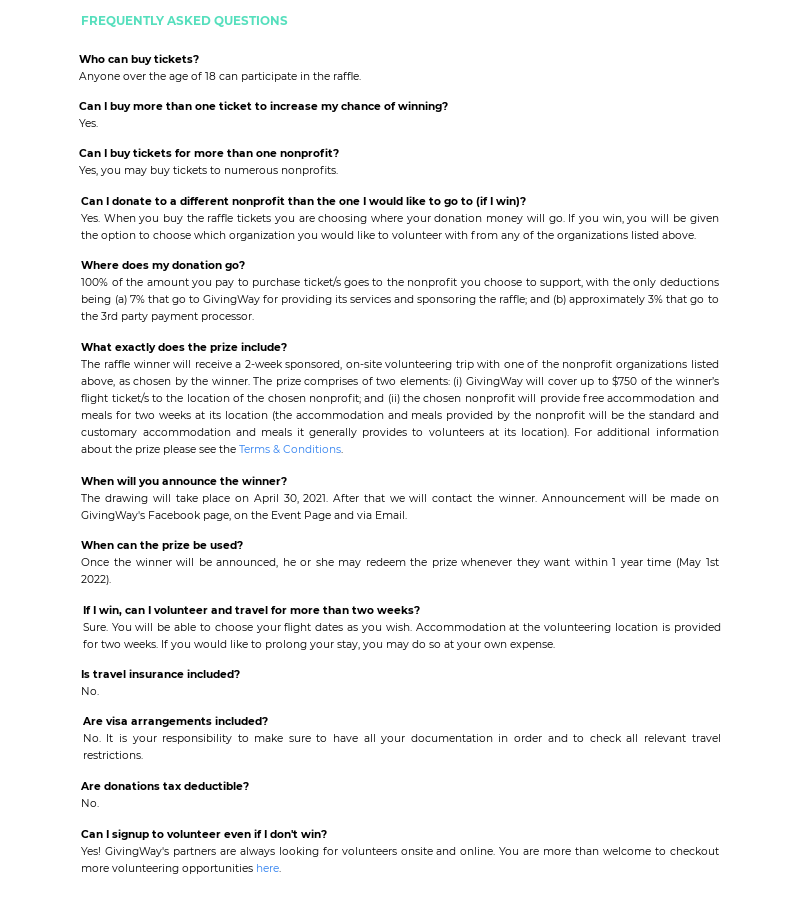 DISCLAIMER - Neither Tripoto nor the Author is associated with this offer. Plan your trip wisely. Read the travel guidelines of the airport and the country you wish to go before applying the visa.
So what are you waiting for? This offer is open for just 15 days more. Apply now and make a difference to your life and the people you're gonna meet. https://join.givingway.com/raffle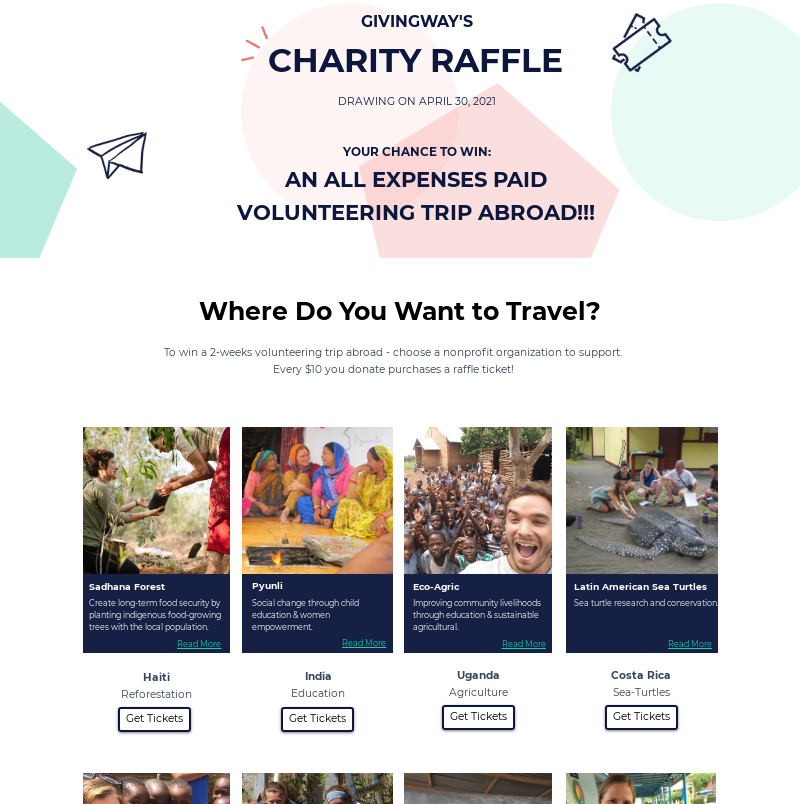 And if you're interested in volunteering generally if not only for the sake of this offer, you can anytime apply to volunteer through them whether online or offline in person by joining them https://www.givingway.com/