You have definitely seen Laxmi Vilas Palace palace in multiple movies there is no doubt why movie makers are fond of Laxmi Vilas Palace with its spellbinding Indo-Saracenic Revival architecture.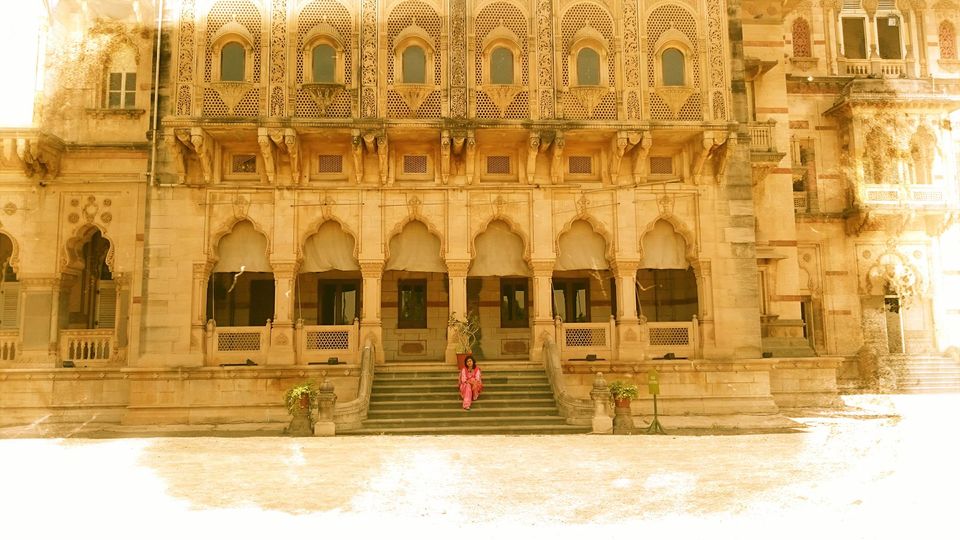 A part of palace is open for public to take a glance at majestic palace. Laxmi Vilas Palace is the largest private dwelling built till date and four times the size of Buckingham Palace. The photography is not allowed inside the palace but you can take photographs outside the palace.
This is the first place in india where I took audio tour. Here a audio guide provides a recorded spoken commentary on a handheld device and you just need to follow it. Darbar hall with its lofty and bewitching appearance will take to another world.,other rooms display old weapons, art work, and paintings made by Raja Ravi Varma.
How to Reach
Air
Vadodara airport is the nearest airport and is around 7 km from Laxmi Vilas Palace.
Rail
Vadodara is nearest railway station and is around 3 km from Laxmi Vilas Palace.
Road
Vadodara is well connected via road to Major cities in Gujarat. There are government run buses at regular interval from all major cities. Roads are in very good condition and well maintained.
Best Time to visit
Winter is the best time to visit. During monsoon every thing around looks fresh and green.Summer is very hot.
Top Nearby places to see
1. Ahmedabad is a beautiful city with many historical monuments
2. Champaner-Pavagadh Archaeological Park is a UNESCO World Heritage Site situated at a distance of 40 km from Vadodara.