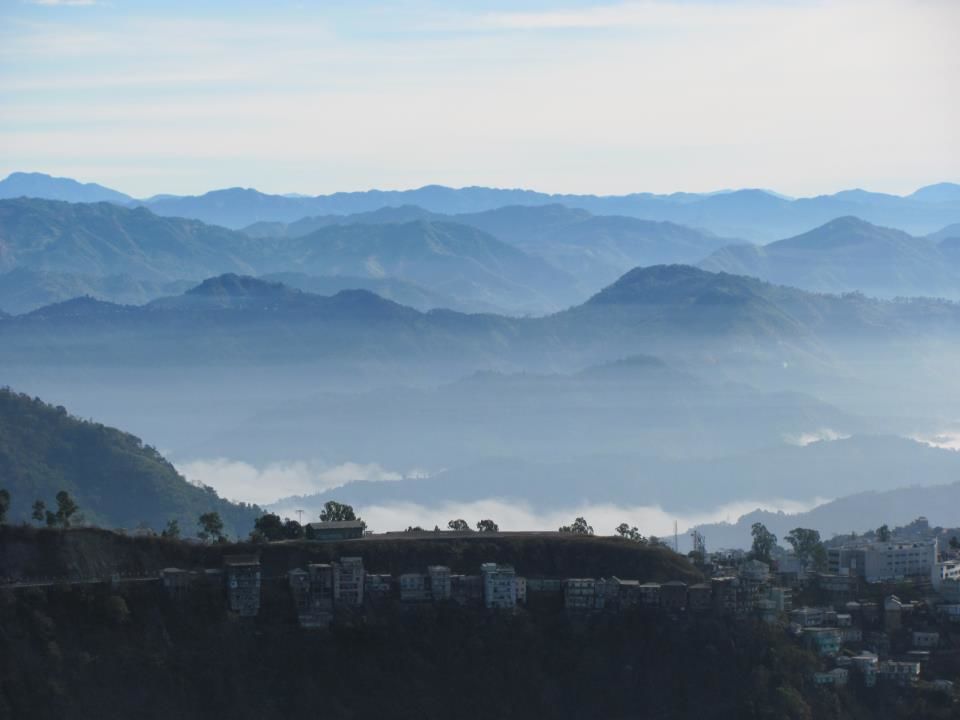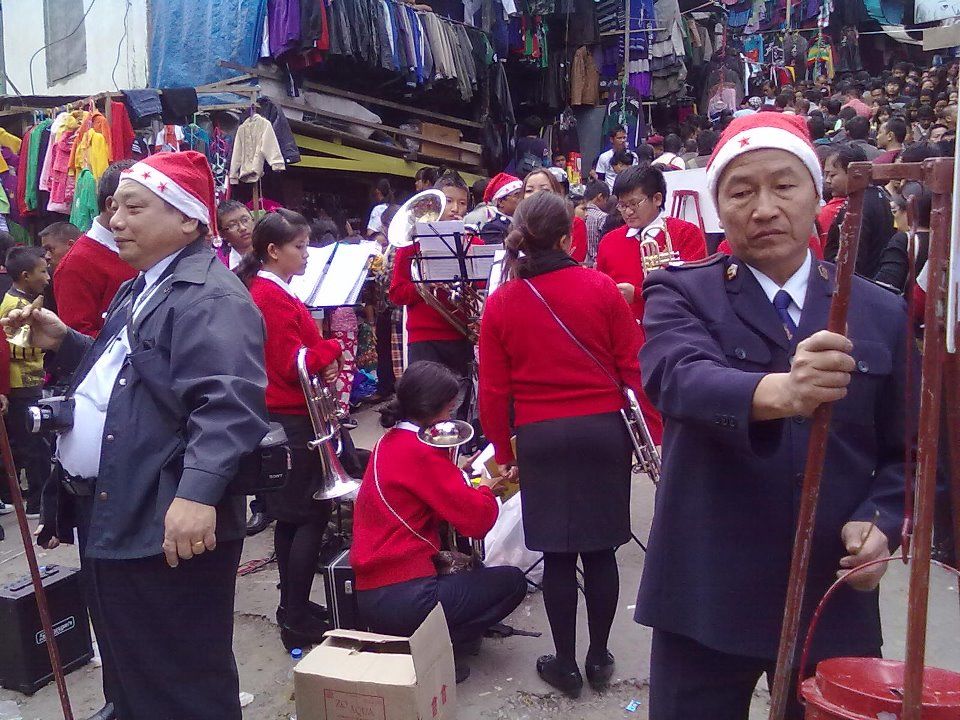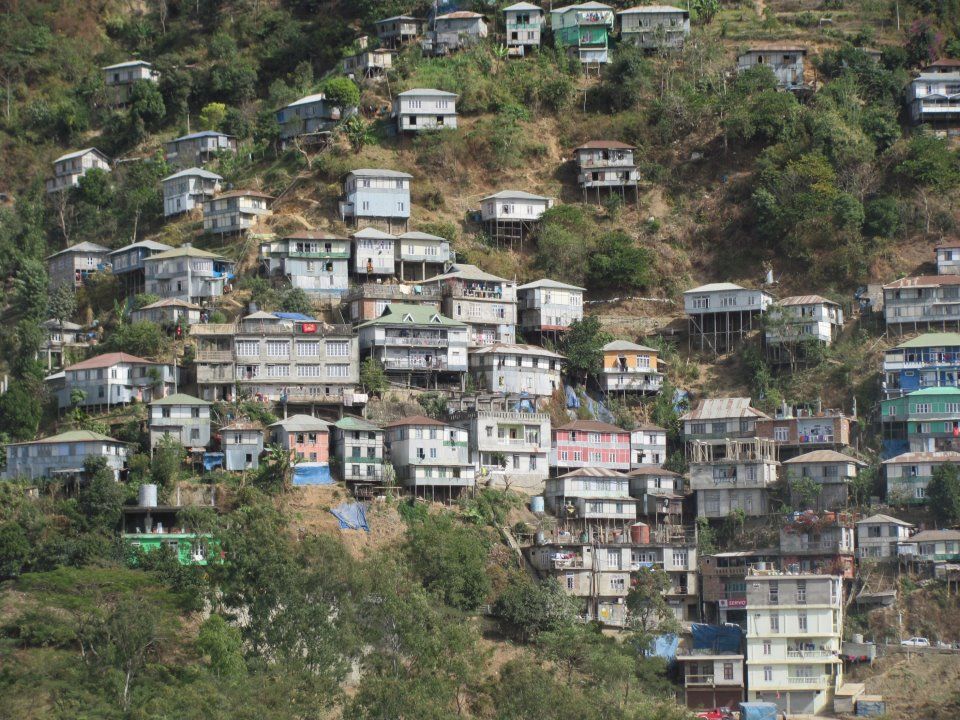 My heart almost stopped fearing the worst. Until few seconds before landing, you will not know if your flight is crashing onto the trees or landing safely on the airstrip. Such is the 2500 mts runaway at Lengpui airport that is uniquely built on a mountain with streams running below.
Cab drive to my host's house wasn't any less thrilling. Mizoram has a terrain like nowhere else in India, beautiful yet dangerous. All of Aizawl, houses, shops, roads, seemed to be delicately hanging on steep slopes. On the last turn, cab veered on a slope at an angle of approximately 75 degrees. It was no joke. The driver stopped mid way, pointed to a house and asked me to get down.
If I step out of the cab, it is a given that I would tumble down and die!
Politely, when I explained this to the driver, he smiled and drove to a place which was safe enough for me to stand without losing balance.
Being one of the leading producers of bamboo in India, the houses in Aizawl are built mainly using bamboo, wood and glass. In the photo below, you can see that the entire structure, sometimes more than two floors, is balanced skillfully on just bamboo logs. I stayed for 4 days in one such house. Believe me, the fear of a landslide or simply one strong wind breaking one leg of the house was just inescapable.
As much as I would like to keep complimenting its breathtaking beauty, Aizawl is also remote from any kind of development that would aid a traveler. In my few hours spent wandering on the streets of Aizawl, I did not see one decent lodge or a restaurant. Second hand items were sold at large on the streets, and one building with two floors happened to the shopping hub.
People of Mizoram opt for two elaborate meals in a day, morning breakfast and a very early dinner (by Indian standards). Lunch is usually substituted by tea and snacks. Dog meat, 250 INR per Kg, is a delicacy. And the most peculiar dish was, the one served to me – A plateful of crunchy, deep-fried bee larvae. All was well until I learnt what was going inside my mouth.
You probably would not believe me when I say - women in Aizawl are highly fashionable. But their fashion is more influenced by India's neighboring Southeast Asian countries, Thailand and South Korea. Clothes and high heeled footwear from Bangkok filled the racks of the two floored shopping mall. Women, irrespective of the age, were seen walking wearing shoes with a minimum of 3 inch heels. In a terrain where walking in trekking-shoes is advised, waltzing in heels is a feat, don't you think?
In an attempt to popularize the fading dance form of Mizoram, the bamboo dance, Government of Mizoram organized a show performed by 10,736 dancers over a stretch of 3 kms in 2010. This show landed in the Guinness Book of World records as the Largest Bamboo Dance performed.
Though entertainment options in the state are limited to special occasions, the recent activity of lifting an 18-year-old ban on alcohol is welcomed by many.
Having talked about Mizo's way of life, still in its present state, pristine, remote and fragile, Mizoram remains largely unexplored beyond Aizawl. This is a mysterious land with hidden wonders, a treasure that needs to be acknowledged and preserved. After all, we don't get to walk on the clouds everyday isn't it?