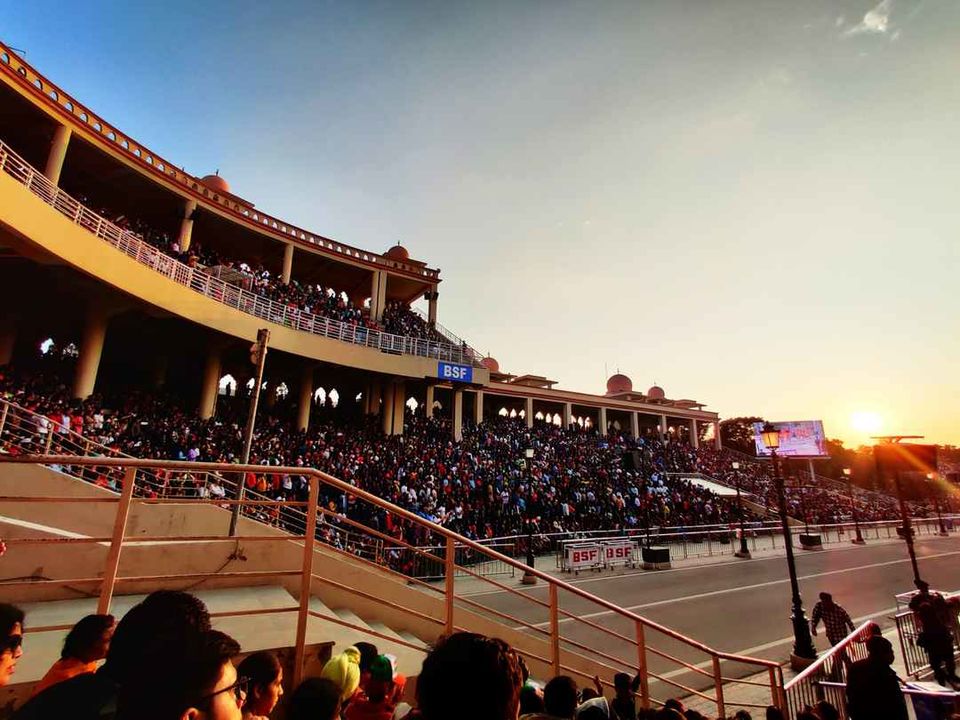 My dream to make an entry into armed forces started in my early childhood when I watched 'ROJA' movie. Since I was a kid it's not so strange to not understand the love in that movie, but as a child the only thing that moved me was the determination and the power of the armed forces and was so captivating that they stay in tents, snow and in a deserted place. The feeling of winter breeze entering into my blanket used to scare me but Surviving in snow? OMG! I can only illustrate how much I was moved and inspired. I started sports since my 5th class. There was this one day I was taken into NATIONAL CADET CORPS (NCC) for two years. Triggered 21 bullets with 2.1 mm riffle and was best cadet, best drill, best of all the camp. With an exhilaration and full on power, I applied for all the army, navy entries after 12th . but I was 150 cms and got rejected for the most times. During and after my graduation, no one knows how much I tried with 153 cms. I did not give up. Had to move on life so after MBA, I settled with a high paying job.
I started travelling to all the places in India, having finished the most cornered places in himachal Pradesh, Uttarakhand, One fine day I booked my solo trip to Amritsar, where I happened to visit the most incredible energy filled place – WAGAH Boarder.
I was volunteering in the kitchen at golden temple, did not check the time and there was very less time to reach. Upon that I have not booked any cab or tuk tuk prior. I remember a guy from Mc' Donald's' talking on phone (Actually, I overheard) "I Will wait for you at jaliyan wala bagh" and he was travelling to wagah boarder with his friend. I told myself 'why not try once?'. So, I rushed to jaliyanwala bagh and thanks to my stars, he was there. Quickly without any hesitation, I asked him for the lift. So we were on the way, moving at 70-80 Kmph. After reaching half of the distance, the car got trouble and I tell you, I thought "if I miss now, I'm going to visit Amritsar again!'. I tried tuk tuk, seemed like most of the people left to the boarder. I even took a bullock cart lift for 10 minutes. Because I so badly wanted to be there. And in a couple of minutes, the guy who gave lift was back with new Stephany. It was an adventure for me as I reached the place with lot of struggle. When I tell you it has positive energy, it is more than I say. I finally reached.
There was a big stadium filled with cheerful crowd and I could not believe if that's for real. That was first time for me and all the years I just imagined myself in a uniform, happened to witness people in uniform. Such a nostalgic feeling that was! The mesmerizing energy got integrated after the music was on and all the females of all the age started to dance. I happened to meet a family there and instantly became friends. She recorded my video and clicked pictures too. After a while there was a caution for the drill. The drill started with women in uniform and then there comes the battalion who performed the drill with a loud caution and an army horn. For around 30 minutes the drill happened. The officers perform the drill so sharp, they do it so perfect because they mean it. witnessing the drill is also a blessing I would say. During that drill in that crowd, I found an army officer who was encouraging everyone to shout along with him. Then individually some seniors performed the drill, walked towards the gate. The purpose of Wagah Border Ceremony is to formally close the border for the night and take off the National Flag. The Flag Lowering Ceremony is done daily before sunset. This is an entertainment ceremony but displayed as patriotic performance every day. I tell you, the most powerful feeling as an Indian comes into picture when the gates of the boarder are opened, and everyone stands together. An enthralling moment it was. Goosebumps shows up during this time, everyone around you shout together about India, amidst them you also mix a chorus with them – that was the humblest feeling you get over there. I admit, I felt so empowered, inspired and motivated. At the end, the national anthem was sung together by the entire crowd which was the ending scene.
I couldn't thank the guy who gave me a seat in his car. Would like to extend my thanks to him through this forum without whom I couldn't even reached the boarder on time.
Finally, my dream to watch the spectacular moment has come true. I completely in love with the energy.
#BordersOfIndia